As the school shooting in Great Mills, Maryland, unfolded moments ago, a heartbreaking text conversation occurred between Maria Sanchez Sokolowski and her daughter Trinity, who attends Great Mills High School.
The messages place you directly in the moment as the lockdown unfolded.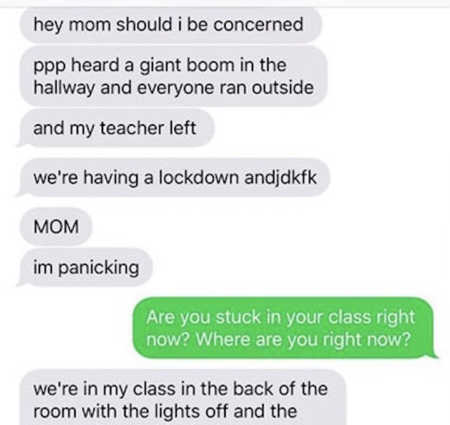 Sokolowski does her best to understand the situation while comforting her daughter.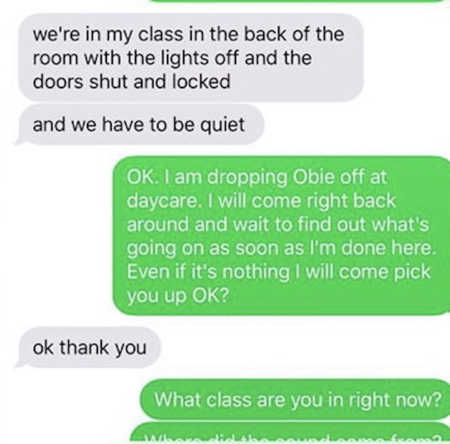 As the protocols were followed for the lockdown, Sokolowski reassures her daughter all will be OK.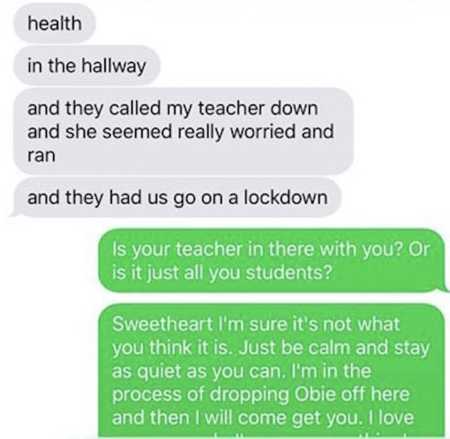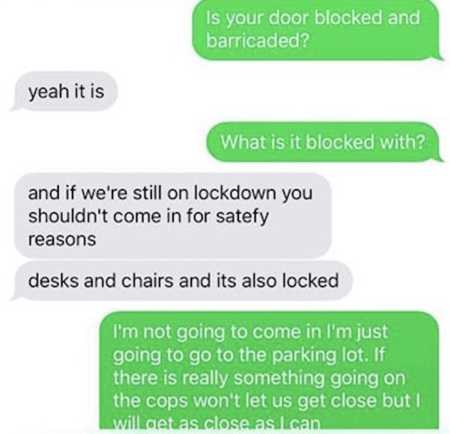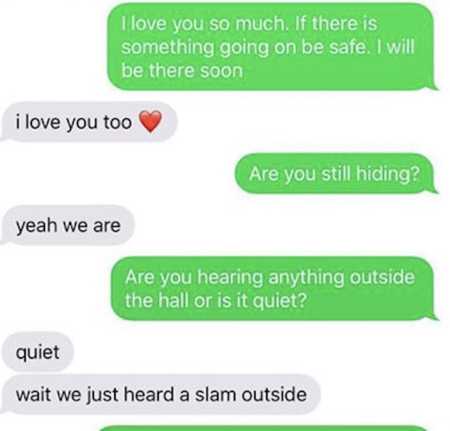 According the sheriff, the alleged gunman has died and two students have been injured. This is a developing story.