"August 16th.
Growing up, there are always 3 birthdays you just know. Your dad's, your mom's, and your own. My mom's birthday is August 16th; it's always been a special day to me. I was due with my first daughter, Audrey, on August 23, 2005, however, my mom told me my entire pregnancy I was going to have this baby on her birthday. Sure enough, I did. August 16th at 6:38 a.m., I made my mom's wish come true. Best birthday present ever! So now August 16th has become special in so many more ways. It's my mom's birthday, it's the day I became a mother myself for the first time, and It's my first-born daughter's birthday. This is the day my mom went from being just my mom, to being meemaw. My mom was the best meemaw ever. She and Audrey would grow to share such a beautiful and amazing bond over the next 14 years.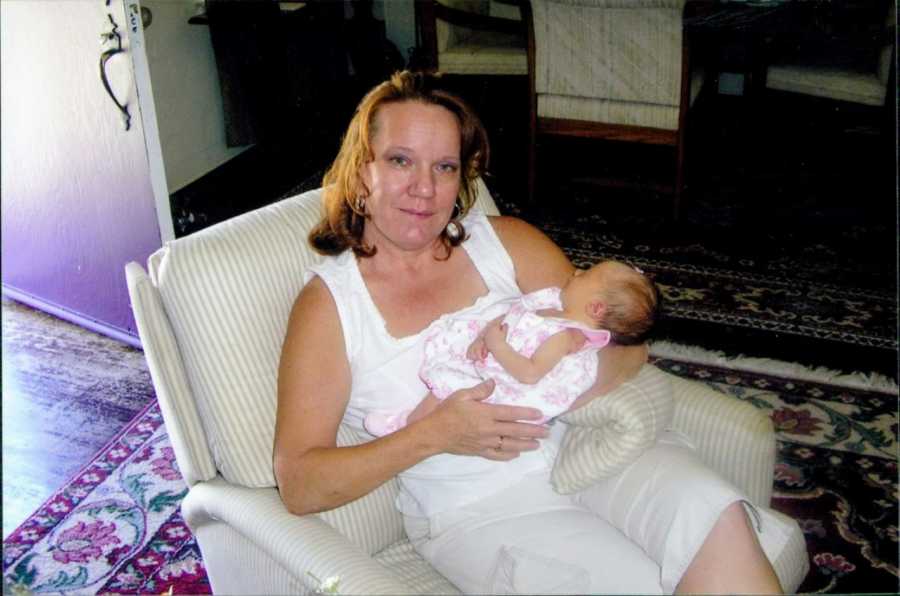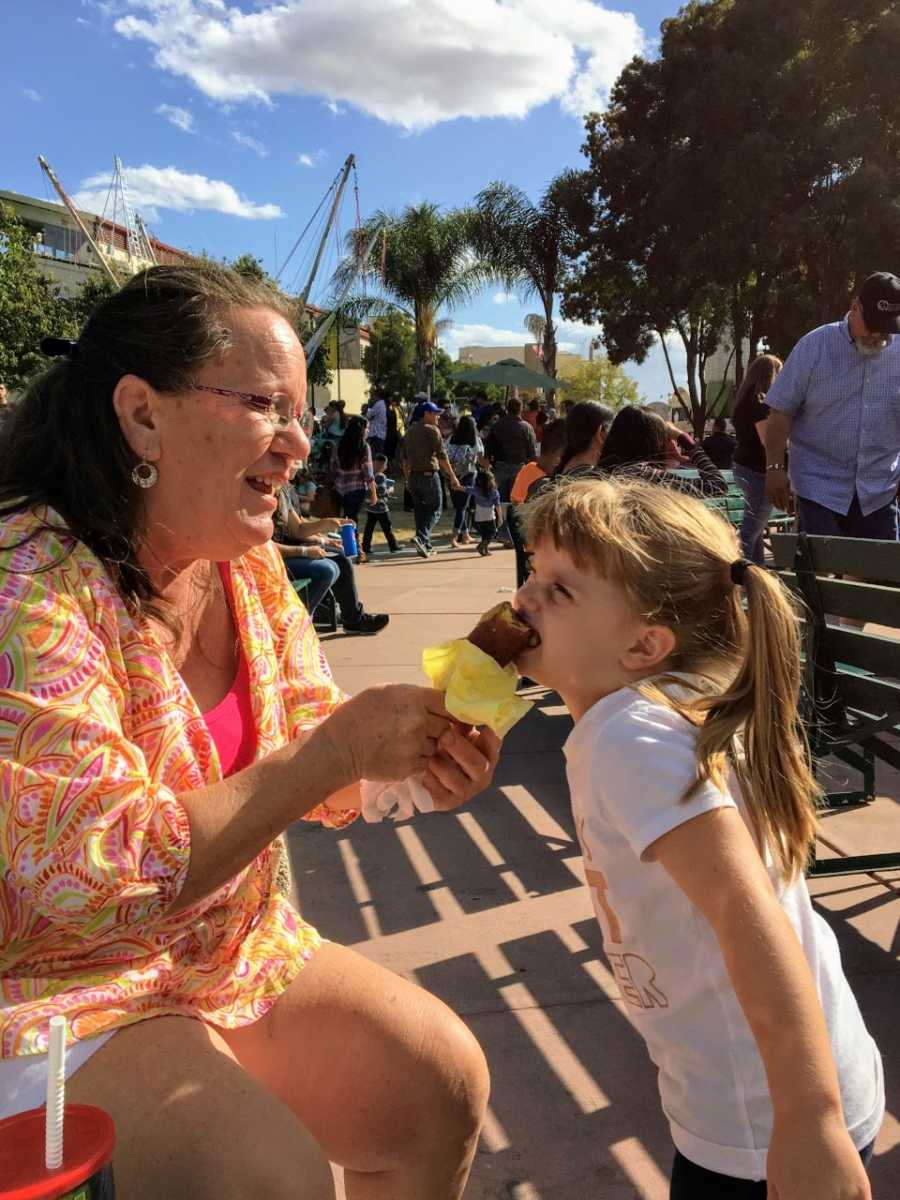 August 16th.
1 year ago today started off like any day – I got up and went to work, I left work early to go downtown to get my fiancé, James, and I's marriage license before heading out of town to the coast for the weekend to celebrate my company's 50-year anniversary. We were 5 weeks away from our upcoming wedding, it was crunch time, but in the happiest time of our lives. It was also my mom's and Audrey's birthdays. I called Audrey early in the morning before she headed off to her 2nd day of her freshman year of high school. I texted my mom to see if she'd be home around lunch for us to stop by for a birthday visit. James and I met at her house and surprised her with lunch from her favorite restaurant, a cake, and a bouquet of flowers. We ate lunch with her and visited for a bit before heading out.
I will never forget it was the last time I got to see my mom alive. How her hair was half up, the clothes she was wearing, the happy smile she had on her face. The last hug. The last I love you. A few hours later, she died in her kitchen of a heart attack, unfortunately not to be found until the Sunday night when we returned to town and found her. One of the best and now worst days of my entire life. I have battled for the past year with this day approaching. I'm trying to not let it overshadow my daughter's 15th birthday, but the heartbreak of losing my mom on her 63rd birthday 1 year ago… you just can't help it, it takes over your emotions and puts a cloud on every single special occasion she isn't present for. Our wedding. My 3 daughters' birthdays, graduations, their own weddings, and every little milestone in between all of the big ones. I cry every single day at this loss, for it was a huge one. She was my best friend.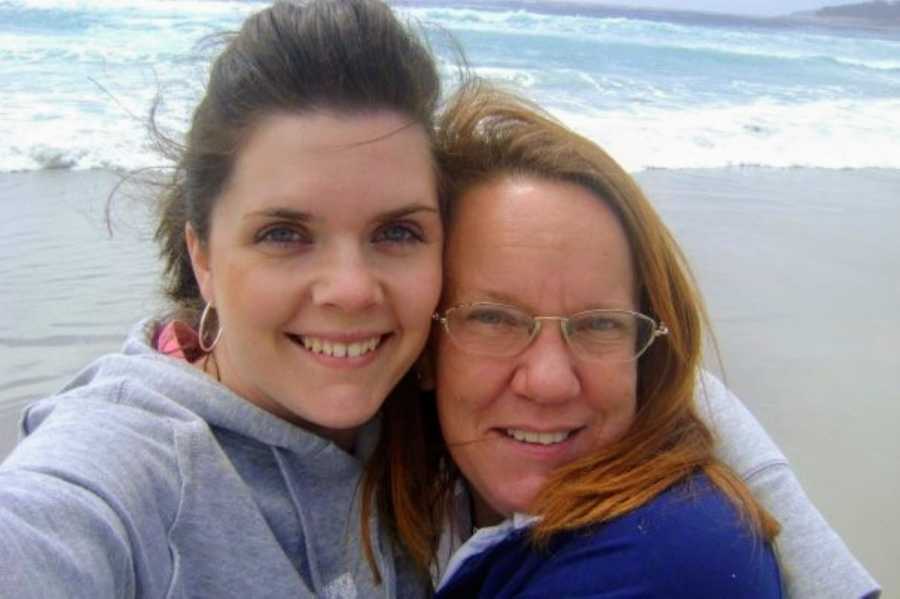 August 16th.
Did you know there is an actual thing called The Birthday Effect? A few weeks ago my kids and I were sitting in the living room talking about meemaw. We were saying how weird it was she died ON her actual birthday. What are the chances of this happening? 1 in 365, you would think. So we googled, 'What are the chances of dying on your birthday?' The results were jaw dropping. When you are over 60, the chances of you dying from a heart attack on or within a few days of your actual birthday increase to 21.5%. This seems unrealistic to me, but it's true.
Leading up to my mom's death, I know my upcoming wedding had added another level of stress to her life. She was worried about her weight, her gray hairs, seeing my dad for the first time in 13 years, and how many people were going to be there (her and I both suffer from social anxiety). And then you add on the stress of turning 63 – another year older, another year closer. The thing is though, she was in such a happy place in her life, she was at peace with so many things, and for this I am grateful. It kills me now when I have something I want to call and tell her about – no matter how silly or good or bad it is – she's no longer there to tell. It makes me feel so alone when these moments happen. Nobody will ever understand me the way my mom did.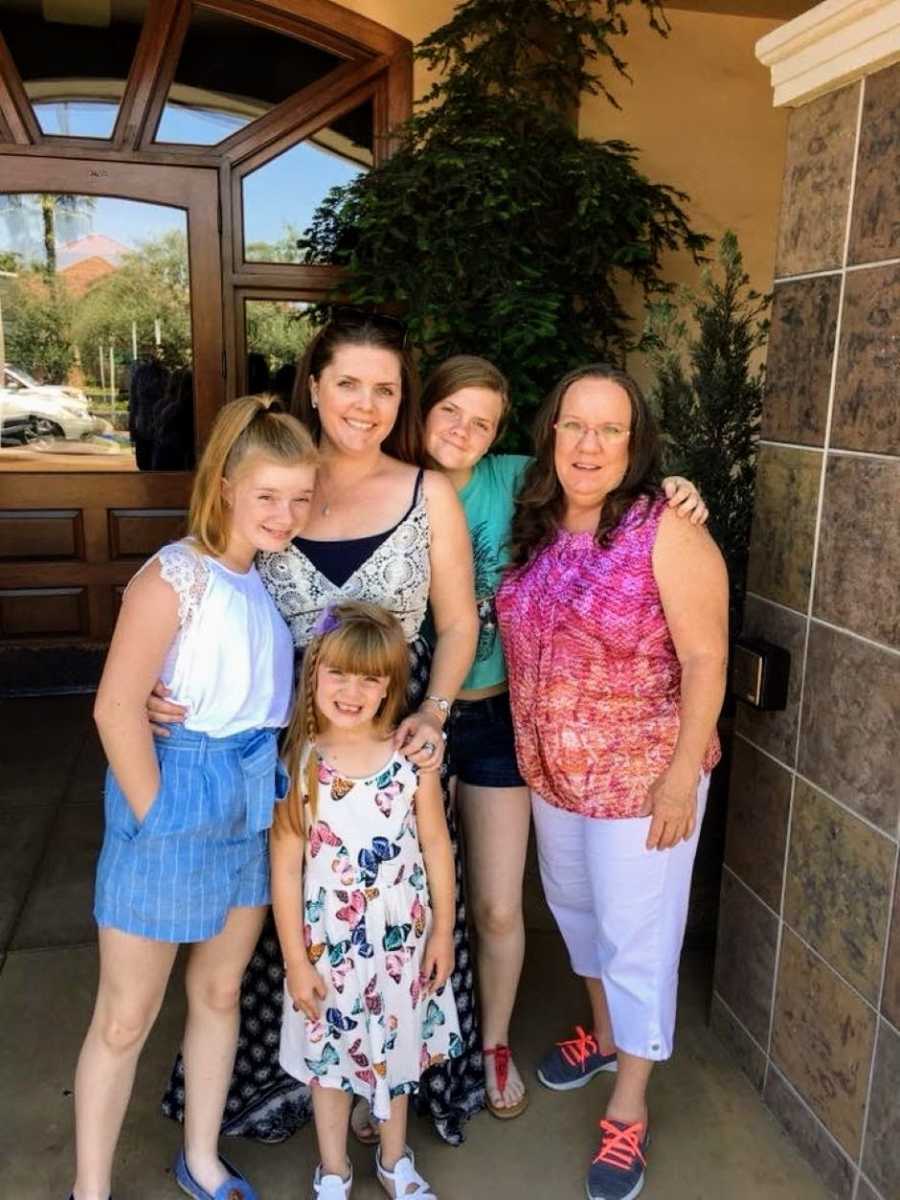 August 16th.
I will get through this day. Although Audrey and her 2 sisters will be at their dad's house on this exact day, she asked I still bake a pineapple upside down cake for meemaw's birthday. Of course I will. Every year for the rest of my life. Because it's what she did for me every year on my birthday, so it's the least I can do for her now that she's gone.
The past year has been the biggest emotional rollercoaster of my entire life. It was supposed to be the best and happiest years ever. I celebrated my 40th birthday with my closest friends and family, I had 2 amazing and fun-filled bachelorette parties, and I got married on September 21st to an amazing man who is my best friend and who loves me and my girls unconditionally. But somewhere right in the middle of all this, our happy world was turned upside down.
We went from getting our marriage license to finding my mom passed. We went from planning final details of our wedding, to planning a funeral. We went from receiving RSVP cards, to receiving sympathy cards. We went from celebrating my bachelorette party on a Friday night, straight to my mom's funeral the following Saturday morning. We went from family being in town that weekend for my mom's funeral, to seeing them again 2 weeks later at the wedding. So much back and forth. I'm grateful to everyone who was there to support me through all of it. Every single one of you helped me get through it with grace and love.
I was able to smile on my wedding day and enjoy every moment without sadness. The grief will always be there, sometimes more prevalent than others, but life happens, and she had a good one. She left behind a lifetime of happy memories. I was her only child and her best and biggest accomplishment in life, her pride and joy. Then I had 3 daughters of my own and she was the absolute best meemaw to them. She was at every school event, she'd show up and surprise us on a Saturday morning with fresh donuts, and she'd lock us out of the car in a parking lot and make us 'Do the Dance' to get her to unlock the doors. We have such loving and happy memories of you, meemaw. Happy Birthday in Heaven. August 16, 1956 – August 16, 2019.
#dothedance"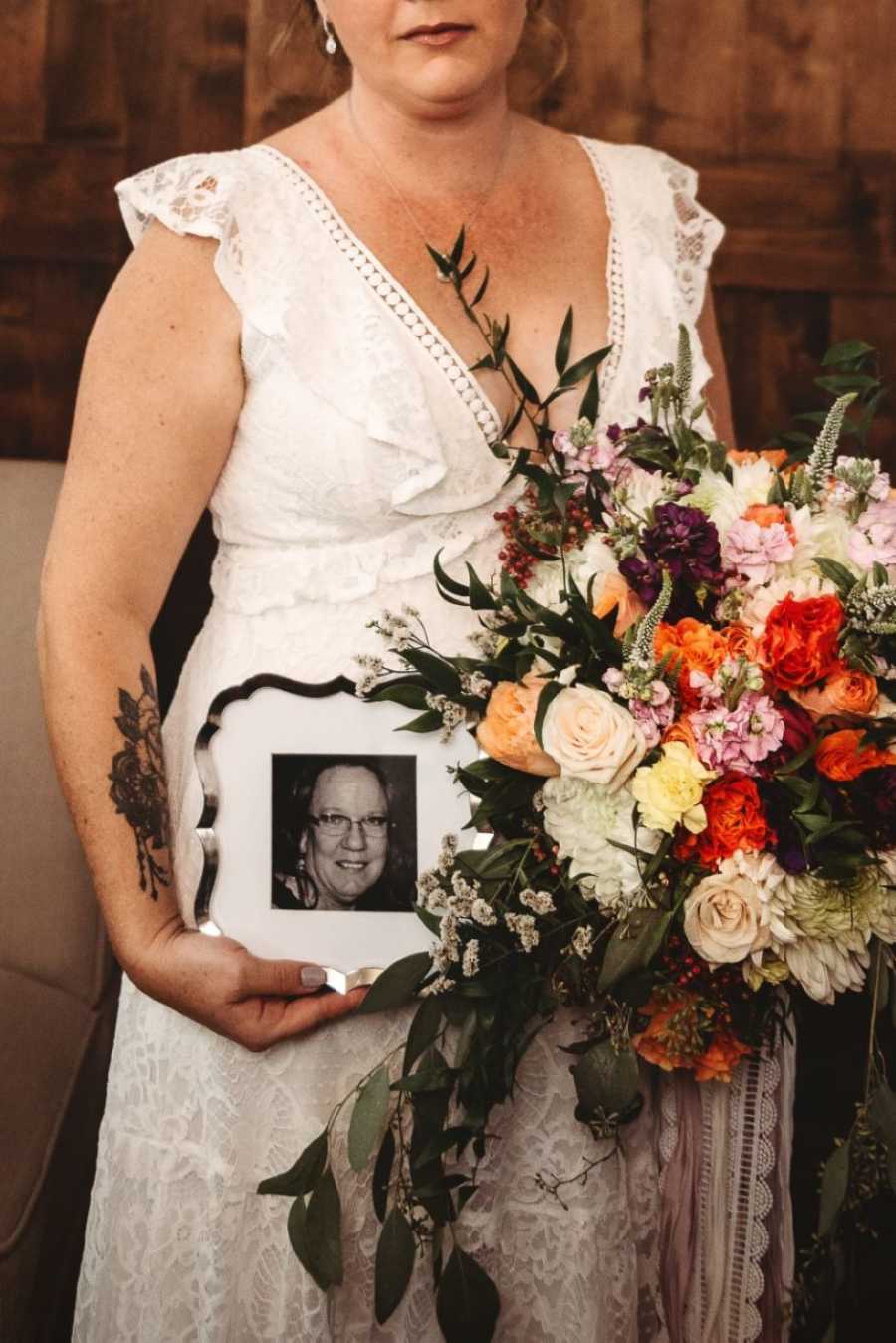 This story was submitted to Love What Matters by Desiree Weaver of Sanger, CA. Submit your own story here and be sure to subscribe to our free email newsletter for our best stories, and YouTube for our best videos.
Read more stories like this:
'Your momma used to make me lemon meringue pie. I never did care for it.' Oh. My. Word!': Daughter's heartwarming realization about her parents' 'true love' after mother's death
'Yes, my mom died. No, I haven't gotten over it.': Grieving daughter frustrated by 'how quickly people disappear' after mother's sudden death to stage 4 cancer
'I would have noticed this 'orb' around the boys after I took the photo. It wasn't there.': Mom shocked by grandmother's sign from heaven after promising on her death bed, 'You'll see things that will remind you of me'
Provide beauty and strength for others. SHARE this story on Facebook with your friends and family.