The magic of the holiday season comes to life when a child writes a letter to Santa. Each letter reveals their wishes, dreams, and often, simple requests for a special Christmas morning.
"Dear Santa," one boy writes, "I'd like a warm blanket, pajamas, and a stuffed animal."
This year, a teenage girl with an autoimmune disease wishes she was healthy but knows it's not likely, so instead, she asks for a new pair of Sketchers.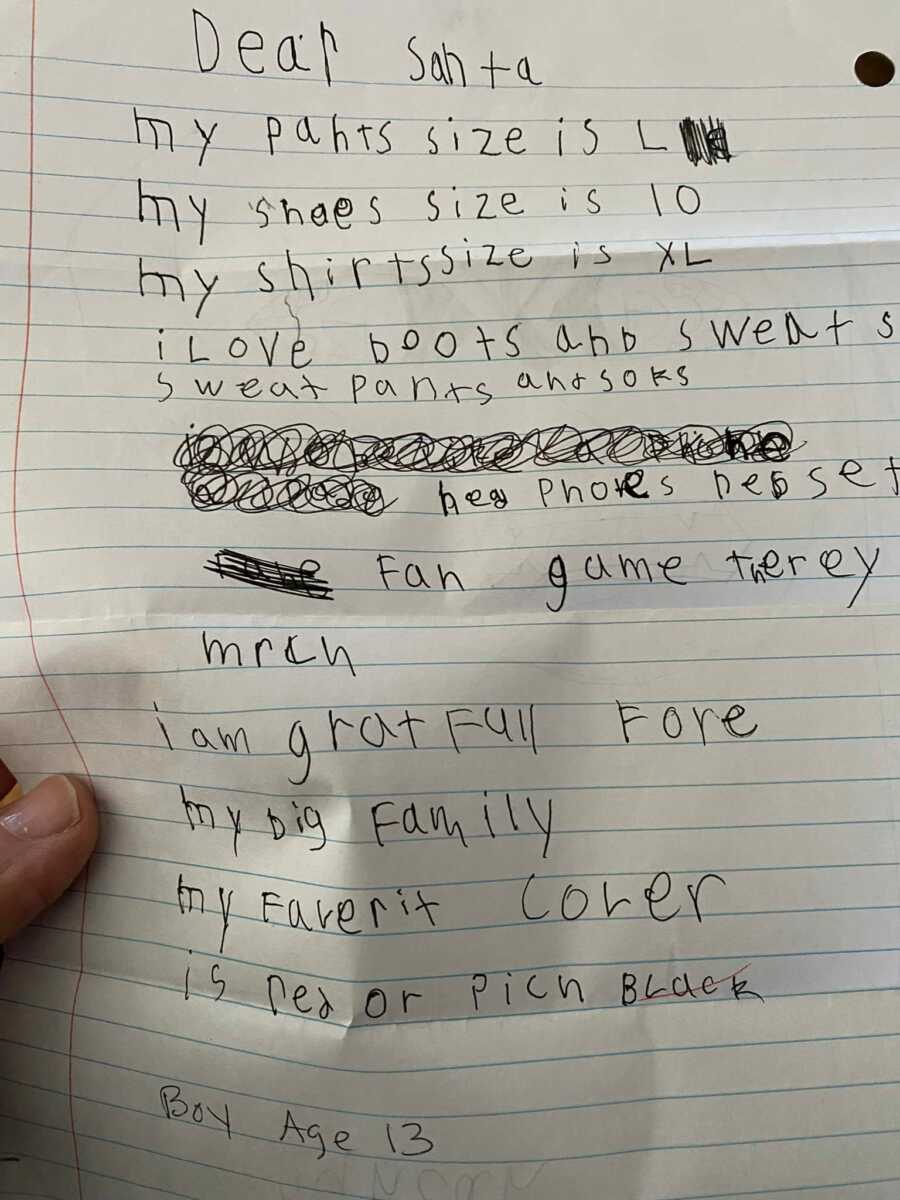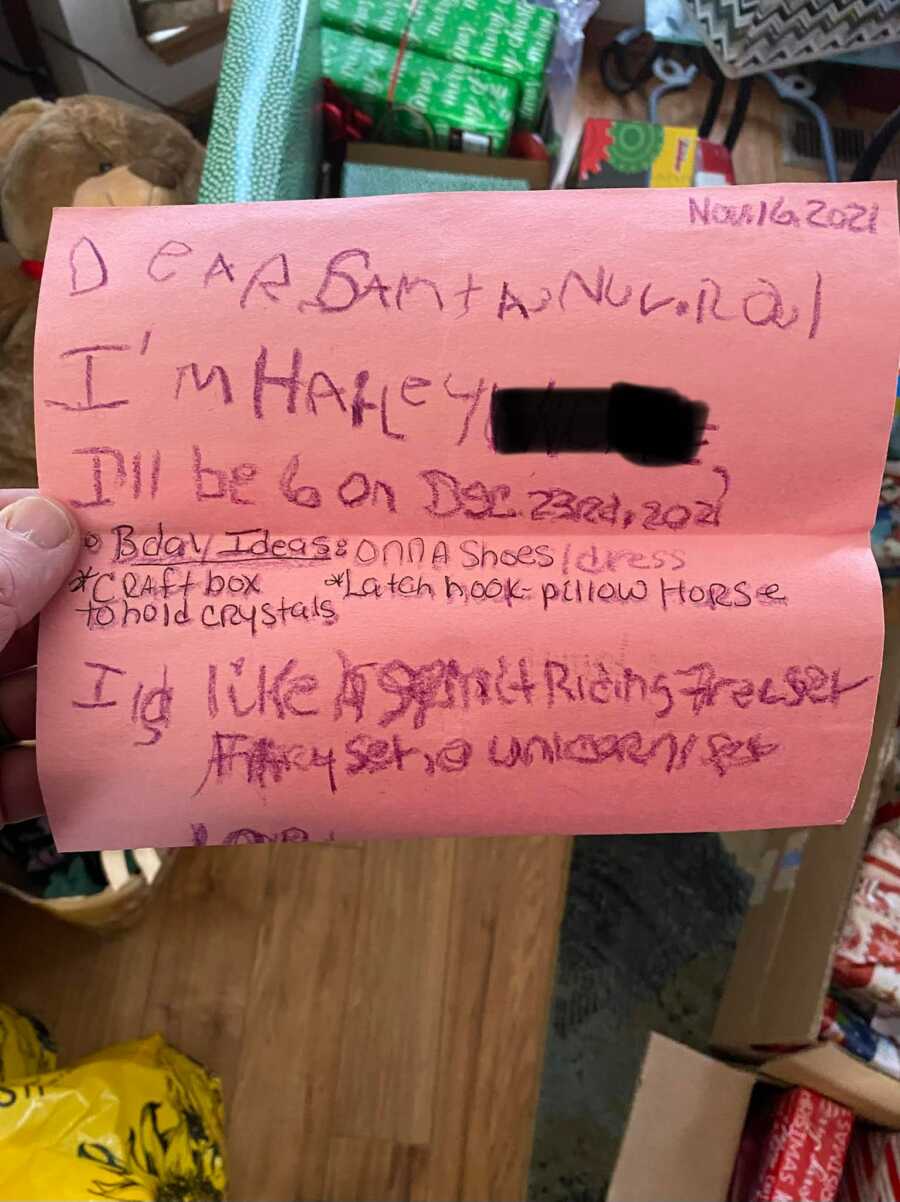 Jodi Rivas reads every letter mailed to Santa throughout the West Plains and responds with a sleigh full of gifts for children who otherwise would go without.
"The letters are hard to read. Many of these kids want warm socks or a sweater to stay warm. So, they're asking for basic necessities," said Jodi.
Jodi started her Santa letter project two years ago, although she's spent several years giving back to the community who helped her when she needed it the most. Jodi is 9-years sober and couldn't have done it without the Medical Lake community wrapping its arms around her.
"They saved my life, and I just want to give back," said Jodi.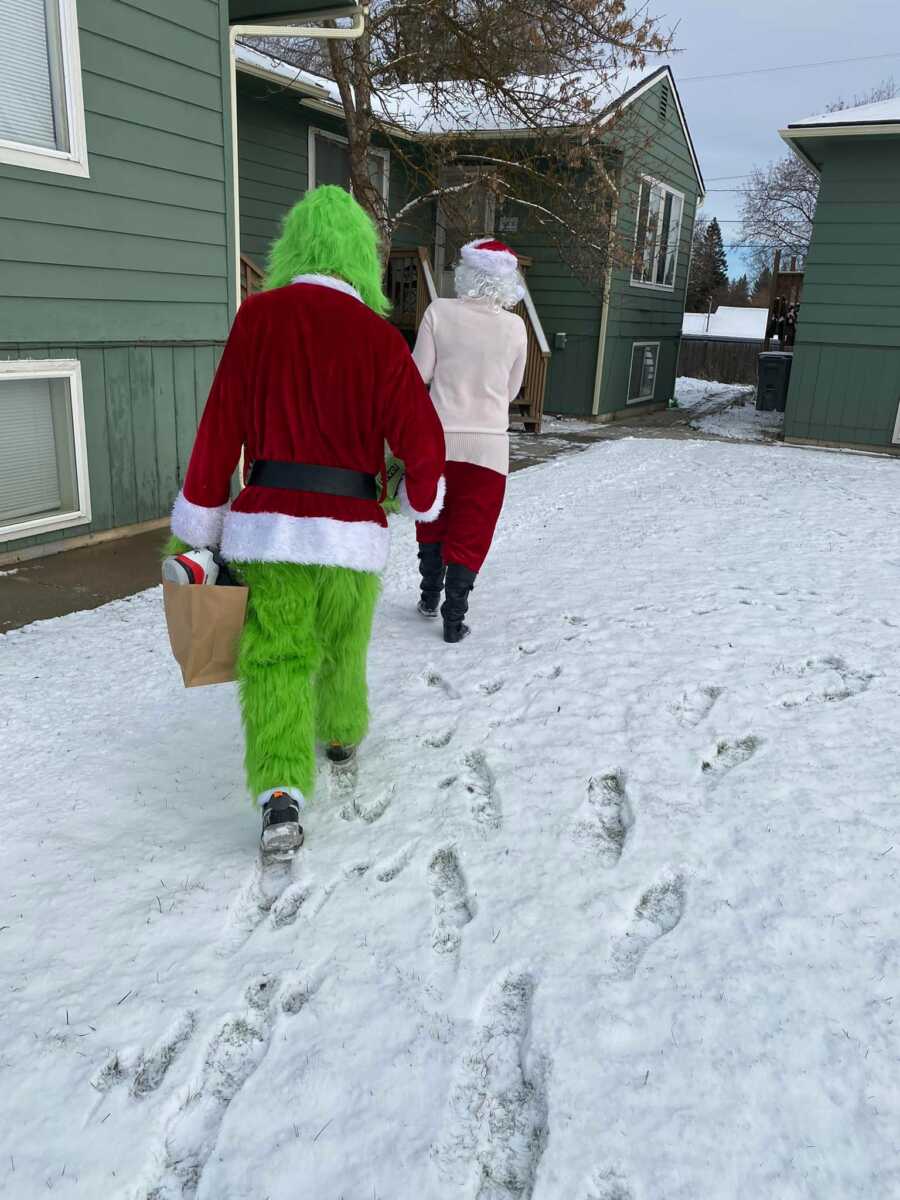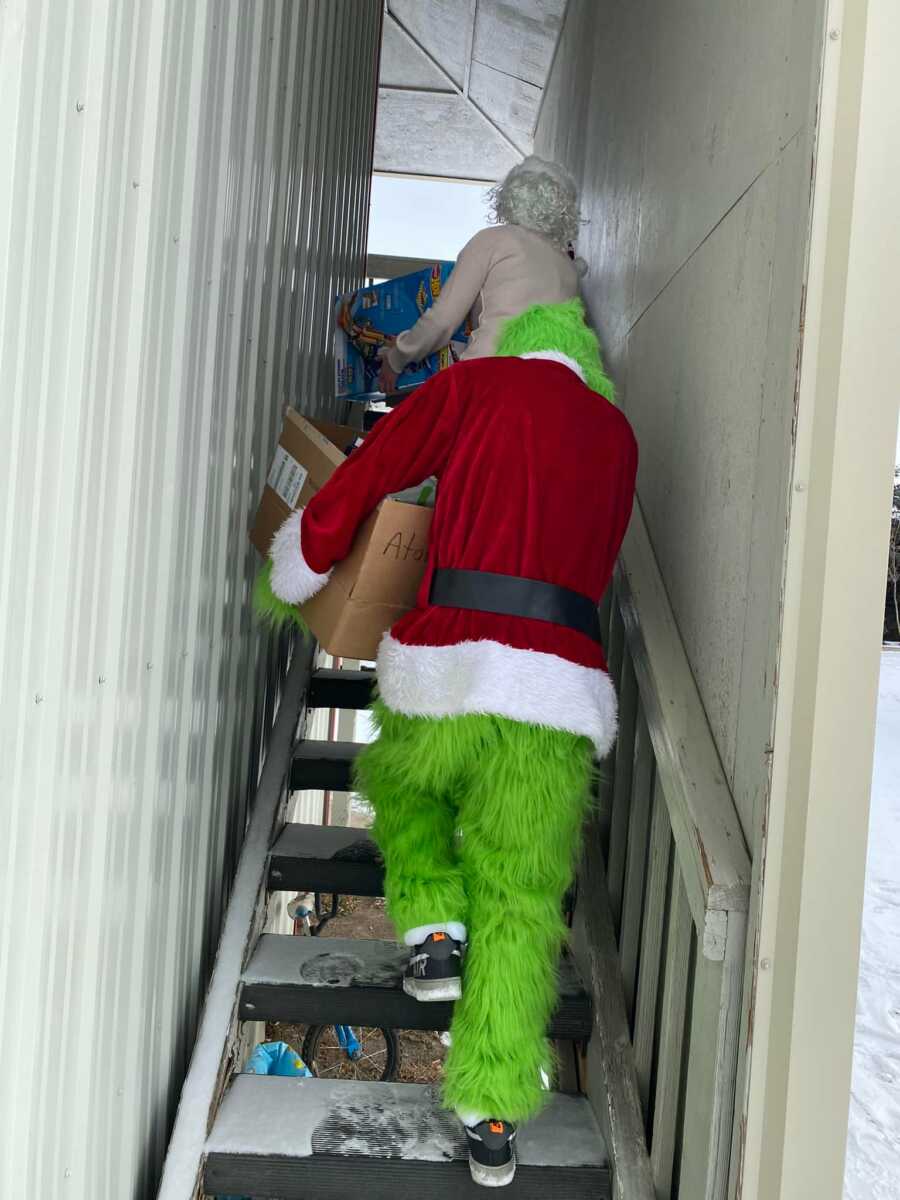 As a single mom with various health conditions, Jodi also knows how hard it can be to create a memorable holiday season on a limited budget. She's in constant pain but finds relief in helping others.
"This gives me a reason not to give up, to keep fighting. No matter how little we have, there's always enough to give to someone else," said Jodi.
Jodi puts out a request for letters in October through her Facebook page, Helping Hands in Medical Lake. Jodi doesn't ask about income or need; living on the West Plains is the only requirement. She then connects donors with the letters, and they shop for the kids.
"We've never had to tell a child no. I have so many donors there is no reason for a child not to have a Christmas," said Jodi.
Last year, Jodi responded to 148 Santa letters and dropped off gifts for every child. This year, Jodi will dress up as Mrs. Claus and her son, Calub, as the Grinch. They will deliver boxes of presents to 74 children throughout Cheney, Airway Heights, and Medical Lake.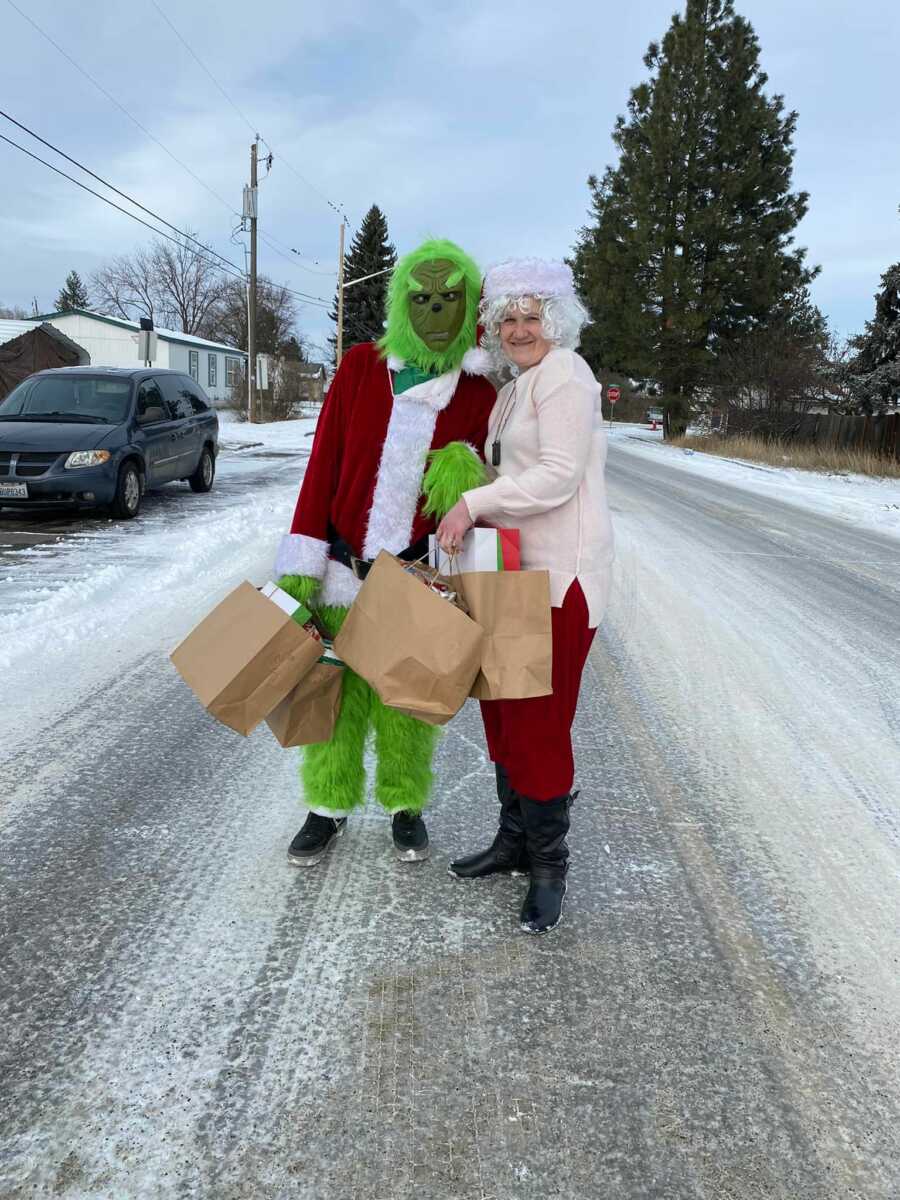 "I'm not blessed because I get to be Santa. I'm blessed because when I have a bad day or feel like I can't get my head above water, I open my binder full of Santa Letters and lists of people who want to help, and there's abundance right in front of me. It's not what I get to do. It's what I get to see," said Jodi.
Jodi gets a front-row seat to what makes this season so special: kids jumping with joy as gifts are delivered and their parents welling up with tears, knowing this year will be magical, after all.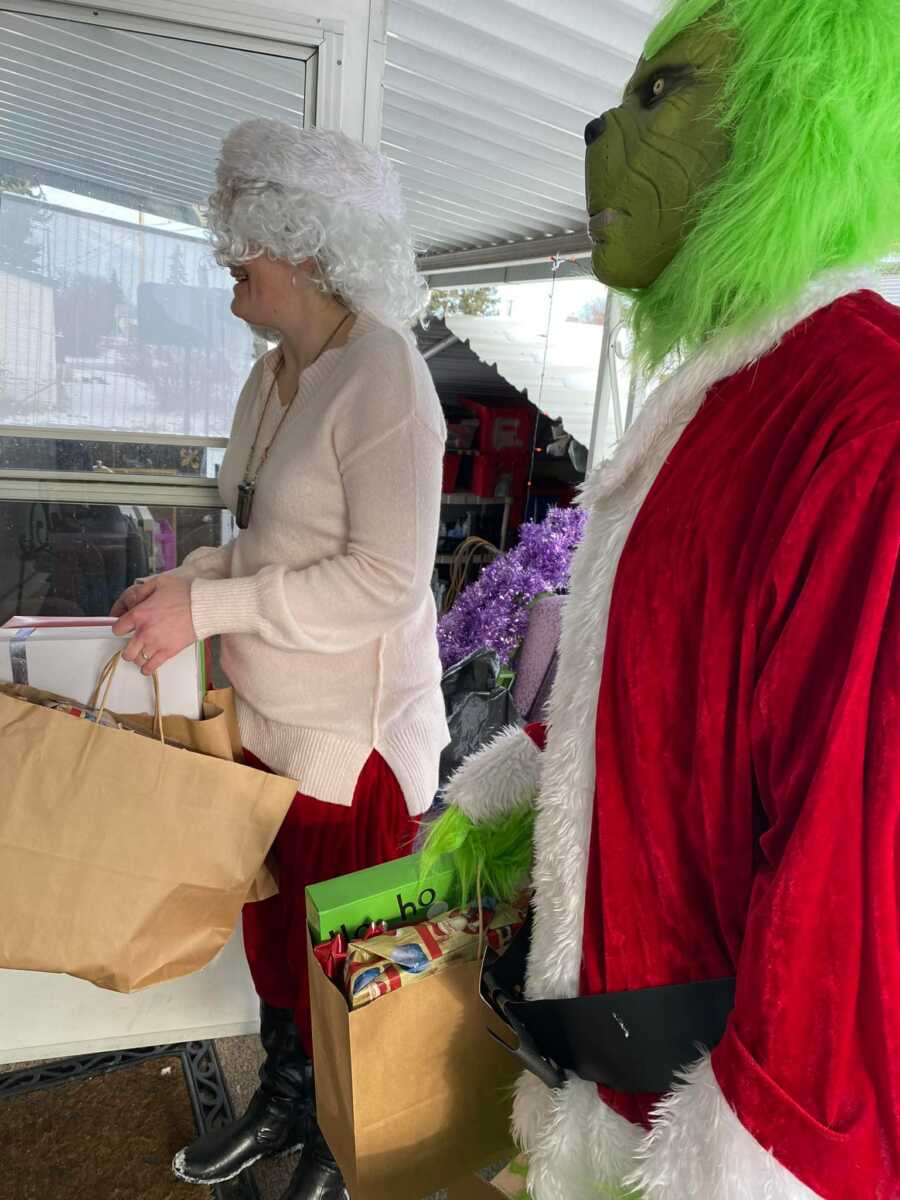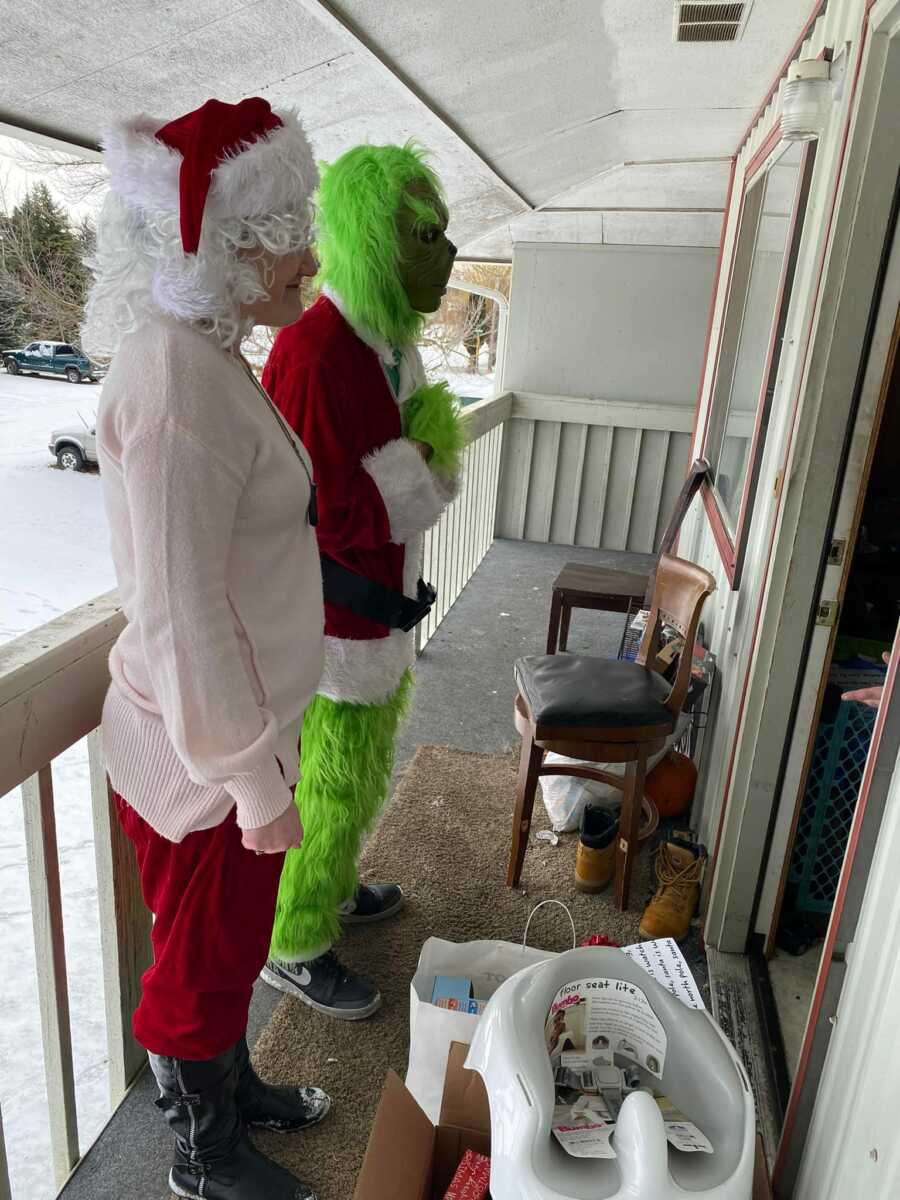 This story was submitted to Love What Matters  by Avista Utilities. You can follow them on Facebook and Instagram. Submit your own story  here, and be sure to  subscribe to our free email newsletter for our best stories, and  YouTube for our best videos.
Read other stories like this:
'It has to be done.': 84-year-old plays honorary 'Taps' tune at more than 2,400 veteran funerals
Elderly Man Makes Thousands Of Pocket-Sized Hearts To Give Away
After Battle With Breast Cancer, Woman Finds Joy Building Sets To Photograph Chipmunks
Woman Creates Innovative Prosthetics For Animals, Improving Their Quality Of Life
SHARE this story on Facebook to remind others compassion is contagious.