"At the beginning of this year, in January 2020, I was diagnosed with mild ulcerative colitis, a chronic illness that causes the colon and rectum to become inflamed. Six months later, it became so severe I had to have major surgery to remove my colon, leaving me with something called a stoma bag. It saved my life and allowed me to be a teenager again. This is my story.
The symptoms started about a year before my diagnosis. I started experiencing very mild symptoms, including weight loss and some loose stools. I was a normal, healthy, and active kid who played sports, ate healthy, and was studying for my upcoming GCSE like any teenager. However, I went to visit the GP towards the end of 2019, who then referred me onto a gastro team who concluded some tests including something called a colonoscopy that allowed the doctors to discover what was actually going on inside me. It was later discovered I had a condition called Ulcerative Colitis. I had a very brief idea of the condition. It was all new information and terminology being introduced to me. I was prescribed this anti-inflammatory drug that was meant to control the inflammation, although this was not the case…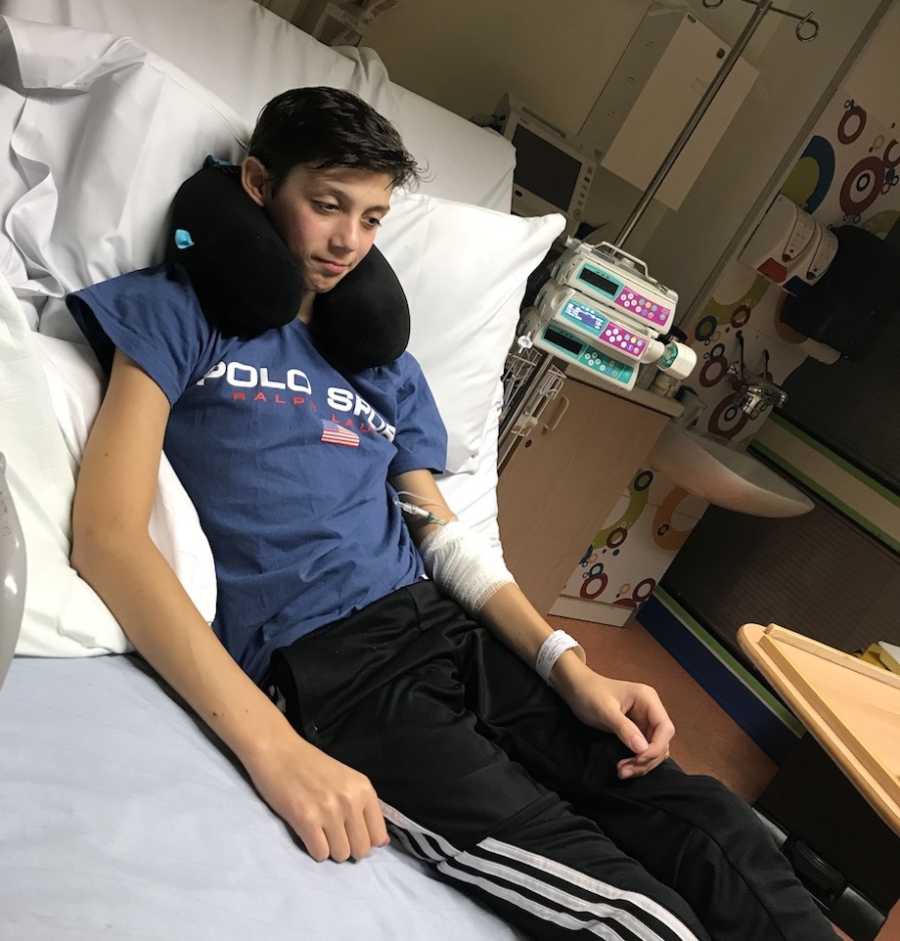 After being diagnosed, I didn't tell many people, just a couple of friends and my family. It was a very mild disease so I was able to cope and still manage to go to school and do everything I wanted to. I thought I was just going to be taking this single pill for the rest of my life.
A few weeks later, I began to fall extremely ill. I started to not sleep, eat, started to lose blood, and had severe abdominal pain so eventually, I was admitted into Norwick Park Hospital where I was treated with intravenous steroids that did luckily reduce the inflammation in me, after a week in the hospital.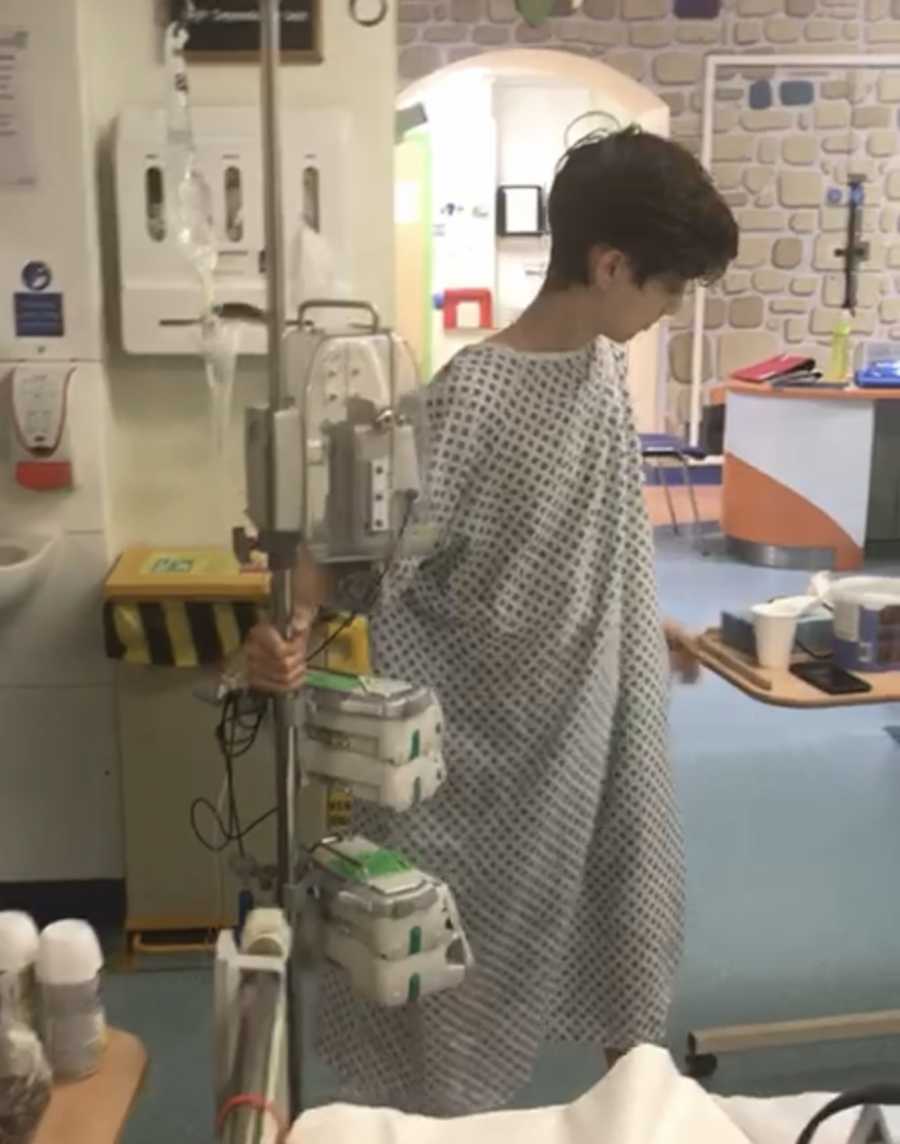 Following my stay in the hospital, I was put onto stronger medication to try and control the disease. I was first put on prednisone for a six weeks course and a biologic drug called Infliximab I had to have through intravenous every four weeks. I felt quite overwhelmed with all the medications I was put on but I just wanted to get better. For a couple of weeks or so I after being discharged and put on the meds, I got slightly better and returned to school and to playing sports. People at school did question where I was, but I made excuses to most saying, 'It's complicated' or 'It's a long story.' The surgery came while I was in year 11 at school in the UK preparing to take my GCSE's, which were eventually, and luckily for me, called off due to the pandemic.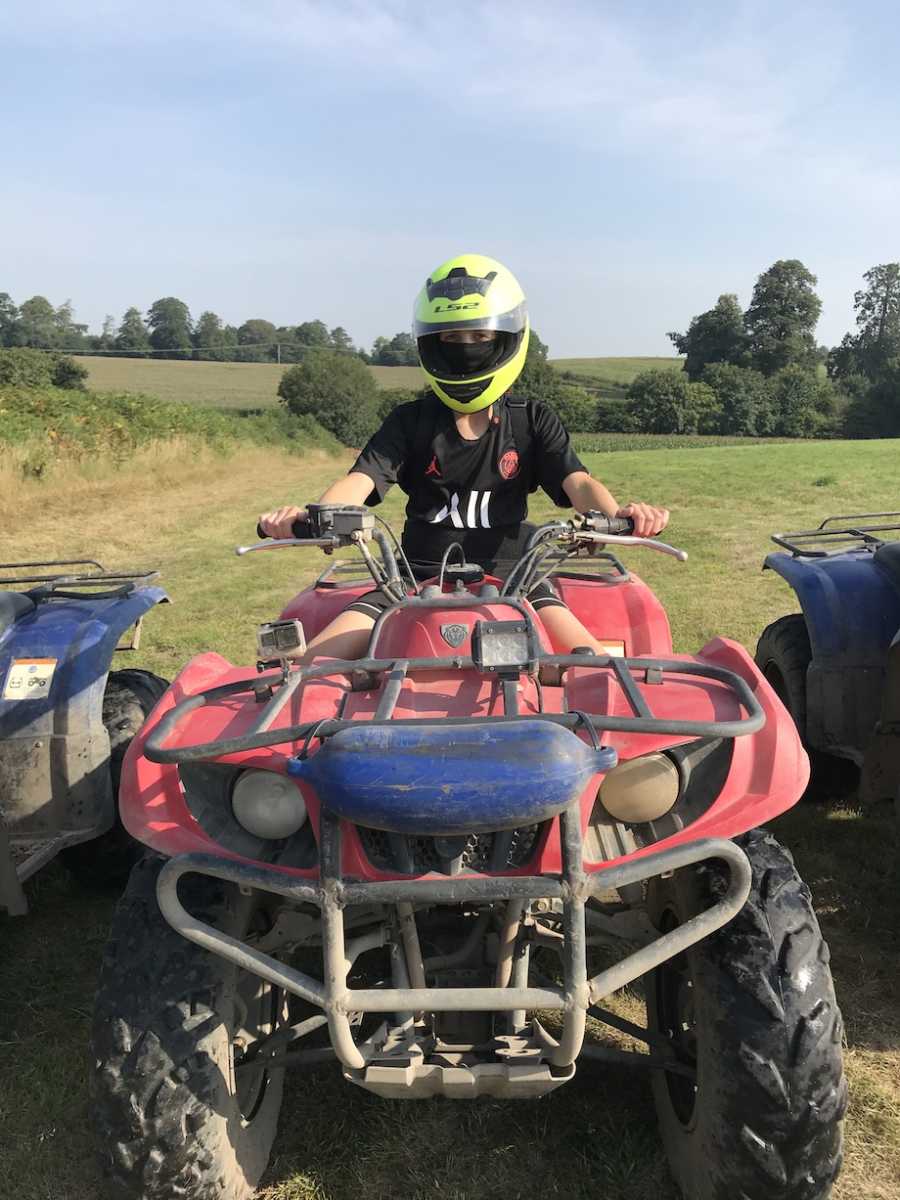 Towards the end of March, I fell awfully ill again, even worse than the first time. I was non-responsive to every drug and treatment I was put on. I lost over 20 pounds, my blood was looking very worrying, and my body was slowly disintegrating. During the peak of COVID, I was admitted into the hospital again. The hospital was eerie but chaotic at the same time. I had to stay in the same small room for the 10 days I was in for. My team from St. Marks Hospital was amazing to be able to provide the care, even through the peak of a global pandemic, and save my life that week. My options for treatments were running low; I tried the numerous medications out there but nothing seemed to work for my body. Surgery was looking more likely. The first time I was introduced to the possibility of surgery, I was scared, shocked, frustrated about why was this happening to me, and why so young? I should be out with friends and in school, not stuck in pain and in the hospital. It was a daunting prospect.
After my stay in the hospital through the end of March to the middle of April, I continued on the Infliximab and was also put on an immunosuppressant drug to try to reduce my immune system from, in short, attacking my bowels and causing this inflammation and some other treatments. I only got worse again.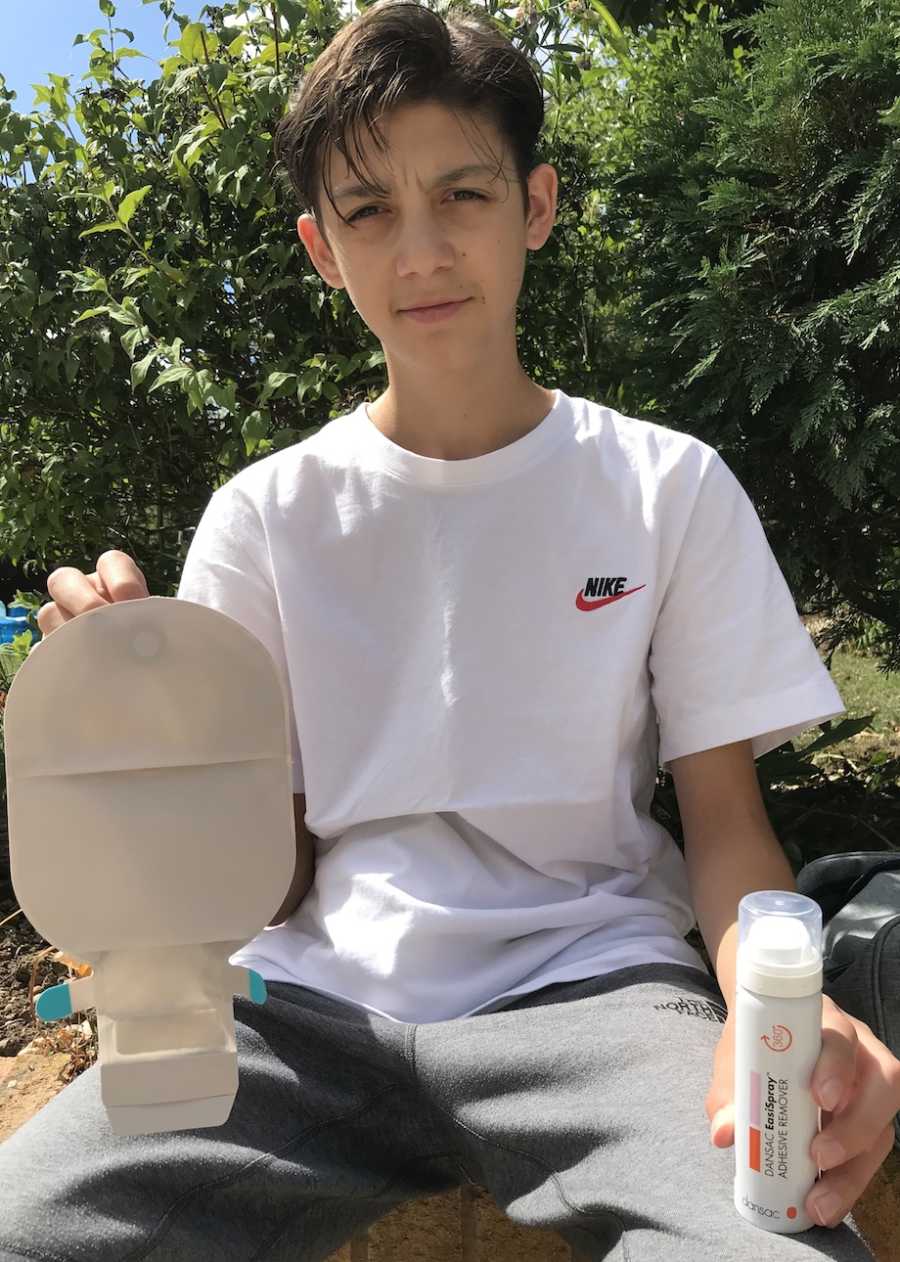 This lead to the tough but necessary decision to have my colon removed.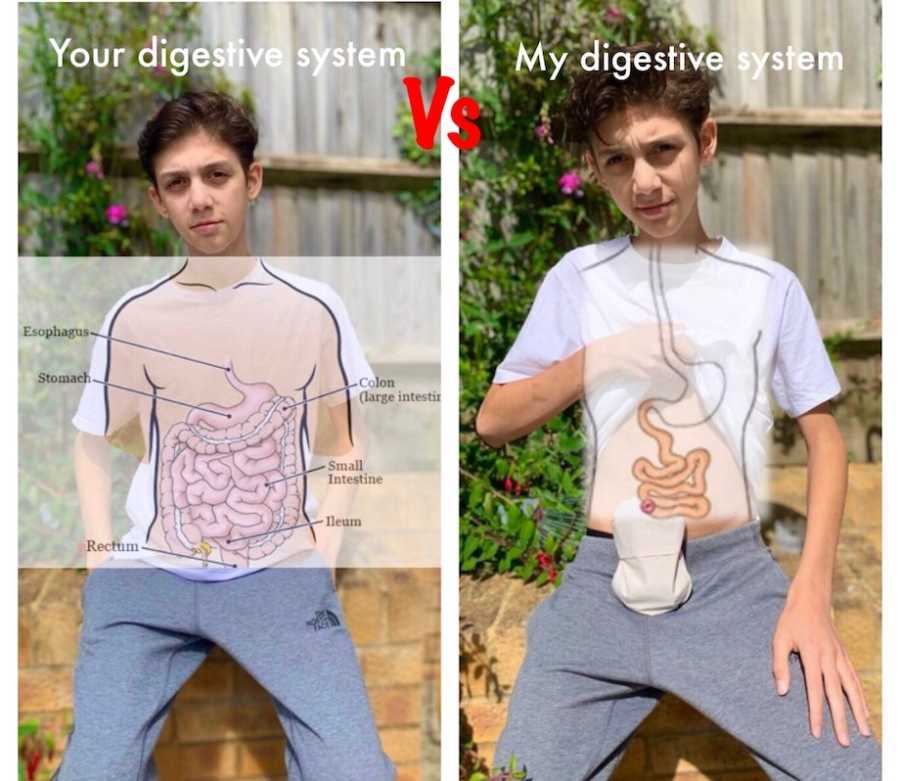 In June 2020, an amazing team at St. Marks Hospital managed to get me, with all the chaos with COVID, to have the surgery. The first few days were inevitably extremely painful and hard to adapt to, but each day, I felt better and better. But it's 'short term pain for long term gain.' I remember after the surgery, the surgeon told me as the colon was being removed, my heart rate was getting better and better. This diseased organ that was slowly killing me was now gone. I was left with a stoma and a tiny scar less than an inch — as I had keyhole surgery — and after just four days in the hospital, I was discharged from the hospital.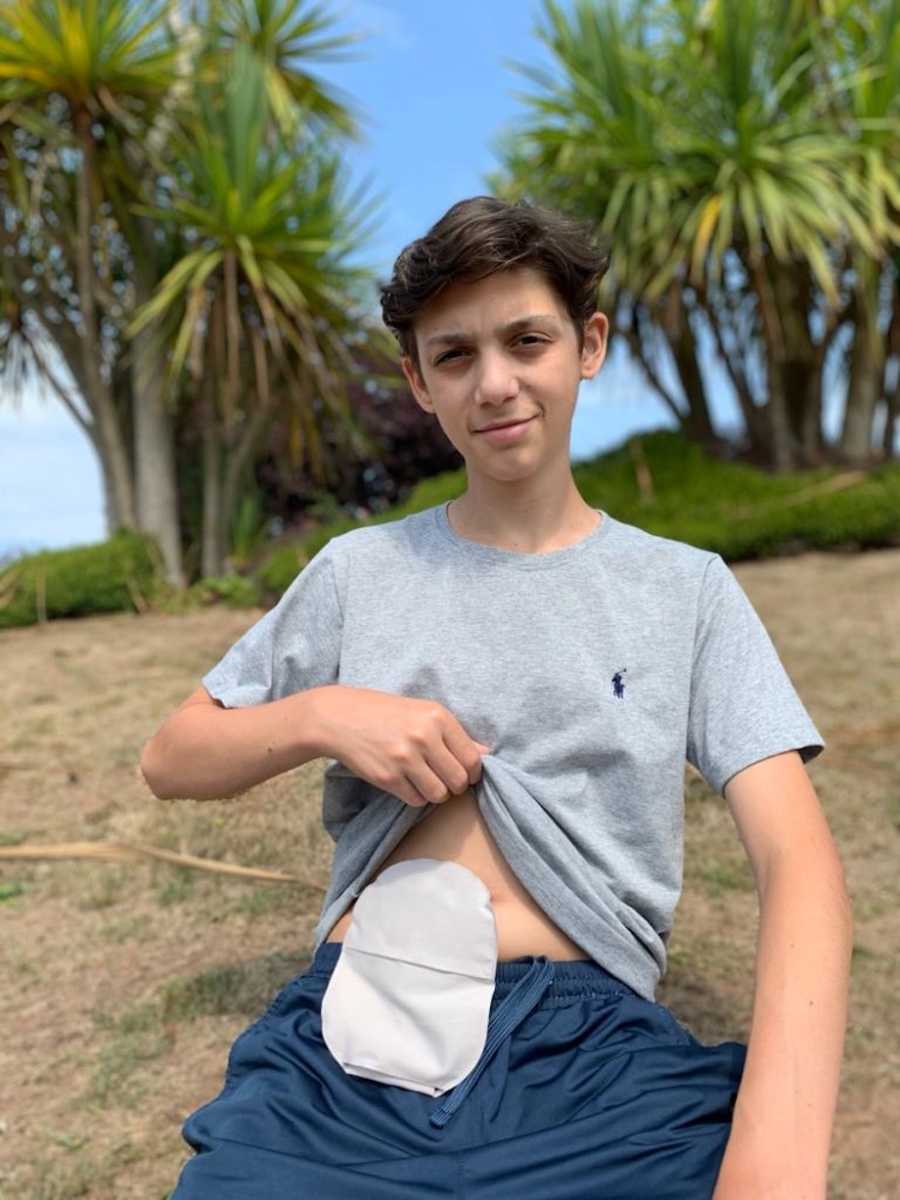 I wanted to turn this into a positive, so I created a Facebook and Instagram page to spread and raise awareness for this invisible illness and support young people like myself who have been through or are going through with this condition. Not many young people do speak out about this condition because it is easier to hide as no one can see it. It's an invisible condition. I decided to create this page because as I was going into surgery, I turned to social media and found many people with this condition who were happy and it gave me that extra comfort and inspiration. If I could do the same for people having stoma surgery, who have bowel disease, or who find themselves in a similar situation because, this can happen to anyone of any age, that would be amazing.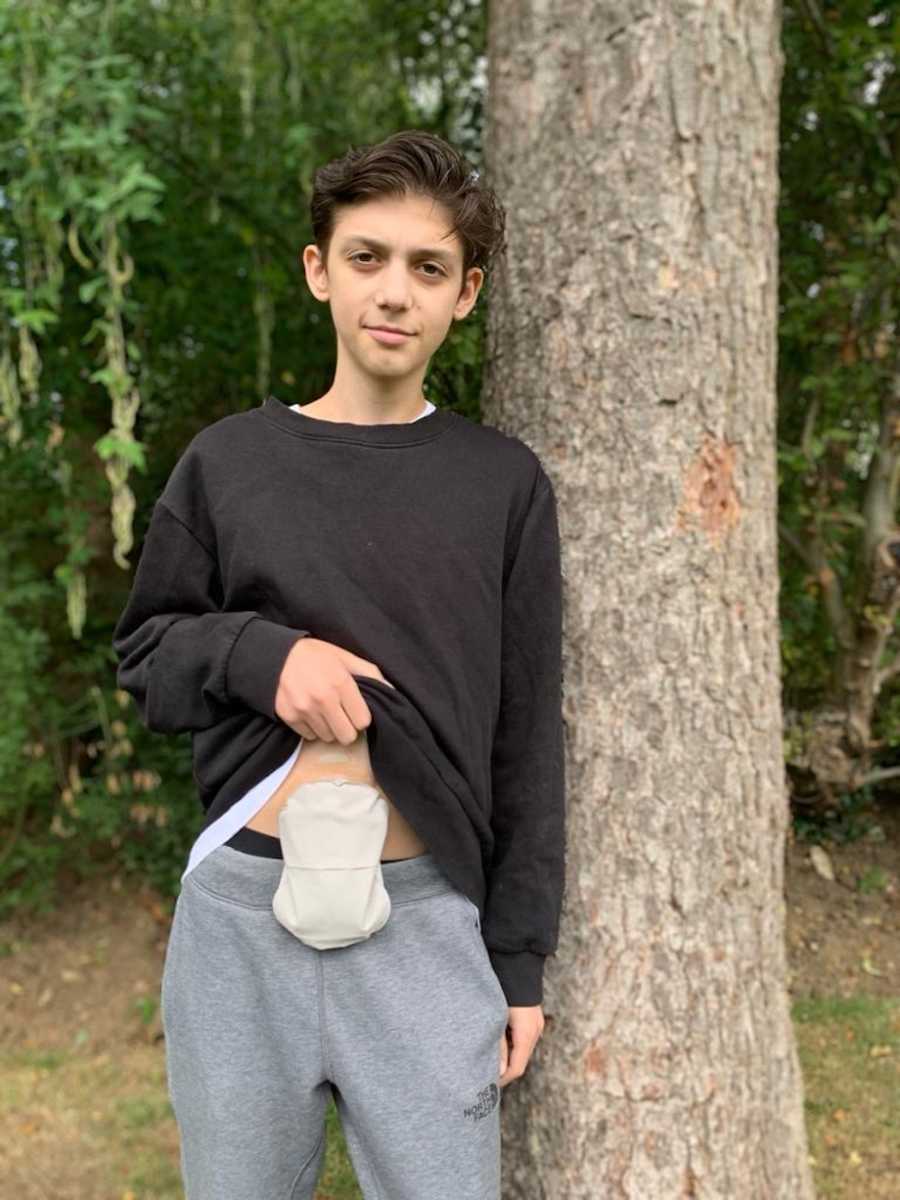 I've received incredible support, way more than I initially thought. I gained thousands of followers, shared my story onto the BBC, plus several other great media platforms such as Love What Matters, and had many amazing people get into contact with me.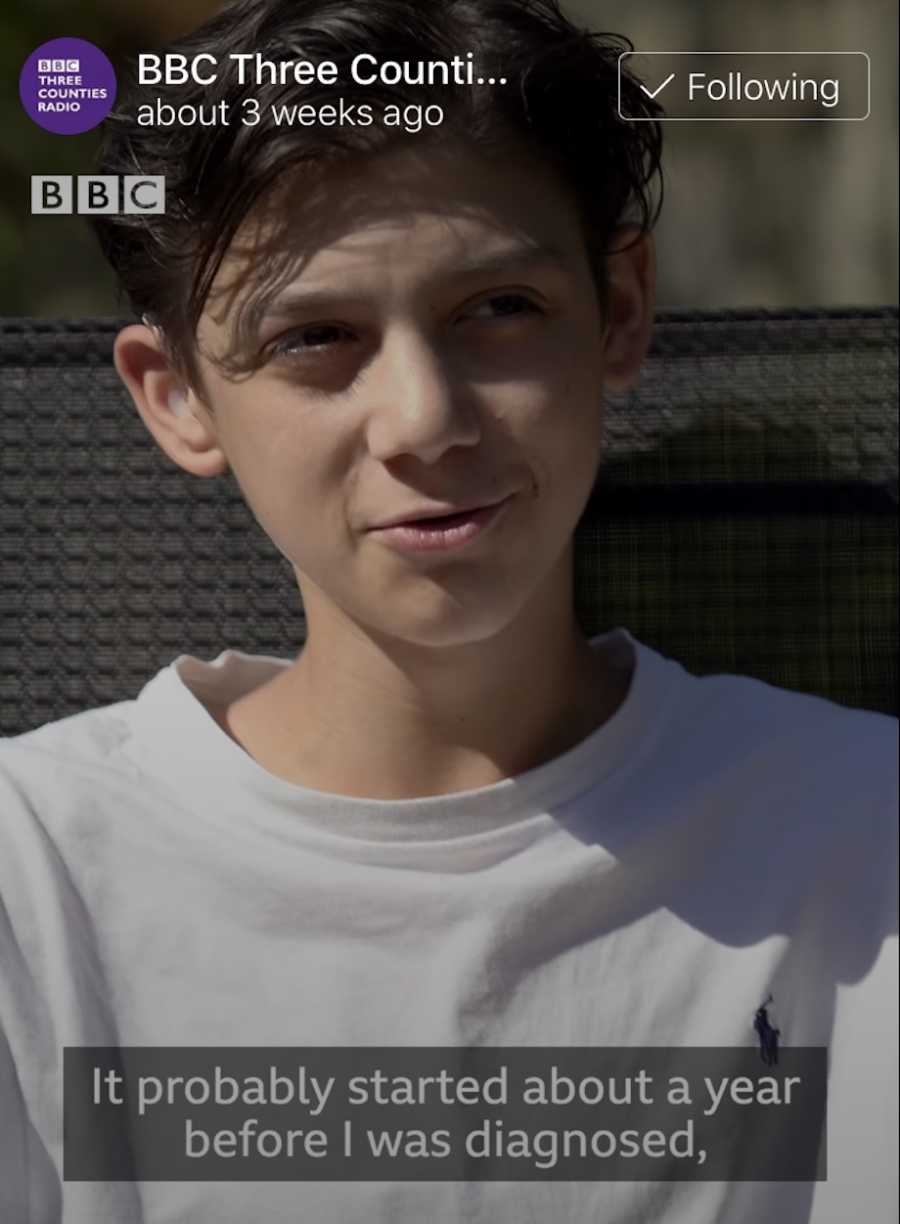 There is a lot of stigma surrounding this condition. Stoma surgery is normally seen as a last resort and something people don't particularly want. It was the medication that worked for me. People are different, so different treatments and medications will work for some but not others. It saved my life, allowed me to be a teenager again, sleep and eat properly again, put on weight, do the things I love again, and above all, be happy again. The stoma isn't perfect and I do have bad days where I do have doubt, but taking a step back, it's much better than the life than I had before. I'm fortunate to be healthy and now helping others, plus raising money and giving back to the people who saved my life and will do the same for many others, through a charity t-shirt fundraiser.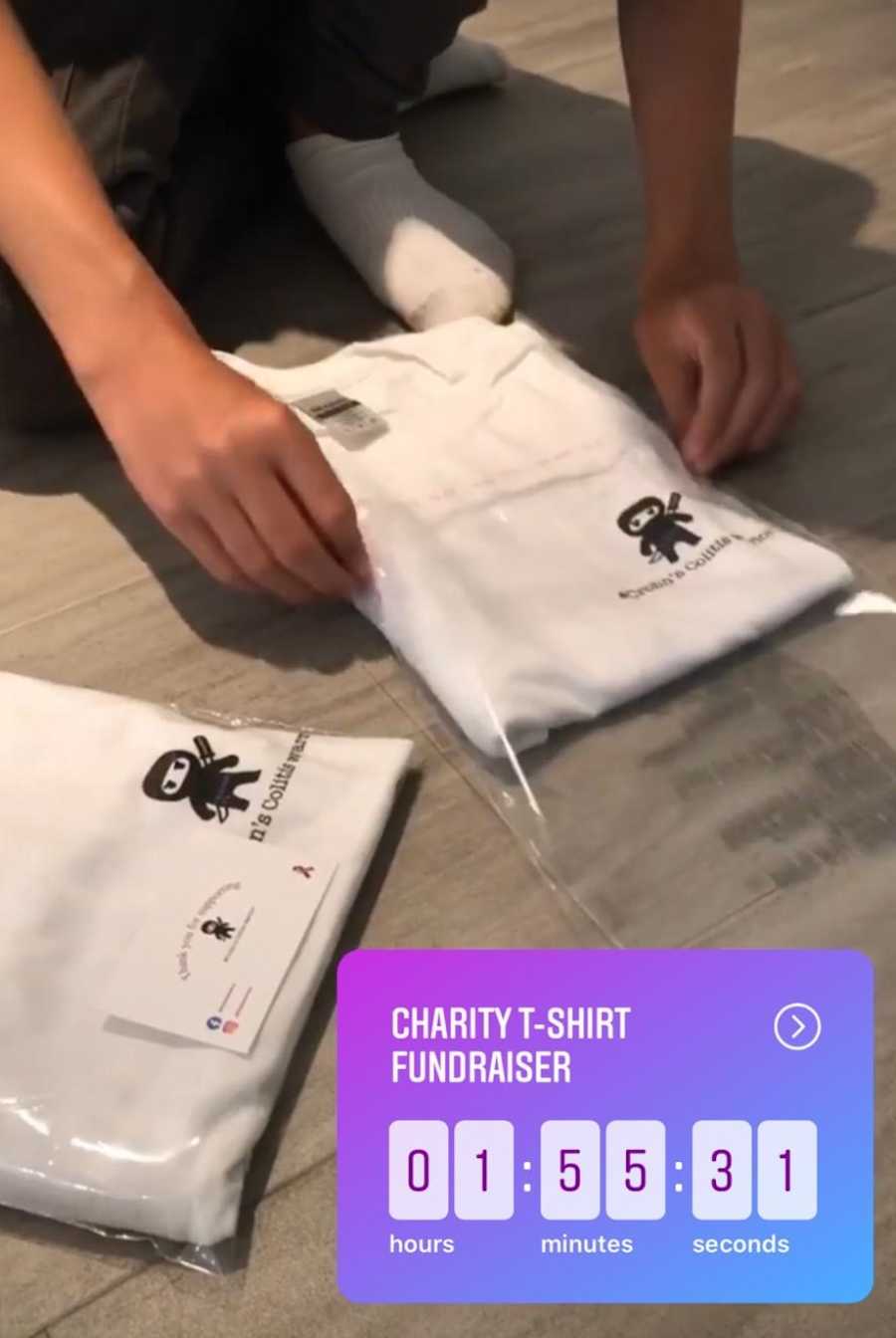 I'm now almost three months post-op and things are coming back to 'normal.' I have even started to play physical sport again. I didn't think would be possible at first, and I feel like a teenager again. I'm looking forward to begin my journey with A-levels as well.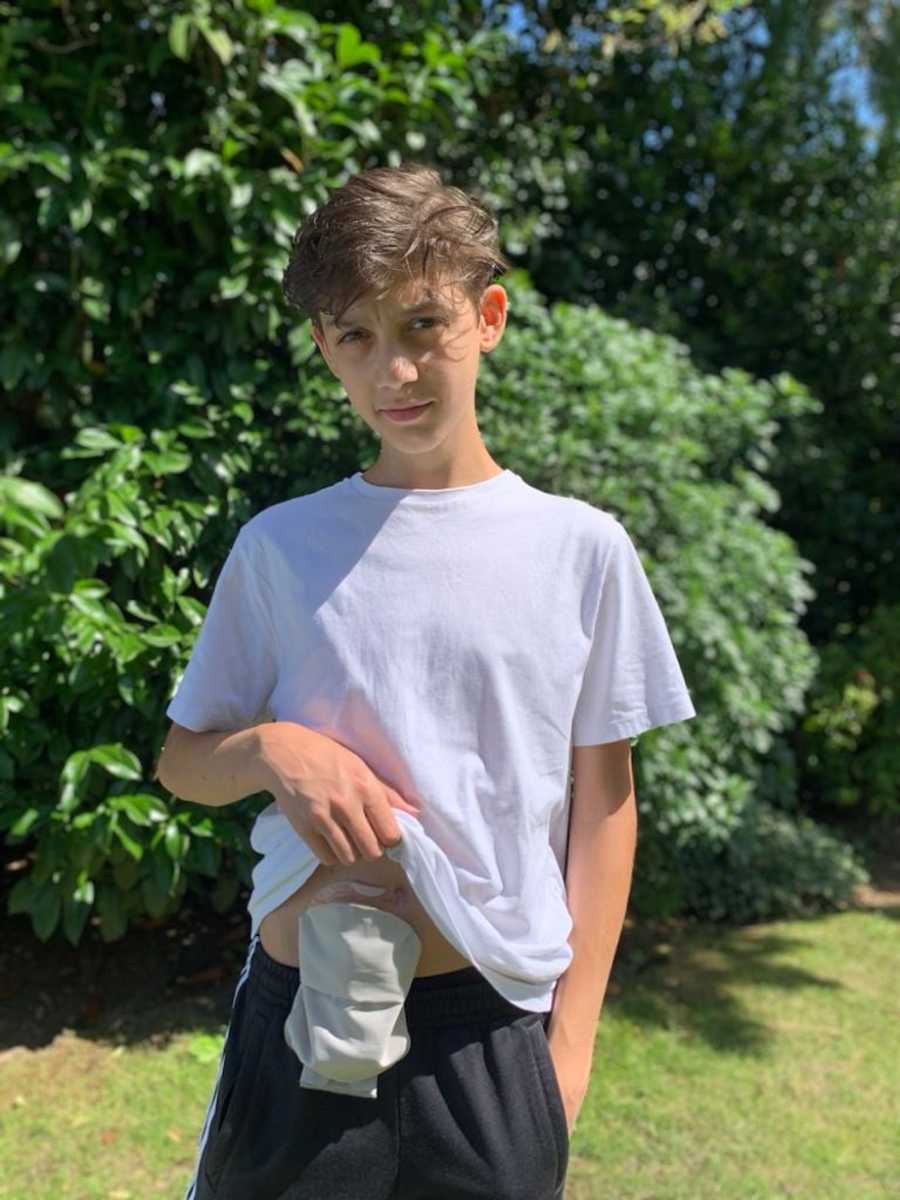 There is another operation I can have next summer called a reversal, where something called an internal j-pouch is constructed and I will hopefully have a normal, almost perfect digestive system like the average person again. However, that is an optional decision for next year and there's no rush to make it either. I'm just fortunate I'm healthy now
I think raising awareness and comforting other people, of all ages, is so important to create a sense of community. Over 300,000 people are affected by IBD alone in the UK, and over 5 million across the world. It's very easy to hide the fact you're ill. It's not uncommon. I was healthy and young before so it can happen to anyone."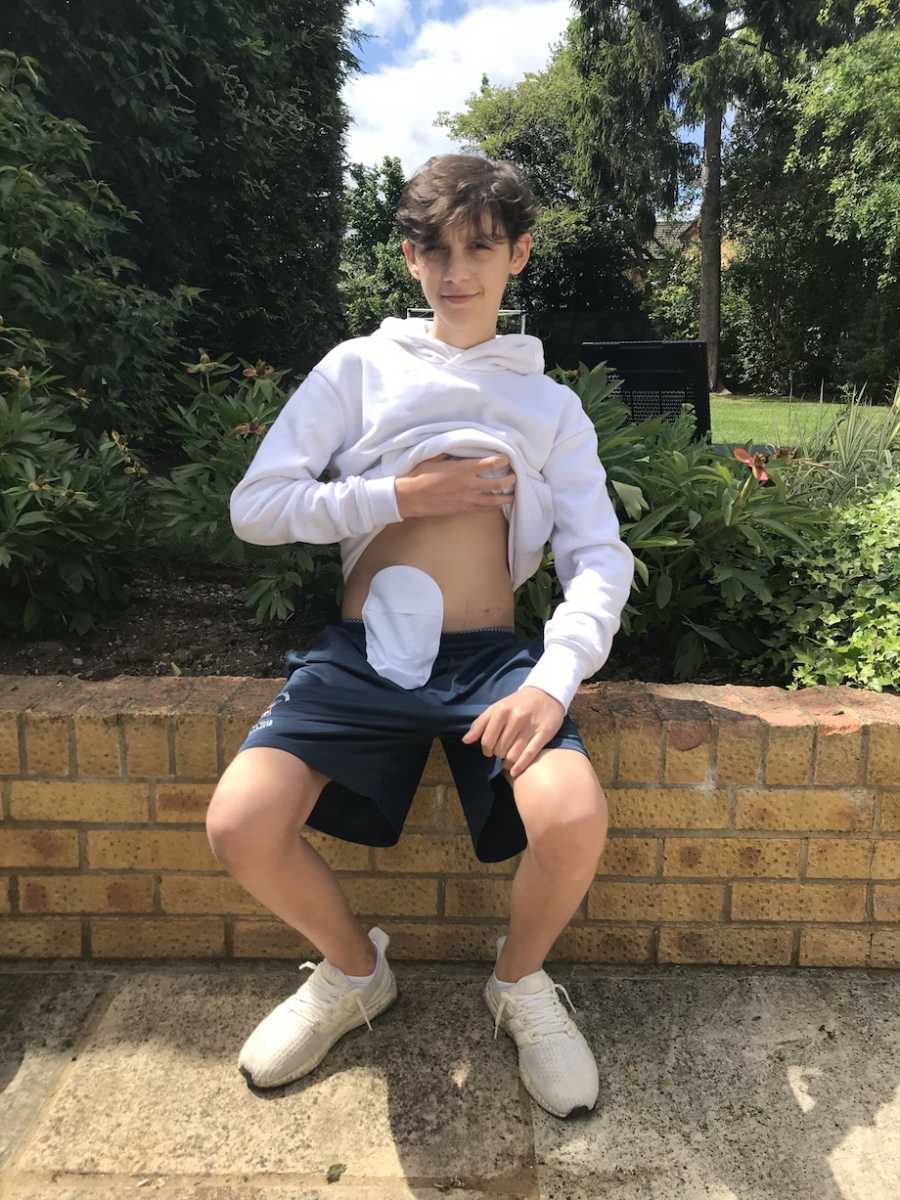 This story was submitted to Love What Matters by Oliver Kaye from North West London. You can follow their journey on Instagram and Facebook. Do you have a similar experience? We'd like to hear your important journey. Submit your own story here. Be sure to subscribe to our free email newsletter for our best stories, and YouTube for our best videos.
Read more inspiring stories about living with chronic illness here:
'My boyfriend didn't sign up for a sick girl. 'I'd rather die than have a poop bag attached to me.': Woman with ulcerative colitis learns to 'love herself' despite invisible illness
'Two months before college graduation, my symptoms returned. The bloat, the blood, stomach pain, and fatigue.': Young woman diagnosed with severe Ulcerative Colitis, 'I felt I would never get my life back, now I embrace it all'

Please SHARE this story on Facebook and Instagram to encourage others to live life to the fullest.