When Arabella Green was born, she was diagnosed with arthrogryposis multiplex congenita. This rare condition caused her joints to stiffen, leaving some stuck in bent or straight positions.
Despite undergoing multiple painful operations, 5-year-old Arabella of Scotland, who is often called Ella, was still unable to walk. Instead, she's had to use a wheelchair.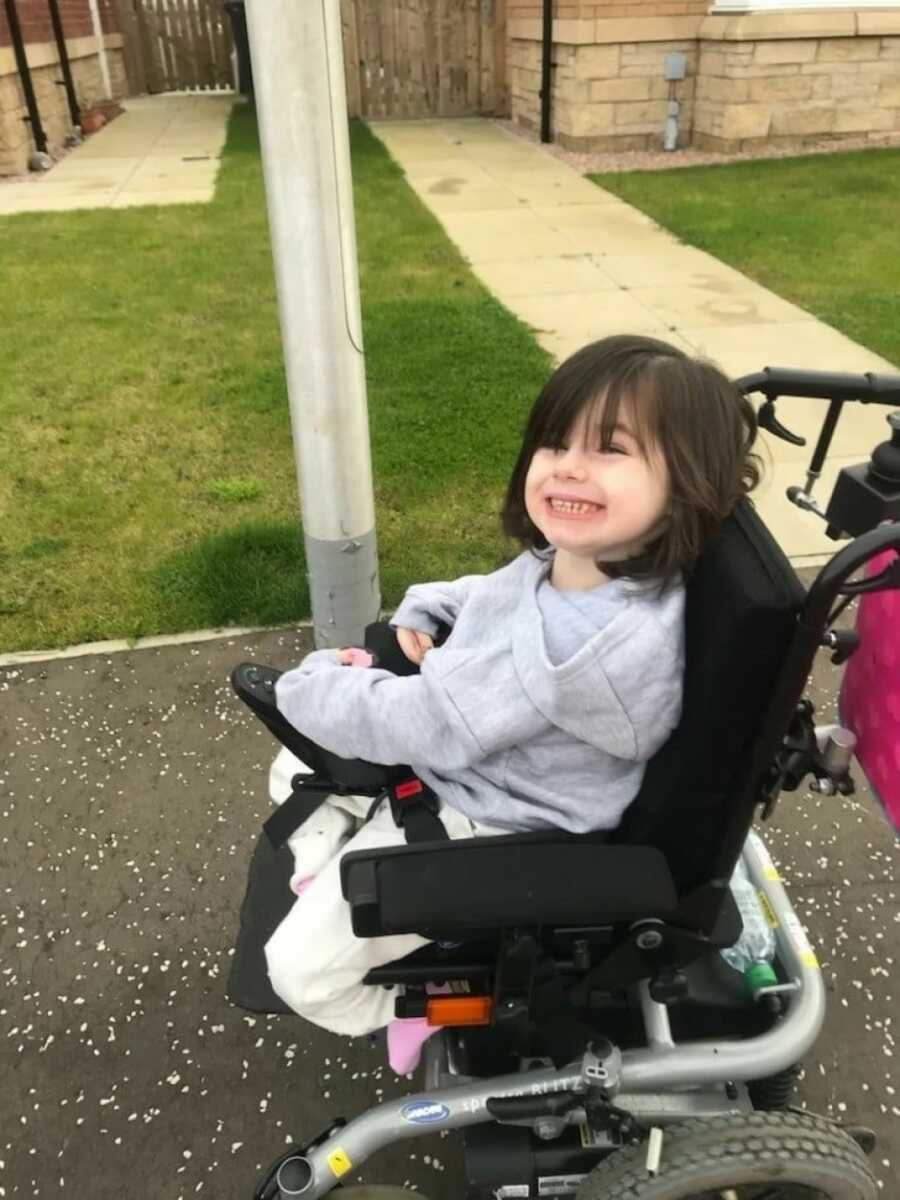 "At first they couldn't determine what was wrong with her, they just said deformed limbs. But she can feel everything, her mind is perfect," said her dad, William Green. "She doesn't like being in the wheelchair, she doesn't like people looking at her when she's in the wheelchair. She wants to walk."
Both William and Ella's mom, Catherine, tried desperately to find a physician who could better help their daughter, but everyone kept saying the same thing: she would have to be in a wheelchair her entire life.
Finally, after years of searching, Catherine contacted an American doctor named Dr. David Feldman, who helped connect them with his European clinic in Poland. During a consultation there, they were told that with the help of surgery and rehab, Ella could be able to walk again.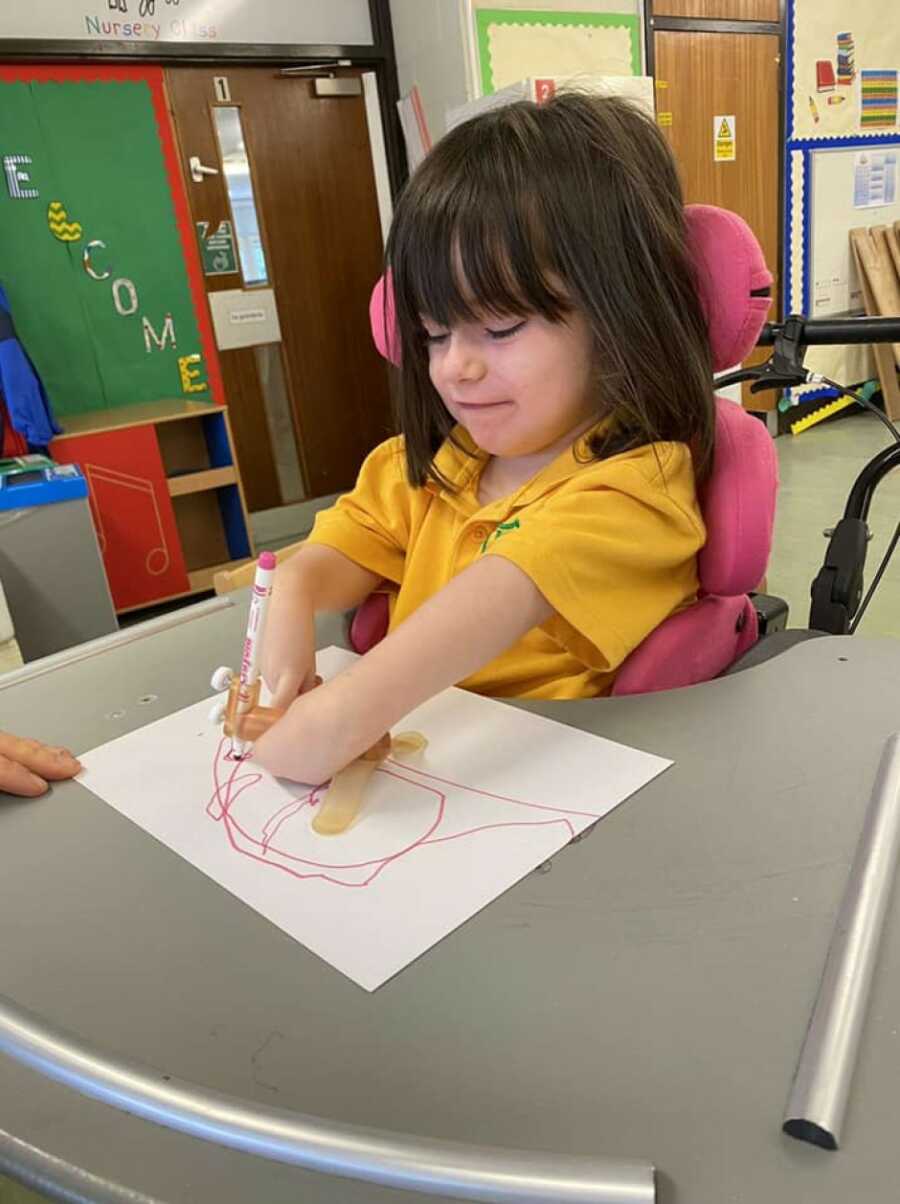 That hope quickly diminished when they returned to their home in Scotland and were told that Ella wasn't suitable for the surgery. This news especially devastated Catherine, whose mental health had already been declining for some time.
"Two months later, she took her own life on March 16," William said. "She wasn't getting noticed. She was begging doctors to straighten her leg out."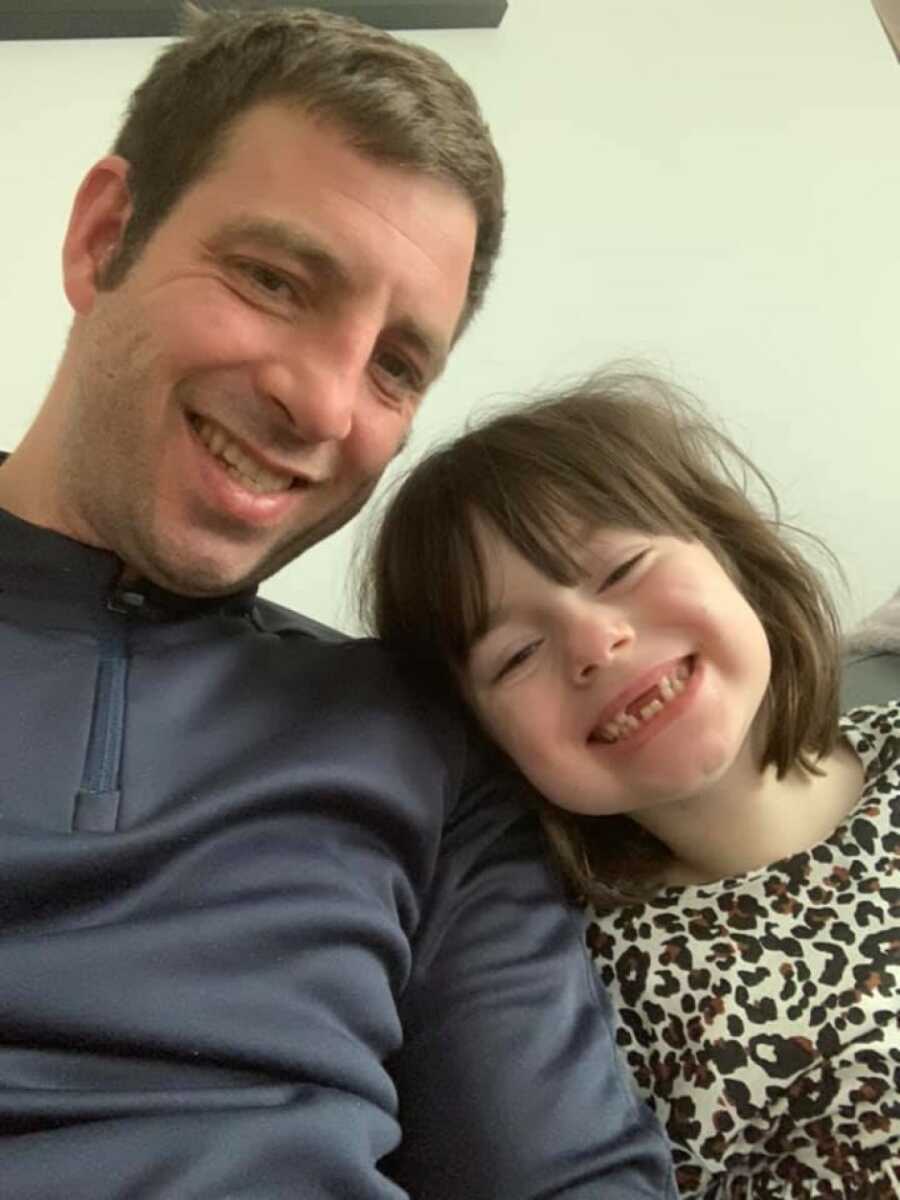 Despite his grief, William was determined to keep helping his little girl. While surgery wasn't an option in Scotland, William created a GoFundMe to raise the $170,000 needed for Ella to have the surgery in Poland.
"It's not going to be cheap, and I won't give up. Obviously the longer it takes the more Arabella's muscles are contracting backwards. So she needs it done now," he wrote. "I'm her dad and I'm a fighter, my daughter is a fighter, and I believe in Dr. Feldman."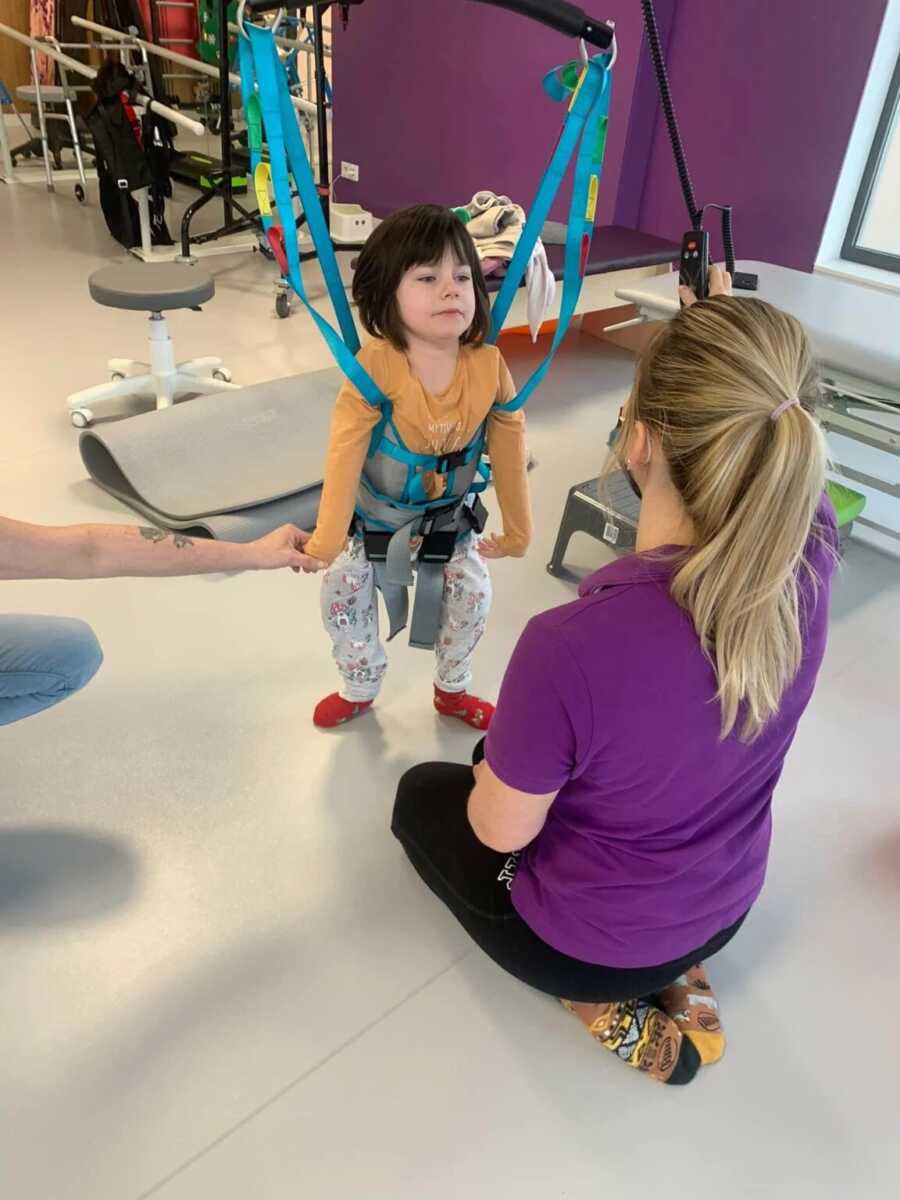 When the doctor himself caught wind of what William was doing, he found his own way to help out: he lowered the cost of the surgery by $100,000.
"We have shown the results and the results are real," Feldman said. "It's easier to give people a wheelchair and not operate … You can't tell someone to accept it. That's not fair when they have so much potential. I can show case after case of this."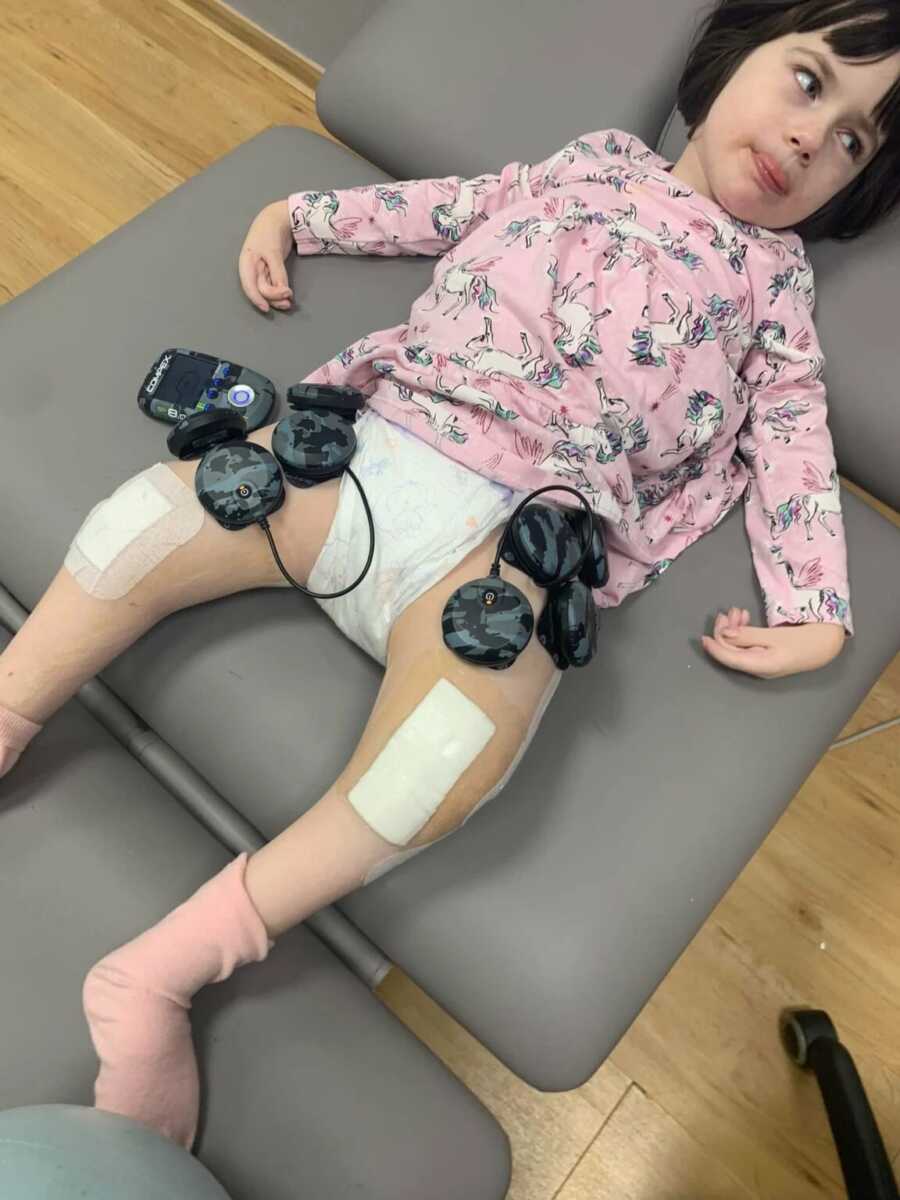 And so, with the help of Feldman, his team, and the donations they received on GoFundMe, Ella's journey to walking officially began in October 2021!
She started off by having 12 weeks of intensive rehabilitation and physiotherapy as the kind nurses at the facility helped her build up her muscles so she could start learning how to walk.
After weeks of preparation, the now 6-year-old was finally ready to have the procedure she and her parents had fought to have for so long. Soon after… she walked for the very first time!
Next, she'll need to have a second surgery, followed by six more weeks of physiotherapy. But the progress Ella has made already is life-changing.
"I thank everyone who has supported and donated to help my daughter. She has defied all odds and deserves a medal for the pain she's endured," William said. "She is an inspiration to many and continues to amaze with her strength and the will to never give up."
We'll be rooting for you, Ella!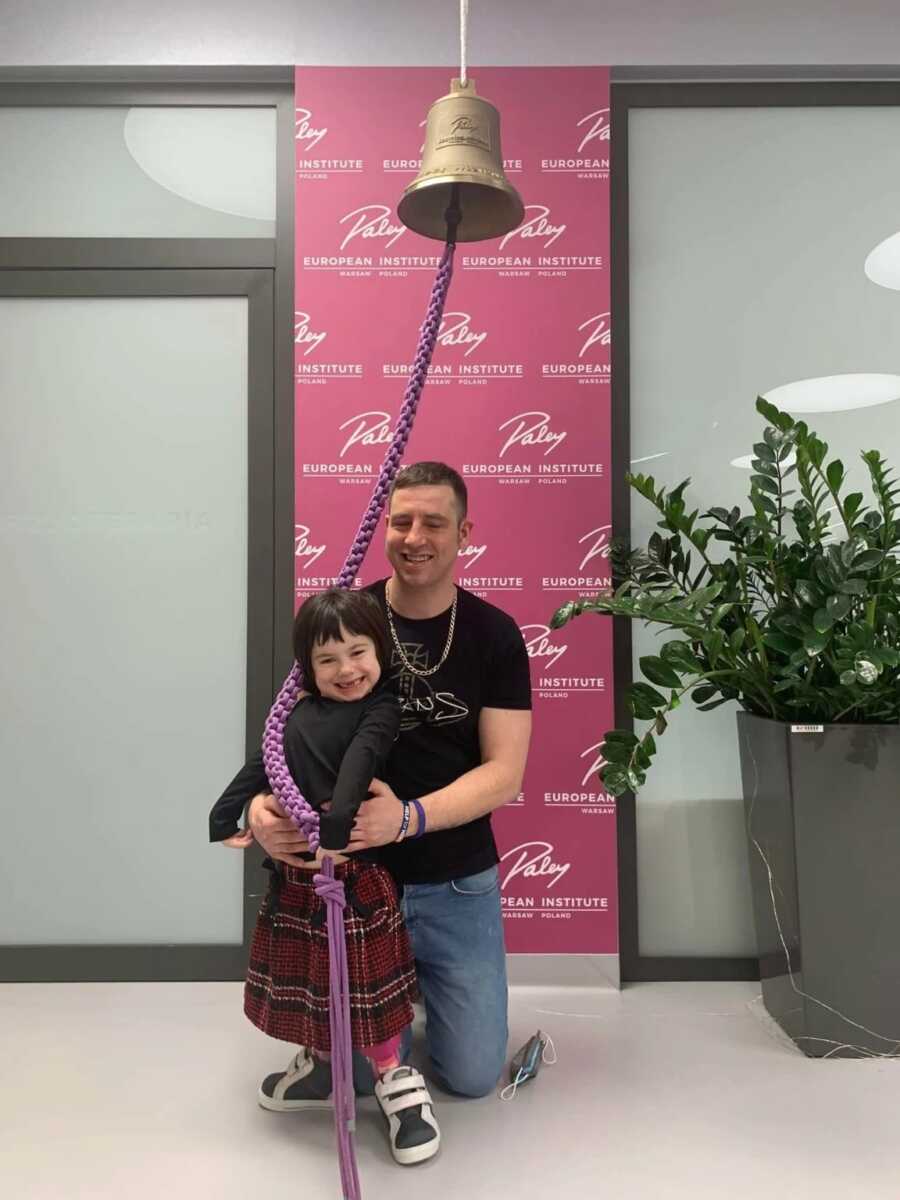 This story originally appeared on InspireMore. Submit your own story  to Love What Matters here, and be sure to subscribe to our free email newsletter for our best stories, and YouTube for our best videos.
Read more stories here:
'My children are back home safe.': 4 children rescued from kidnapper after caught running red light
Heroic Dogs Team Up To Save 71-Year-Old Dad Who Collapsed Mid-Hike
'As the hungry boys shrank in view of this 6'5″ giant, the words issued made my day. 'Y'all want a slushie? Come on up here, let's get you something.': Stranger shares act of kindness in Taco Bell
'Step Up For Your Neighbors.': Kind Teen, Kroger Employee Helps Elderly Man Who Can't Afford All His Groceries
Help us show kindness is everywhere. SHARE this story on Facebook with family and friends.