"I woke up on Christmas morning in 2018 excited, over the moon, jubilant, and uncontrollably happy. After wishing, waiting, and hoping for many years, not only was I finally pregnant but I was pregnant with twins.
But as the day progressed, I found myself feeling less happy and more worried and panicked as it suddenly hit me. My twins wouldn't have the magical Christmases I had in my childhood in Trinidad.
To save you from having to Google, Trinidad is a small island in the Caribbean, the last in the archipelago. Picture the kind of tropical island paradise you would see in the movies – that's where I grew up. I lived there until the age of 24 when I immigrated to the United Kingdom and settled in London.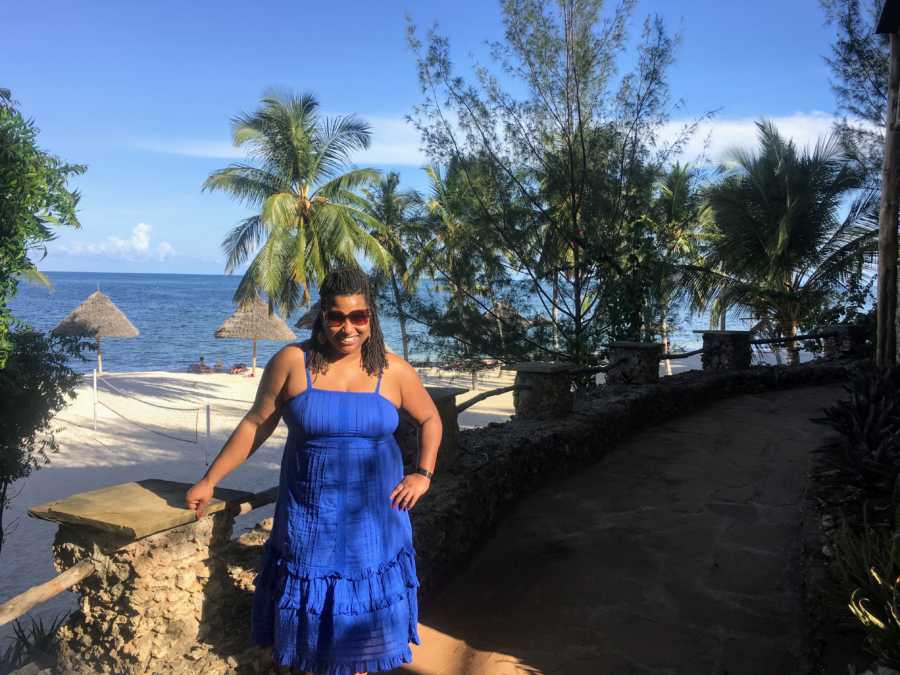 I had an idyllic childhood. While I am one of only two children born to my father and mother, I am a part of a very large extended family. For perspective, my dad is one of six siblings and my mom is one of eight siblings, so I have many aunts, uncles, and best of all cousins. We are a close-knit family and a family that loves togetherness and celebration. Christmas was our biggest celebration of all.
I remember how much I looked forward to Christmas Day as a child and how I'd be practically vibrating with excitement by the time the day arrived. Celebrations would start at home with my mom, dad, and sister.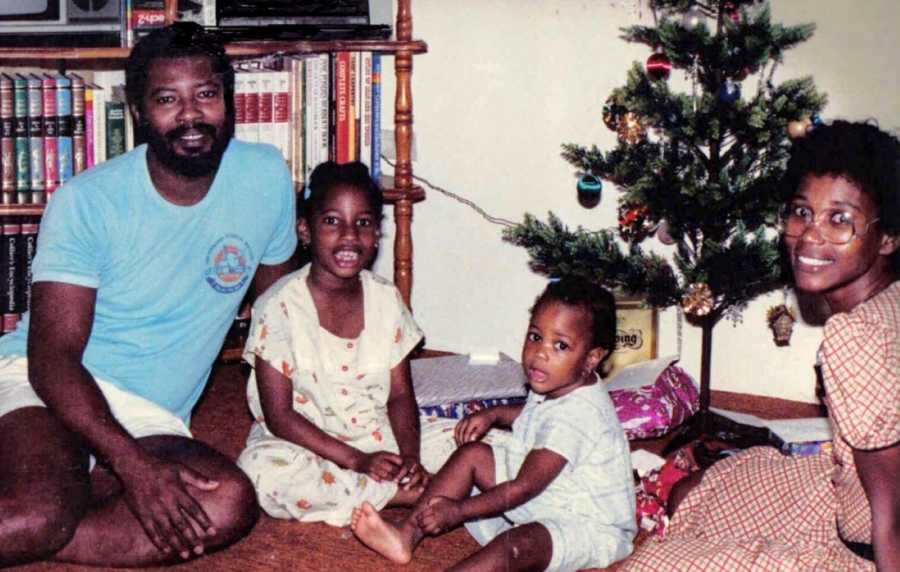 But the main Christmas Day celebrations were at the home of my paternal grandparents, and Boxing Day celebrations were with my maternal grandparents. There were easily 40 to 50 people at each celebration. To this day, when I think of Christmas I think of noise – talking, laughter, singing, and music. I also think of warmth, love, hugs, and food.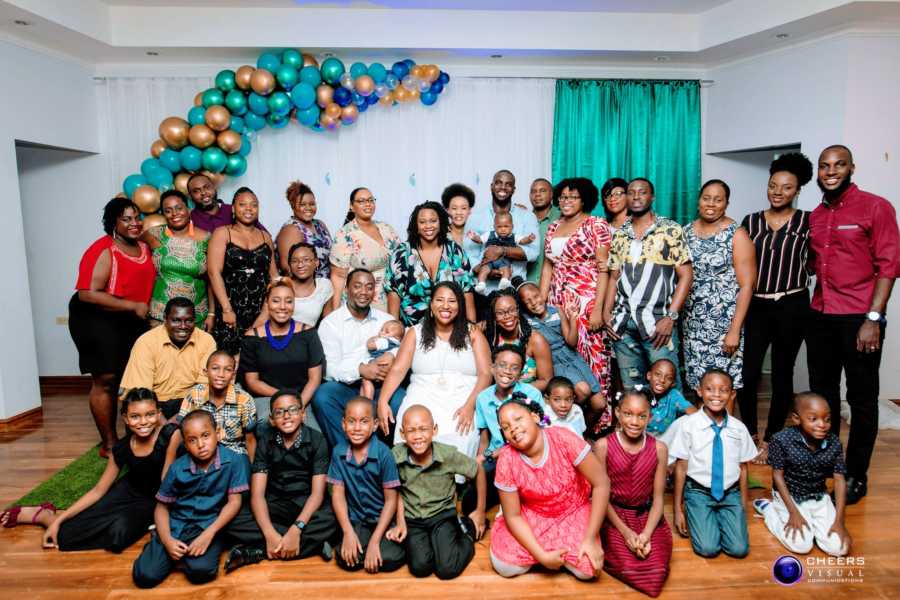 The tables at each Christmas celebration would be heaving with food. I looked forward to that meal all year. There were so many of us we couldn't all fit around the table to sit and eat, plus if we used the table for eating, where would we have put all the food? As a result, the meals were buffet style. I remember looking down the length of the table with my plate in hand and not knowing where to begin, wanting a little of everything, but knowing even a little of everything would be more than my plate could hold.
The best part was dessert. There was always ice cream and of course black fruitcake, which my grandmother made herself every year. I would be saving room for my grandmother's Christmas cookies. She made 2 types, old-fashioned sugar cookies and ones with jam in the middle. If I close my eyes really tightly, I can smell them and even taste them. That's how ingrained they are in my memory.
Actually, maybe dessert wasn't the best part. With a family that large there were many, many presents, so many they couldn't all fit under the tree. There was what looked like a mountain of presents at the side of the tree and after the big meal, my grandparents would start calling names and doing the big distribution. The gifts weren't expensive or over the top, but they were exciting, and always seemed to be just what I wanted because they were given with love from people who knew me very well.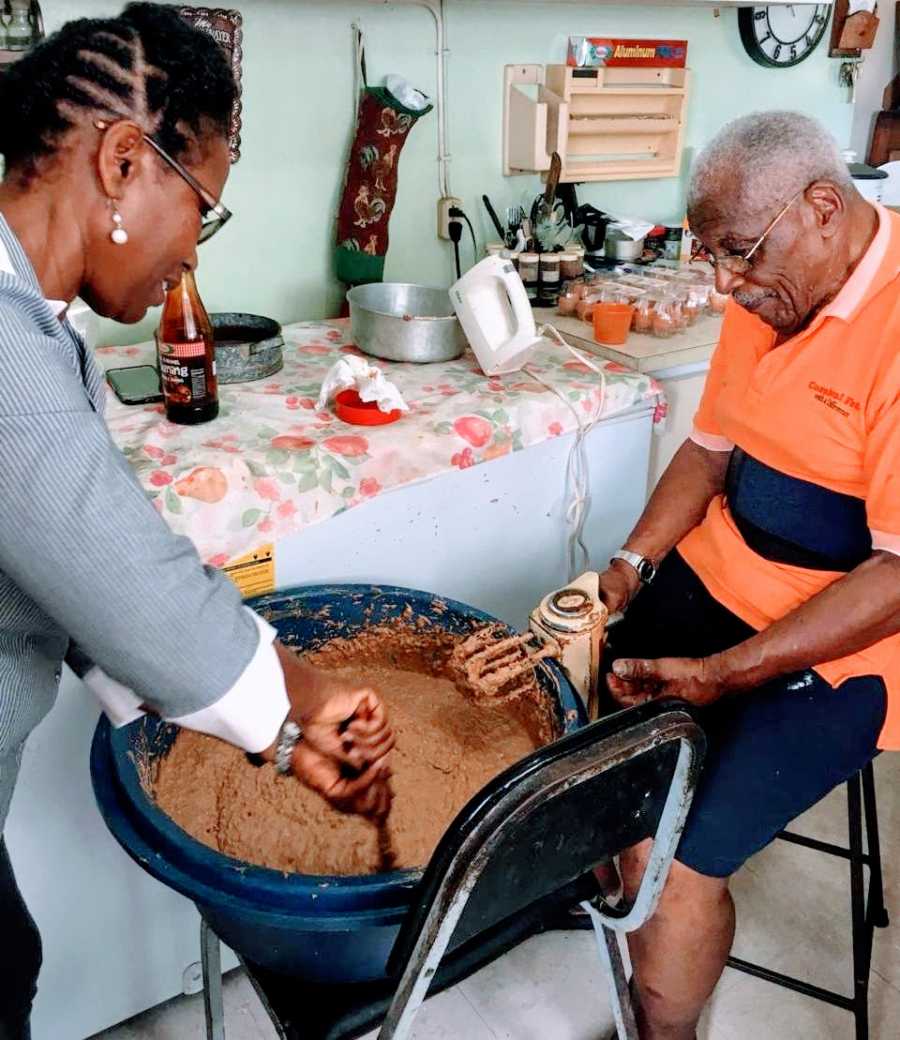 Boxing Day was like a second Christmas Day. The faces and the menu may have been different, but the love was the same. At my maternal grandparents' home, there was usually also live music in the evening. Everyone joined in the singing accompanied by my Great Uncle on the Cuatro and one of my many cousins on the guitar.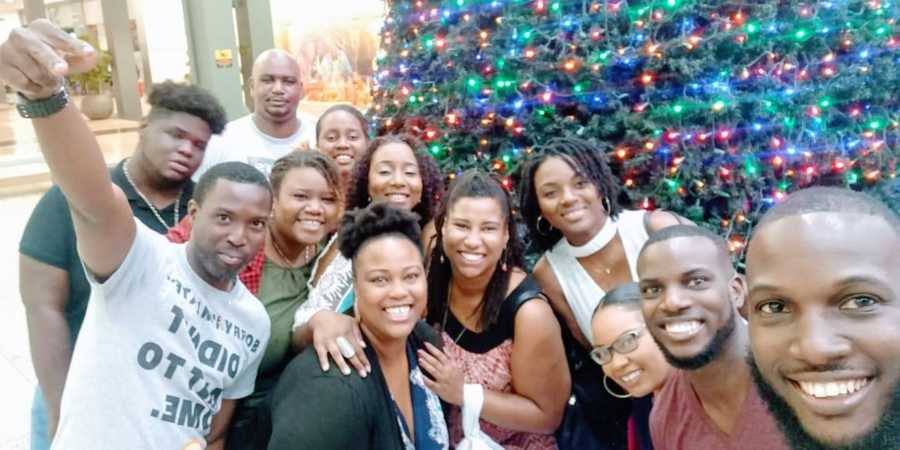 When I decided to emigrate from Trinidad to the United Kingdom, I was determined to go home for Christmas every single year. I couldn't bear the thought of a Christmas not surrounded by my family. I did, faithfully, until one year when my then-fiancé and I decided to have a romantic Christmas alone together in London.
It was a great idea in theory and we did everything we could to make the day festive. But what I remember most about that first Christmas is how quiet it was. I felt every single one of the 4,366 miles between Trinidad and the UK. Since the first time, I've had a few more Christmases in London for a myriad of reasons. Over time, I have found the magic in Christmas here in the UK by learning to love the things that are different. Things like the starkness of trees with no leaves, and how it gets dark earlier and earlier to signal Christmas approaching and the friends I have made here who have now become my family.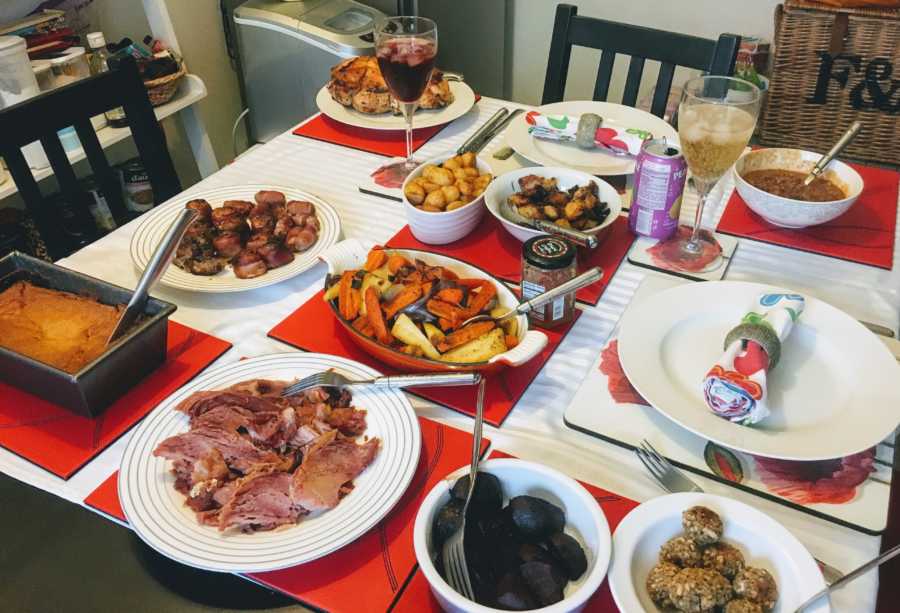 Among them are my goddaughters, Amy and Ruby, who are sisters. From the moment they could talk, they've both been keeping me on my toes. They are as bright as bulbs and always challenging their poor Aunty Dana with deeply philosophical questions.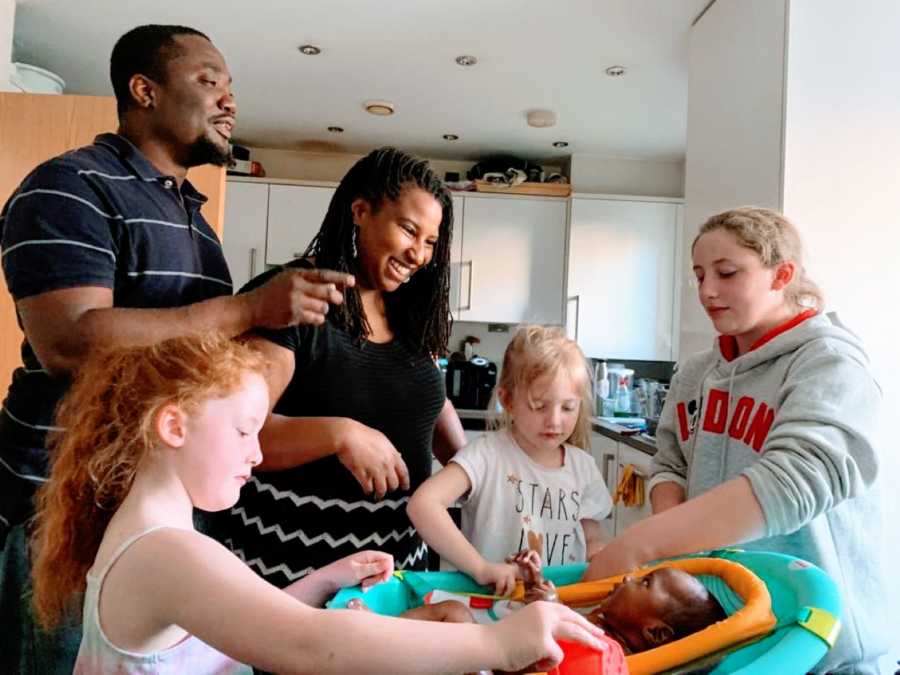 For example, one day out of nowhere when I was pregnant Ruby asked, 'Aunty Dana, will your babies be white because they are born in the UK?' You'll be pleased I managed to keep a straight face while explaining to her babies take after their parents, so our babies would be brown. But my husband and her mother, who both overheard, were infinitely less successful in smothering their giggles.
Similarly, on Christmas Day in 2018, Amy asked, 'Aunty Dana, are all angels white, or can there be brown angels, too?' She probably had angels on the brain as she had just been an angel in her school's Nativity play that year.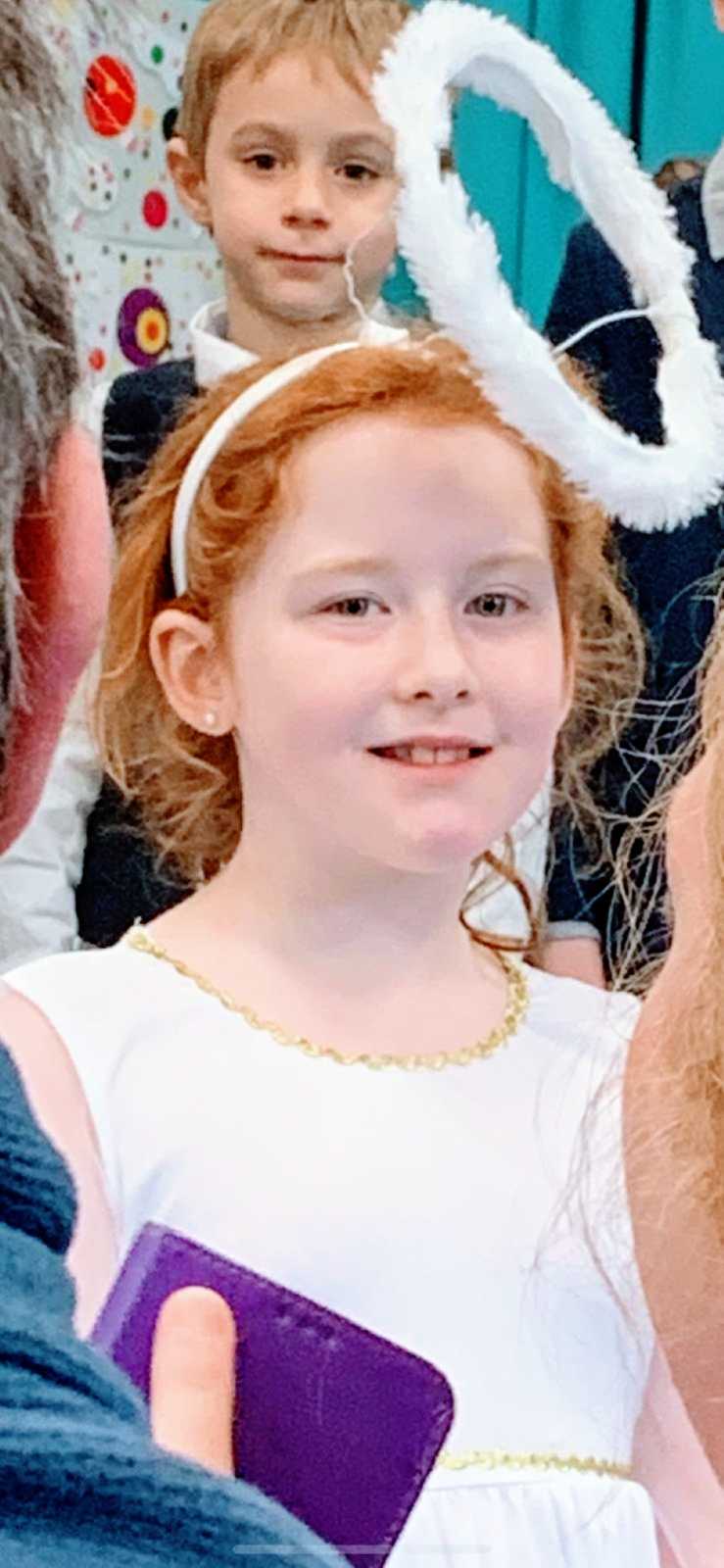 I answered quickly and with confidence, 'Of course Amy, angels can be all different colors. All the shades!' Honestly, I was relieved because it was one of her easier questions. But even after I answered, the question stayed with me. I kept playing it over and over in my head and I realized she was asking because she probably had never seen an angel that wasn't white. I was especially embarrassed and ashamed because she hadn't even seen one in my home. All of the angels I had on display in my home were white.
Maybe it was the pregnancy hormones, but the realization made me panic. I never had to wonder if there were brown angels because I grew up in a country where people of color were in the majority. I played an angel myself several times. It never occurred to me that wasn't the case for everyone. It suddenly struck me – I was about to give birth and raise two kids in a country different from the one I grew up in, where they weren't in the majority and where they wouldn't be surrounded by family and people from the same background as them.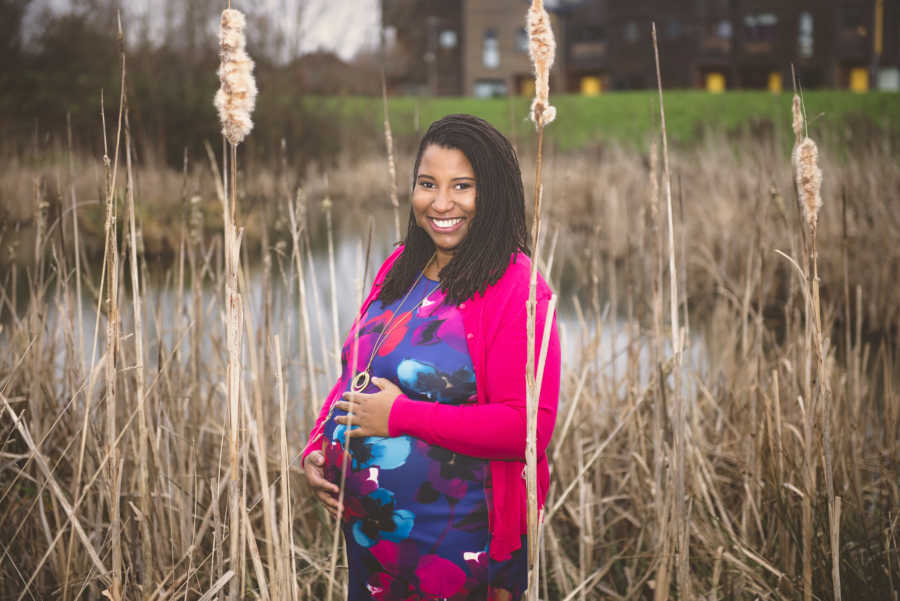 It's a 10-hour flight to Trinidad, and while I did plan on taking the twins home regularly, I didn't plan on taking them home for Christmas every year after they were born. I was suddenly consumed with how I would maintain the traditions and how I would bring the magic and warmth of my childhood Christmases to the cold of London, especially in the years where it was just our small family celebrating. I worried about how I would be able to pass down my family and cultural traditions to them. I wondered how I could make sure they saw themselves in the Christmas festivities. I thought deeply about what I could do to make sure it wasn't them asking me years from now if angels could be brown.
I decided two things by the end of the night. The first was I was going to make sure my Christmas decorations were more representative of who I was and my culture. I was telling one of my cousins at home about how I felt and the next thing I knew I had my first piece of the puzzle – a beautiful black angel. I've been collecting other ornaments since. We haven't had a full Christmas tree since the twins have been born because we've been worried about them pulling the tree down on themselves. But look out, 2021!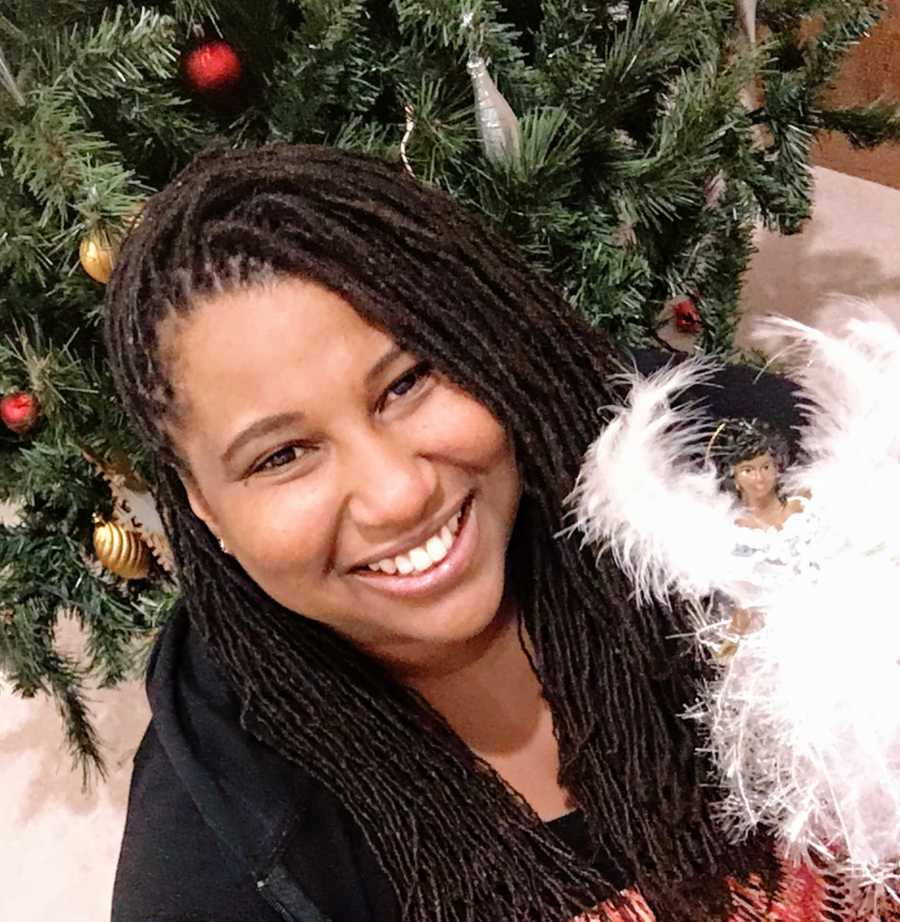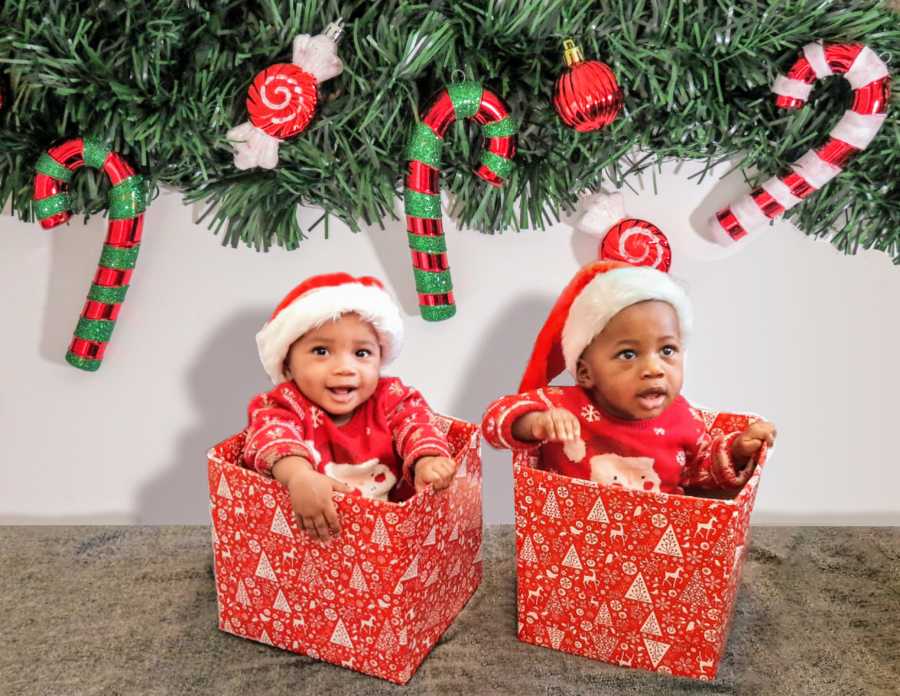 The second thing I decided was I was going to write down all of my childhood Christmas traditions so my boys could reference them and perhaps share them with their own families. I just wanted to paint a picture of my childhood and my celebrations. It started off as something just for me and my family, but the things I wrote down became my first book. It's called Trini Christmas Alphabet and tells the tale of twin boys experiencing and learning about Trinidadian Christmas customs. Every letter of the alphabet pairs with a special cultural tradition and captures the magic of Christmas.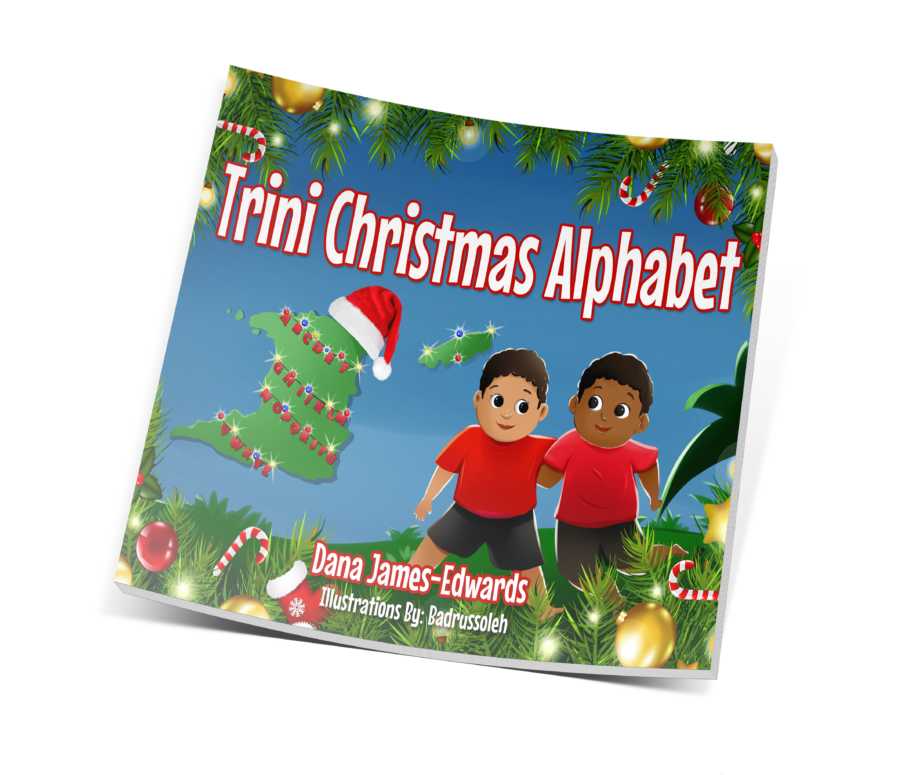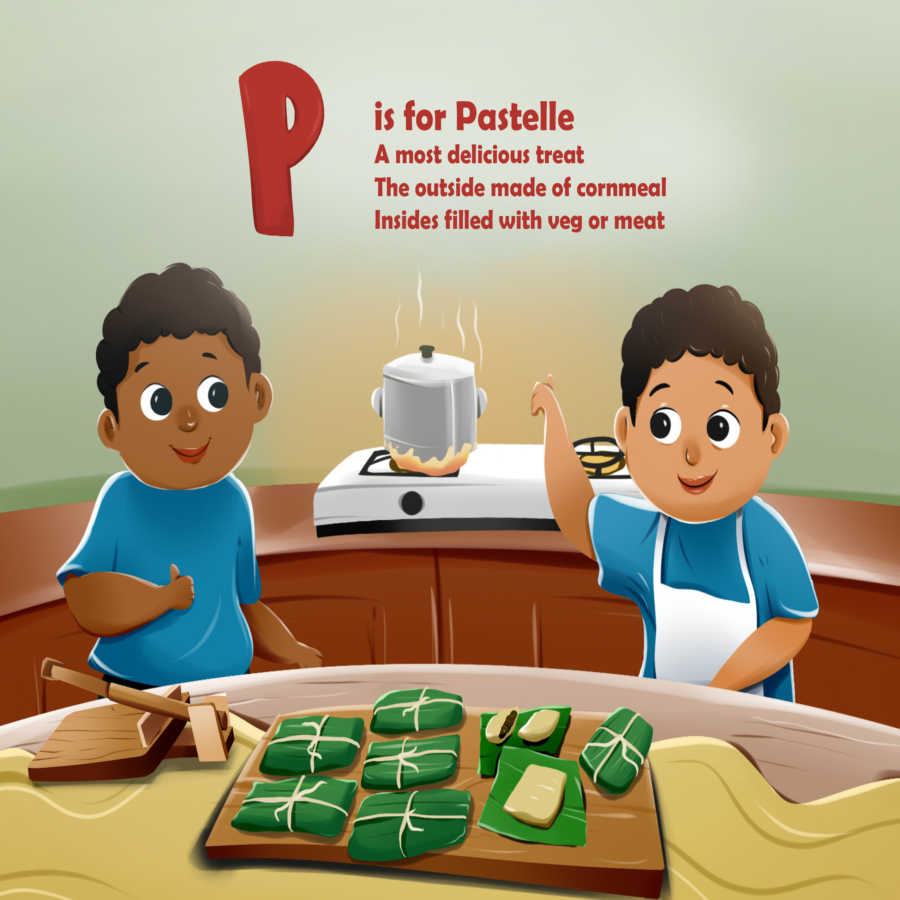 It's a start. But I'm only one household. Think of all the angels you've seen this year depicted in movies, on TV, or described or illustrated in books. What percentage of them have been representative of people of color? How amazing would it be if we started to correct the disparity a little, starting in our own homes?
Our children need to see and experience differences so they embrace them as part of the fabric of what makes everyone unique. What we choose to show and to put on our shelves sends a direct message of who belongs and what matters. I'd like to invite everyone reading this to include at least one ornament in their Christmas décor that reflects the diversity of the wider world around us. It's for the next generation of course, but also as a reminder for ourselves. It might be too late for this Christmas, but surely for the next. After all, angels come in all colors and I think it's time we all let the world know."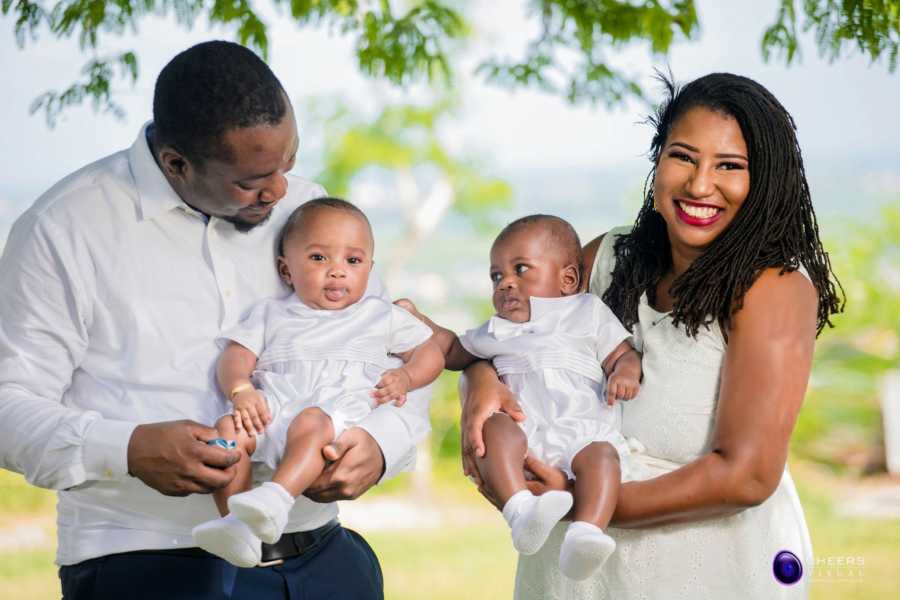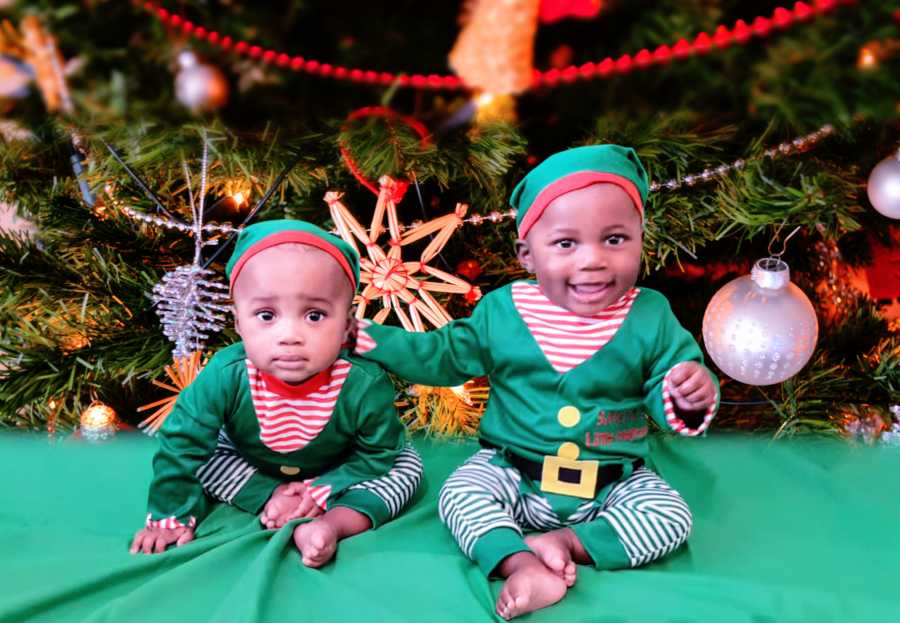 This story was submitted to Love What Matters by Dana James-Edwards of London, United Kingdom. You can follow her journey on Instagram, Twitter, and her website.  Submit your own story here, and be sure to subscribe to our free email newsletter for our best stories, and YouTube  for our best videos.
Read more stories like this:
'Let go of the expectations. Enjoy the lights, do away with the to-do lists, breathe, and hold on to the people you love.': Woman reminds us to cherish time with loved ones this Christmas
'There I stood, bawling in a Christmas aisle at Hobby Lobby. 2020 has brought us nothing but hurt and I'm ready for my favorite time of year.' Woman says 'once we choose hope, anything is possible'
'My son recently asked, 'What did you get for Christmas as a kid?' So I told him. 'I honestly don't remember.': Mom shares sweet Christmas reminder, 'Only the memories last a lifetime'
'I put my Christmas tree up early this year. F─k it. Let's face it, this year has been hard. Like, really hard.': Woman urges 'do what makes YOU feel good'
SHARE this story on Facebook to help celebrate unique and beautiful differences!