"'She's my friend.'
Overhearing those three simple words in the grocery store made my mama heart skip a beat.
Parents like me worry their children who do things differently, who don't fit the mold, will have trouble making friends.
I worry kids at school will be mean to my daughter, that they will make fun of her unusual movements and vocalizations.
I worry they will ignore her or maybe even be afraid of her.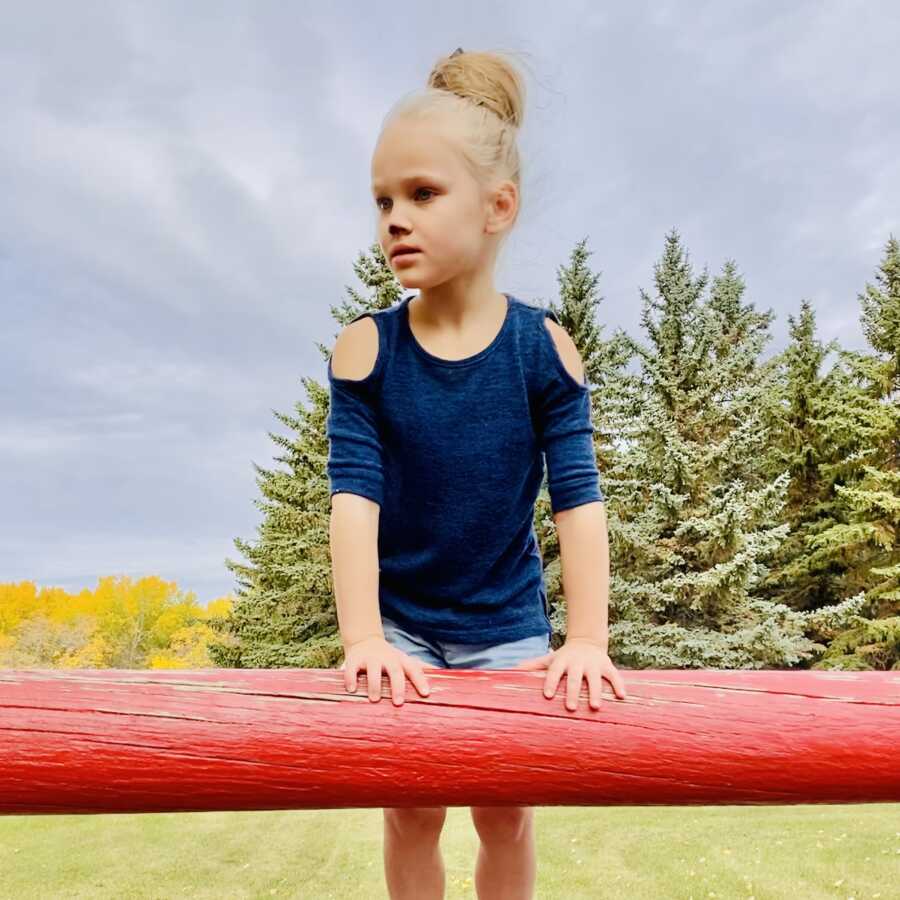 Evie is autistic. She experiences the world differently than most five-year-old's.
Evie loves to dance.
She loves music.
She loves counting and climbing and swinging.
She loves boats and bikes and watching the way water moves.
She loves memorizing Spanish words and squeezing into tight spaces and stroller rides on summer evenings.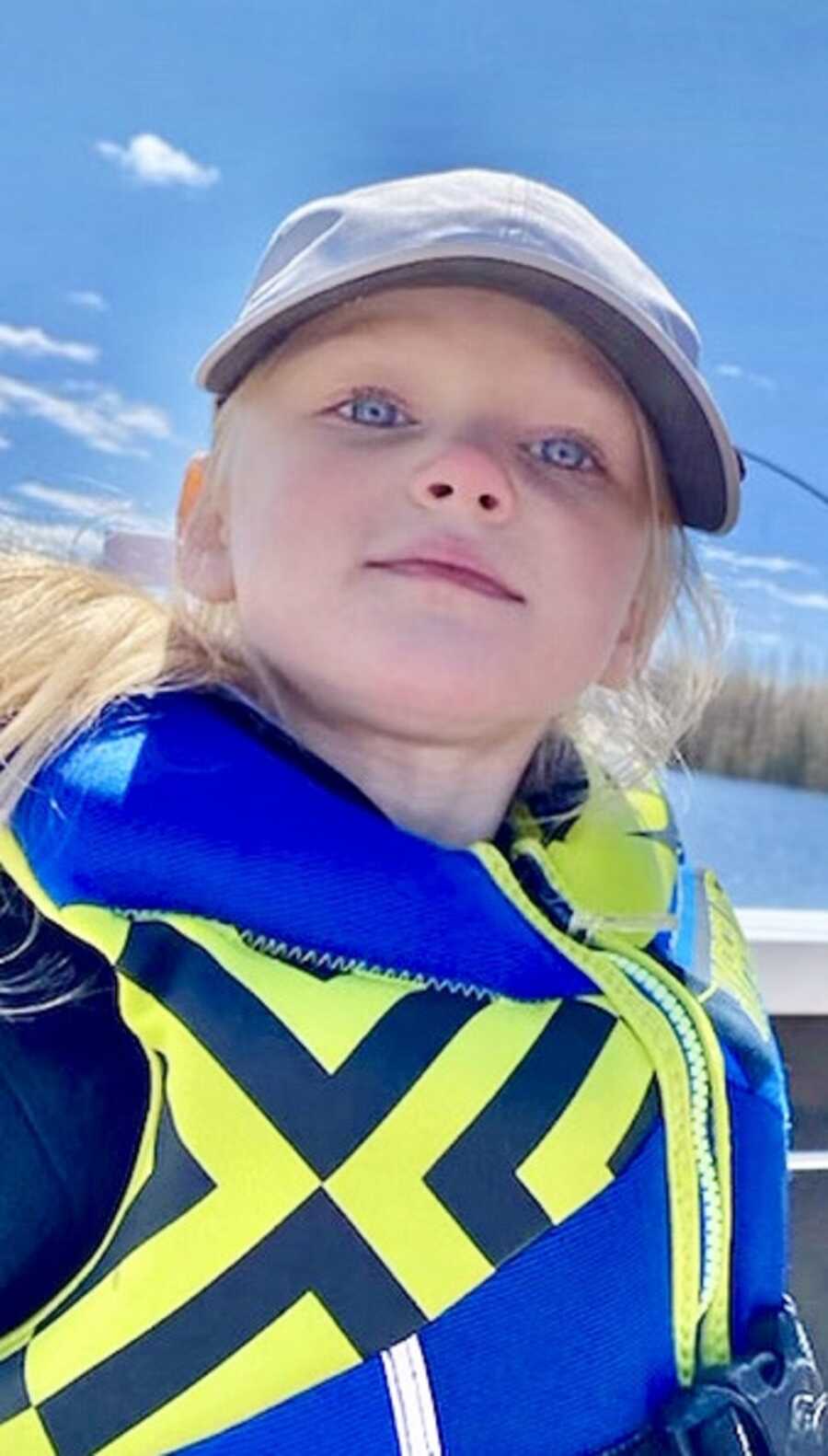 And Evie loves kids.
But someone who doesn't know her like I do might not be able to tell, because she doesn't interact or communicate with kids in the usual way.
It might look like she doesn't notice them or she's ignoring them.
It might seem like she would rather be left alone because she struggles to share toys and doesn't join in on games.
But she loves kids. She adores people in general.
She's social by nature — driven in her own unique way to observe her peers, to figure them out, to find a way to be part of the hustle and bustle of kids playing — despite not being able to talk to them.
When a little girl walked by us at the local grocery store, I noticed her right away because she looked about Evie's age.
I wondered if she was in her class at school.
The girl was peppering her mom with chatter and I tried not to eavesdrop, but hearing kids Evie's age converse fascinates me.
I have never had a 'normal' conversation with my daughter, and I wondered if the unspoken thoughts floating in Evie's mind would be similar to this little girl's.
Suddenly, she spotted us in the lineup, and to my surprise, her face lit up like a Christmas tree.
'Hi Evie! Hi!' She called out and waved enthusiastically.
Her smile didn't waver a bit, even though Evie didn't outwardly return her sentiment.
She scurried off after her mom, her sweet voice trailing behind her.
'That's Evie! She's my friend.'
I practically floated out of the store, despite the weight of the groceries in my arms.
Evie giggled to herself and skipped down the sidewalk, brimming with belated excitement.
She might not be a big talker, but don't let that fool you; she is always listening.
She hears everything.
And she wants what all kids want: to be seen, to be included, to have a friend.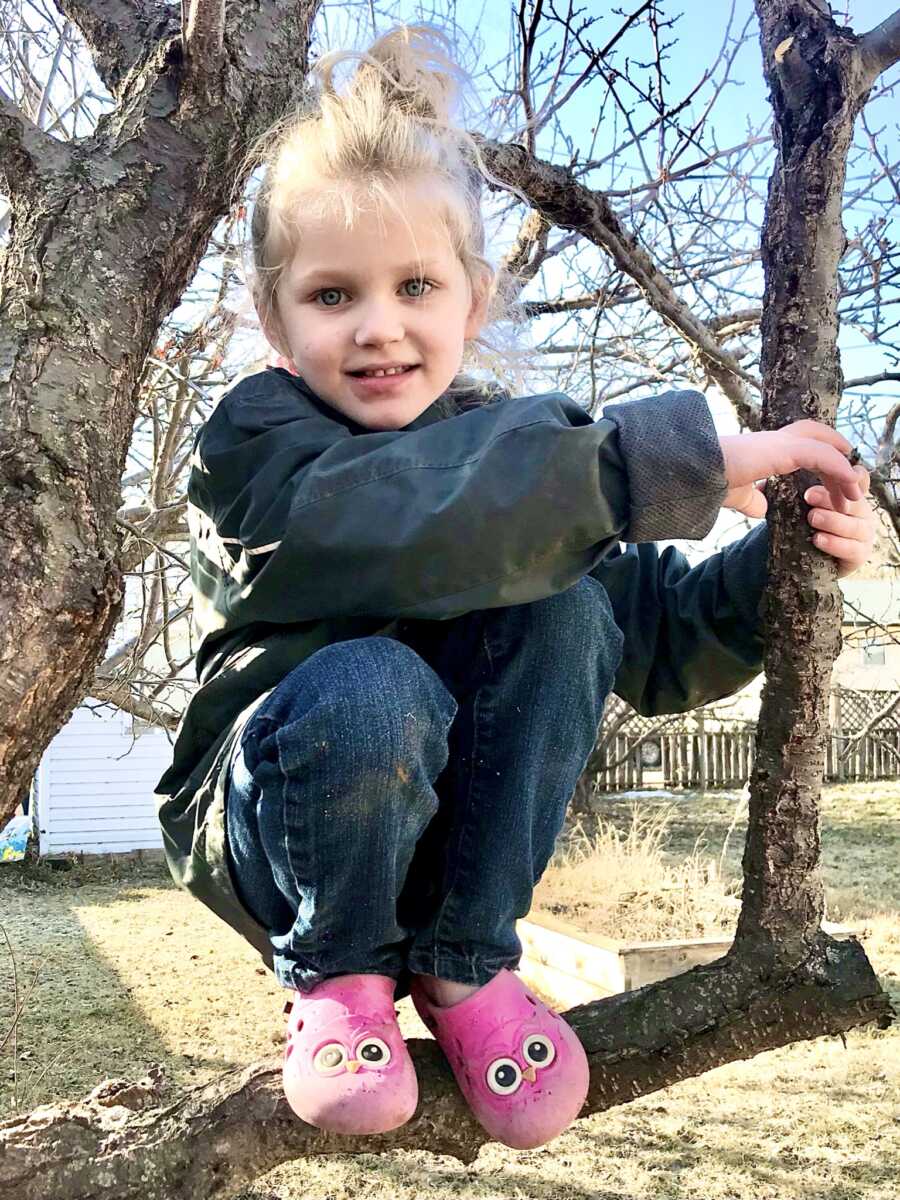 Three simple words that meant everything.
Two small feet skipping with joy after hearing them.
One mama's heart letting go of worry, making space for the notion her daughter is not feared and ignored.
She is seen. She is included.
This story was submitted to Love What Matters  by Jillian Kakoske. You can follow Jillian and Evie's journey on Instagram and Facebook. Submit your own story  here, and be sure to  subscribe to our free email newsletter for our best stories, and  YouTube for our best videos.
Read more stories like this:
'Cooper, it's mom's birthday today!' My son looked back down. It stung. Then he pointed to his iPad.': Autism mom in tears after son nonverbally wishes her happy birthday
'I mean it, kid! Give me my shoes! I'm not playing!': Mom to son with autism urges 'teach your kids about children like mine'
'The kid our school labeled 'severely intellectually disabled' just got an A in every class.': Teen with nonverbal autism thrives after leaving exclusive public school
'My son came to me very upset and said, 'I do not have a single friend.': Special needs mom details unseen struggles of parenting a child with autism
SHARE this story on Facebook to remind others compassion is contagious.