"My husband is a pretty laid-back guy, so when I told him I wanted to take a 'first day of school' photo of him this year, he didn't ask too many questions and said 'okay'. Little did he know, I was preparing a special sign for him as well. When it came time for the picture he wasn't super excited (as you can see) but he did it for me anyway (now that's love!).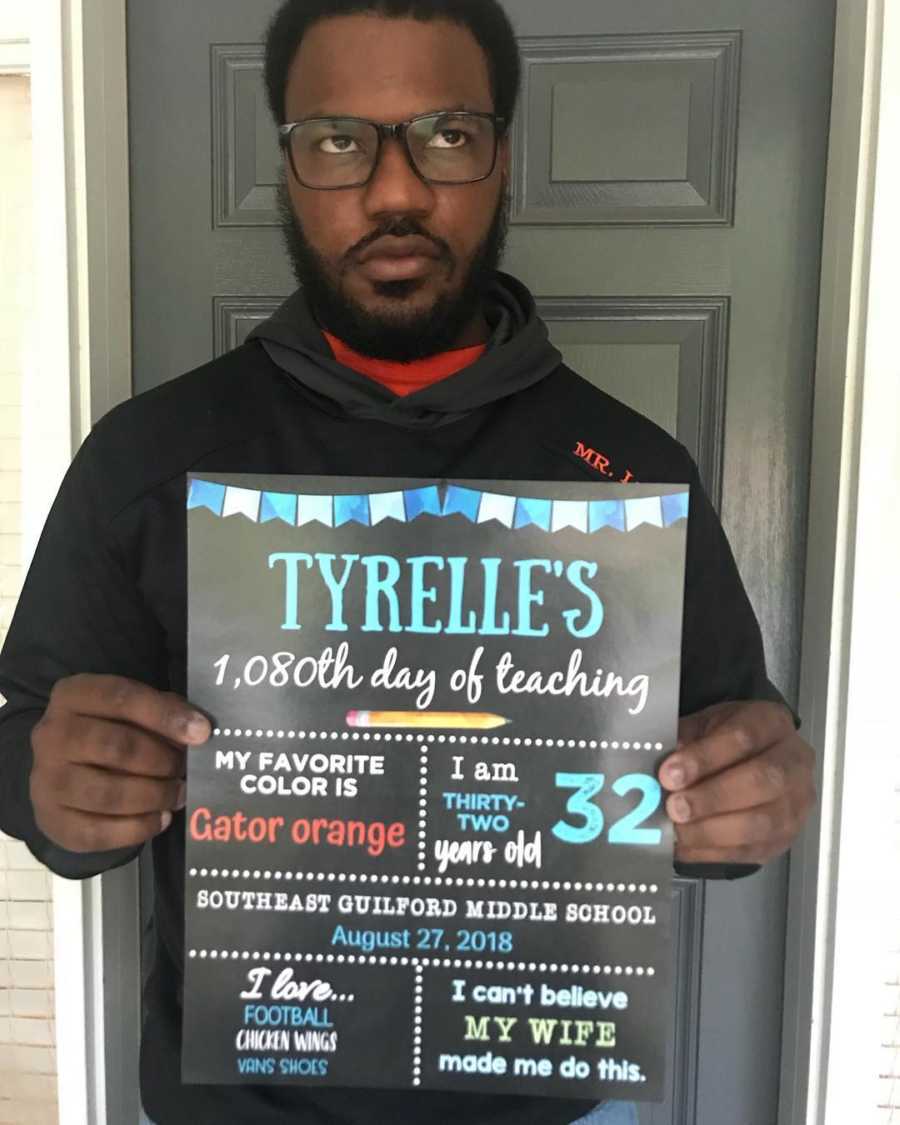 As an 8th grade teacher, he is always looking for ways to relate to his students and I thought this would be a fun way to do that – and I knew it had worked when his students came to class saying, 'My mom saw you on Facebook – that was funny!'. Side note: He also wears a different pair of Vans every day and his students can't wait to get to class each day to see which pair he has on (you'll notice these shoes are one of his favorite things).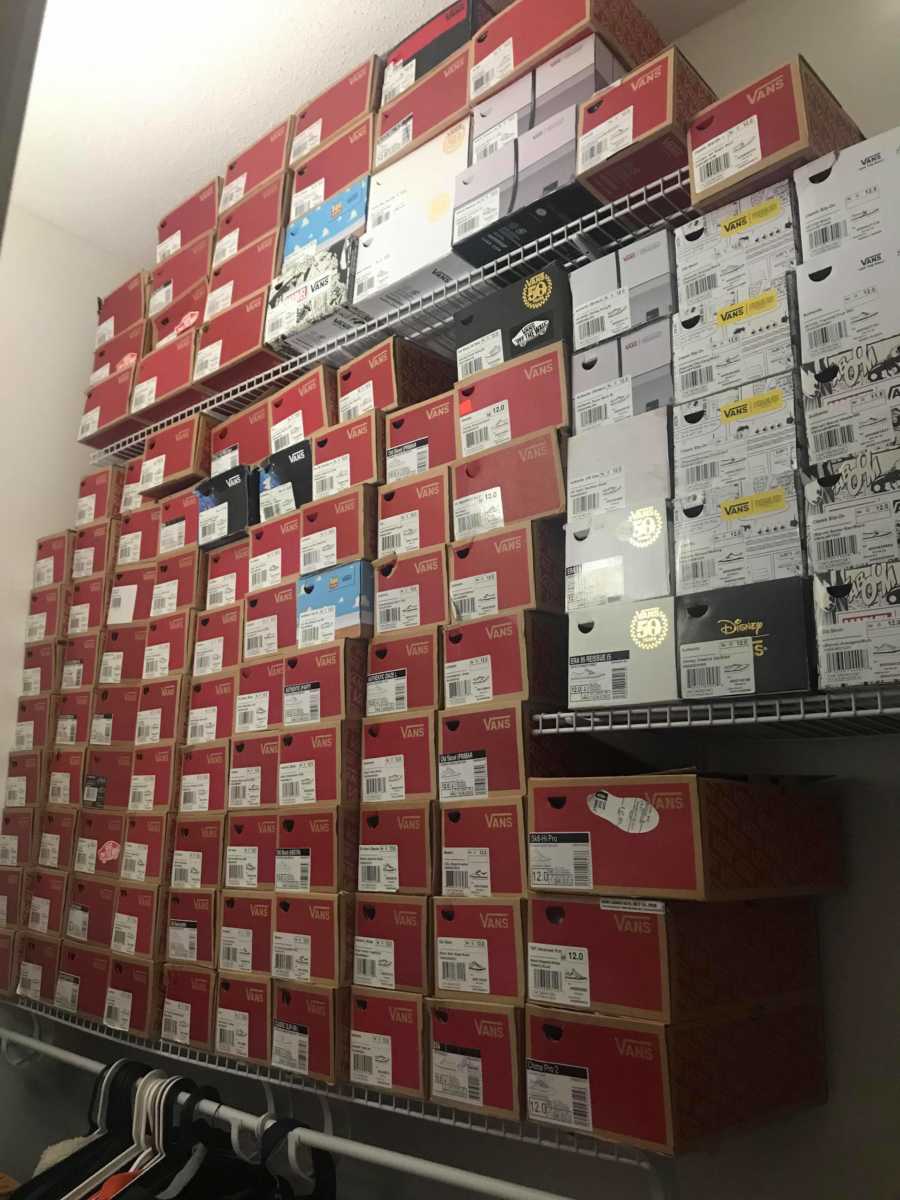 When I posted the photo on Facebook, we had no idea how many people would like and share it! In fact, I sent it to my sister first and asked her if she thought it was as funny as I did or if it was a cheesy idea. She thought it was hilarious, so I went ahead and posted it.
I have really enjoyed calling my husband and saying, 'guess how many shares you have now!' and it shocks him every time when I tell him. The post just hit 34k shares and we can't believe it!
Too often teachers don't get the recognition they deserve and I'm so glad that so many teachers have enjoyed the picture and shared it with their colleagues. We have gotten messages from teachers as far as Bangladesh!
In a few years our daughter will be going to school so I have a little time to plan for their 'first day of school' picture together! The one thing we hope people realize from this post – enjoy life! We see so many negative things every day, so focus on the positive"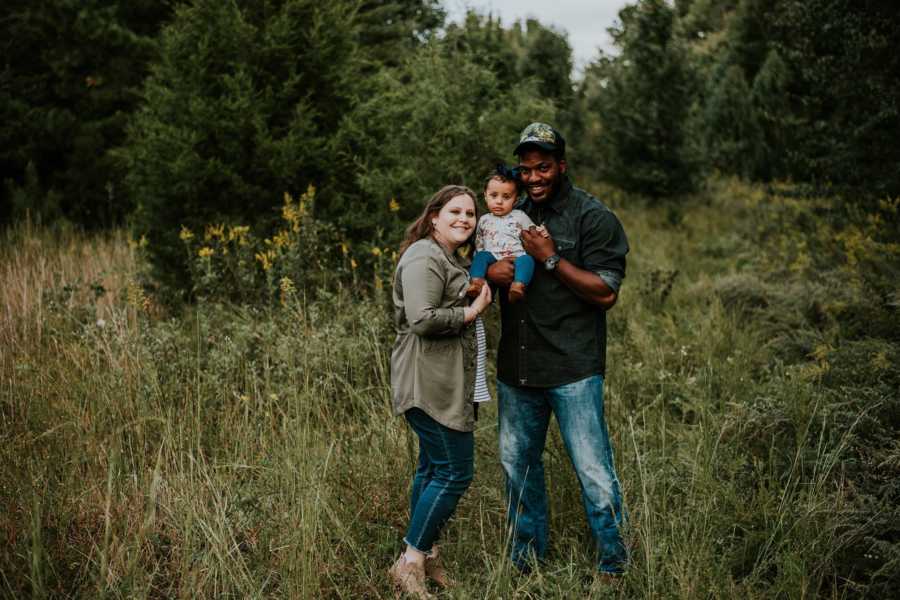 This story was submitted to Love What Matters by Jennifer Lee of North Carolina. Submit your own story here, and subscribe to our best stories in our free newsletter here.
SHARE this beautiful story on Facebook to encourage others to cherish every moment and love what matters most.