"'But, I wasted food.'
She sobbed, as she knelt down to pick up the mess.
Sweet souls, this.
This is our reality right now.
This is our heartbreaking, across-the-globe, reality.
This isn't the first time we've had a major spill in the house.
Especially Cheerios.
But, this was the first time it hit so hard.
We just lost at least four kid-sized bowls of cereal.
In a time of unprecedented uncertainty.
Yes, I salvaged what I could. But, this sweet girl who started scooping up before I could catch her, also has a cold. So, I had to pull out the shop-vac, and I swept up the rest.
All while she cried.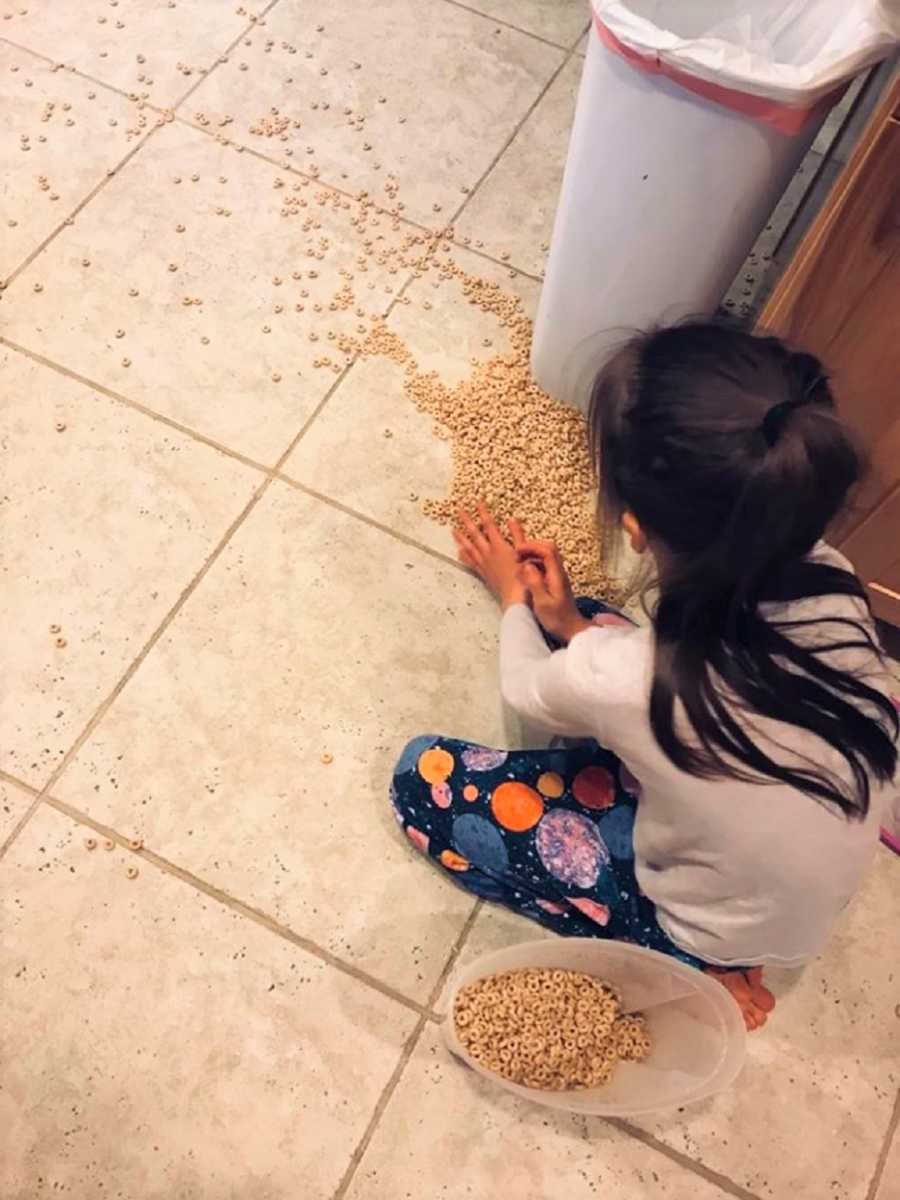 I took this photo for two reasons.
Not just because my camera was right there on the counter.
But because this is our reality right now, sweet souls.
And we know it shouldn't be.
Our children should not have to worry about rationing food.
Our children should never know they need to worry about food.
Our children should not be living in this type of grown-up fear.
Our children shouldn't have so many tears.
Tears about missing their teachers.
Tears about missing their friends.
Tears about being cooped up.
Tears about not being able to see extended family.
Tears about just plain-and-simply living under a heavy blanket of uncertainty.
There was no other response to give her but a huge hug and letting her know she didn't do anything wrong, whatsoever. I know those tears were more than just spilled Cheerios. They were missed classmates. An abrupt pause to her school year. Not being able to see her grandparents. Worrying about some very grown-up stuff. Overhearing news stories not quite meant for her innocent ears.
All things that should never bring her sadness.
But here we sit.
In the thick of an uneasiness we never imagined finding ourselves.
Sweet souls, it's more important than ever to offer these precious babes a huge heap of grace. Grace for mistakes. Grace for acting out. Grace for not knowing how to quite navigate some very big emotions.
Right now, they need our love.
They need our patience.
Our warm embrace.
And our reassurance.
Even in those moments that overwhelm us the most.
And as tough as it can be in the heat of the moment, it's more important than ever, to take a deep breath and inhale their worlds. Even just briefly. Remembering they are carrying a heavier load than they were ever intended to carry. Our first thought should include their feelings too.
Because even though it may make our shoulders a little more burdened, it's our job to carry their extra loads."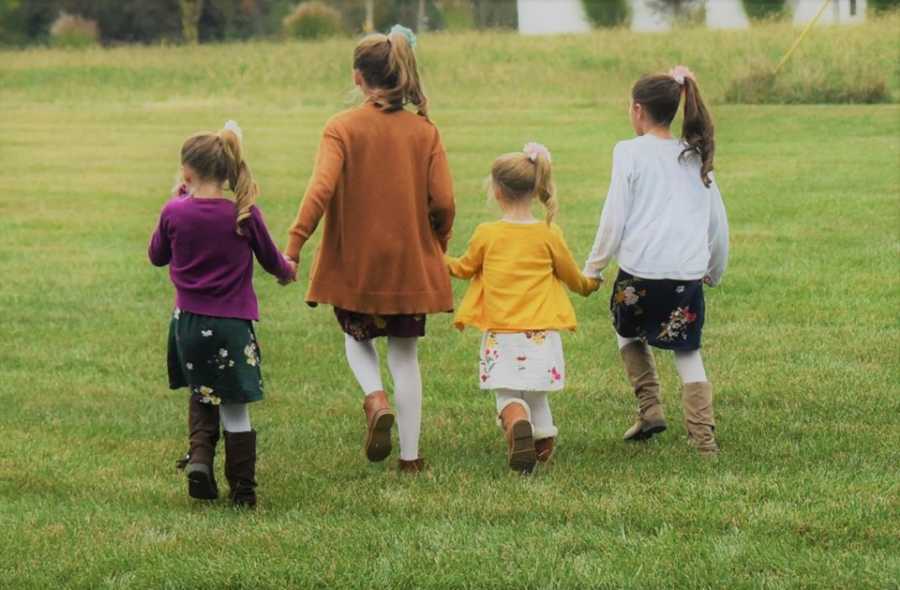 This story was submitted to Love What Matters by Simply Complex Mom. Submit your own story here and be sure to subscribe to our free email newsletter for our best stories.
Read more stories like this:
'This is not the time to let it become the Wild West at your house. Your kids need to feel safe.': Mom explains how to prepare for extended school closings, 'This will be hard, but we can do it'
'I haven't done any homeschooling. Today, we will do nothing. We won't go anywhere, and I'll let them watch TV while eating kraft dinner.': Mom assures 'it's okay to feel like you're going crazy'
'Both our kids suddenly had a very high temperature. Then the dry cough started and in that second, I knew what we were dealing with.': Siblings test positive for coronavirus, 'Please don't take this lightly'
Do you know someone who could benefit from reading this? SHARE this story on Facebook with family and friends.