"'I'm wondering if someone in your family would be able to take my child; also, I'm pregnant again.' These were my Dad's words as he translated a message he had received from Aya (name has been changed). My parents met Aya and her family when they lived in Japan for three years, they were missionaries for our church.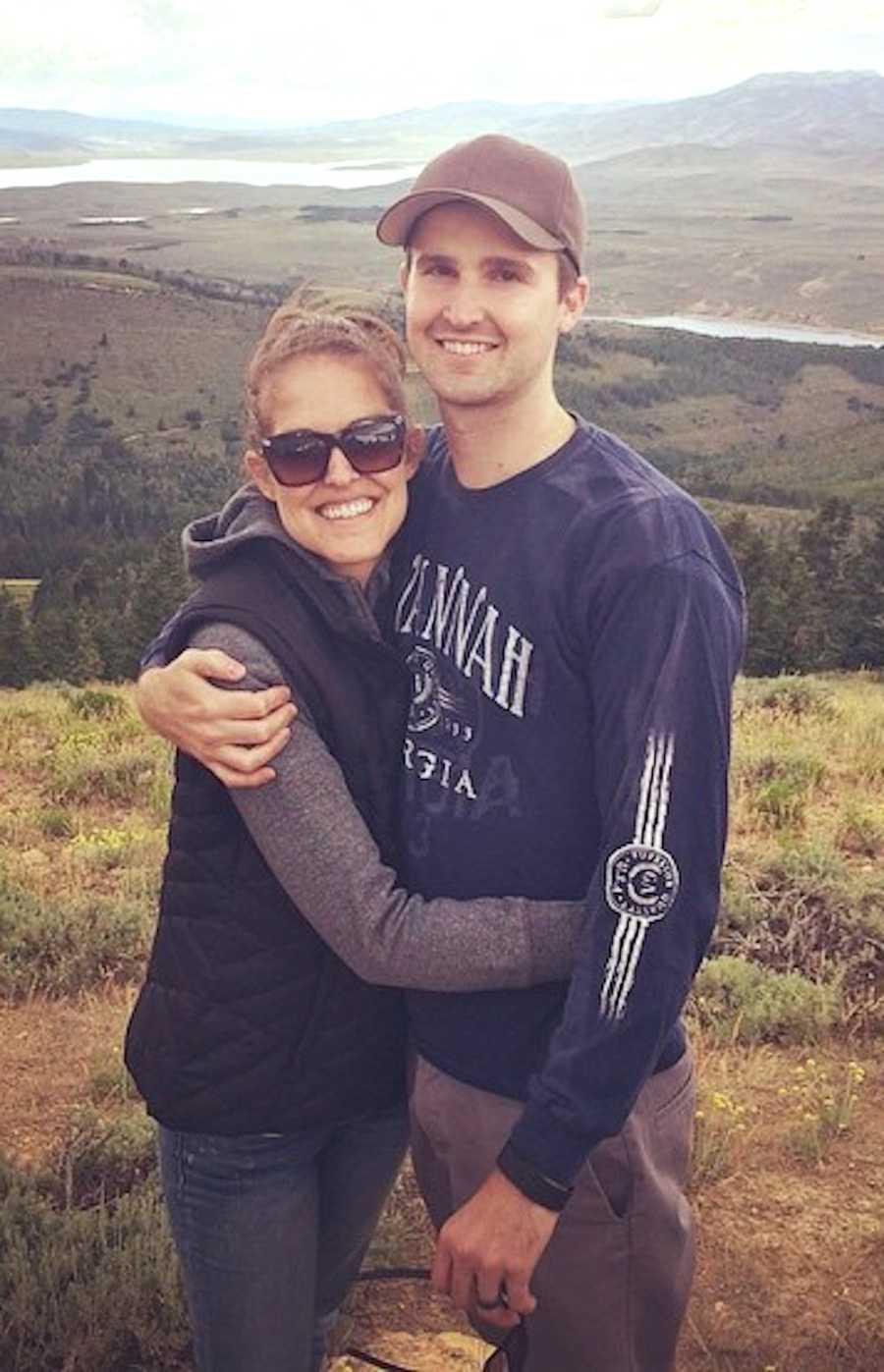 A year earlier, at the age of sixteen, Aya found out she was pregnant. She thought about abortion, adoption, parenting, and probably a lot of other things. When my parents had told us of her situation, before Aya's first child was born, we had expressed interest in adoption. In the end, she had decided to parent. 
As a result, Aya's message came as a shock to us a year later. The baby we had been willing to make our own was almost one year old, and another on the way?! My heart bubbled with nervousness, concern, and hope. I was still in my master's program and wouldn't graduate for the next six months. Our savings account was congruent with our life as students; could we even financially make this work? There was talk of splitting up the one-year-old and the newborn, having one of my siblings take one while my husband Brayden and I took the other. Ultimately, the conclusion was we needed to keep them together. 
We needed help, divine intervention, and so we turned to prayer. We wanted to make sure that what we hoped could be a reality for our family was also what Heavenly Parents wanted for us. Typically, for me, revelation from God comes in a very slow and steady way, like a sunrise. But as my husband and I knelt in prayer, to see if this was something we should pursue, it was like a light was flipped on, and it was bright! We knew, with complete confidence, this was our path. We pursued it relentlessly.
We had absolutely no idea how to even begin an adoption, let alone an international adoption. But we began in a flurry of effort anyway. In the midst of our due diligence, Aya had her second baby. 
Communication was difficult, there were not only language barriers, but there was a significant time difference. Getting answers to simple questions could take a day or more. In an effort to facilitate better communication, my parents reached out to dear friends in Japan, John and Hiroko Gathright. 
John and Hiroko are kind, loyal, and selfless. In addition to all of those things, they were responsive. They got in their car and drove hours to meet with Aya. They took her to dinner, spoke with her candidly, and got to meet baby Hazel, who was just days old. They called us and recommended we come meet baby Hazel and talk with Aya in person. They knew navigating time, distance, and space was a difficult scenario. They recommended a face-to-face visit would be best. 
My mother, father, and I got flights to Japan.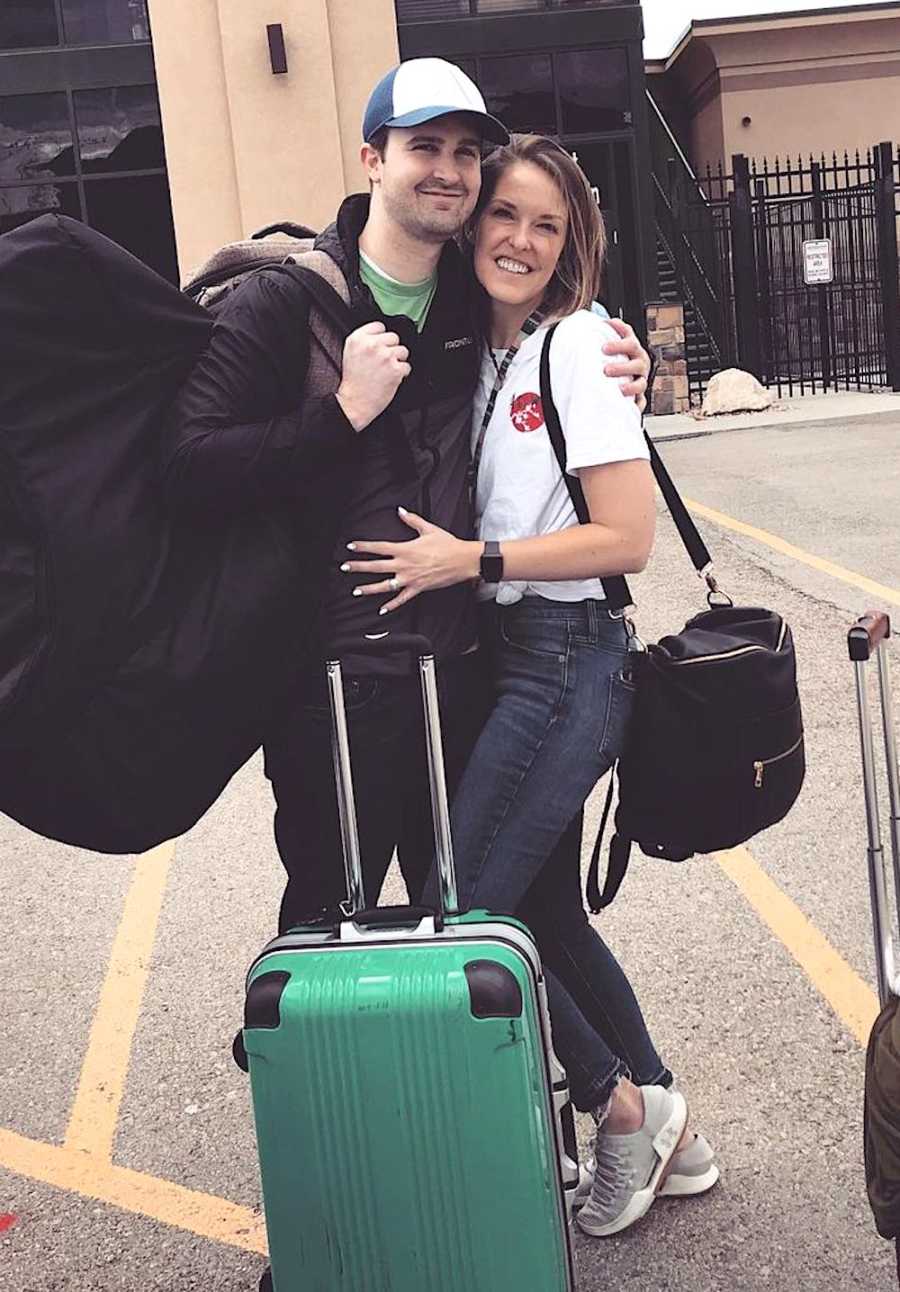 Getting to Asia for this trip was more difficult than any other trip to Asia I had taken, or maybe anyone, ever, had taken. (Insert laughing emoji here). Perhaps it was foreshadowing the difficulties that would come as we persevered through the complex maze of adoption. It became a 'comedy of errors' kind of trip. Thankfully, my father ended up flying to GA, to travel with me to Japan so I wasn't alone for all that ensued. 
My dad and I got on our first flight to Japan, excited to travel back to a country we both loved and, most importantly, meet the babies that would become our family. If you have ever traveled internationally, you know it's an ordeal! The planes are big and there are lots of people, boarding is an event! Our plane experience was what I now dub, 'the great plane debacle of 2014.' We got situated, watched the in-case-of-emergency video in both English and Japanese and finally the plane took off. 
About 15 min into our 13-hour flight, an announcement rung over the intercom, 'If you are sitting on the right side of the plane, and can see the engine is on fire, please don't be alarmed.' My dad and I were sitting on the left side of the plane, in comfort and peace, until the announcement was broadcast, rendering us, well, alarmed! Despite the engine being on fire, we couldn't land. The fuel was too heavy and would interfere with a safe landing. As a result, we flew around GA for two hours, dumping the fuel (I'm pretty sure this was not Greta Thunberg approved) only to land at the exact spot where we had left. 
We were told the crew was no longer able to fly us to Japan without going over their allotted hours for one flight. Instead of heading to Japan, we had to go to Detroit to pick up a new crew. We all deplaned, waited hours for a new plane, and boarded our flight to Detroit. 
When we got to Detroit, we deplaned and boarded yet another, yes, you guessed it, plane (number three, if you're keeping track). As we were taking off this time, there were undisclosed mechanical issues… I'm not sure what they were, but a fire truck, lights on and siren sounding came to the 'rescue' (Planes actually get tuned up, right?). 
At this point, the airline put us all in a hotel for the night. It was a bit sketchy; I mean, it's Detroit. But we made it safe and sound to the hotel and back to the airport the next day, still exhausted, but ready to try again. No engine fires or fire trucks this time-we'll go ahead and chalk that up as a miracle. Getting ahold of my mom, who was almost actually to Japan at this point, was difficult. We were finally able to connect with her when she deplaned her ONE flight from LA. She stayed in a hotel that night near the airport to wait for us. We finally made our 'direct connection with no layovers' to Japan after flying 2 hours around GA, 2 hours in the wrong direction to Detroit, and of course the anticipated 13-hour flight to Japan. It only took boarding and deplaning FOUR planes.
When we finally got to our hotel in Japan, I was feeling physically ill. I hadn't slept well on the plane, I was jet-lagged, had a headache from no sleep (and the aforementioned four planes), and was so nervous to meet the babies I had been praying for. My mom suggested I take a quick shower, as the plan was to meet up with Aya, her family, and the babies shortly. 
It should be noted that neither my mother nor I, speak Japanese. As my dad and the hotel attendant were in quick, chattering, incomprehensible conversation, he turned to my mom and me and told us to head up to one of the hotel rooms. We walked in the hotel room, they had a queen-size bed and a twin all pushed together. I love my parents and we're really close, but is anyone three-person-bed-kind-of-close with their parents? My mom and I both laughed after seeing it, and planned to get separate rooms.
Knowing my dad would be ready to go shortly, I hopped in the shower. A knock sounded on the door, it was my mom, 'This isn't our hotel room,' she said. 'Haha, mom. Not funny.' 'No it's really not,' she said, 'Apparently they just wanted us to look at this one to see if it was a good size.' It was the quickest shower I ever took! 
After finding the right hotel room and leaving our luggage, we piled back in the car and headed down the street to meet Aya's family, and her first-born child, Ryan. I had seen pictures of her; she was beautiful. But meeting her in person was sacred. Her bright eyes made mine well with tears. I could tell even in the first few minutes of meeting her that she was brave and loving. Even at a year old, she was climbing the loft ladder. She had a deep, raspy, belly laugh that came easily and made everyone around her giggle. I loved her instantly.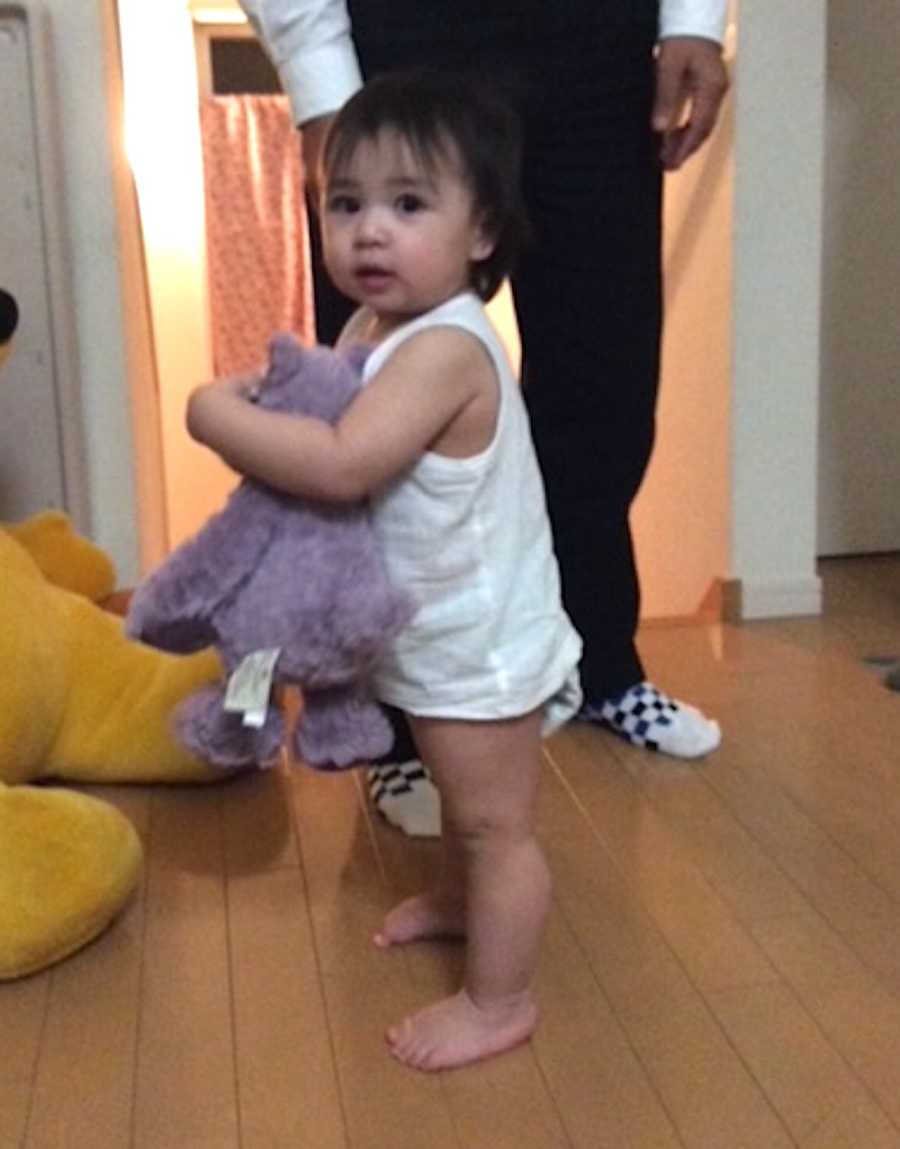 I loved spending time with Aya's family, they were absolutely wonderful! I feel so lucky to know them, and blessed to be connected to them through our babies. 
We went to Aya's house after; this is where I met Hazel for the first time. She was so small. I looked into her face and the holiness I had felt only once before, that same night, returned. I'm not sure, but I think this is the feeling that mothers who have just birthed babies feel. Close to heaven.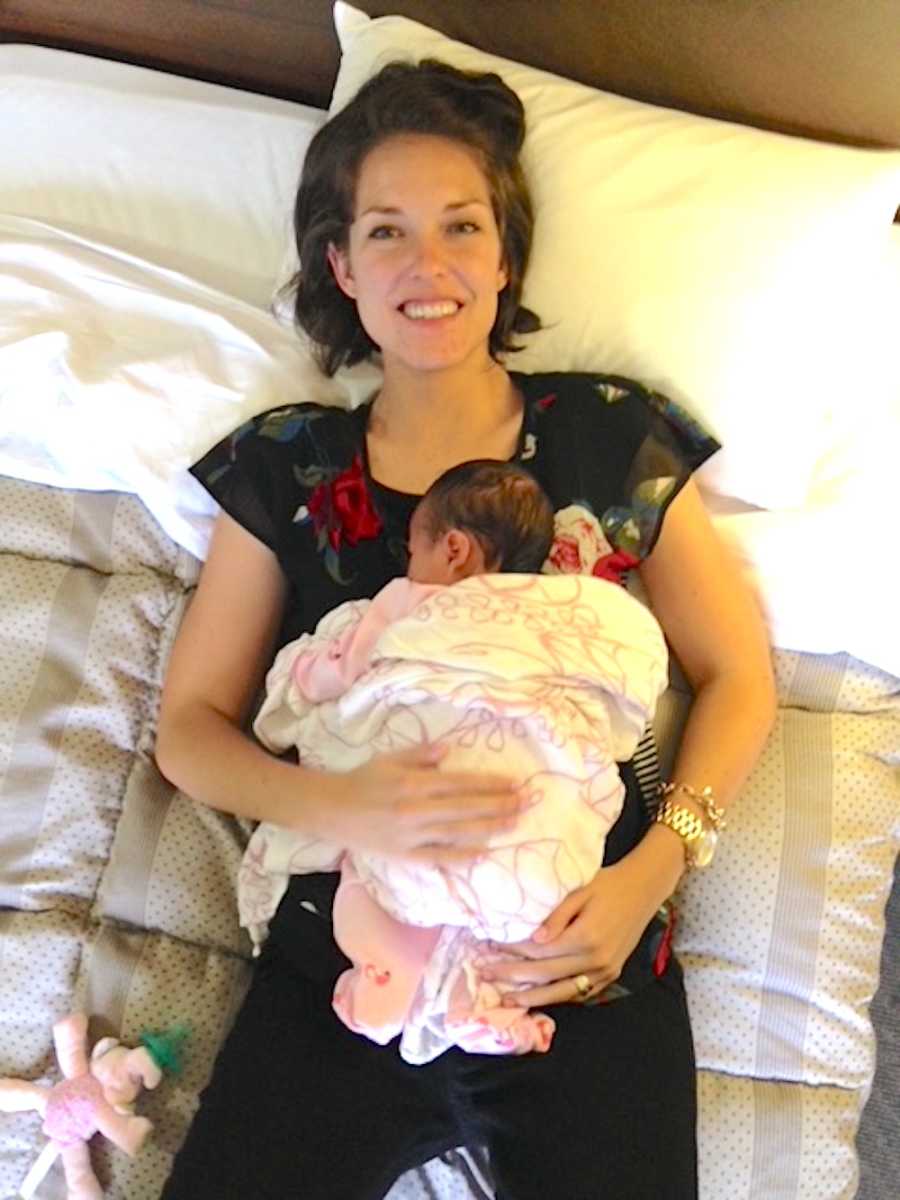 The next day we sat at the Sushi Ro with Aya and her boyfriend, Hazel's birth father; they asked lots of questions. The question I remember most poignantly was translated as, 'Your face is white, and the girls' faces are brown, how will this work?' I think this is the question I remember best, because it's a question I have heard and seen time and time again, with my own family, and in others. This topic is one I could write an essay on; for this story, I will only quote Leigh Anne Tuohy when she said, 'you don't have to look like someone else to love them.'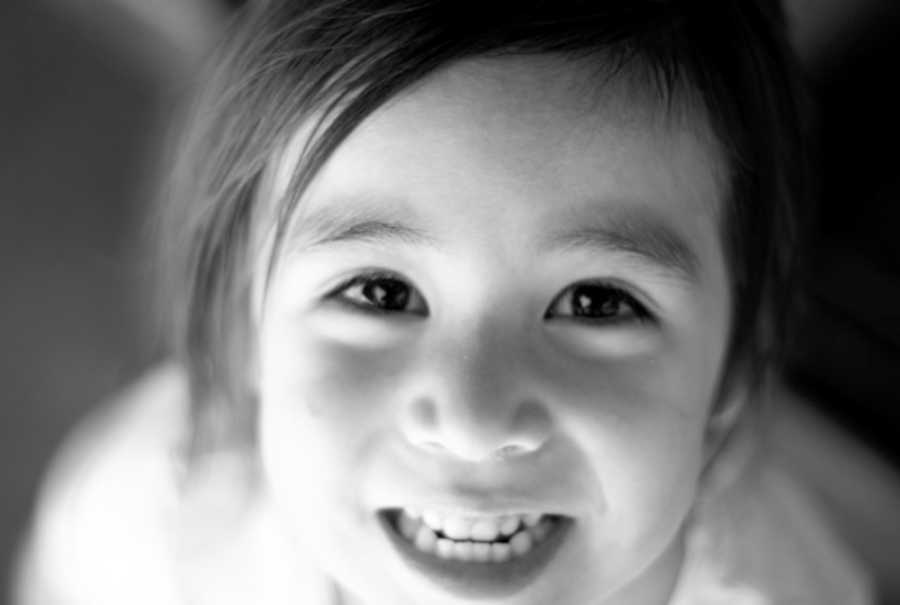 I started by declaring my heart as part Asian. I lived in Taiwan for a year and a half and it became home to me. Asia and its people already had great hold over me; I love them. I was also able to pull out pictures of my family; Ryan and Hazel wouldn't be the only faces that weren't white. 
Ryan was living with Aya's family and stayed with them during our time in Japan. I asked Aya if I could take care of Hazel while we were at the hotel and she gave her permission. I was in heaven! After leaving the hotel, we went to the Gathright's home. 
I had naively gone to Japan thinking I would be able to bring my babies home. As our time to fly home was drawing near, it became apparent my girls would have to stay in Japan. My angel mother voluntarily stayed in Japan with Hazel. The plan was that Brayden and I, with the help of my father, would gather the paperwork needed to continue moving the adoption process along. I had no idea how much legal work was ahead of us, or how grueling the next year would be.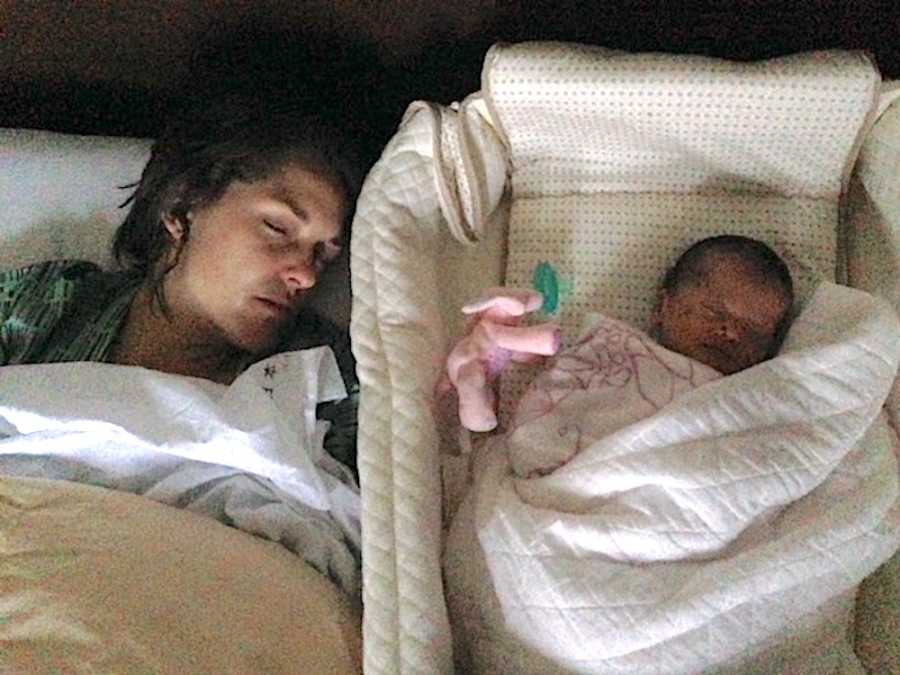 In form with Japanese tradition, the Gathright's and my mother stood on the porch waving as my father drove away; I sat in the passenger seat and cried. Ugly cried. How could I leave my babies? The most daunting thought was, will I ever see them again? I cried for the first several hours of the drive. My dad patiently drove. I almost wished he would have said something like, 'It'll all work out,' but he was too wise for that. Too wise to comfort a heart that couldn't be comforted by any mortal words. In these hours, with tears streaming down my face, I tried to remind God that He was the one that sent me. He must find a way to work this out, and soon! Surely, if I had enough faith, we could be reunited, right? His gentle response was not the resounding 'YES!' I had hoped for. But a reminder that He knew me, and he knew these babies, and I was on the right path.
My mom and Hazel lived in a hotel room down the street from Aya's family and Ryan. She lived in that hotel for six weeks while we tried to make legal strides in the legal process. The adoption ended up taking much longer than an additional six weeks. My mother came home; Hazel stayed with Ryan and Aya's family.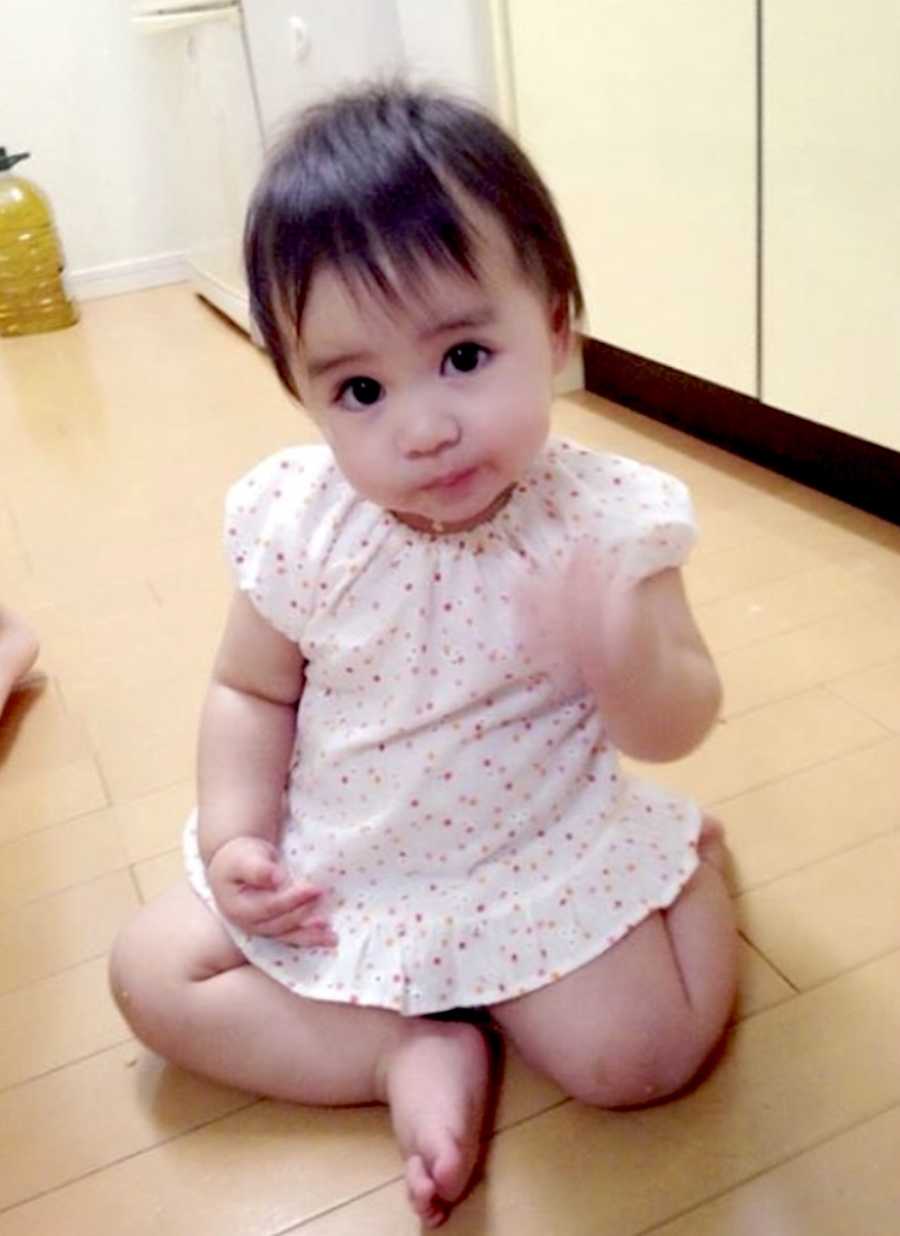 We didn't give up. We knew finding people to help us trek through the adoption process was essential. We started by trying to find an agency that would even work through Japan. The type of adoptions that typically take place in Japan are 'adult' adoptions. These are done to secure a familial heir, or for business and financial reasons. Adoption of children in and from Japan is uncommon. To be American and adopt from Japan typically requires prospective adoptive parents to live in Japan through the entire court process. This can last between 6-18 months. 
I spent hours on the internet trying to find an adoption agency that could help me. And then I spent hours on the phone speaking with social workers trying to figure out how to get my babies to me. Aya is half Japanese and half Brazilian. Because she was born in Brazil, she was considered a Brazilian citizen living in Japan. Though my girls were born in Japan, and their birth fathers were both full Japanese, they were not gifted Japanese citizenship. The law prescribes that babies born in Japan to foreign mothers take the citizenship of their mother's native land. Our babies were legally Brazilian. This was an absolute miracle for us, it allowed us to continue the adoption process.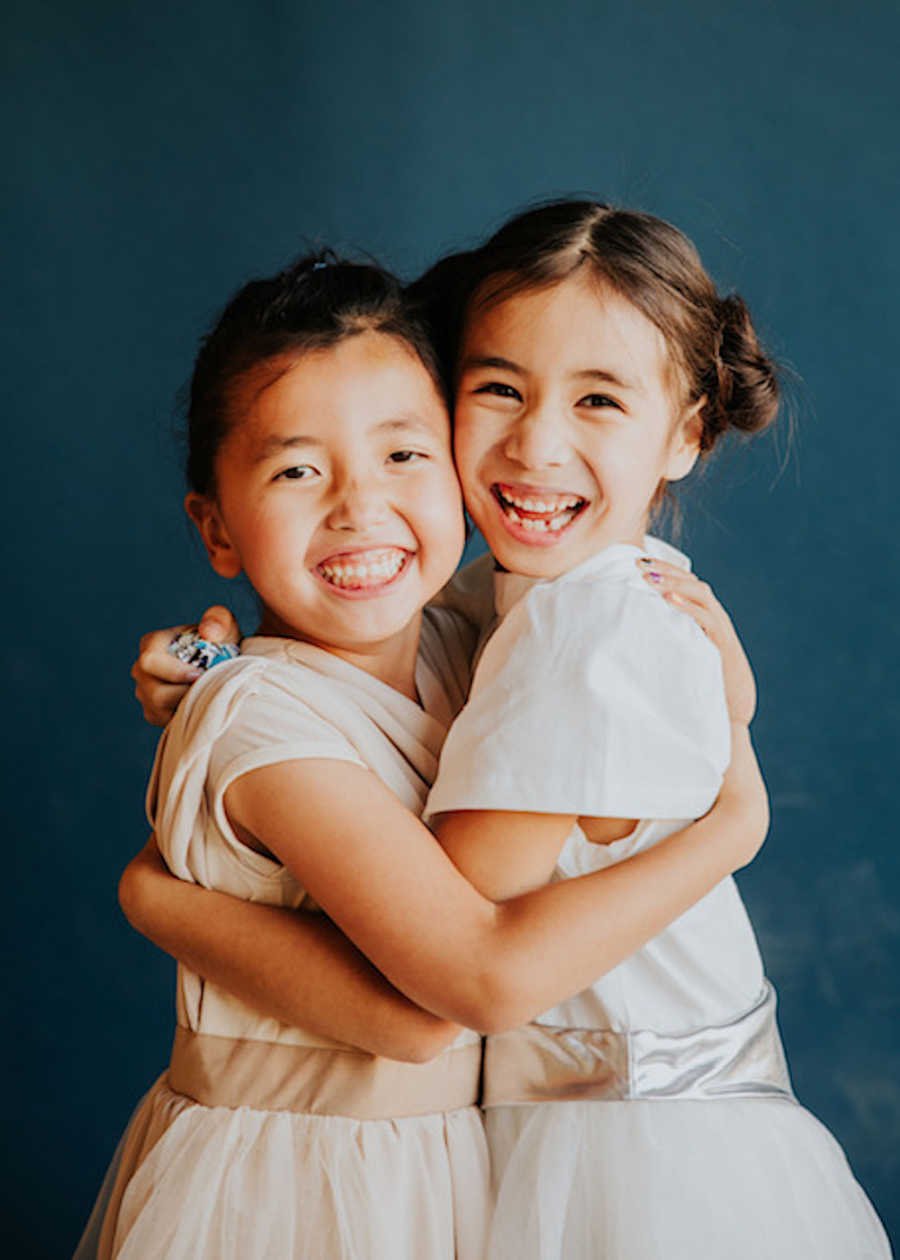 It took us almost a full year to be reunited. That year was filled with lots of Skype and mountains of paperwork. We hit roadblock after roadblock and thought it was the end of the road several times. We kept pushing.  We had so much support from our family and friends. 
We couldn't believe it when it was finally time to go pick up the girls in Japan. Ryan was almost two, and Hazel almost one. I affectionately refer to that year as the 'year of tears,' but it was also a year of a million miracles. 
We have a wonderful relationship with Ryan and Hazel's birth family. We keep in contact through social media and Skype. We hope to visit sometime soon, so they can experience the joy of being reunited in person, too."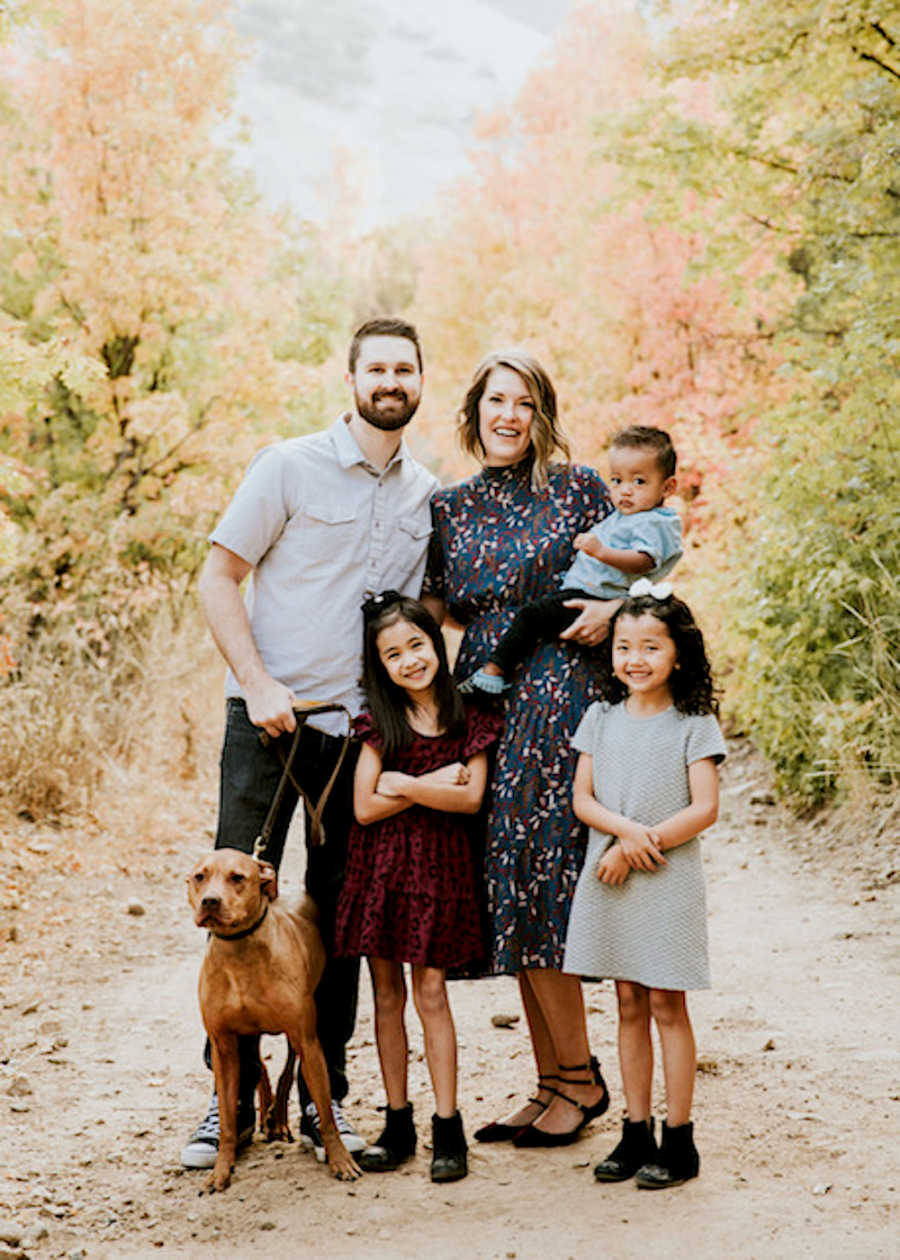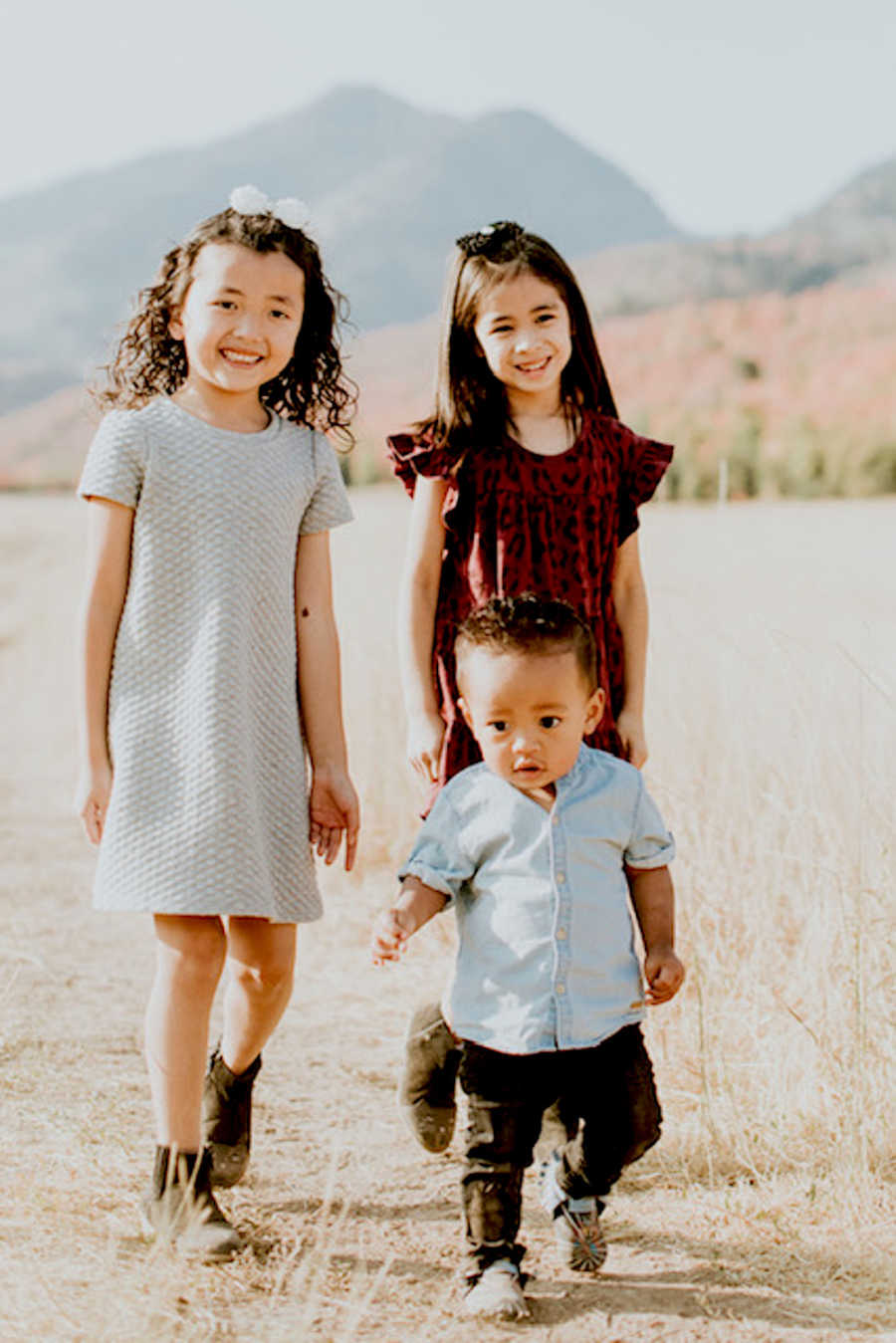 This story was submitted to Love What Matters by Cydne Suzannah Baird Evans from Utah. You can follow their journey on Instagram.  Submit your own story here, and be sure to subscribe to our free email newsletter for our best stories, and YouTube for our best videos.
Read more stories like this here:
'My mom is sick and can't look after me.' When someone asks, 'What does adoption mean?' he says, 'It means I stay with my mama and dad forever.': Couple foster 15 kids, adopt, 'No child should go without love'
'She scanned my stomach. 'Congratulations, Mom and Dad! Oh, wait…' My heart sank. 'I see three here!': Couple has triplets, twins through embryo adoption, 'We're the lucky ones'
'Any chance you're interested in adopting a redhead?' We went from 0 to 3 kids. Two weeks later, we were pregnant.': Couple battling infertility become parents to 10 after miracle pregnancies, adoption
Help us show compassion is contagious. SHARE this beautiful story on Facebook with friends and family.