Our Relationship
"Joe and I met at the University of Northern Iowa, 9 years ago. We were friends for years, and spent time in computer labs and dive bars together, before falling in love. Our first date was actually grocery shopping and making chili. Joe and I like to see new places and try new things together, but we also love our lazy Sundays. Joe proposed on the 4th of July, under the fireworks (my most favorite thing), on a rooftop downtown.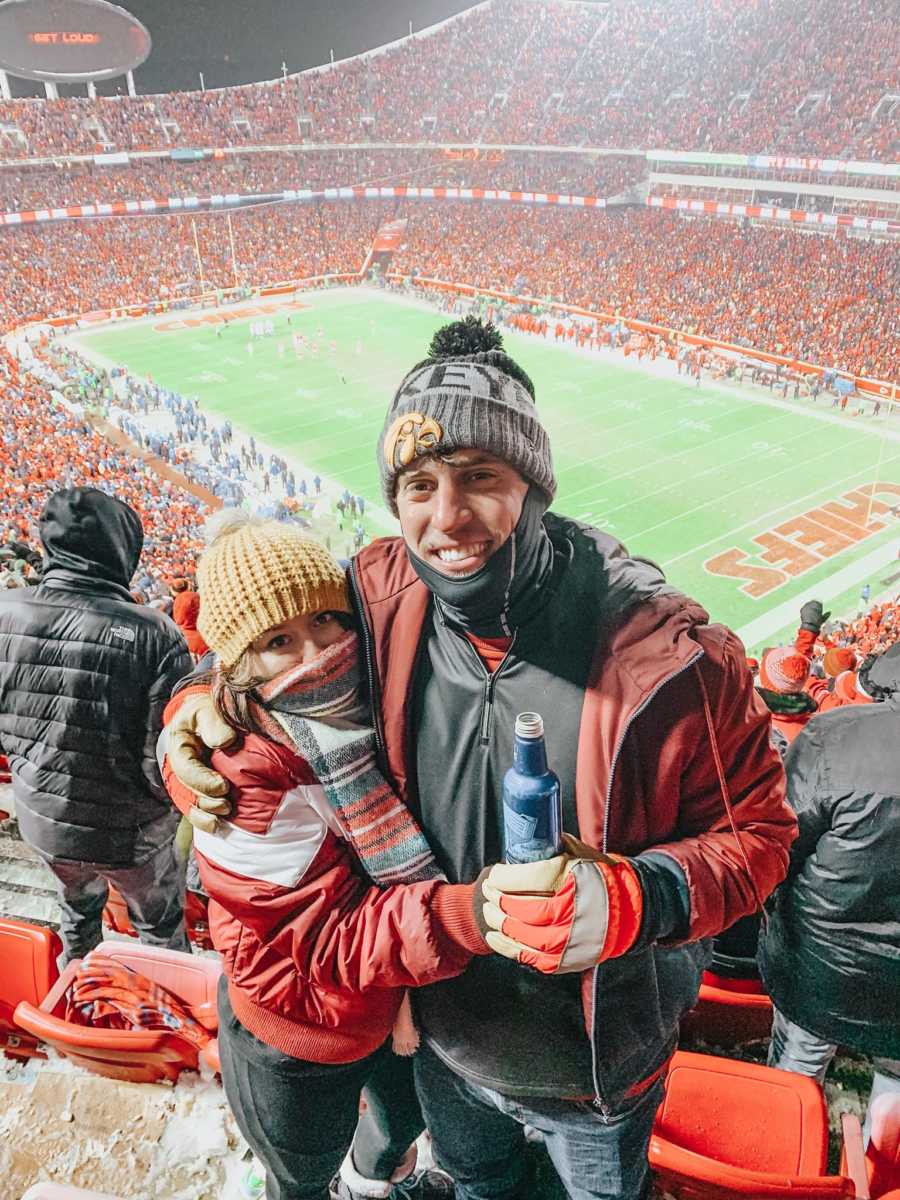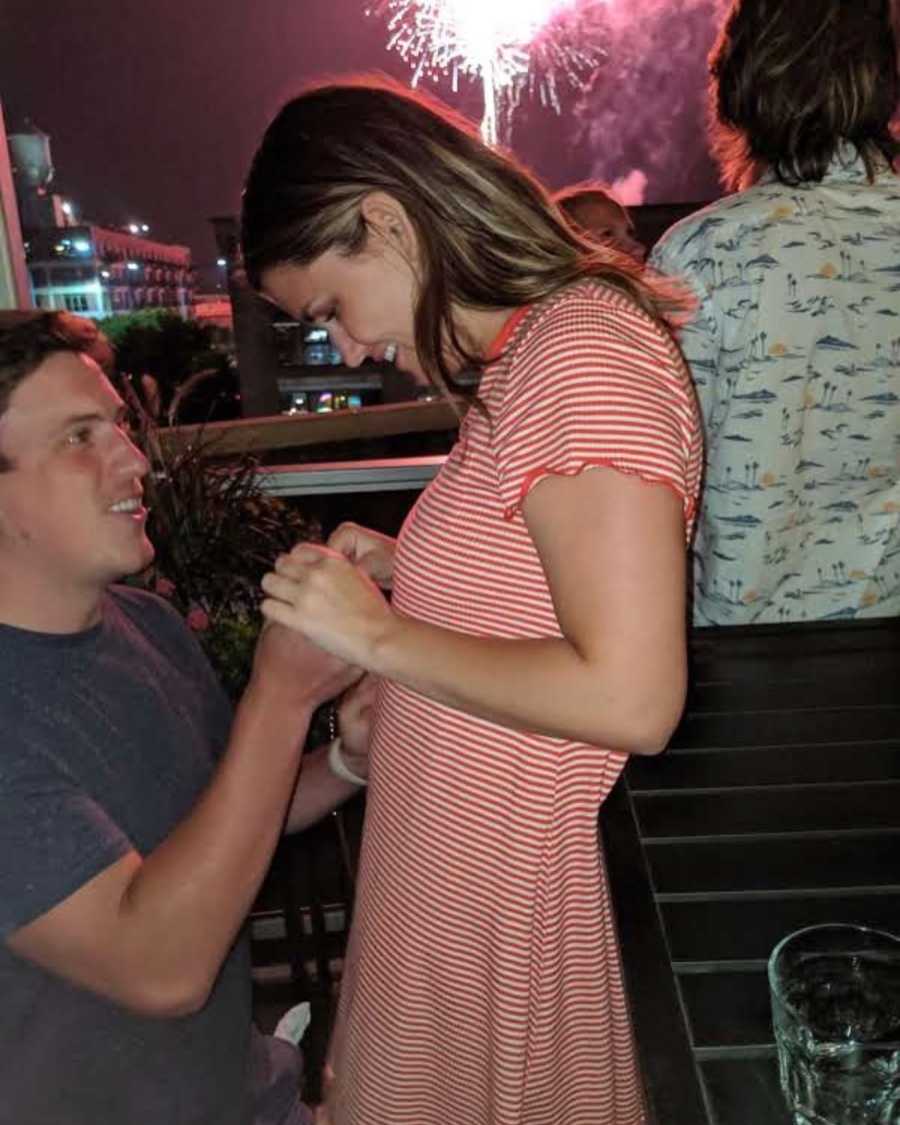 Joe's integrity, character, and self confidence are something to admire. He goes after what he wants, even in the presence of self-doubt (which is rare). And in his moments of doubt, he has the humility to talk with me about it. He consistently focuses on the kind of man he wants to be, only striving to be the best version of himself. I love him because he pushes me to be the best version of myself as well. He is a good guy. He's so loving, empathetic, and forgiving. I love how much we laugh together. He loves life and seeks to make the most out of it.
Joe writes, 'Ali is thoughtful, empathetic, and the kindest person I have ever met. She has had the courage to start her own business, which is very inspiring to me. She is also a great listener. These qualities allow her to genuinely make friends with everyone she meets. Her empathy allows her to know how I am feeling, and she anticipates my emotional needs. Even in the most uncomfortable of situations, she has the ability to bring out my confidence. She truly makes me the best version of myself.'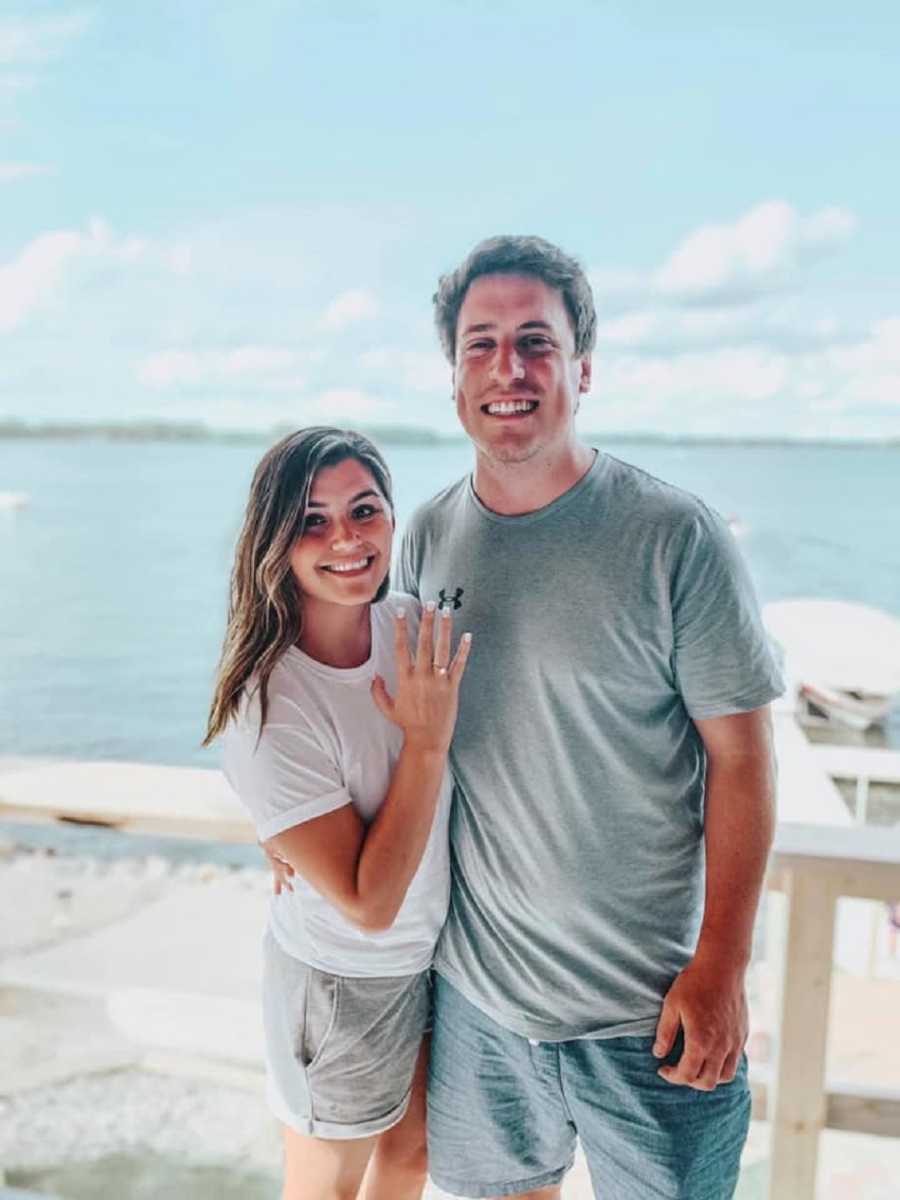 Our relationship is special because it just feels so natural. I am as comfortable with him as I am alone. We are truly ourselves with one another. We are each other's cheerleaders, always supporting one another's dreams and passions. We are complimentary; where I lack, he has excess, and vice versa. He's my best friend; I can talk to him about anything. We communicate so well, and we take the time to understand each other's point of view. We pray together and have the same morals. We talk and dream about the future, but we make sure to enjoy the moment and season of life we are in now.
Today, I'm currently sitting in our living room (all put back together) and thinking about our marriage, feeling overwhelmed with love and gratitude.
Marriage
Joe and I were set to be married on April 4th, 2020 in Des Moines, IA. Our RSVP count was at about 250 people to celebrate with us at the church/reception. Due to the coronavirus, we were faced with the difficult decision to postpone our wedding. It was heartbreaking because we had spent the past year planning and looking forward to our wedding day.
We looked forward to having everyone we love in one room, and if we kept our original date, we knew that wouldn't be possible. So, we decided the safest decision would be to postpone. We called our vendors and
moved everything to October 2nd, 2020.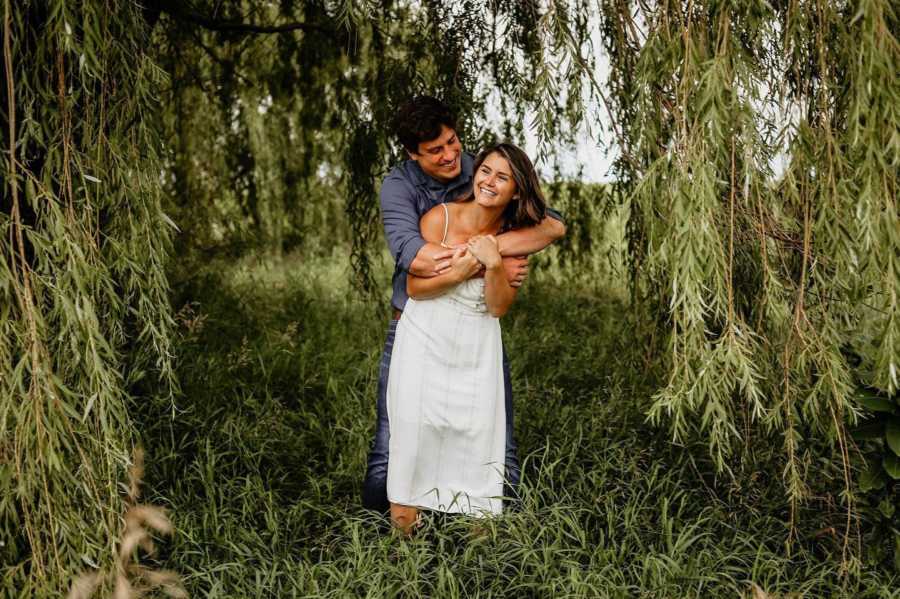 In the midst of all this chaos, we decided we were okay with postponing the wedding, but we didn't want to postpone our marriage. We decided the most meaningful place to start our marriage would be our home. We moved all furniture out of our living room, set up some chairs, and made a make-shift aisle. We used the candles we had for the reception decor to bring some ambiance, and set aside a couple confetti cannons for the big kiss!
We contacted family and friends to let them know of our plans. We are so thankful for everyone who rallied together to make this possible. My sister, who got ordained this week and wrote the most incredible and heartfelt ceremony. Our parents, who made the trip to be there on such short notice. Our friends and family (those who could be there and those who couldn't – dang virus) for supporting us during this crazy time.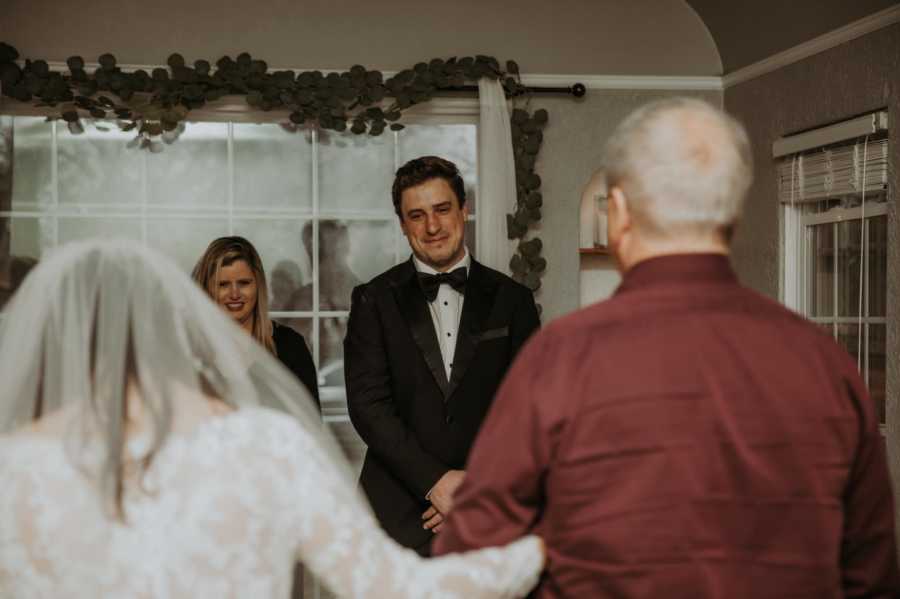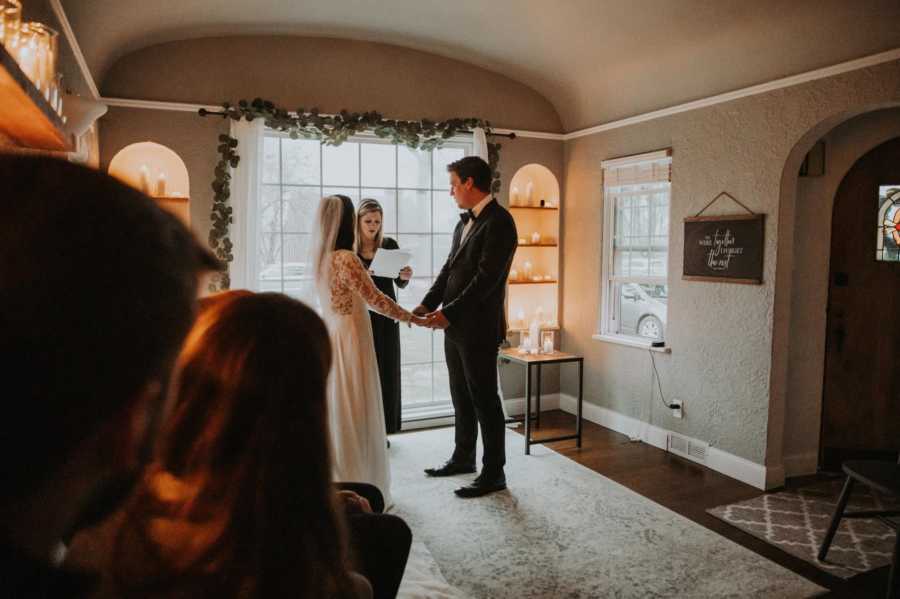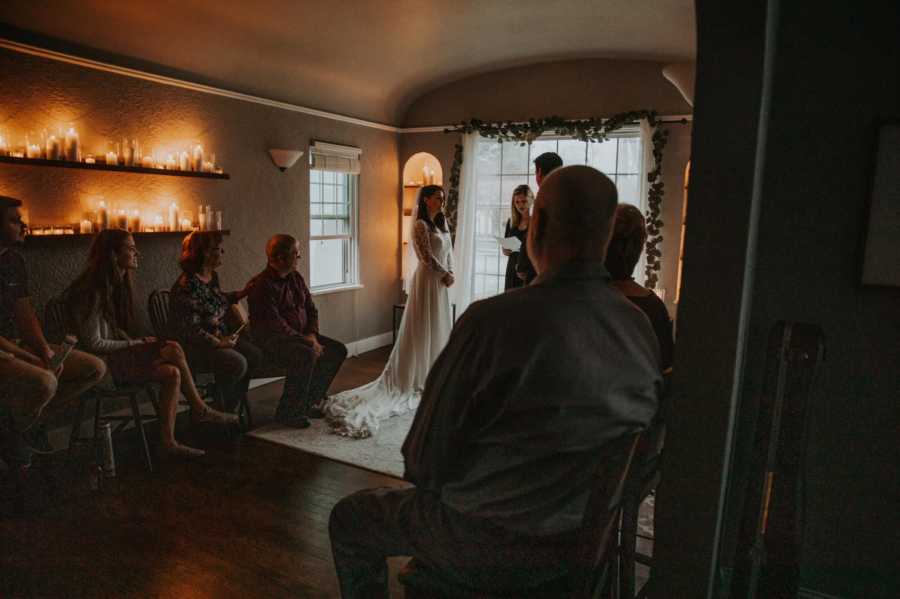 Our photographer and friend, Meredith, for capturing all the love! And my HUSBAND, for being my partner during all this chaos and constantly finding the good! We kept it very small, due to the virus, and we were very safe with how we went about everything.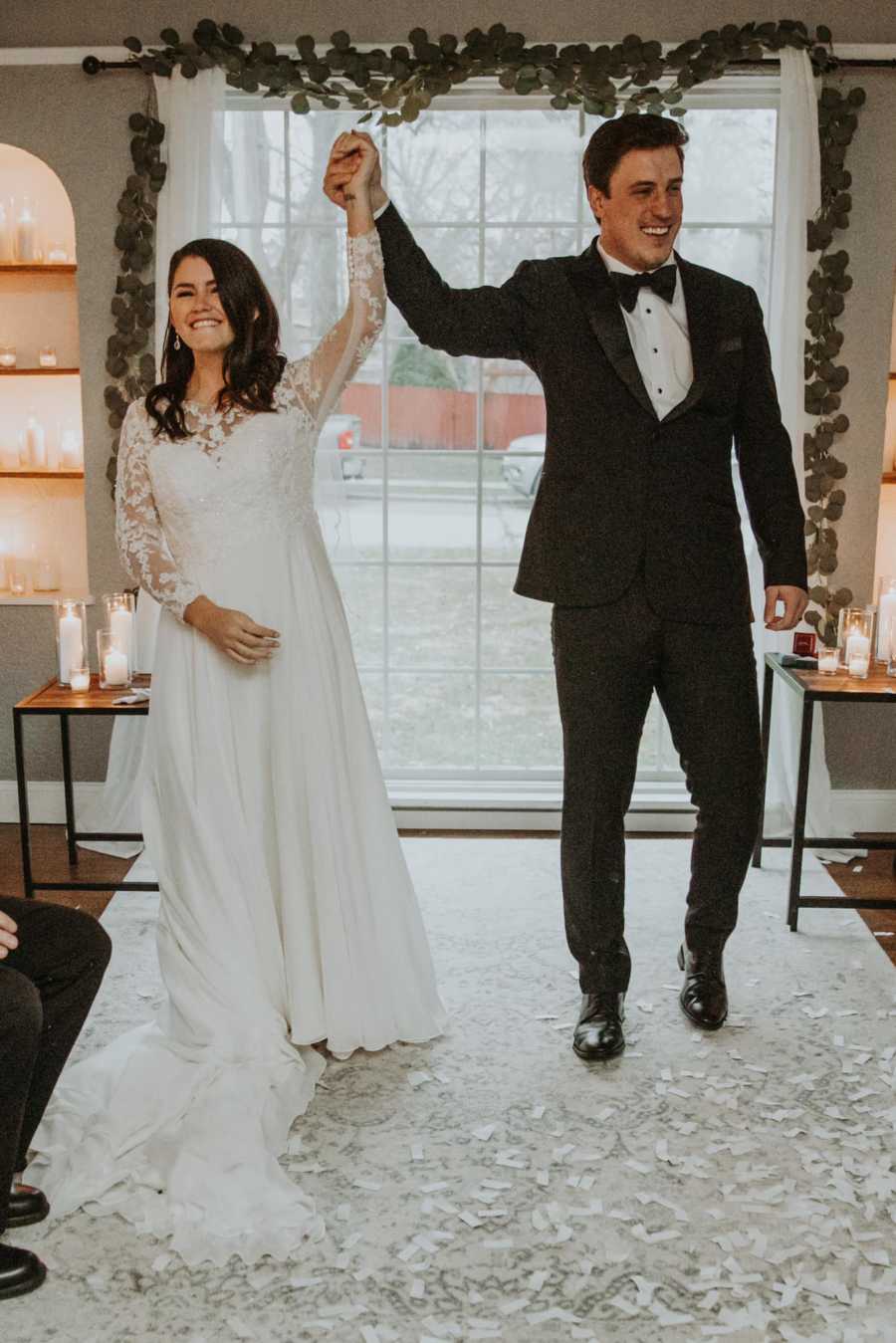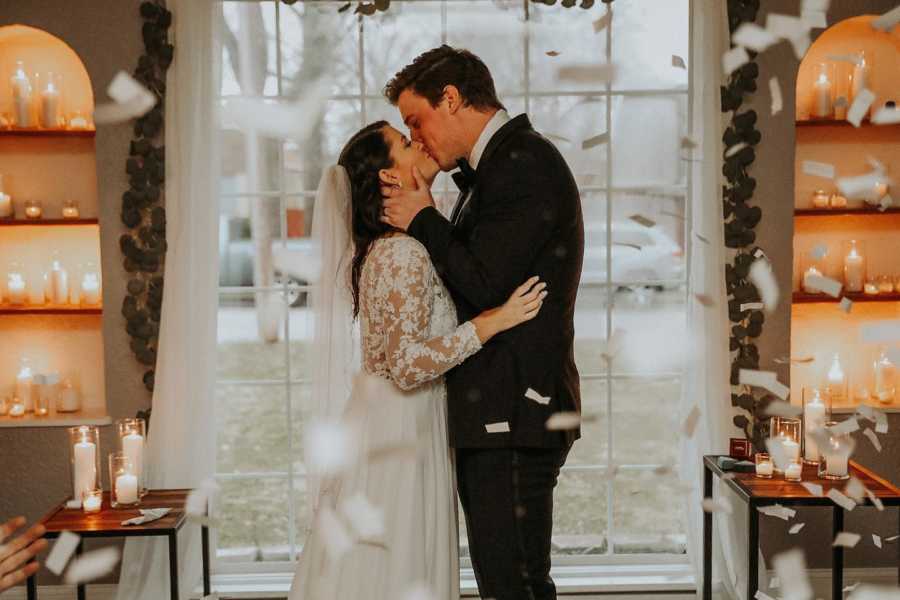 This wasn't what we planned, but now we wouldn't have had it any other way. We know the marriage is what's most important, and we will still get the wedding of our dreams in the fall. Our honeymoon to Mexico is going to be cancelled. (We were set to leave on April 6th.) We are hoping to get our money back, but we are still unsure. Now for a quarantine honeymoon!
I hope our marriage stays 'young' in the sense that we always remain crazy in love with one another, like we are today. I hope we continue to support each other and consistently remind one another they are appreciated. I hope we choose each other every day, and put in the hard work a marriage takes, even when it seems too hard to handle. I hope we continue to try, do, and eat new things together. I hope we see more of the world together. I hope we build a family filled with faith, love, tradition, and so much laughter. I hope we stay weird and embarrass our future kids together. I hope we continue to pray together. I hope our Sundays consist of lots of God, food, football, and not much else.
I'm so honored I get to grow old and smelly with him."
This is an exclusive story to Love What Matters. For permission to use, email Exclusive@LoveWhatMatters.com.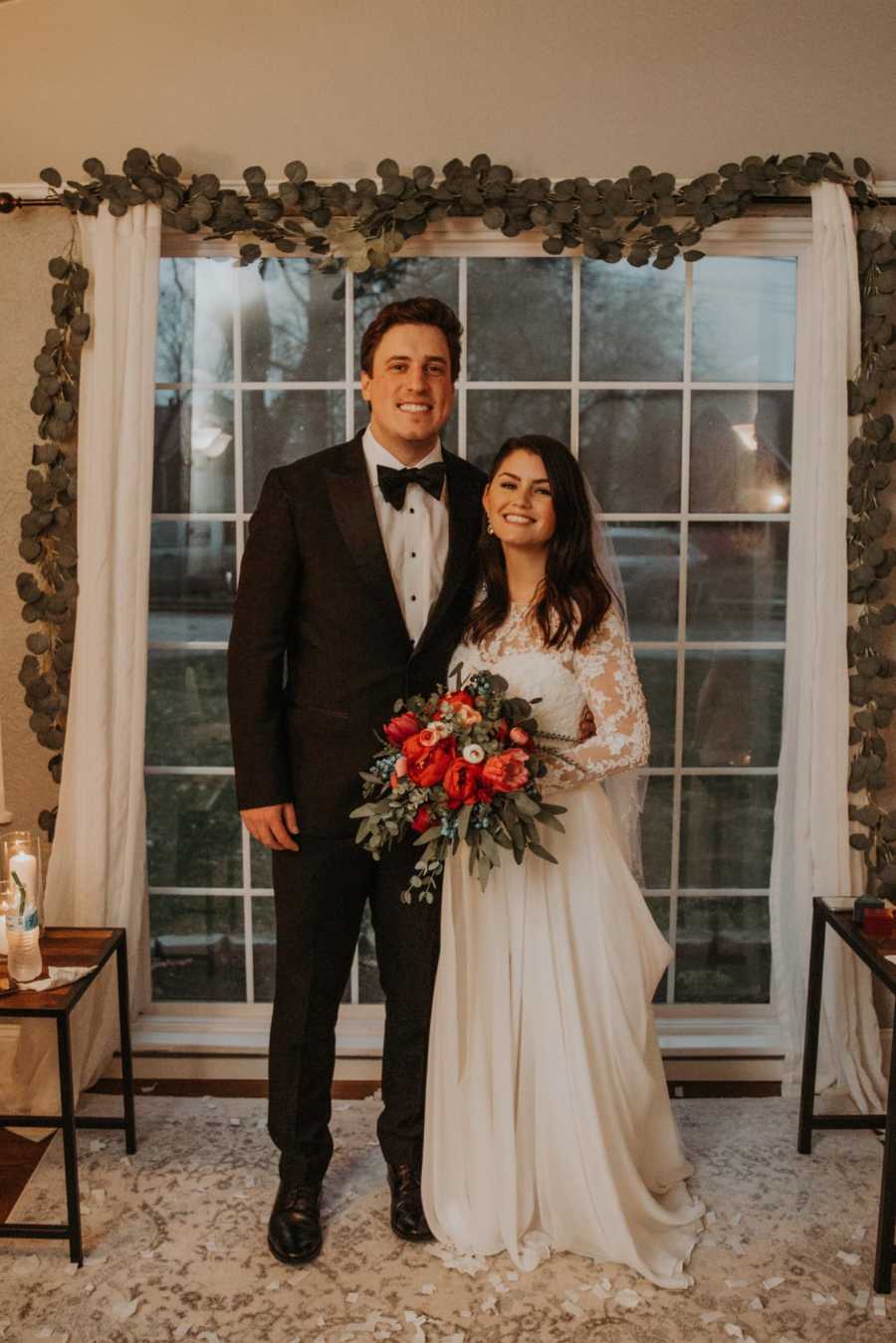 This story was submitted to Love What Matters by Ali Popken of Des Moines, IA. You can follow her journey on Instagram. Submit your own story here and be sure to subscribe to our free email newsletter for our best stories, and YouTube for our best videos.
Read more stories like this:
'An older gentleman stopped us and asked, 'Do you know how to make a cheese sandwich?' He was veteran, and he didn't know how to cook.': Woman urges 'don't forget the Marks in the world who need you to say hello'
'His ribs were poking through. He was struggling to breathe. 'We cannot test him. He doesn't meet the criteria.': Health care provider urges 'stop the birthday parties, stop the play dates' as son battles for his life
Spread beauty and strength for others. SHARE this story on Facebook with family and friends.