"The tree that keeps on giving…
Who knew seventeen years ago, a few days before Christmas, I would walk in to a store in NYC, where I lived, and find one of the best gifts I could ever purchase for myself.
The gift was small in size and didn't draw attention to itself, as Nat King Cole was blasting through speakers reminding us of what a wonderful time of the year it was.
On a whim, I decided to pick up the shiny silver ornament, which left room for a photograph in the center.  My heart was brimming with joy and excitement and a feeling of elation took over. I knew exactly at this moment what I had to do.
I rushed home, briskly walking along Broadway, passing by families carrying their tree tied up in burlap strings, hearing the bells of Santa ringing on the street corners, to cut out the most perfect photo of my first born daughter.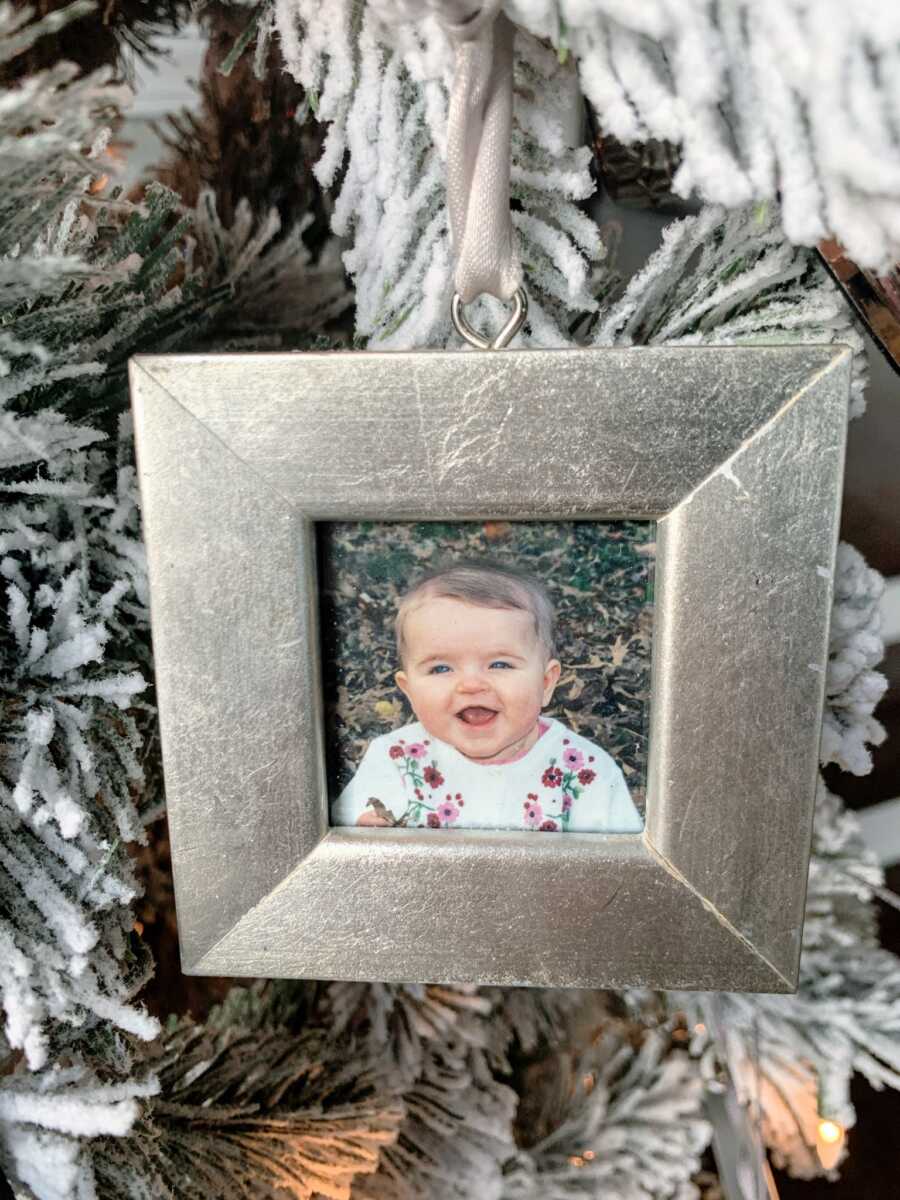 I knew right there, standing in my apartment as snowflakes fell outside, a tradition had been born and one I would cherish for a lifetime.
Each year, as a family, we gather on a Sunday night, with Christmas music playing, squinting our eyes to test the lights are perfectly placed and begin our annual tradition of decorating the tree. A tree that for some reason, always happens to be a bit too big,  as our gold star scrapes against the ceiling.
As I look at the bins of ornaments laid out on the table, memories flood back. The ornaments are all based on certain times in our lives: who liked dancing, baking, playing the clarinet? Who liked to eat cheese, drink martinis, eat pierogis?
We have ornaments which have been passed down from grandparents who are now not with us, ornaments handmade by cousins who have passed, and even ornaments I made in preschool with my four year old handwriting attempting to write my name… a few years ago I was asked to hang those ones in the back.
But this tree is not the one that fills me up…
There is a second tree. A small fake tree which makes my heart turn to mush each year as I set it up.
This is a tree filled with a glimpse of the past seventeen years.
You see, the shiny silver ornament I bought all those years ago, well now the tree is filled with one ornament each year for each member of our family.
Each year, new photo ornaments are purchased and we eagerly put in a photo of the corresponding year, which may capture a special memory or now having teenagers they think they just look good in!
Watching the girls separate their photo ornaments each year into their pile, pick out their favorite one first to place on the tree first  and then laugh at all of the images of years gone by, makes my heart melt.
This tree is donned with a lifetime of memories and moments, laughter and tears, life moving rapidly and also life slowing down… it is a tree filled with love.
So each morning, as I gaze at this photo tree, while sipping my mug of hot tea, I am gently reminded this is all Christmas in my house really needs… the love of a family.
And this is my greatest Christmas blessing."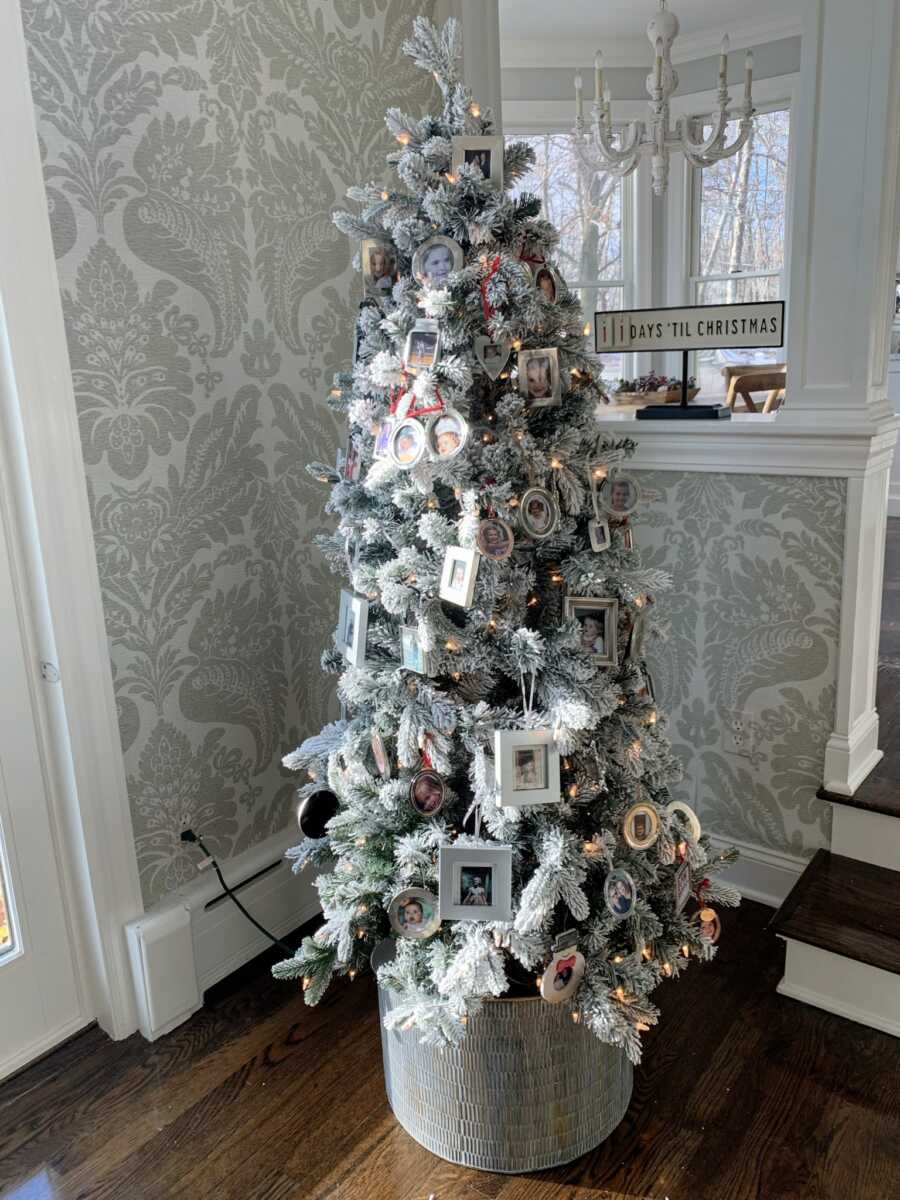 This story was submitted to Love What Matters by Hang in there mama by Ali Flynn. You can follow her journey on Facebook and Instagram. Submit your own story here. Be sure to subscribe to our free email newsletter for our best stories, and YouTube for our best videos.
Read more from Ali here:
Don't Hide Who You Are, Don't Cover Up The Hard Days—Dig Deep And Lean On A Friend Who Validates You
The Adult Walking Away, Luggage In Hand, Is Still The Same Toothless, Giggling Girl Who Once Held My Hand
If I Knew Then, I Would Have Slowed Down A Bit More
I Owe It To My Kids To Be Human
Show some support for the wonderful mothers in your life. SHARE this story on Facebook with family and friends.