The Fear Of Motherhood
"I actually never wanted to be a mom. Well, I guess I should rephrase that. I was too scared to be a mom. To me, mom's always looked like, talked like, and dressed like they wished they weren't a mom. Very rarely did I ever hear a mom speak positively about it. To me, motherhood always seemed to be more equivalent to stress, inconvenience, and frustration than a blessing. This was my mindset around motherhood for years and years.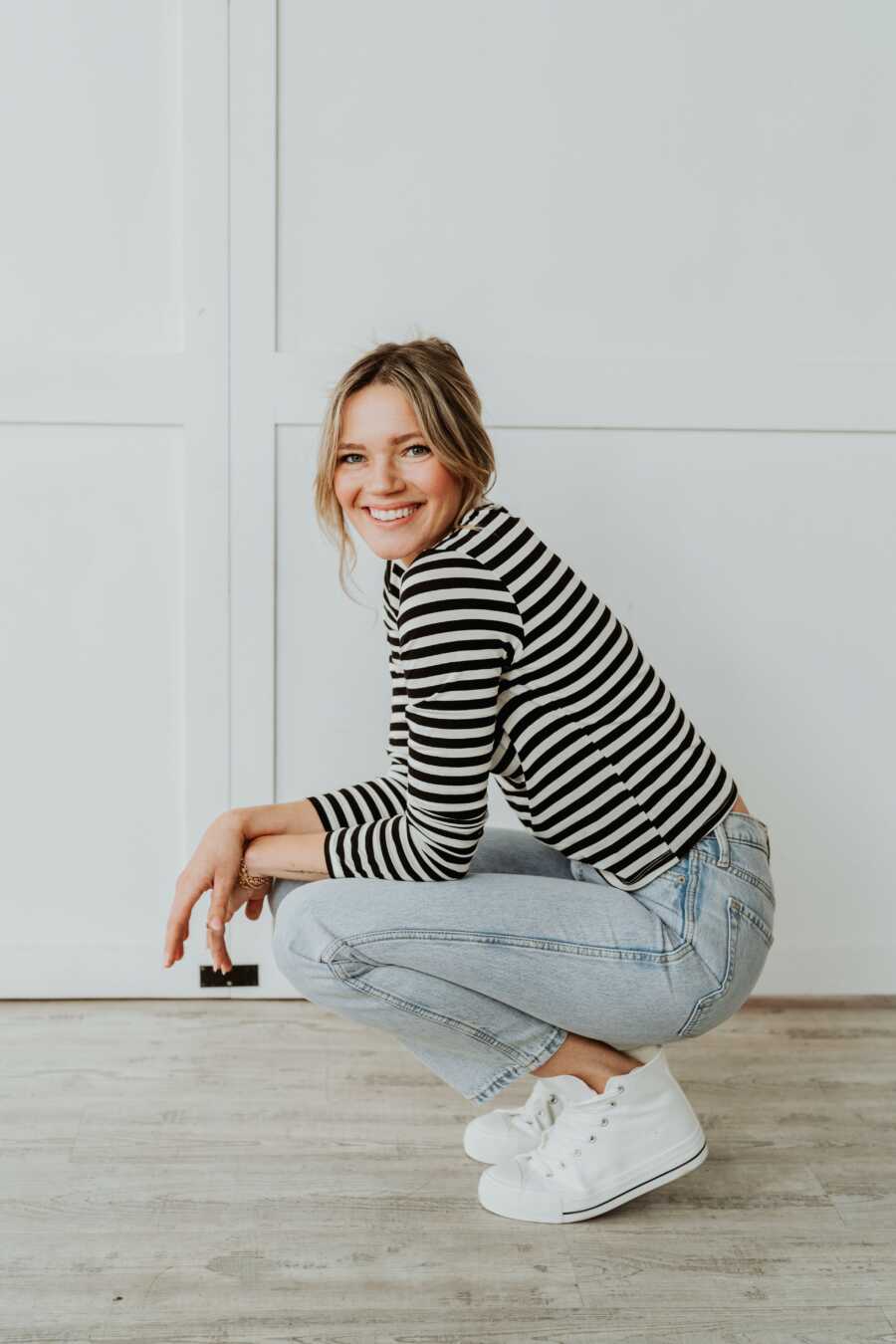 It wasn't until another woman, who was a mom of 4 kids, walked up to me after I had been newly married and said, 'For you, motherhood is going to be different.' And those simple words hit me like a ton of bricks. They somehow gave me permission to believe motherhood could be different! It didn't have to be negative. I didn't have to be that mom who totally loses her sense of self in the midst of raising kids. I didn't have to stop my whole life to have kids, but that maybe they could join me in this adventure called life. In fact, maybe it could even be a time where I experience more joy, more fulfillment, and more laughter than before.
The Joy of Being a Mom
And so now, as a HAPPY mom of two, I have to say – while motherhood isn't easy, it doesn't mean it's bad. And my kids have proved to not only not be an inconvenience, but they have actually multiplied my life in ways I never could have experienced.
My firstborn, Ella, I call her my redemption baby. Because she taught me motherhood could be everything I thought it couldn't be – it could be enjoyable. As a first-time mom, I did not focus on trying to be the perfect parent. I was not interested in trying to be that mom who had it all together. That mom who had her diaper bag perfectly packed every time, whose home was Instagram ready or whose child was perfectly well behaved out in public.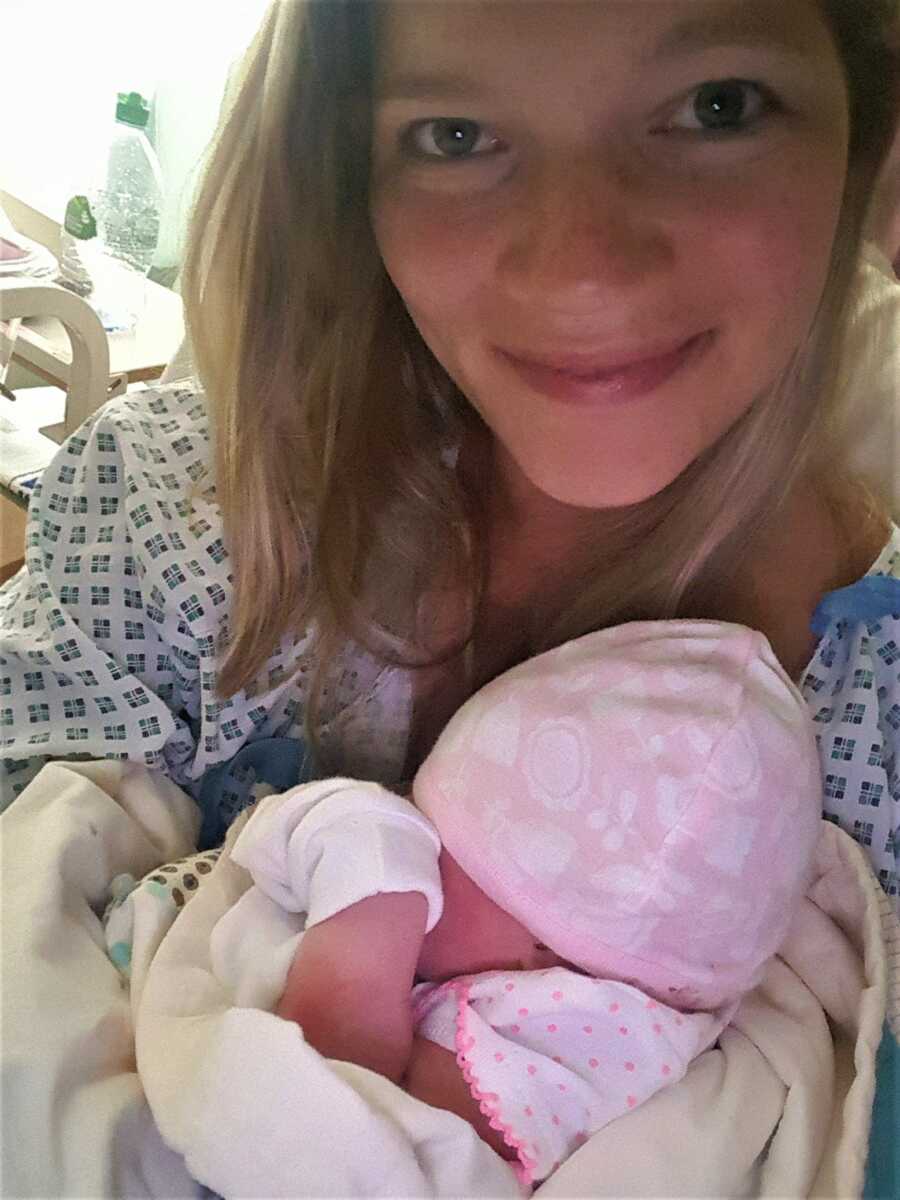 I literally focused on falling in love with my girl. I made it my goal to try to soak up and enjoy this little life in every way I possibly could. I can even remember trying to teach her how to use the potty. I bought one of those little potty seats that you can put on top of the toilet for kids. Well, one morning when I was having coffee with a friend, my 2-and-a-half-year-old daughter came around the corner with that toilet seat stuck around her neck. She was crying hysterically.
Me on the other hand, while I tried to give her a little side-hug to help her calm down, was also hysterical. I was hysterically laughing. I tried my best to turn my head so she couldn't see me as I wiggled the seat and pulled it off from her head. She just was so cute! Even in the messiness of it all, every day I expected to find joy in our time together. The happiness and the love that filled my heart for this little human being was something I did not expect to feel in motherhood because it was rarely mentioned or talked about.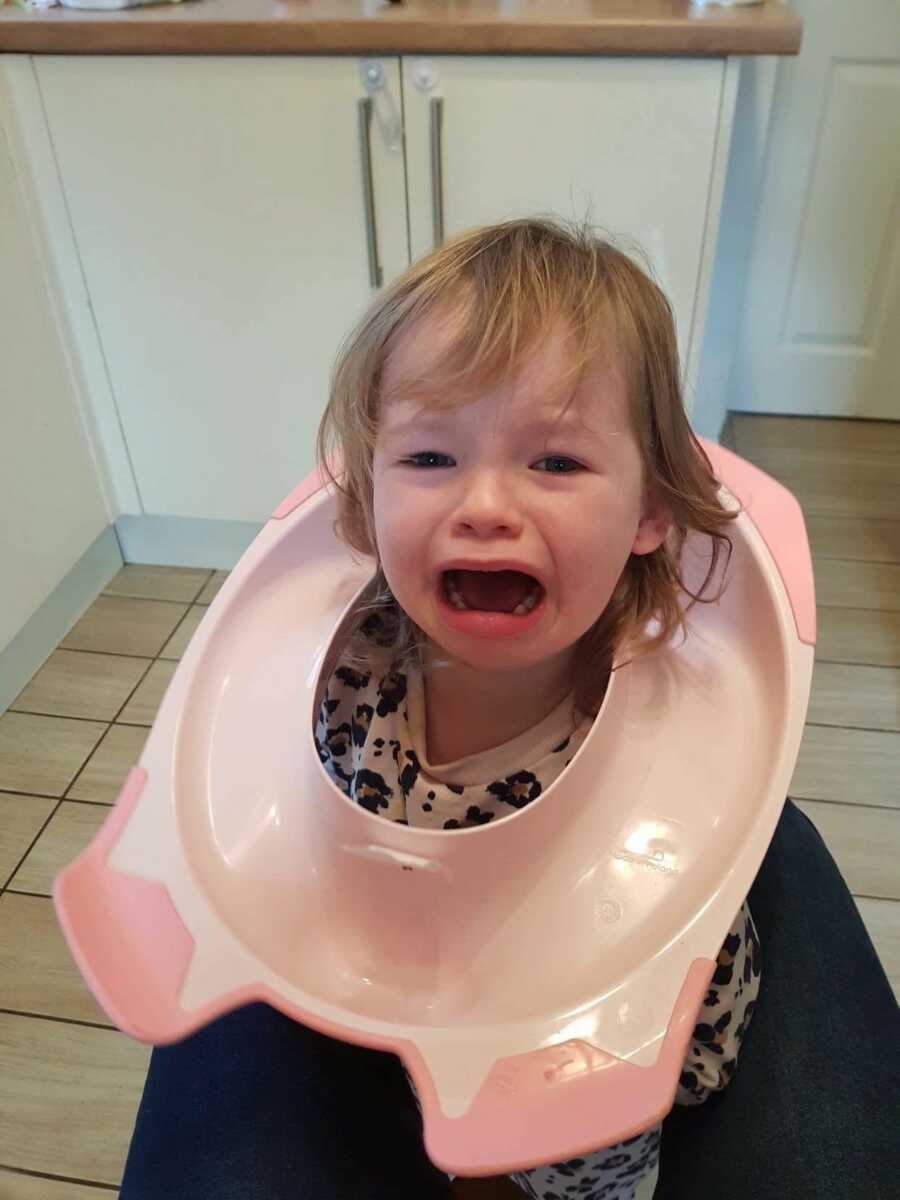 The Harder Parts of Motherhood
In fact, I was so loving this whole motherhood thing, it was only 3 months after having my daughter that I decided I was ready to have another one. And thankfully, by the grace of God, I didn't get pregnant until 8 months later! To be honest, I look back now and wonder, what was I thinking! I totally could have just slowed it all right down and taken more time to enjoy rather than multiply. But, along came baby number two!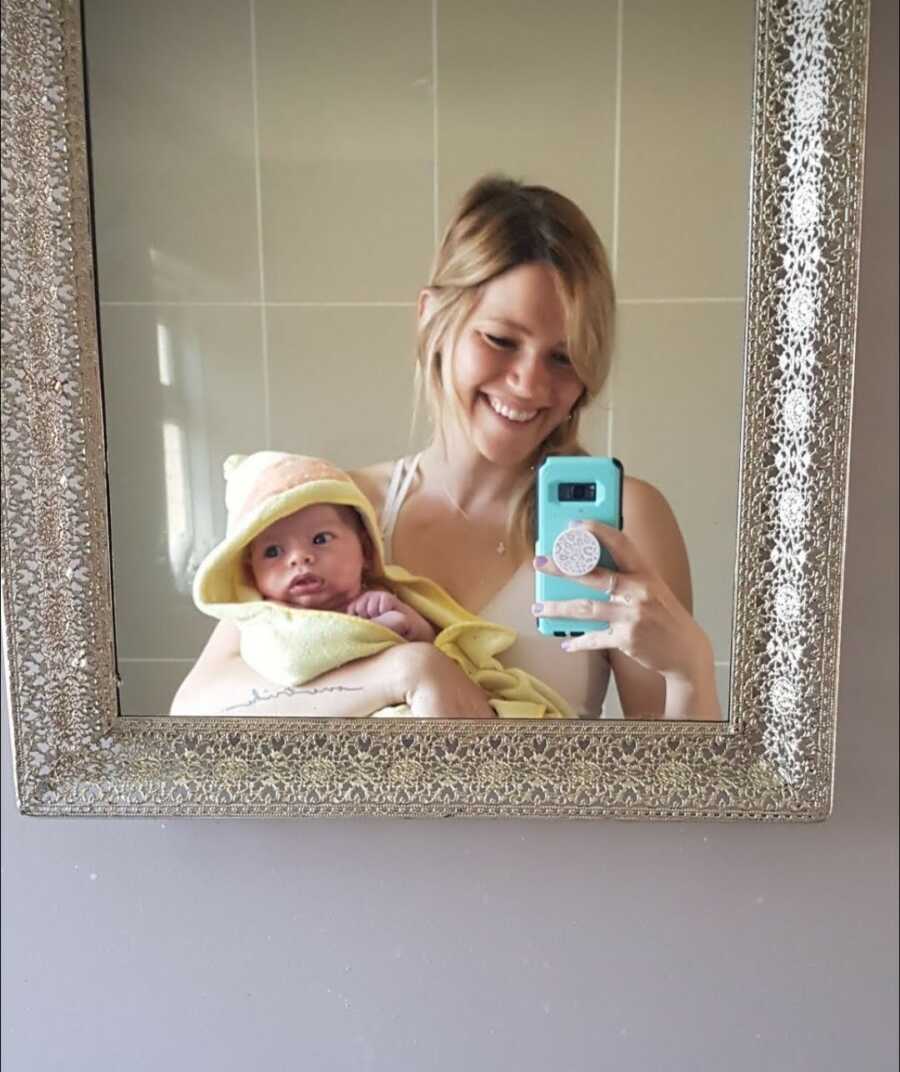 And can I just tell you, this one certainly came in a different type of gift wrap. He didn't come with sunshine and rainbows. Nope. He came with strength and passion. He cried and cried until he would get exactly what he wanted and even then sometimes, he would keep crying. During that first year with my son, I experienced another side of motherhood I hadn't with my first. I experienced severe insomnia and anxiety as a mom. I started to see how while motherhood has its highs of the smiles, the connection, and the 'over the moon' love, it also can have its lows with different challenges, pain, struggle, and worry. I started to see a fuller picture of the journey women go through in loving and caring for another little person.
And this is the thing – while he came with a gift wrap called 'challenging,' he has been one of the greatest gifts to my life. He has grown me, stretched me, challenged me, and matured me in ways I never would have had he not entered our little family. While my daughter brought a little boost of confidence to me in this whole motherhood journey, my son brought me humility. He taught me how to be more gracious, empathetic, compassionate, and loving towards those who struggle with motherhood.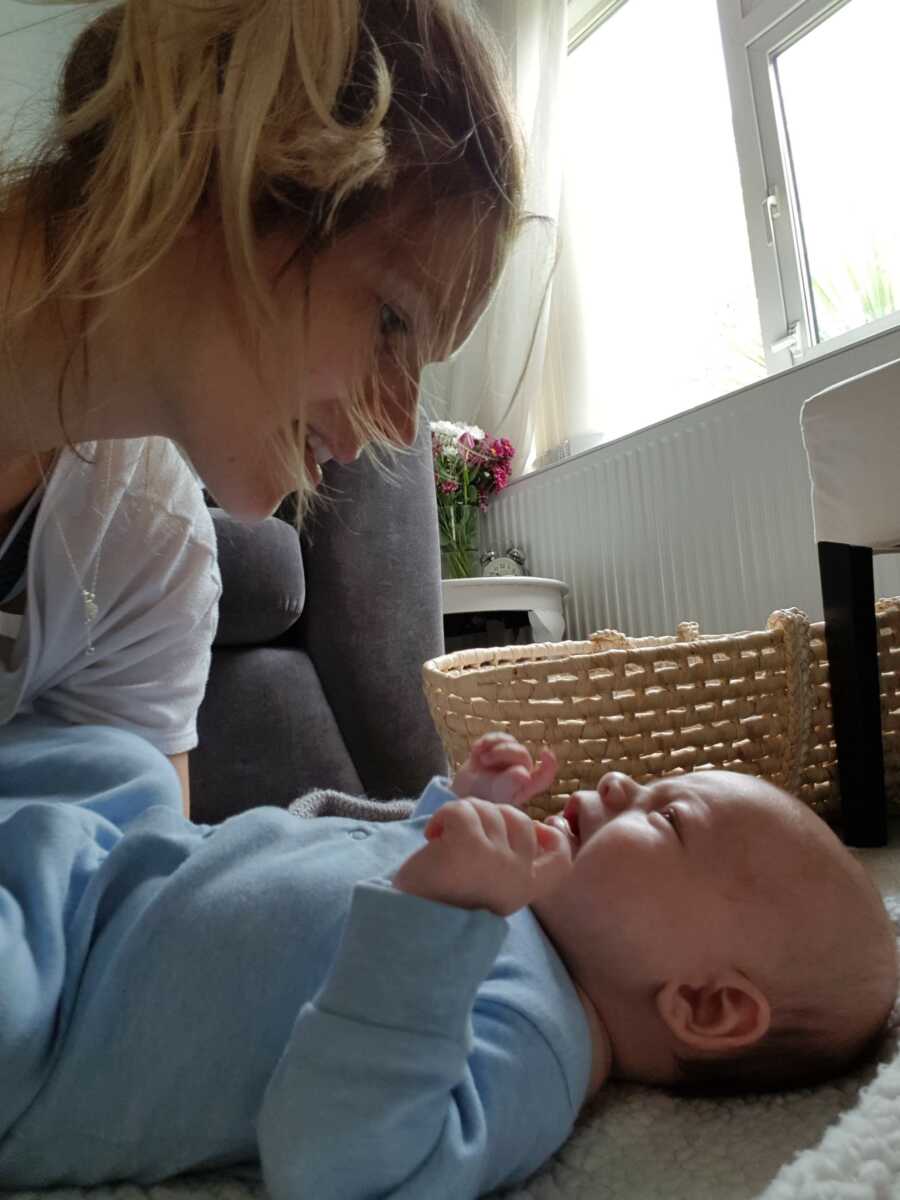 The Memories Made
In their own unique way, both of my children have multiplied my life in such incredible ways. Not to mention how from one simple sledding excursion with them, my entire life has radically changed. I had been working in a job I was desperately trying to get out of but, I wasn't sure what I wanted to step into. Then on January 1, 2021, I took my kids sledding down a long hill in my in-law's front yard. As they came to the end of the hill, they hit a rock, and the sled did a major 180 and then started going down the driveway!
All I could hear was a faint cry for help from my daughter's little voice going, 'MOMMMMYYYYY!' as they trailed down towards the street. It was a major MOM FAIL but man, we laughed about it! I ended up capturing the whole event on video and one day, I uploaded it to TikTok. I had never posted on TikTok before and so I was very surprised when I woke up the next morning and the short clip had generated 22 million views! A few days later, The Kelly Clarkson show reached out to me and I ended up on the show! I am now a full-time content creator and TikTok coach as I've grown a following on TikTok of 200,000 and 9M likes around how to enjoy your kids in motherhood.
Never in a million years would I have thought I would have been a mom, let alone speaking to moms about how to be a HAPPY mom, but I guess life is full of unexpected and wonderful surprises."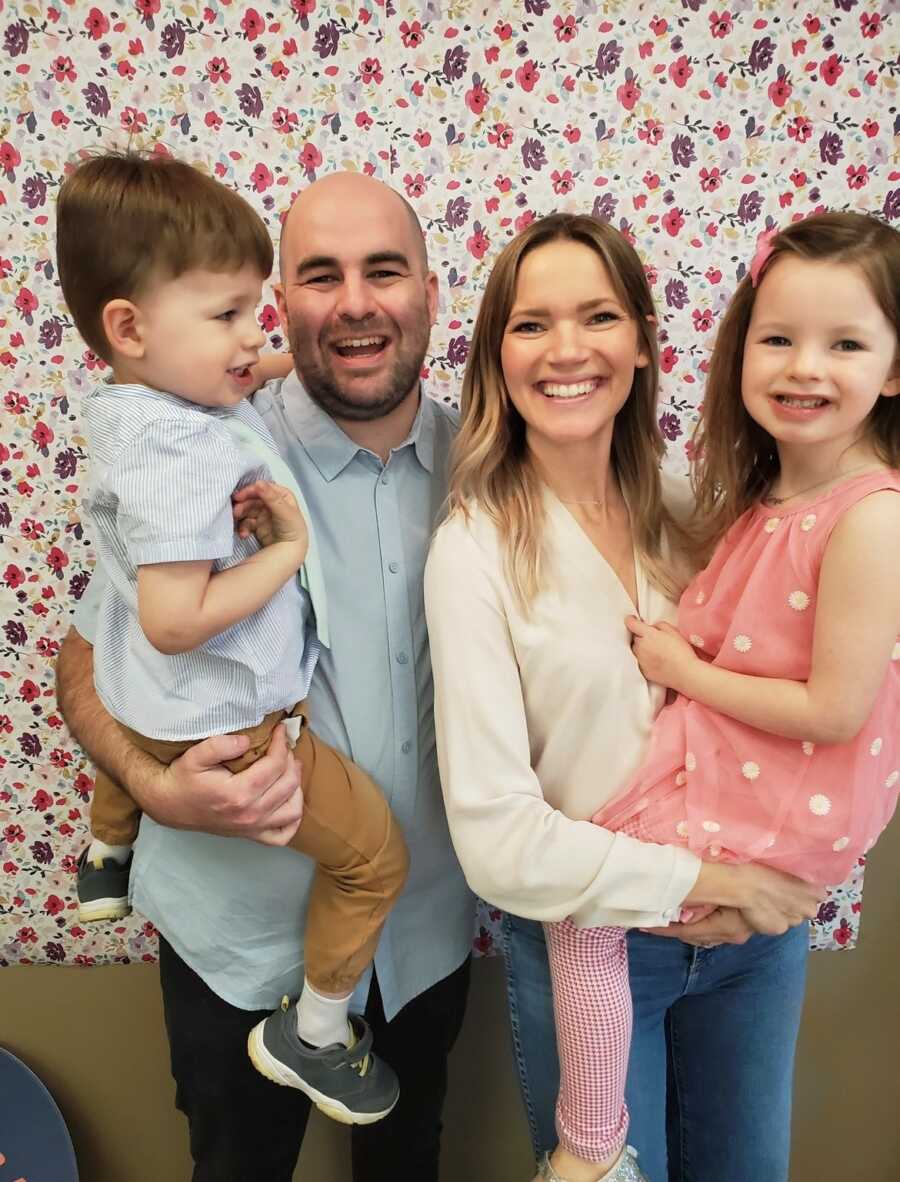 This story was submitted to Love What Matters by Melissa Hughes. You can follow her journey on Instagram. Be sure to subscribe to our free email newsletter for our best stories.
Read more stories like this:
Motherhood Doesn't Come With A Handbook — You Were Meant To Write Your Own
Hey Mama, You're Strong And Resilient — Despite Everything That Forced You To Forget
Do you know someone who could benefit from this story? SHARE this story on Facebook to let others know a community of support is available.