"In April of 2015, I was 25 years old. I had just moved to Pittsburgh with my fiance, we bought our first house, were mid wedding planning, and I was working my 'big girl' job as an occupational therapist in an acute care hospital. My life was everything I wanted it to be! We were checking things off of the 'life list.' First comes love, then comes marriage, then comes the baby in the baby carriage— and I was so excited to see where our love story would take us!
That was when I found my lump. Working in healthcare, I was always on top of my health and body. I was in-tune with changes and this little lump made me feel uncomfortable. It was like, deep down, I knew something wasn't right. I made a new patient appointment for a local gynecologist in my new area since moving across state. I arrived at my appointment eager to get this lump looked at and check another thing off my list.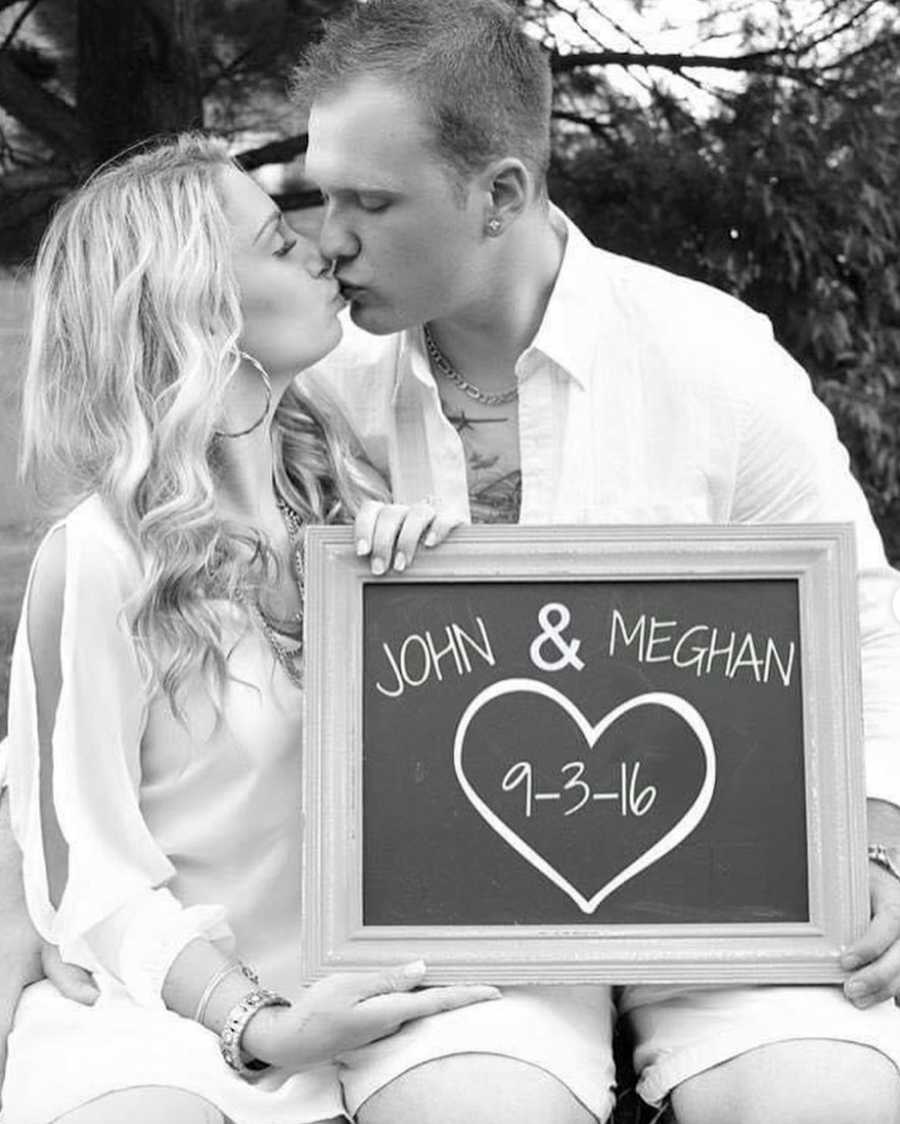 The appointment couldn't have been longer than 10 minutes. The gynecologist asked me a few basic questions, performed a quick breast exam, and said it was nothing. 'You should be fine.' She wrote out a recommendation plan for me to 'massage and put heat on it, and to call if anything changes.' I was so thankful because deep down, I thought it was something bad. I remember going home and telling John, my now-husband, 'My tumor isn't a tumor.' Yes, you heard me correctly, I called my lump a tumor before even knowing it was a tumor!
Months went by and so did life. I landed a new job, we were renovating our house, and I found the perfect wedding venue. We set the date for September 2016! We were living a fairy tale life and looking forward to our future. Come October, I noticed my tiny pea-sized lump had nearly grown to about the size of a quarter, which to my A-cup boobies, was nearly my whole breast! I was at work and was just uneasy about the lump situation. I took a break and called my gynecologist's office, letting them know my lump was bigger and I wanted to be evaluated. They couldn't get me in for 2 to 4 weeks, therefore I called my PCP who got me in that afternoon. And thus my journey began.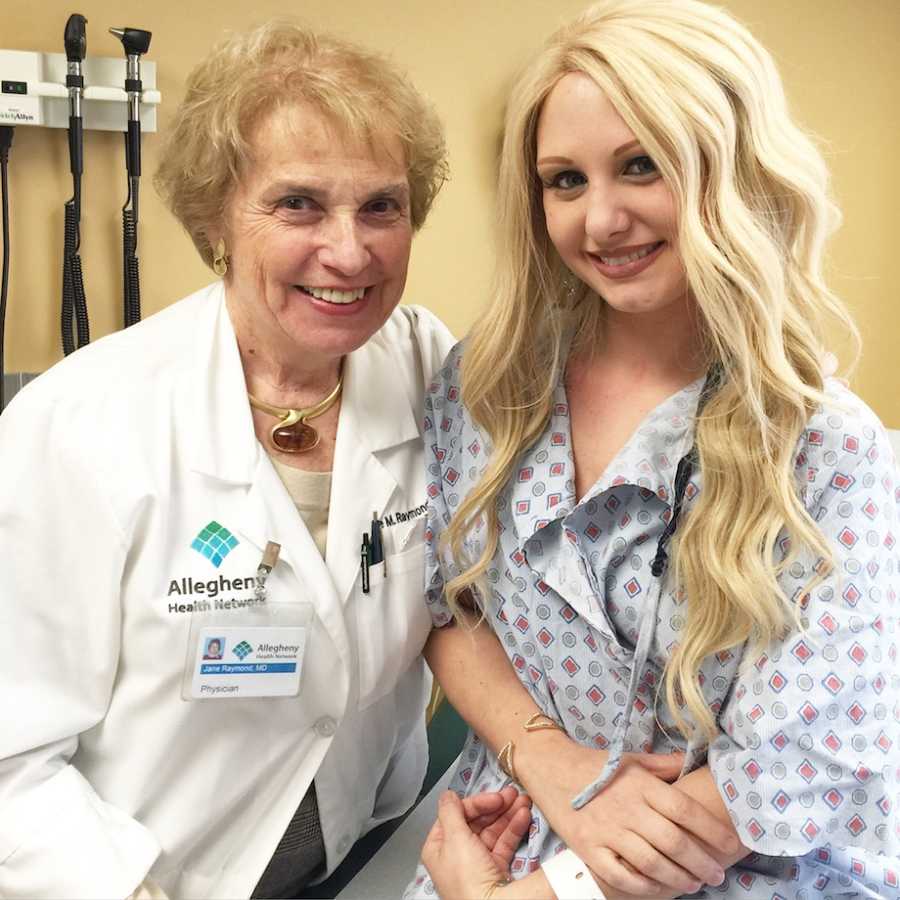 My PCP knew something was NOT right about this lump. She immediately ordered diagnostic testing, which literally saved my life!
The next day, John and I drove to the hospital for an ultrasound. We followed the signs and turned out I was heading to the 'Cancer Center.' I remember looking at John and saying, 'Don't worry, this is just where they do this kind of testing.' But deep down, I was freaking out. They did my ultrasound and were concerned. They did a biopsy, which made them more concerned, and finally did a mammogram, prior to bringing me and John back in to meet with a doctor. They told us there is most definitely a mass but they must wait on the biopsy before knowing anything. Upon us leaving, the doctor pulled John aside and said something like, 'Go have a good weekend with her because it's not good.'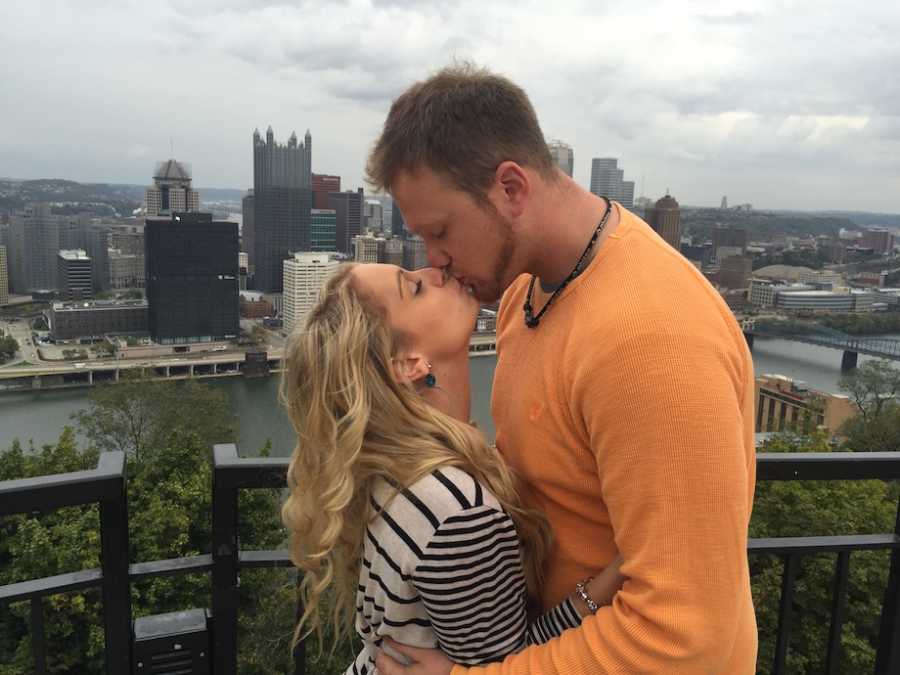 That weekend, we went pumpkin picking. I wore an ice pack in my bra because I was so sore from the biopsy. Monday came around and I just pulled into the parking lot of the grocery store with my mother-in-law when I received the call. The call that changed my life forever. The doctor said, 'We have good news and bad news. The bad news is it is cancer. The good news is we have a lot of treatments for this kind of cancer.' I felt like I was falling into a rabbit hole. My life was crumbling beneath my feet. I don't even think I understood the rest of the call. I remember asking, 'What do I have to do now? Do I have to check myself into the hospital?' I was so new to cancer.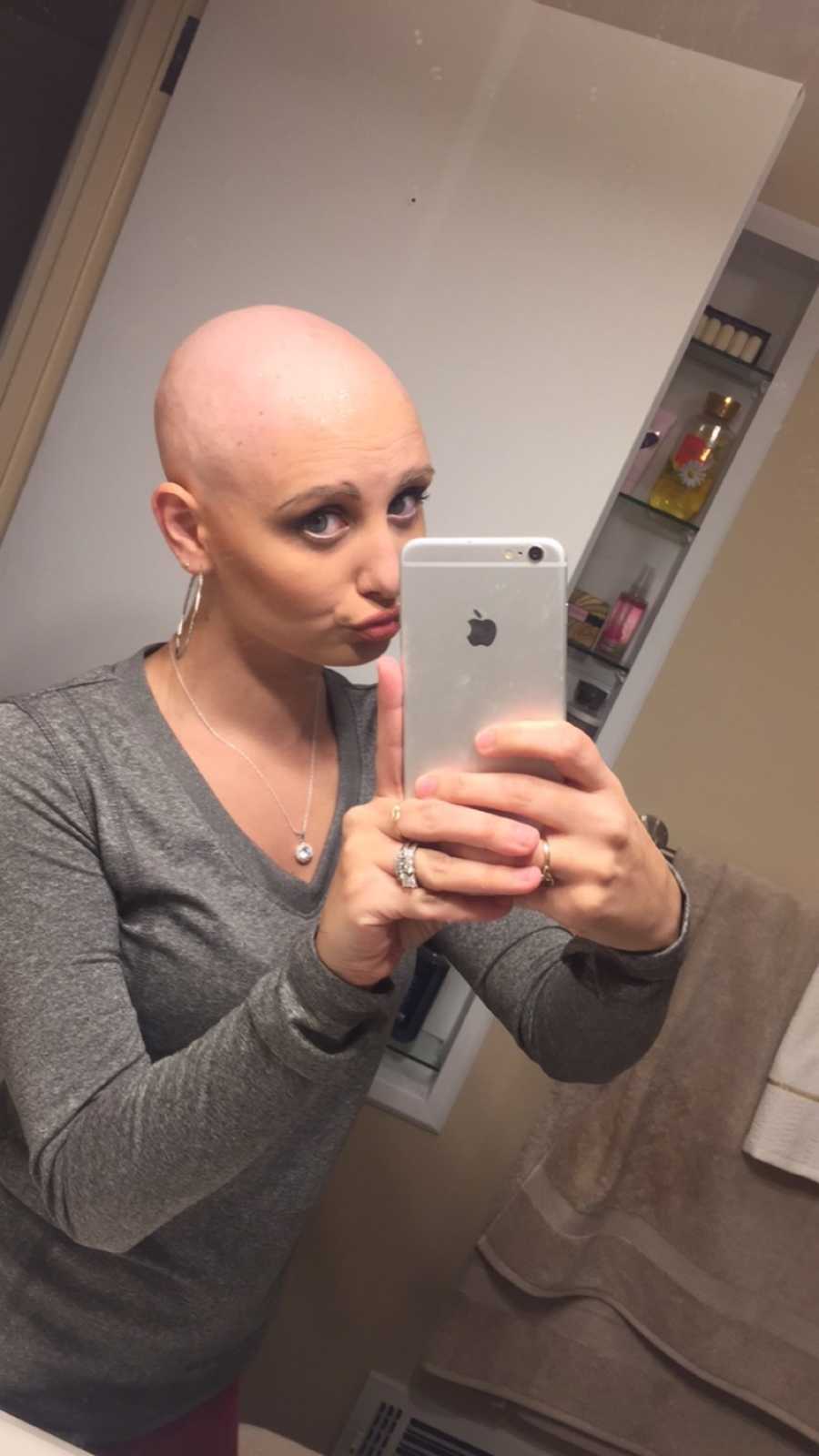 The rest of the week, I was scheduled for appointment after appointment. I went from hardly ever going to a PCP to having an oncologist, a surgical oncologist, a radiation oncologist, a fertility specialist, and a plastic surgeon — just to name a few of the main doctors I now had literally overnight!
My diagnosis: stage 2B er/pr+/ her 2 – ductal carcinoma with a PALB2 mutation
Plan: fertility preservation, egg retrieval, chemotherapy, oral chemo trial, double mastectomy with immediate reconstruction and expander placement, 33 rounds of radiation, then implants, and hormone therapy for 10 years.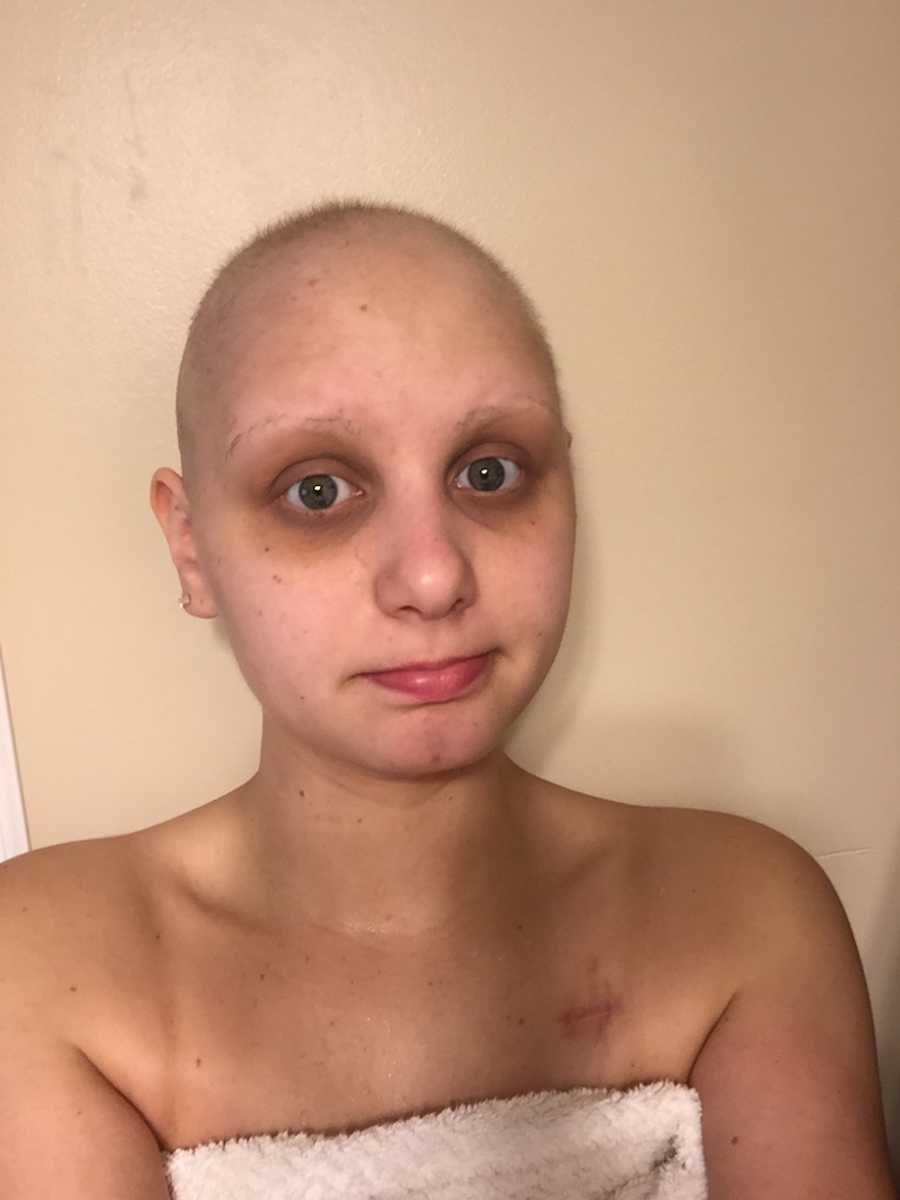 Life with cancer is something I never in a million years would have imagined happening to me. I was a healthy 20-something-year-old who just graduated from college. I never had any health issues, I wasn't overweight, I was active, I never smoked, and hardly drank. We also didn't have a family history of cancer really at all! It just proved, cancer DOES NOT discriminate. It can literally happen to anyone!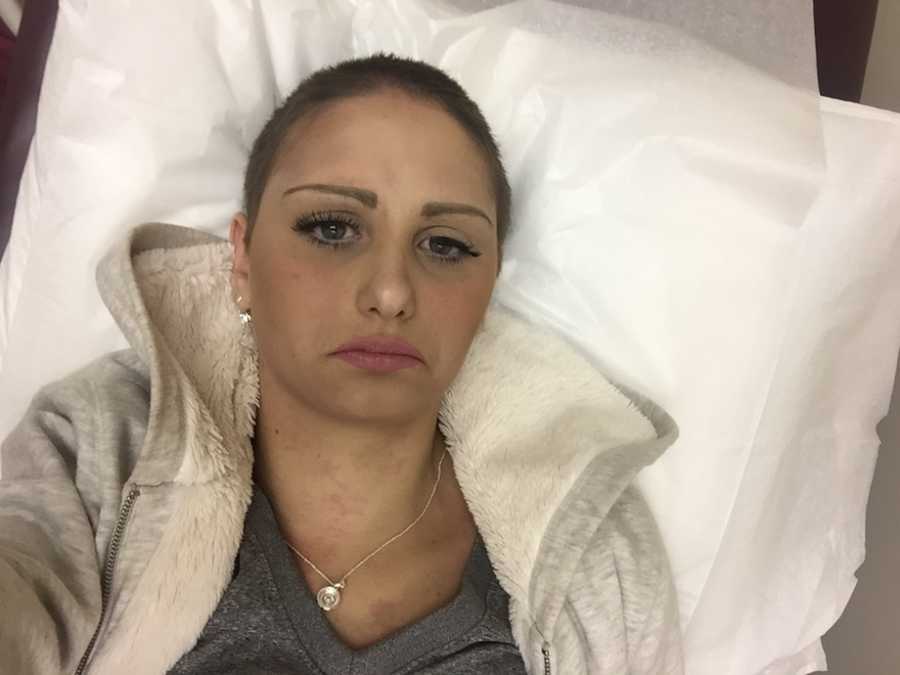 Once diagnosed, I started sharing my story online through a blog because it was overwhelming telling and texting a million people the same thing. I then found people actually like hearing my story and began posting on Instagram and Facebook about my journey. My blog then turned into a place of advocacy. I found that through my voice, I was touching the lives of other patients and caregivers who needed my positivity to help them get through their own days.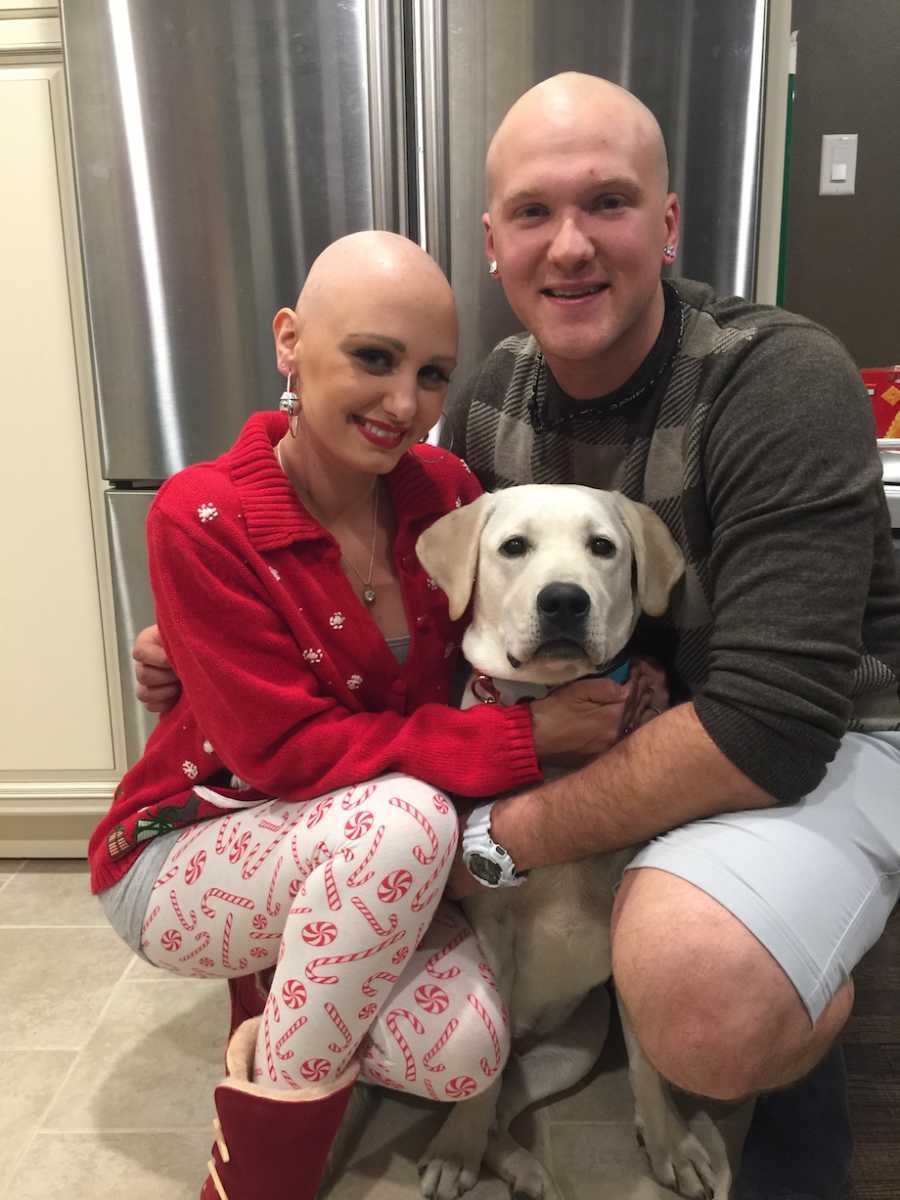 I started attending local and national conferences for breast cancer. I met incredible friends who became my inner circle because they understood everything I was going through, physically and emotionally. They were the first ones to 'get' what scanxiety was and the fear of recurrence. It was the first time after cancer that I felt normal.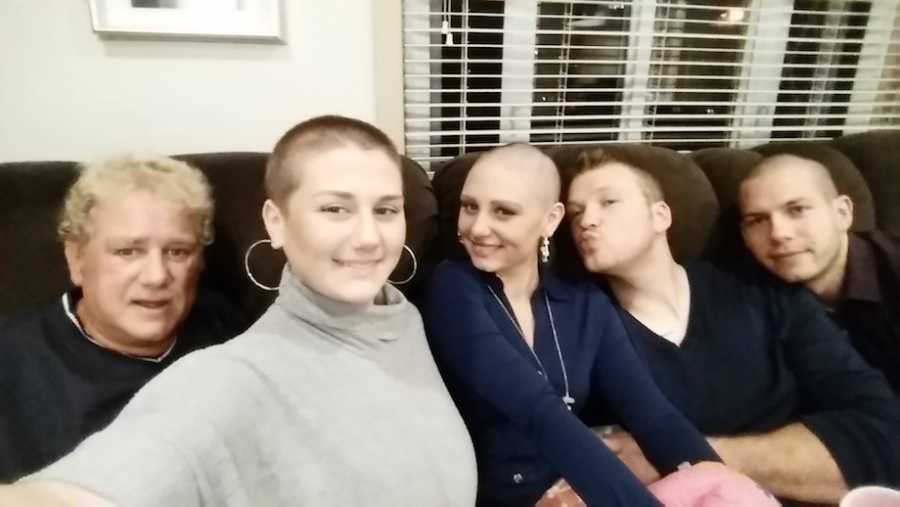 October 12, 2020, will be 5 years since diagnosis and 4 years being CANCER FREE! Over the past 5 years, I have been through hell with treatments and multiple surgeries, I made amazing friends and also watched many of these friends become sicker and sicker because of this disease. Cancer is NOT fair. Cancer is ruthless, cancer is truly hell on earth… BUT I chose not to let it know that.
Two years post-treatment, my husband and I were ready to move on. Yes, I HAD cancer, but I was to the point I needed cancer to be my past and truly LIVE and plan for my future. We met with my oncologist and a fertility specialist and decided it was time to follow my dreams and try to start a family. We went through all the options and decided the most economical option for us would be to try naturally prior to utilizing our embryos with an IVF or surrogate transfer.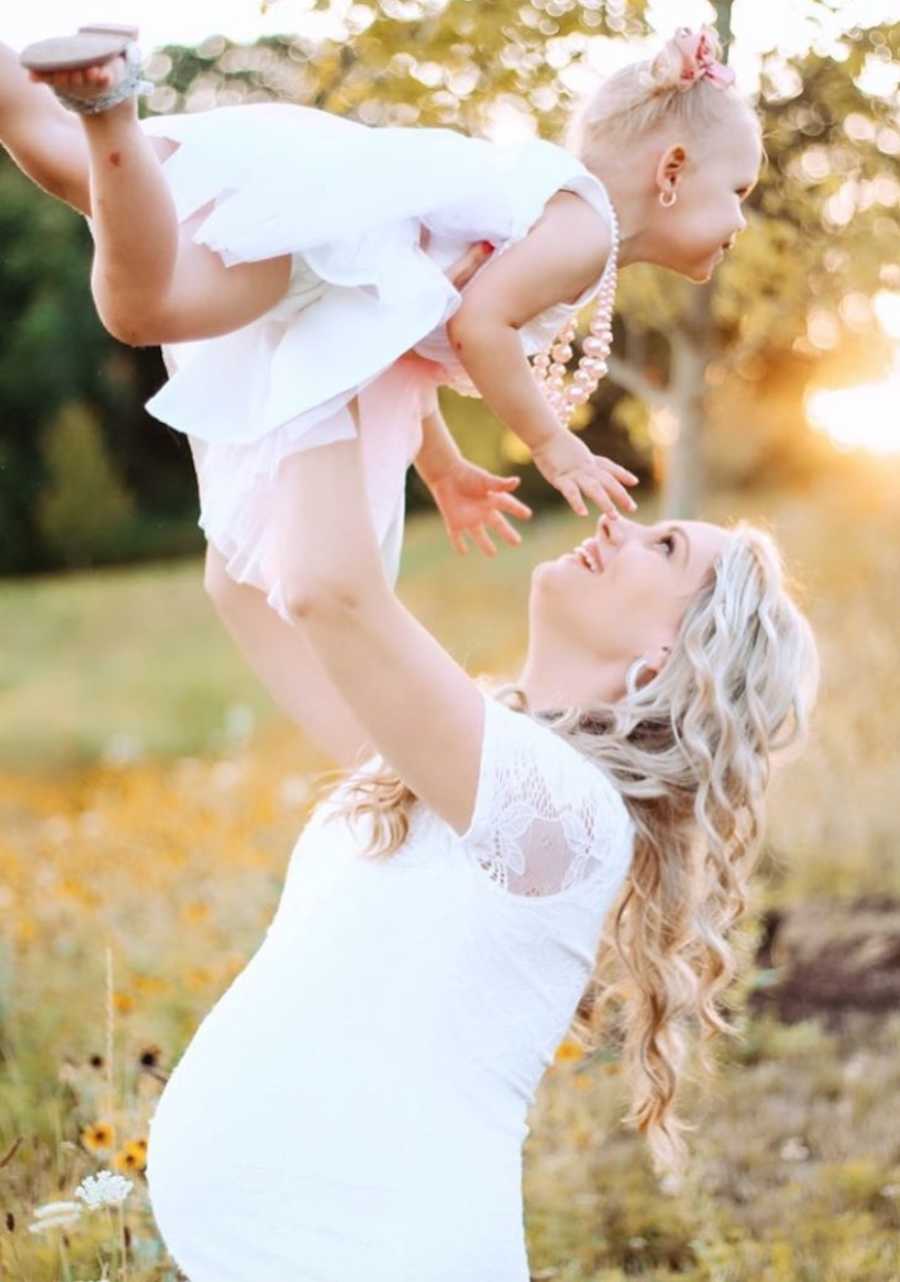 In September of 2018, we welcomed our little miracle baby, Kendra Jane. She was named after the oncologist Jane Raymond, who saved my life and made all my mommy dreams come true. Only a few weeks ago, August 2020, our second miracle baby, Makenzie Marie, entered our lives.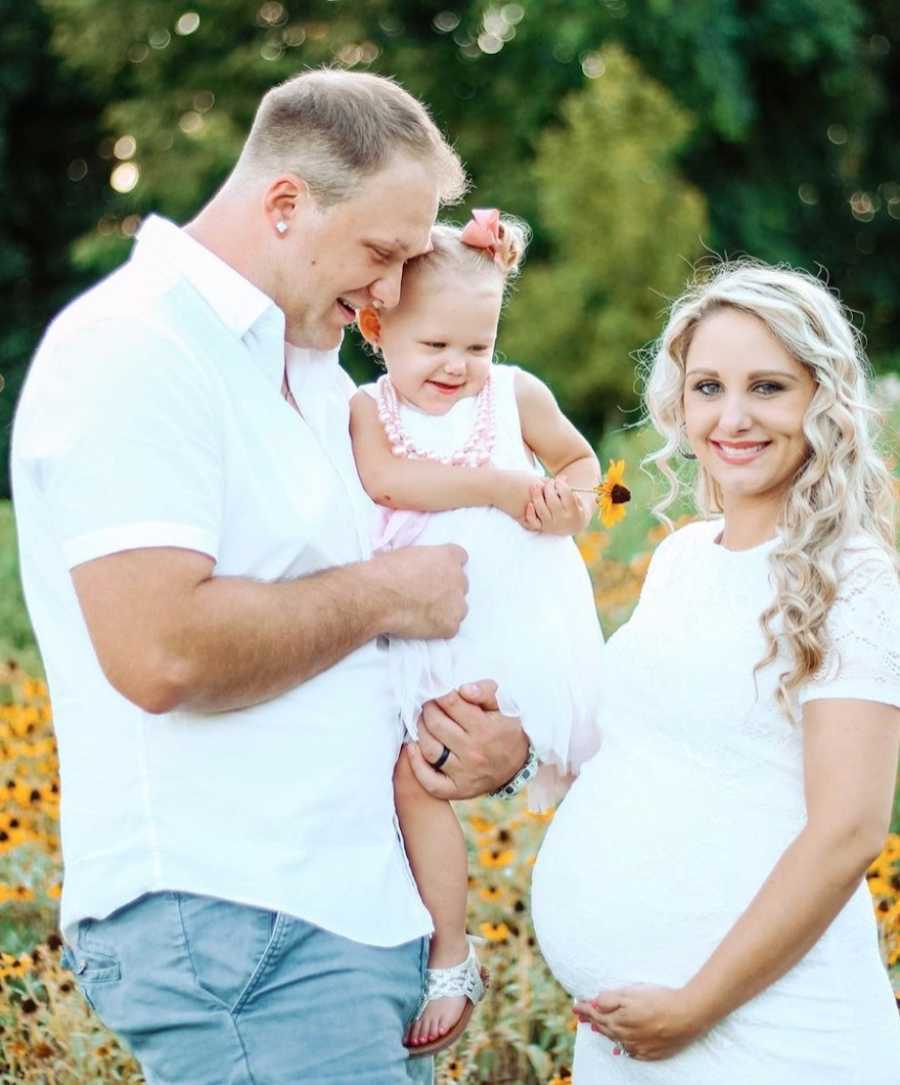 Yes, I am a 'survivor' or deemed cancer-free. However, the effects of my journey will last for eternity. I have constant fears of recurrence but I cannot let my fears hold me back from living my life.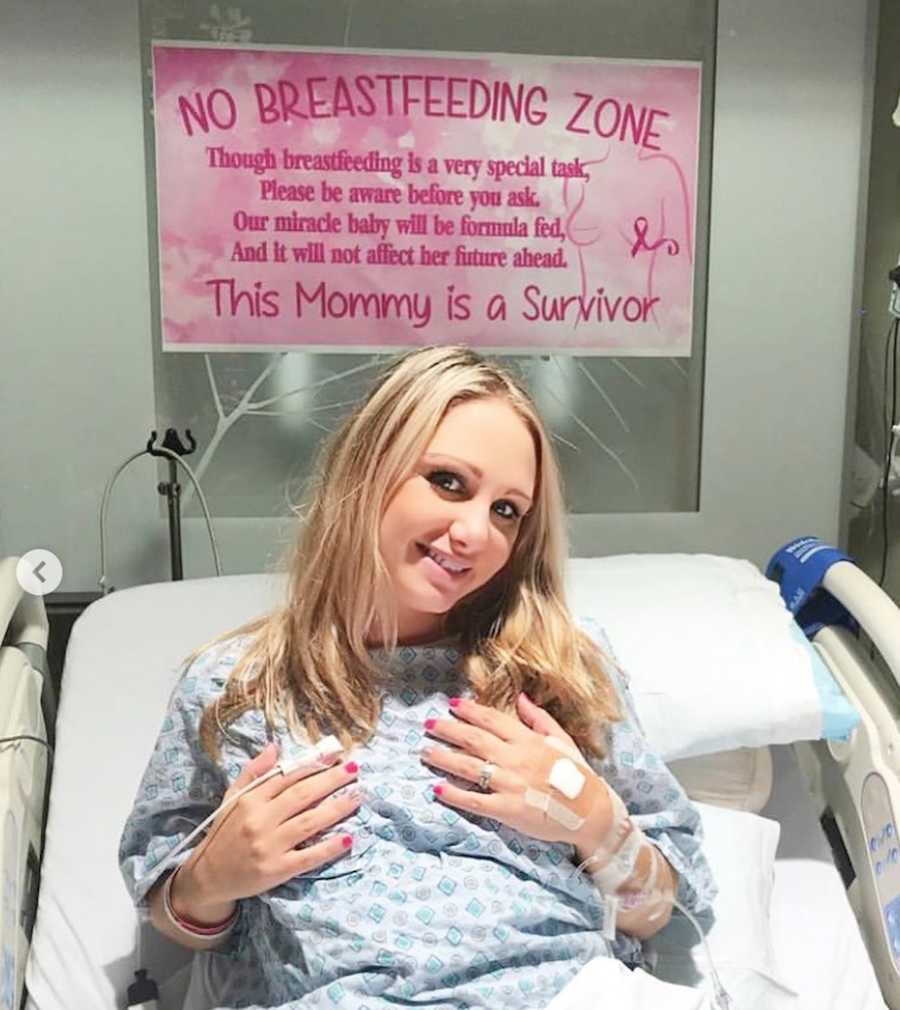 I share my story because early detection is key to better treatment options. Although early detection doesn't ALWAYS save a life, it is essential for men and women to know the signs and symptoms of breast cancer to get the scans and treatments they need. I am also determined to go beyond the awareness part and actually make a difference in this community. I have lost WAY too many amazing, beautiful breasties to this disease, and it's because we simply do not have a cure. We NEED more research, funding has to go to the actual patients losing their jobs and having limited social and financial supports. We must do this to stop losing our loved ones.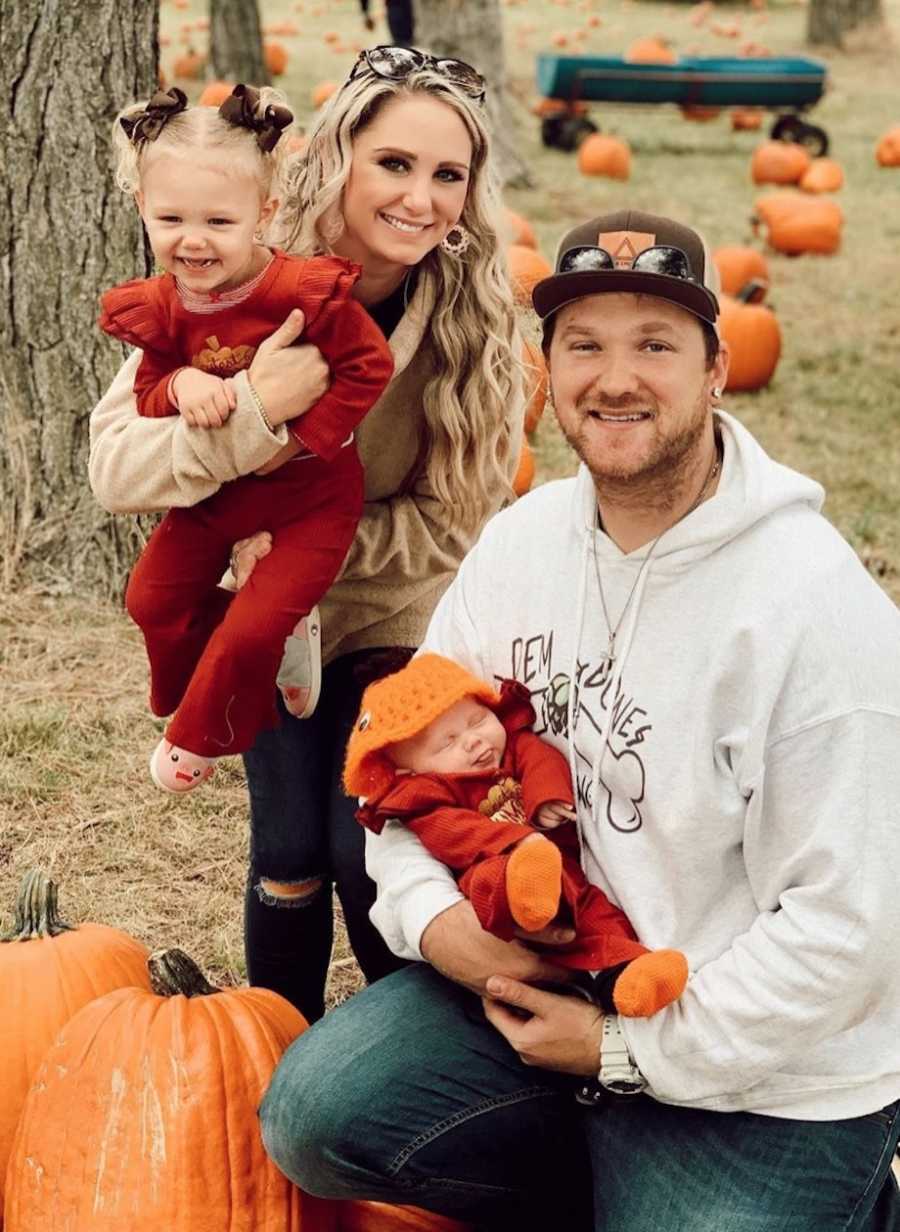 This October, we can wear pink but know behind that pink are actual lives being lost and the faces of these men and women are actual people! We can wear the ribbon but know for a patient with breast cancer, many times through their journey they feel like they have that ribbon tied around their neck and are suffocating from trying to be positive and survive. We can raise money but please support organizations where the patients are actually being affected! We ultimately as a society must come together, fund research, and find a cure so this disease can end and breast cancer can be one less thing for us as a society to worry about!"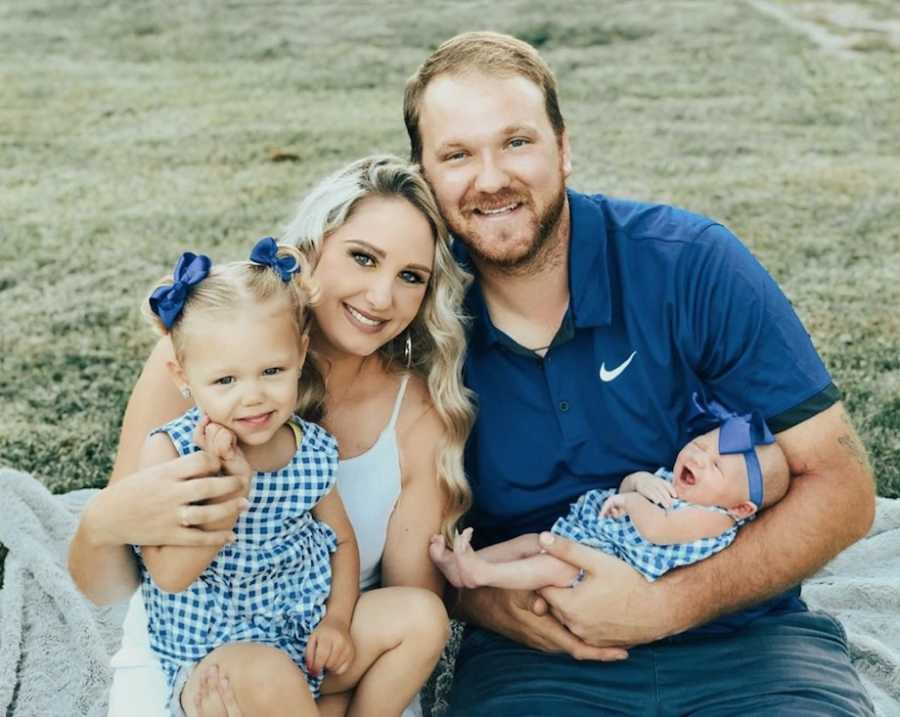 This story was submitted to Love What Matters by Meghan Koziel from Pittsburgh, PA. You can follow their journey on Instagram and their blog. Do you have a similar experience? We'd like to hear your important journey. Submit your own story here. Be sure to subscribe to our free email newsletter for our best stories, and YouTube for our best videos.
Read more stories like this:
'Her doctor burst in. 'Where is she?' He looked nervous. I wished for a second parent to defer to. But I didn't have one.': Daughter supports mom through terminal illness, 'I hug her a little longer each day'
'There I was, 17 and 34 weeks pregnant, learning my daughter had a huge tumor in her brain and was going to die.': Teen pregnant with daughter receives terminal brain cancer diagnosis days before delivery
'I love you, mom. I'm not ready.' I kissed her forehead and said goodbye, knowing we'd never speak again. 'It's your turn to be strong now.': Daughter exchanges vows in front of terminally ill mother
Provide strength for someone struggling. SHARE this story on Facebook to let them know a community of support is available.