"I had the pleasure of meeting then Cassie Coaster and Ryan Lohrey a few months prior to their wedding in June of 2017. As with every wedding I photograph, I felt so incredibly honored that after an e-meeting with them they did in fact choose me to document the story of their special day. I had no idea, as did any of us, how this story would actually unfold. How it would become a tragic love story and then transform into a story of hope and of a beautiful miracle.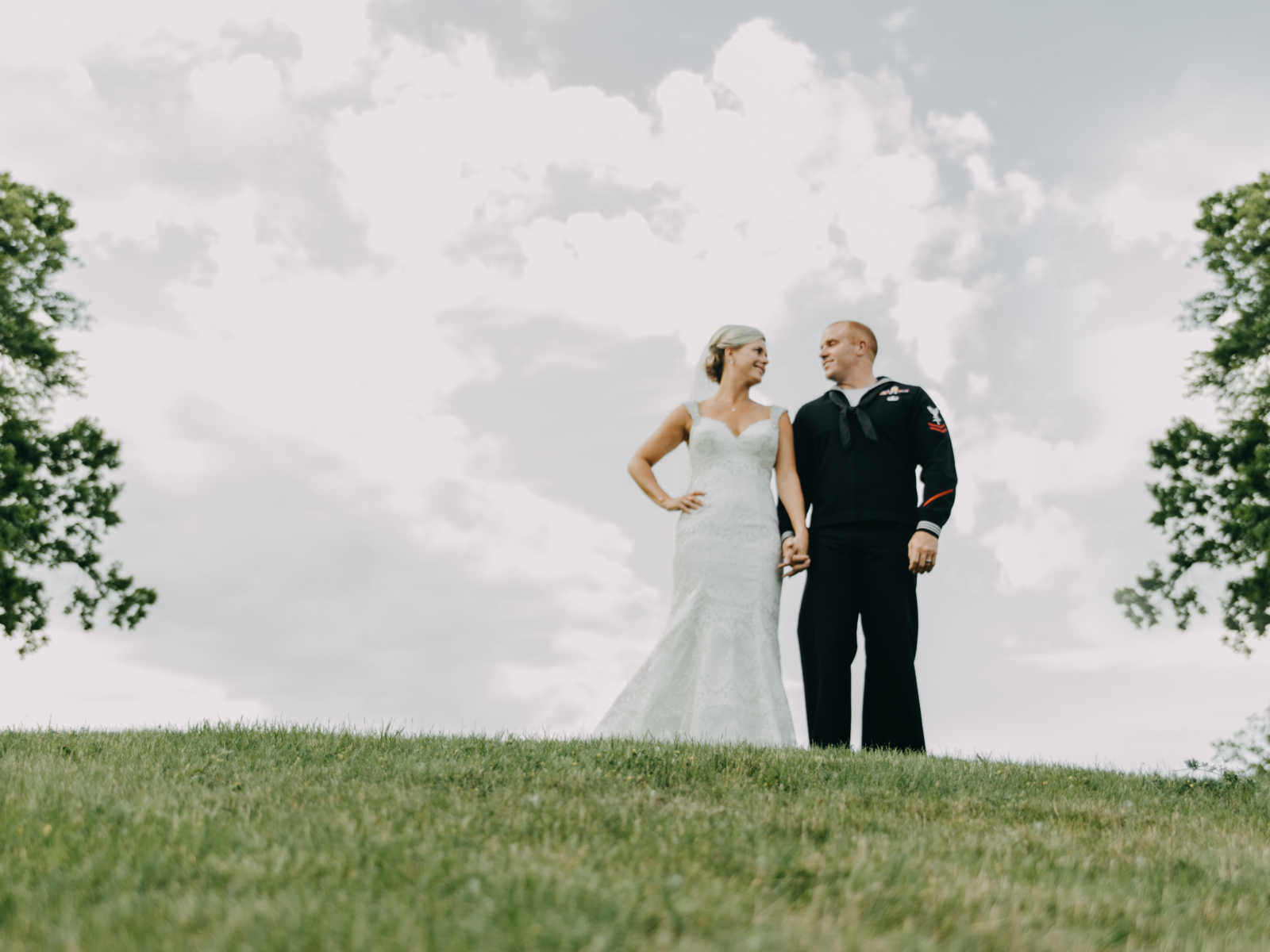 The wedding went off without a hitch. It was a warm, sunny day and beautiful evening even though rain had originally been forecasted. The ceremony was full of such love and joy as they celebrated with friends and family long into the night. I remember being excited as always to come home and start editing the wedding.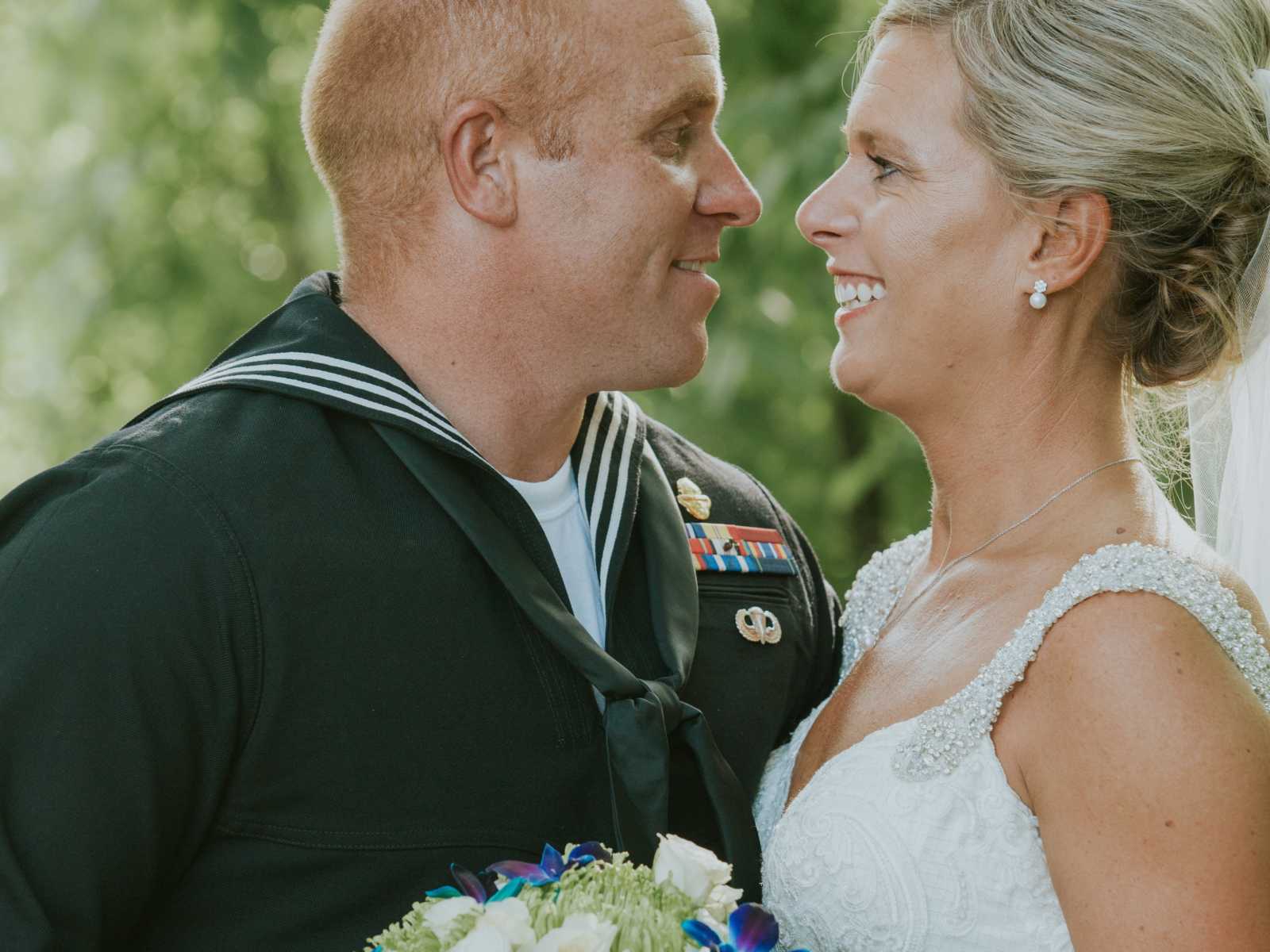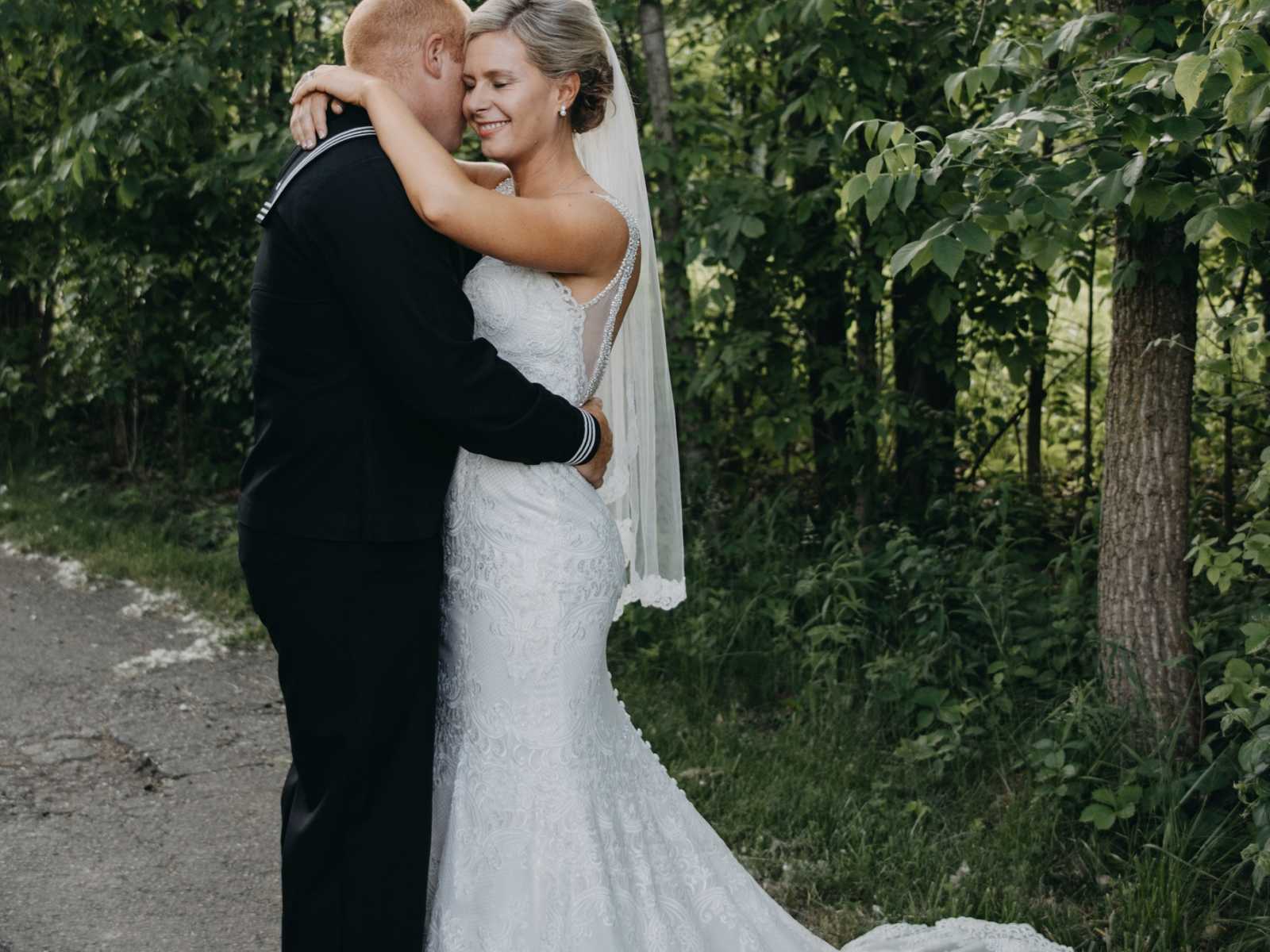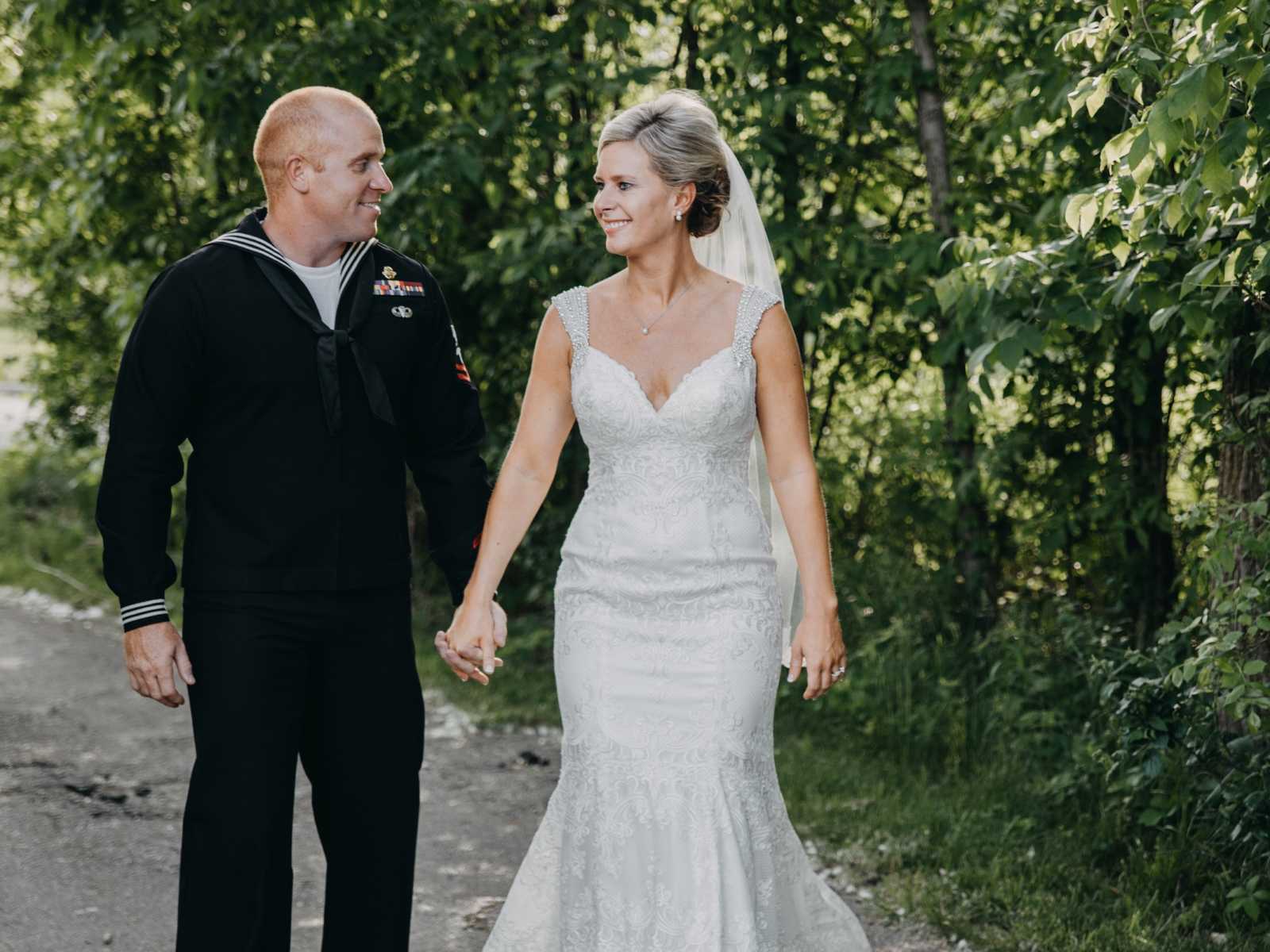 On or around July 11th I remember receiving a text from Cassie about Ryan being a victim of the July 10 military plane crash in Mississippi. I fell into a heap on the floor. I was wrecked. Though we had only known each other throughout the planning of their wedding, spending the day focused totally on their love for each other and working intensely to capture all of it in their images, I obviously felt very close with them in having shared with them the happiest day of their life. Trying to stomach and even come to understand why this had happened was impossible.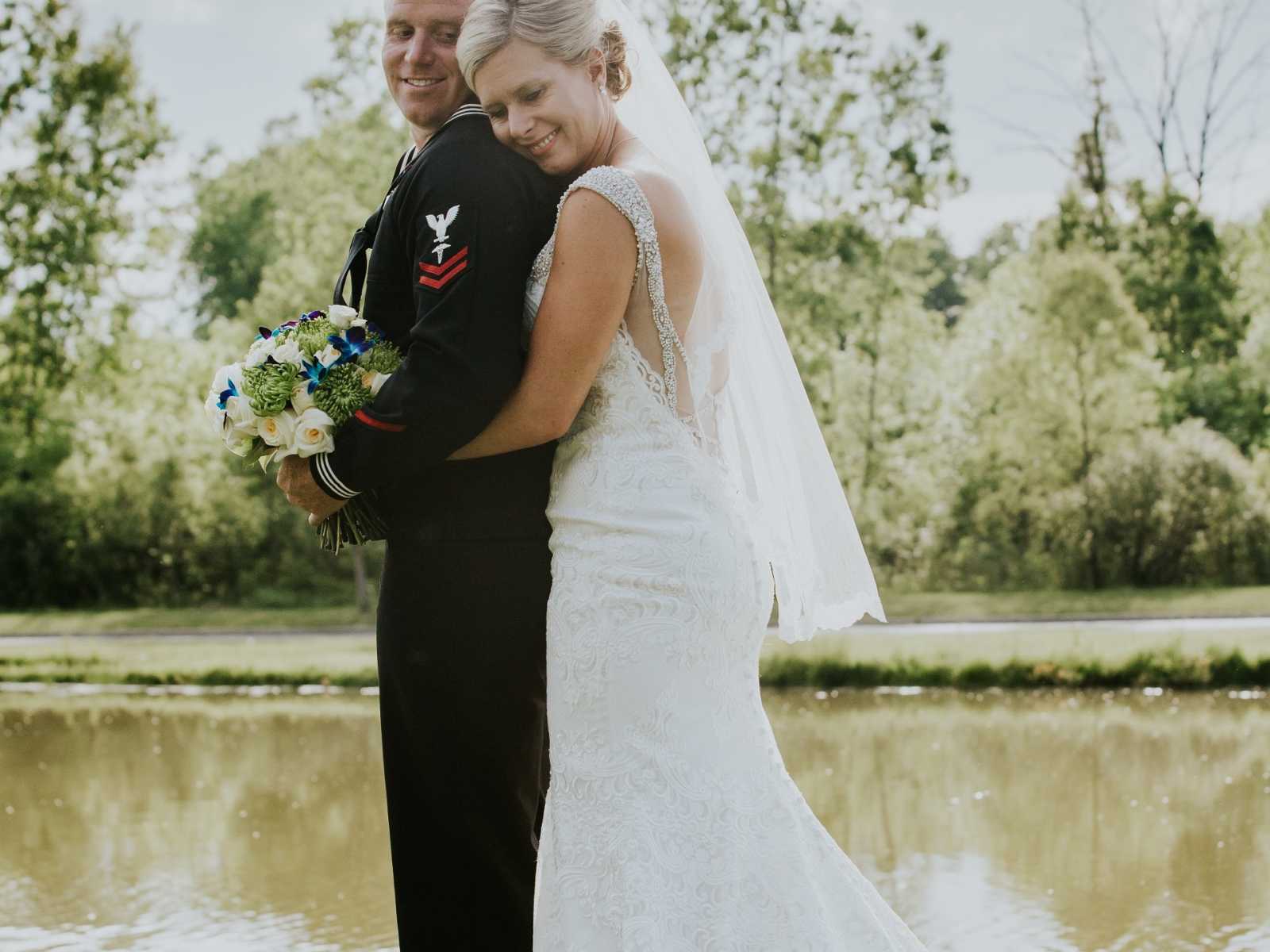 It was then that I vowed to use my photography in whatever way that I could. Cassie and Ryan were stationed and living in North Carolina when he passed. After his funeral on July 31, 2017, Cassie tried to somehow move forward connecting with other widows, being a part of memorial events, etc. About one week after the funeral Cassie received a beautiful gift from the Lord and from Ryan as she found that she was expecting their baby. She was quoted as saying, 'The week after the funeral was when we found out we were having a baby. I knew Ryan wouldn't leave me alone. He wanted me to have a piece of him forever.'
On Veterans Day of 2017, as Cassie prepared for motherhood, she chose to honor her husband during their baby's gender reveal party, vowing to hold the event on Veterans Day. She enlisted the help of 16 service members who were friends with Ryan.
Before making the big reveal, one of the men began an announcement: 'Cassie Lohrey, we do hereby appoint you impregnated by Ryan Lohrey and congratulate you on your soon-to-be new baby.' Just then, the men let out a flurry of pink sparkles, revealing that Cassie is having a little girl. Cassie says she plans to name her daughter Ryan Jo.
Cassie soon made plans to move back home to Michigan where she could be closer to family and friends as she awaited her princesses' arrival. I was so hoping she would she contact me to set up a maternity session. In this session, it was such a desire of her heart to somehow include Ryan. We thought long and hard together about ideas and ways to honor him in this session.
In Michigan, the weather had been wretched cold, rainy, snowy, really honestly like Michigan in February. But the day we finalized for her shoot we got the blessing of a short warm spell and on that particular night, and incredibly warm sunset.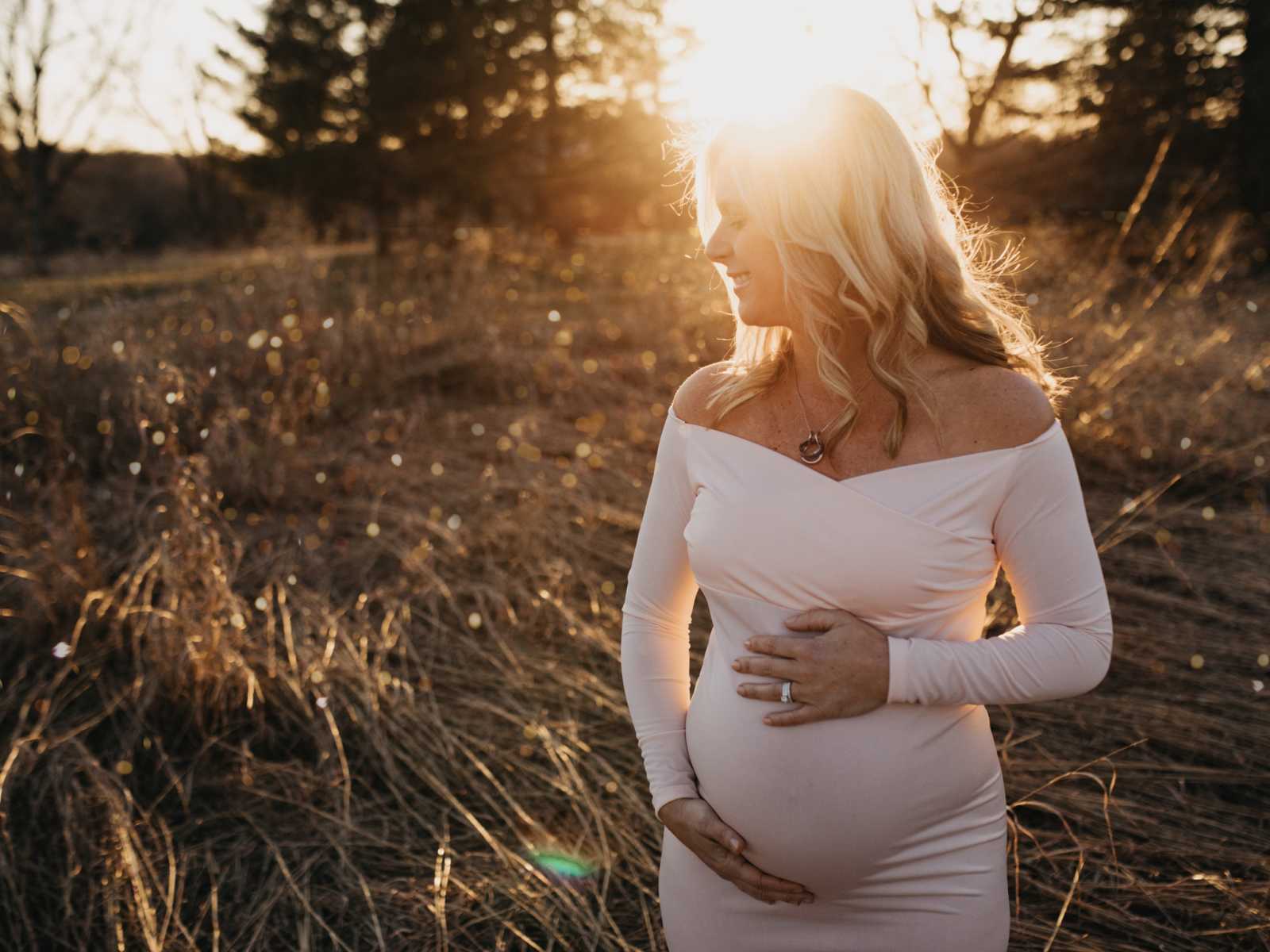 We had a wonderful time together and when we parted ways, I couldn't wait to get home and use their wedding images to try to somehow superimpose Ryan in an image to be with his wife and baby. Unbelievably, the very first image I chose fit perfectly on one of the images we had just taken. It was magical. I wept. I remembered thinking I couldn't wait to send her the image of him by her side again with his arm wrapped around their daughter.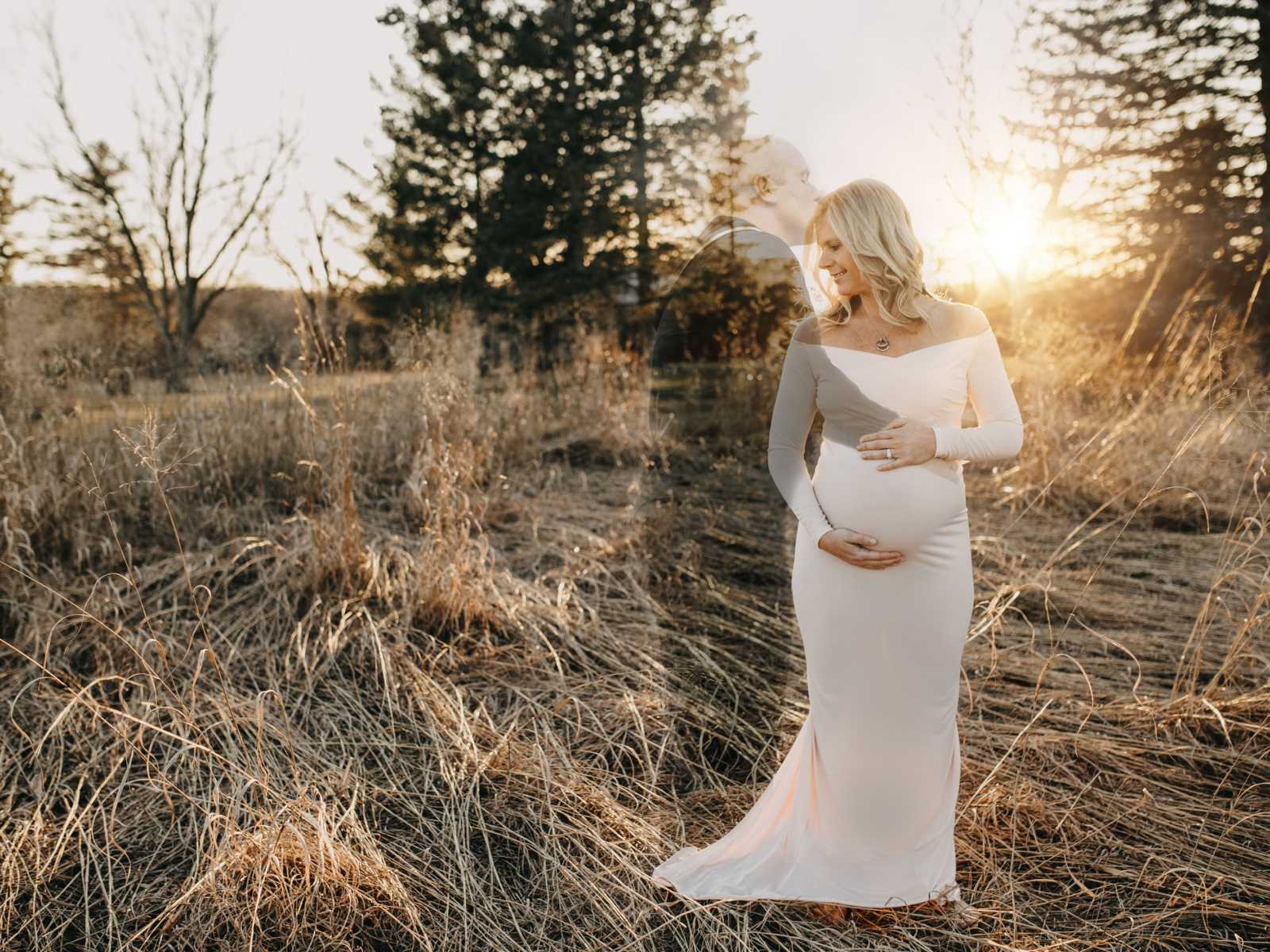 God has shown me in this that even though this story began with so many cries out to Him as to why He would allow such a thing to happen, that Ryan would lose his life so young and newly married, a servant of our country, kind, strong, and generous as described by his friends and family, it ended with us all in awe of the miracle He orchestrated in knowing Ryan's heart and wishes, that his wife not be alone and always have a part of him.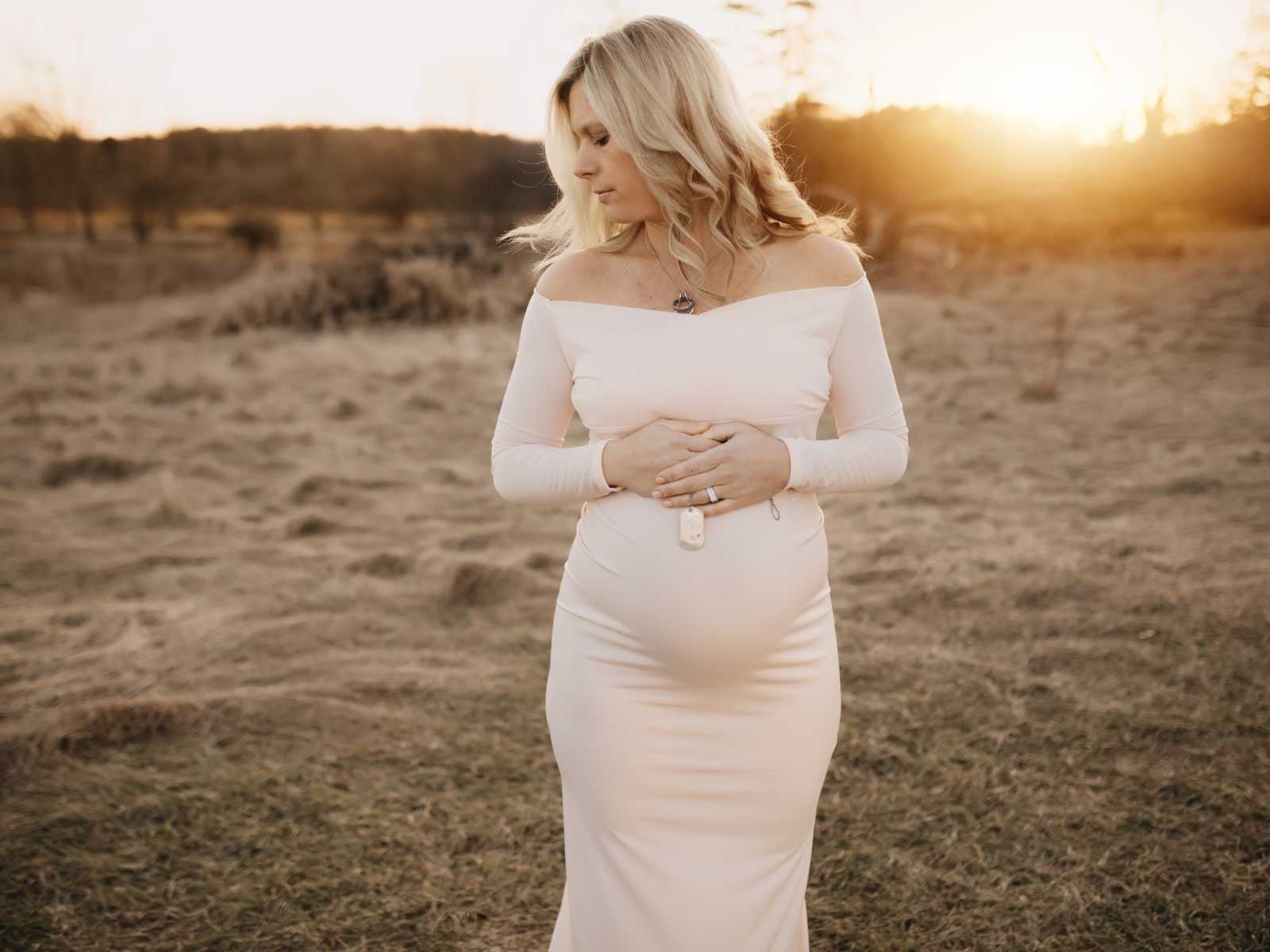 I am so excited to meet this sweet girl. I will be so blessed to photograph her after she is born. I am so humbled that I have been able to be a small piece in this heartbreakingly beautiful story.  I am so grateful that I will be allowed to document the chapters that lay ahead. I promised Cassie, Ryan Jo, and myself that I will do my best to honor Ryan well in all that I do for them and I can't wait to fulfill that promise no matter how many times/chapters they want me for… I will be so happy to keep telling their story."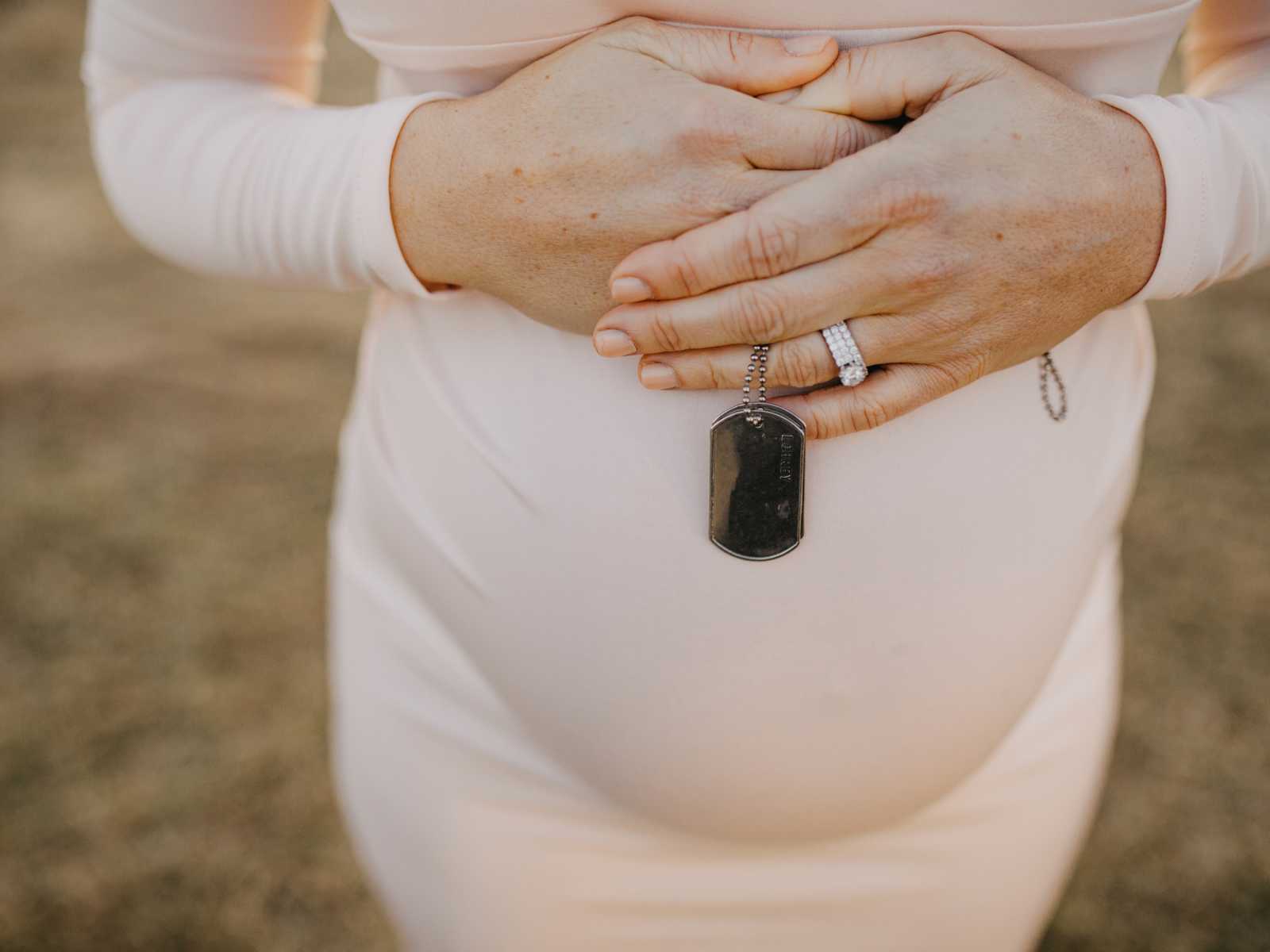 This story was submitted to Love What Matters by Amie Akers of A Stitch in Time Photography. Submit your story here.
Show your love for the active duty heroes around the world. SHARE this story on Facebook.