"To this day I still can't listen to the Halloween theme song. My heart starts racing and everything from that night rushes back to me. Moments like this remind me of just how resilient I am.
Growing up my life always appeared to be easy. I grew up in an upper middle-class neighborhood, my dad made good money, I was tall and blonde with a smile always pasted on my face. It was the summer before high school when my mom sat me down to tell me that my dad had been abusing narcotics. Being 14, I had absolutely no idea how bad it was going to get. Over the next several years we had 3 'interventions', numerous dinners or conversations that abruptly ended with him falling asleep, screaming matches that could wake the neighborhood, and sleepless nights worrying if he was awake and getting high. Through all the emotional abuse, I was still a 'Daddy's Girl'. When things were good, they were great. When things were bad, I couldn't grow up and get out fast enough.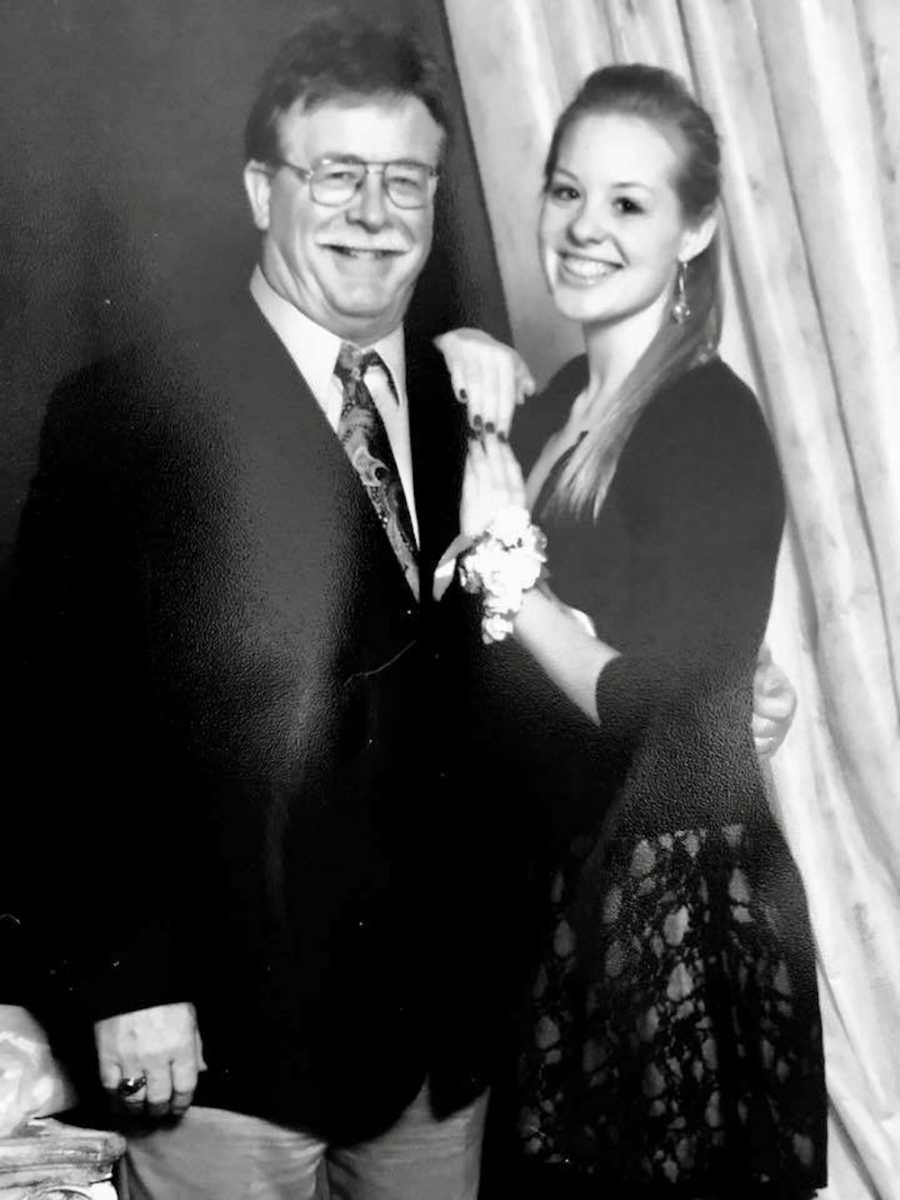 When I was 16, I met my high school sweetheart. We had a lot in common, including a father that had substance abuse issues. Not only did we get along so well, we could comfort each other when needed. We fought often but we were always there for each other and had a special bond because of our dad's. I thought it was normal to bicker and that if we could get through struggles at home, we could get through anything.
This theory was tested on March 10th, 2013. It was about 3 months after we were engaged and the night, we were out celebrating my dad's 1-year sobriety. I was happier than I'd ever been. My dad was happy and healthy, I was getting married, and my dad and I had talked about him walking me down the aisle. After an amazing dinner, my fiancé and I went back home to go to bed. Around 1 or 2 in the morning his phone rang (his ringtone was the Halloween theme song). It was my mom in complete hysterics. Through the little I could understand; my dad wasn't breathing, and paramedics were doing CPR. We rushed to the hospital and after almost 18 hours, we got the news my dad was brain dead. He had fallen into the tub, hit his head, and had gone without oxygen for too long. We went from having this amazing evening celebrating good health, to turning off my dad's life support.
Over the next year I focused on wedding planning and convincing myself that I was fine. I didn't cry often and didn't think about it much so I 'must just be stronger than I thought' The wedding came and went. Everything seemed wonderful but nobody knew, including myself, that I was not okay. I went into a deep depression and spiraled out of control. I had an affair, asked for a divorce, lashed out at anyone that tried to help, and ended up divorced 7 months later at 23 years old. I struggled for the next year in a toxic relationship, with only a couple friends who would talk to me, and panic attacks about being in public. I was not that bubbly girl with the smile pasted on my face anymore.
Then one day it hit me. I went through years of struggle with a father that was an addict, but that pain was over. I went through the traumatizing experience of a divorce at 23, that was now over. The only thing that was holding me back from enjoying life and prolonging my pain was myself. I ended that toxic relationship, I reached out to my old friends with sincere heartfelt apologies, I went back to school to get my degree, and I rebuilt the relationships with my family. I started a new job for a fresh start and that was where I met my now husband.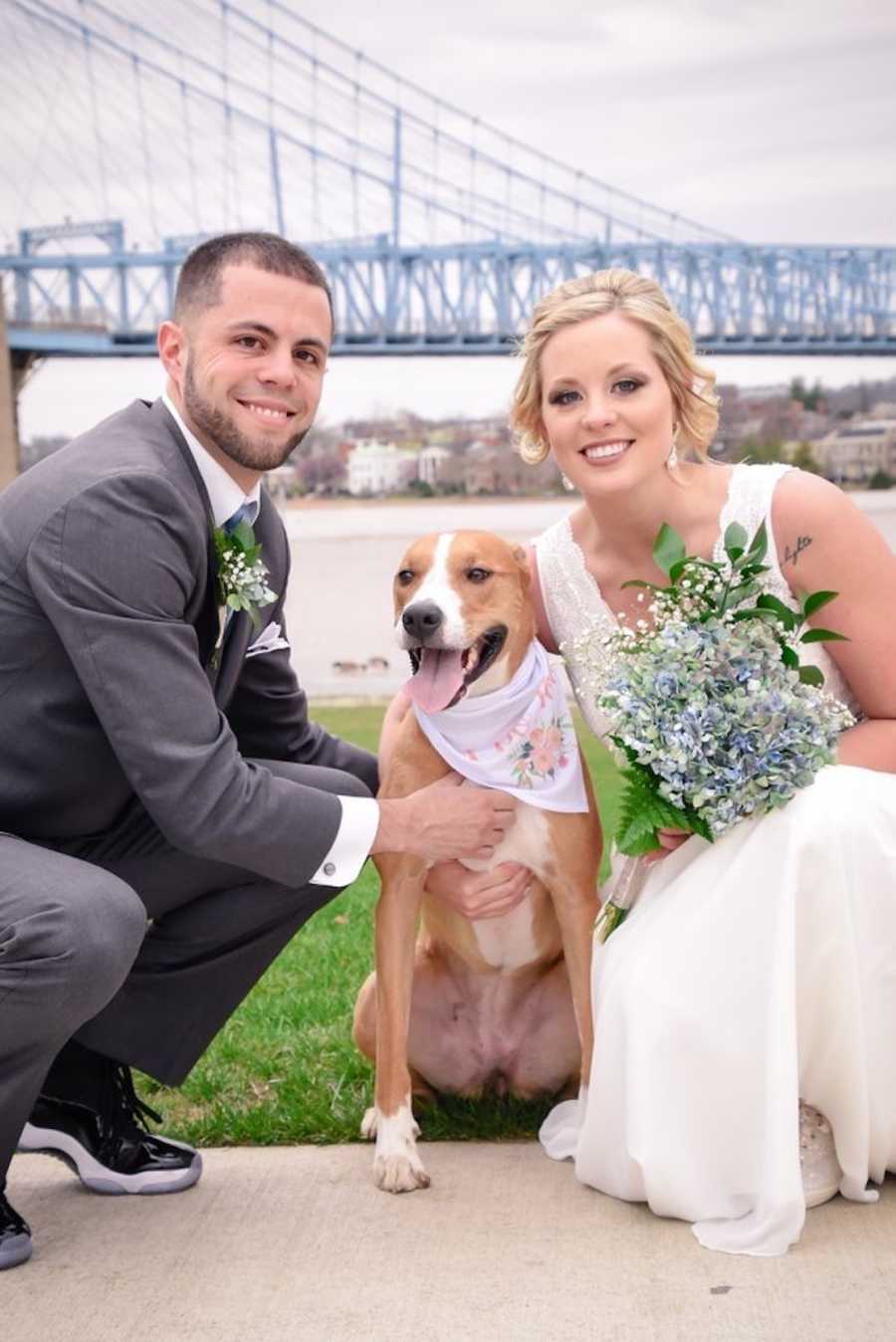 Three months after I started my new job, I got wind that his mother had passed. Even though I had hardly ever spoken to him, I felt compelled to reach out. I knew how painful it was to lose a parent and if I could lend a listening ear, maybe I could help someone get through a tough time like I went through. Little did I know, he had also lost his father years prior and now had no family. We became friends through a work volleyball team and 2 1/2 years later we were married. We have a house, fur animals, good jobs, and life is GOOD.
If I never would have believed in the internal strength I've had, I never would have gotten through the past 6 years nor gotten through the years since that summer before high school. I've never realized how good life could be until I stopped letting myself hold me back. The most important thing you can do is believe in yourself and believe in your strength. Sometimes when you're willing to accept your strength it allows you to appreciate your past."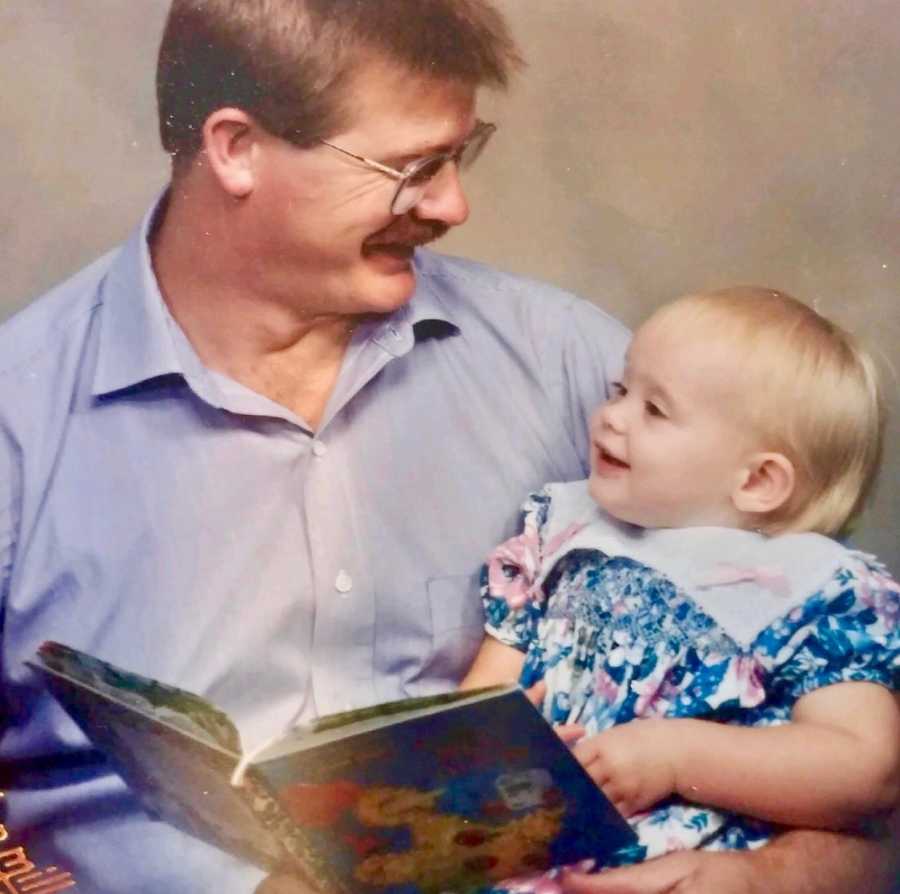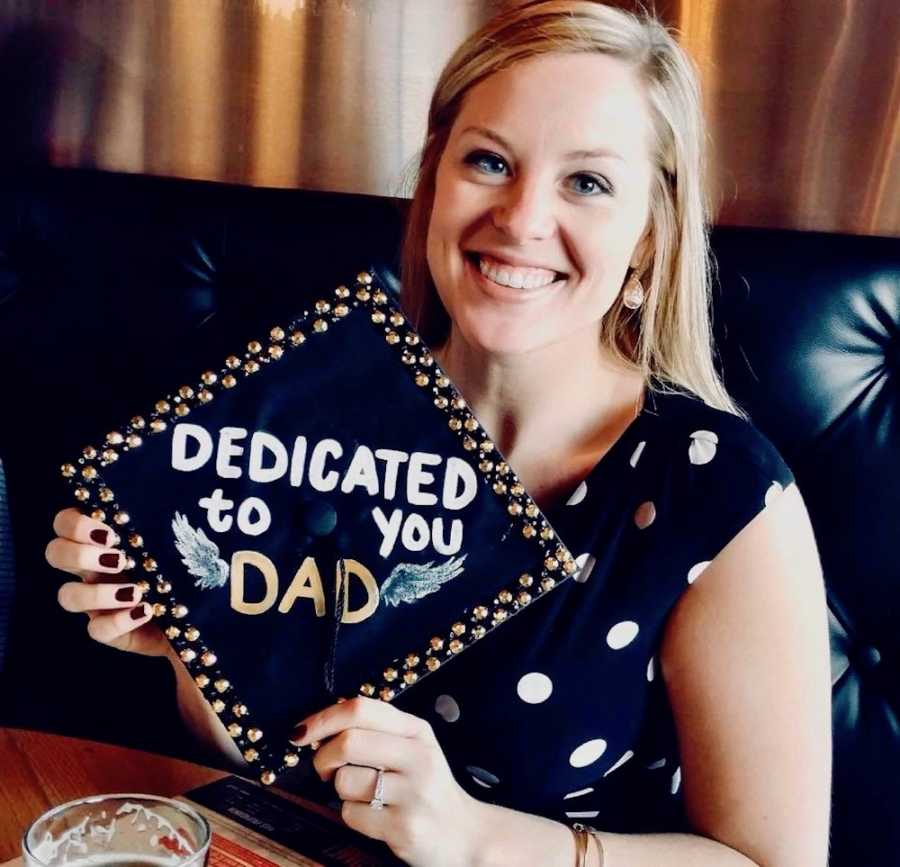 This story was submitted to Love What Matters by Alison Jordan, 27, of Cincinnati, Ohio. Do you have a similar experience? We'd like to hear your important journey. Submit your own story here, and subscribe to our best stories in our free newsletter here.
Provide beauty and strength for others. SHARE this story on Facebook with your friends and family.