Growing Up
"Like many people diagnosed with a chronic or incurable illness, I felt the symptoms long before a doctor discovered what was wrong. Unfortunately, I haven't known a time in my life when sickness wasn't involved in some way. Numerous medical issues started shortly after I was born, and growing up in the early 80s with a single mom and no health insurance, getting answers wasn't an easy task. When my mom would save enough money to take me to the doctor, we were always brushed off with me being described as 'delicate,' 'too thin,' and 'fragile.' Everything was blamed on asthma or allergies or just a 'wonky immune system.'
Children are very observant and I knew very early on I was not like my healthy peers. Other people I knew with asthma didn't seem to have fevers and rashes and issues with the sun. Deep down, for many years, I felt there was an answer just beyond my reach and it would take me over two decades to find it.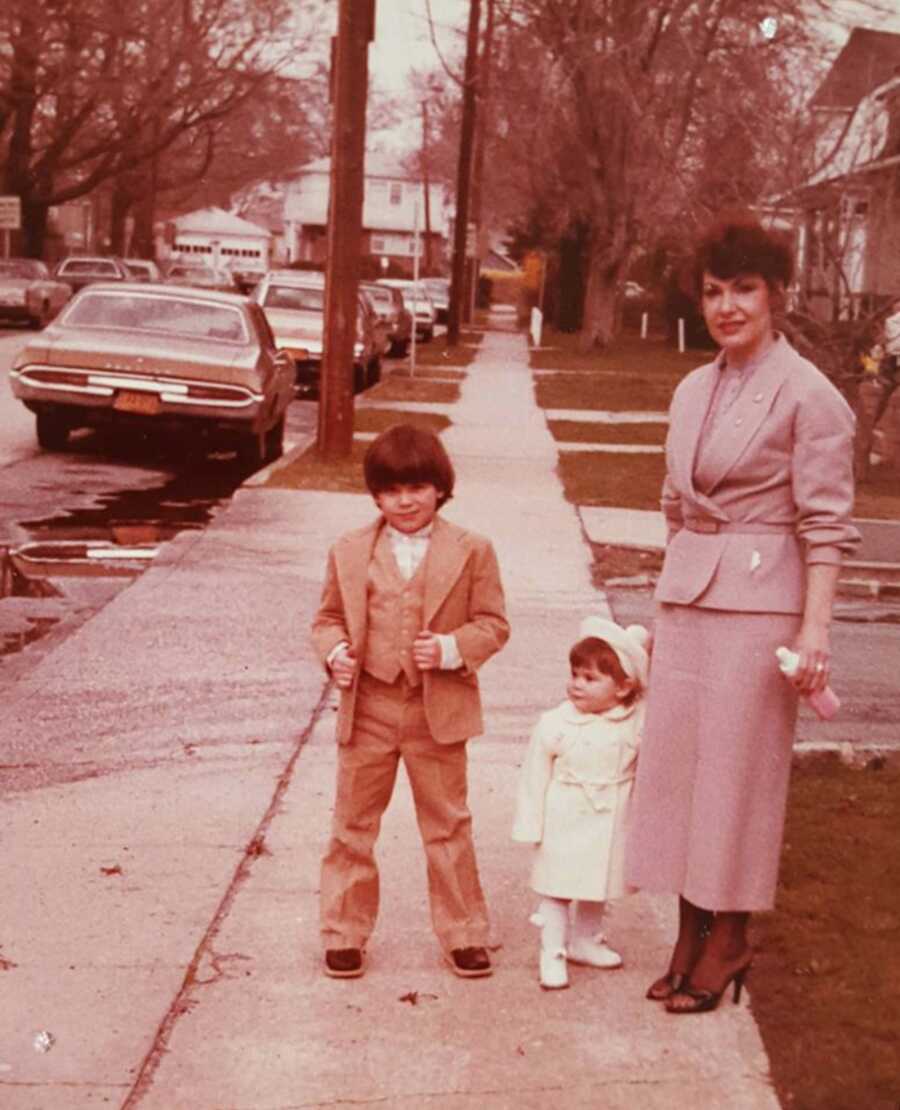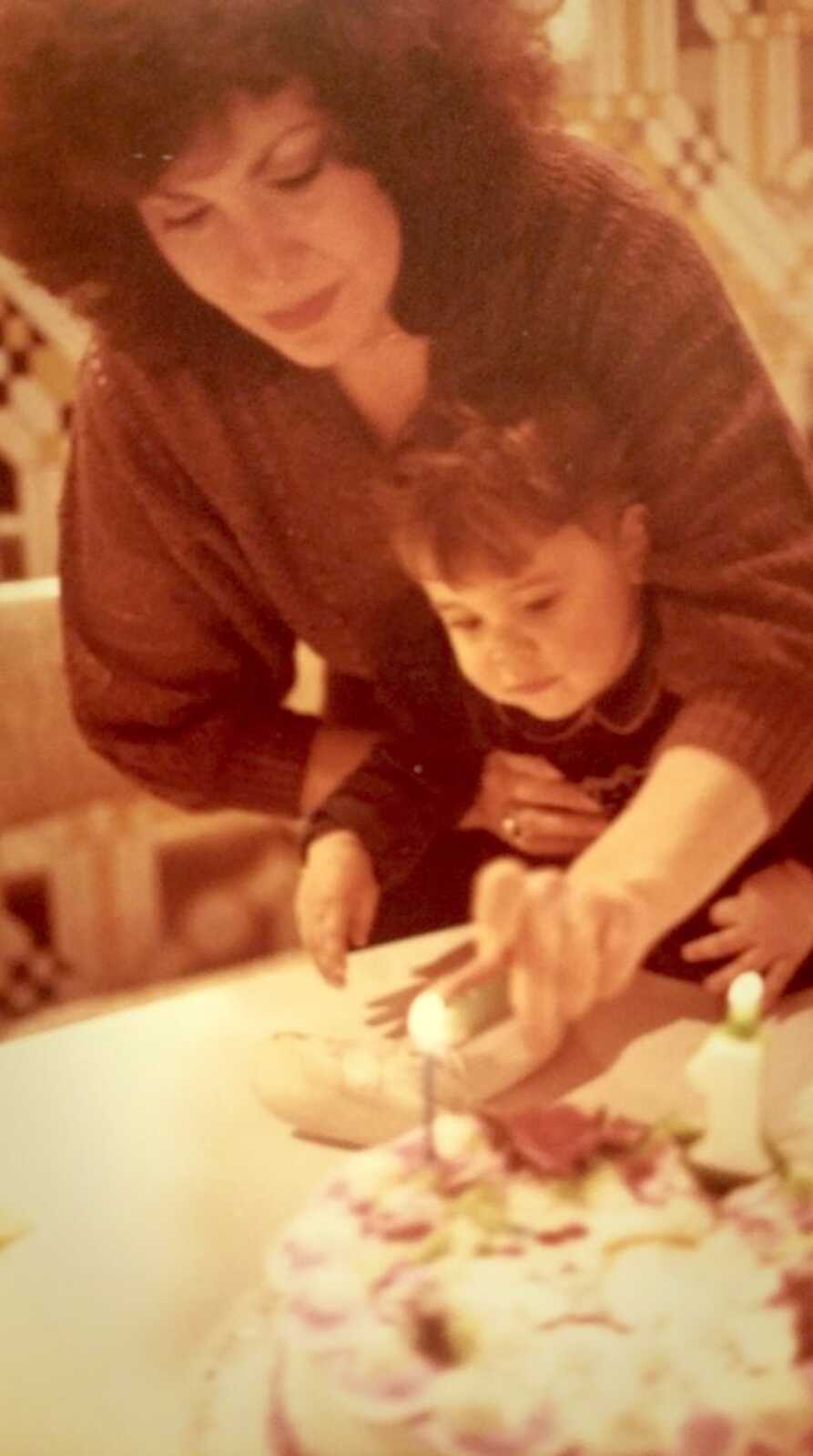 My elementary and middle school years were a blur. At the end of most school days, when I would see my friends outside the window playing tag or riding their bikes, my evening would consist of naps, nebulizer treatments, and other medications. Kids loved to make fun of my pale skin and the black rings under my eyes.
I was looking forward to a new school and new children to be around when we made the move from NYC to Fort Lauderdale. We had no way of knowing the sun and heat would become one of the main triggers for my symptoms. As I matured through my teenage years, symptoms worsened. Just a few minutes in the sun brought entire body rashes; sores in the scalp, mouth, and nose; severe body pain; hair loss; and ongoing heart issues. Even through all of this, my mother and grandparents were incredibly supportive and tried their best to take care of me. 
To me, this was normal life and I found work arounds as I matured so I could accomplish my goals at the time – going to college and working. Despite missing major gaps of school when I was younger, I thrived in college with a three-day class schedule, and usually used the other two days to sleep.
I earned an art degree and decided to go back to school and major in chemistry. After two years, I started an incredible RN program in my city. Perhaps constantly being in and out of the hospital and doctors' offices, I felt most at home in these places and I had an overwhelming desire to take care of other people who were dealing with illness. 
And then, in one moment, my entire life changed forever.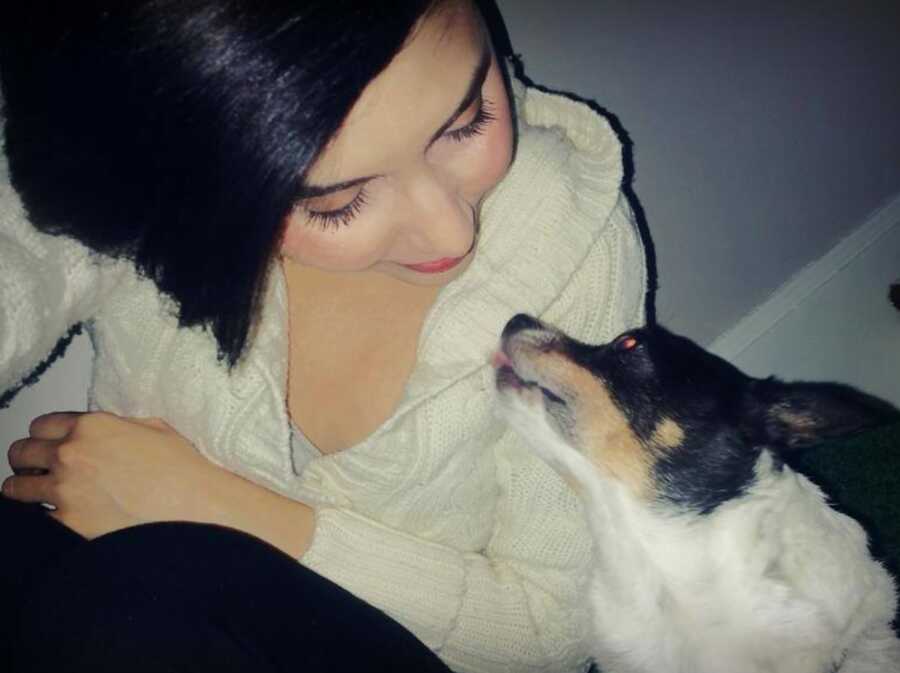 The Accident
One April, on a humid Florida evening, I crossed a street heading toward my car. I heard an overwhelming sound of a loud vehicle coming in my direction. South Florida is known for its reckless drivers and an abundance of motorcycles because of the never-ending sunshine, so it wasn't uncommon to hear loud vehicles on the road. But this sound was different.
When I turned my head to see where it was coming from, I saw a black pick-up truck headed right for me, driving erratically. I tried to run, but there was no humanly possible way my legs would have ever gotten me to safety in time. 
My body took a direct hit from a truck traveling about 45 mph, driven by a drunk driver. While my brain has hidden that moment of impact from my memory (a survival mechanism I am thankful for), I remember the events immediately after clear as day.
I was bleeding profusely from my head and as I tried to roll over and sit up, I could barely move. My stomach became very bloated and pieces of my clothes were torn; glass, dirt and asphalt embedded deep within my skin. I went into shock shortly after this and woke up in the Intensive Care Unit at a trauma hospital in Broward County. 
Recovery & Lupus Diagnosis
I spent the next year of my life recovering from injuries like internal bleeding, broken ribs, a head injury, and a lacerated liver. And while the physical and emotional pain was incredibly challenging at times, the damage from being hit didn't stop there.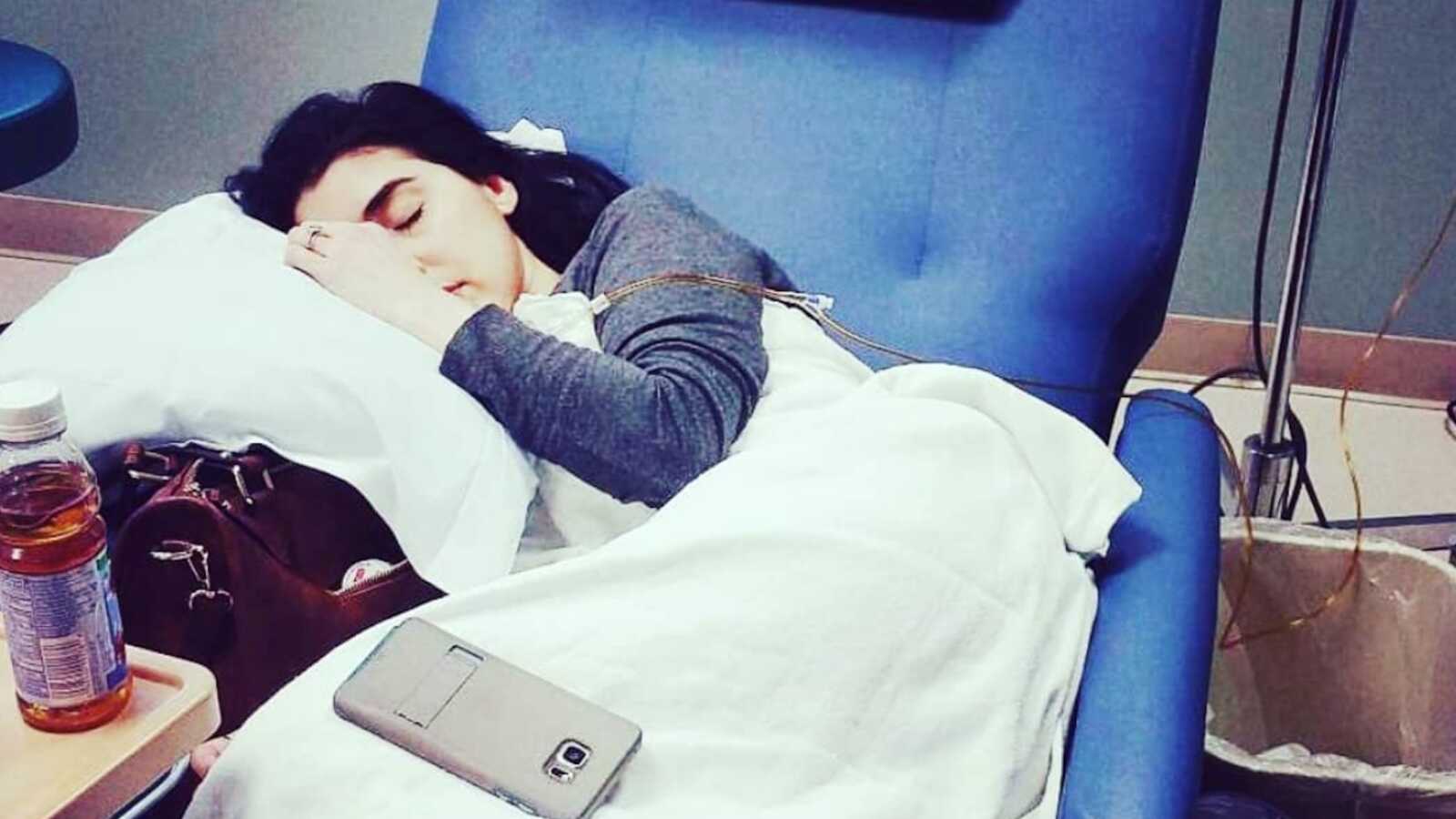 We often hear about triggers when it comes to autoimmune disease. Some triggers bring out symptoms for the first time (these could be triggers like emotional or physical stress, pregnancy, severe illness, etc.) and then there are triggers that can spur on symptoms and flare ups after a diagnosis (such as stress, sun, certain foods, menstrual cycle, infection, etc.).
While I was being cared for in the hospital, I began having all of the symptoms I had dealt with growing up. But this time, they didn't happen one at a time, sporadically. They occurred all at once, and on top of it all, I had a small stroke. 
I am thankful for the timing of it all because I was under the care of many amazing doctors. Many specialists worked on my case, and after an unfathomable amount of blood tests and other types of testing, I was told I had lupus. Lupus is a chronic, inflammatory autoimmune disease. It can attack someone's heart, kidney, lungs, brain, skin, and blood, and there is no cure.
Treatments to manage lupus are serious medications such as chemotherapies, steroids, and immunosuppressants. The easiest way for me to describe the disease to someone unfamiliar with it, is that my body sees itself and its organs as foreign, and when our body 'sees' something foreign, it attacks it because it views it as a threat. The problem is, when this happens in lupus, it can attack an organ or organs to the point of causing organ failure or even death in some cases.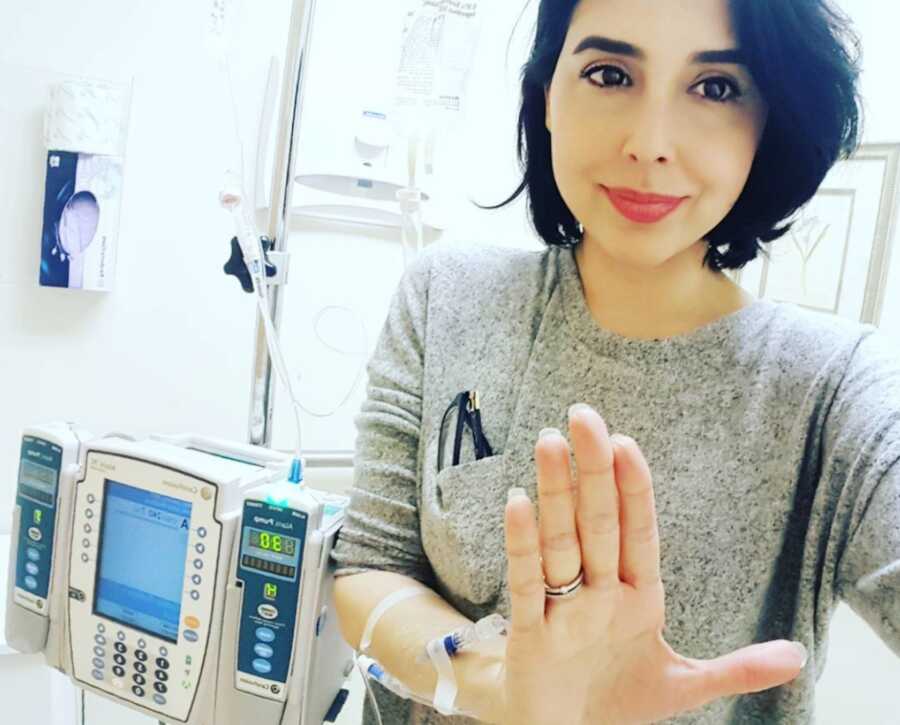 That entire year, the 23rd year of my life, was overwhelming and heartbreaking while also being the catalyst for so many incredible things. After recovering from my initial injuries, I then had to learn about and confront lupus, and how this disease was affecting my body.
Once I was released from the hospital, my next phase of recovery started in rehab where I slowly learned to walk again and gain a little independence. I was initially frustrated, sad, and even angry. I felt like many things were taken from me like my career, finances, and mobility. But I was alive and beat the odds that many pedestrians struck by a vehicle don't beat. This became my main focus. 
Surely, there was something I was meant to do because not one trauma surgeon or hospital doctor my mother encountered had high hopes I would even make it through the night. 
A Path To Helping Others
I've learned a lot in the past two decades. Being chronically ill taught me a great deal of patience, increased my faith, and gave me even greater empathy for people who are disabled or chronically ill. While I thought I would be a nurse and help people through that career choice, I was put on another path to help people.
I became a successful health journalist and editor, and also started LupusChick 14 years ago. LupusChick was originally founded as a blog, and in the early stages we would reach a handful of people. It was a way to connect with others around the world who felt alone, isolated, and were in need of so many answers.
There are many unique challenges we face in just simple activities of daily living when living with a chronic illness, and being able to talk about helpful tips and workarounds with other people living with the same illness can be life-changing for someone.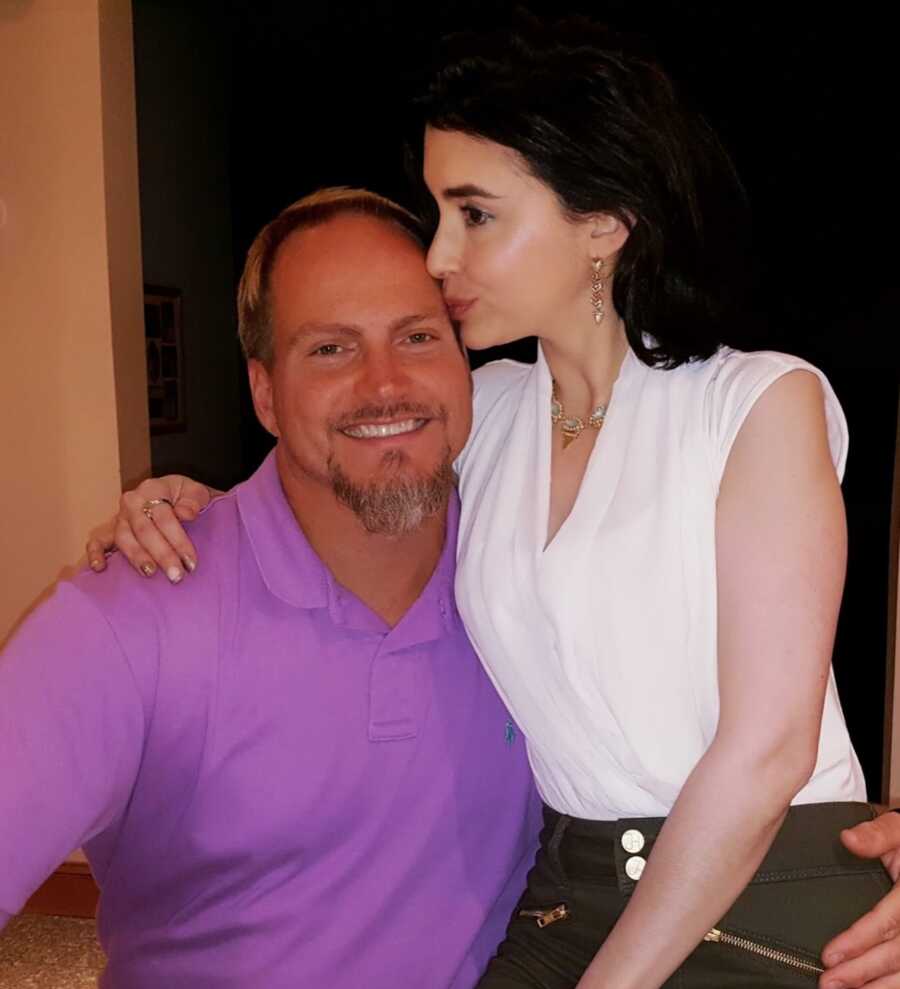 LupusChick grew in ways I had no idea were even possible, and today reaches almost 400K people per month living with autoimmune disease and chronic illness. When I became Mrs. New York Universal in 2016, LupusChick was turned into a New York nonprofit. Resources, support, and educational stipends became our main focus.
To date, we have awarded 16 college stipends to men and women who have lupus. I knew firsthand how one's schooling can be impacted by illness, and my desire was to help make this journey for someone else less stressful.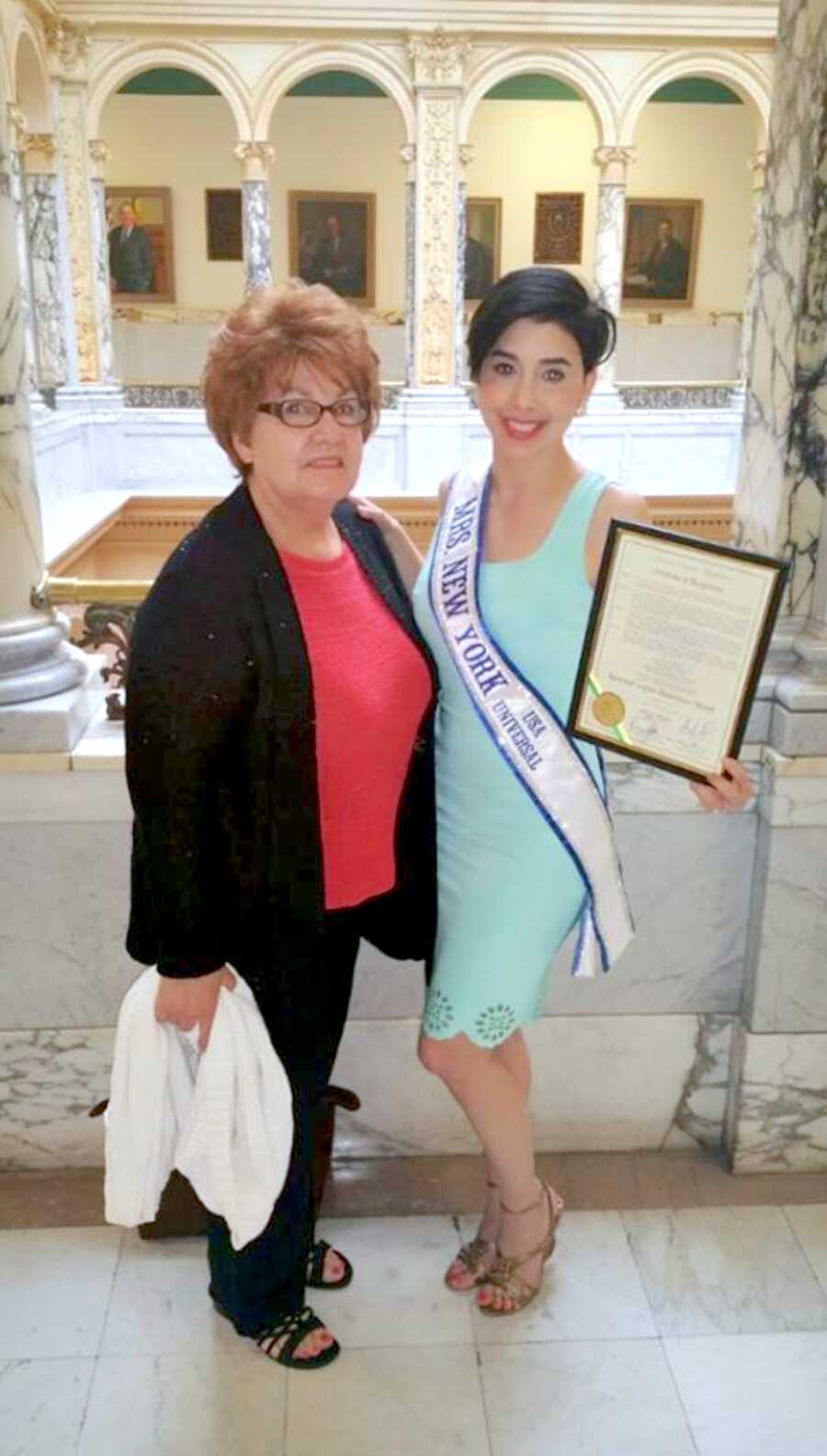 Not looking for accolades, I was floored when I received an email about LupusChick's story being profiled in Lady Gaga's recent book, CHANNEL KINDNESS. The book highlights a variety of people giving back in different ways, and the LupusChick story is the 35th chapter. I am so thankful for this experience and it still seems like a dream.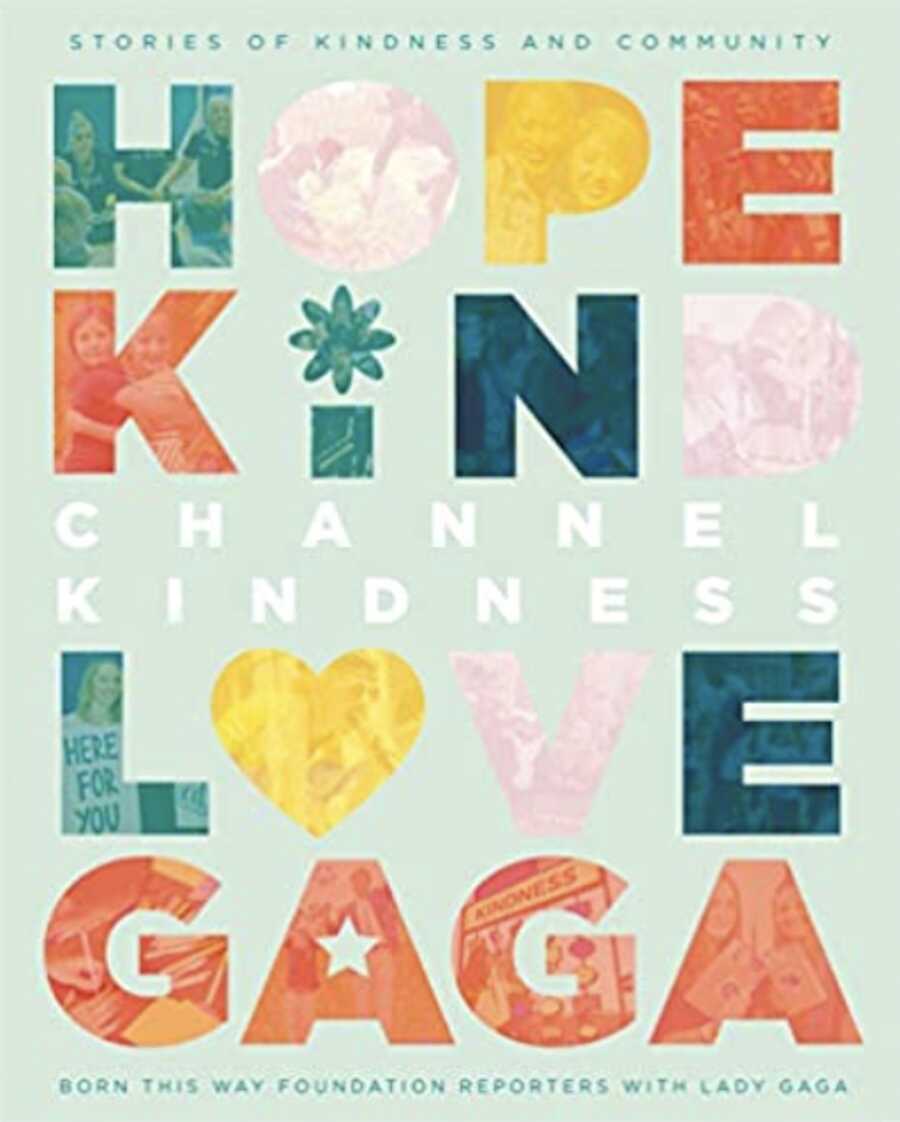 Today, I get to travel and speak to different companies, brands, and even pharma companies on resilience, hope, and using your experiences to give back to and help others. Even with how public LupusChick is because of social media, the greatest joy I get involves the private conversations with people who are struggling and in need of a diagnosis, asking what tests they should request or how to advocate for themselves so they can get that life-changing diagnosis.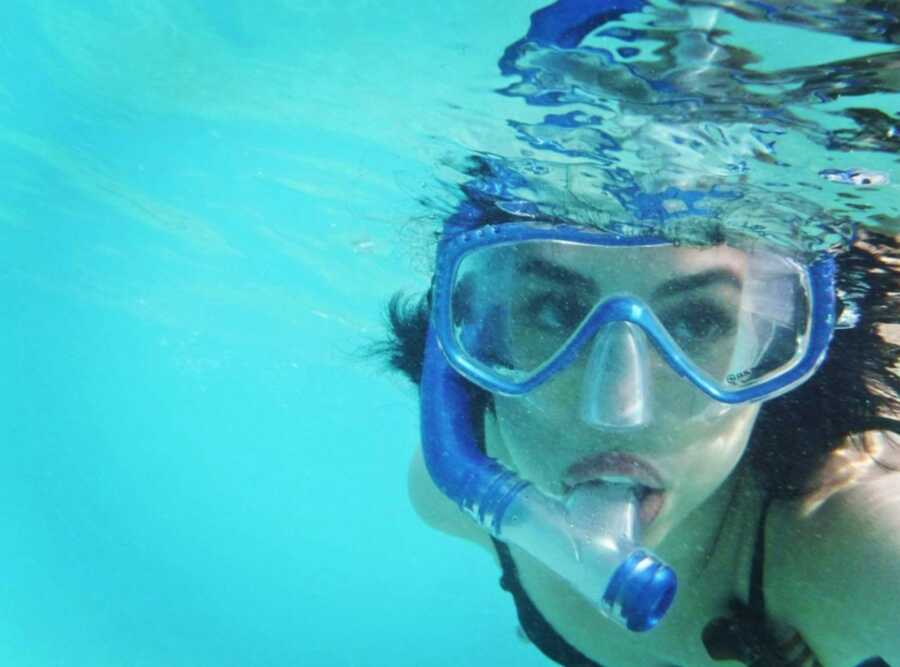 Because so many autoimmune diseases overlap and have similar symptoms, a lot of the information I've gathered due to my own disease is helpful to others with different autoimmune issues. And being a writer, I felt it was time to share all of the ways I have found some level of healing on a greater level.
My memoir and cookbook, Chronically Fabulous, was published in 2021 by Broadleaf Books. In it, I talk about the emotional, physical, and spiritual journey I went through, in addition to the alternative and complementary therapies I found helpful like functional medicine, counseling, trauma workshops (yes, chronic illness is traumatic!), diet, faith, and so much more.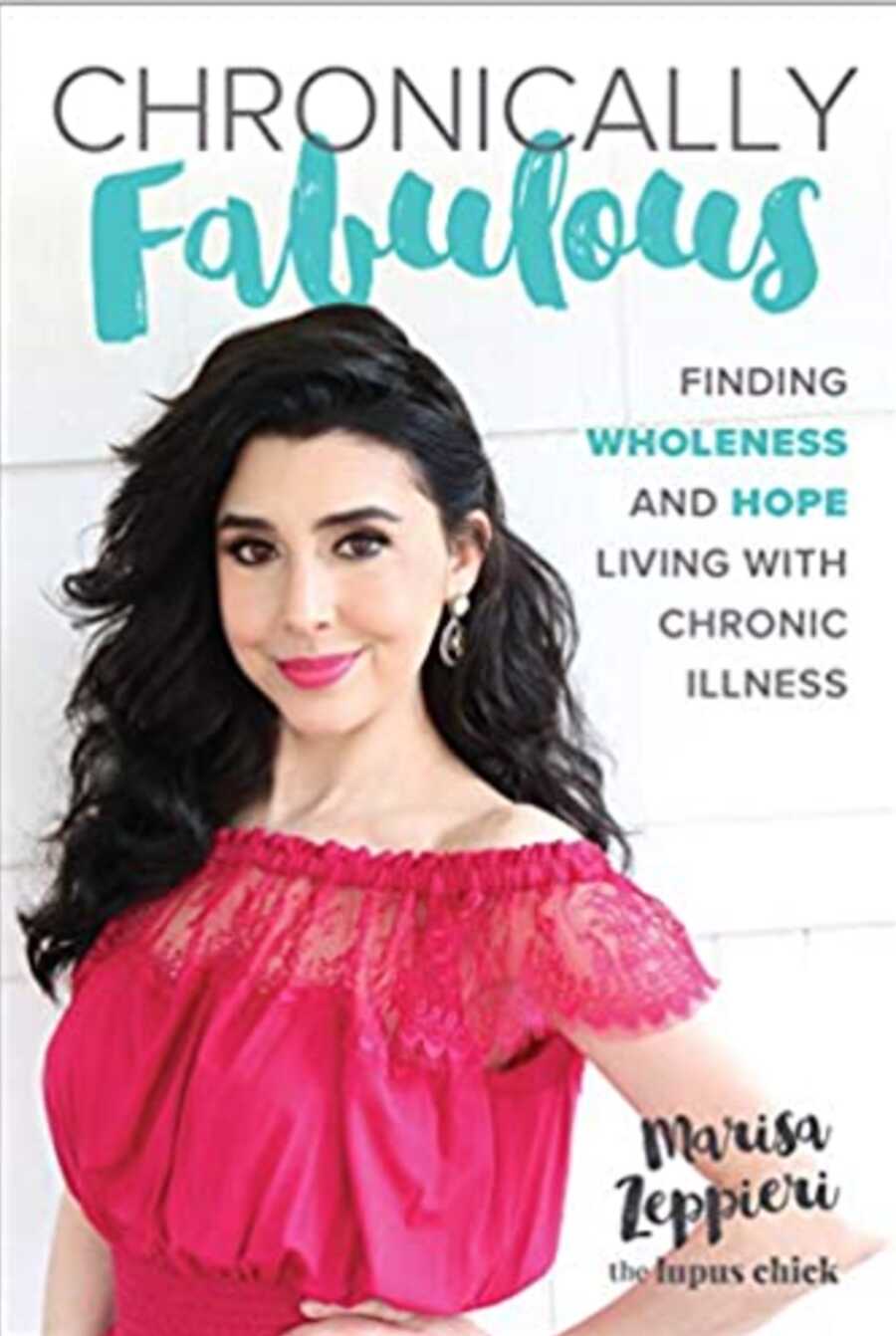 My goal with the book, and also through LupusChick, is to be the example for anyone wondering, 'What can I do as one person?' The truth is your story could alter someone's life forever. By sharing the experiences you have survived, you can be encouraging someone in ways you never thought of. You can help them through the difficult part of their journey they may be in right now.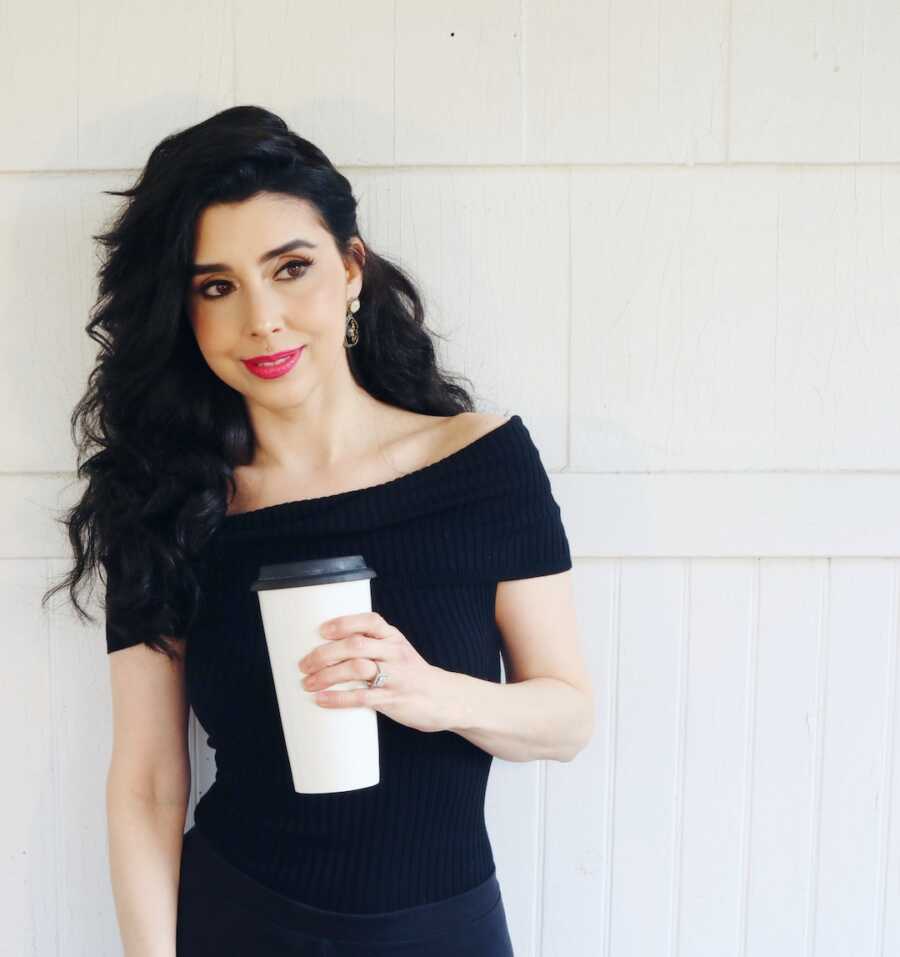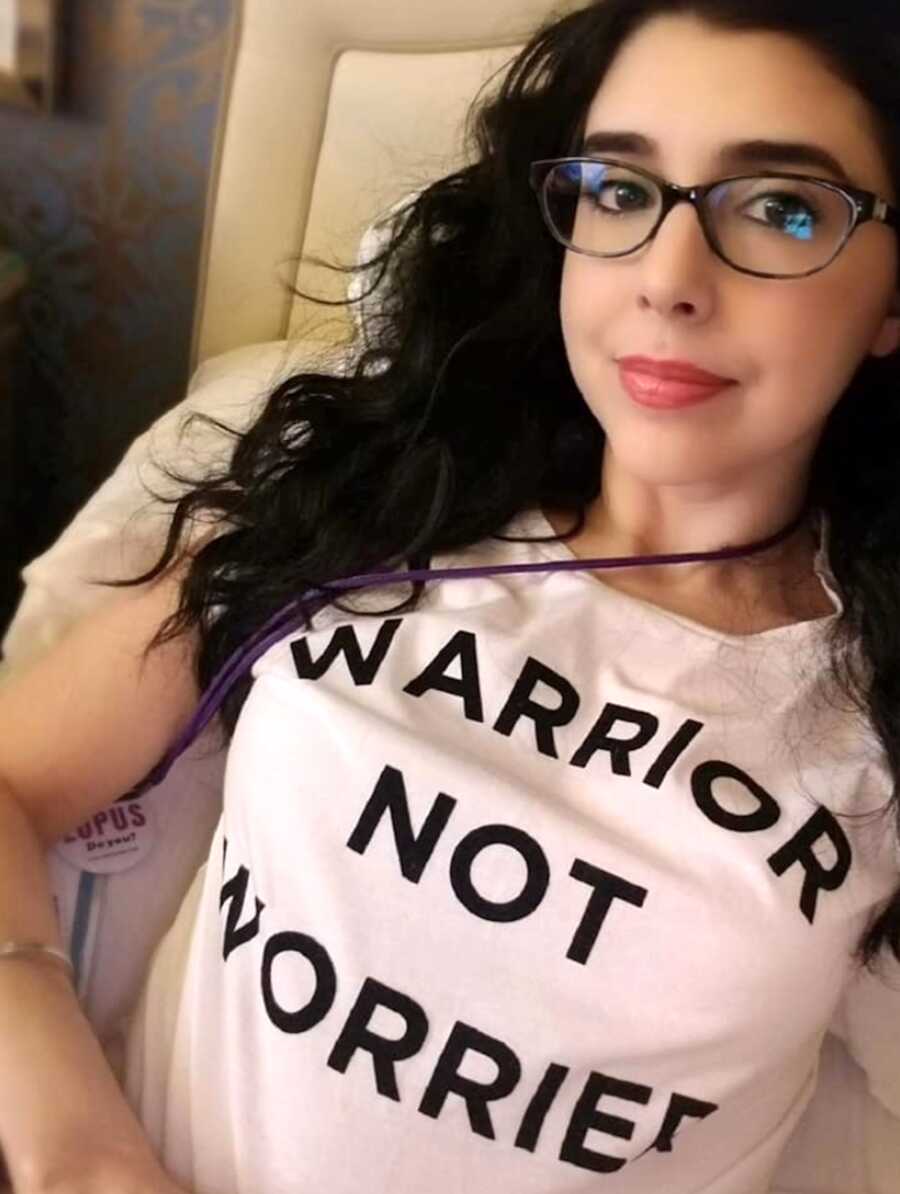 Mahatma Gandhi said, 'A small body of determined spirits fired by an unquenchable faith in their mission can alter the course of history.' Don't underestimate the power and inspiration your voice and story can have in your family, community, country and even around the world.
While the things I endured literally almost killed me, I am proud of the person it has helped me become, and even more thankful that these experiences are now being used for good. This is my story – I can't wait to hear how your story helps change the world!"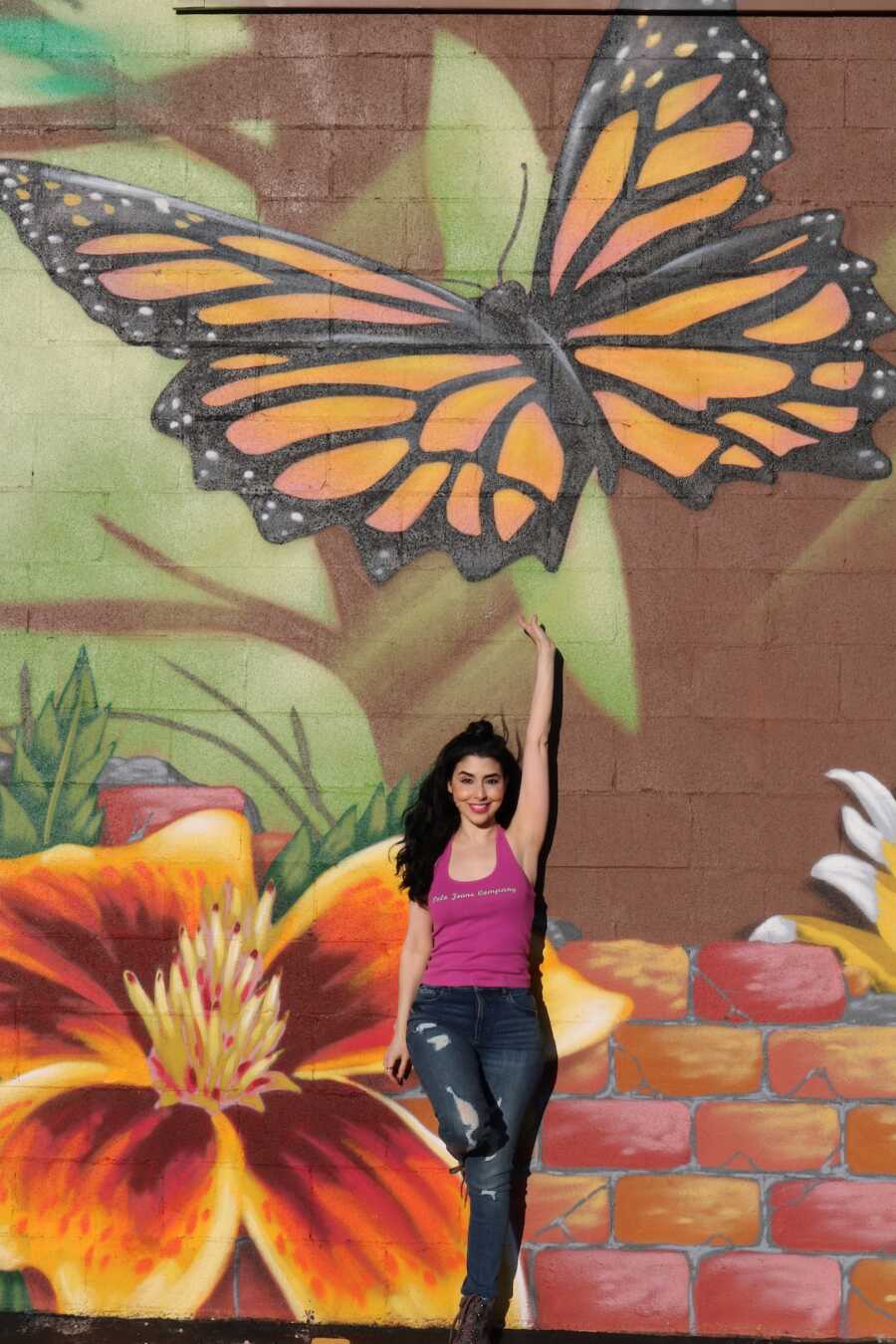 This story was submitted to Love What Matters by Marisa Zeppieri-Caruana of New York. You can follow her journey on Instagram, Facebook, and her website. Submit your own story here. Be sure to subscribe to our free email newsletter for our best stories, and YouTube for our best videos.
Read more stories like this:
'I realized I couldn't remember the last time I had used the bathroom. The more I tried to go, the more pain I was in.': Lupus warrior shares journey with multiple chronic illnesses
'I hit a patch of black ice and lost control. 'We can't get her out!' They cut my seatbelt off, but my legs were stuck.': Woman survives car accident, traumatic brain injury, 'I've come SO far'
'I was sleeping 16 hours a day. I felt someone squeezing my lungs every time I took a breath. 'You're fine, just go home and rest.': Woman battling Lupus urges 'you're capable of crushing every obstacle in your path'
'I watched Grace's head hit the front of the truck. Our entire bodies went under. 'These tires are going to run us over. I'm going to lose my child.': Woman describes trauma of car accident 'I continue to play the 'what if' game with myself'
Do you know someone who could benefit from reading this? SHARE this story on Facebook with family and friends.