"I did a thing the other day that I never thought I would do. I went to breakfast by myself. I know people do it. I know people like it. But for me, I don't know. Maybe it was fear. Loneliness. Just the idea of sitting alone scares me a little bit. I'm a very social person, don't get me wrong. But, even at 48 years old, I struggle with just being by myself. As many of you may already know, I'm a widow of five years, so me being with me is still a thing I'm getting used to.
But while I was sitting there with my pancakes and coffee, I texted my older daughter, Savanna, and told her what I had accomplished. Of course, she was proud of me and told me I should try going to the movies alone next. Maybe someday, I thought. Maybe I will.
Because, she does it. All the time. Even after being raised by a mom like me, she's fiercely independent and is extremely comfortable with just being with herself. I'm jealous of that sometimes. She's not intimated doing things by herself and she's not scared to try something new.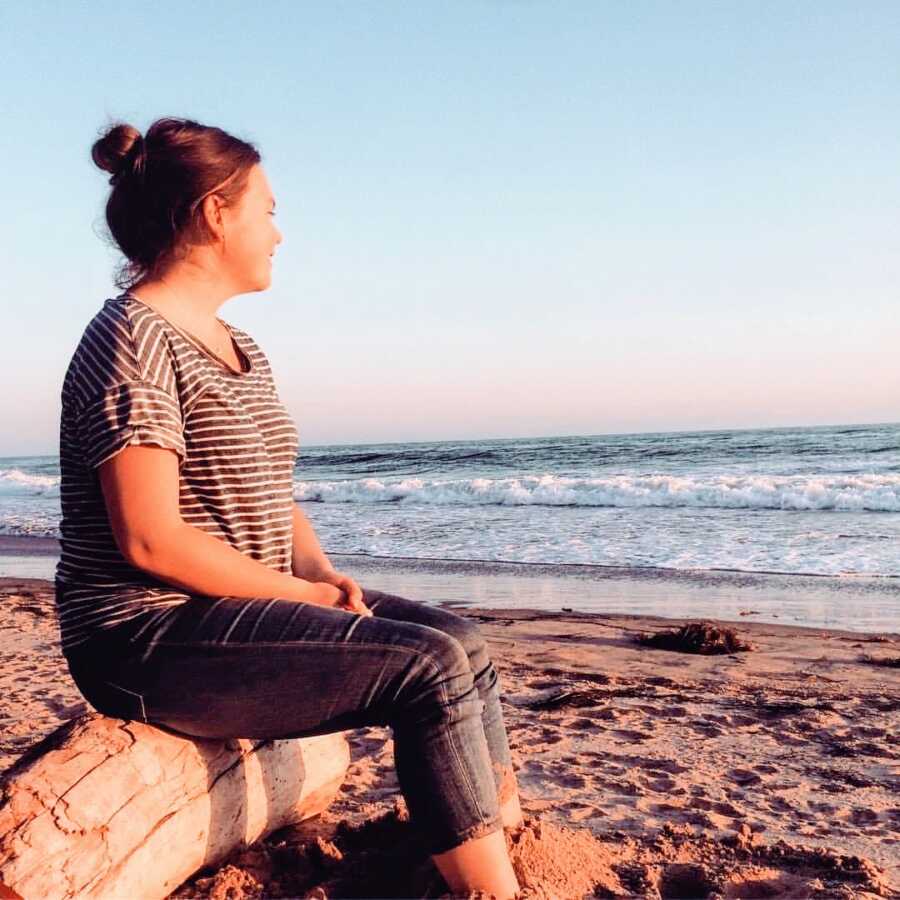 And with all this back to school talk, it reminded me of when I took her to college, two states away and as I was vacillating between excitement and nervousness, she just couldn't wait to get there. We unloaded her into her new, tiny room and I could sense how overwhelming this was for her in almost an instant, but she stood strong, held back tears and sent us on our way. Of course, we were staying locally that night and a few hours later, I called her.
And the crying began. From both of us. I could barely speak. Neither could she. A flood of emotion came over me as I thought of her alone in a strange place, in a strange room, with strange people at a strange school. She was my baby. The one who made me a mom and just hours before, I literally dropped her off in a world of unknowns and left her there. Was she ready? Was I ready? Was the world ready? My mind raced. My heart beat faster.
I instinctively grabbed my keys and told her I was coming back to get her and she could just go to school by where we lived. There was no point in putting either of us through this. We needed each other. We had never been apart like this. How would we ever survive with her there and me somewhere else? My brain couldn't catch up with all the questions I had. All the worry. All the second guessing. All the 'what-ifs?' How would she ever survive alone without me? Without her siblings? Without her dogs? And so I told her again that I was coming. In between her sniffles, I assured her Mommy was on the way.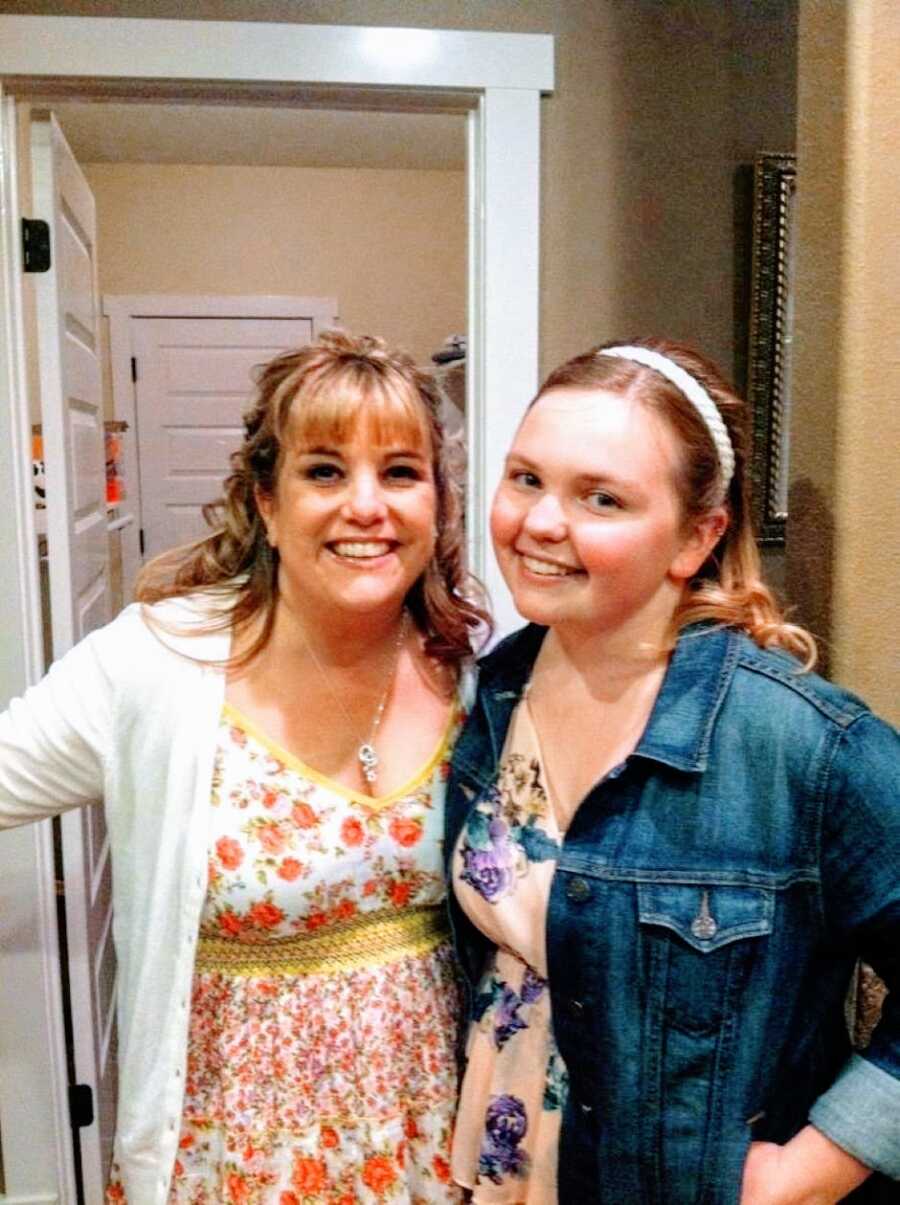 But before I could get to my car, she stopped me. She drew in a deep breath and with her voice shaking, she said, 'No.' 'No?' I thought to myself. Did she just say no? Is she crazy? She's crying. I'm crying. She's lonely. Scared. Out in the wild all alone and she said no?
So, I confirmed it. 'Did you say no?,' I asked her, waiting for her to take it back.
'Yes,' she announced as she cleared her throat. 'You cannot come pick me up.'
'But why?' I half pleaded with her while slumping back into my chair.
'Because,' she started, 'If you do, I'll never find the courage to do this again.'
I paused and listened to her speak, secretly wanting to throw myself on the floor and have a fit. But she was right. She had already found her courage and she was standing in it. Even if that meant she was standing in it alone. I didn't pick her up that night. I gave her a day to think. And when I saw her the day after, she was even more solid in her convictions than she was before.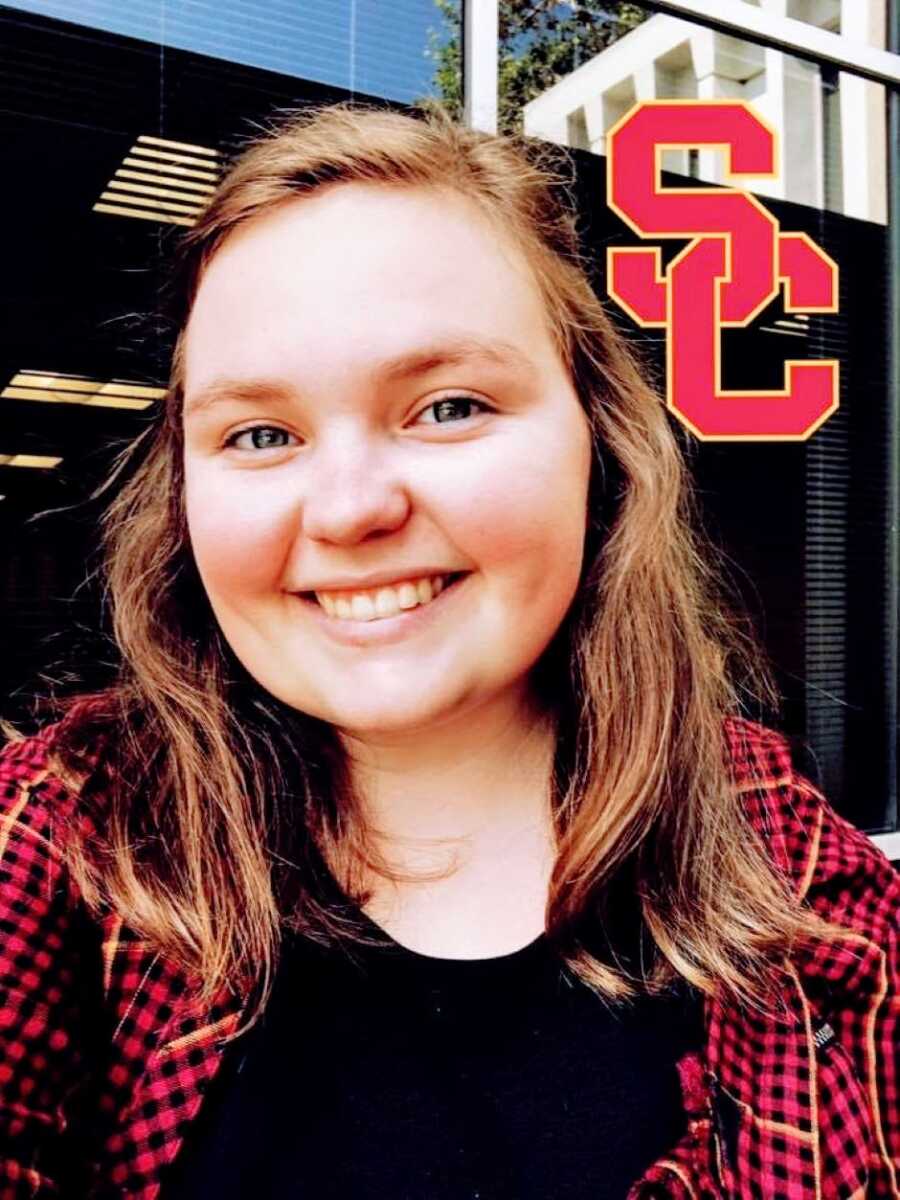 And that's when I realized she was wasn't necessarily fearless, but she was not going to let her fear overtake her life. So when I sat in that restaurant alone that day not too long ago, I did it because she inspired me to look that challenge in the eye and give it a wink. Because she did. And she still is.
Incidentally, at her first college, she joined all the groups. She immersed herself in the lifestyle. She became the editor of the school paper. She received two associates degrees. She was an honor student. She worked to pay her rent and if she got down, she picked herself up and tried again. And from there, she received a full academic scholarship to USC to complete her final two years, which she did and graduated magna cum laude, but not before traveling to five European countries with her school to study internationally for a summer.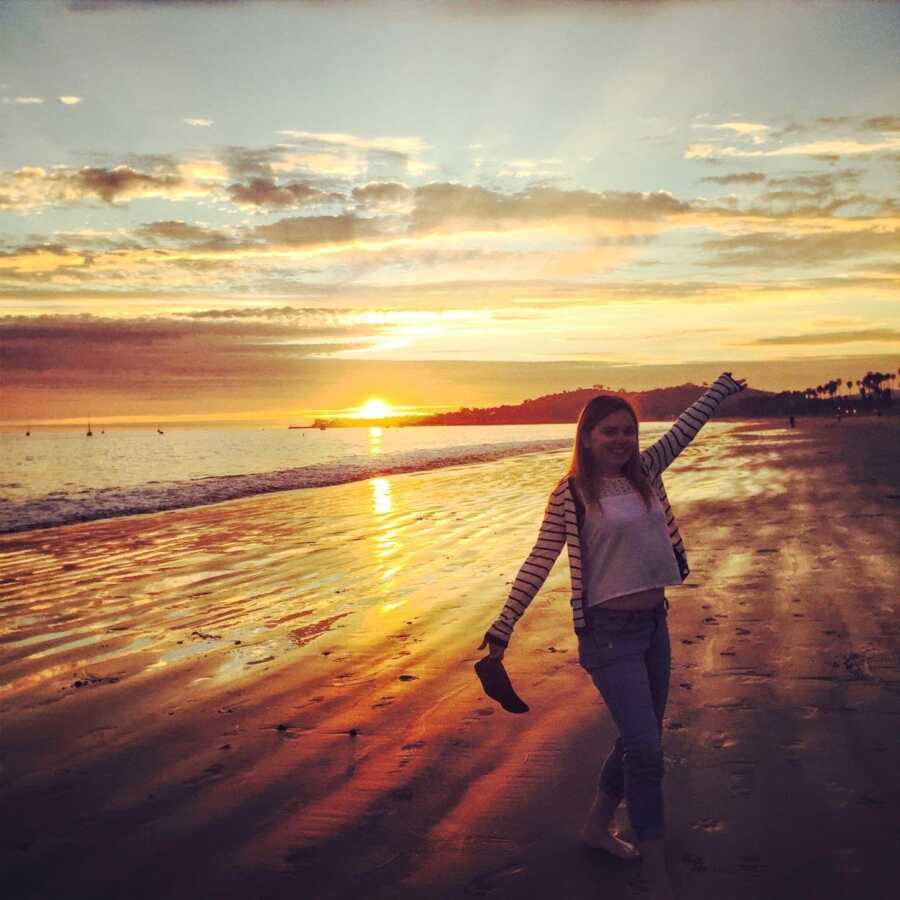 And when I watched her graduate from that very prestigious college, I actually thought to myself, 'What if I had picked her up that night?' What a life I would have robbed her from. I would have cheated her because I was afraid to let go. I'm so glad she wasn't. Because as much as I missed her and wished she could have stayed home forever, especially so I could selflessly have a breakfast partner, watching her start a big, beautiful life was completely worth the fear of letting her go.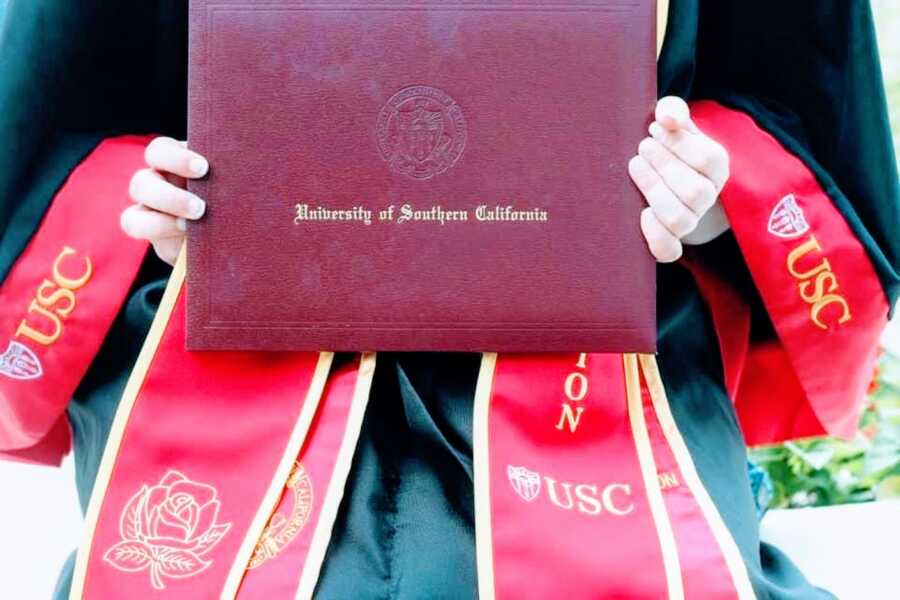 So many of you are doing the same thing this year. So many of you are sending your kids off to school. Setting up their dorm rooms. Checking their classes. Taking deep breaths. Crying. Watching your heart walk away. Having your first breakfast alone. What an adventure you're all about to embark on. What an exciting time. What a gift you're giving them. I know how scary it is. I know how sad it can feel. I know how worried you might be.
But watch them fly, moms and dads. Watch them grow. Watch them become the people you've raised them to be. I think you're definitely going to feel pride. You're going to feel conflicted. You're probably going to want to pick them up and take them home. But at the end of this, you're going to be so happy you didn't. Because watching their dreams come true in spite of the fear is one of the most magical feelings in the world."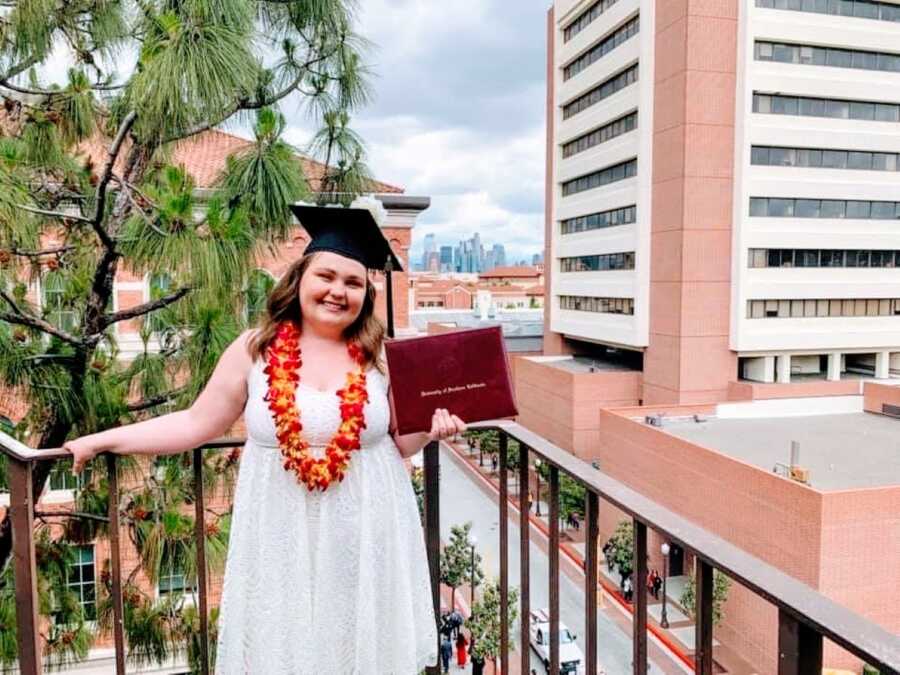 This story was submitted to Love What Matters by Diana Register of Meridian, Idaho. Her books "Grief Life" and "Grief & Glitter" are available in print and on kindle. You can find more of her books here, and her podcast here. Connect with Diana on her author Facebook page, and Instagram.
Read more from Diana here:
'Mom, what political party are we?' I told her how I lean, to which she responded, 'Therefore, I am too.' Oh, my love, no.': Mom tells daughter 'I will love and respect whoever you become'
'My 15-year-old asked, 'Mom, can I get a tattoo?' I let her and no, I don't care what anybody has to say about it.': Mom says daughter 'earned' tattoo, 'She showed me what surviving looks like'
'Are you guys ok?,' my daughter inquired. 'Yeth.' I tried to balance. 'Are you lost? I'll be right there.': Teenage daughter shocks mom by being 'the responsible one' after too many birthday drinks
'Is this the real pin?,' my daughter squeaked out. 'Yes, my love, it is.' 'From his shirt?' Her eyes were big and curious.': Widow's emotional gift for daughters honors their late father, 'My hands trembled. It was beautiful, stunning'
Please SHARE this story on Facebook to encourage others to cherish every moment and love what matters most.