"A good friend asked me how I felt, as a mother raising a son, watching these continuous attacks on Black males, knowing he may encounter similar negative treatment in his life. Though it took a few days for me to put my feelings into words, I finally did, and then I got the unshakeable urge to share it with you. This is my response.
Fear.
My son is seven. He is funny, diligent, inquisitive, athletic, polite, caring, kind, and handsome. He is the color of creamy dark chocolate ganache poured over a rich red velvet cupcake. I am terrified for him.
I fear one day, my caring son will be judged by the color of his skin, instead of the content of his character
I fear one day, my handsome son will stop being complimented for his magnificent height and instead be seen as a threat.
I fear one day, my son's beautiful smile will be seen as an admission of guilt to a crime he will not have committed.
I fear one day, my comedic son will be disciplined more harshly than his equally obnoxious, lighter-skinned cousin or friend.
I fear one day, my kind son will be stopped merely because of the color of his skin, and he will have to comply.
I fear one day, my proud son will question his confidence because of jokes made about the darkness of his skin.
I fear one day, my delicate son will face someone claiming they were in fear for their life when they were near him.
I fear one day, my brilliant son's intelligence will be disputed and someone will try to steer him down the 'easier path.'
I fear one day, my brave son will forget that he comes from a long generation of kings and queens, whose strength is within him.
I fear one day, my confident son will doubt he is worthy of the 'best.'
I fear one day, I may stop encouraging him to explore new places and instead beg him to stay indoors, for fear of unwarranted attacks on him.
My biggest fear is time is running out and one day soon, I will be required to have a conversation with my son about why he needs to be much more aware of his surroundings and actions, and why he cannot make all of the mistakes his cousins and friends will make because he will not be judged equally, simply because of the beautiful color of his skin.
I fear my sweet son losing his innocence and love for others.
I am crying.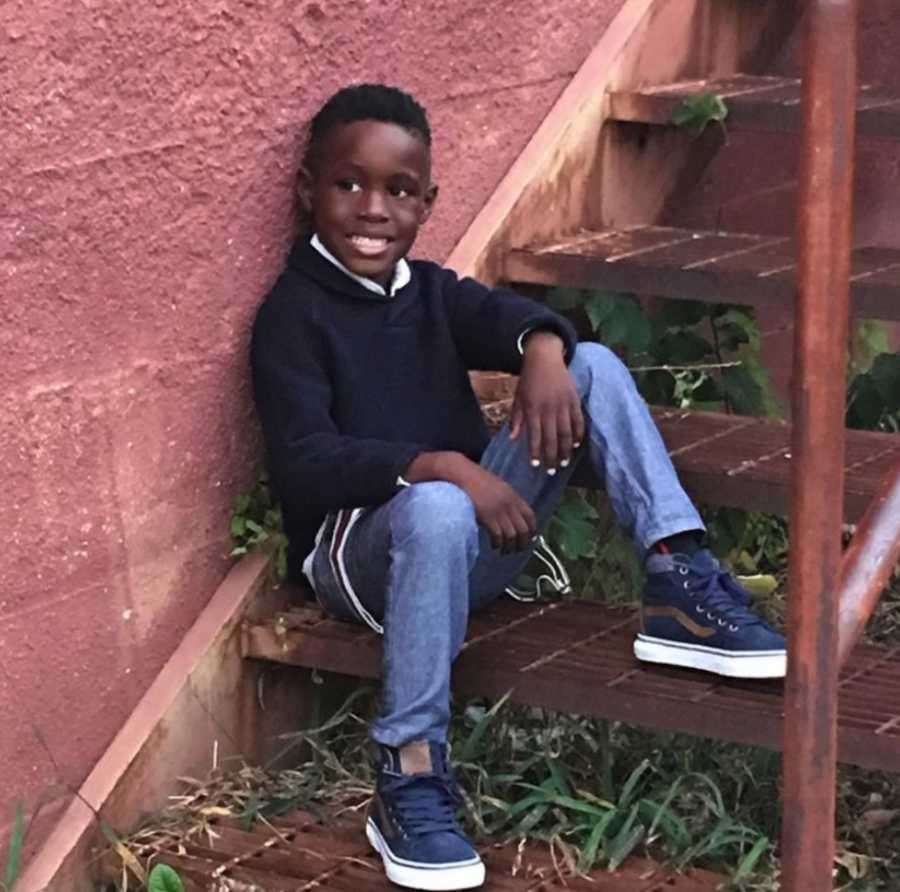 Rage.
Two weeks ago, I watched the released video of two armed white men pursuing and gunning down jogger, Ahmaud Arbery. The images of 1950's racism are portrayed on my 2020 television. I am furious.
This week, I heard about a woman who thought it was funny to share a story, about how she scared little 'black boys' (her words) with her mask covered face. In this story, the woman shared she needed to use their phone and thought mentioning she would 'call the police' (again her words) was an appropriate way to get the 'black boys' attention' (yep, her words again). The people listening worked in education, and most of them found this story funny. So, instead of cutting the story off, they laughed.
The sounds of a 1954 mob of angry people calling black students out of their names and turning them away from schools play loudly in my mind. I am disappointed.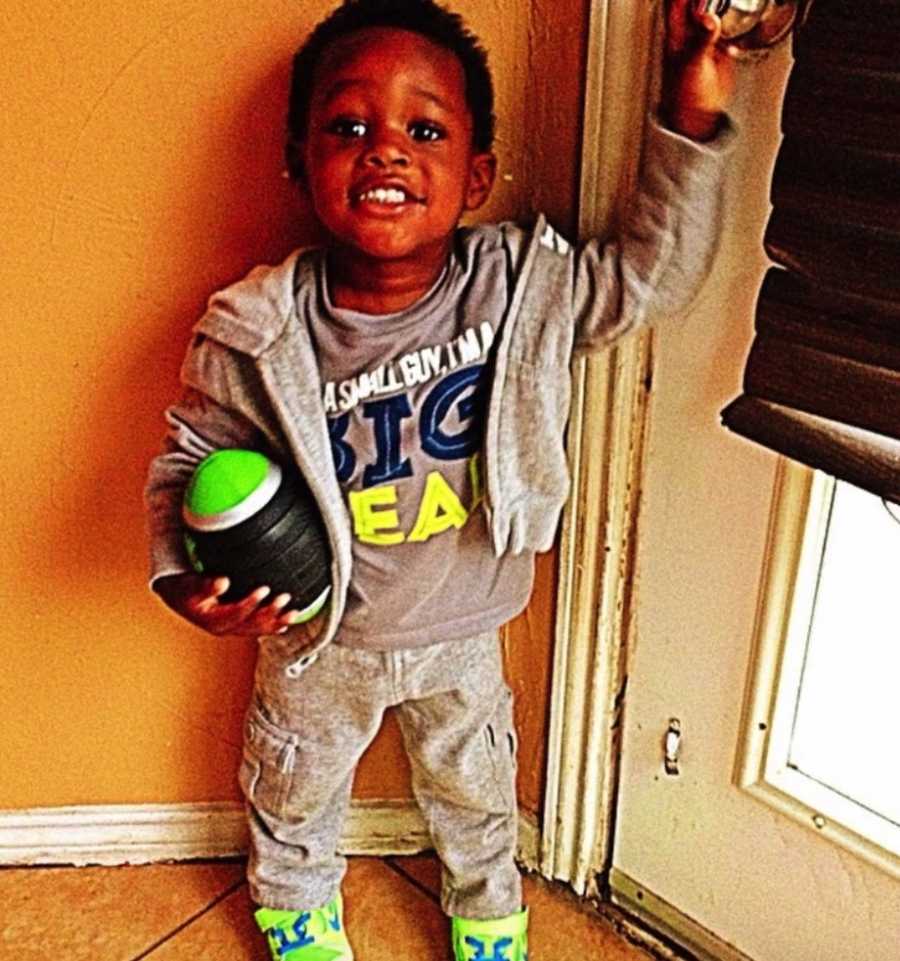 Pain.
I speak their names:
Emmet Till, 14 years old
Mike Brown, 18 years old
Walter Scott, 50 years old
Philando Castile, 32 years old
Botham Jean, 26 years old
William Chapman, 18 years old
Christian Taylor, 19 years old
Ahmaud Arbery, 25 years old
My soul aches for the mothers who have lost their unarmed black sons to senseless violence — correction, let me call it what it is — murder. Why does this keep happening? The pit in my belly fills with the moans of agonizing mothers who have been brutally robbed of their unarmed, black sons. I am heartbroken.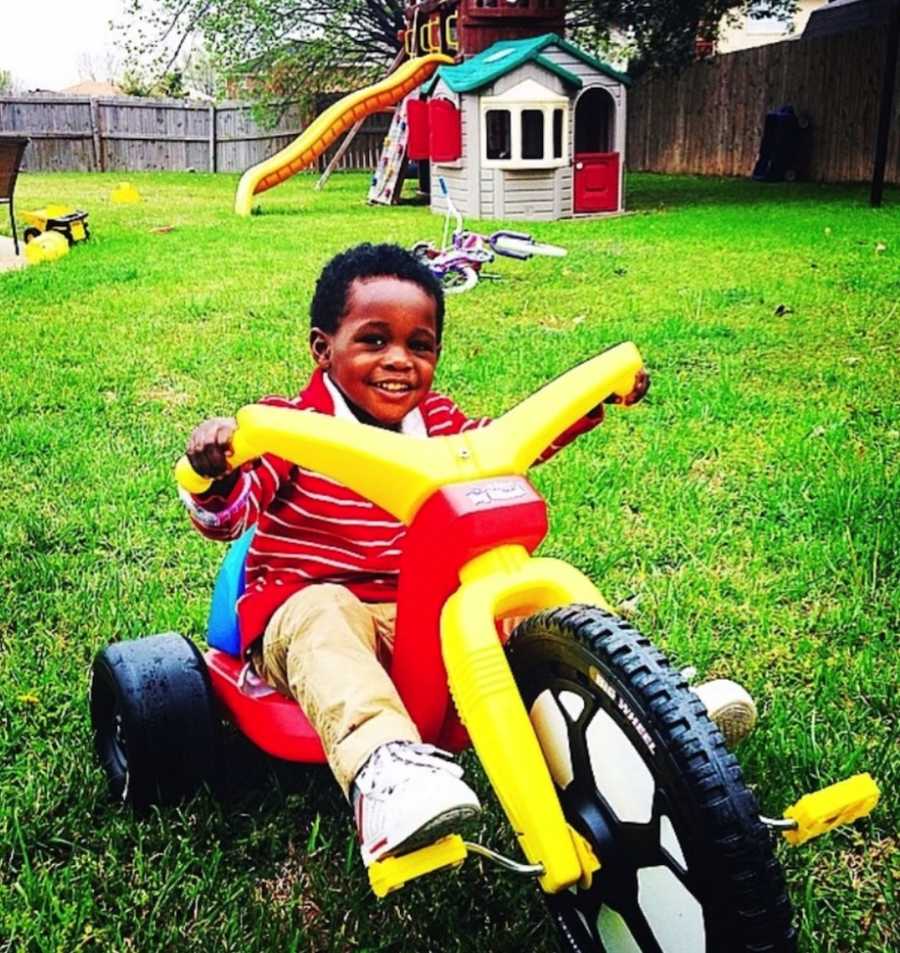 Frustration.
My loving, non-minority, friends try consoling me, but they do not really understand what these deaths have to do with me. They explain these places are very different from the city in which we live and how my son will likely never experience any of that because of his charisma and the eutopia he lives in. I tell them these boys come from me and mostly began with the same happy, carefree lives my seven-year-old son has now. My friends care but do not understand. I am empathetic.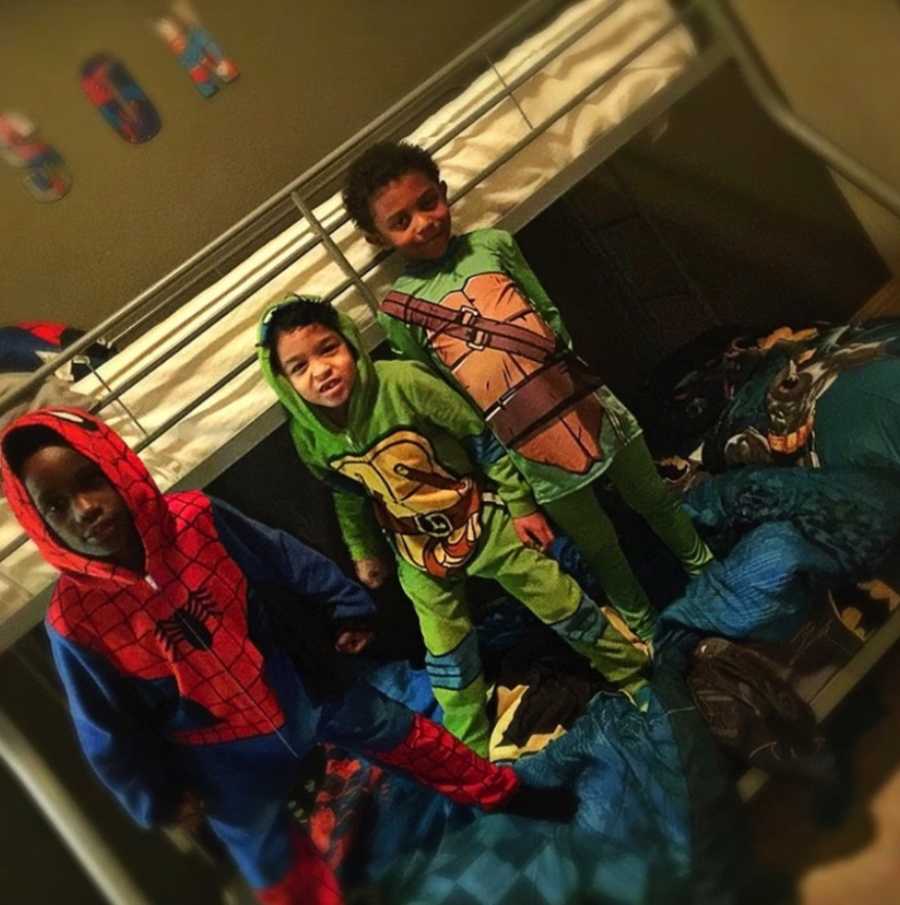 Hopeful-ish.
I have a dream moms everywhere will teach their kids to love, to play with, to learn from people with backgrounds different from their own.
I have a dream people with very diverse families (like my own) will never have to defend why we love one another so deeply.
I have a dream my mixed nieces and nephews will be accepted on both sides of their families and encouraged to explore all parts of their ethnicities.
I have a dream people will invite people from other cultures to their tables to share a meal.
I have a dream we will have open conversations about racism in America.
I have a dream schools and companies alike will offer live sensitivity training as an annual requirement and baseline for working in diverse populations.
I have a dream we will challenge people who make jokes and/or negative comments about people of particular races.
I have a dream parents will join committees, PTA's, organizations that advocate for the inclusion and fair treatment of all kids.
I have a dream we will always remember 'injustice anywhere is a threat to justice everywhere.'
I have a dream we will be vocal about the inequalities of all people.
I have a dream children of lighter skin will not fear people of brown and black skin.
I have a dream we will stop preserving colorism within our own races and embrace all shades within our community.
I have a dream people will not place blame, but take ownership of their part in treating others with respect and kindness.
I have a dream everyone will get the chance to experience the treasures of diverse families, like my own, filled with: huge parties, a buffet of foods, and holidays from all over the world. I like to call us, the United Nations.
I have a dream each reader will reflect on their own stereotypes about communities different from their own, and work towards eradicating actions that may perpetuate those views.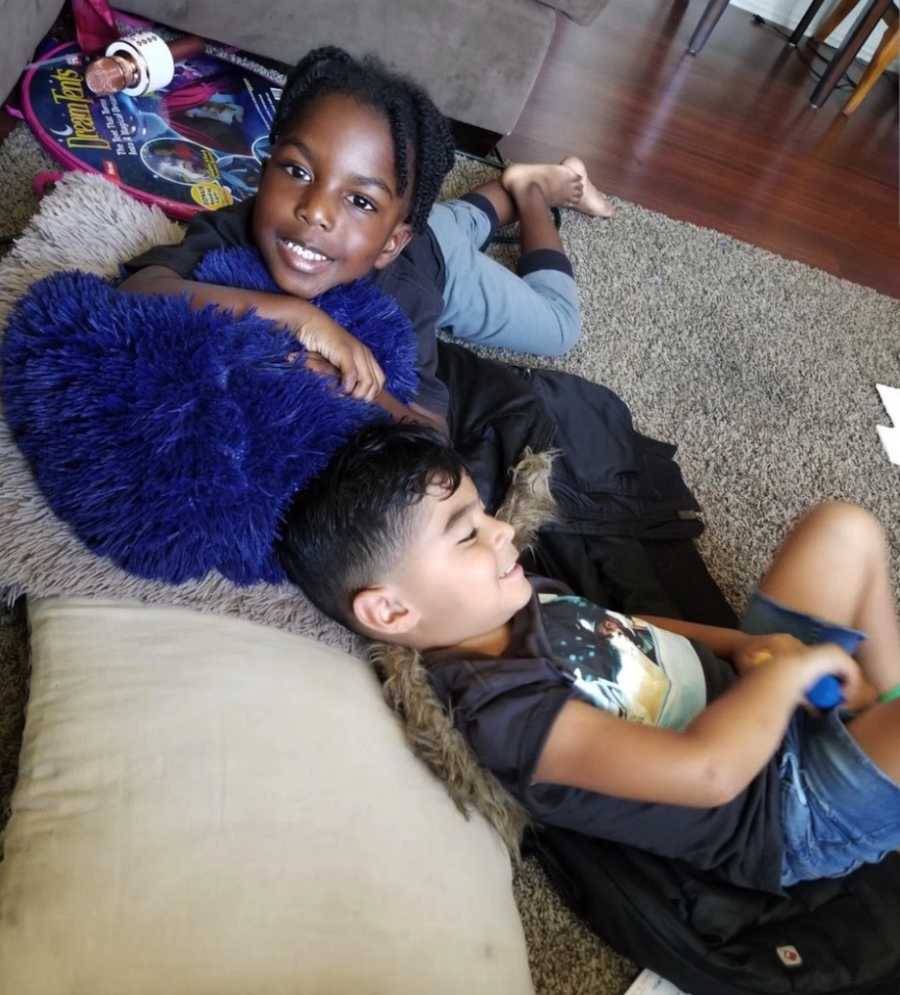 To you, the reader.
Know my words come from a place of love. Know that moms of black sons have real fears in today's America. Know our need to advocate for our sons does not take away from our love for yours. Know it will take all of us to unite for the good of all people. Know when we come together, our energy cannot be denied. Know it will take more than your words to change the status quo. Know your actions matter. Know your values and beliefs directly impact the beliefs of your children and grandchildren. Know you do see color (we all do). Finally, know when my now cute black son grows up, he will be rooted in kindness and in love, he dreams of being the best at whatever he does, he is determined to build a happy life and has no intentions to hurt or harm you.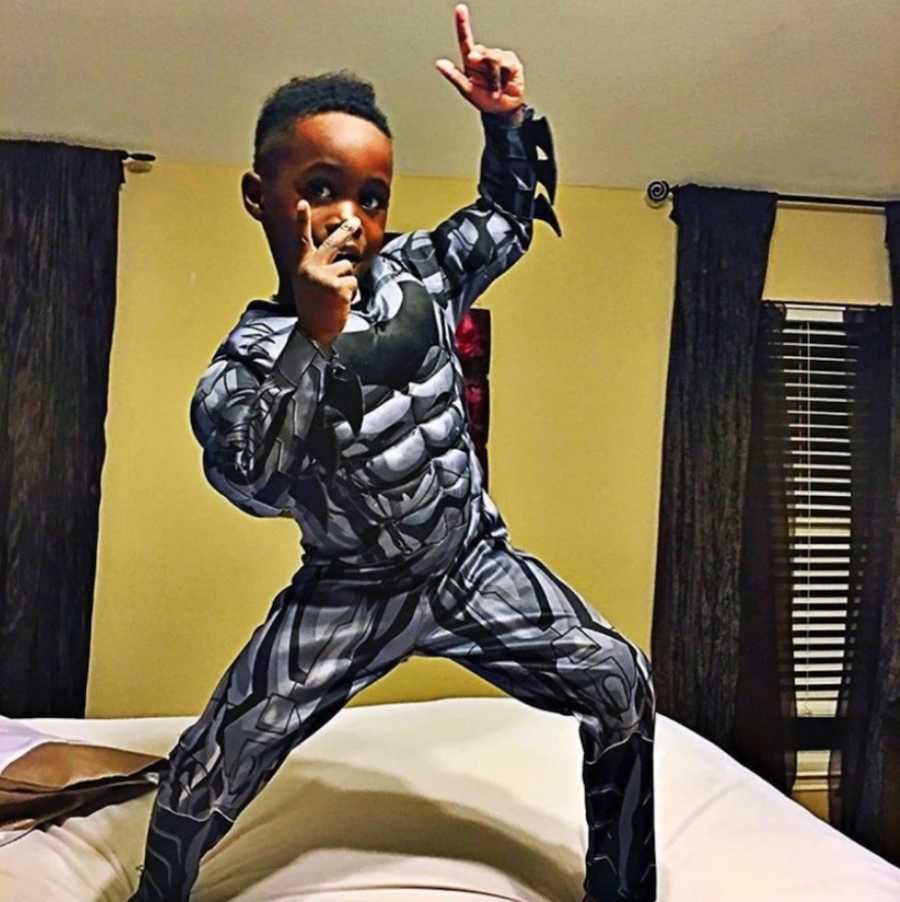 My Prayer Today.
Lord, please cover our sons and remove fear from their hearts.
Enable them to focus on the friendships they've built, so they continue to see others as good and remain open to new relationships.
God, I ask you to heal the hearts of mothers who have lost their sons.
Heal not only the hearts of those mothers but heal the hearts of those who have taken our sons.
Heal them so they can be transformed and understand the implications of their actions. Heal them so not only they change, but so they change the hearts of generations that follow them, and everyone connected to them as well.
Break chains of hate.
God, hug my non- minority friends. Give them peace of mind the of knowing we recognize their compassion and we see them as allies.
Embrace the reader. Help him/ her to be enlightened and recognize any biases he/ she may carry in their own hearts, so they may coordinate their actions and words to that of positivity and grace.
Finally, Father, heal my heart and bring me into alignment with how you see people. Help me to continue to model love and acceptance so I may pierce the hearts of many.
All of this in your name I pray, Amen."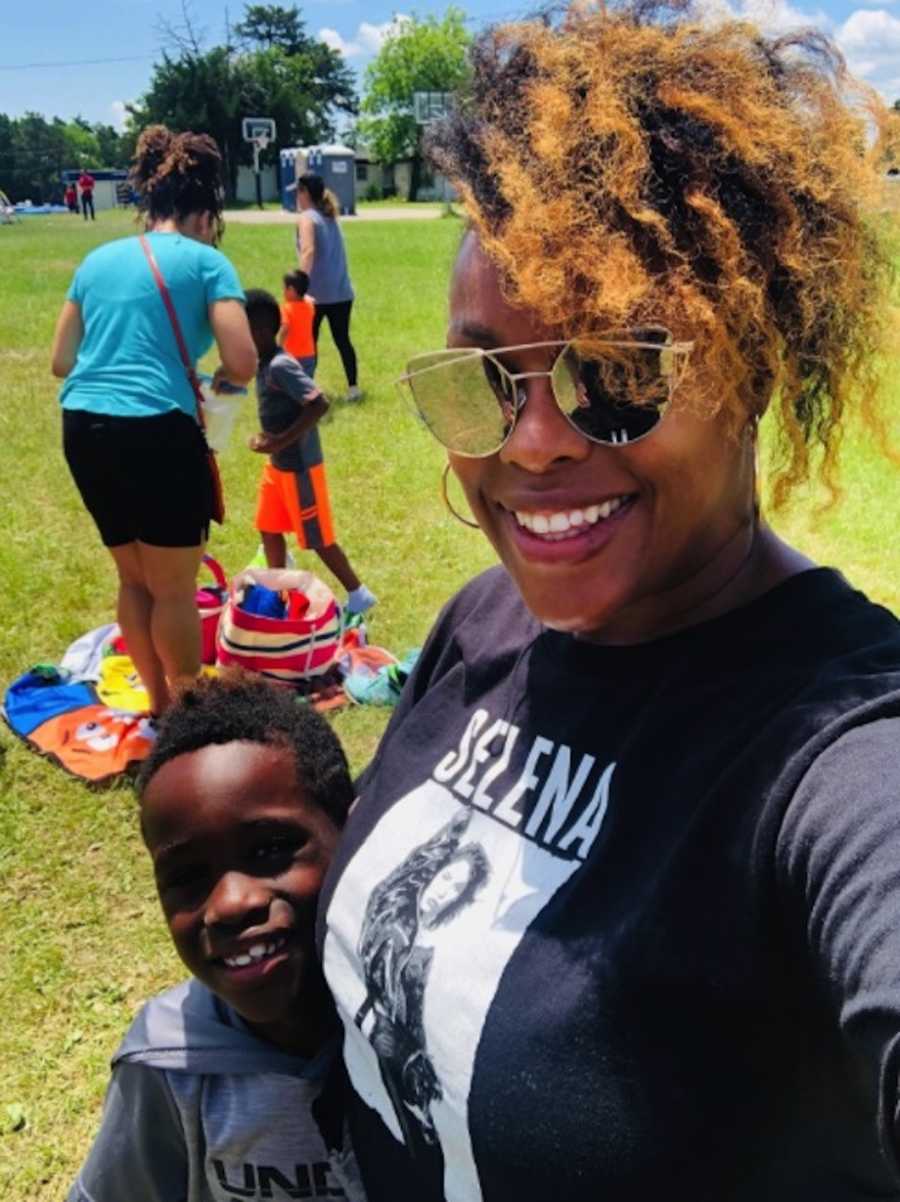 This story was submitted to Love What Matters by Shannee Charles. You can follow their journey on Instagram. Do you have a similar experience? We'd like to hear your important journey. Submit your own story here. Be sure to subscribe to our free email newsletter for our best stories, and YouTube for our best videos.
Read more stories like this:
'Why are my black friends convinced it's about race? I have been called a hero, an idiot, and an attention whore.': Ex-Pastor goes viral carrying a TV while running for Ahmaud Arbery

'I am a black man who jogs. My wife won't let me out of the house unless I wear enough colorful and 'innocent' clothing so as not to appear threatening.': Man urges for compassion in wake of Ahmaud Arbery's death
'Her mother told me she could no longer be friends with me because I was black. We snuck around town, stealing moments of friendship when we could.': Woman says 'you can change the world' in wake of Ahmaud Arbery death
Do you know someone who could benefit from reading this? SHARE this story on Facebook with family and friends.