"They say a picture is worth a thousand words, but behind this beautiful picture of me and my grandfather dancing, there is so much more. To help give you a better idea, I must take you back to where the story really begins.
My grandmother and grandfather met in 1946 in Nashville, Tennessee, on a blind date that was set up by a mutual friend. It was love at first sight. They dated for about 6 months before they decided to get married. My grandfather grew up in a strong Catholic family. My great-grandparents immigrated from Italy in 1920 to start a better life for themselves and their family. My grandmother grew up in an equally strong Southern Baptist family and her father, my great-grandfather, was a Southern Baptist preacher. At first, neither of their parents were very happy about their relationship and did not want them to get married. I was even able to see in their marriage paperwork, on the wedding questionnaire form, that they wrote their parents did not support their marriage due to their different religious beliefs. This was a big deal as they both respected and loved their parents, but they also knew that they were meant to be together. So, going against their parents' wishes, they wed on May 3, 1947, at the Cathedral of the Incarnation in Nashville, where my grandfather and his family were parishioners.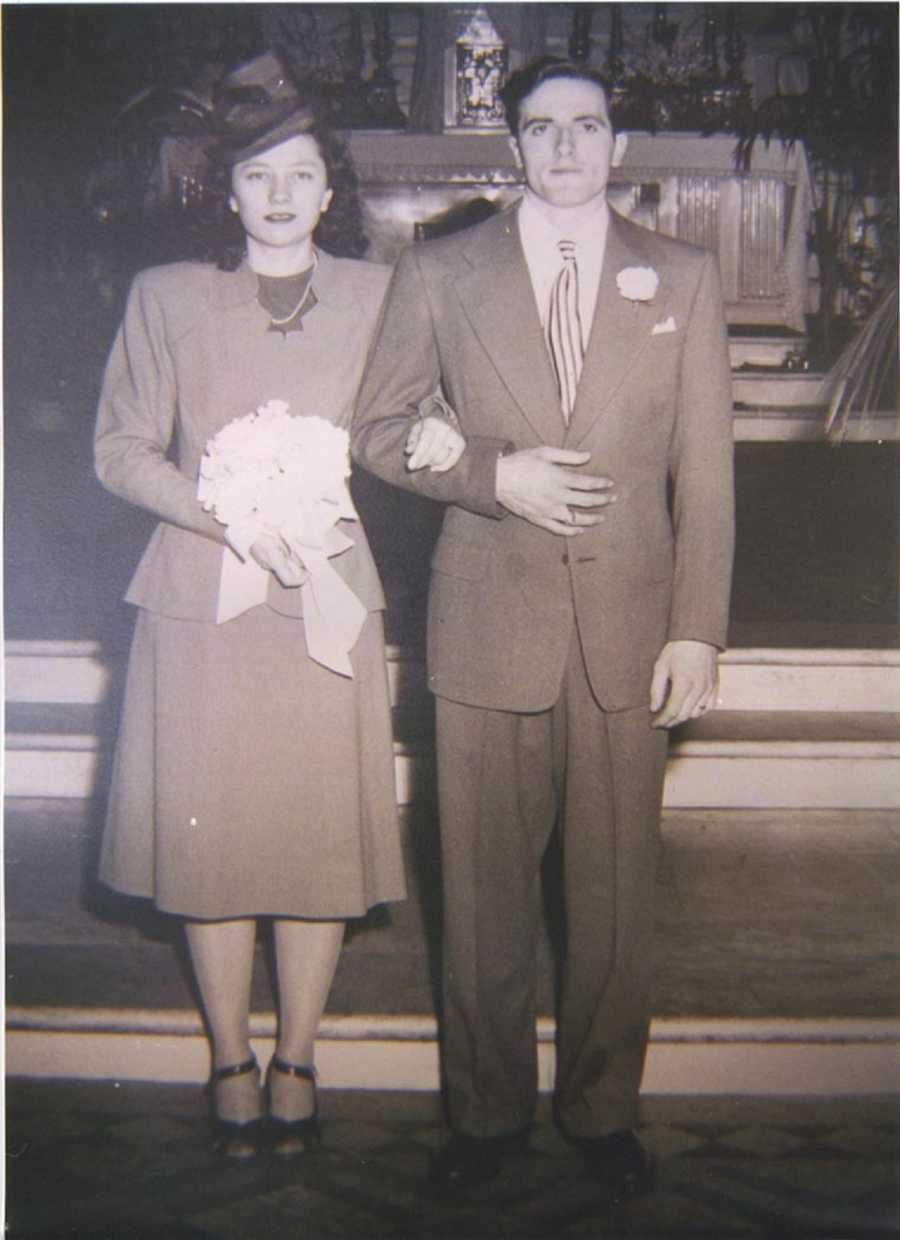 Following the wedding, my grandparents set roots in Nashville and started on their family right away. Eventually, both of their parents came around to their marriage and even became great friends. Fast forward 71 years later, my grandparents inspired the wonderful lives of their 6 children, 9 grandchildren, 9 great-grandchildren, and 2 great-great grandchildren.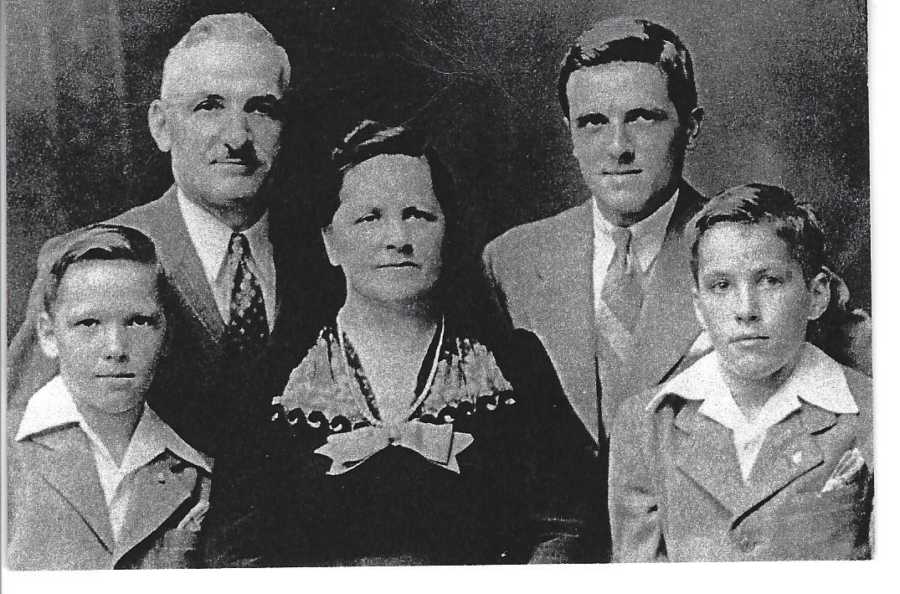 My grandmother passed away on December 27, 2013, with all of her family by her side. The years since her passing have been hard on my family but especially on my grandfather. They were best friends and experienced all the greatest things life had to offer. They enjoyed dancing together in their earlier years and playing Scrabble together in their breakfast room in their later years. They didn't need anything extravagant, they just needed each other and their family.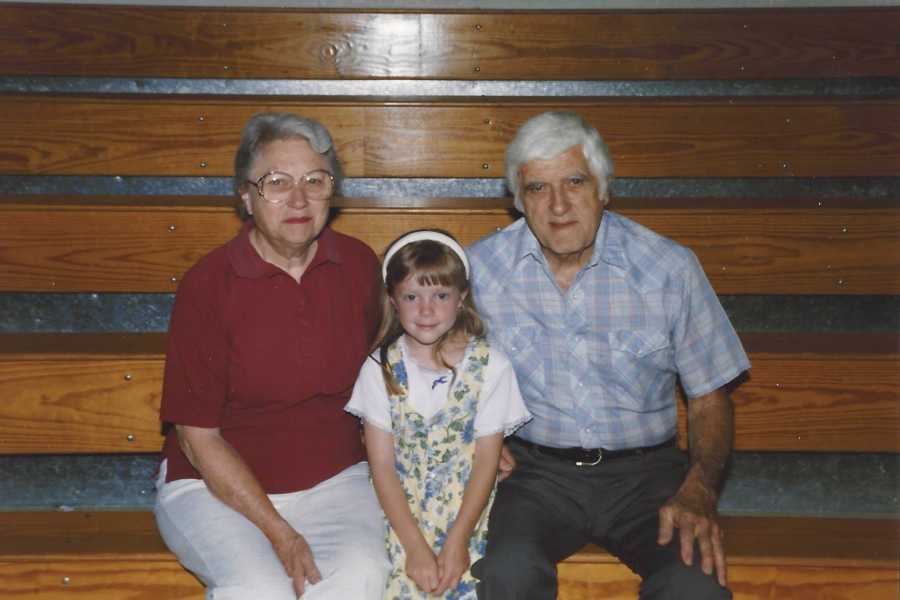 One of the most important values I have learned in my life is the importance of family. We are all very close and support one another through the victories and defeats life throws at us. My grandparents instilled in all of us what it means to be a family, to lift each other up, and to come together in good times and in bad. We carry on traditions like the family picnic every October and our annual Italian Feast when we all get together to make our family recipes, passed down to us from my great-grandparents from Italy. It doesn't matter how far away we live, we all make the effort to travel back to Nashville and celebrate together, for whatever the occasion may be. We have a love for one another beyond what most people experience today because of my grandparents.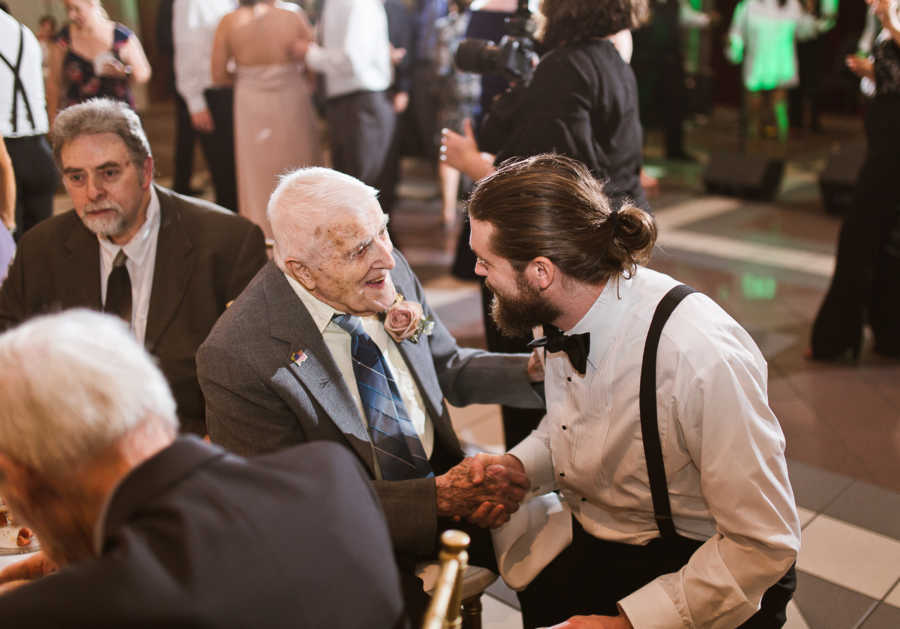 On September 8, 2018, I married the man of my dreams in the same church my grandparents were married in 71 years ago. This moment was so special not just for me and my grandfather, but for my entire family. I am the first family member to wed in this church since my grandparents were married there.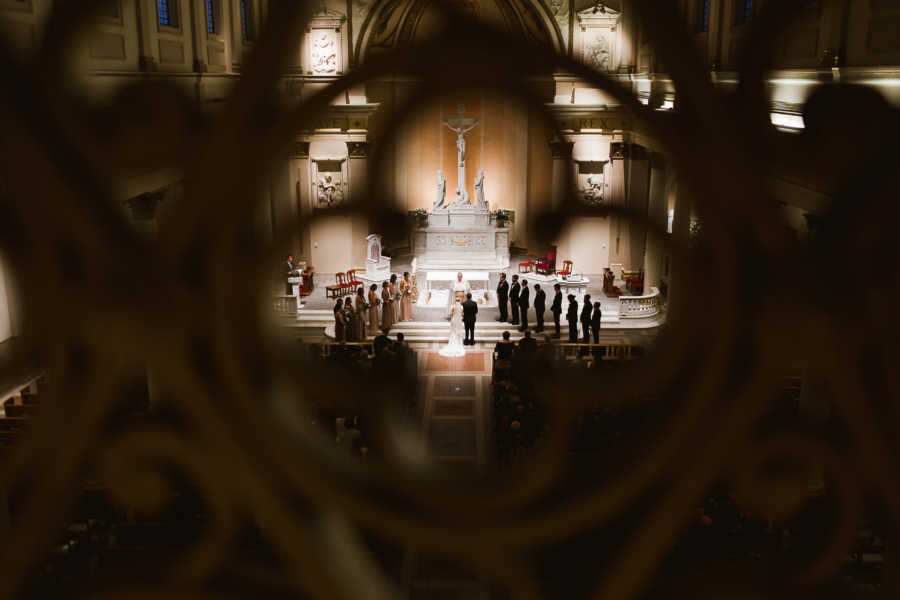 As I walked down the aisle that day, I felt the magnitude of that moment, in the same church where my grandparents made their vows to each other so long ago. My grandmother's locket was wrapped around my bouquet. I held it tight and knew she was there, watching over me and smiling as I took the same steps she did long before me those 71 years ago. I was a little anxious right before walking down the aisle but between feeling my grandmother's presence, having my father by my side, and then seeing my husband-to-be waiting for me at the end of the aisle, I knew this was exactly where I was supposed to be. All my anxiety and nerves just melted away.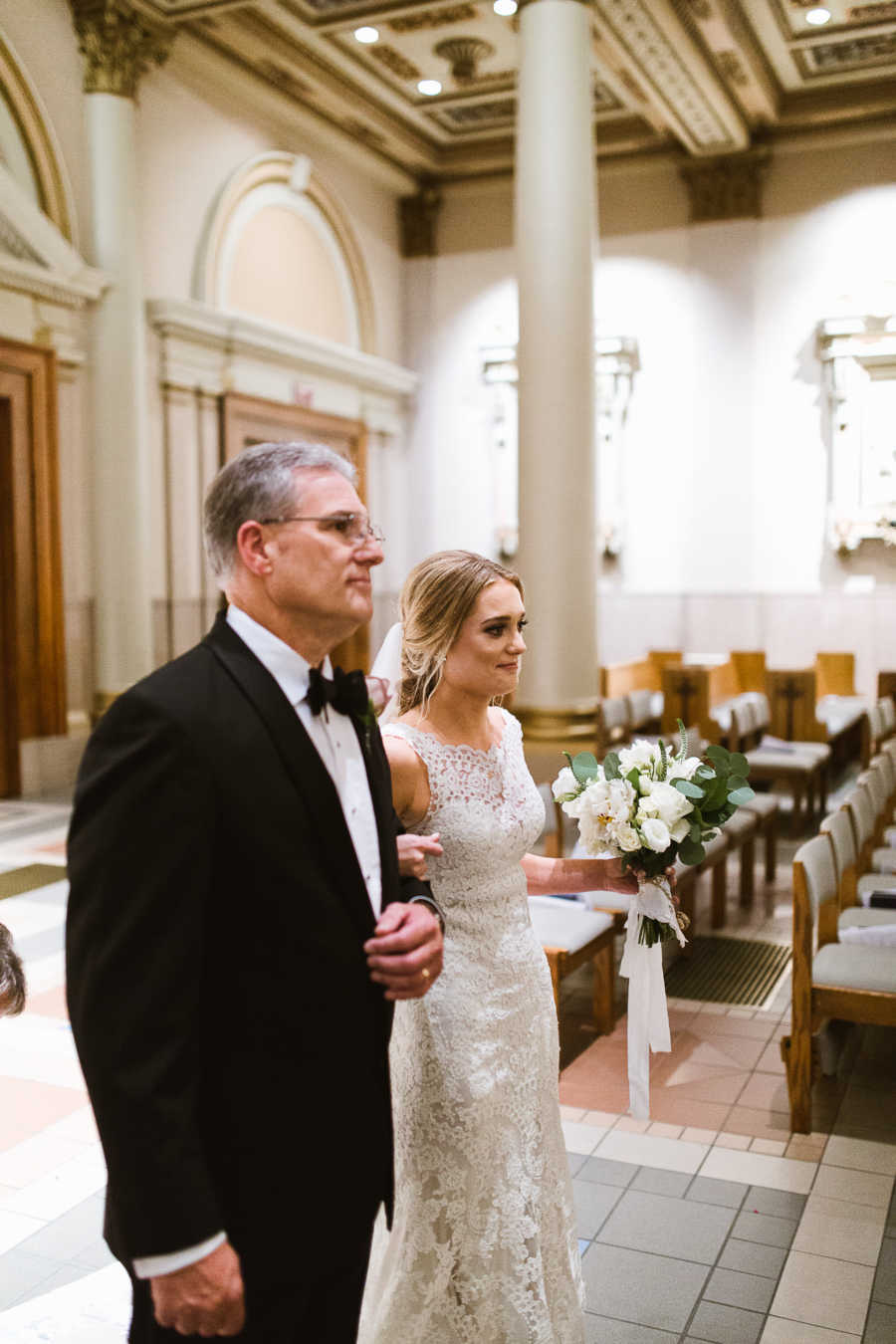 When I made my way to the front of the church, I saw my grandfather, who turned 95 this year, looking so happy and so handsome. Leading up to the big day, we were not sure if he would be able to make it due to his declining health. I knew it was possible he would not be there, but I also knew he would not want me to worry about him and to focus on the reason why I was there in the first place: to marry my husband, start a life together, and to one day start our own family and traditions, just as he and my grandmother did.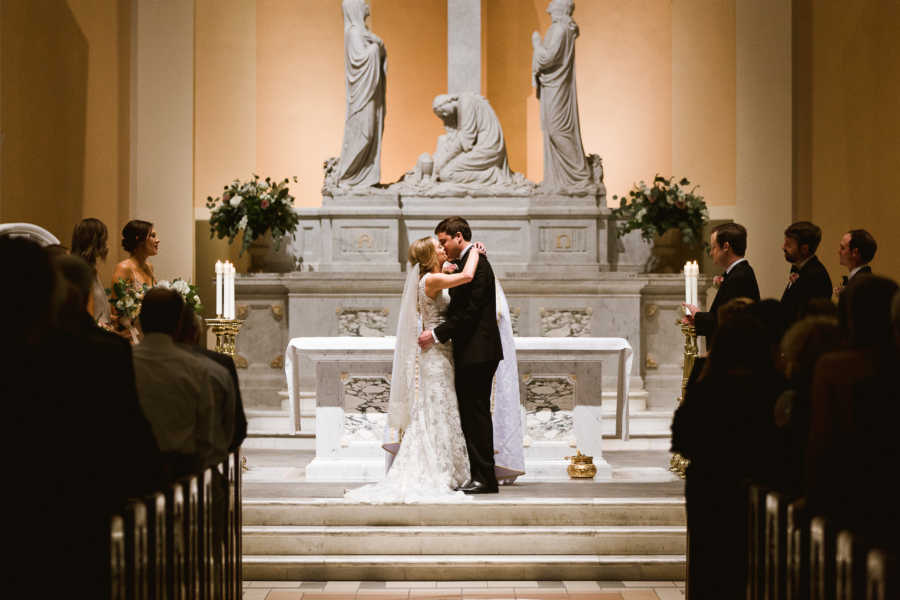 My heart was overflowing to see him there, watching the ceremony. I could see on his face the happiness he felt for me, but I could also see a sadness hidden behind it. I knew who he was thinking about. His love. His life. My grandmother.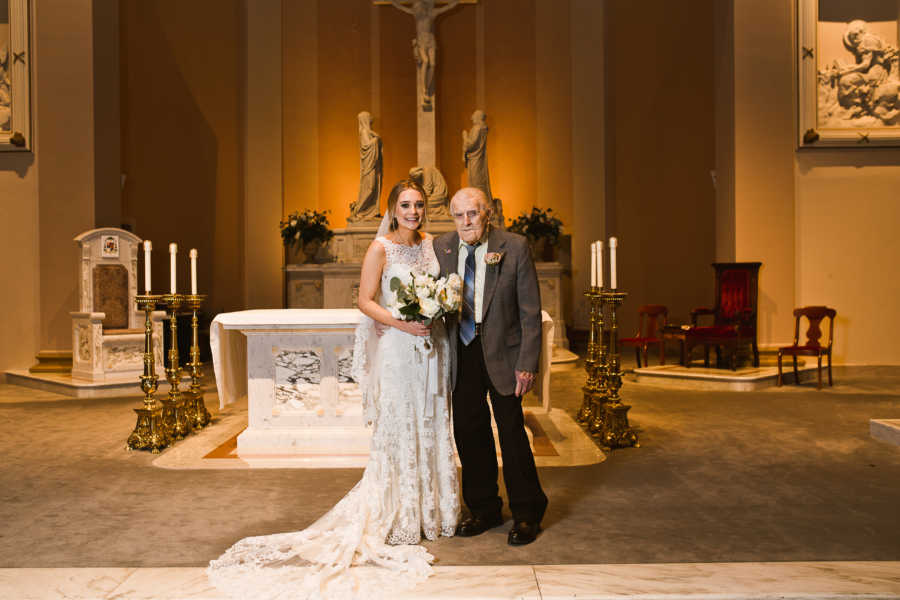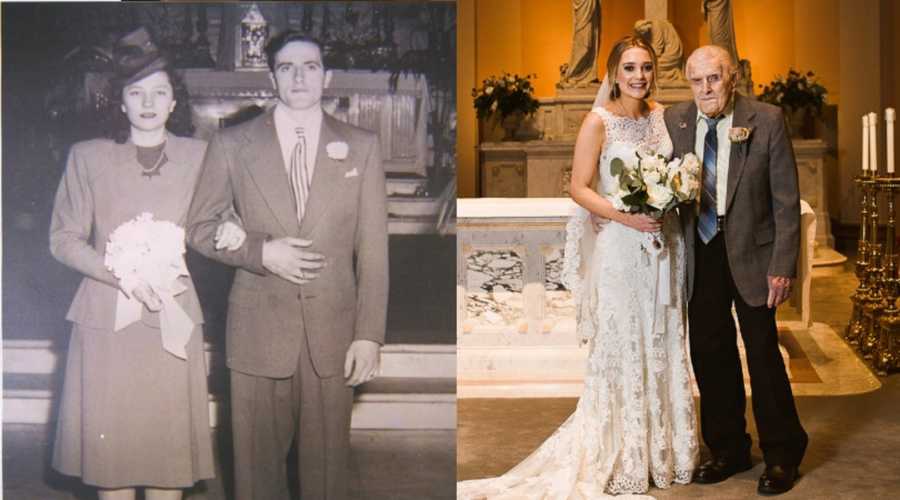 For some time leading up to the wedding, I had hoped it would be possible for me to dance with my grandfather at the reception. My family was not sure if that could happen but encouraged me to try if the right song came on and he felt up to it. While I was walking around the reception, greeting our wedding guests, the band started playing 'My Girl' by the Temptations, and I knew this was it. This was our song, and this was our time to dance. I walked over to my grandfather and asked him if he would like to dance with me. I have never seen him smile so big in my life.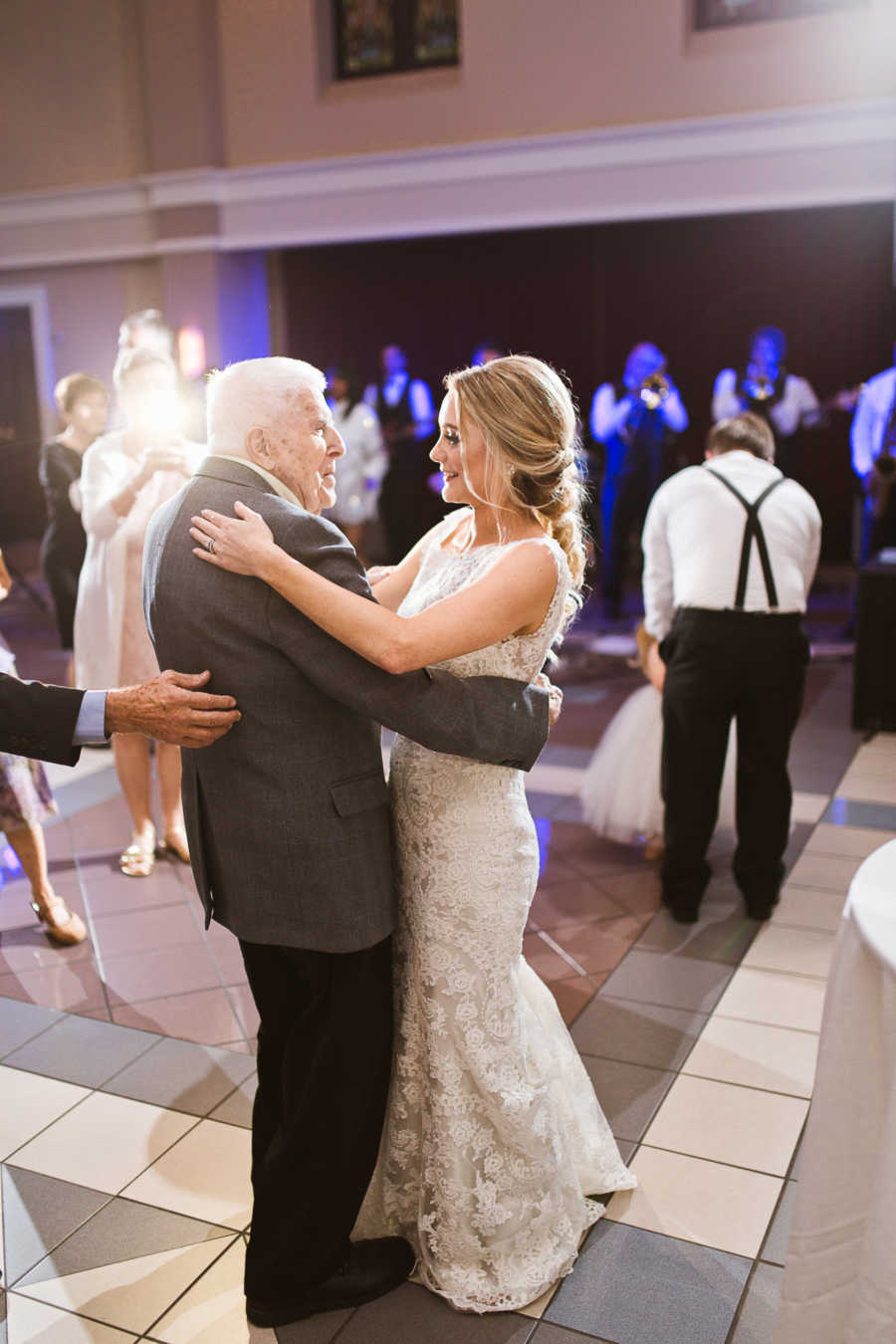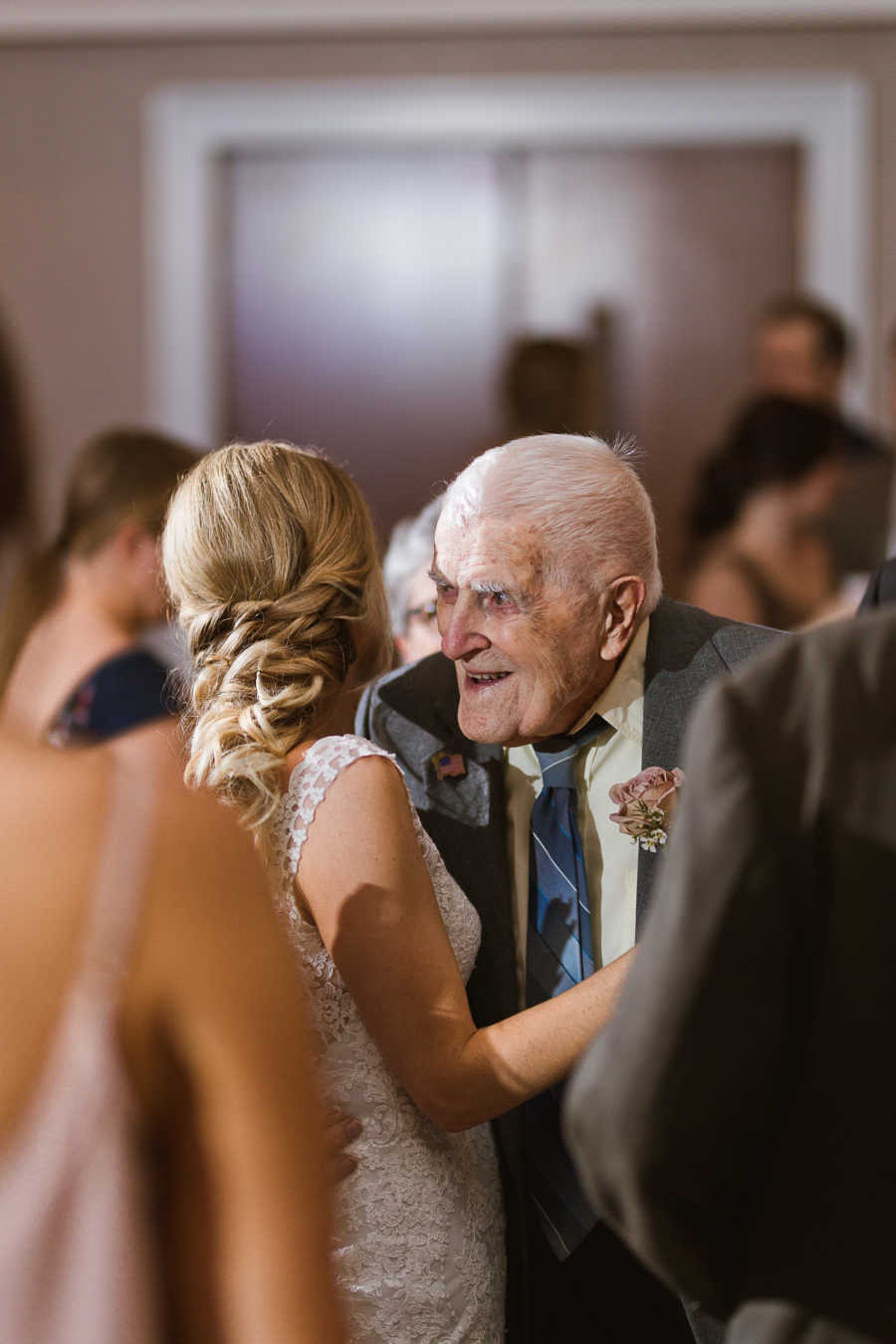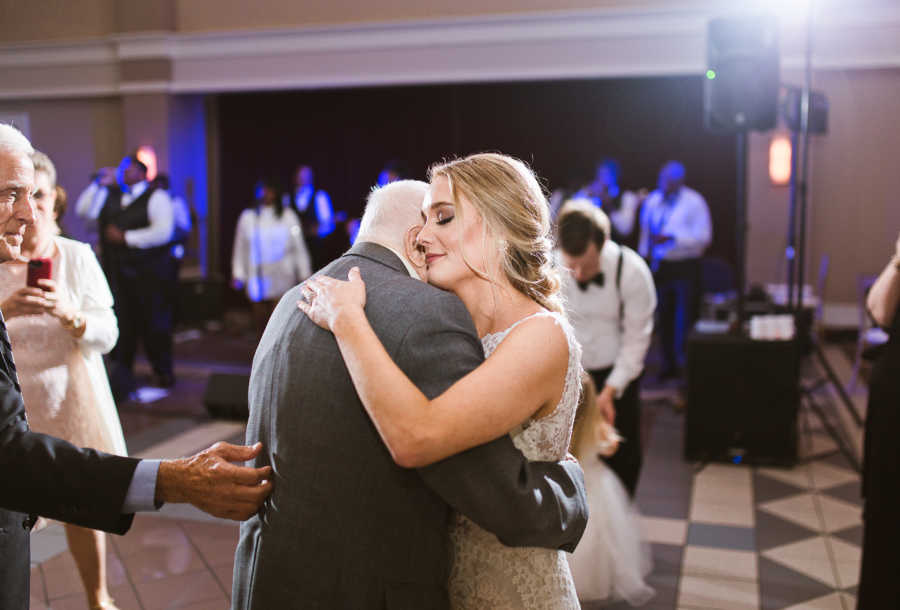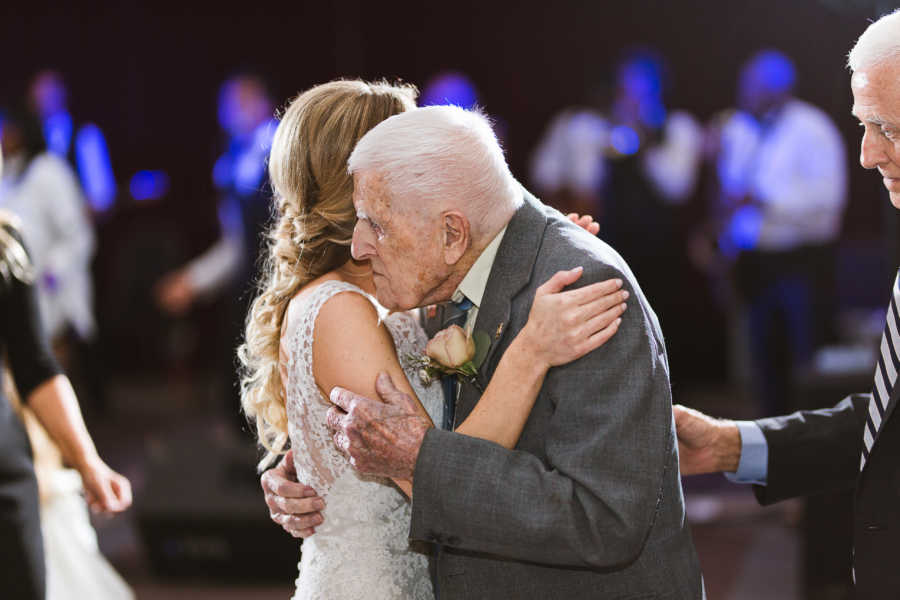 With the help of my family, he stood up and we danced. Slow and steady, but to the beat of the music. A wave of emotion came over me. I wanted to live in this moment forever. My sweet, 95-year-old grandfather, who means so much to me, was dancing with me at my wedding. I felt so much love and so much joy. I tried my best to hold back my tears but even with all my efforts, I could not stop the tears from rolling down my face. It was the happiest tears I have ever cried. Of course, when my grandfather saw my tears he asked me why I was crying, and I laughed and told him, 'because you are such a good dancer!' He laughed, too and gave me the warmest hug. I knew I would never forget this moment or this feeling for as long I live."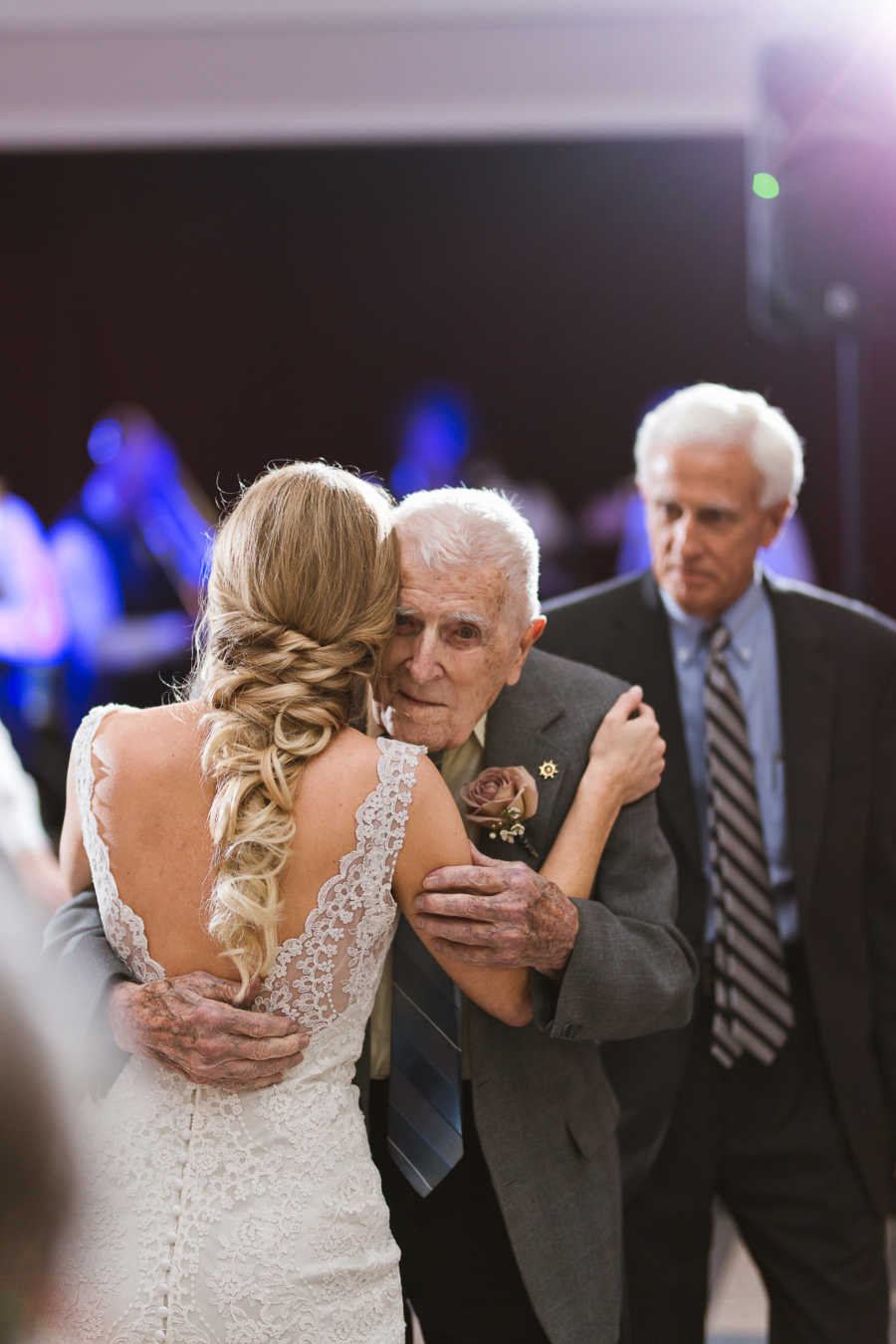 This story was submitted to Love What Matters by Jaclyn Van Frank, 26, of Memphis, Tennessee. Do you have a similar sentimental moment? We'd love to hear your story. Submit your story here, and subscribe to our best stories in our free newsletter here.
Please SHARE this story on Facebook to encourage others to cherish every moment and love what matters most.