"I'm a married mom of three children. Our family is originally from Northern California, but we relocated to Houston, Texas, just over two years ago. Recently we were followed by my mom, who moved to be closer to my kids; her grandkids. My kids have obviously grown in the past 2 years since we lived in the same area as my mom, so when she takes them on errands and shopping trips with her, getting them in and out of the shopping cart isn't as easy as it once was. After one of those trips a few weeks ago, my mom told me her back was sore from all the lifting in and out. That's when I shared the trick with her.
Behold, the best mom hack you'll ever find. Do your part to make a mama's life easier by sharing this. You can LIFT the panel of your cart to let your children crawl in.

I learned the cart hack from my stepmom. My stepbrother, whom I help take care of when my parents are working, has some disabilities, and my stepmom discovered this easy way of getting him into the shopping cart when he was younger. I've been doing it with my own kids for about 2 years now, and it has made shopping with them a lot easier.
After I recorded the video for the purpose of showing my mom, I decided to share it with other parents and grandparents in a private Facebook group. A couple of members asked me to make it publicly shareable, so I did. While it may seem silly, the comments I've seen from parents who hadn't known about this little trick have really been great. Moms with special needs children who are heavy but need to be in the cart, moms who are in the final stages of pregnancy and have toddlers that can't be left to walk around in the store, and grandparents like my mom who are disabled but love spending time with grandkids in any way that they can."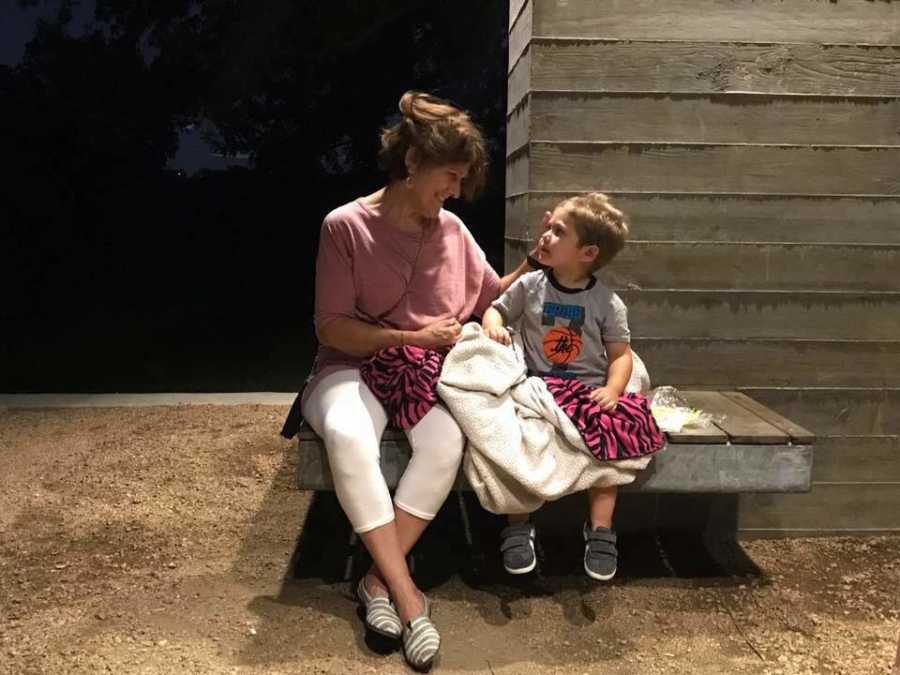 This story was submitted to Love What Matters by Laura Castrillo of Houston, Texas. Submit your story here, and be sure to subscribe to our best love stories here.
Do you know someone who could benefit from this story? SHARE this story on Facebook with your friends and family.