"Y'all.
I'm so stinking confused.
I have no—I mean NO—idea what I want.
When I'm with my kids, I crave alone time.
When I finally get my alone time, I want nothing more than to be with my kids.
When we're together as a family, I wish it were just my husband and me.
When my husband and I are out for a kidless evening, I imagine how magical it would be if only our boys were with us.
Anyone else?
Just me?
I'm the only crazy one?
Cool, cool.
But it makes complete sense, really, because discontentment is all too easy to come by.
Whatever the moment, wherever it may be, whenever it is: it finds me. It seeks me out. It preys on my naïveté, on the fact that I'm so stinking good at wanting anything but what's before me.
There's so much opportunity to be discontent in this life.
It's far too natural for my heart to seek out greener grass.
And I know better.
I know so much better than to think that there's anything more beautiful than these moments with my boys. Or my oh-so-rare alone time. Or the memories we're creating as a family. Or time with my main man, my very best friend.
Discontentment, it may be easy to come by.
But I'm constantly encouraging my oldest to do hard things.
So I think it's high time I listen to myself, the me that's speaking to my son when that undeniable truth bubbles forth, the one about the immense joy that's found in doing hard things.
I think it's time I trade in easy for hard, my natural inclination for a supernatural shifting of my heart.
Because I don't want to be discontent.
I don't want to accept my heart's crummy tendency as normal.
I don't want to laugh away my inability to fully enjoy the moments I've been given as such a typical "mom" way to feel.
I want to dig in.
I want to be present.
I want to rest in knowing that there is such unique beauty to be found in right here and now.
Whether I'm with my kids, alone, out as a family, or with just my husband, I want to be fully there.
Because longing for things to look different is easy.
But recognizing the unmatched blessing that is this very moment, no matter how mundane it may seem?
That's hard.
And hard things?
I have to trust that they're always worth doing."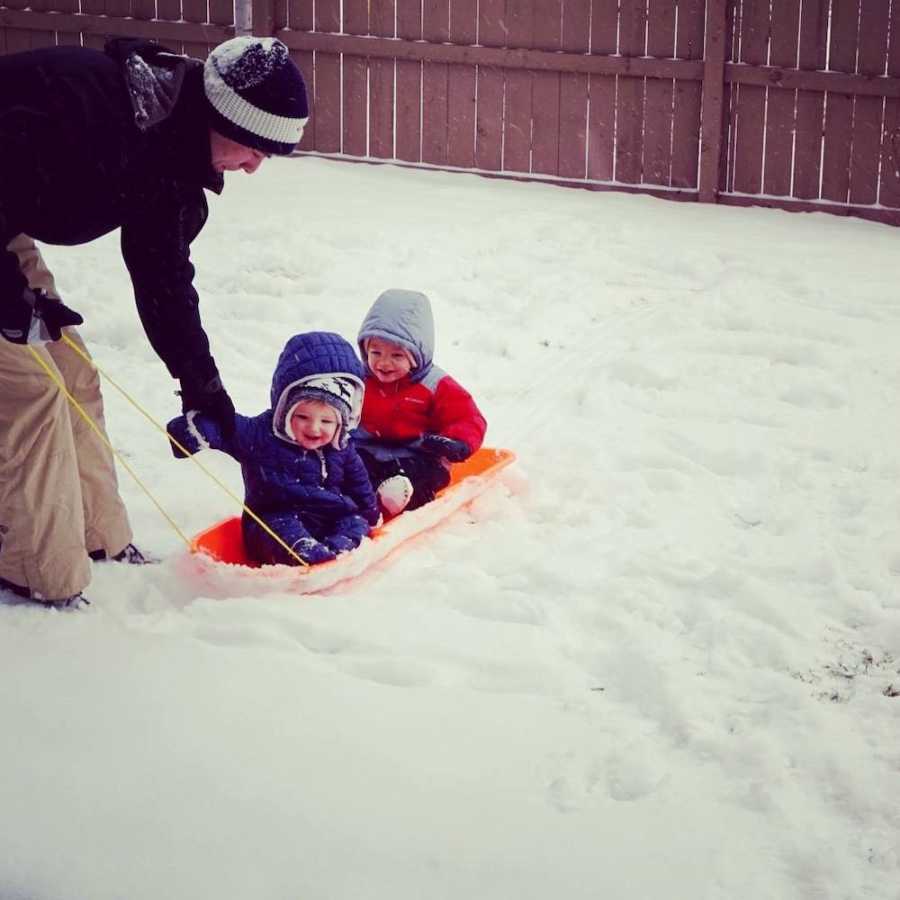 This story was written by Krista Ward of Kisses From Boys with Krista Ward. The article originally appeared on her Facebook page here. Submit your story here, and be sure to subscribe to our best love stories here.
Do you know someone who could benefit from this story? SHARE this story on Facebook with your friends and family.