"Life can change in an instant.
On a warm July evening in 1977, my sister Barb and I walked toward a baseball diamond in the suburbs of Buffalo, New York. My friend Cindy's husband managed one of the local teams playing that night. I admit I was not thrilled when my friend had mentioned, 'Oh, by the way, Gene wants you and Barb to meet a couple of the guys.' Such hook-ups never seemed to work out.
My eyes immediately gravitated toward the curly-headed catcher, and my attention stayed focused on him. After the game, we walked toward Gene and two other players. One of them was my curly-headed catcher. I looked at Barb and staked my claim, 'If the curly-headed guy is one of the guys Gene wants us to meet, he's mine.'
We joined the team at a near-by bar, and I made a point of finding him. I was shy by nature, but somehow an attraction was there and I needed to see where it might go. His name was Doug, and from the instant I saw him, I knew my life was about to change.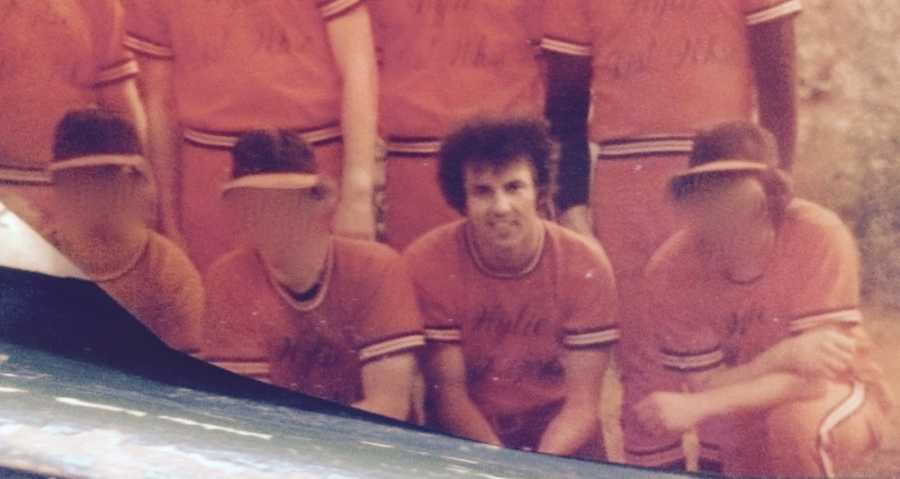 Doug would bring me a host of adventures and new experiences. He completed me with his love. I could tell he was one of the good guys, loved and respected his family, and was the best person for me to spend my life with. We had many things in common and enough differences to make life interesting.
On May 19, 1979, we started our married journey together. We lived in Eden, New York, for two years, where we welcomed our daughters, Kim in 1981 and Lori in 1982. A job change moved us to Loveland, Ohio, a suburb of the Cincinnati area, where we would remain for 14 years. Two more little girls joined our family, Jessica in 1985 and Jill in 1986.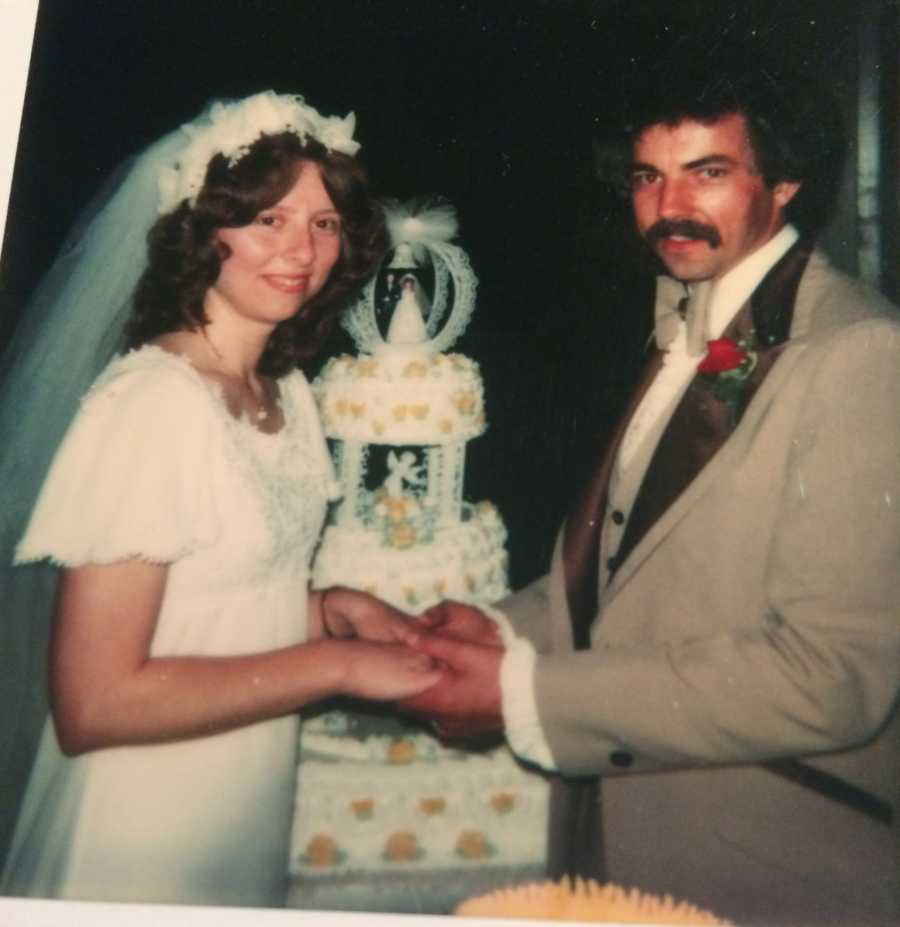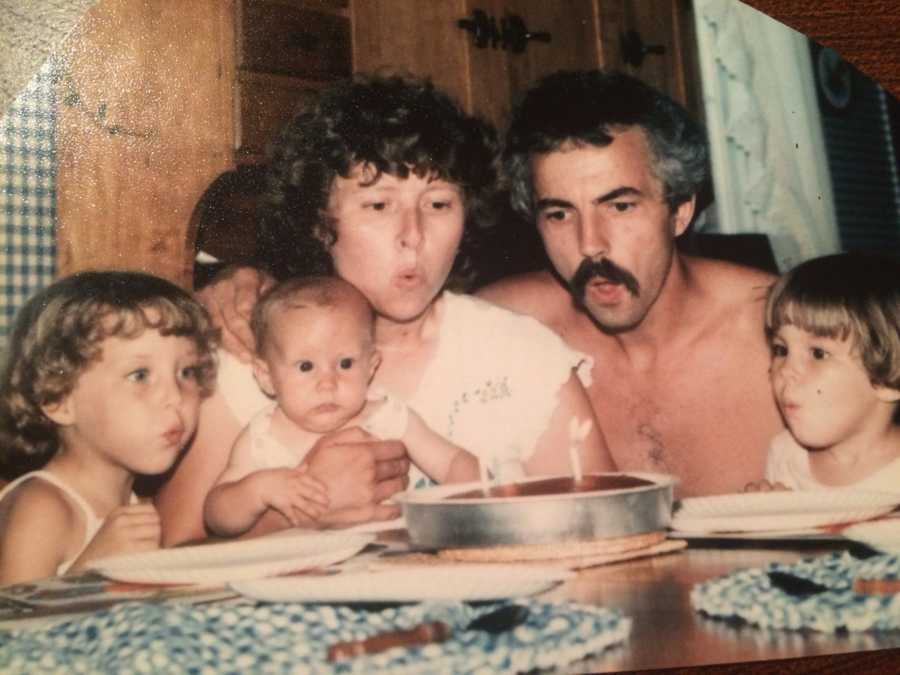 Doug had worked hard over the years in the business world, and in 1997 he was offered a Director's position back in the Buffalo, New York area. It was hard leaving the wonderful life we had established in Cincinnati, but we were happy to be near extended family again.
Downsizing by his company turned our life upside down in 2003, and an uncertain job future made Doug and me decide to downsize. We found a 1920s bungalow in Clarence Center, New York, which would enable our youngest daughter Jill to remain at her high school. We were antique buffs and loved the history an older home brought with it.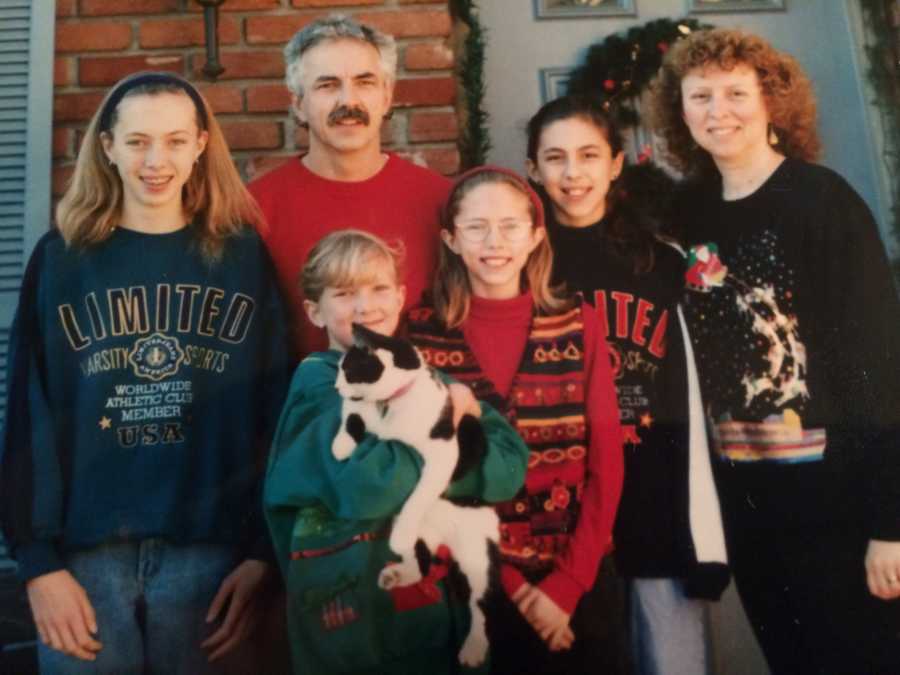 In January 2009, Doug and I traveled to Toronto, Canada. We discussed the fact we were entering a new phase of our marriage. The girls were completing their college studies, and two of our girls were now engaged. Before long, we would be empty-nesters. We felt we were ready for that reality, and eagerly discussed what adventures might lay ahead.
As we walked through Toronto one night, we found ourselves in a small park still lit with white Christmas lights. Suddenly, Doug stopped, kissed me and said, 'I love you.' Even after almost 30 years, he could still make me feel young and romantic. I could look at him and feel that special thrill that I felt back when I first watched that curly-haired catcher. The memory of that kiss would take on more significance for me a month later.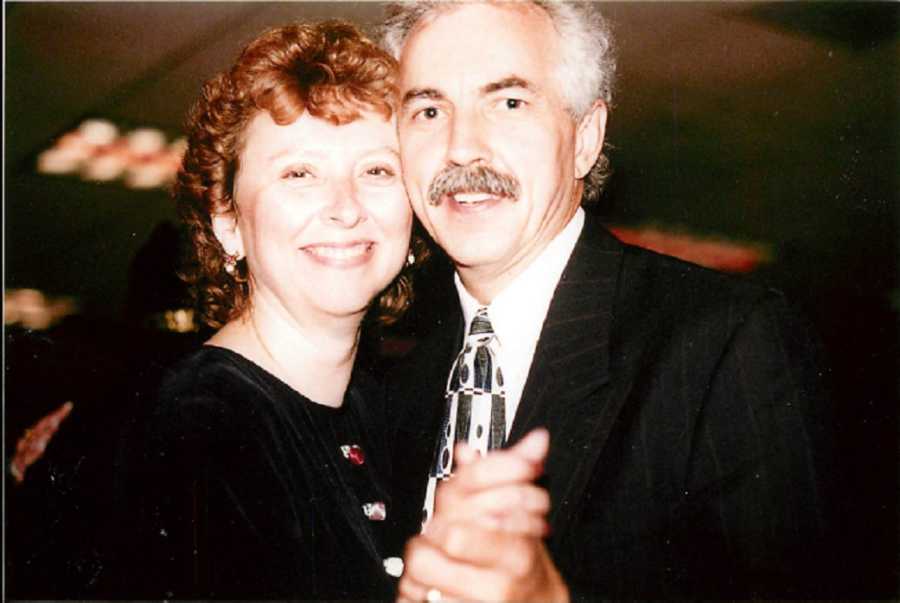 On February 12, 2009, Doug and I had spent a quiet evening at home watching a VHS tape in the family room at the back of the house. Kim and Jill were the only two girls still living with us on Long Street. Kim was spending the evening with her fiancé Jeff, and Jill was watching television in Kim's bedroom at the front of the house. Around 10:00, Doug left the room briefly and then returned, plopping on the couch. I wanted to watch another program, so I asked Doug if he wanted to continue watching the tape. He asked me how much longer it would be. When I said, 'About an hour,' he jumped off the couch and said, 'I haven't got time for that!' He got the response he knew he would get from me by that comical departure; I laughed.
I did not realize that would be the last experience we would share together.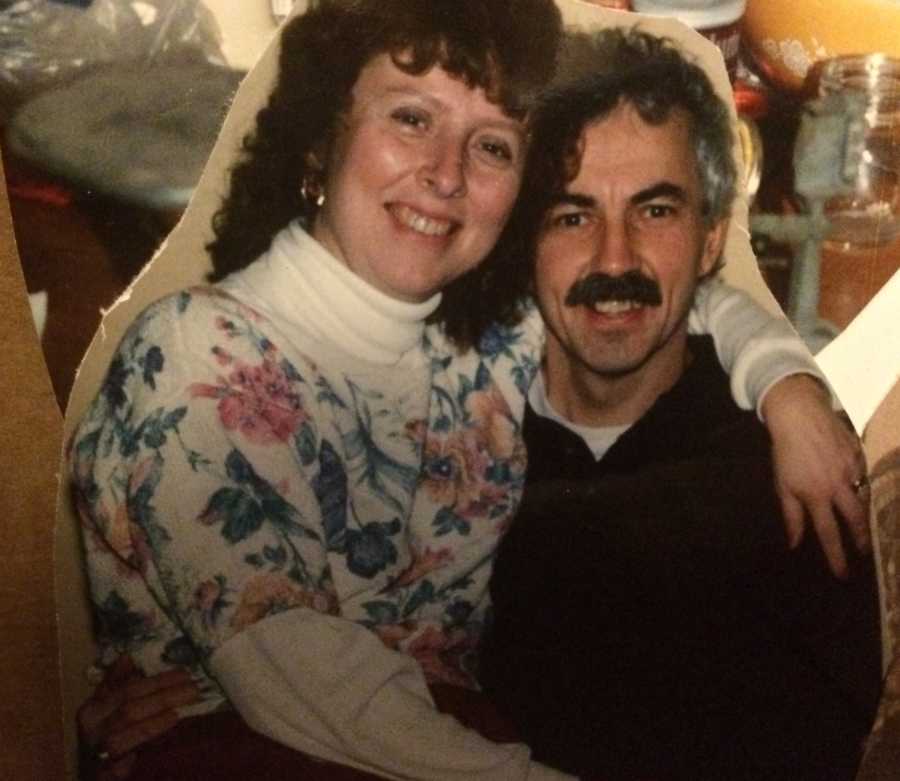 I sat on a loveseat, and shortly after Doug left the room, I heard an unusual sound. We were on the flight path and planes went over the house all the time, but this was different. As I thought, 'What is that? If it's a plane it could hit something,' the sound changed from a rumble to an explosion. A cascade of plaster, wood and roofing crashed all around me. 'It hit us!'
It seemed so quiet. I wondered if I was dead. I remembered watching a program on '20/20' about people sometimes not surviving a catastrophe because they panic. I also had high blood pressure, and if I panicked, I might bring on a stroke or heart attack.
I noticed a small opening above me on the right. I tried pushing the obstruction, but had no success in moving it. I tried yelling in case anyone might be near enough to hear me; no answer came. I somehow knew I could not wait for help. I tried once more to push the debris. This time it moved.
That would be the first miracle of the night.
Stepping on the arm of the loveseat, and as I pulled myself up, I heard a woman's cry. It was the first time I thought about Jill.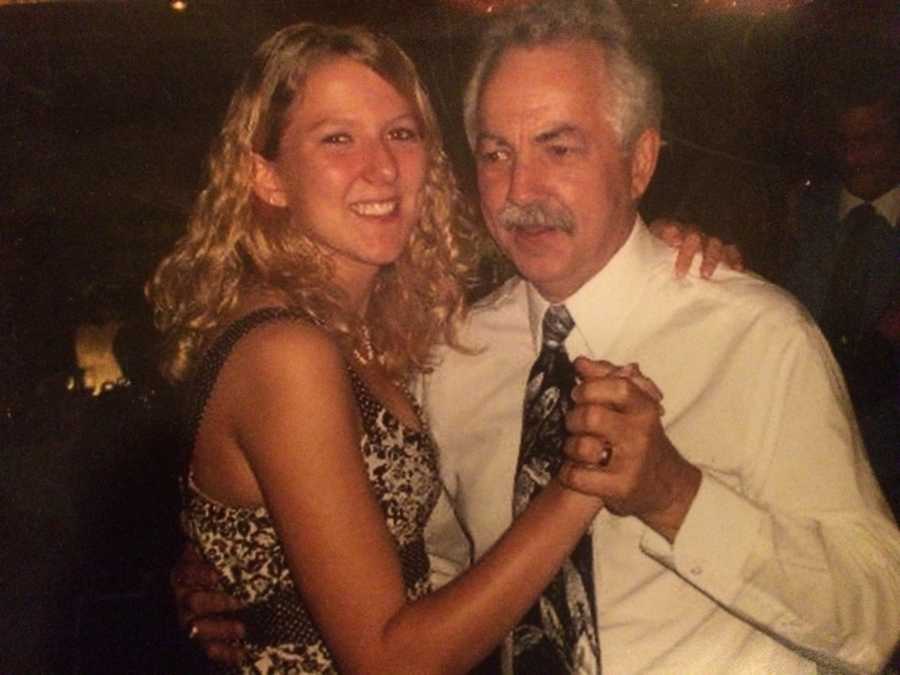 When Flight 3407 crashed into our Long Street home, Jill sat on her sister's bed watching television. The force of the crash knocked her off the bed. She saw flames at the front window, and knew she had to find an escape. Feeling along the remaining walls, she came to an opening and slid to the ground. She had no shoes or socks on her feet. We would later realize she had slid down the wing of the plane.
When I emerged from the hole, I was facing our driveway. The windows of our two vehicles had been blown out. I turned to face the house; it was basically a shell. The tail of the plane was in what used to be our kitchen. The image of the Continental logo on that tail is forever etched in my mind. I shook my head in disbelief, but I did not scream. I cannot understand that, yet I feel turning to my right and seeing Jill standing a few short feet from me made my motherly instincts kick in.
Miracle number two that night came when Jill and I were reunited so quickly. She had just turned the corner at the back of the house when I came out of my hole. She said I looked like a flower popping up.
The plane crashed between the dining room and the living room, and I would later learn that the nose of the plane had embedded itself in the ground just short of the front windows. I imagined Doug must have been in that area finishing up a few tasks before heading upstairs. We had been working on some old Buffalo Bison Baseball puzzles from the 1930s, and perhaps he had placed one final piece on the puzzle that was on the dining room table. Or, had he stopped in the living room to pet our cat Spots, who was stretched out on chaise lounge chair?
As I walked toward Jill, two thoughts drifted through my dazed mind, sending chills down my spine: Doug would not be at the girls' weddings, and I would be finding out what it was like to live alone. The wedding thought, in particular, seemed such an odd thing to pop into my mind.
Jill wanted to run toward the wreckage to look for Doug. Because of the flames at the front of the house and the size of the plane, I knew there was a real possibility of explosions. I was so afraid Jill was in danger, so I grabbed her arm and told her we needed to leave the area. Later medical reports indicated Jill had bruises on her arm, and I feel certain my grip was so strong on her that I caused them.
We ran to our neighbors on the right-side of the house. No one was home, so we raced beside their pool fence, and continued running behind the Long Street houses toward Clarence Center Road. I wanted to find some of our neighbors.  As we entered Long Street, Jill collapsed on the ground. People had gathered in a driveway, watching the inferno that had erupted. One captured our arrival on video, which later appeared on YouTube. You cannot see us, but you hear my frantic voice screaming, 'That's our house. I don't know where my husband is. Please help my daughter.' It was chilling.
Suddenly, a neighbor I knew, Paul, appeared before me. 'What are you doing here,' he asked. He could not believe we had escaped the crash. He took us into his home. I was afraid Kim might have arrived home early and could have been near the house when the plane crashed. I kept asking Paul's wife Michele to make sure Kim's car was not at the front of the driveway. They assured me it was not.
Even though I felt in my heart that Doug was gone, when I saw a gurney in the street, I had a glimmer of hope. 'Is someone on that gurney?,' I asked Paul. He went out to investigate, but came back saying, 'No one is on the gurney.'
As Long Street was now blocked with rescue vehicles and hoses, Jill and I had to walk down the street to the fire station on Clarence Center Road to meet an ambulance that would take us to the hospital. It was surreal to casually be walking down our street, stepping over hoses and snow piles. I took one last look at our home. I could still make out the front door and windows, which were completely engulfed in flames.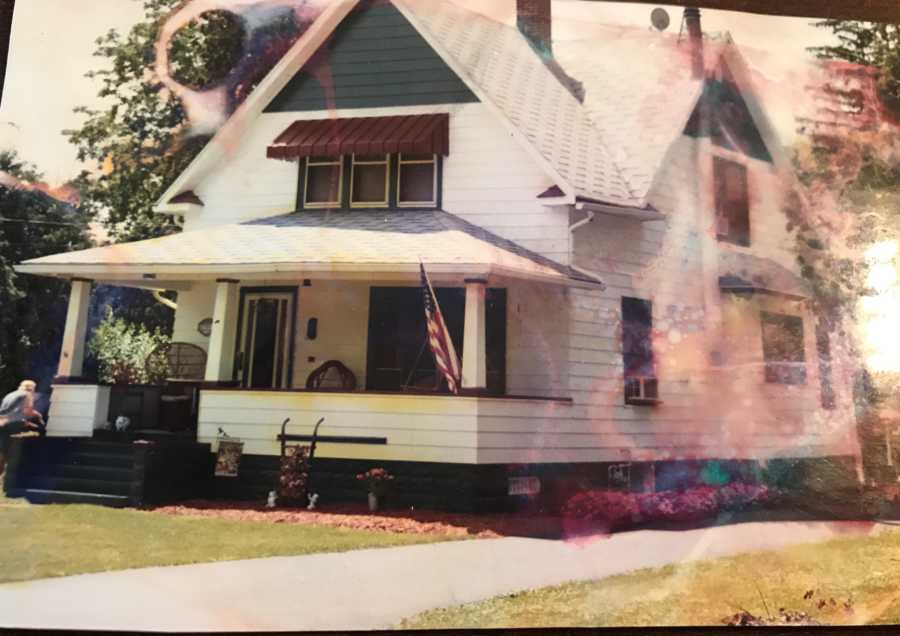 When we arrived at the hospital, a large staff of doctors and nurses were waiting to treat survivors. Besides Jill and me, there would be none entering that night.
The next days and months were filled with sorrow, but also tremendous support from family, friends and even strangers.  Such support sustained us.
We were not staying at the hotel that had become home for the other 3407 family members. Three days after the crash, we were asked to go to that hotel. The grim reality was that we would talk to a coroner who needed us to provide Doug's physical characteristics to help identify his body. The woman we met was a volunteer coroner and she made us feel at ease. Yes, we discussed Doug's recent gum and dental work, broken bones and surgeries he had throughout the years, his mustache and the hair that curled down his neck. Prior to that visit, we had only been talking to family and friends, but that night this complete stranger let us talk about the man we loved as a husband and father.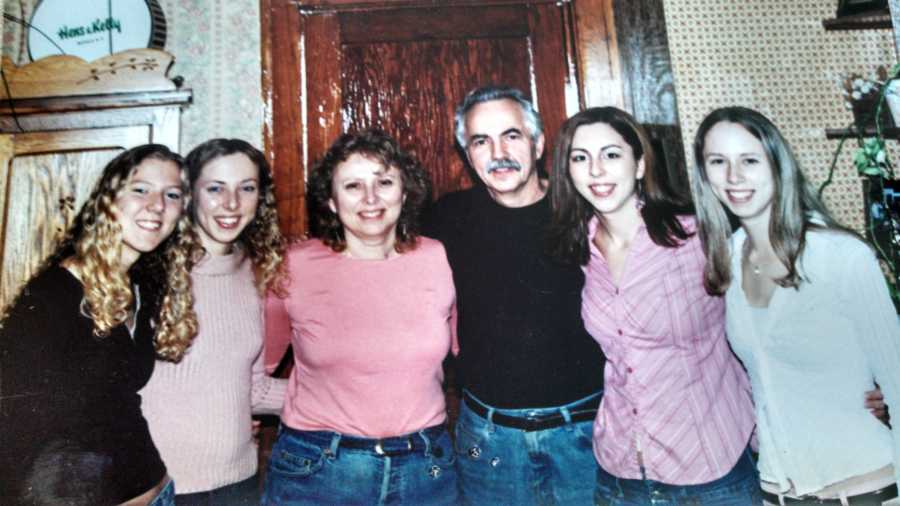 One week after the crash, I received a call from the head coroner. Doug's body had been found. Even though I expected this call, I was speechless for a few moments, and then asked, 'What was the cause of death?' 'Like everyone else, blunt trauma,' he responded. I swear I had also asked the coroner if Doug's body was whole, and he had told me yes. Yet, four months later, I was told his legs had been severed and located.
Looking back, I was naïve to think that a house and plane could fall on a person without causing severe damage. I could not comprehend how this runner of marathons, this hockey player dashing in for a goal, this ball player stealing a base, could have his legs torn from his body. I was so angry that this information was not explained to me when the coroner first called me. All the heartache was fresh again, and the realization that I would have to break this news to my girls was devastating to me.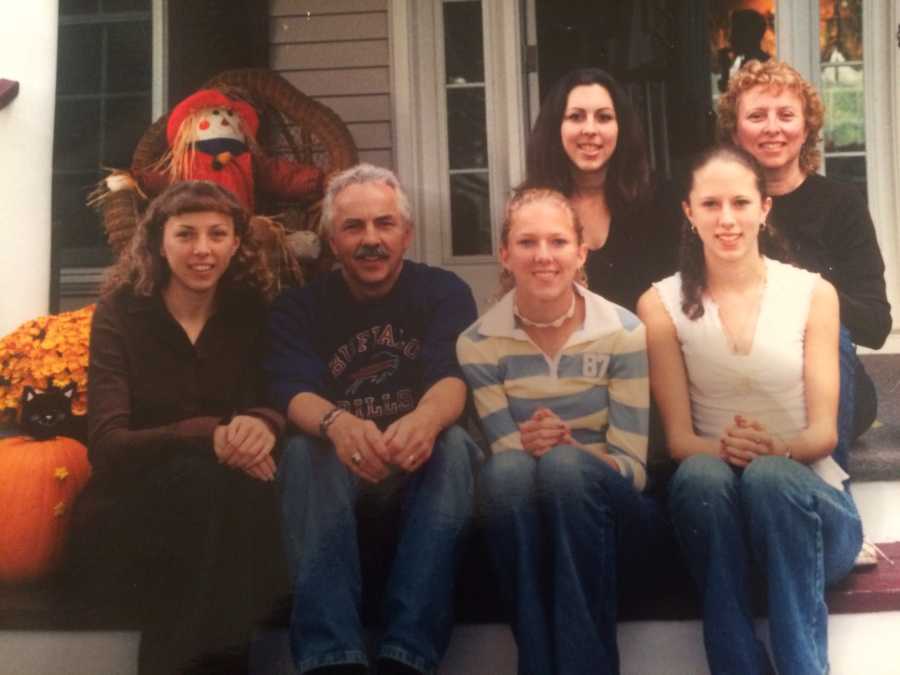 In the early days following Doug's death, I kept wondering what would have happened if he had stayed in that family room. Would he have survived? It is a question I cannot dwell on.
I kept feeling a gnawing pit in my soul. I could not help but remember the emptiness I felt before Doug burst into my life.  I hated the emptiness that had returned to my life without him. I missed the essence of the man, those little touches:  his hand entwined with mine, the cuddle in the early morning or late at night, a tender kiss or mischievous smile. I missed being loved by him.
When I moved to East Aurora, New York, in 2010, I began attending writing classes. I was inspired to tell the story of our family before, during and after the crash of Flight 3407, and I knew I needed to share the essence of who Doug was.
Eventually, those stories became my book, 'One on the Ground.' I had no problem deciding what the title of the book would be. Although it was not intentional, it seemed to me that Doug was always an afterthought when 3407 was discussed. The number of souls lost on the plane would be followed by, 'and one on the ground.' I wanted Doug to be remembered not for the manner in which he died, but for the way he lived.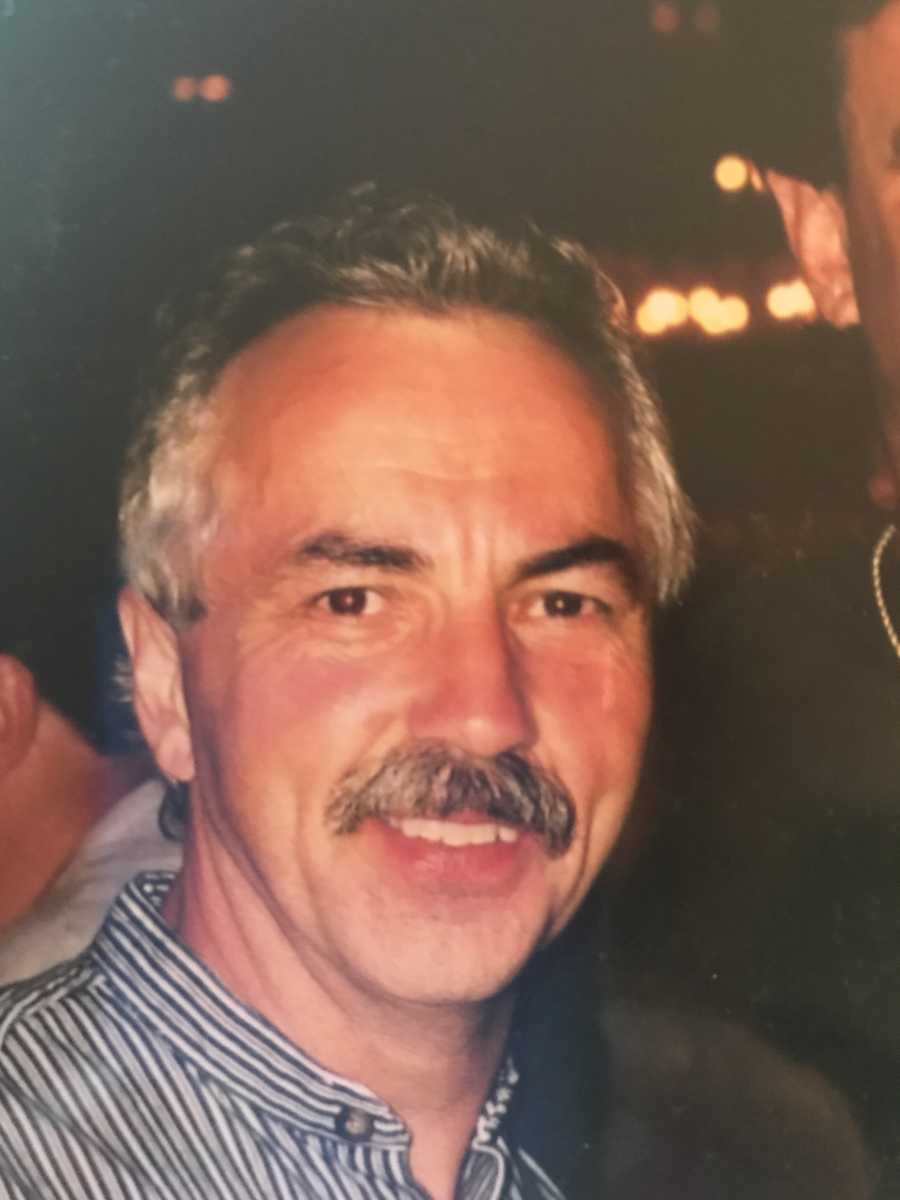 I feel Doug would be pleased that 80% of the profits from 'One on the Ground' go to a scholarship fund, which awards students who have a love of history or are pursing scientific studies.
Although I did not intentional write the book as a love story, many have told me that threads of love are woven throughout the book. It warms my heart when people tell me that even though they did now know Doug, through my words they feel they do know him.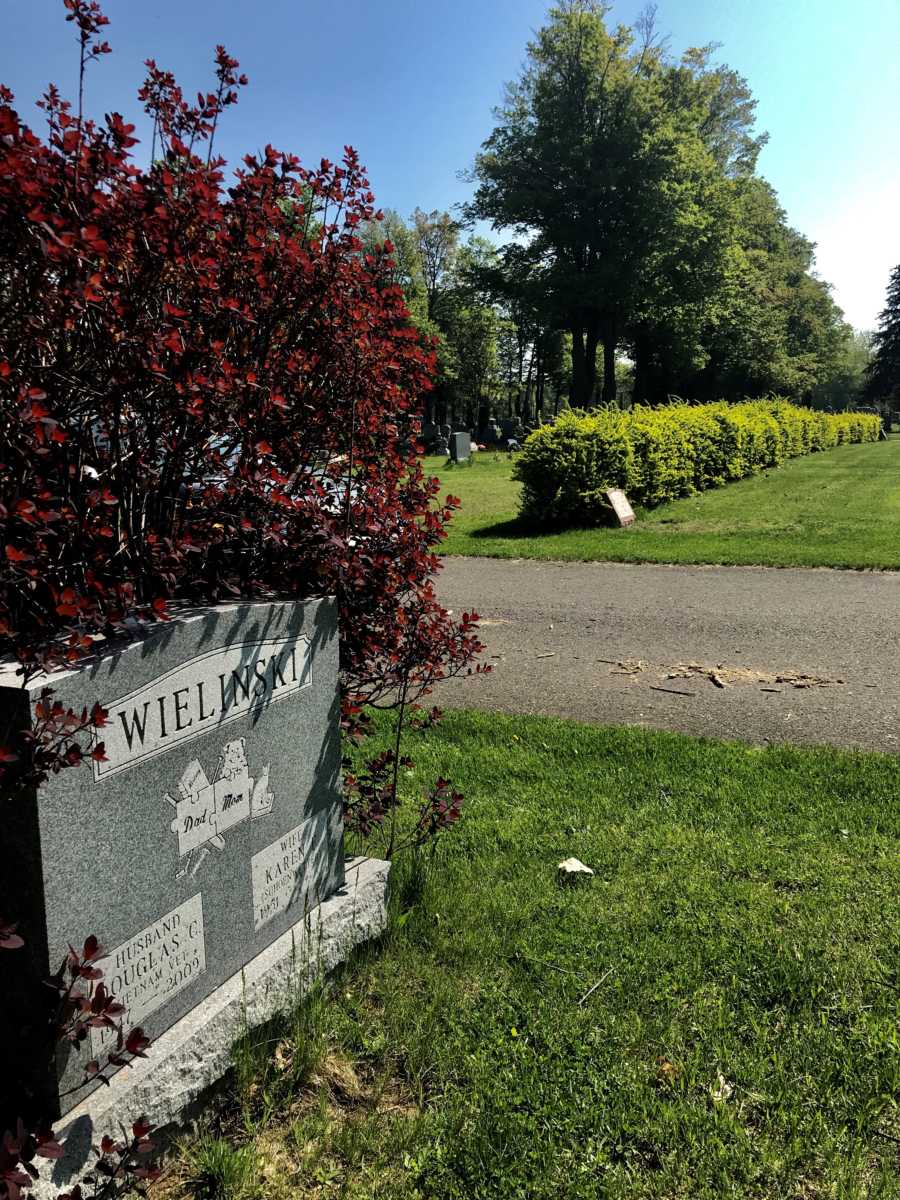 It is easy to remember Doug. So many people can see the qualities that I saw in him; qualities that made me want to share my life with him. I was a lucky woman; he saw something in me too. I am thankful that I shared over 30 years with Doug, and he gave me the greatest gifts I possess: Kim, Lori, Jessica and Jill. My daughters and grandchildren make me appreciate what I still have, but some nights while lying in bed, I still long for his presence and touch next to me.
2019 will commemorate the 10th anniversary of the tragic crash of Flight 3407. Ten years, so much has happened in that time, and we always keep Doug in our minds and hearts during all the joys and sorrows we experience."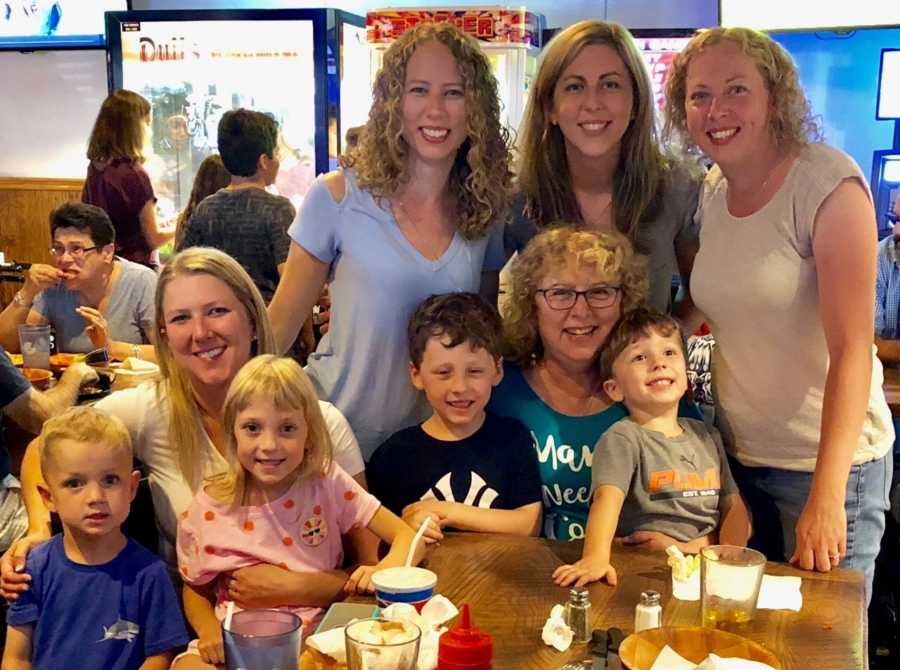 This story was submitted to Love What Matters by Karen Wielinski of New York. Submit your own story here, and subscribe to our best stories in our free newsletter here.
Please SHARE this story on Facebook to encourage others to cherish every moment and love what matters most.