Disclaimer: This story contains graphic images that may be upsetting to some.
"Let me introduce myself as the bald chick in the room. That got your attention, right?
I live in the Houston area and have my own marketing consulting business. I just started it about a year ago doing marketing/social media and local influencing. I'm a single mom of 4 amazing kids; one is a teacher, one is in the Air Force and my youngest, twins, are in high school. I'm also a breast implant illness (BII) survivor and fighter with on-going health complications, as in severe autoimmune damage; hence being bald now.
Basically, something new each year has occurred, but I'm known as SHE HULK in my community so I refuse to give up! Where did I get the name from, you might ask? Well, I hold 2 pro titles in the fitness industry – a Figure and a Physique Pro and have been doing fitness for about 9 years (I'm 47 now). As you can imagine, I was well in tune with my body and just couldn't believe I was sick repeatedly throughout 2019.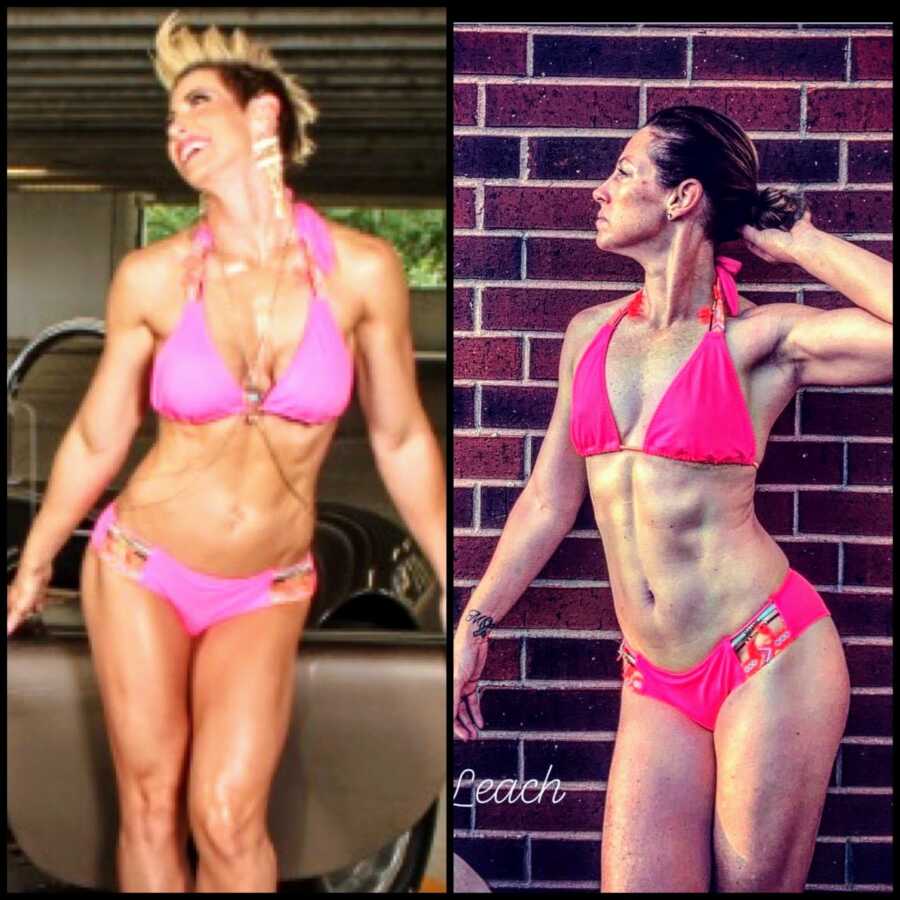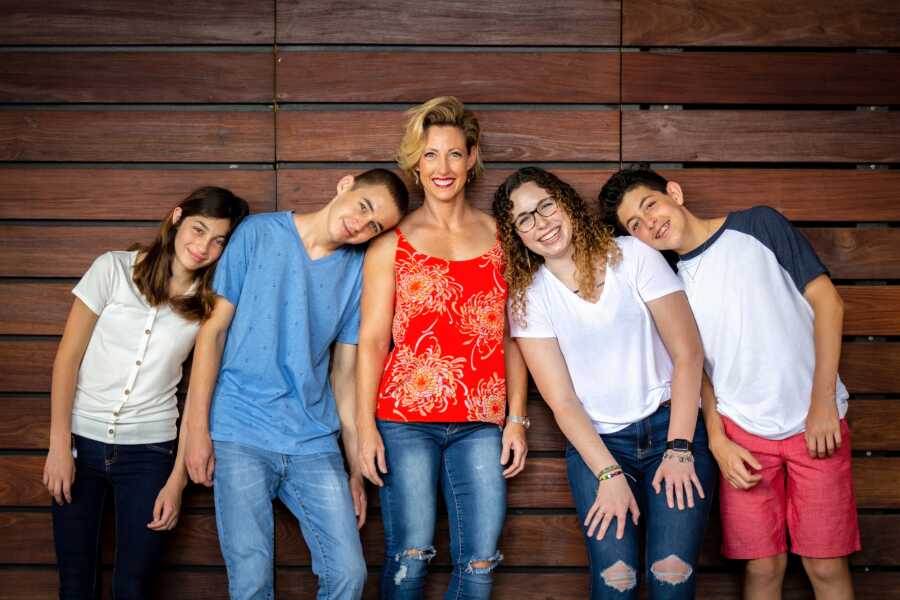 Where to begin. It all started in February 2019 when I began with having 2 bouts of bronchitis back to back then ended up with pleurisy for about 2 months; some of the worst pain you can imagine, as with every breath you take, you cringe in pain from the inflammation in your lung. Right after, I was having difficulty breathing to do anything, so I went to the allergist and wham… diagnosed with 'adult on-set asthma' – with only about 40% lung capacity – and from there began living on inhalers. Next up I began having joint and muscle pain, light sensitivity, weird facial twitches and muscle spasms in my feet and even high blood pressure, as well as slower recovery time in the gym. I then was getting to where I had skin sensitivity on top of that. You can imagine how hard my gym life became as an athlete.
Next up in testing was to have a lung function test to see what could exactly be going on with my lungs. During the test, I started having heart attack-like symptoms and basically went into distress in which they had to call an ambulance. They were puzzled as to how that would have even happened of course. I had severe chest pain and my left arm went numb with my oxygen level low and pulse.
Around September/October of 2019, I received a recall letter in the mail from the manufacturer of the implants I had; Allergan Biocell Textured implants, being recalled by the FDA for causing a rare non-Hodgkin's Lymphoma. I didn't think much of it until I started seeing ads from lawyers, so I reached out to one and was told to first get a mammogram and ultrasound to get my implants checked out. What was discovered was my right implant had ruptured and was leaking – it was at that moment I wondered if that was why I'd been sick nearly the entire year.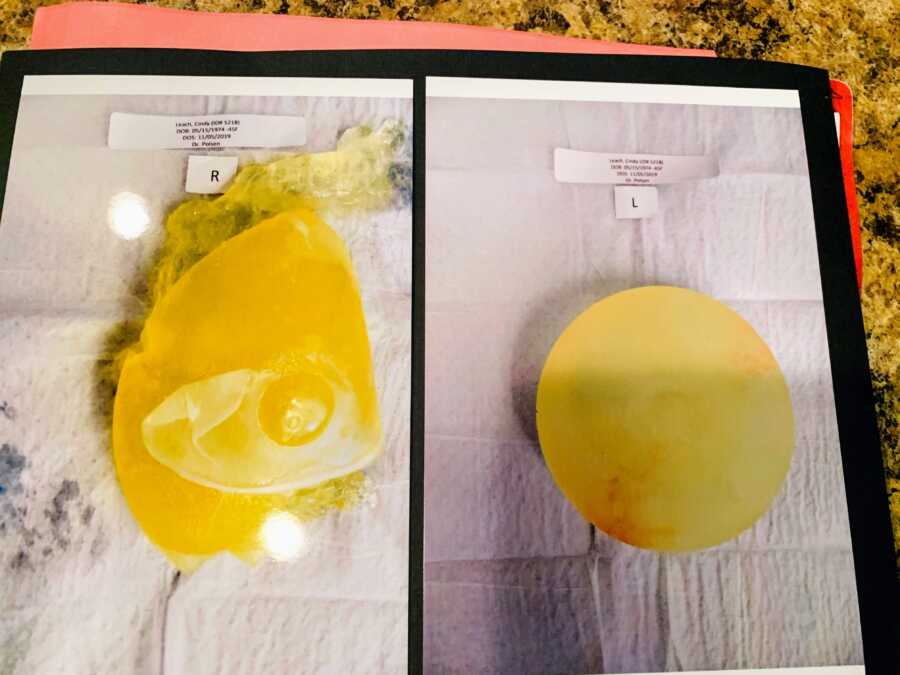 My next step was to see the plastic surgeon that put in the implants. The visit was very upsetting as he told me breast implant illness was not an official diagnosis and even if we removed the implants there's no guarantee my symptoms would go away. He also looked at the film and said he wasn't convinced it was leaking and wanted an MRI done. By this time I was starting to get skin sensitivity and my eating had slowed. I wasn't able to even get an MRI appointment until the following Monday evening, but a visit to a surgeon for a second consultation that following Monday morning changed everything. In just a week, I had stopped eating and every breath I took my body hurt severely. Dr. Polsen, located in League City, TX, saw me and the film and scheduled me for emergency surgery the very next morning.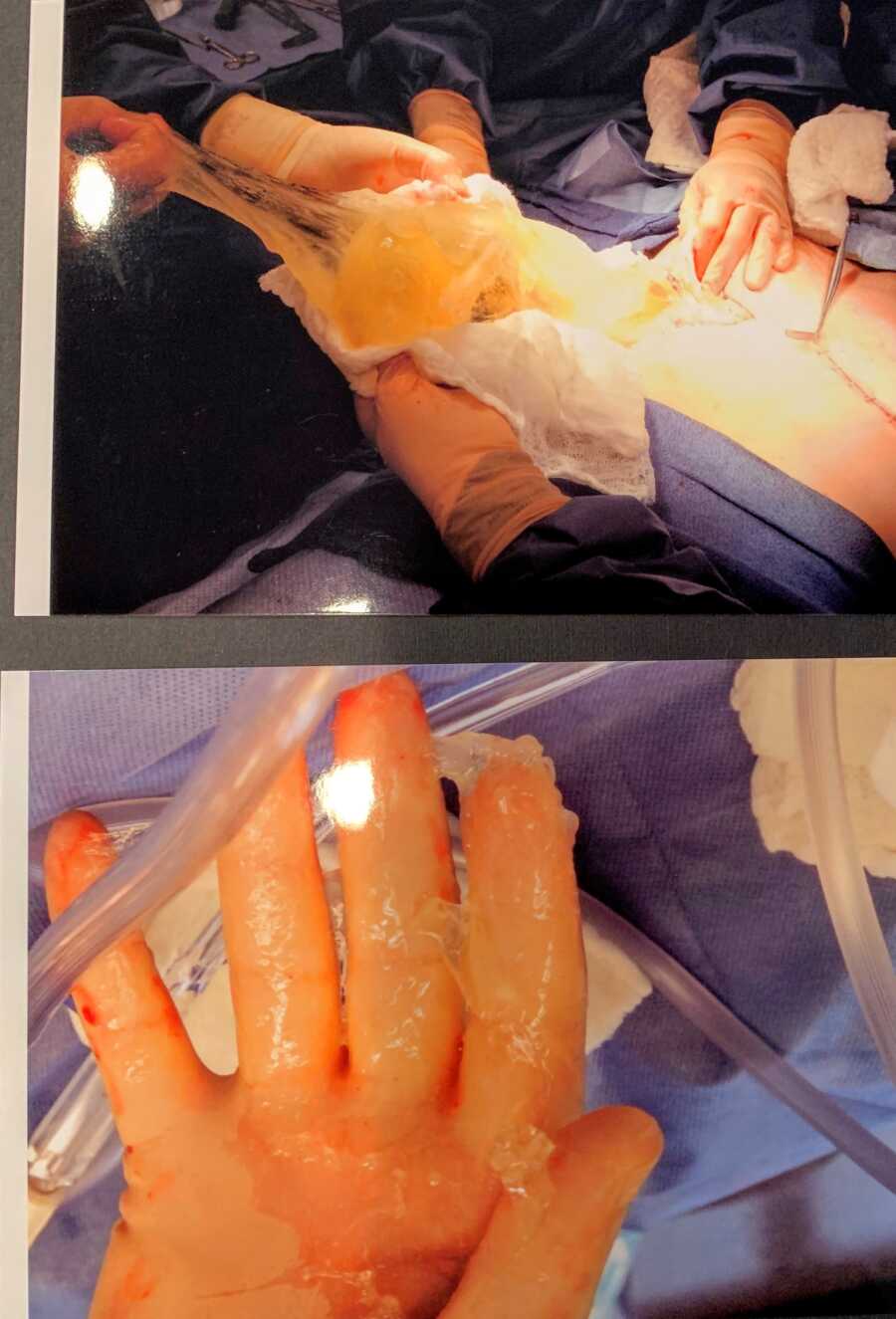 Many of my symptoms were relieved, but they did end up taking most of my own breasts; the damage was one of the worst my surgeons had ever seen. My entire chest cavity was smothered in silicone from the supposed 'gummy bear' textured implant and they had to clean some out of my ribs. We now know what caused the asthma among all the other issues. See, the surgeon who put them in told me during my consultation these implants would be best for what I do with my fitness competitions and if they were to rupture they wouldn't leak; he showed me one cut in half – told me they were safer these days. Shortly after my surgery, I had a Channel 11 segment with my surgeon – I wanted more women to be aware that their implants could be making them sick and to make informed decisions not based on just what the doctor might tell you.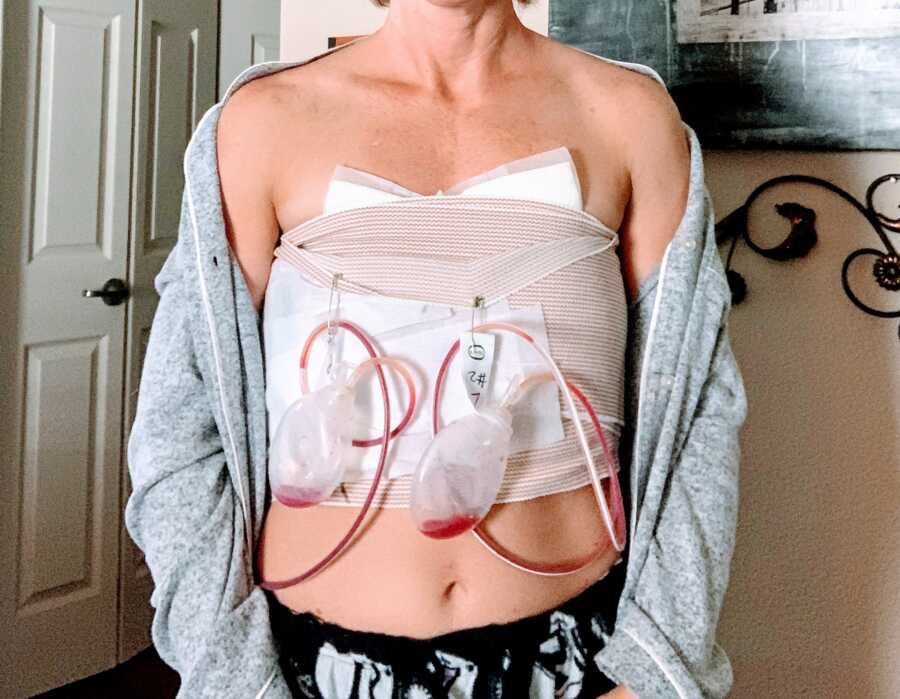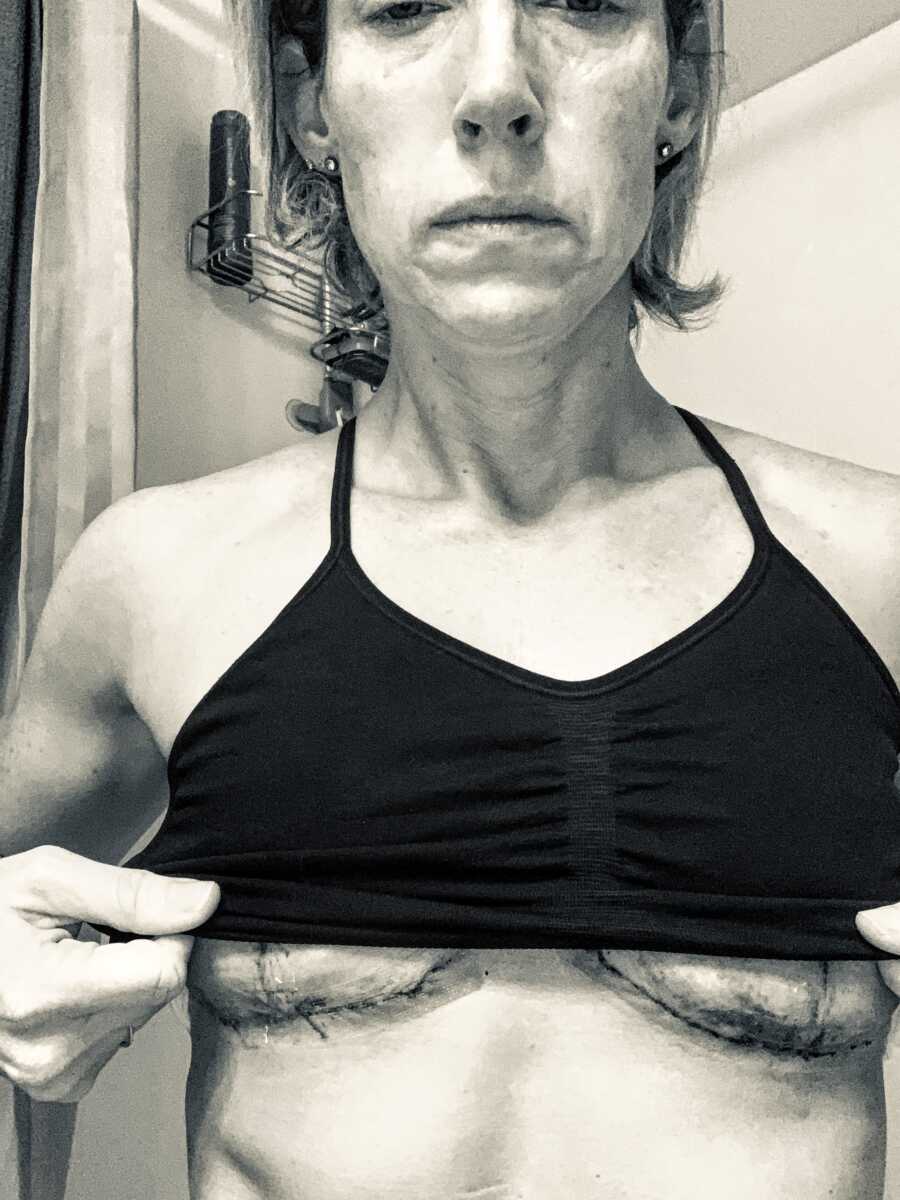 Fast forward to a few months later – March of 2020 – I noticed a couple of large lumps on my thyroid that were painful. They only lasted about a week so I didn't think too much of it. Then in June they reappeared, so I made an appointment with my gynecologist to have some bloodwork and an ultrasound set up. The bloodwork showed I was in pre-menopause and the lesion we were just to keep an eye on, as they didn't see any evidence of cancer. Ugh. One more thing added to my plate with extreme mood swings and all that fun stuff. Then just when I thought it couldn't get any worse, at the end of November, my guy of 4 years walked out on me; he just couldn't handle all of it anymore. So, I lost most of my own breasts… then lost my man… my ovaries were now shutting down, too. What else could possibly go wrong, right?
Well… about mid-March 2021, my hair started falling out in patches, rather quickly. I had also begun having extreme fatigue, joint pain and muscle fatigue, and weakness. My scalp was painful and itching, and after a punch biopsy, the results came back with 2 diseases attacking my scalp. Androgenic alopecia and lichen planopilaris. I will never have hair again basically; my scalp is staying inflamed due to autoimmune issues now going on in my body; eventually, all my hair follicles will die.
I spent almost 2 months barely able to get out of bed. I had numerous tests done from an autoimmune panel to thyroid and then some. My body is acting as if I have MS/Fibromyalgia and Lupus all rolled into one. I also had a new mammogram and ultrasound done of my breasts and we did in fact find I have numerous lymph nodes in my armpit that have silicone in them. This is horrific and most likely where all my autoimmune issues are stemming from. I'm on meds for anxiety, perimenopause, and anti-inflammatory. I see a counselor at church at least once a week.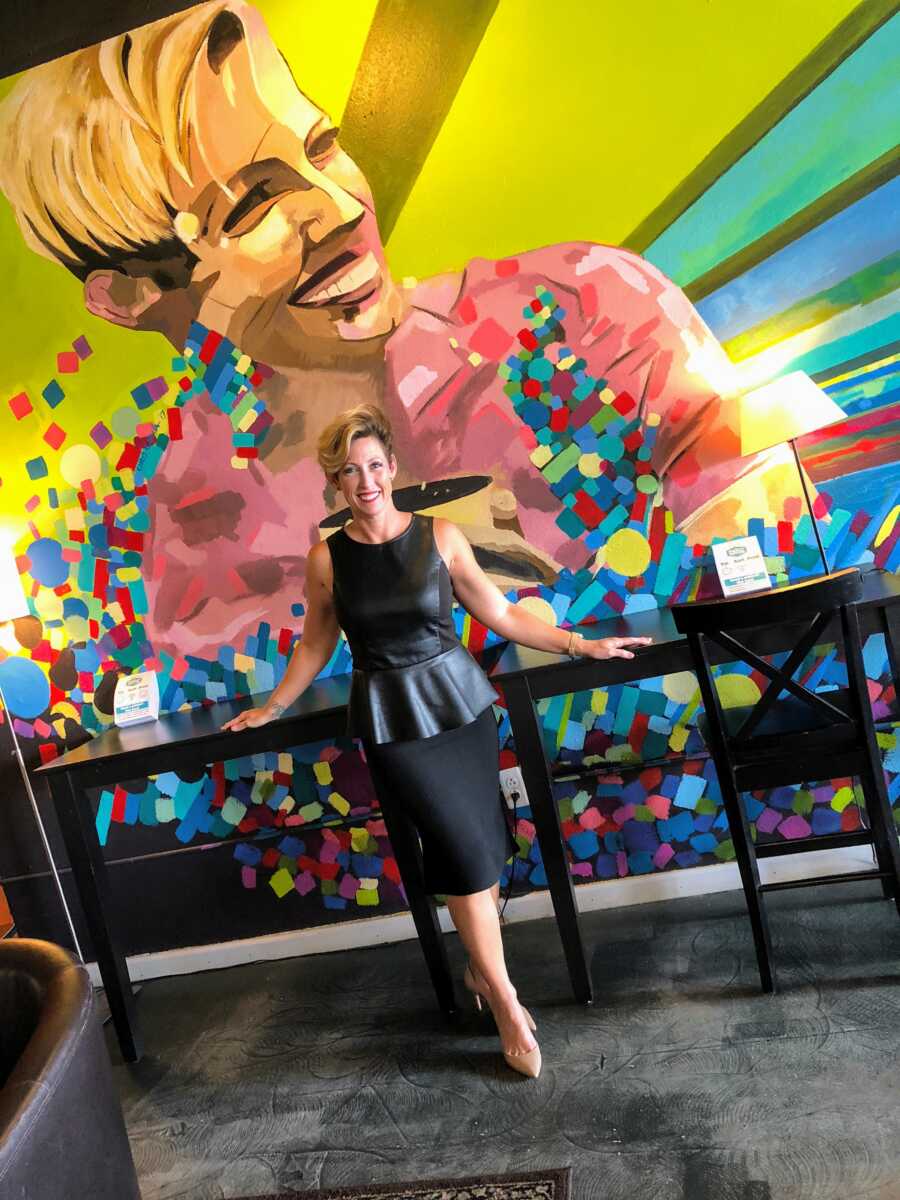 I recently had a check up and my scalp is not where the doctor would like it yet, so we're having to double my medication for the next 2 months before deciding if we'll have to switch it to something stronger. It was a rough appointment as the medicine I'm currently on, Doxycycline, helps with my severe fatigue and eases my muscle pain; I can get out of bed now at least. I can only hope the new one will be the same if we have to change it. Also, I have begun getting a 'lesion' on my face near my eye due to my body just attacking itself and me needing to reduce stress even more as well as not getting too overstimulated. I've never been limited in my life; no matter what, I found a way to work around my challenges. But it's emotionally difficult.
I now rock the beyond bald look, taking one day at a time and embracing the journey God has me on to teach our younger girls and even other women my age that our outer physical attributes aren't what's important. It's the inner beauty we get from being daughters of God. Each day is a new challenge in some ways and I've had to learn to change my entire life to now accommodate my illness. But being known as SHE HULK? It makes me sure I will NEVER GIVE UP!"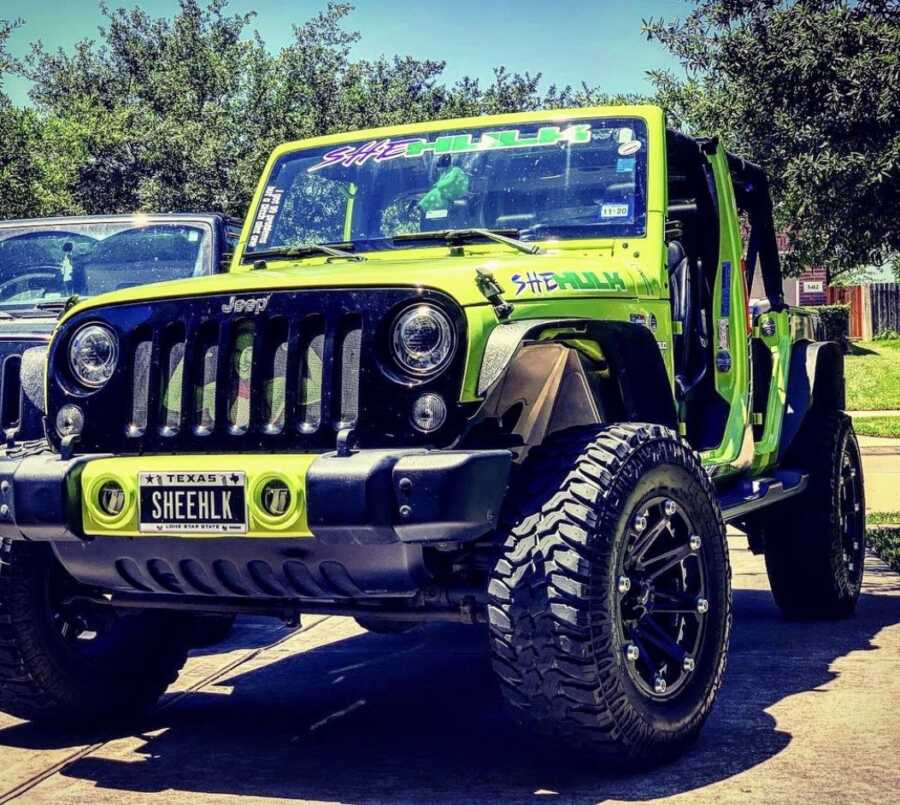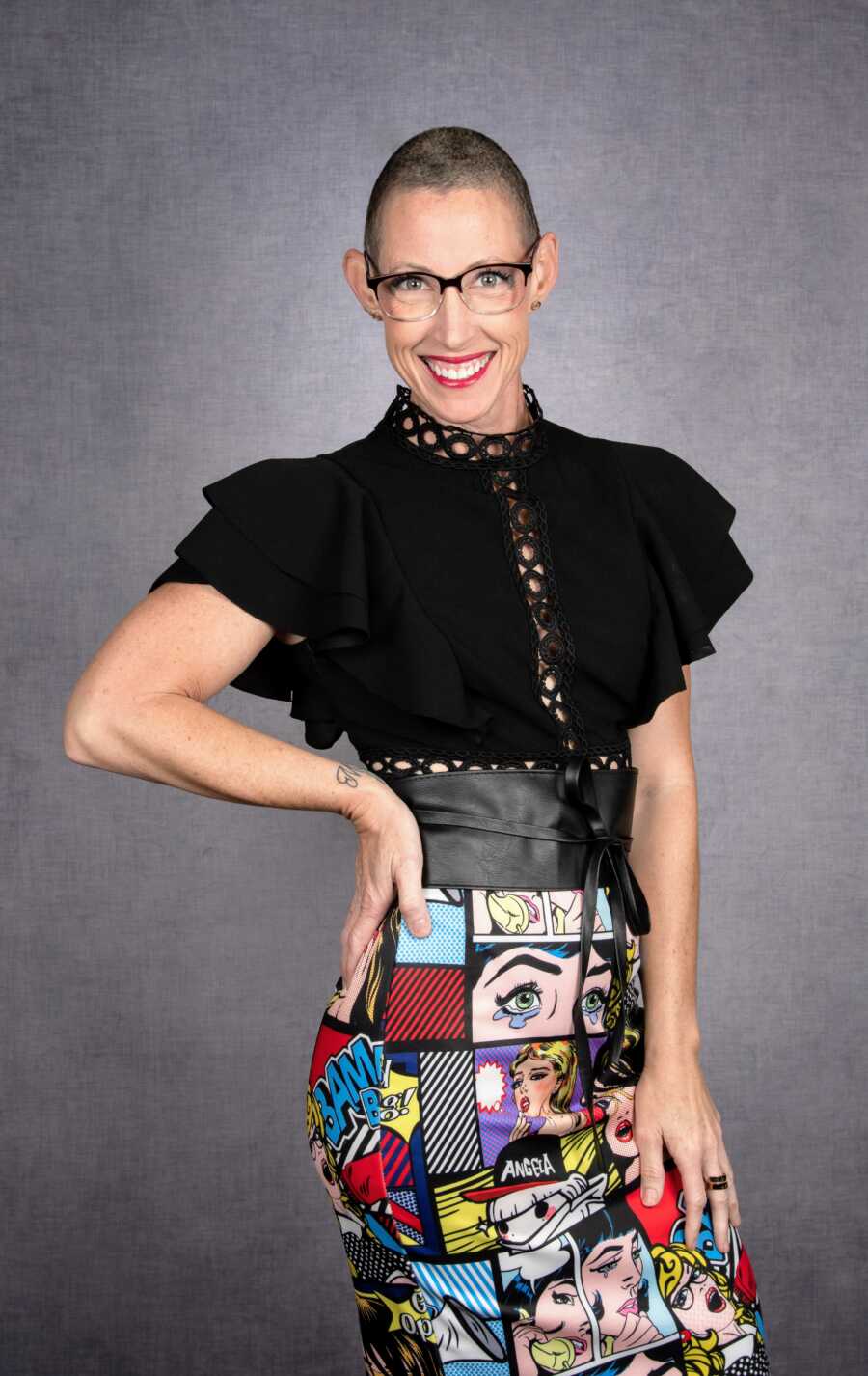 This story was submitted to Love What Matters by Cindy Leach, BII Survivor/Lichen Planopilaris Fighter/Alopecia Fighter/Autoimmune Disease Warrior, of Pearland/Manvel, TX. You can follow her journey on Instagram, Facebook, and TikTok. Submit your own story and be sure to subscribe to our free email newsletter for our best stories, and our Youtube for our best videos. 
Read more stories like this here:
'I was 22 and wanted to feel feminine. My husband said breast implants would help 'spice things up.': Woman removes implants after plagued by Breast Implant Illness, 'Removing them gave me the confidence I lacked for years'
'This is the best day of my life!': Frozen's Elsa and Anna deliver surprise wig to girl with Alopecia thanks to USPS worker's kindness
'I gathered the courage to ask, 'Would you let me paint your head?' She'd hidden her baldness under a wig most of her life.': Artist befriends woman with alopecia to show 'baldness is beautiful' 
'You're not getting implants for me? After all I've done?!' Just like that, my marriage was dead.': Woman divorces husband after pressure for plastic surgery, 'Never alter yourself for a man'
Spread beauty and strength for others. SHARE this story on Facebook with family and friends.