"My (future) mother-in-law texted me, 'What all are you guys doing today?'
I had just pulled into my driveway after picking up my groceries, and was mentally preparing myself for the multiple trips it would take to unload them in 90° heat.
I respond, 'About to take in the Kroger haul and clean out the fridge. Don't I lead such a luxurious and exciting life?'
I sent the second part of the text sarcastically, but I was also humbled when I put some thought into the question, 'What is it to be, truly, exciting and luxurious?'
I used to envision women with perfect hair, carrying Louis Vuitton's paired with 6-inch red bottom heels as they walked in LA. They had important meetings to attend, but only if they wanted to; and I always picture that they probably eat a lot of kale. The glamour and elegance I'd created in my head was what I saw as true luxury.
I would swoon with jealousy while scrolling through posts on Instagram of tanned couples with huge white grins, cuddling on beaches, thinking how that has to be such an exciting life to travel and be lounging off the coast somewhere.
But here's the kicker: while my description is definitely exciting and luxurious, I have just as much of a luxurious and exciting life, and it's literally all the time.
Today, I had the luxury of coming home from picking up my groceries that a young teen employee loaded into my car because I ordered them on an app.
I had the luxury of grocery shopping in the middle of the day, while spending time with my kids, because I am a stay-at-home mom.
It's a luxury to have the means and ability to clean my fridge (I will admit, I didn't feel so 'Bad and Boujee' when I was scrubbing out what I've now determined was a liquified tomato) and just mindlessly throw away old, uneaten food; just to fill it back up with new food that my family of 4 may or may not eat.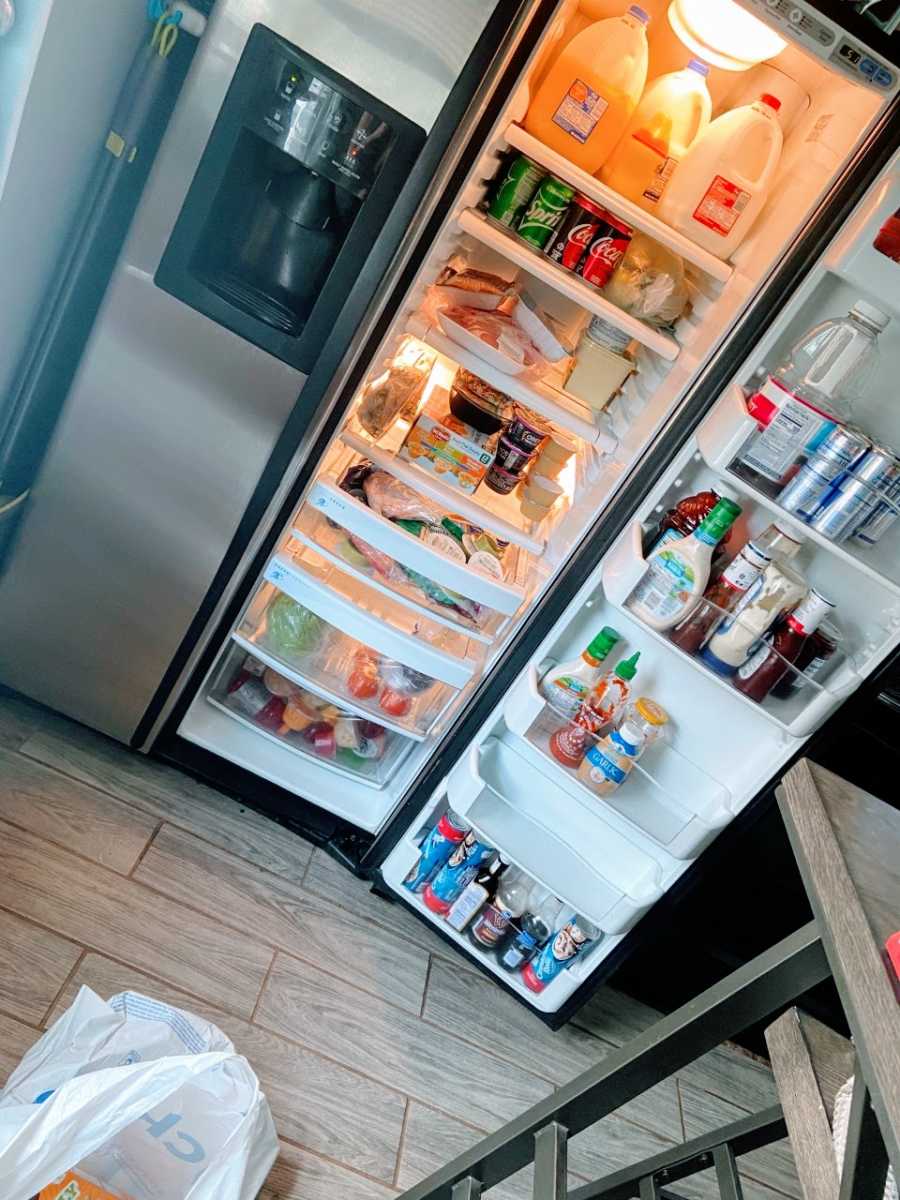 It's a luxury I get to kiss my son before he walks into school each day. Because we live so close, I get to walk him. This also means I get to be the one on the receiving end of a luxurious and beautiful, big grin as he runs to hug me and tell me about his day at pick up.
I can't tell you how luxurious and incredible I feel when my fiancé says, 'Damn mama, you looking mighty fine' after he sees me 'ready to go' on a kid-free date night.
And let me tell you about the luxury of taking a hot bubble bath in the dark with candles and wine (thank God for wine) ALONE and with the door shut. If you're a mama, then I know you know; especially after a long day of yelling too much and more tantrums than the day prior.
Let's get onto the 'exciting' part of my life. Like I said, I'm a stay-at-home mom, to 2 boys; a 5-year-old with the attitude of a 14-year-old and a 10-month-old who wears size 2T.
I run errands, make appointments, clean up spills and random dog puke. I wipe butts and fill sippy cups all day long, and occasionally you'll find me stopping the baby from eating dog food. (1 or 2 pieces can't hurt him, right? I mean, he isn't barking or growing a tail yet.)
I question my sanity, multiple times, daily from the feelings of my 'role' in life. And honestly, to most, none of it sounds exciting, right? But it truly is.
It's so exciting and sweet when the baby caresses my face then gets the biggest grin as I rock him to sleep.
It's exciting (and loud) when the dogs start to go crazy and bark around 4:30 p.m. during the week because it means Daddy is home. And when Daddy gets home, I get a 'happy to see you' smile and he follows it up with a kiss (and trust me, Country's kisses are exciting).
It was exciting and such a proud moment to watch 5 finally break that board in karate. It took him 3 tries, but he didn't give up.
And exciting isn't a big enough word for how I felt earlier when my son kissed his baby brother's hand as he told him, 'No hitting, bubs, be gentle.'
We all have moments when we feel bored with life and that we aren't doing 'enough,' but I can guarantee you that your life is just as luxurious and exciting as mine, maybe even more so.
But while we're scrolling on social media and letting society define what our lives should look like, we are missing out on all the luxurious, exciting, hilarious, beautiful and heartwarming lives we've already created."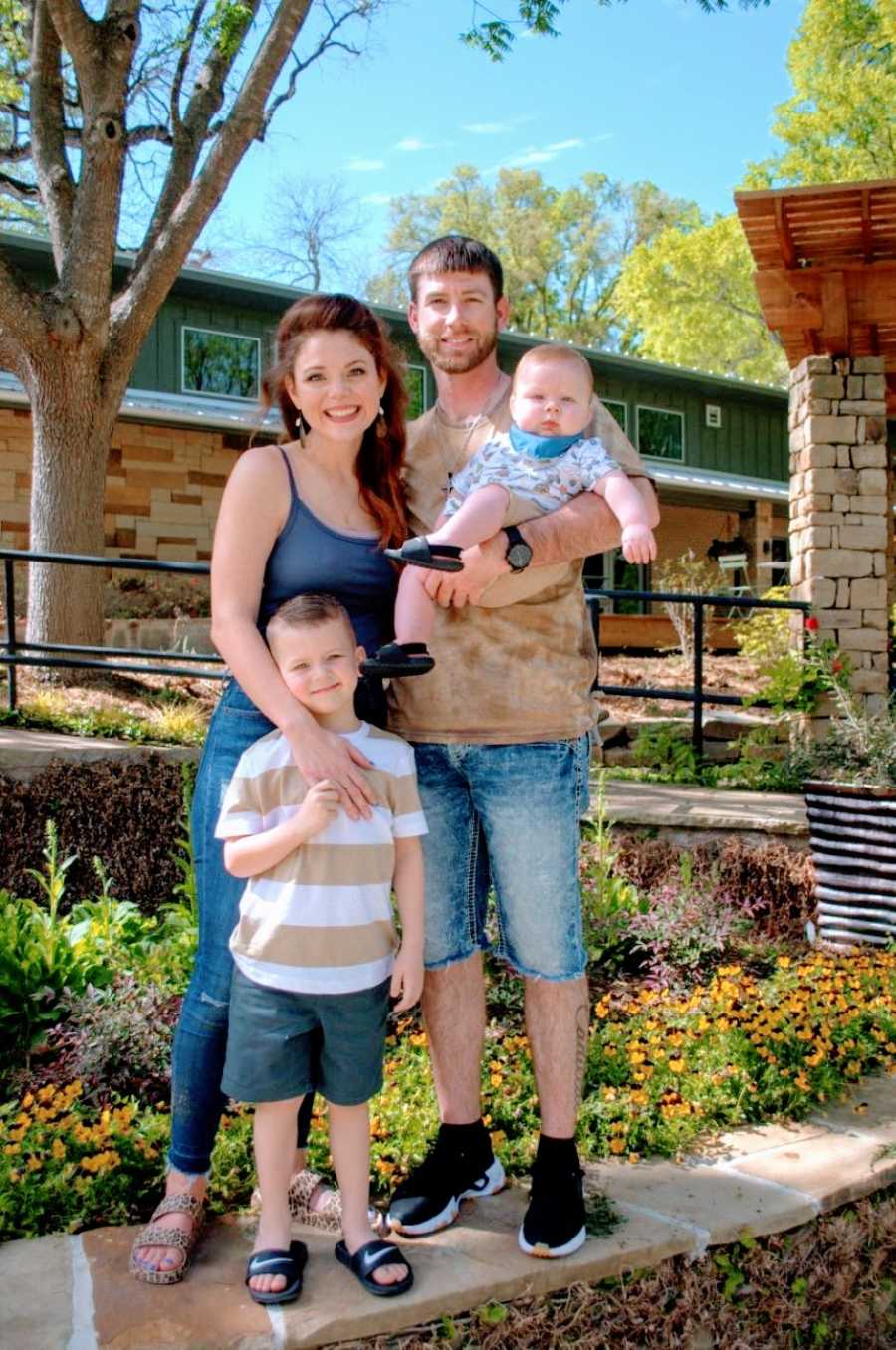 This story was submitted to Love What Matters by Heidi Rogers. Submit your own story here, and be sure to subscribe to our free email newsletter for our best stories, and YouTube for our best videos.
Read more from Heidi here:
'How did we get here?' After 12 years, we turned into unrecognizable strangers. I was 27, a mom to the sweetest boy, and getting divorced. This wasn't the plan.': Single mom takes the risk, meets 'knight in shining armor' on Tinder
'I see you buying kinder eggs, teethers, matching outfits, and snacks for your babies without question. Skimming the men's section anytime you go to TJ Maxx.': Mom urges 'your cup is worth filling with more than just coffee'
Read more stories like this here:
'Y'all, if a mom is burnt out she does NOT need a pat on the head and a pedicure. She needs HELP.': Mom claims 'basic human care' should not be considered 'a luxury'
'One more thing,' she said. 'What?' the pastor replied. 'I want to be buried with a fork in my hand.' His eyes welled with tears.': Woman shares life advice, reminds us 'the best is yet to come'
Do you know someone who could benefit from reading this? SHARE this story on Facebook with family and friends.