"Late 2017: 'Good Lord, you look rough,' I laugh while looking in the mirror at myself before a long overdue shower. Bags under my eyes, so big and heavy I look like I could carry a weeks worth of groceries in them. I take the scrunchie out of my hair and she's pulling an Elphaba – straight defying gravity. I look like Heatmiser from entirely too many days of dry shampoo and repeatedly putting my hair up into an unbrushed, messy bun. But, hey, when you've been through my past few months, the fact that I finally mustered enough energy to get myself out of bed… that's a win in itself.
You see, I've been with the same man since I was a flat-ironed obsessed, Jack's Mannequin (dark blue, dark blue) loving 15-year-old, and it's now 2017; that's 12 years. 12 years of family get togethers, 12 years of memories and laughter, inside jokes and, countless episodes of Ridiculousness. 12 years to grow apart and turn into roommates, only to eventually turn into unrecognizable strangers. 'How did we get here? How am I 27, a mom of the sweetest, and cutest blue-eyed boy and getting divorced? How, in the hell, did we get here? This wasn't the plan in any way, shape or form.'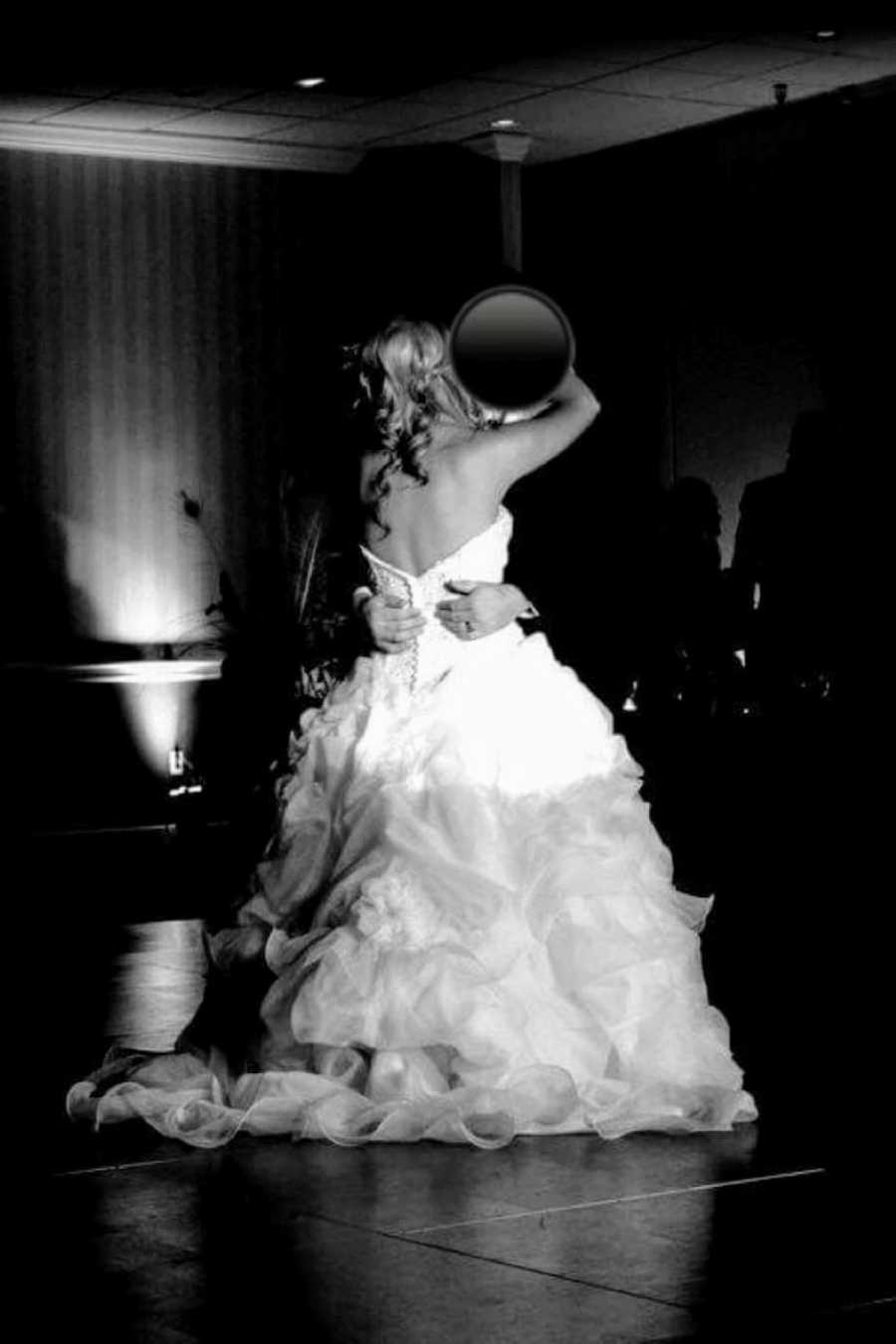 I have flashbacks to being 16. Anxious, naïve, giggly. I think back to the start with my ex. The adrenaline alone was surreal. I was so naïve, sure I was an 'adult' when I was with him. We would fly down 275 in his old chalkboard painted 240sx (that his friends would draw obscenities on). His car was so loud, it was as if she was cheering us on to make it home by my 11 p.m. curfew…
I see myself at 26, sitting in the hot, metal bleachers, just like every other weekend because if he's wasn't racing then he was in the garage. I'd pray he'd make it from point A to point B down the drag strip; I had seen him bounce off the walls once and held my breath every time he raced since then. But this time is different, now I have Logan. He's drooling, pointing, and making noise on my lap.
I start to cry as I get into the shower. My body is so used to crying, at this point it feels as comforting as my bed. The water is so hot but it feels so good, like the pain and tears from the years past, are being rinsed down my body by molten lava. Painfully erased like a deep tissue massage. It hurts in a good way, a way that reminds me I can still feel.
The couple in my flashbacks are long gone. (Spoiler: I now thank God for that.) They rarely smile at each other anymore. Only in the presence of Logan, and only if they know he's watching. That couple grew apart, in every way you can think of, with too much hurt and distance between them to reconcile. 'How do I move on from this? Where do I go from here?' The water starts to lose its warmth and I get out to put on a smile and pretend everything's okay, just like the day before.
Early 2018, I'm separated from my 'wasband' (because he was my husband, eh? I didn't come up with it but please take it, use it, and you're welcome). I'm starting to get little gasps of air between the dunk after dunk of drowning events. Over the past few months, I've begun to adjust to seeing the 'new me' in the mirror and I feel like I'm truly starting to really see her, myself, in a new light. With the worry lines and heavy under eye bags, I'm becoming an independent and self-sufficient single mom.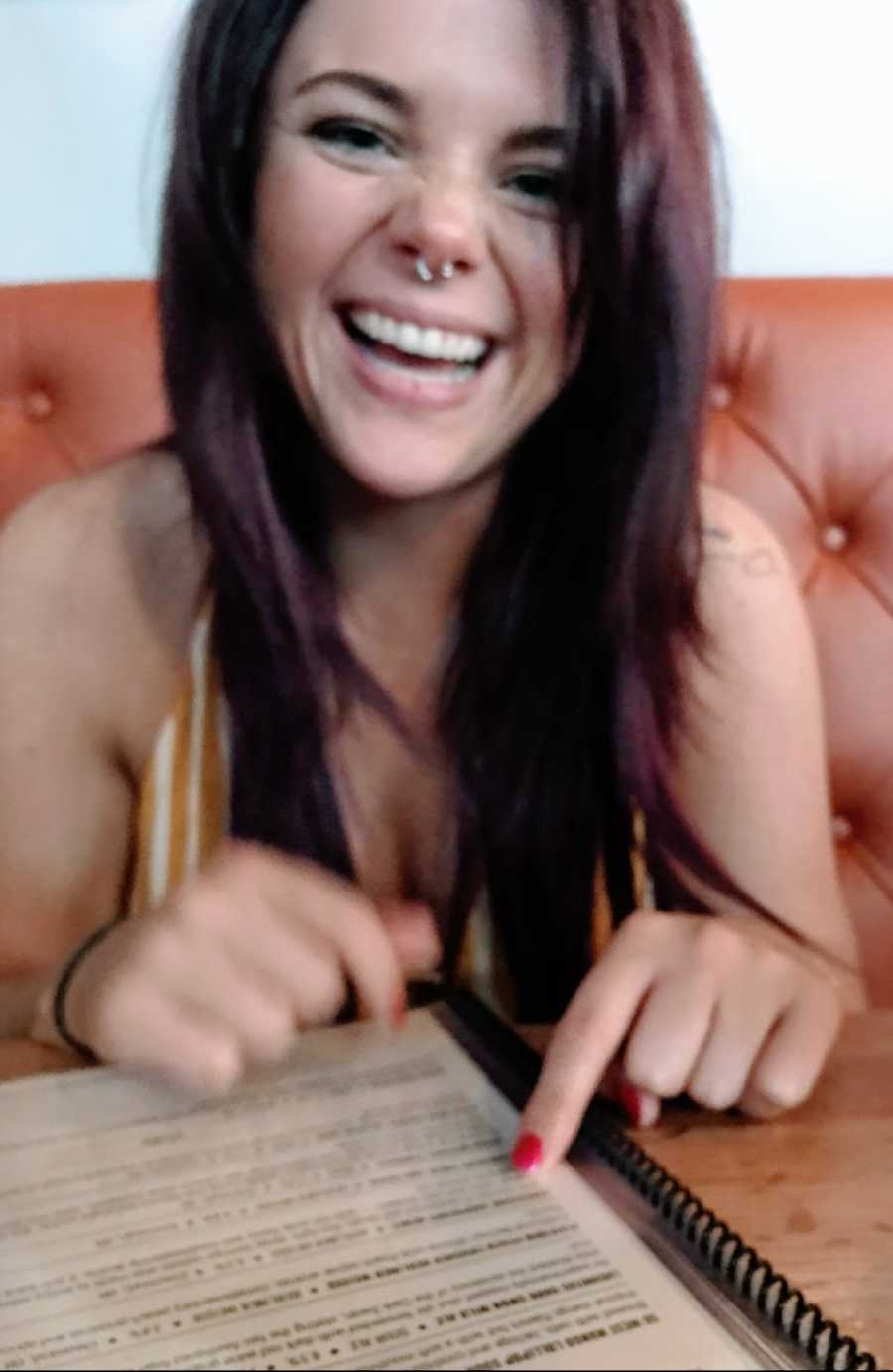 One of my best friends, who supported me and saw me become a girlfriend, a wife, a mama and a divorced, single mama (girl, you truly saw me at my lowest, held me up, loved me and my baby boy while filling my cup and wine glass, when I couldn't) saw I was in need of some reassurance that I WAS a 'hot mom.' She encouraged me to start an online dating profile, even if just to potentially receive a compliment or two. (It was definitely more of a 'you choose the pics for the profile or I will' kind of tough love situation. God love her.)
A few days later – she must have known I had put it at the bottom of my to-do list. You know, the items that are 'ehhhhh this can wait until tomorrow' but tomorrow never comes? That's where I put this task. She challenged me to find 3 guys I felt a connection with, give 2 of them my cell number, and go on a date with 1… 'What the f*ck? Fine, I'll do it.'
I sent 4 different friends 12,372 different first date outfit options and it was time to put our decision on. We decided on an Abercrombie, deep V green sweater (there's a hole in the armpit because I've had it since high school) high-waisted jeans and and high-heeled boots. Earrings, necklace, but no rings, feels so odd. I triple kiss Logan as I drop him off to my mom. She wishes me good luck and hugs me – I think she can see I'm nervous.
I drive down Winton Rd. towards Applebee's. I feel like a veteran sailor has tied my intestines in knots and I could easily just go back to my condo but I don't. I'm going. It's 6:45 p.m. and I'm sitting at an Applebee's high top with a tall Bud Light, waiting on Ashton. His profile had a photo of him in a camo hat and a clever grin that caught my eye. Scrolling through, his 4th photo was of him in all leather, next to his Harley. Swipe right. Yes, please! SIGN ME UP!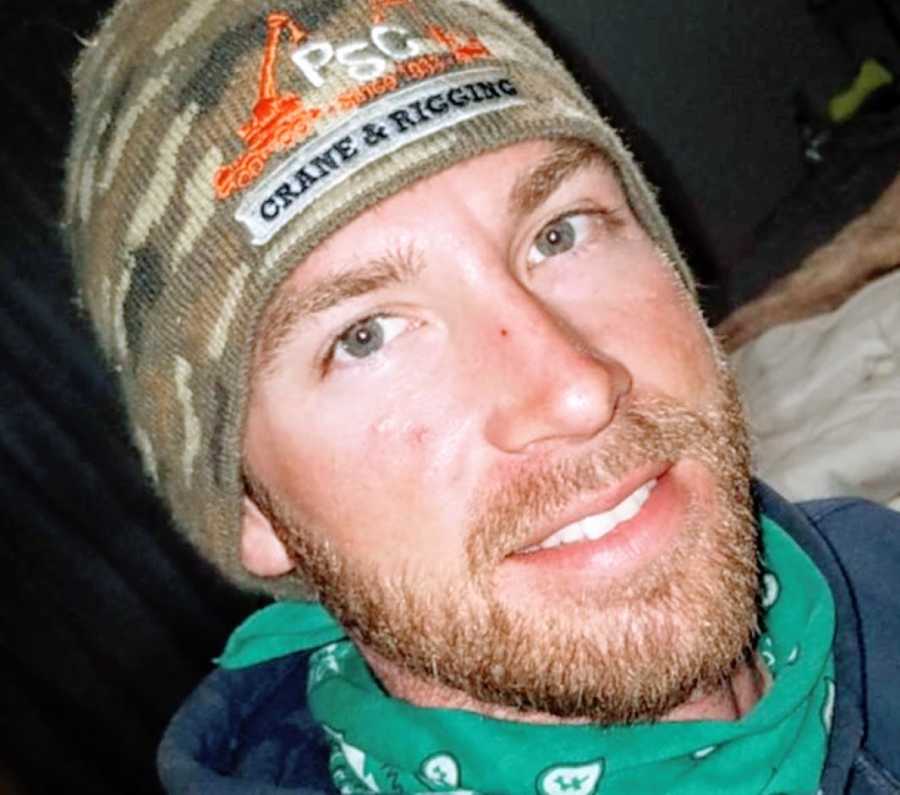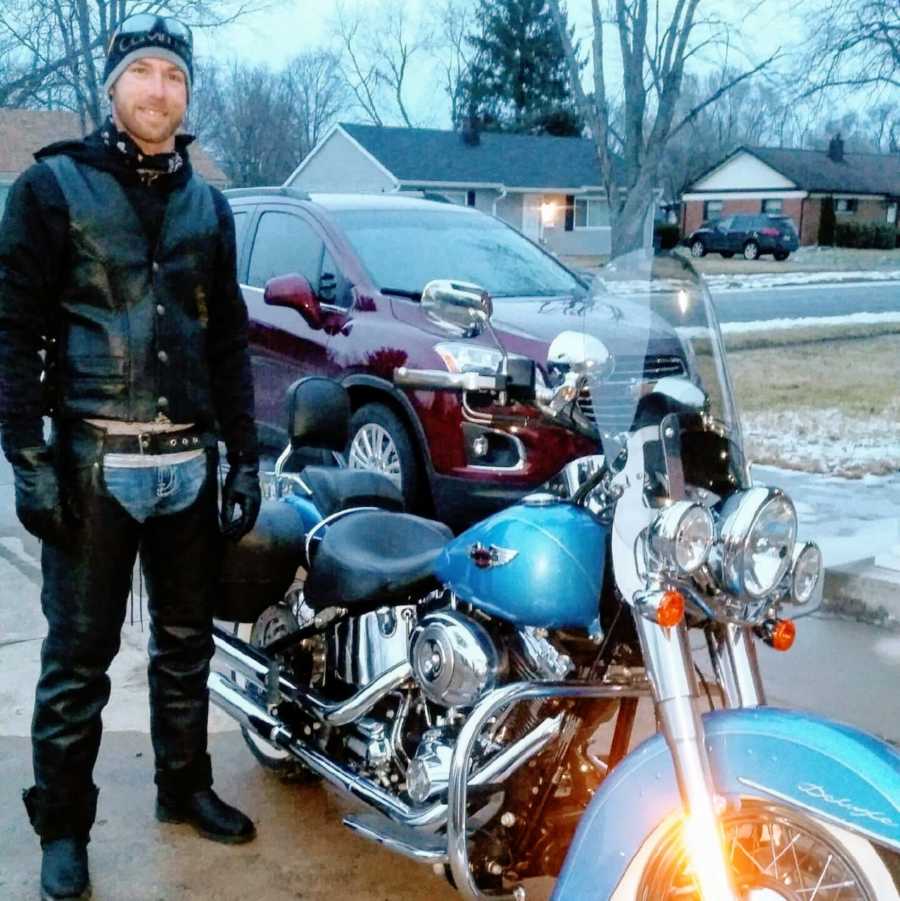 I'm rereading the text message of advice from a friend: 'Send me a screenshot of his FB page and give me his phone number. Go 10-15 minutes early, get a seat at the bar and order a drink. If 15 minutes after your 'date' starts and he isn't there? Pay for your drink and leave. Worst case scenario , you looked good and took yourself out for a drink, but still text me so I know. Best case scenario, text me in the morning.'
It's now 6:58 p.m., he's not here. My hearts racing, my palms are sweaty and I just want to get 'this' going or over with, then my phone rings. 'Ashton – Cute Tinder Guy' flashes across my phone screen.  Time and my breathing stop; 'He is probably calling to cancel.' 'Maybe he's lost?' 'He's here and doesn't see me?' We've never spoken on the phone, only text. I answer. 'Hello?'
'Hey Darlin', it's Ashton! I swear I'm not standing you up. I needed a haircut and my barber ain't open so I had to go way over to the Westside, but I'm almost to Applebee's! Don't think I'm not coming!' I can't tell you what I said next due to looking like an emoji with heart eyes, swooning over his southern drawl (I'm talking that 'knee squeeze, boy-crazy' Jason Aldean sound), but I can tell you I ordered a 2nd beer for me and another one for the 6-foot man with cowboy boots and a gleaming grin that walked in at 7:06 p.m.
We sat in Applebee's for 3 hours that Thursday night. We had undeniable chemistry, related on so many topics and he had me laughing the entire time. He was an absolute gentleman, he paid for dinner, and even walked me to my car where we shared our first kiss, which he refers to as 'suga.' We both fought, hard, against becoming a serious relationship as we weren't sure if we were ready given both of our past experiences with love. After about 3 months of dancing around the topic and seeing each other daily, we gave in and made it 'Facebook official.'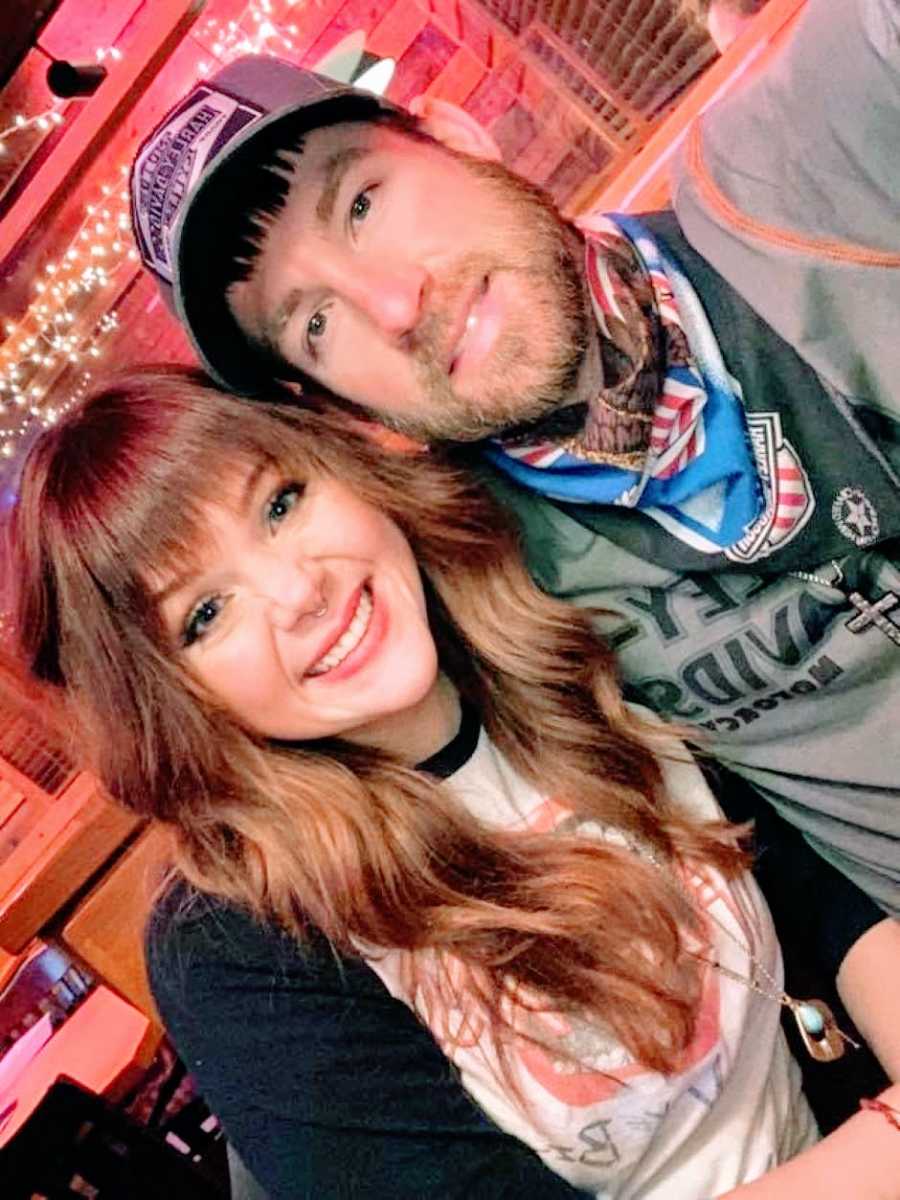 Summer 2020: I'm 7 months pregnant and running late to my baby shower. Logan is whining in his car seat because I made him stop riding his bike so we could leave (Ashton just raised his training wheels the other day and all he wants to do is pretend to be a professional BMX rider). I put the shifter in reverse and I'm about to take my foot off the break when I see Ashton, gleaming smile and in his cowboy boots like always, come out of our house. He's jogging down the driveway as I'm rolling my window down.
'Babe! WE'RE SOOO LATE! What?!' He takes the top off of a small, white box exposing the most stunning diamond and ruby engagement ring. (He chose a ruby because it's Logan's favorite color and he wanted to include him.) 'You wanna wear it?' He has the grin he gets when he knows he's done or said something clever. I, of course, said 'Yes! Hell yes!' as Logan squealed and smiled from the backseat.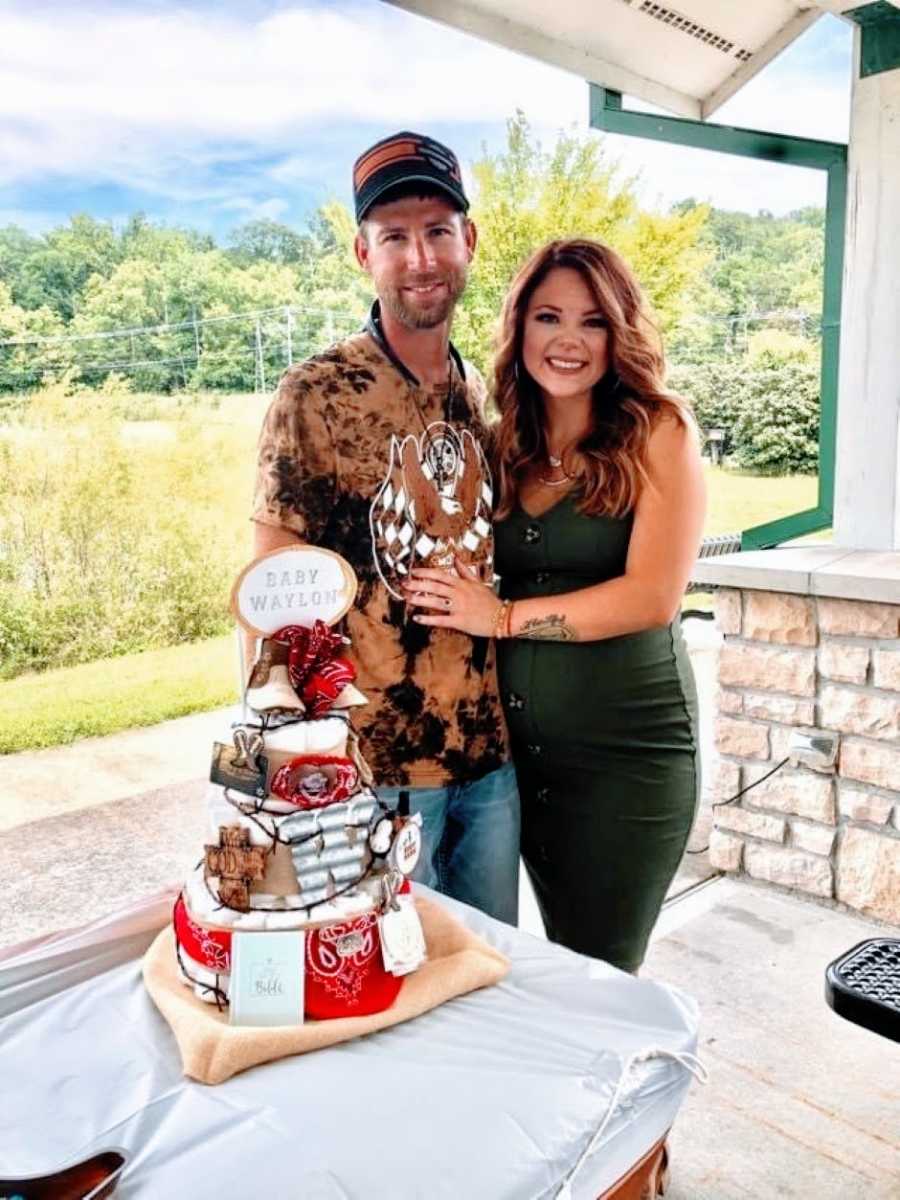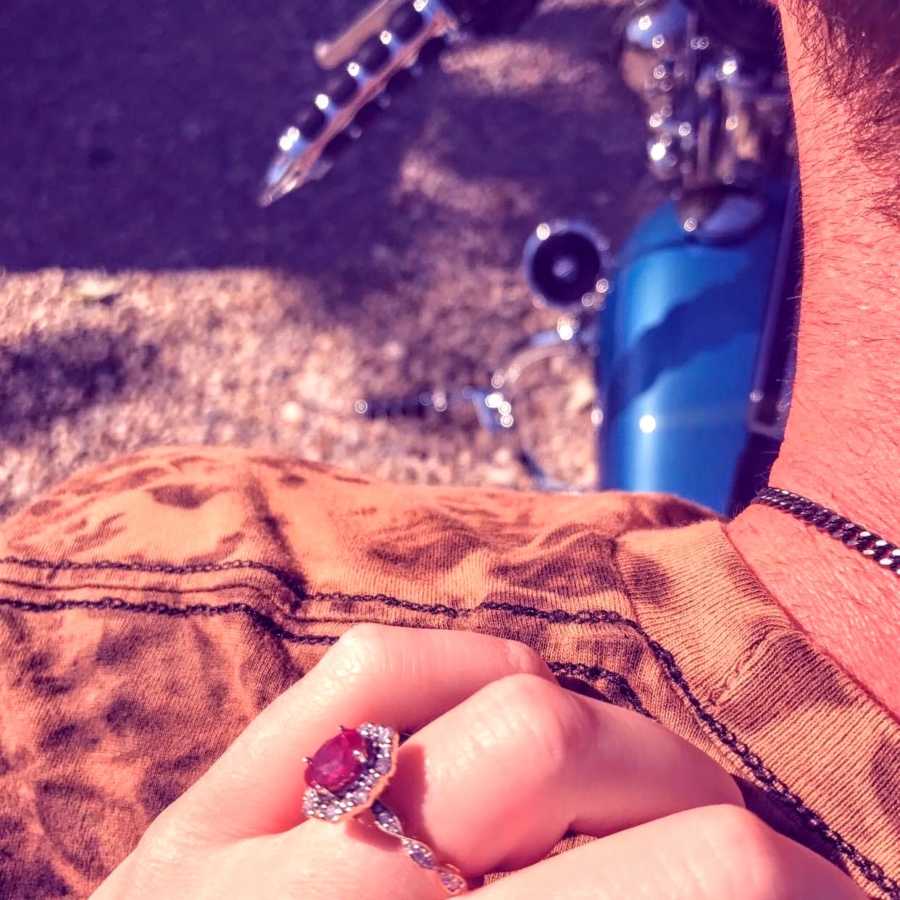 June 2021: I'm currently lying in bed writing this and feeling so incredibly blessed to be where I am. Our 8-month-old, Waylon, is snoring beside me, Logan is asleep in his room, and Ashton is making chocolate chip cookies in the kitchen.
He is an incredible father, to BOTH our boys, and makes us feel so loved everyday. I can't wait to walk down the aisle and share his last name. Ashton truly redefined love for me. He tells me I'm beautiful even when I have on pajamas and look a mess. He still makes me laugh all the time with his 'Ashton-isms' and his relationship with Logan is something I wish every stepparent and stepchild could experience. I never expected my knight in shining armor would actually be a cowboy in a Chevy pick up, but I wouldn't change a thing."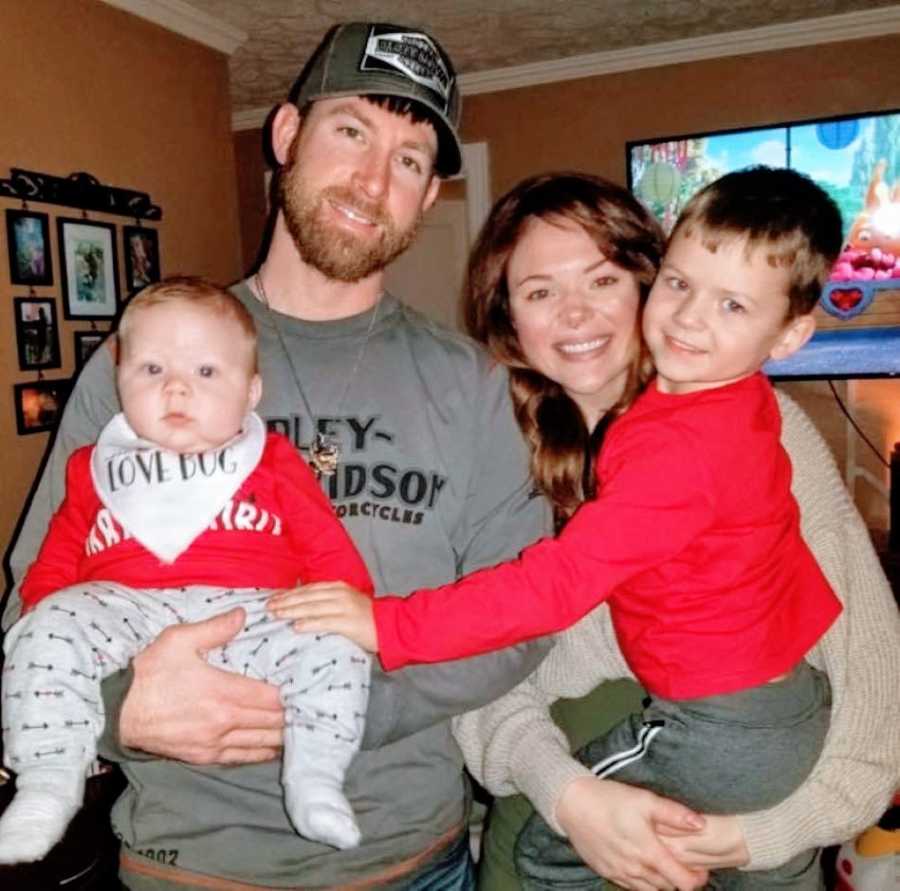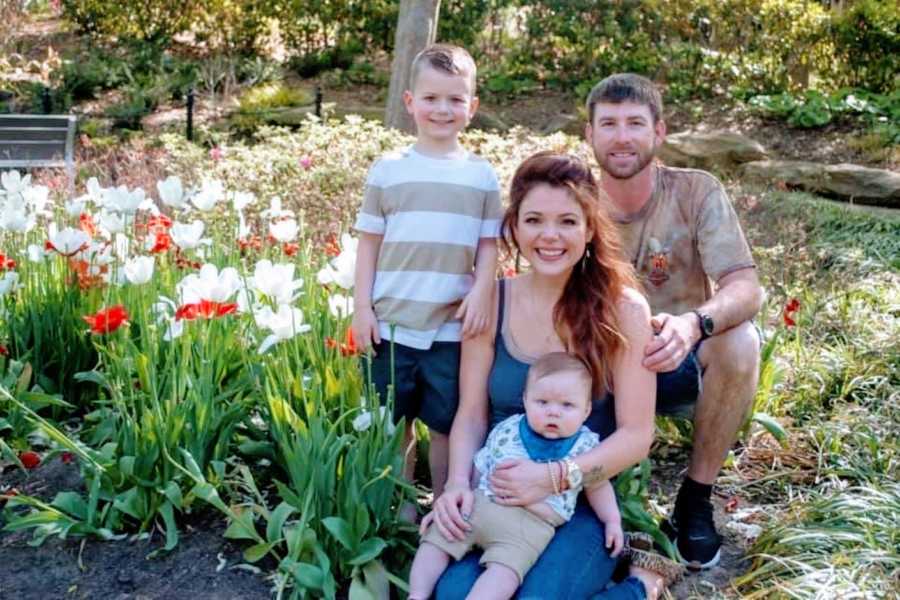 This story was submitted to Love What Matters by Heidi Rogers. Do you have a similar experience? We'd like to hear your important journey. Submit your own story here, and be sure to subscribe to our free email newsletter for our best stories, and YouTube for our best videos.
Read more from Heidi here:
'I see you buying kinder eggs, teethers, matching outfits, and snacks for your babies without question. Skimming the men's section anytime you go to TJ Maxx.': Mom urges 'your cup is worth filling with more than just coffee'
Read more stories like this here:
'I invited my husband's ex-wife to my wedding. In our family, we're not 'half' or 'step.' We're just family.': Mom and stepmom come together to peacefully co-parent after feud, 'women should always support each other'
'I was served divorce papers at my therapist's office 2 weeks after we slept together. The back and forth between his mistress and I was enough to kill me.': Woman overcomes infidelity, 'Divorce was my liberation and I didn't even know it'
'Well, if you're not my daughter-in-law anymore, then from now on you're my daughter.': Couple choose to peacefully co-parent after divorce, 'The kids first, ego last formula has been so worth it'
Do you know someone who could benefit from this story? Please SHARE to let them know a community of support is available.