"To The Daughter Who Has To Wake Up Father's Day Without Her Daddy,
I get it.
I get that he will be the last thing on your mind when you go to bed Saturday night, and he will the very first thing on your mind when you wake up Sunday morning.
I get it.
I get the broken heart, the lump in your throat; that physical ache deep, deep down in your belly.
I get it.
I get the wanting of him; the needing of him. I get the longing for even just one more moment with him.
I get it.
I get that pang that your chest feels when the phone rings, and your mind fleets (for even just a moment) when you think it could be him.
I get it.
I get that yearning for just one more conversation, just one more piece of advice, just one more comforting hug (because is there anything better than a daddy hug? the answer is no).
I get it.
I get the fake smile that you will wear, the forced laughter that you will have, the 'Yeah, I'm okay. Thanks for asking' that you will respond with on this day.
I get it.
So, Daughter Who Has to Wake up Fathers Day Without Her Daddy,
While on that day you may feel more alone than ever,
Please know that you are not.
Because this daughter right here, the one who has to wake up on Fathers Day without her daddy?
She gets you.
She really, really gets you.
Love Always, Heather"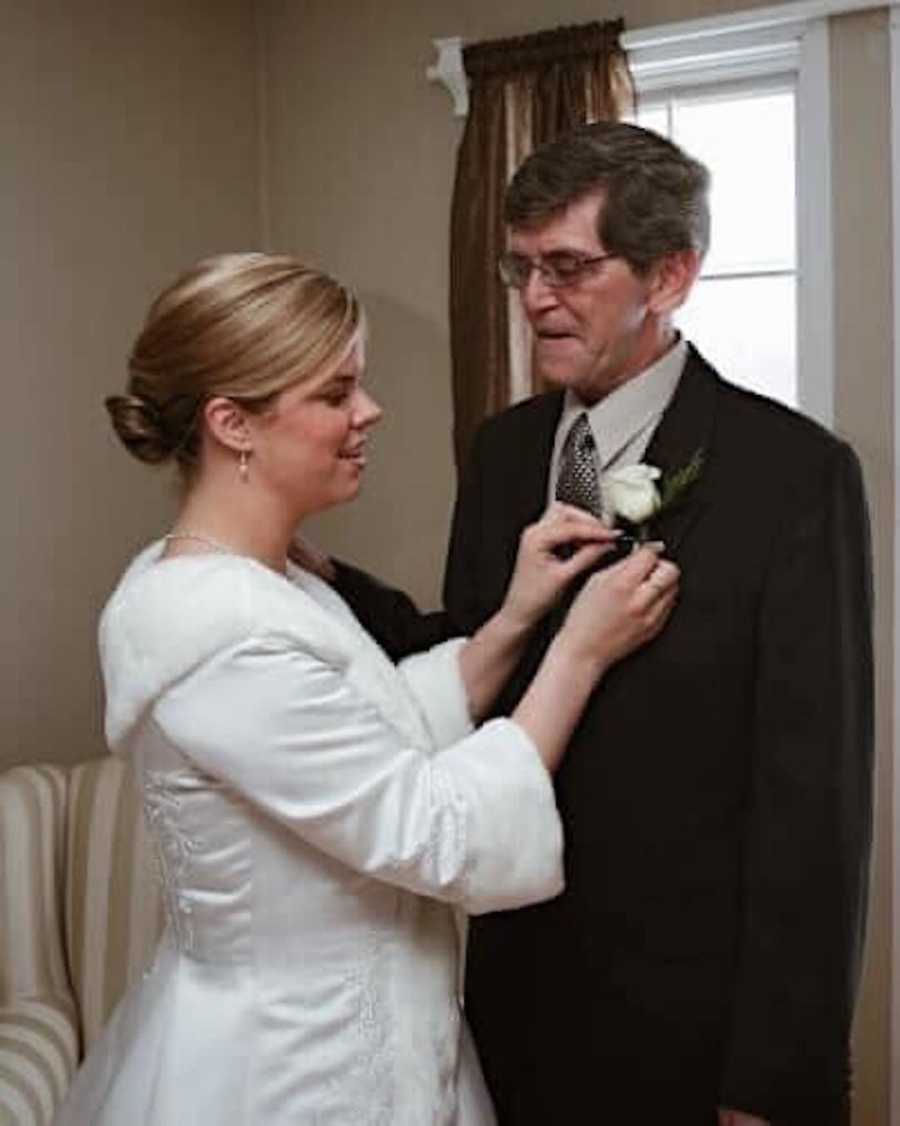 This story was submitted to Love What Matters by Heather Delaney of Love Always, Heather, and originally appeared here. You can follow her journey on Instagram. Submit your own story here and be sure to subscribe to our free email newsletter for our best stories.
Read more from Heather here:
'We no longer push strollers and cut up chicken fingers. Play dates have been replaced with late night drives for ice cream and conversations about politics.': Mom to teens gushes 'this stage is incredible'
'I don't wait for my sister to ask before I take her baby. 'I'm bringing him to the bedroom, turning on my favorite show, and he is mine for the next 2 hours.': Mom of 3 urges 'stand in the gap'
'While I sit at home, worried about the children under my roof, you sit at home worried about the children under many roofs.': Mom urges to teachers 'give yourself some grace'
'I'm not a good quarantine mom. There are no school charts, no stickers for rewards. No fancy math sheets printed off Pinterest.': Mom says 'give yourself grace, you are doing enough'
'She's been angry, quick to argue. I promise it's not always you. It's everything else.': Woman pens letter to partners of stressed moms, 'Her story needs a hero, and you're the perfect part'
Do you know someone who could benefit from reading this? SHARE this story on Facebook with family and friends.