"When I was in 7th grade, I met the love of my life. We didn't start dating until two weeks before my 16th birthday. We had always lived down the road from each other. We rode the same school bus, had the same friends, enjoyed the same music, and worked at the same Parks and Rec center. He was six feet tall and lean. He wore Hollister shirts and sagged his pants JUST enough. It was like the sun was always shining on his straight golden blonde, skater boy hair that had the perfect swish when he flipped it. Everything I didn't know I liked. He had just broken up with my best friend who he had been with for a whole year.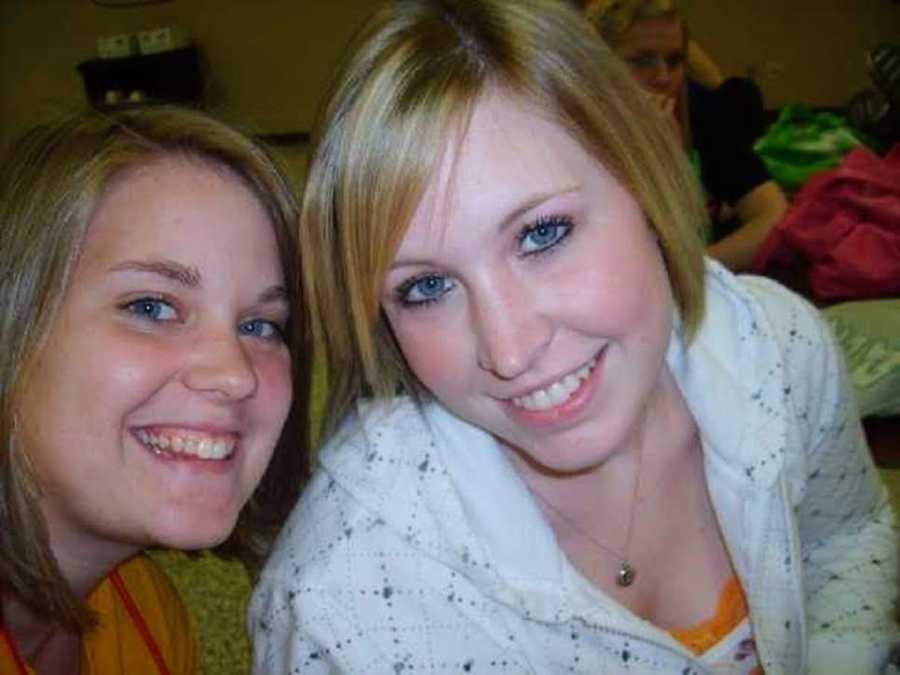 I was trying to be there for them both, but he kissed me on the bus one day and it was like no one else in the world existed. So we dated through high school, on and off, like normal kids do. In 2009, I turned 18 a week before we graduated together. A week later, we moved in together, like normal kids do.
One night, I went into the bathroom to take a shower. When I realized I had forgotten something, I went back into our bedroom to grab it. I walked in to find him messaging another girl from our high school. At first, I wasn't jealous. I had no reason to be. But my curiosity got the best of me. When I read his messages, they were all complaints. Complaints about me. I was always around. He paid the bills. He just wanted to leave.
So he did. He left. And he did over and over again for years. Like normal kids do, right? He was always going back and forth between the girl he'd been messaging and me. He would always pick a girl who was convenient in the moment and gave him the means to do what he wanted. There was the occasional random girl that would fall into the mix for a week or two, to give him something new. But once they learned about the two other girls he already had, they'd quickly disappear.
There were several times I'd give up the fight. I would ignore him and get myself together. I started at a new community college and was able to meet people outside of our shared group of friends. I would date someone for a few weeks but as soon as he'd hear about it, he'd be back on my door step asking for another chance. And I'd always take him back.
In 2010, I even lived with his sister while he dated the other girl. I knew he'd be back. It was just a matter of time. I dated another guy for a few months while living there and, sure enough, he was back. But only long enough to get bored and end it again.
By 2012, I was so desperate to end the cycle. I was miserable. I was on antidepressants, seeing therapists, and living in my parents' basement, questioning my worth. Any extra money I made was used to try and convince him I could love him more. My best friend at the time suggested I go on a dating site called Plenty of Fish. 'It's just nice to connect with people you don't know,' she said. It was free and it didn't mean I had to meet anyone if I didn't want to. I needed to try something new.
So, I signed up. And boy oh boy the messages came in like junk mail after a LONG vacation. I wasn't interested in hook ups. I was very specific in my profile; I wanted to have conversations and really give things a try. I even made the ice breaker super easy and asked guys to tell me their best joke. I didn't want conversations to start with an awkward 'hey.' Very few guys actually read my profile and the ones who did weren't interested in anything beyond a hook up.
I only ever sent one message on Plenty of Fish. He had a picture of himself with shaving cream on his face. Another of him with a cheesy fake smile. He had a mohawk and played the drums. I was instantly hooked. He replied almost instantly and, having read my profile, sent over a silly joke. 'How do bees style their hair? A honeycomb!'
We chatted for 3 days before we decided we wanted to meet in person. It was a Wednesday around 6 p.m. and I drove to a park that was closer to his house. It was 45 minutes away and in a not-so-great part of town. Ladies, never do this!
The first time I saw Justin, he snuck up behind my car and slammed his hands on my window. I was scared out of my mind. I got out of my car and hugged him. I remember my chin resting on his shoulder and the smell of his Dolce & Gabbana Light Blue cologne. He was wearing a blue and teal shirt with thin stripes. He had brown hair that curled at the tips. We walked laps at the park and sat talking at the picnic tables until dark. I drove him home, where we sat outside and talked even more. It was about 4 a.m. when we fell asleep. I was up at 6 a.m. for work but felt like I'd slept for hours. I was so refreshed. He was my breath of fresh air.
On Saturday, Justin and I, along with my best friend and her new flame, drove to Chicago for a day trip. He took pictures with me over at the Millennium Park. He paid for our deep-dish pizza and never once took his eyes off me or let go of my hand. I was his only focus.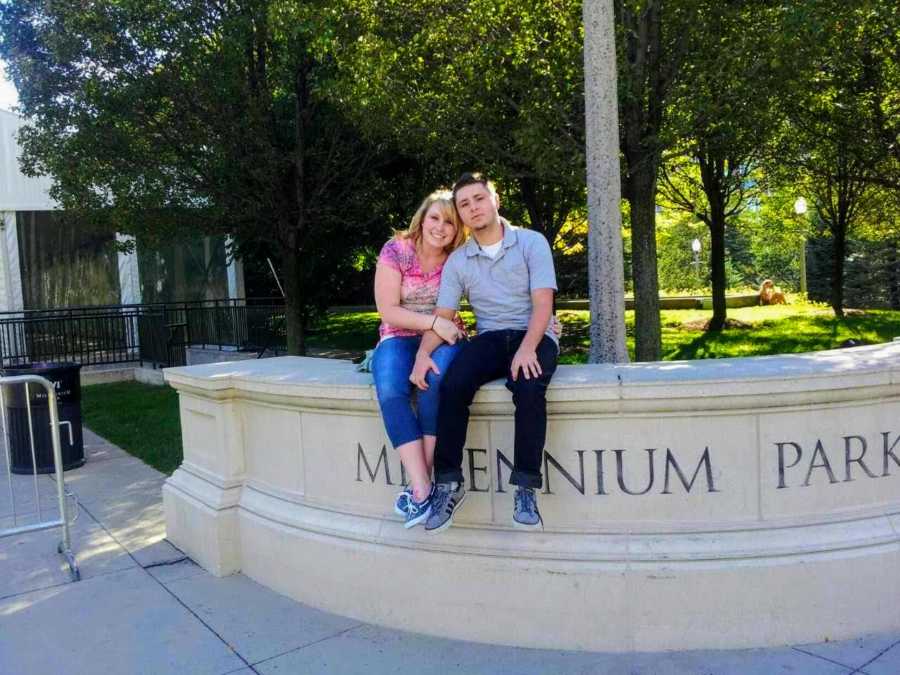 I faltered a few times in going back to my old ways when my ex tried to come crawling back, but Justin never gave up. He let me know my worth was far more than I'd imagine. That any fake apology from my ex was not enough. He'd buy me flowers and put them on my doorstep or car. He'd give me romantic cards that reminded me he loved me. He'd make breakfast in bed and text me throughout the day. 'You're the girl of my dreams and I'm never letting go,' he told me.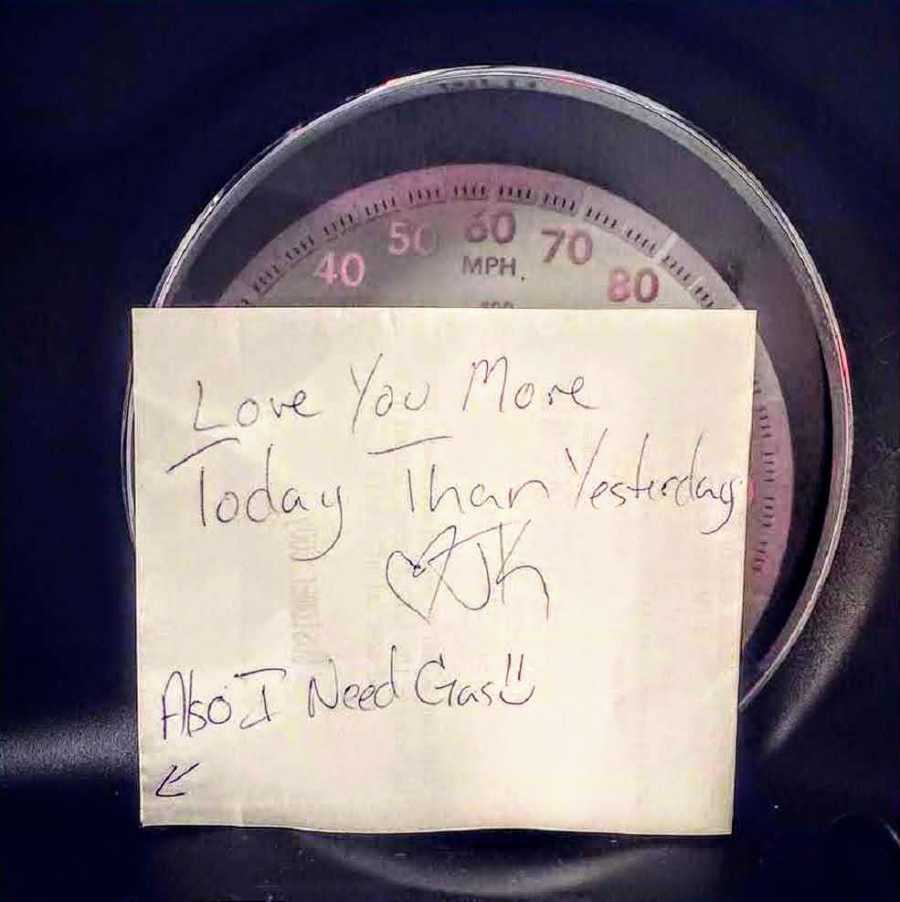 My ex got another girl pregnant in 2014 and married her some time later. Still associated with each other's families, we would see each other from time to time, but things were civil.
Justin and I welcomed our son in 2016 and married in 2017.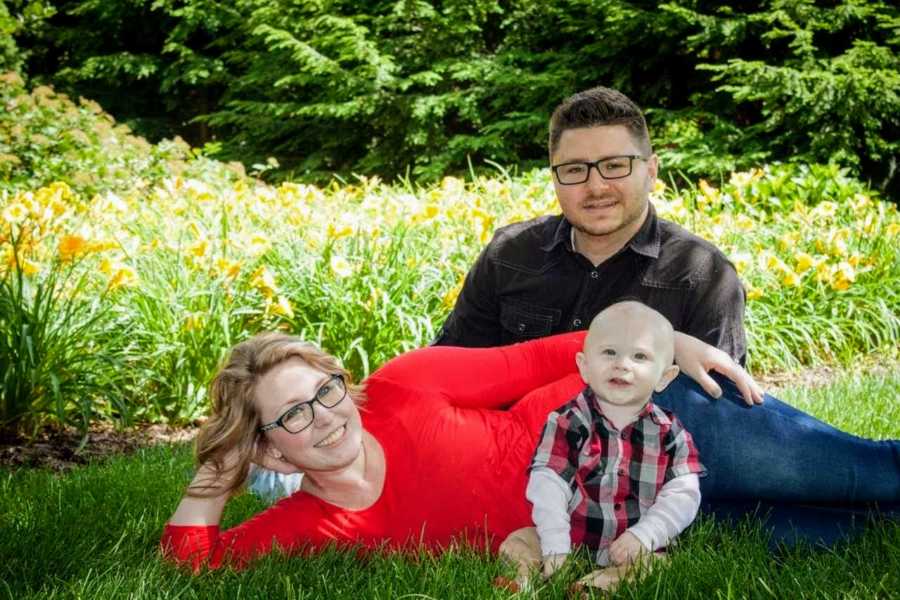 He gave me the perfect proposal, with our parents all holding signs in the park we met at in 2012.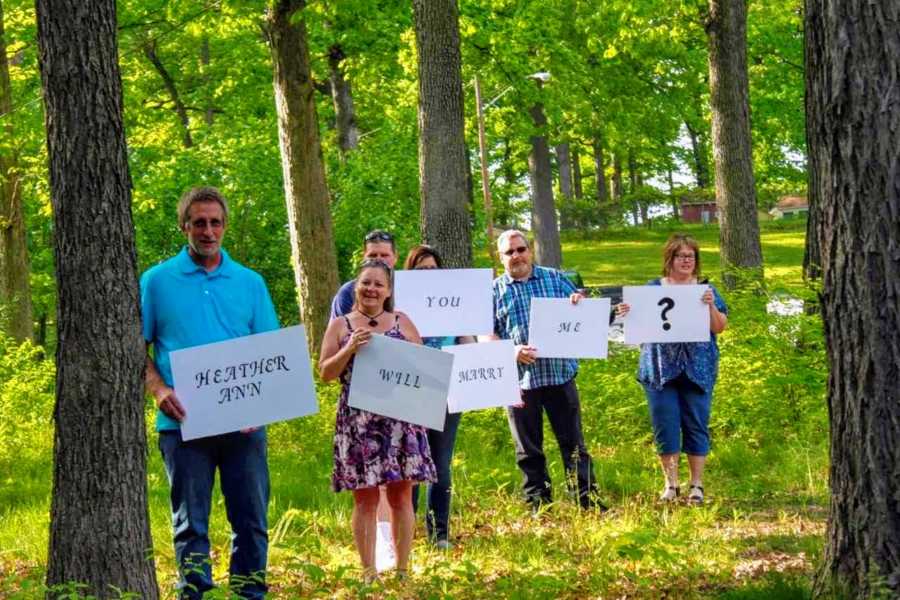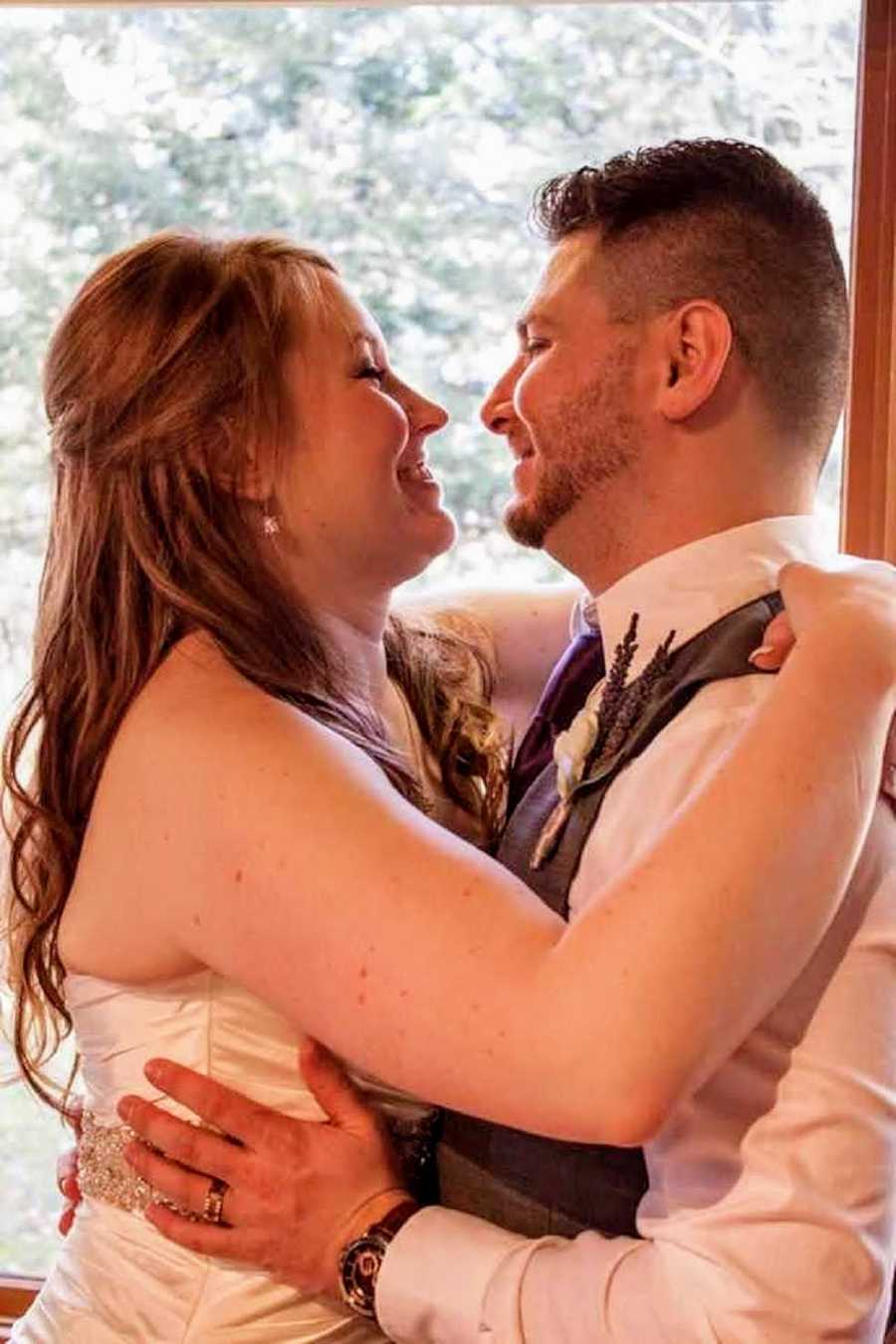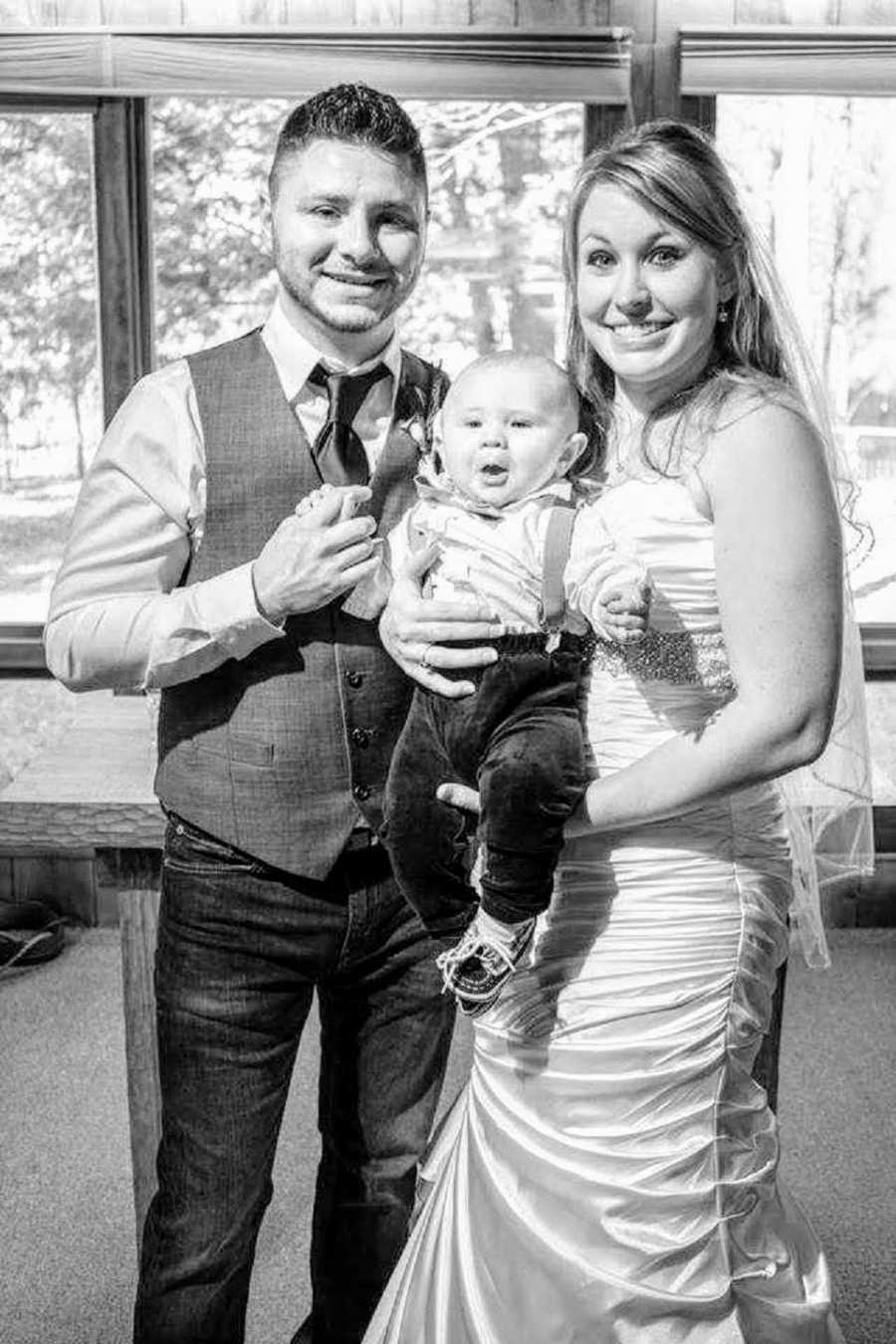 He has given me nothing short of his entire heart to hold from day one. Even in our worst arguments when I storm away, he always follows me and waits until I am ready to talk. We now have 2 children, 2 dogs, and 2 cats we have added to our herd at home.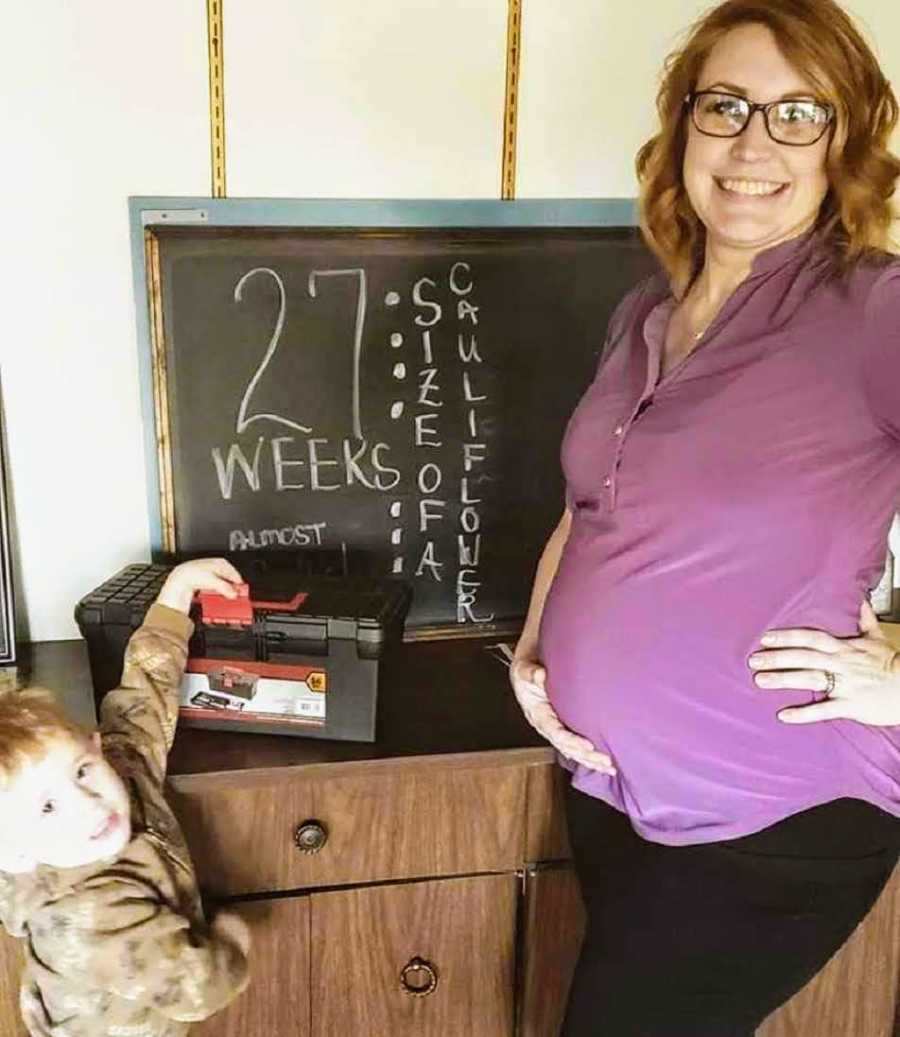 In early January this year, I got a text from my ex asking about a song we liked years ago that he said was meant for 'us.' He was just having a rough day and wanted to remember something good. He had always told me he never thought we would be over… that there would always be something that brought us back together in the future. But now, in this moment, I couldn't remember the song, not the lyrics or the artist. I couldn't help but think, 'There is nothing here.'
I let him know I was done for good. He led me down a miserable path that ended with sunshine and rainbows. I told him, 'You no longer have a chain on me. I will no longer come running back.' Just like that, I felt free.
Everything I thought I had wanted in a partner was completely wrong. My husband is everything I never knew I always wanted. We are opposites but such perfect compliments. I love his brown hair, which curls when it gets too long. When he wraps me in his arms, I can feel his dad bod and warmth that a sweater could never give me. I love that he hates my music selections, and forces me to think for myself.
It's kind of astonishing to think about how we expect life to be with a certain person. You can feel the doubts, but you just push them down and convince yourself it's not reality. But life comes along with someone else and turns it upside down. It comes along and teaches you what beauty truly is."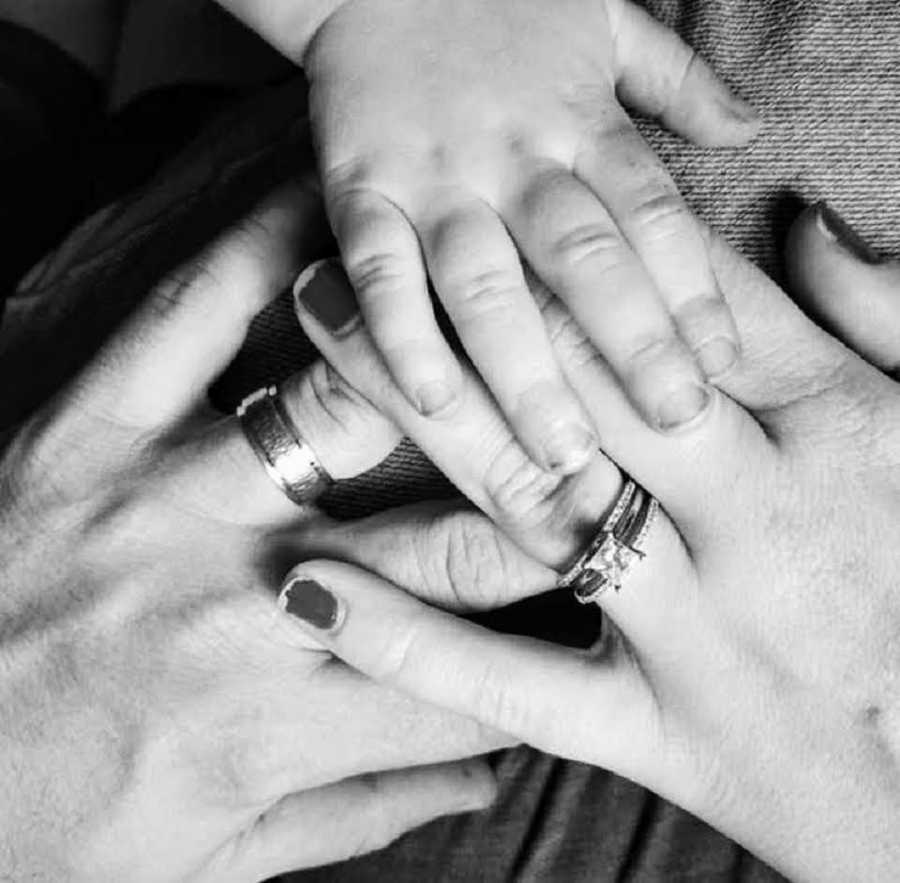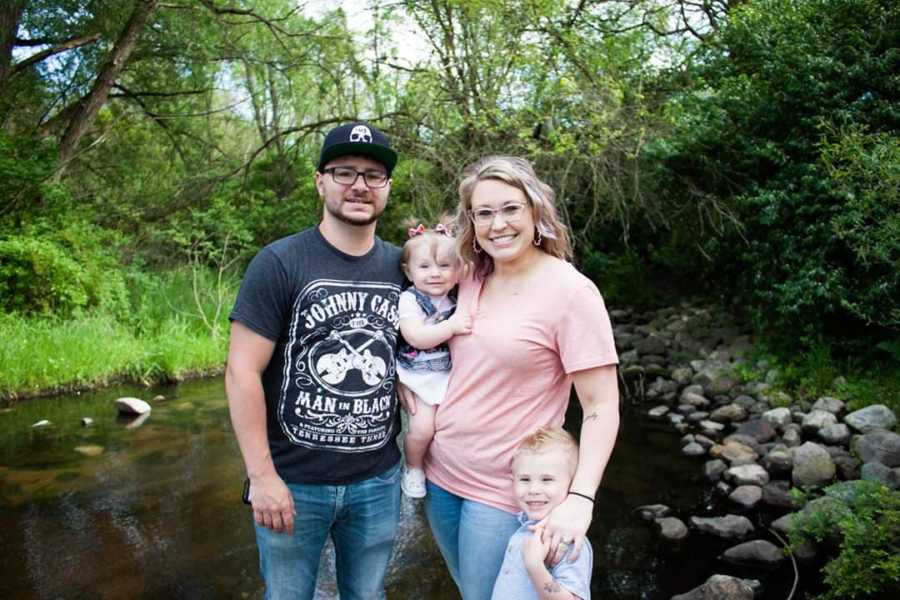 This story was submitted to Love What Matters by Heather Kleinrichert of Elkhart, Indiana. You can follow her journey on Instagram. Submit your own story here, and be sure to subscribe to our free email newsletter for our best stories and YouTube for our best videos.
Read more stories like this:
'My husband was living a double life. I found YEARS of mail in his trunk. He changed the locks, abandoned me in a parking lot.': Woman re-marries 'amazing' man she met on blind date, says 'love always wins in the end'
'After 22 years of marriage, I found myself headed to a divorce court. When I walked into Kmart, my life forever changed. 'I would ask you out if you weren't wearing that wedding ring,' he said.'
Provide hope for others. SHARE this story on Facebook with family and friends.