I want my life back. Maybe that sounds selfish, but I want my life back. I want my life back so bad that sometimes I can actually feel my stomach tearing from the searing pain of not having it. I want my husband back. I want my life to be the way my life was before. I want my kids to feel whole again. I want it back. All of it. I want to grab somebody, anybody, and beg them to just go get it and bring it to me. I feel this incredible amount of desperation at times where I just don't know how to do this, like this, without him.
I have said before that the minute Chad was diagnosed with pancreatic cancer, everything changed. Everything. Our family, our relationship, how we did things, how we thought about things, the holidays, the every days, stuff with the kids, their school, our work, how we slept at night, how we spent our days, how we talked to each other, our relationships with other people, what kind of groceries we bought, how we planned things – everything.  The entire atmosphere changed.
I am, by nature, a worrier and very vocal about it. I don't know if my husband worried but if he did, he didn't talk much about it. He was the most grounded, loyal, steadfast, patient, kind man I have ever met. He was solid. He never let me, or my kids, feel like they were battling anything alone. He was never leaving me. He was never going to cheat on me. He made the decision to love me during all the good and all the bad and he meant it. I am not naïve. I am not blind. I know women say that all the time, but in this case, it was the absolute truth. He was never going to hurt our marriage or leave me alone. He loved me, but he also felt responsible for me in some way. He believed that when people got married, they took care of each other. He believed that husbands and wives had a bond that should not be broken. He believed in doing the right thing, being faithful and honoring his vows. Coming from a long line of failed relationships, he restored my faith that somebody would be good to me. That they would take care of me, and I would take care of them. He didn't just make me believe in love again, he made me believe in goodness again.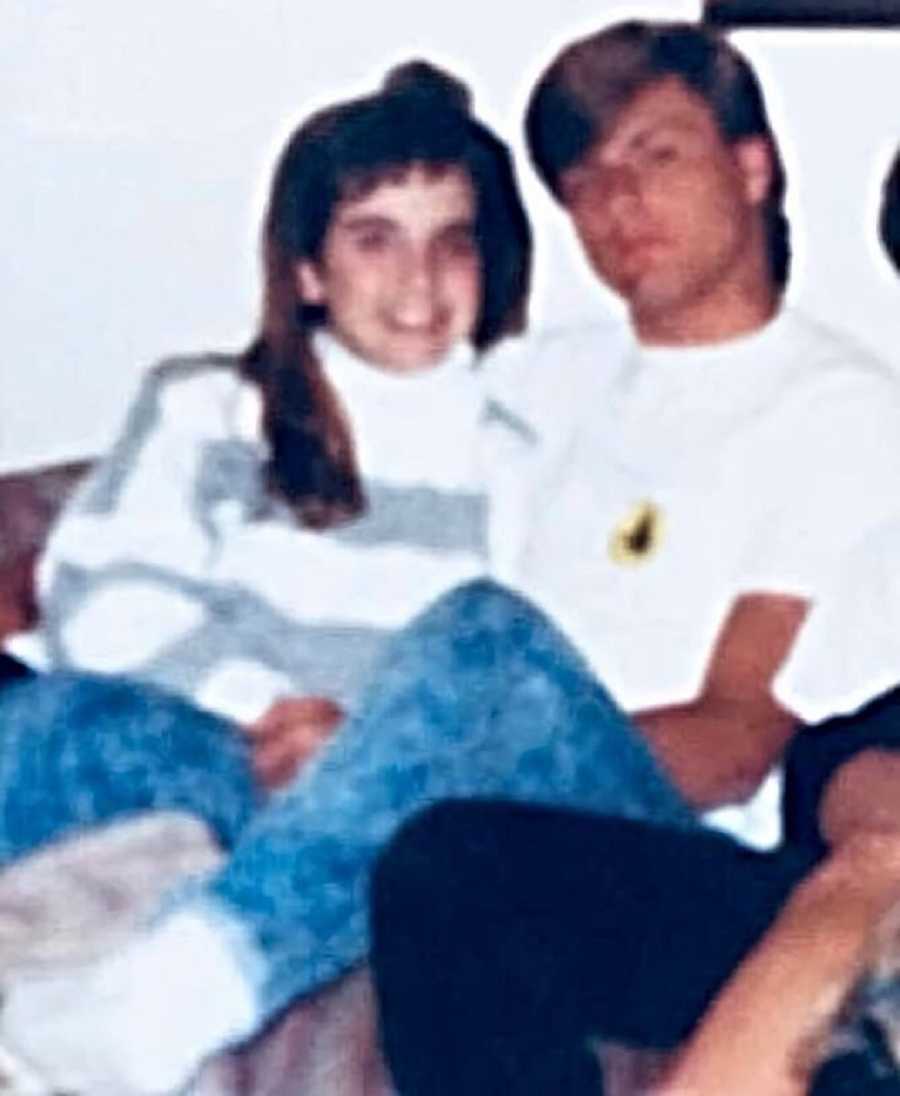 At the time, after his diagnosis, I thought his love for me, and my love for him did not change. Looking back, I can see now that it did. It became more intense. We were more connected. We were exposed to fear – together. For the first time in our relationship, we were scared at the same time. We had to rely on each other in a way we hadn't before. We had to hold tightly to the things that mattered. We had to work through our panic. I thought we were close before his diagnosis, but it wasn't until the diagnosis and the subsequent grieving of our life that we realized how close we really were. It wasn't until the first time I saw him laying in a hospital bed hooked to devices that I knew how much, how tortuously much, that I loved him.
Maybe it wasn't a feeling I knew how to feel before tragedy struck, I don't know. But this man, when I saw this man, who never got sick and who could fix anything, laying in a bed helpless, hurting and confused, I knew my role had changed. He would still take care of me for sure, but now I would really have to step up and find ways to take care of him. It wasn't always easy. He was stubborn sometimes. I got irritated sometimes. He was frustrated. I was frustrated.
I wanted to be packing for a camping trip, not packing his surgical wound.
Does that make me selfish?  I guess. I know he wanted that, too, and he was never selfish so maybe it's normal?
It wasn't that I wasn't going to do whatever he needed me to do. But, in the middle of it, I still wanted my life back. Please, somebody, just give me my life back.
Take me back to the time when everything was right. Take me back to the time when my kids were little, and life was busy and so wonderfully chaotic. Take me back to when we had a beer on the patio after a long day. Take me back to the times we had friends over and played pool and rocked out to "Don't Stop Believin'" in the garage. Take me back to the time he sang into a broom, pretending it was a microphone. Take me back to the long summer days and fresh cut grass. Take me back to midnight barbeques, popcorn at the movies and Sunday morning coffee. Just take me back. Take us all back.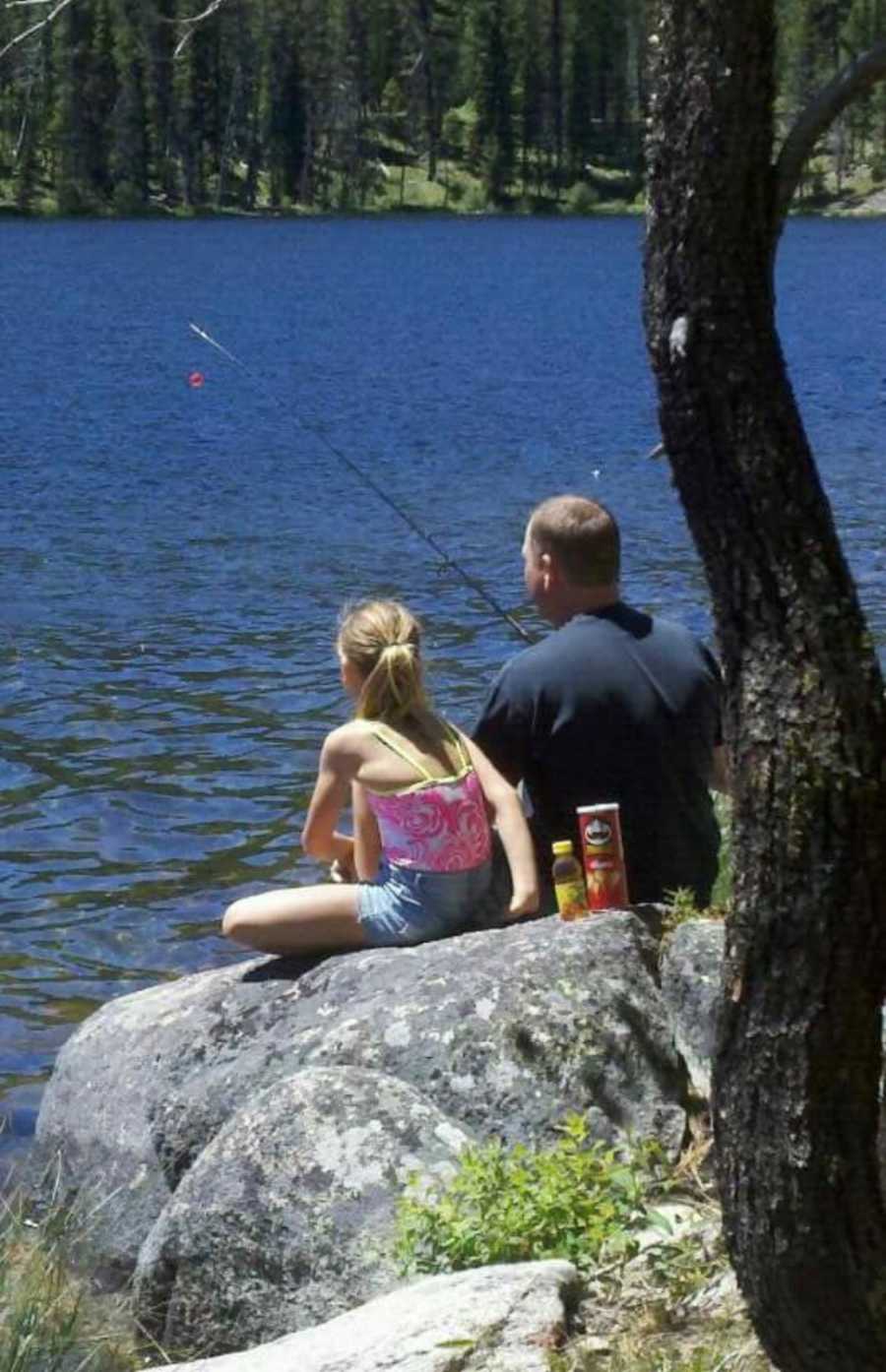 Because whether you realize it or not, after some kind of crisis or some kind of loss, you live in a life of grief. You live with grief sitting in your lap trying so hard to keep it away. You live in a constant state of morning because while you, or your loved one might still be alive, the life you one had is irrevocably changed. It just is. And then you start feeling guilty about grieving when you're still living. Can the two even coexist? Shouldn't you just be thankful you're alive?  If you're mourning a divorce, shouldn't you be thankful you can still love again? If you're mourning the loss of a job, shouldn't you be thankful that you still have the ability to work?
I guess the answer is "yes," but it still doesn't mean that you're not grieving. It still doesn't mean you're not in pain. It still doesn't mean you aren't struggling. It still doesn't mean you don't want your life back.
I think it's ok to want your life back. I really do. I'm not unhappy. But, I have also worked very hard at allowing my grief into my life, walk alongside me, and take its proper place without consuming my life. Because it does have a place. It does. It is allowed in. But it is not allowed to defeat you. It should be taken out when it needs to be taken out and put away when it needs to be put away. But, it is ok to recognize it, feel it, deal with it and move on, then repeat that process whenever you need to, whether or not your loss is permanent or not. It is ok to go through that cycle even if a death hasn't occurred.
Because death isn't the only thing reserved for grief. Sometimes, it's just the life you once had.
I also think I suffer from survivor's guilt. Admittingly, I don't know much about this. But, I do know I feel guilty that I am still here, and he isn't. I feel badly when I have fun in my life knowing he is gone. I hate that I get to do stuff with our daughter and he doesn't. I struggle on Christmas not hanging his stocking. It's hard to enjoy steak knowing it was his favorite food.
But, I have had to find my way around that. I have had to allow myself to feel bad and feel sad about it, because it's really a sad thing. Then, I have to allow myself to come back around and enjoy this life, no matter how much I want my old life back.
I have to for me. I have to for my kids. I have to for him.
So, I will mourn the life I am missing, and I will do my bet to always claw to the top of this one. I don't have to forget him or not love him or ignore the life we had to feel good about where I am now.
I have worked hard to figure out this grief life. I have cried and screamed and been angry with it all. But, at some point, I decided I needed to do something to heal my heart. For me, it was writing and sharing my grief, first just on random Facebook posts and now, here with Love What Matters. What a huge gift I have been given. And because of that gift, I have finally completed the bestselling book, "Grief Life," which I am so proud to say is now available in print and Kindle editions. I sincerely hope my story resonates with you and helps you understand that you will not just survive your grief, you will thrive in it. You will not just live, you will be alive. And while we all want our own life back, we can still find happiness, in spite of our loss.
In fact, I think my husband would be pleased. And that, make my heart happy. Because him being happy for me is the biggest reminder of that life I miss so much, and the biggest source of proof that he will always be part of every life to come.
I'm hanging onto that. I am going to live. I am going to flourish. I am going to be ok.
And, so are you.
#iam149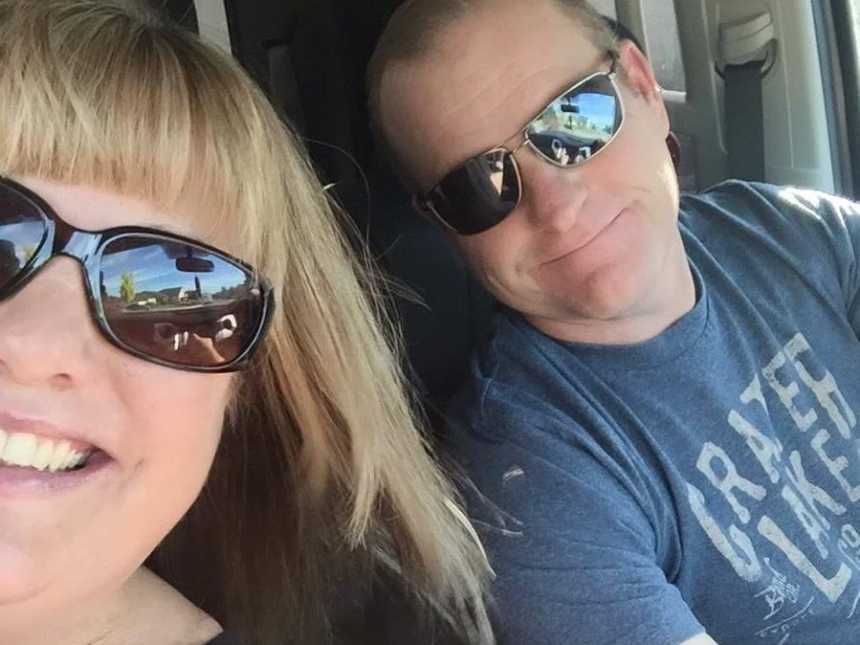 This story was submitted to Love What Matters by Diana Register of Meridian, Idaho. Her bestselling book, "Grief Life," is now available in print and kindle. Experience love, laughter, loss and hope in this raw, emotional, honest look at grief. You can follow her work on her Facebook page. She has been chronicling her journey with grief in a series of stories for Love What Matters:
'With his body full of tumors, he kept working': Wife's tremendous grief after husband's cancer diagnosis
'We pulled into the cemetery. It struck me we didn't have anything to leave behind. As she opened the door, there it was. Two vials of glitter.'
'I let my 15-year-old daughter get a tattoo, and no, I don't care what anybody has to say about it.'
'We do not think of dispatchers as heroes, but that night, Jeff was mine.'
Submit your story here, and be sure subscribe to our best love stories here.
SHARE this story on Facebook if you believe grief is easier when people are kind to each other.