"Late January, 2015, my husband had jaundice. We knew something was wrong but not once did I allow my brain to go to the idea of pancreatic cancer until the ER doctor told us there was a mass on his pancreas.
The world stopped. At least mine did. His did. People rushed by doing their jobs, talking about what they were doing that weekend, yet my eyes were fixed on the doctor in front of me who was explaining what was happening. Her lips were moving, but everything was in slow motion. Sounds were coming out of her mouth. I assume they were words, but I can't remember any of them.
I do, however, remember her face. It's burned into my memory forever. I remember how she took a deep breath before she said it. I remember how she cocked her head to the side. I remember how she slightly shrugged her shoulders. I remember she made this weird sound before she delivered the news. I remember Chad's reaction, and I remember feeling like I had just been hit by a truck.
We lost him that day. We lost the man who held our future, our stories, our jokes, and our memories. Over the next 18 months we would see parts of him again, but we would never fully have him back again.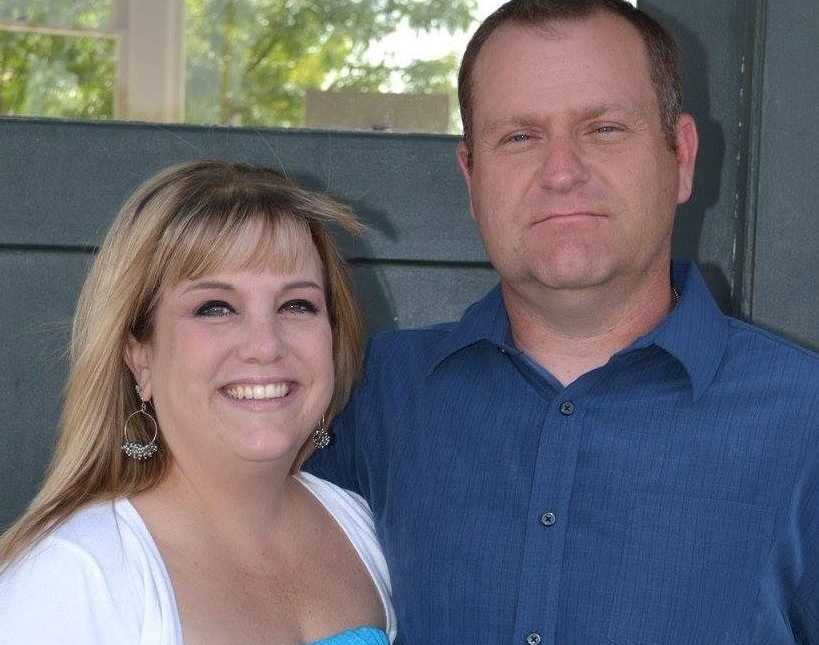 The diagnosis changed everything. It changed him. It changed me. It changed the kids. It changed our plans. It changed the atmosphere. It redefined everything.
And the grief process started.
It's not just about the loss of someone to death. It's about the loss of the life you've built together, the loss of security. The loss of fun in some cases. The loss of knowing what was supposed to be, because suddenly, everything you knew is no longer within your grasp. I had people before this tell me they were envious of my marriage. Of the life we had. And out of nowhere, my life came crashing down, around me.
I've been called selfish for feeling this way. Afterall, I wasn't the one diagnosed.
You're right. I was not the one diagnosed. But, I can't tell you how much it feels like we all were. We all died in some way.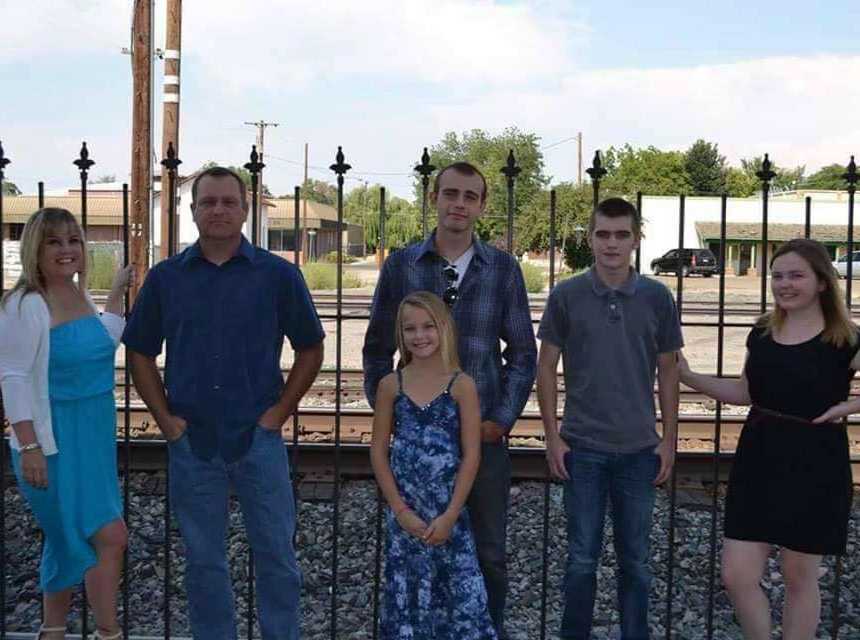 We tried everything. We fought that monster. We cried. We reached out to every scientist we could get an email for. We tried to be normal in the middle of it. We both worked. Kids did their school, sports, whatever it was; we went on.
But we were never the same.
And when he died, my grief became more pronounced, but it didn't start there, nor did it end there. It was just 'different.' Maybe it was more real. Maybe it was more tangible. But it wasn't new.
Some days you're OK and some days you're not, and when it comes right down to it,  it's OK to not be OK.  He was the absolute love of my life and there are times when my heart hurts so bad I have no idea how I will survive, and other days when I find ways to laugh and go on without him.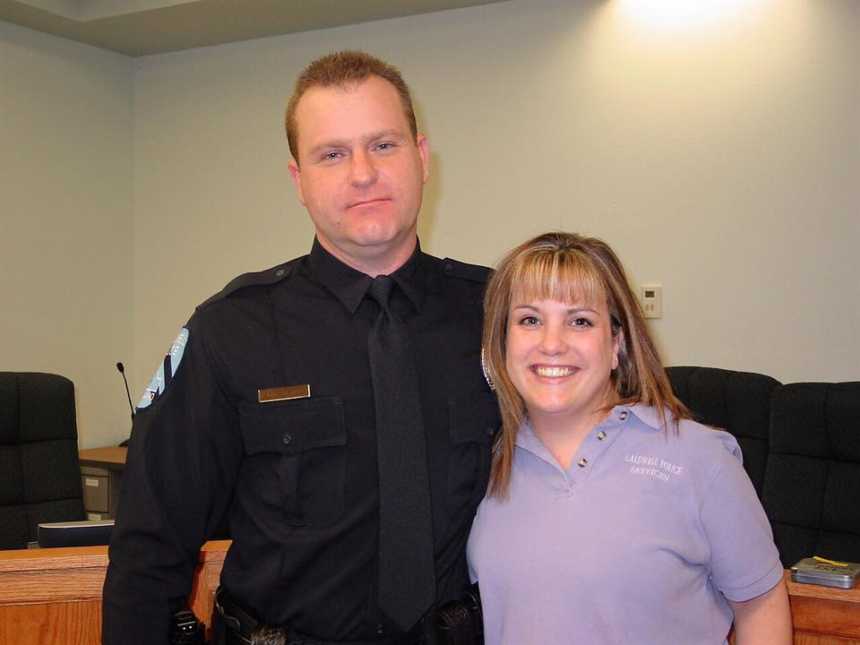 So many people in my community hail him as a hero. Which he really was. Up until his diagnosis, he had never missed a day of work.  He took two months off and had surgery in Maryland. The surgery he had, the Whipple, is one of the hardest surgeries to come back from because they literally take apart your digestive system and put it back together, yet eight weeks after, he went back to work full time patrol.
He then did chemo in Seattle and worked through the whole process, never once calling in sick.  In fact sometimes, he would have treatment and drive home six hours, sleep and go to work that night. He wanted to be normal. He didn't want to be sick. And he just wanted to be a cop. He just wanted to serve his community. So, when his cancer returned several months later, he didn't tell anybody, but he kept working. And with his body full of tumors, in his bones, his spine, his legs, shoulders and all his organs, he kept working. His last shift was three weeks before he died, when he could no longer stand the pain. But he never gave up, and I wanted him to be the example for people who felt like quitting, so that his death would not be in vain. He was so good, so decent and so amazing that his death had to mean something. It just had to.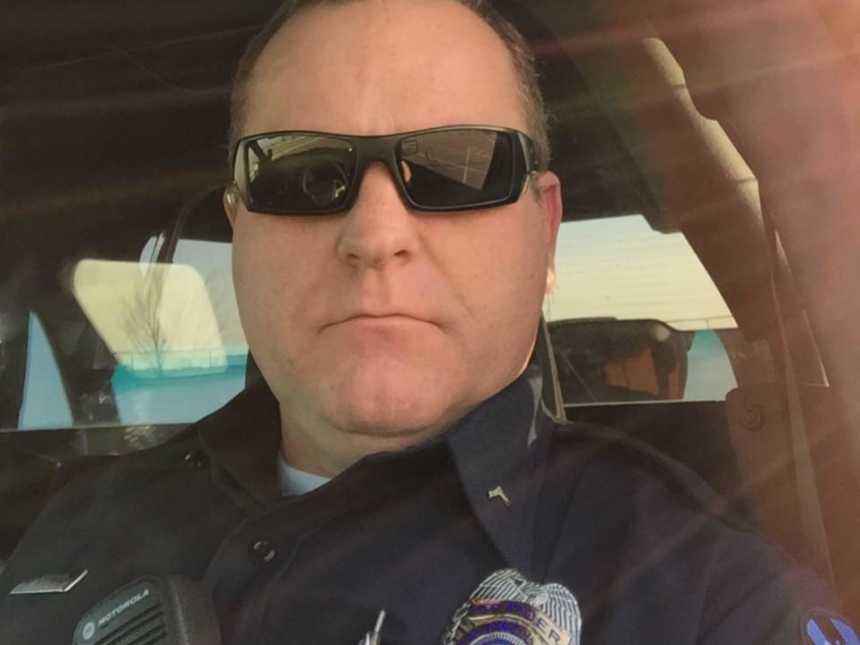 I've said it many times — I don't think there is a hierarchy to grief. I think there are some things that are more unnatural, like the loss of a child, or the death of a young spouse, but I don't think anybody's grief outweighs somebody else's.
Loss is loss.
We lose something important to us, and we cycle through the same process. Whether it's the loss of a loved one, divorce, the loss of a job, or even just the idea of what we thought something should be — we experience the same feelings. Could it be that death brings us a harsher realty? Yes, for sure. But I stand by my opinion that the process is the same.
I don't know how you're supposed to cope. I think we all do that differently in our own time. I think we do what's right for us at that moment. I think we all figure it out one way or another. To be honest — I'm still in my process, and I'm tired some days. But I try, and I hope you will too.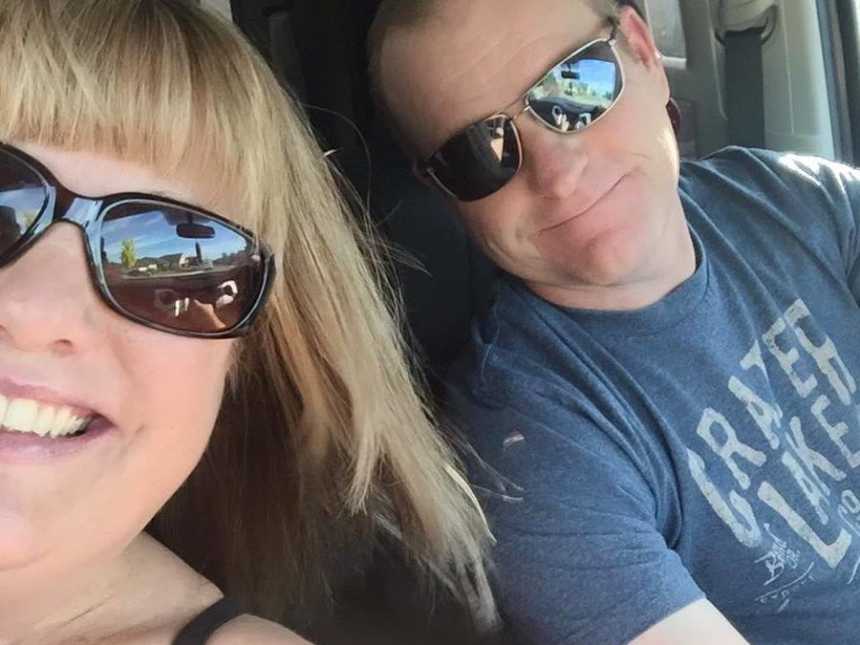 I hope that if you know somebody who is struggling with a loss, that you will reach out to them, even if it's just to say hello. Because, let me tell you, when you're in the middle of it, the phone weighs a million pounds. For the grieving person to reach out is close to impossible.
You can't fix it for them. But you can be there for them. I remember sitting with my friend a few weeks after Chad died, and I didn't even realize she was braiding my hair. All I knew was that we weren't talking. She wasn't asking details. She didn't give me her two cents on what I should or shouldn't do, and she didn't judge me. She just simply sat in my grief with me, and braided my hair. It was probably the first full night of sleep I got.
And then there was the kindness of strangers. People who showed up with coffee and a blanket and somehow coaxed me into the car to go to the grocery store. People who wrapped my Christmas presents and took me shopping only to have it end up as a dance party in aisle 5.
It was those things that eased my pain for brief moments, and those things I hold onto now.
Please be kind to each other, friends, no matter where somebody is in the journey. Please, just be there — quietly if you have to, but just be there with no judgment, no reservations and offer that person some peace. I'm forever grateful to those people in my life. I know somebody will be grateful for you."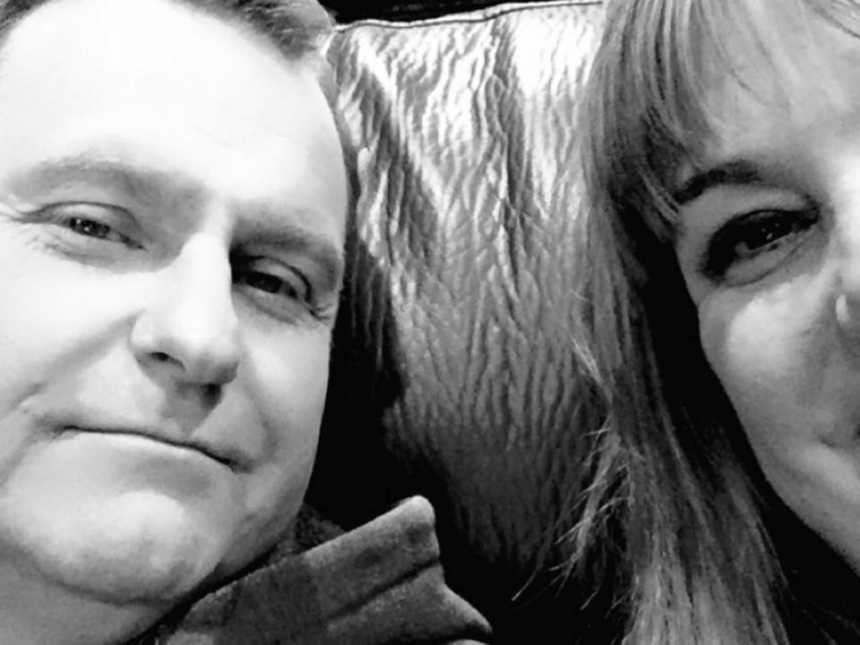 This story was submitted to Love What Matters by Diana Register of Meridian, Idaho. Her book "Grief Life" is available in print and kindle. You can find more of her books here, and her podcast here. Connect with Diana on her author Facebook page, and Instagram.
Read more powerful stories from Diana:
'I looked to the corner of my room and saw him sitting there. 'No,' I thought to myself. 'No, I will not do this.' I looked back to the bed. Still empty. And then it happened. I fell to my knees.'
'My husband bungee corded my kid to the backseat. Not kidding. She was 3 years old. I honestly didn't believe it. But there she was, strapped in a makeshift five-point harness.'
SHARE this story on Facebook if you believe grief is easier when people are kind to each other.