"You may see a man with a truck.
But let me tell you what I see…
Many years ago, I was a single mom with two little girls. And out of nowhere, this man walks right into my life. Four weeks later, he puts a ring on my finger, and about four months later, we were married.
Y'all, that was 15 years ago!
When I met him, he had a truck. A truck he loved and worked hard for. But going from a single man to an instant family, he knew a truck was not going to cut it.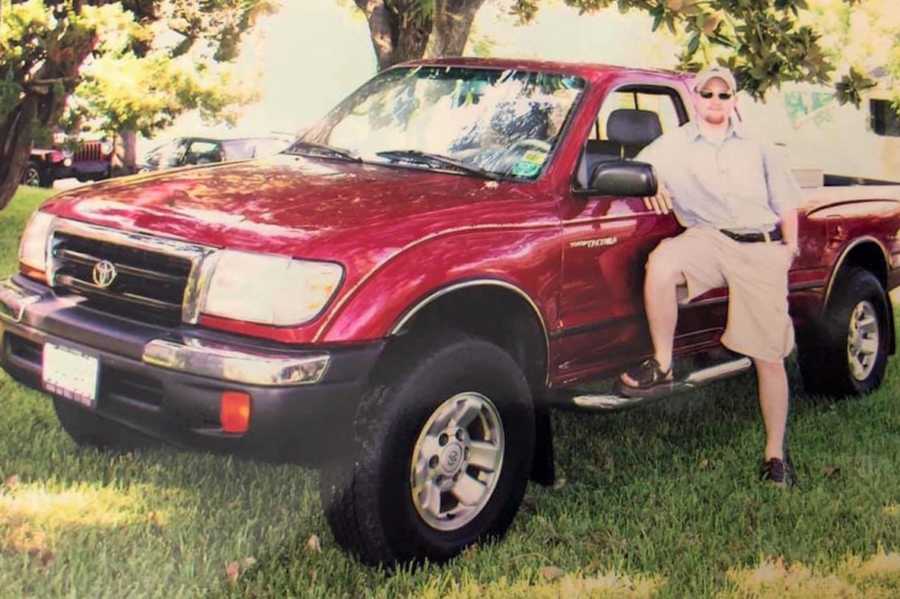 So, he traded it in for a family car. I didn't ask him to. He just did it. He even asked me what car I wanted. Never once did he complain or make it seem like a sacrifice. He just did it with a willing heart.
Yes, he is a great man.
In our 15 years of marriage, he has ALWAYS talked about getting a truck again.
He's looked at them. Shared pics with me. Talked about what he wants and why. Laid in bed doing research on certain trucks. Watched YouTube videos. Made spreadsheets to compare them. Over the top much? Not for him!
And, as his wife, I wanted him to have what he wanted. Only because I knew the sacrifice he made, and has made, for our family for the last 15 years.
He's always put us first. No matter what. We are his tippy top priority. I've never questioned that. Any decision he makes, he makes with us in mind.
Getting a third vehicle has been something we knew we needed to do, because we have a teenager who drives. And let's be honest, it's nice to not have to drive her around everywhere and also be able to send her for groceries. Plus, sharing a car with a teen, was driving him slightly crazy.
Car shopping he went! He wanted to get a Toyota Tacoma; that's what he traded in for the family car. Seemed fitting, but I knew deep down it wasn't his dream truck.
So, I pushed him to get something bigger and nicer. Something that would be long-term. Something he was excited about!
Not something where, once again, he was thinking about us. Gas mileage. What child he would give it to next.
No. No. No.
What did HE truly want? I had to force him to remove us from this, even though I know he didn't fully. What did his HEART want? It wanted this Ram Rebel! And I'm so happy he got it!
It warms my heart to see this full circle moment. Because that's what it feels like. It's a bit emotional just thinking about it. And I may have shed a tear or two…
It also tells me we are in a new phase of life, one I've struggled with. It has been bittersweet — our kids growing up and no longer being our little babies.
So, it's about so much more than a truck. It represents all his hard work and the sacrifices he's made (even though he wouldn't call them sacrifices).
This man has been handed NOTHING.
He's worked hard for everything. His marriage. His career. His degree. His family. Everything!
So yeah, it feels really good seeing a dream of his, that he's talked about forever, come true!
I mean, what kind of man has to be talked into getting his dream car?! This man.
So, maybe you only see a man with his truck. But I see SOOO much more."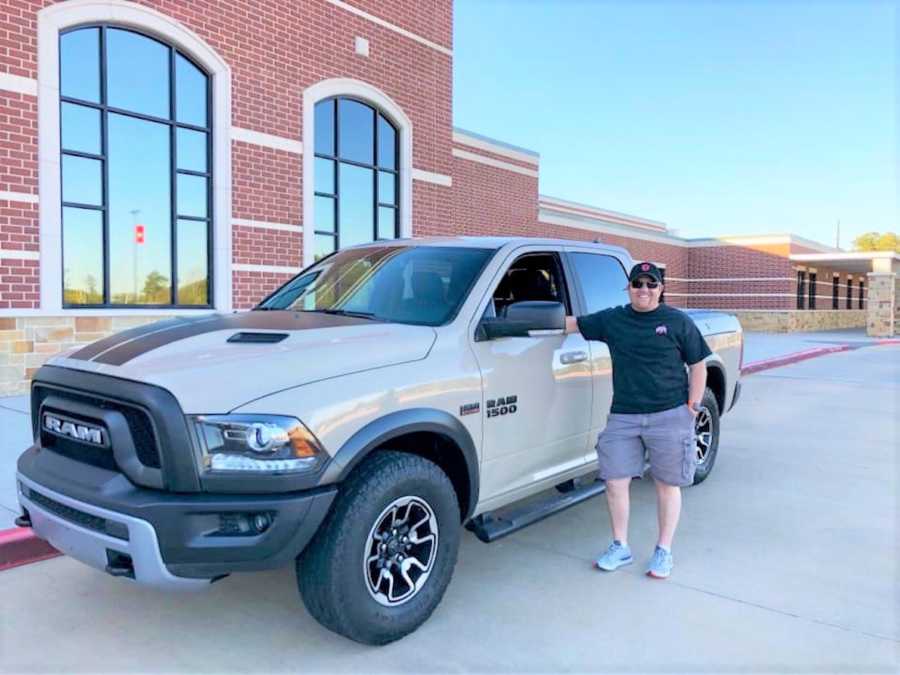 This story was submitted to Love What Matters by Tracey Ferrin. Submit your own story here and be sure to subscribe to our free email newsletter for our best stories, and YouTube for our best videos.
Read more stories like this:
'Here's to the girl dads who watch princess movies, slow dance in the kitchen, and let tiny hands put polish on their big toes.': Mom pens appreciation letter to girl dads, 'You are building hearts with your construction hands'
'Marry the man who will take the screaming baby as soon as he gets home from a long day at work and tells you to go grab a latte.': Woman urges 'who you marry matters'
'A man who sits in the trenches with you and never leaves. I'd like to see that on a Tinder profile.': Woman pens appreciation letter to husband who 'never gave up hope'
Do you know someone who could benefit from reading this? SHARE this story on Facebook with family and friends.