"On October 16, 2019, I woke up to some missed calls from a strange number. It ended up being my husband trying to make his phone call from the immigration office where they held him. I was not able to reach him myself by calling the number back, I could only wait by the phone for hours. I did eventually find out what happened by calling his job. His boss explained to me that unmarked cars showed up and arrested him stating he had an order of deportation.
I immediately called multiple lawyers and advocate groups. His family also did the same. My husband, Hector, was finally able to reach me the same day but did not know where he was or where he was going. I only knew where they took him because of the GPS on our phones. This part of the story is important to note because we woke up and our lives were destroyed without warning. ICE offered no information to him. I told my kids he was working. They cried for him, but they were not scared for him because they didn't know the details.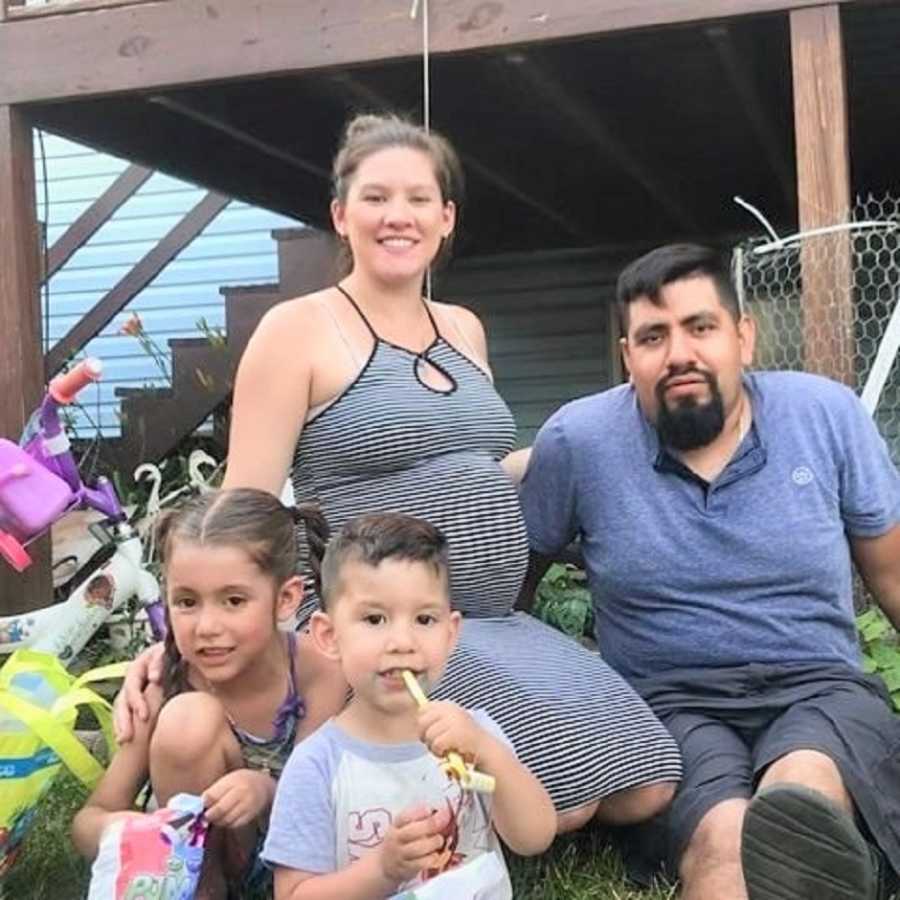 They ended up taking him to Kenosha, WI that day. He was transferred to McHenry county a few days later and was set to be deported the next day. Meanwhile, the first lawyer I hired said there was nothing we could do, and he would have to be deported. The night before he was to be deported, I spent hours on the phone with the consulate and advocate groups. No one could explain why he was being deported so quickly or where he was going to be taken.
I got a phone call about 12:30 p.m. the day he was to be deported. It was my husband! They had woken him up at 3 a.m., lined him up to leave the detention center, and when going down the line to check the names of who were to be deported, his name was no longer there. We still have no idea what happened or how his name was removed but I swear I have never believed in God more than at that moment.
Flash forward, we found a great lawyer who found a strong argument for his case. Since he was abducted at the border and held captive and beaten by cartel members, he was granted a 'withholding of deportation' and added protection of 'convention against torture' due to the status of Mexico's safety. He was released on March 23rd of 2020, almost 6 months after disappearing from our lives.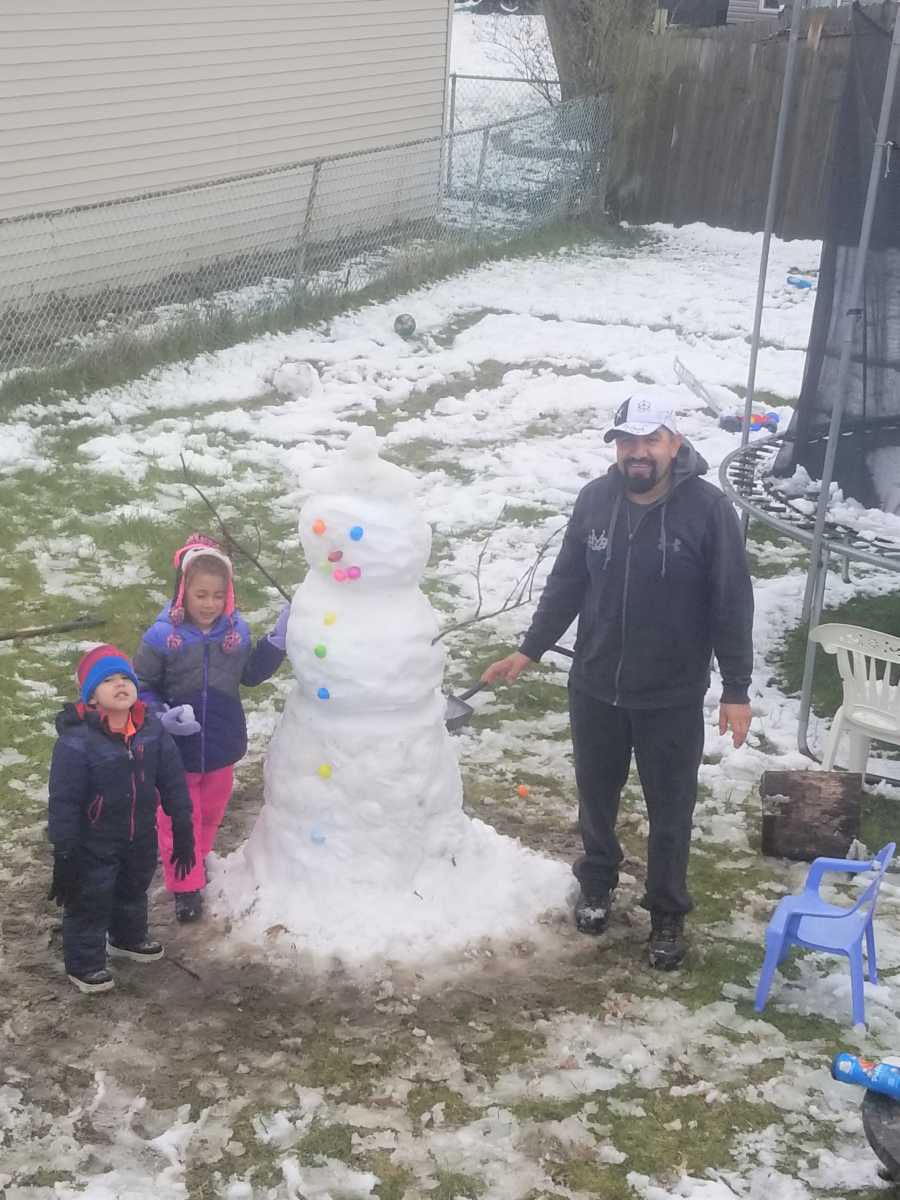 After going to get him in a false alarm, Hector called saying this time he was really leaving. They gathered his things and were going to let him out. I raced there again, praying, and crying the whole time. When I got there, he was standing in the parking lot wearing the clothes he had from work. He lost weight, his hair was too long, beard overgrown, his usually strong and rough hands were skinny and soft. He was mine, but different.
I couldn't even cry when he got in the car. I actually don't remember talking much. He held my hand and I just wanted to get out of there before someone came for us or tried to take him away again. We got home and I couldn't let go of him, I hugged him forever. When I brought the kids home, I finally cried again, and he teared up.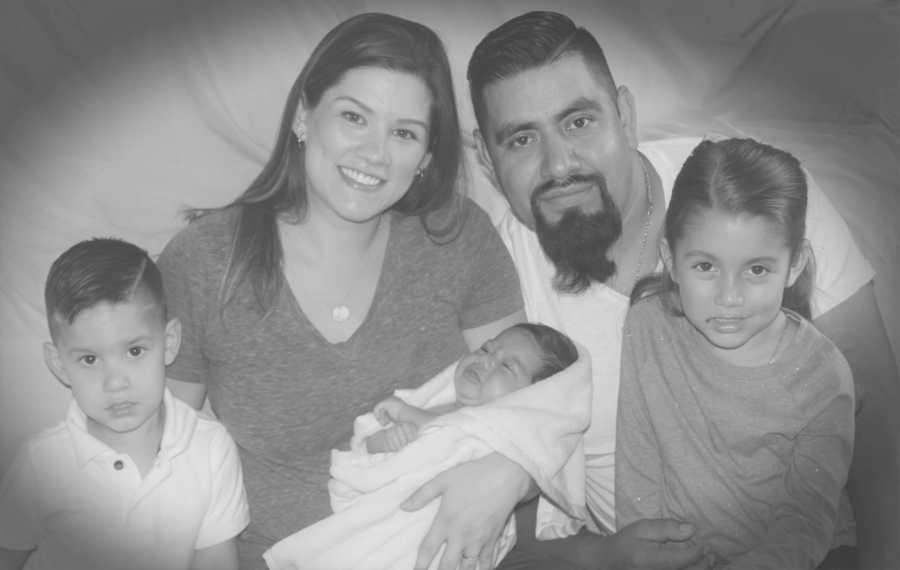 The kids were slow to respond but fell into him for hugs. We promised them we would go to Chuck-e-Cheese when he came home, so that's the first thing my son asked. It didn't feel real after so much time away, and after truly thinking we were going to have to move to Mexico and start our lives over again.
We have been together for 9 years, married for almost 7. We have 3 kids who at the time were ages 5, 3, and 7 weeks. I am a US citizen by birth. Born and raised in Illinois. Hector has no criminal history–NONE. ICE was not originally targeting HIM, they were going after his coworker who I was told had a mark on his record for a DUI and a missed child support payment. As far as I am aware, his coworker is not a violent criminal.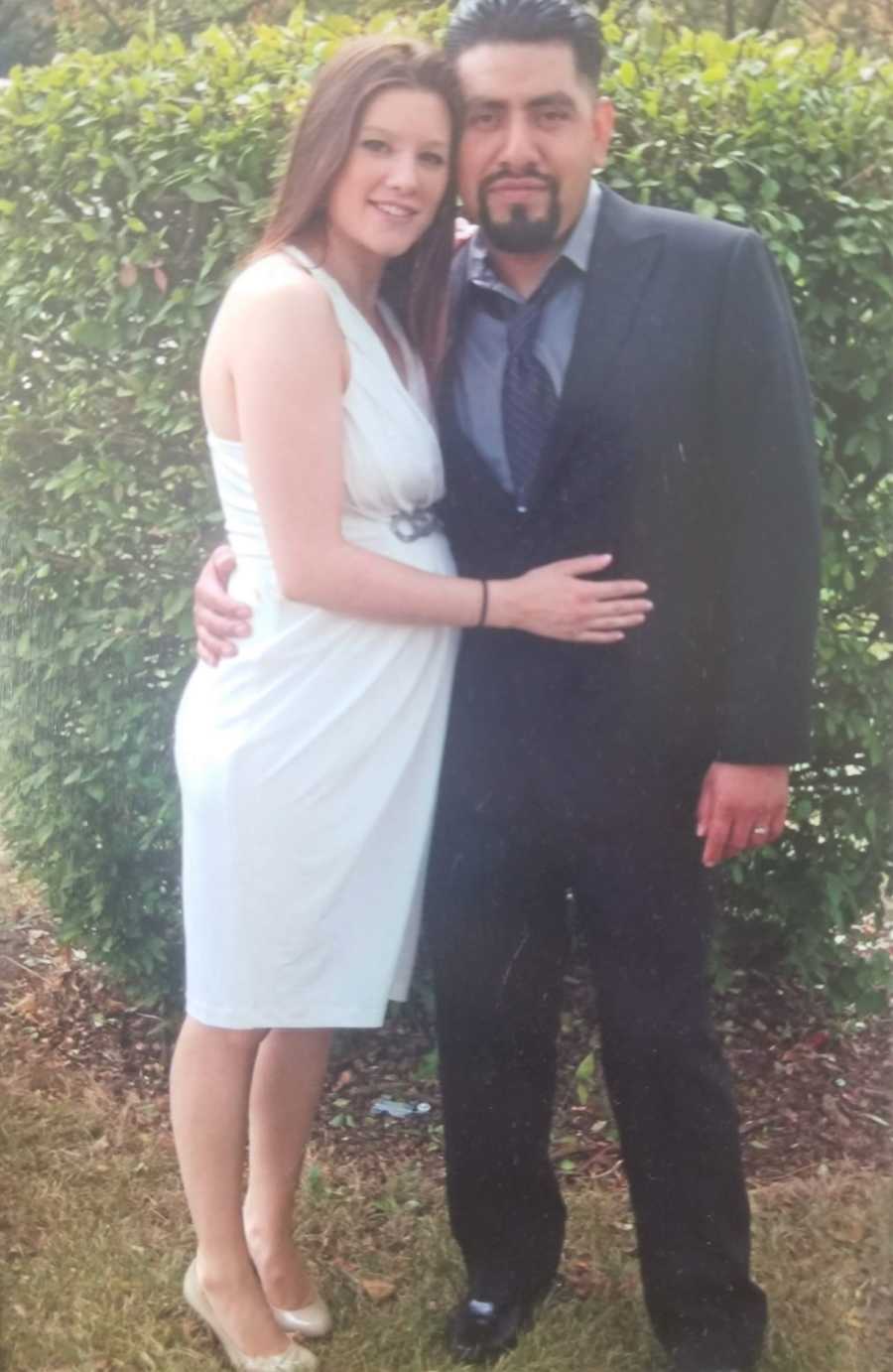 By the grace of God and after sleepless nights, endless prayers, and a remarkable family who banded together to pick me up off the floor so I could fight, he is home where he belongs with me and our babies. My husband is disallowed from becoming a citizen per the laws, but every day we must still live in fear ICE will try to take him away again. Still, I am happy he is home. Many people have not been so lucky."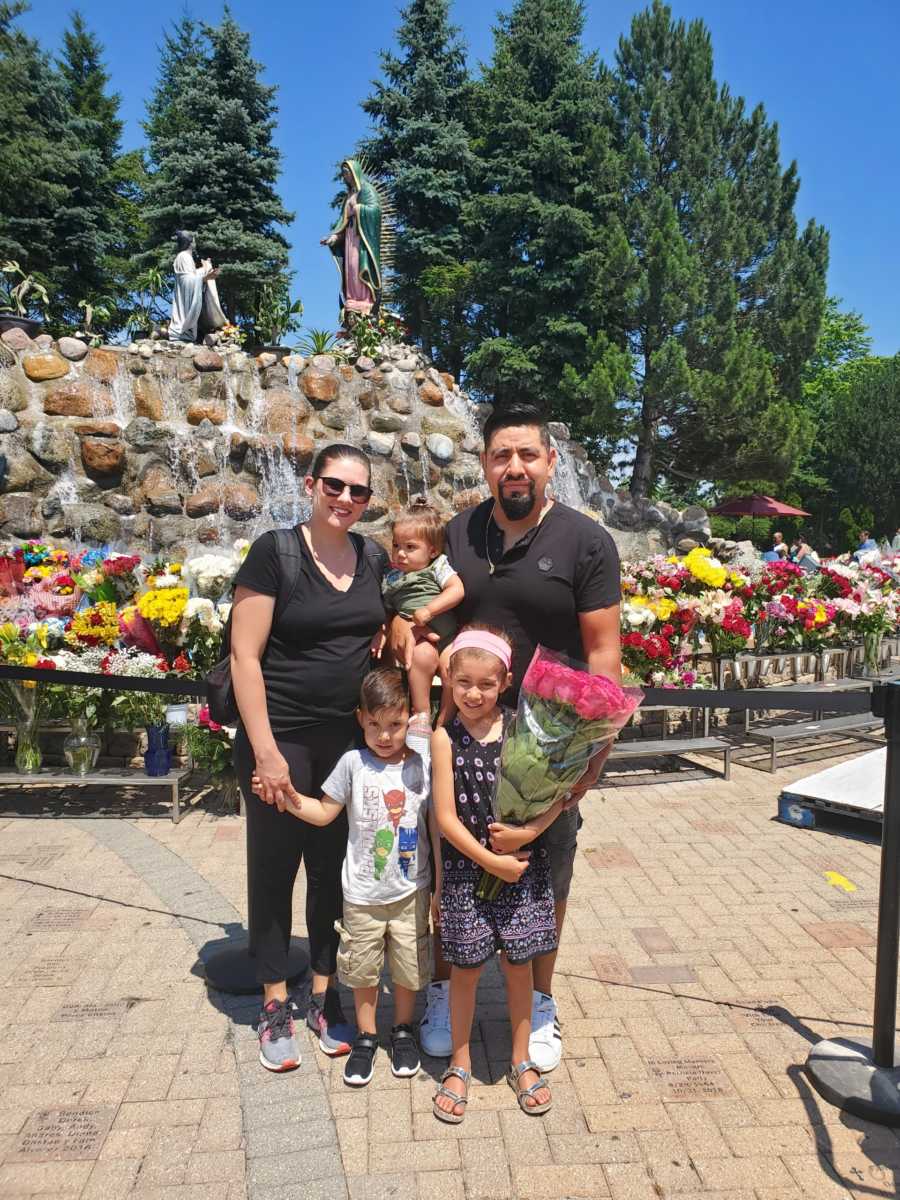 This story was submitted to Love What Matters by Madi Martinez. Submit your own story here and be sure to subscribe to our free email newsletter for our best stories, and YouTube for our best videos.
Read more stories like this:
'I got pregnant. My father said I 'ruined his reputation.' A black family was not welcomed.': Woman in interracial marriage says 'my family is a symbol of unity'
'My mom crossed the border, so I could cross the stage': Family details 'inspiring' immigration challenges
Do you know someone who could benefit from reading this? SHARE this story on Facebook with family and friends.