"When I was 10 years old, I was diagnosed with Epilepsy. I went through a lot of changes and was confused about the whole situation. Why do I have to take these pills all of a sudden? What is my body doing to me? During the time of adjusting to my new diagnosis, I had to stop playing hockey temporarily. Hockey is one of my greatest passions and I played for years growing up. It was devastating having to sit in the stands during practices and games and still have no clue why.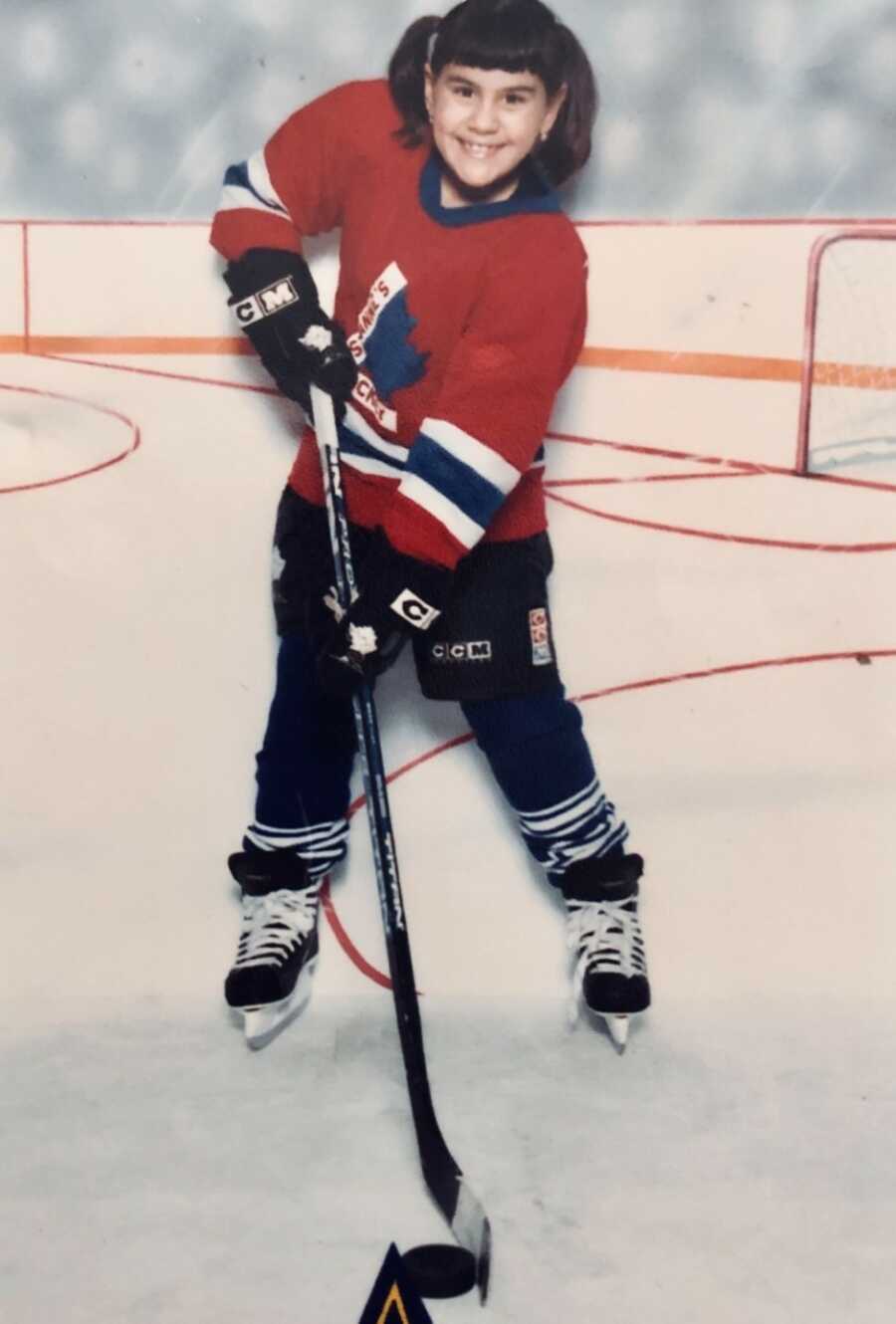 My parents were also going through a separation. I had no way of coping and felt so alone. I couldn't turn to my friends for comfort because I was ashamed of what was happening to me and I felt like I wasn't normal. I started to pretend to take my pills but secretly just threw them in the garbage. I denied and denied and denied and finally, years passed and before I knew it, high school was right around the corner. I had thought my Epilepsy was gone.
But here's the thing, when I was diagnosed with Epilepsy, I was actively having what are called absence seizures also known as 'petit mal' seizures. This type of seizure causes you to blank out or stare off, losing your consciousness for a few seconds. Sometimes, I didn't even know I was having them unless I was around a family member. So, when I went off to high school, I felt like I had a fresh start. I wasn't having seizures anymore (so I thought). I never shared with anyone I had epilepsy. I hid it very well.
Unfortunately, I was still actively having absence seizures, but I still continued to deny it. I have to admit, there was so much good I found during my teen years. I joined Army Cadets and they were some of the best years of my life. I made lifelong friends and learned skills I still use to this day. This led me to pursue my dream and join the Canadian Armed Forces. This was the next step after I graduated – to be in the military. I did every test and interview and passed until we went over my medical history. I got denied from the army because of my epilepsy and I was beyond devastated.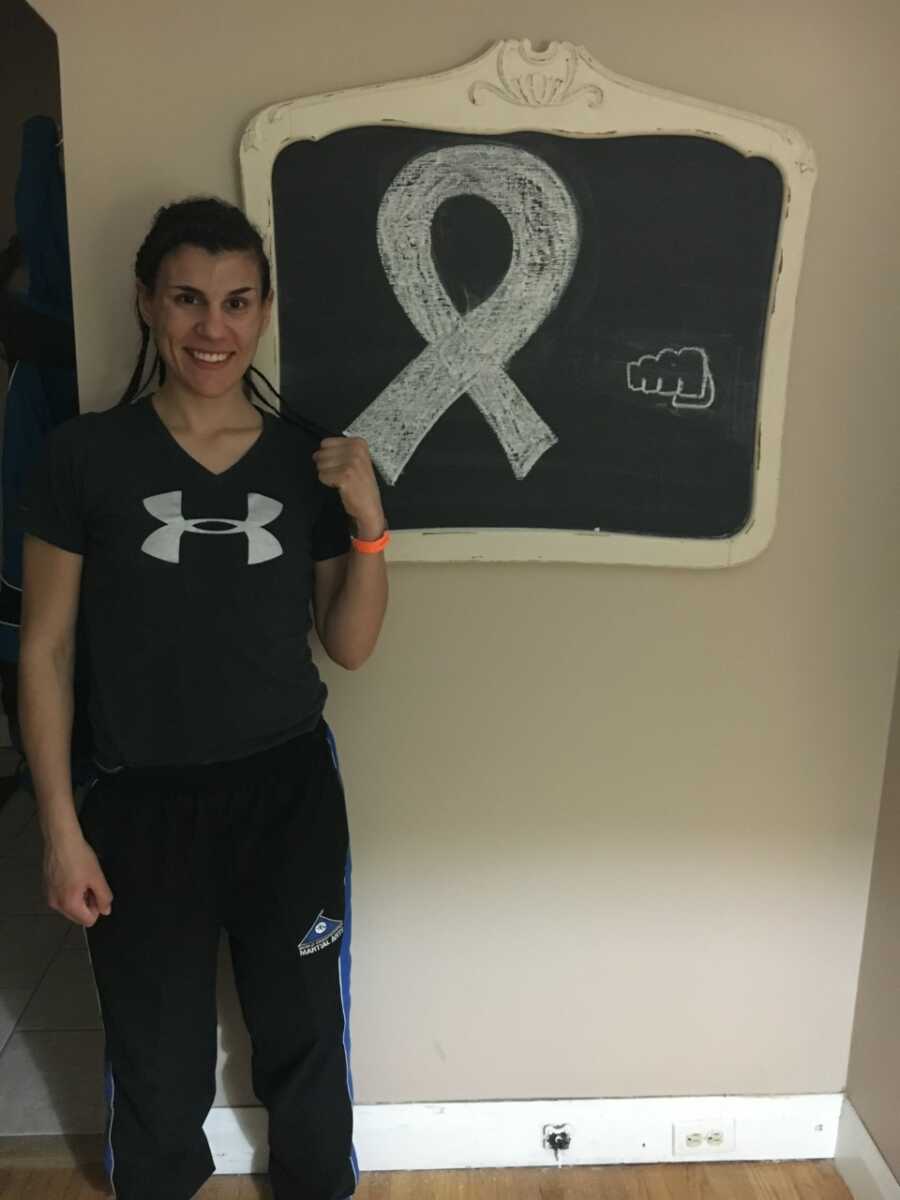 That was the plan, that was my career and it got taken away from me because of my epilepsy. Now, I had to start applying to colleges and see what programs interested me. I even got rejected from some programs because of my epilepsy. I felt discriminated against. I got accepted to Mohawk College in Hamilton, Ontario, Canada for Early Childhood Education. I moved to Hamilton, found a job, and lived on my own until the semester started. I was so excited but also extremely nervous about this new chapter happening in my life. I was excited to learn and have something every chronic illness warrior wants – freedom.
Unfortunately, while I was enjoying my freedom I had my first tonic-clonic seizure. A tonic-clonic seizure is a disturbance that happens on both sides of the brain. It starts on one side of the brain then spreads to the next. During this type of seizure, the patient will fall, lose consciousness, convulse and muscles will start to stiffen. Usually, these seizures can last up to 5 minutes. My roommate heard banging on the wall in my bedroom and went to see what was going on and she witnessed me having a tonic-clonic seizure. It was the morning after a long night of partying and drinking with my roommates. All I remember is waking up in my room on the floor with paramedics all around me.
I immediately started crying because I had no idea what was happening. I ended up at the hospital under observation for the day and don't really remember much after that. I was nineteen years old when I learned alcohol was definitely a trigger, but I didn't care. I kept drinking to fit in and didn't want to feel left out. There was even one morning when I woke up on the bathroom floor because I had a seizure at home by myself. But I still ignored it. I lived in Hamilton for a bit longer after graduation and worked and also started another program at McMaster University.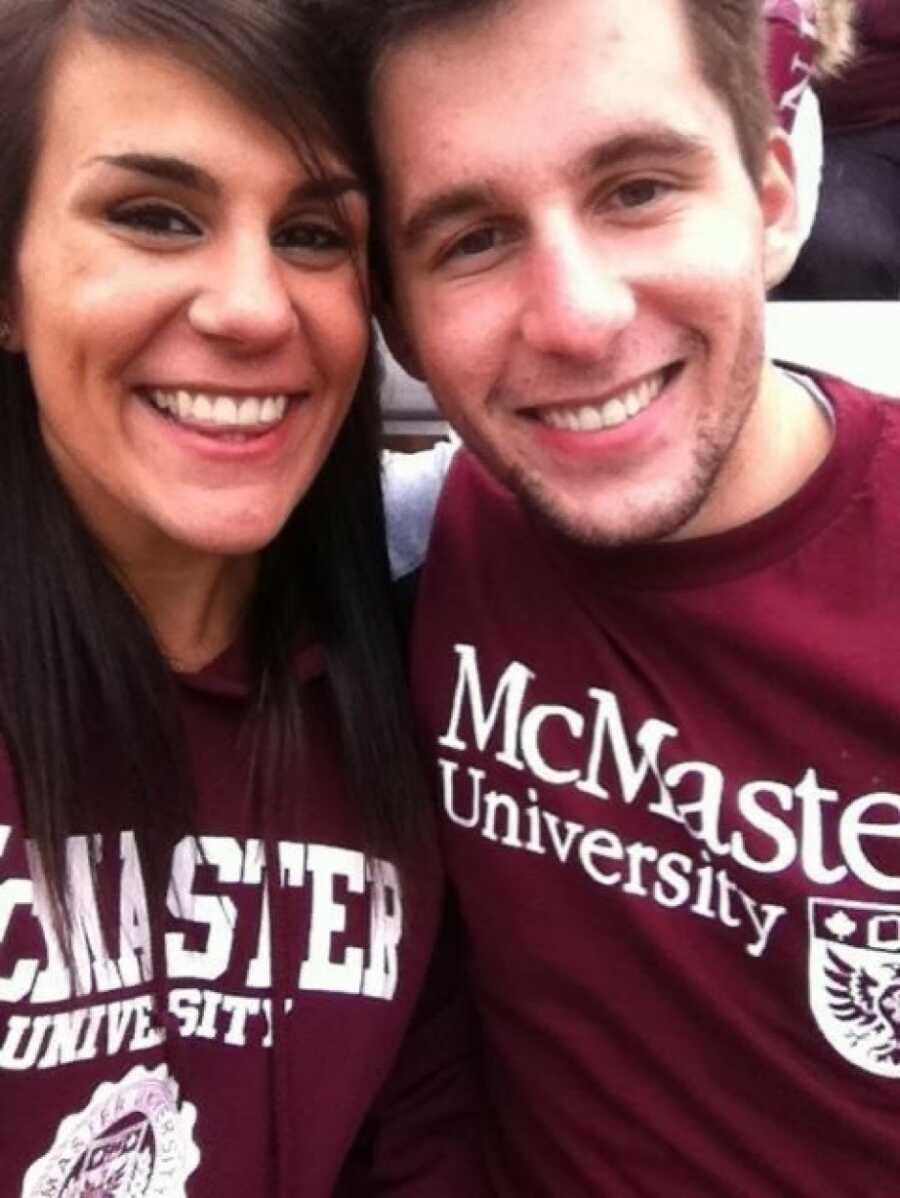 My new dream was to become a teacher. Things were starting to look up. I continued to feed my triggers which led to another tonic-clonic seizure. I kept drinking, I kept staying up all night and not getting a wink of sleep just to fit in. And after watching my friend die, I couldn't imagine going back to school. I was mentally exhausted and grieving the loss of my close friend. I was not in a good place and needed to be back with my family. I moved back to my hometown of Peterborough, Ontario, and ended up finding a job as an Early Childhood Educator and started living on my own.
I loved where I was working and loved everyone I was working with who quickly became family. I remember coming to work one day and not feeling well at all. I could feel myself having absence seizures but once again, I ignored them. The next thing I knew, I woke up to paramedics surrounding me, again. I couldn't believe this was happening all over again. I can't even begin to describe how I felt that day. I was a mess of emotions. I was angry my body would do this to me at work, in front of my coworkers and the kids, I'm with every day. I was off work for a couple of days and it was another 'fell down, get back up' moment I had to face.
I went on to build a new life for myself. I was gaining experience in my field and also started playing recreational hockey to bring back the joy I get when I step on the ice. When hockey ended, I started practicing Muay Thai. My sister and brother-in-law used to practice Muay Thai and after seeing them experience it all, I realized I wanted to do that, too. At this current point of my life, my seizures were controlled. I was taking my meds and staying active while also working full-time. I fell in love with Muay Thai and decided to take it to the next level – competing.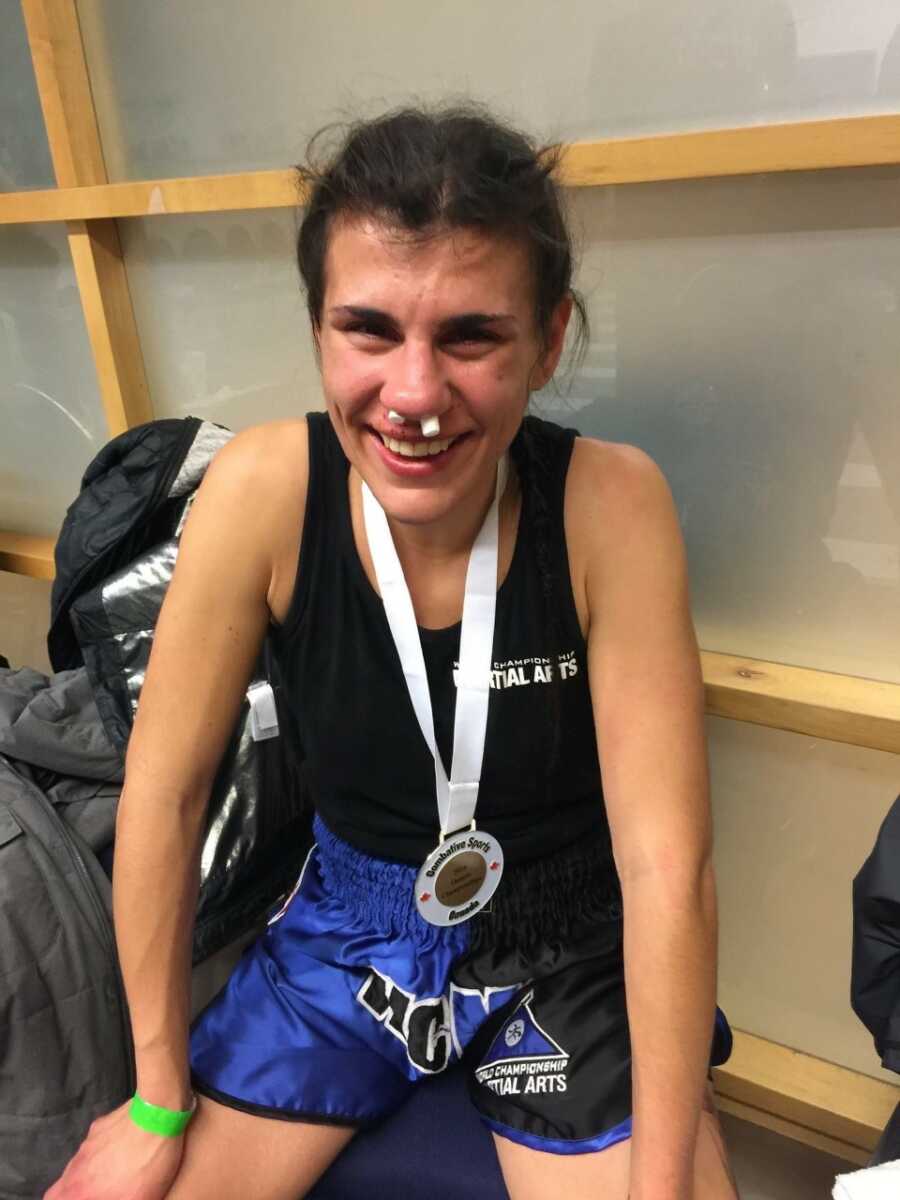 I got cleared by my doctor and I thought it was too good to be true; my epilepsy didn't stop me from doing something I love when in the past, it did. It gave me a bit of relief and I didn't want to jinx it. I started training and before I knew it, it was fighting day. I won my first fight and from that moment on, it's all I've wanted to do. I kept my routine consistent. Work, train, sleep. Work, train, sleep. Work, train, sleep. Another fight day came along and I remember feeling off all day. I was consistently having absent seizures, but I tried to shake them off. I was constantly telling myself' 'not today, not today.'
Moments before the fight, I was still having seizures. My sister noticed and called off the fight right away. I was so angry and embarrassed. My friends and family were coming to watch and I let them down. I let myself down. After that, I took a break from training and slowly worked my way back to the gym. Months passed and I wanted to try again. My body felt good and I went back to my doctor to hopefully get cleared to fight again. I was on cloud nine when I walked out of the doctor's office with my approved medical form, I felt like I was 'back to normal.'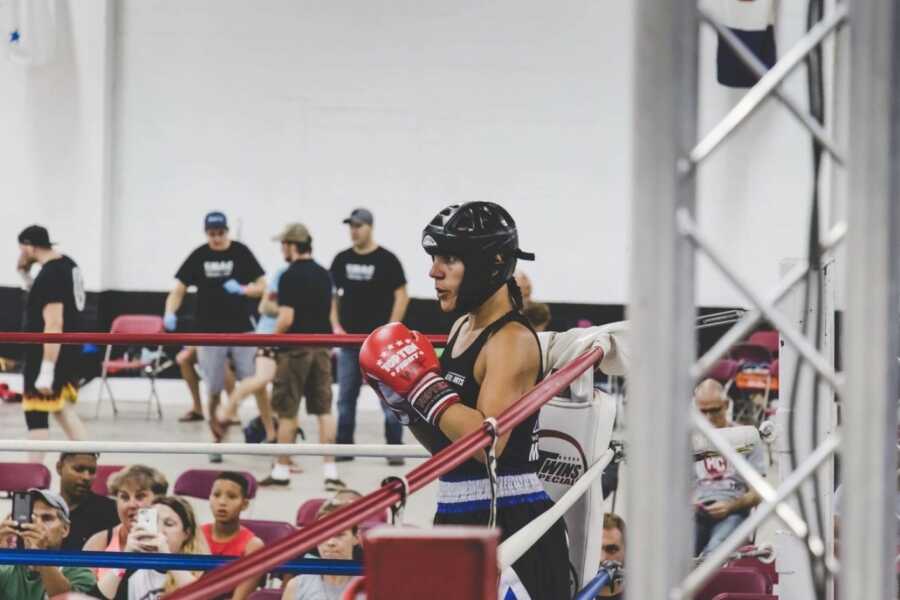 Looking back now, I know I should have probably stopped fighting after what happened last time. I eventually retired and have a record of 3 wins and 2 losses. I will never regret the decisions I made. I was young and still in denial but also still learning from my life experiences. The next big move in my life was taking the next step with my boyfriend. He moved out west to British Columbia for a job opportunity. We decided that the next step for us was to move in together.
I made the choice to move to British Columbia to be with him and we got to experience a whole new lifestyle, together. We decided to go out for my birthday with a couple of friends to celebrate. I was still drinking even though I knew it was a seizure trigger. Long story short, I had one too many and ended up having a tonic-clonic seizure on my birthday. My boyfriend heard something unusual and saw me seizing. I remember waking up to him panicking on the phone with 911. I had a quick recovery, which was a relief, but I can definitely say this moment changed me.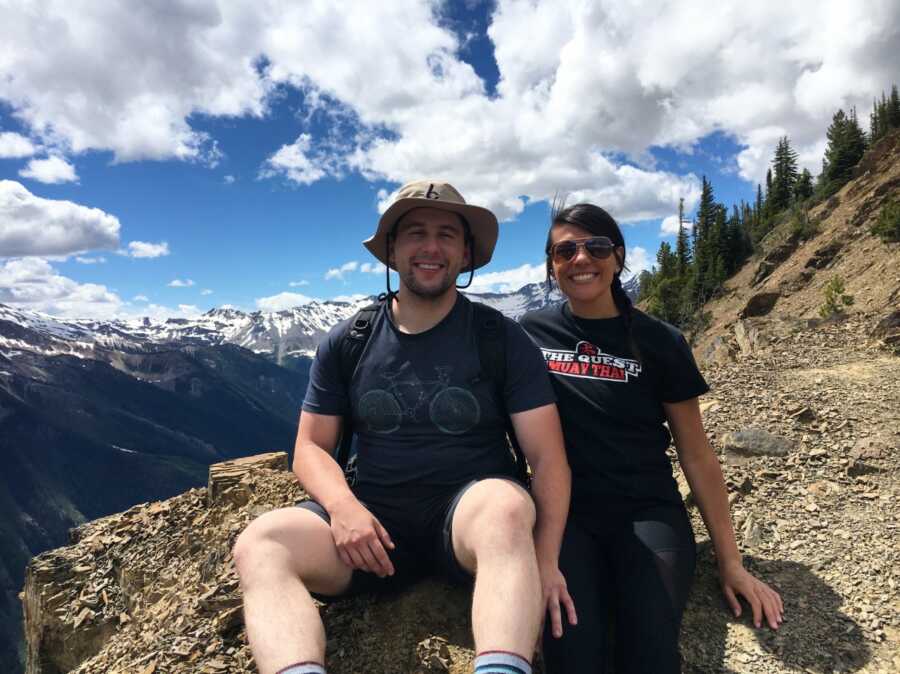 I chose to do this to myself and from then on, I knew the best decision was to stop drinking. It has been one of my major seizure triggers in the past and knowing I had to experience that on my twenty-fifth birthday was the worst feeling. I did not want to go through that ever again. This was a huge topic I felt like I needed to share with my boyfriend. He knew I had epilepsy but had never been around me when I've had a seizure and since we were now living together, this was something that needed to be addressed. He was very supportive and it helped us grow together as a couple.
A year had gone by of us living in the mountains when another job opportunity came along in Winnipeg. It came down to the last night before driving out to our new home in Winnipeg when the love of my life proposed and we were engaged. We started a new chapter of embarking off to a new city while being engaged and planning a wedding. So much change, but it was an exciting change. A couple of years passed and we are now living in a pandemic. The lockdowns and working from home were a big adjustment, all while trying to plan a wedding with all these restrictions.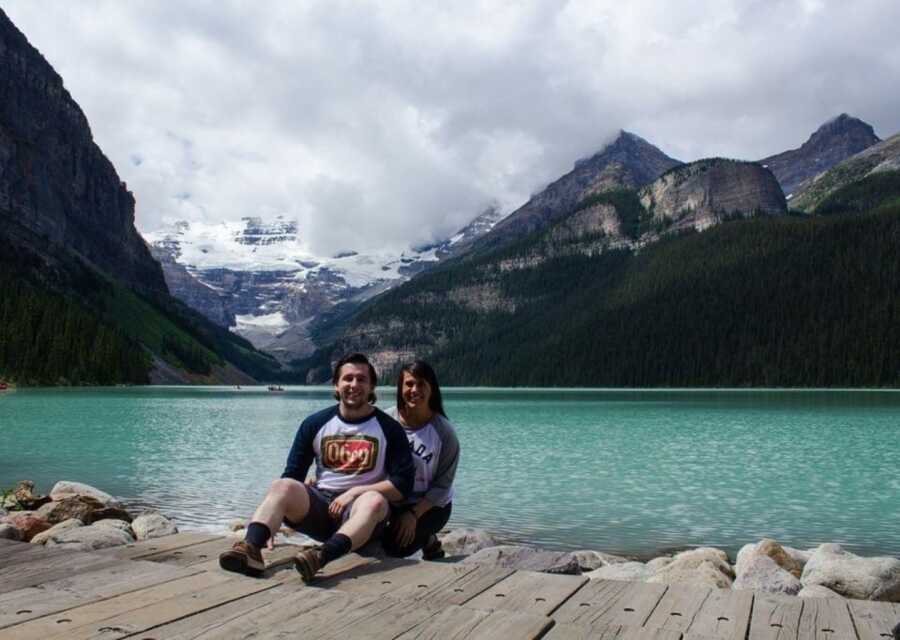 In September 2021, I got married to my best friend, Mario Cozzarini. It was the most beautiful day and regardless of all the chaos happening in the world, we did it and everything was meant to be. He has been my biggest supporter and I can't thank him enough for all he has done. During the time of the pandemic, I was experiencing seizures more frequently. Some triggers my husband and I may have suspected were sleep deprivation, stress, and my menstrual cycle. I was prescribed two new medications to help control the seizures, but it is only a band-aid fix.
I am still currently fighting to be heard and to get the medical attention I deserve. I am still fighting to advocate for my chronic illness. Especially during the times of the pandemic. I never want to be overlooked, pushed aside, or be dismissed by a doctor, ever. I deserve more than this. Never in my wildest dreams would I be Epilepsy Canada's Influencer (@epilepsycanada) funding research to find a cure while also sharing my epilepsy journey and connecting with other warriors on social media.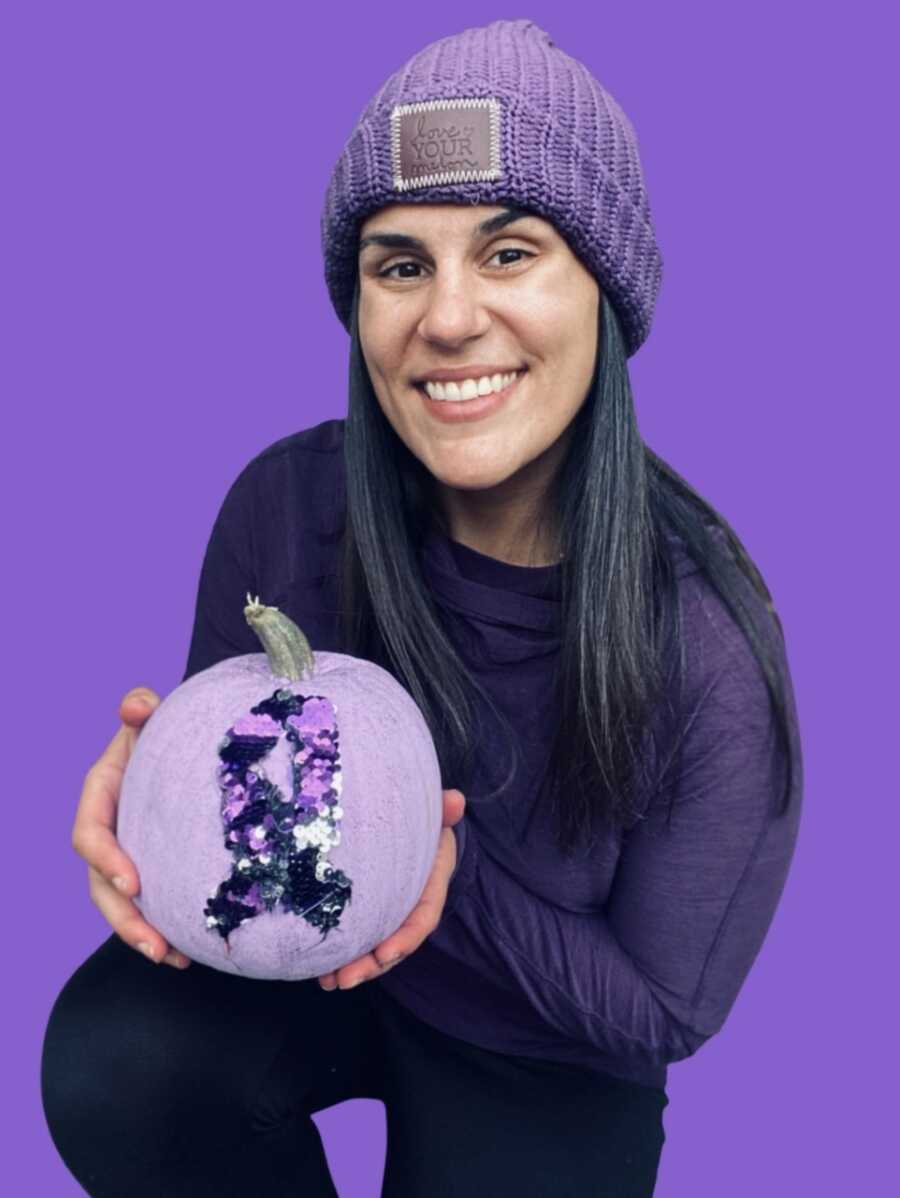 I hid my epilepsy for so long and never wanted to talk about it and now I have connected with so many others who are going through the same battle. It makes me feel less alone knowing I am not the only one. I wish I could share more about my epilepsy journey and some other seizures I experienced, some more of the behind-the-scenes life, but I hope this little glimpse of my journey helps you get through yours."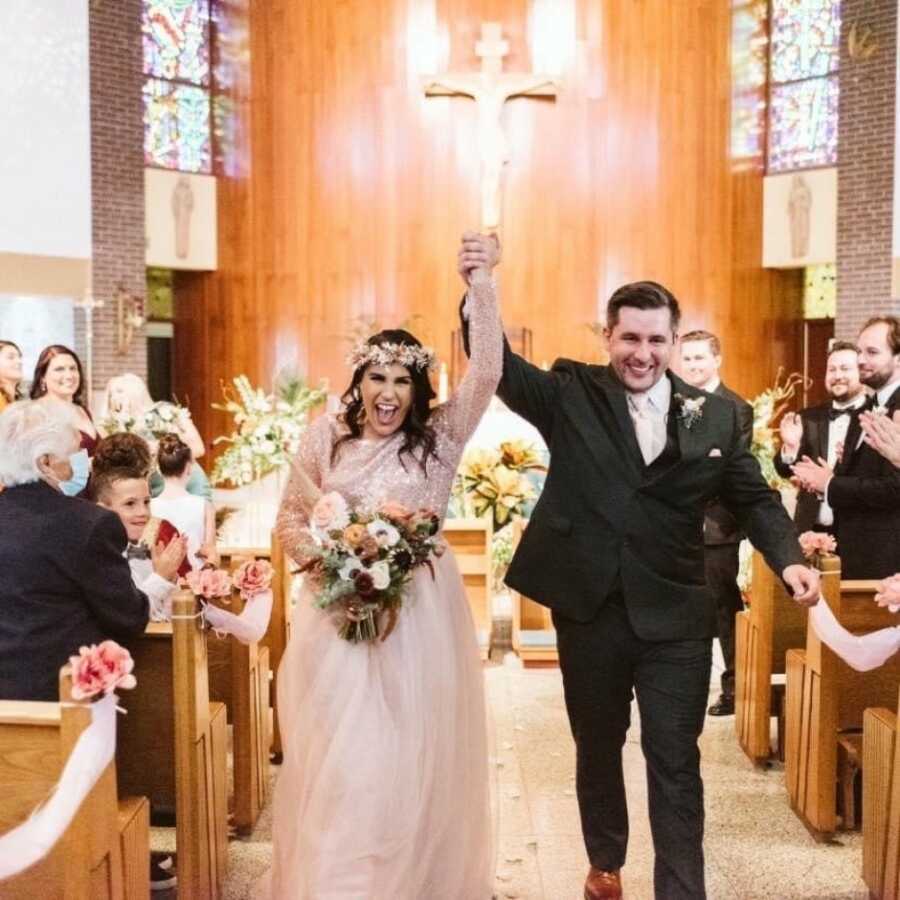 This story was submitted to Love What Matters by Vanessa Cozzarini from Winnipeg, Manitoba, Canada. You can follow her journey on Instagram and website. Submit your own story here and be sure to subscribe to our free email newsletter for our best stories, and YouTube for our best videos.
Read more stories like this here:
'Have you noticed he can't use the right side of his body?' The hits kept coming. I was powerless to stop it.': Woman advocates for son with Refractory Epilepsy, 'I'm thankful for every milestone'
'I took my baby home to die. 'There's nothing more we can do.' We were on our own.': Single mom loses son to epilepsy, hydrocephaly, 'I am brokenhearted that he's not with me, but I am at peace'
'This child will be a burden to you.' Her chocolate eyes shot through my screen. 'Oh, crap.' A feeling washed over. 'There you are, my child.': Woman adopts girl with spina bifida, epilepsy
'I got in the shower. 'Dana, are you alright?' My boyfriend heard a loud crash. He rolled me on my side, stuck his fingers in my mouth.': Woman with epilepsy explains how she has 'cheated death' countless times
Provide hope for someone struggling. SHARE this story on Facebook with family and friends.