"'It's not a big deal, Mom. Kids grow out of it all the time, don't freak out.'
Except, now it's okay to freak out.
To most, epilepsy is one of those nuisance disorders, an issue so insignificant people don't even bother treating it, and hey, if you have to treat it, how about some over the counter CBD oil or the keto diet?
When my son was 5 months old, I saw him freeze up in a weird way. After that, I never really saw him again. You see, that's how severe epilepsy works. It steals everything you are and everything you were meant to be.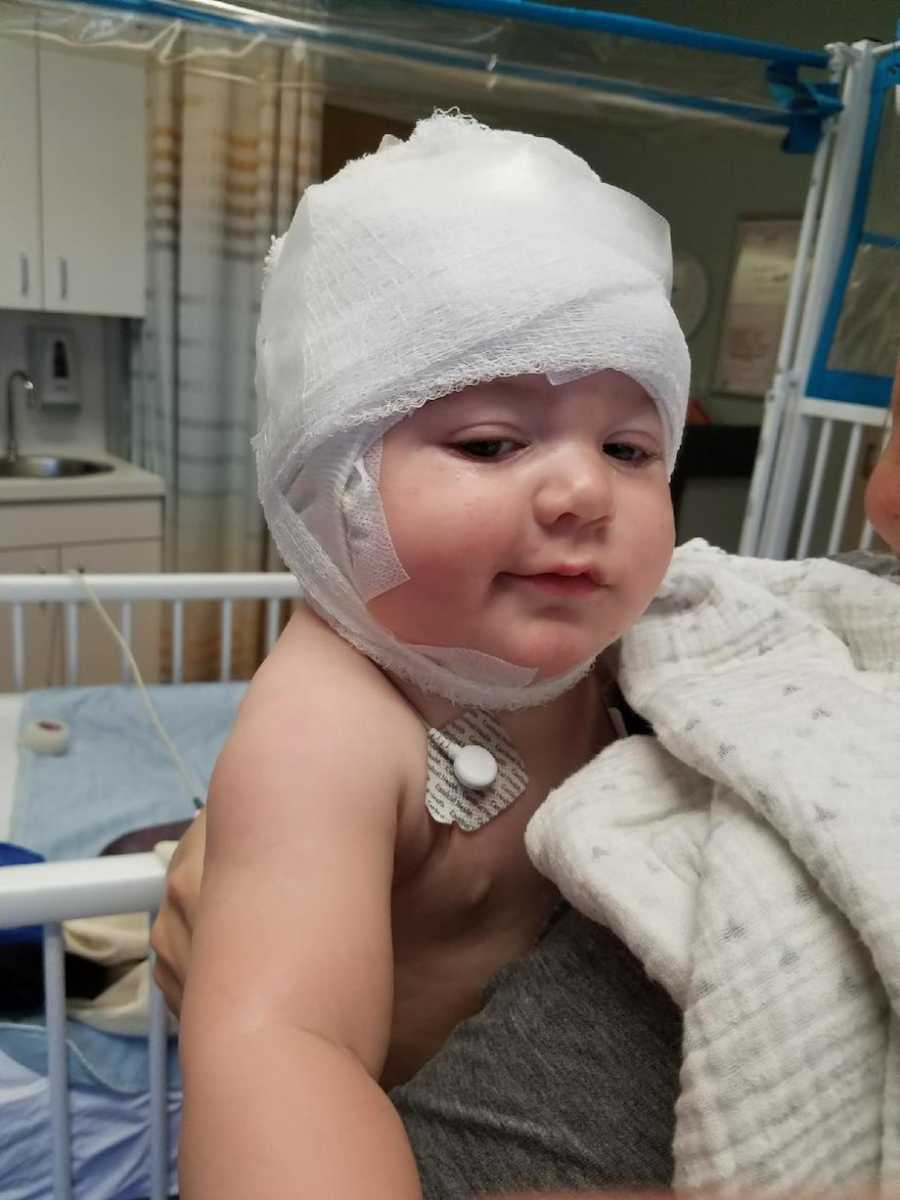 When I brought Owen to the hospital just hours after the freeze-up episode, he had what doctor's described as 'explosive onset epilepsy.' The word 'explosive' in an emergency room is NEVER EVER good news.
Owen's seizures just kept striking and striking — awake, asleep, eating, epilepsy doesn't care. It doesn't wait for a convenient time to ruin your life. You could have a seizure at 5 months old or 50 years old. It's random and it also carries one of the worst medical descriptors ever: it's PROGRESSIVE.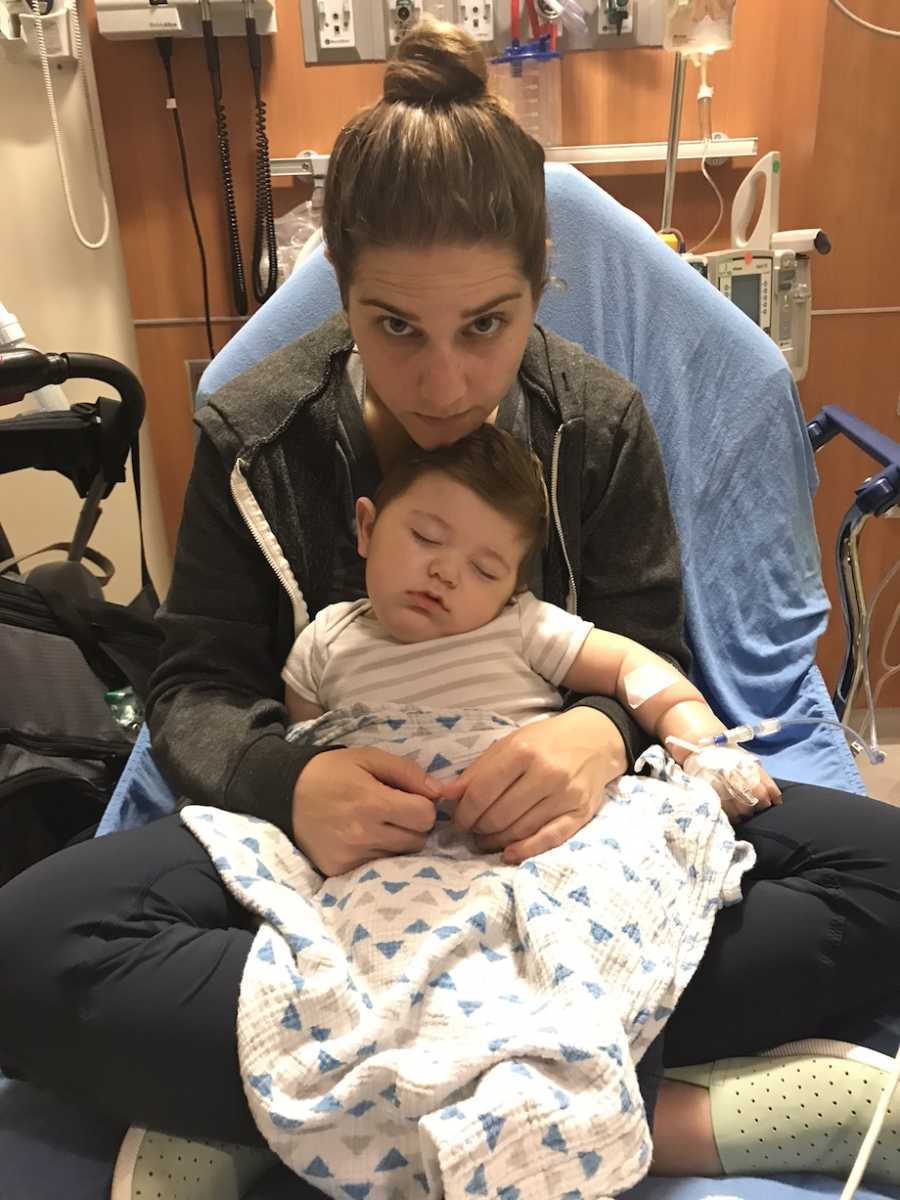 Owen spent his first Christmas at Children's Hospital Orange County, having seizure after seizure with no end in sight. Doctors were working around the clock to find a medicine that would stop the convulsions while volunteers dressed like Santa were filling our hospital room with gifts for a child who may never make it home. I wish I knew then what I know now because that first hospital stay marks my very rough and very unwanted arrival into special needs life.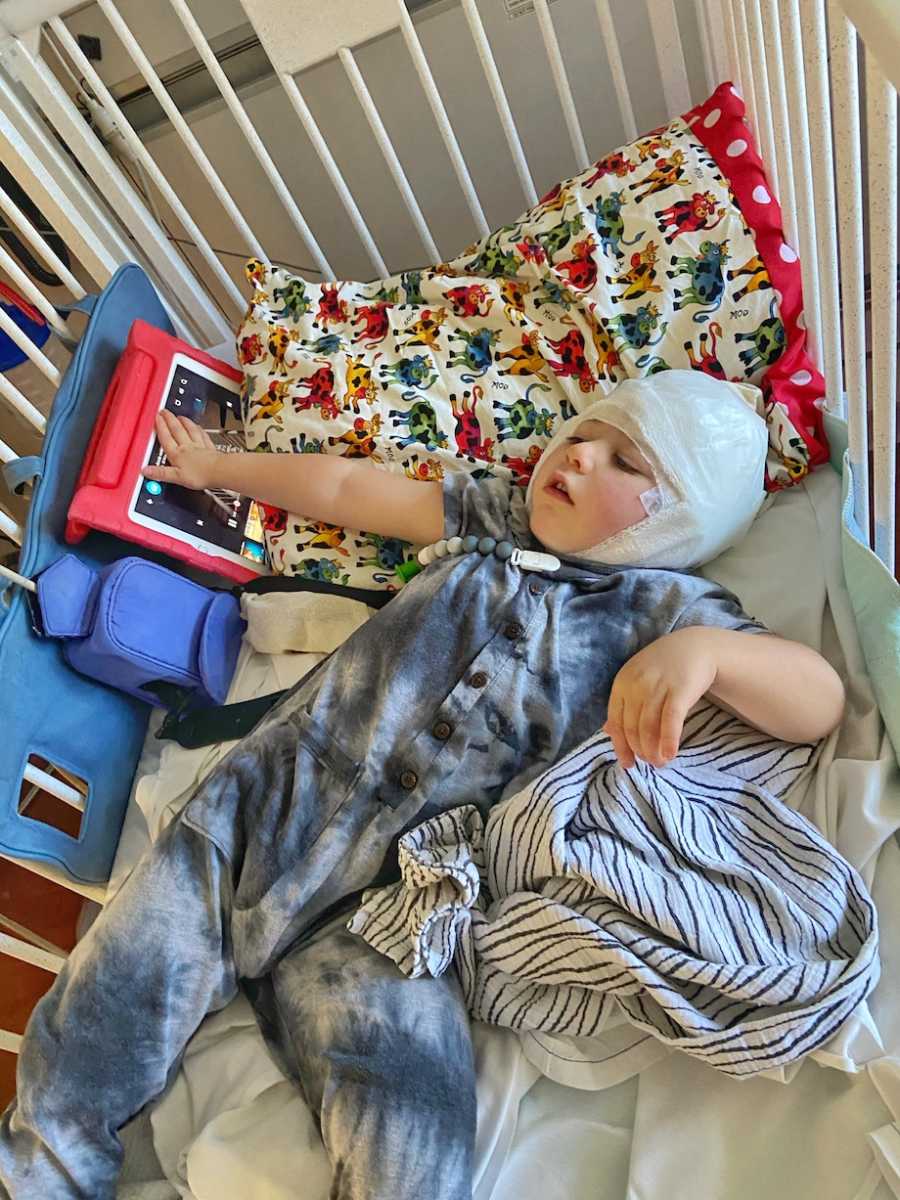 I remember crying into my hands and asking the doctors, 'Why aren't you telling me he's going to be fine? Why aren't you assuring me that he's gonna get through this?' I have two older children. I know about panicked pediatrician visits. They always end the same way: 'It's nothing, relax, go home, take some vitamins.'
For Owen, the hits just kept coming. One specialist came in and said, 'Have you noticed he can't use the entire right side of his body?' You'd be surprised how subtle hemiplegia can be in a baby.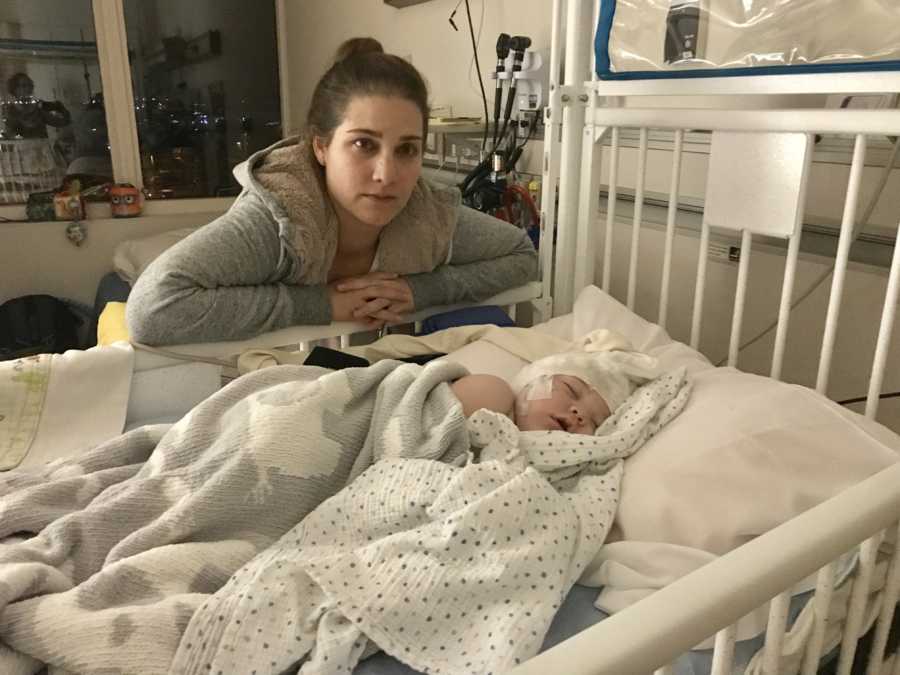 Owen did make it home. I agreed to allow doctors to use medication so dangerous I had to sign legal forms to access it, and agree to bring him back to the hospital every week for blood draws. His seizures finally let up enough for us to be discharged. For many, this is the end of their epilepsy journey and they found the medicine that works. Owen wasn't so lucky.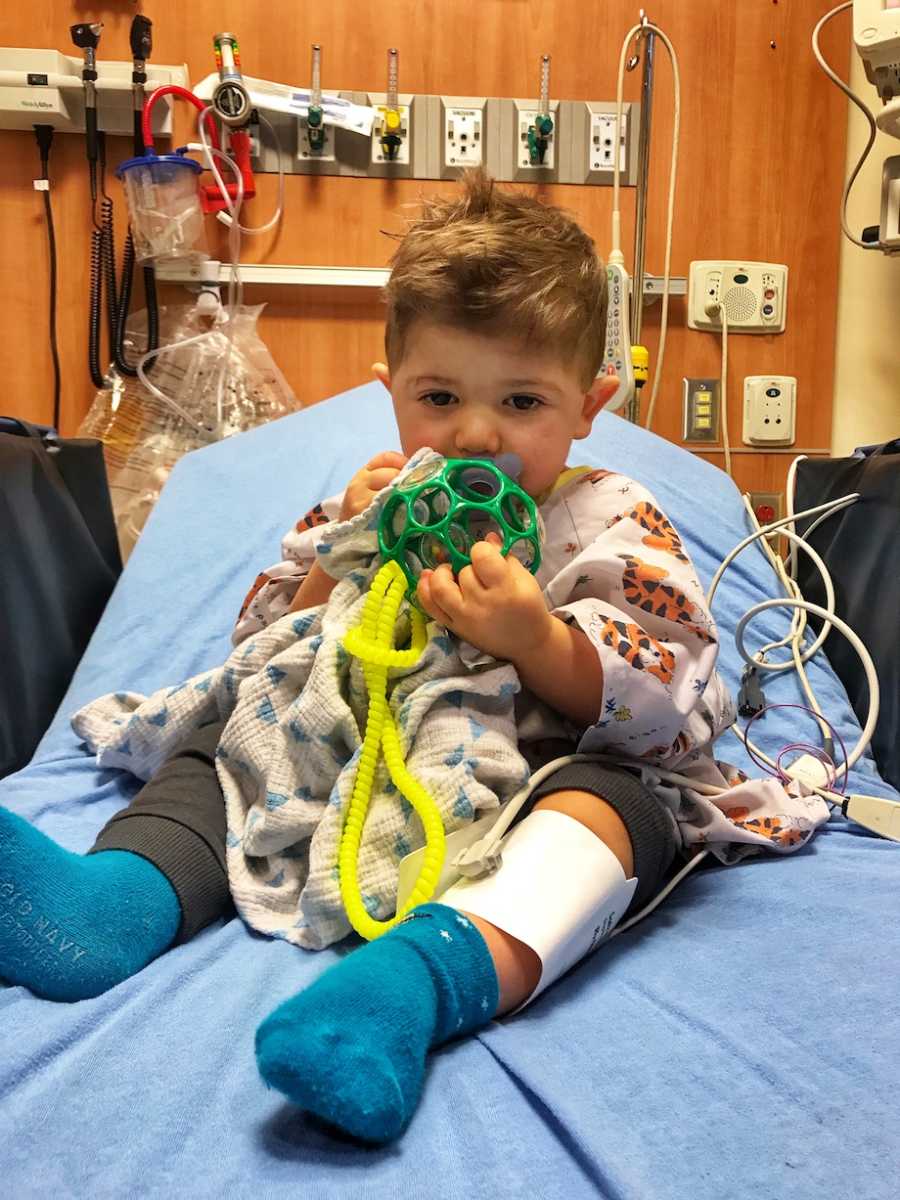 Before we left the hospital, we were told the worst-case scenario would be for him to develop an extremely rare and catastrophic form of epilepsy called 'Infantile Spasms. This condition isn't just seizures; it's seizures that cause serious brain damage for LIFE.
I wanted them to be wrong about this prediction so badly. I got a second opinion, I got a third opinion. One doctor told me Owen would eventually need to get half of his brain disconnected to stop the progression of the disease. I joined every Facebook group. I believed he was going to be okay. He was going to be normal, this is just a terrible phase. I convinced myself my son was going to beat the odds.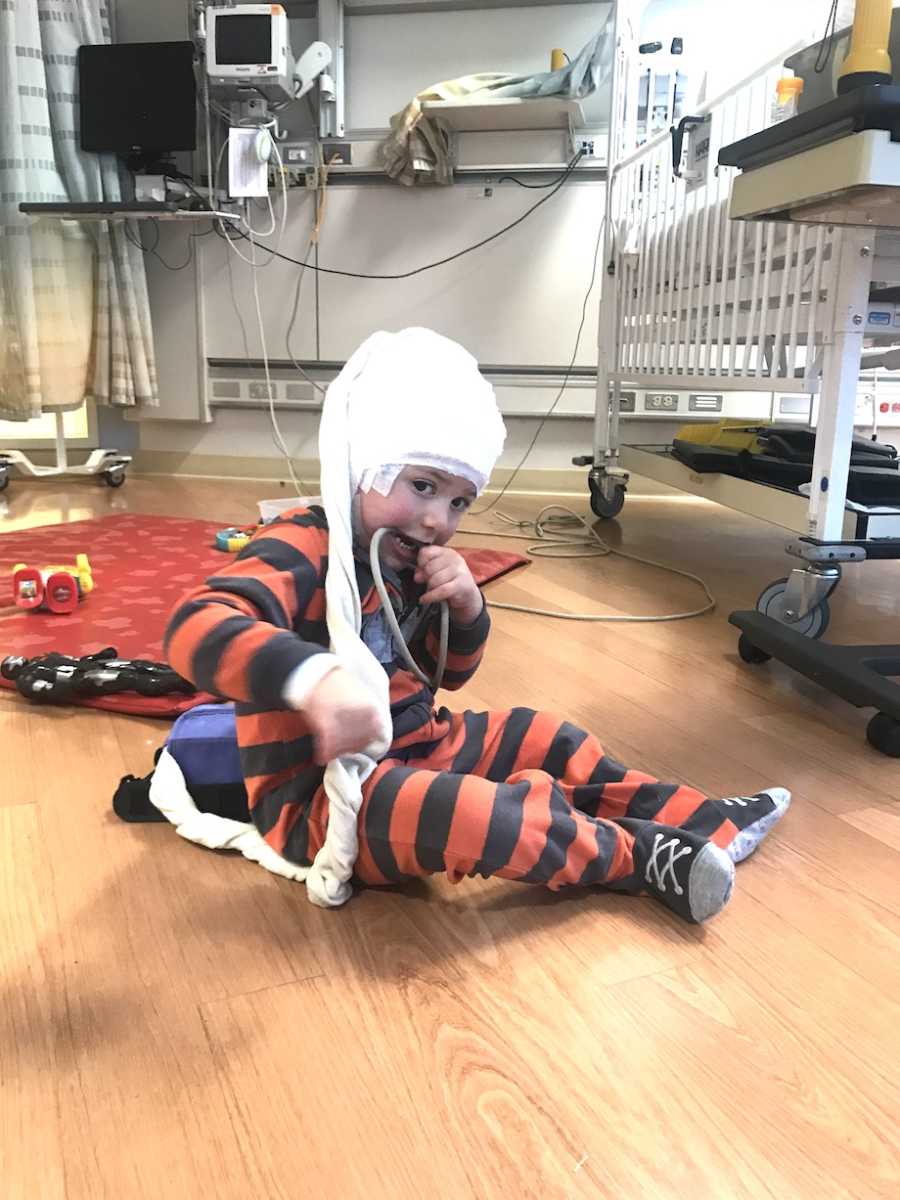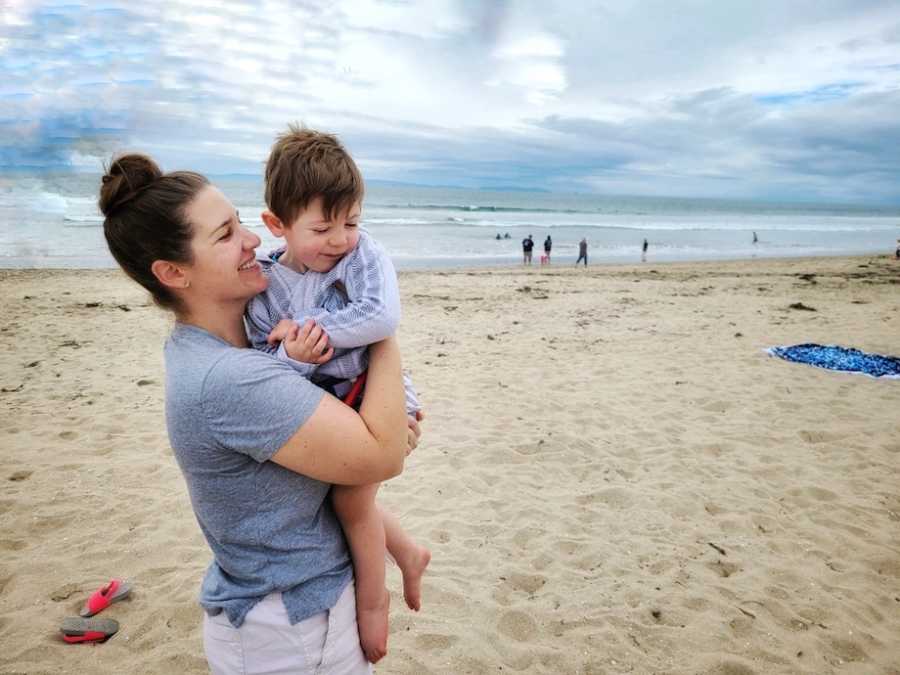 But as the months went on, Owen didn't start crawling and could barely sit up on his own. He was regressing. The most frightening thing any neuro parent could ever experience was happening right in front of me and I was powerless to stop it.
Getting an Infantile Spasms diagnosis is very uncommon but getting it at 18 months of age is almost unheard of. The day we got the dreaded diagnosis, Owen was swiping through videos on YouTube kids. His doctor said, 'No matter how devastated they get from this, they can always use their iPads.' A nurse later remarked, 'He developed it quite late and has a good shot at being high functioning.'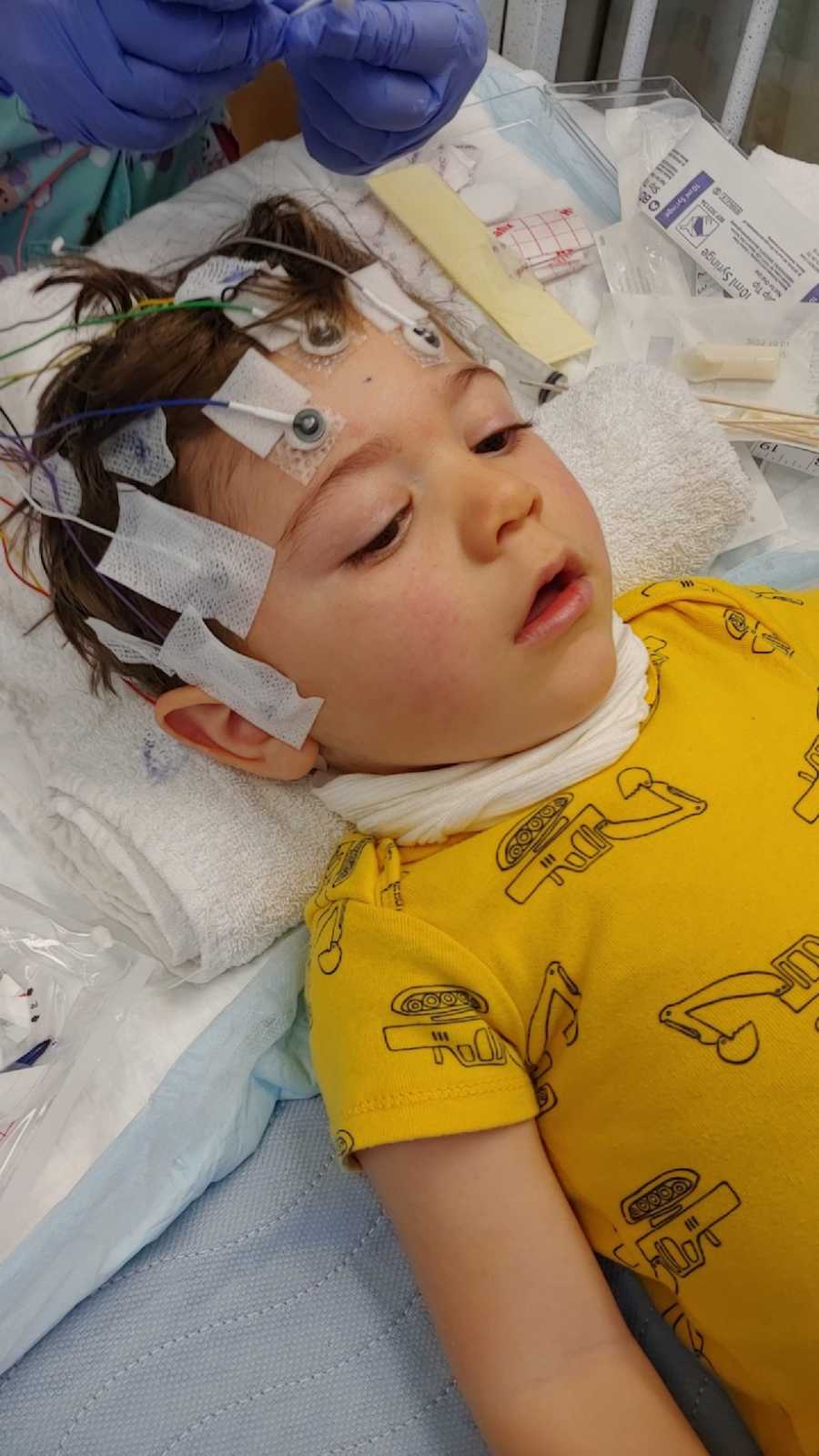 That's where I'm at. Living with a diagnosis that has left my son with intellectual and physical disabilities, plus a nasty, relentless, and life-threatening case of epilepsy. No one can tell me why Owen is the way he is, who he will become, or even how long he will live. Six MRI brain scans, countless genetic tests, and there are no answers. I'm left to try and find comfort in the unknown and hope the treatment decisions and therapies he endures are worthwhile.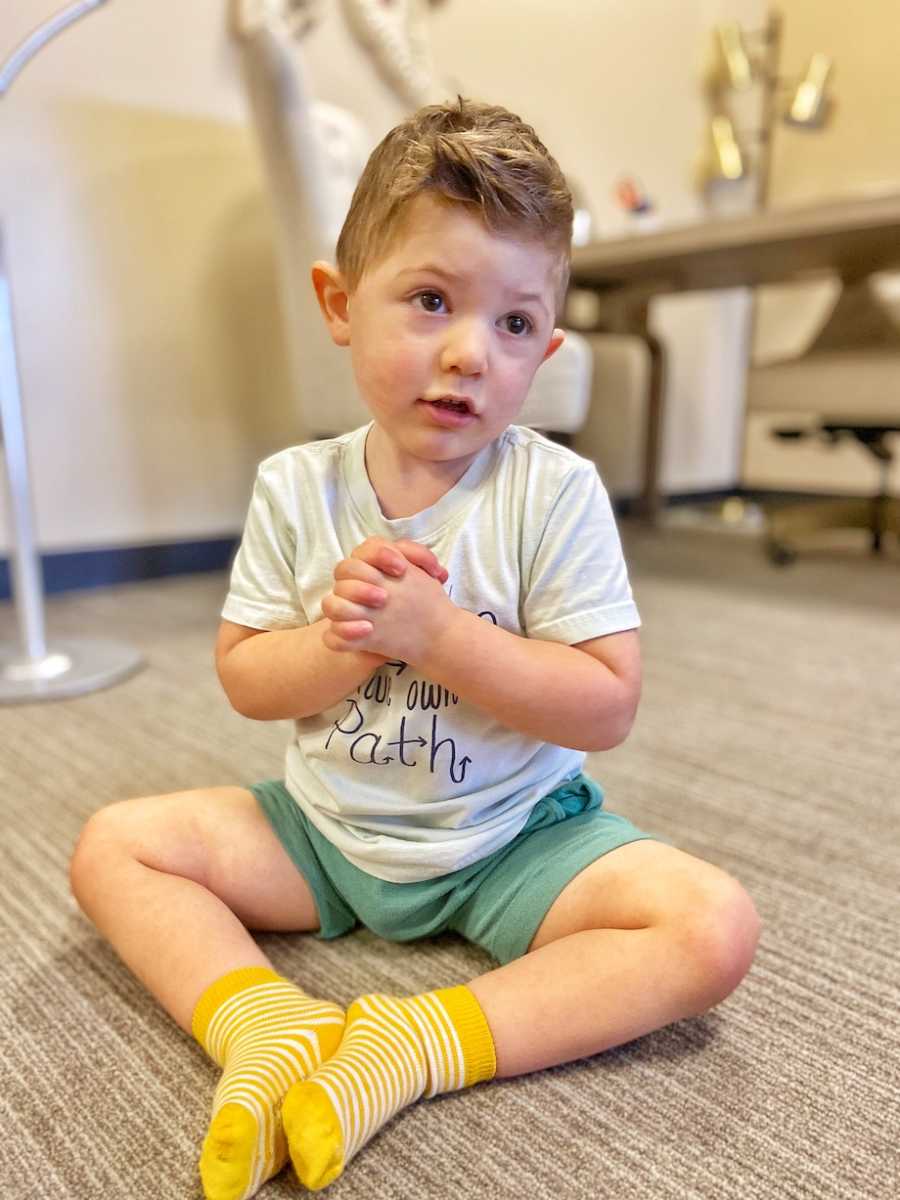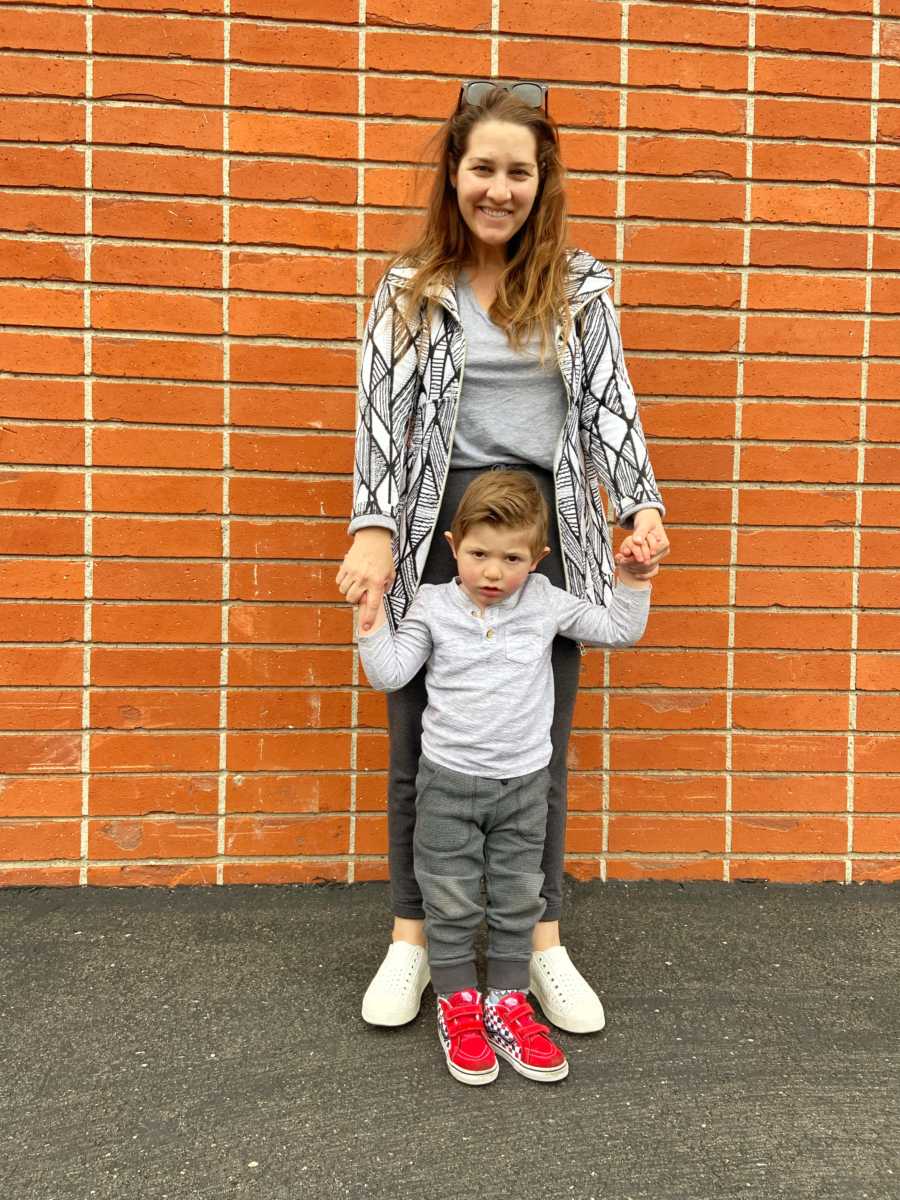 Owen just celebrated his third birthday and I am thankful for every tiny milestone he can achieve.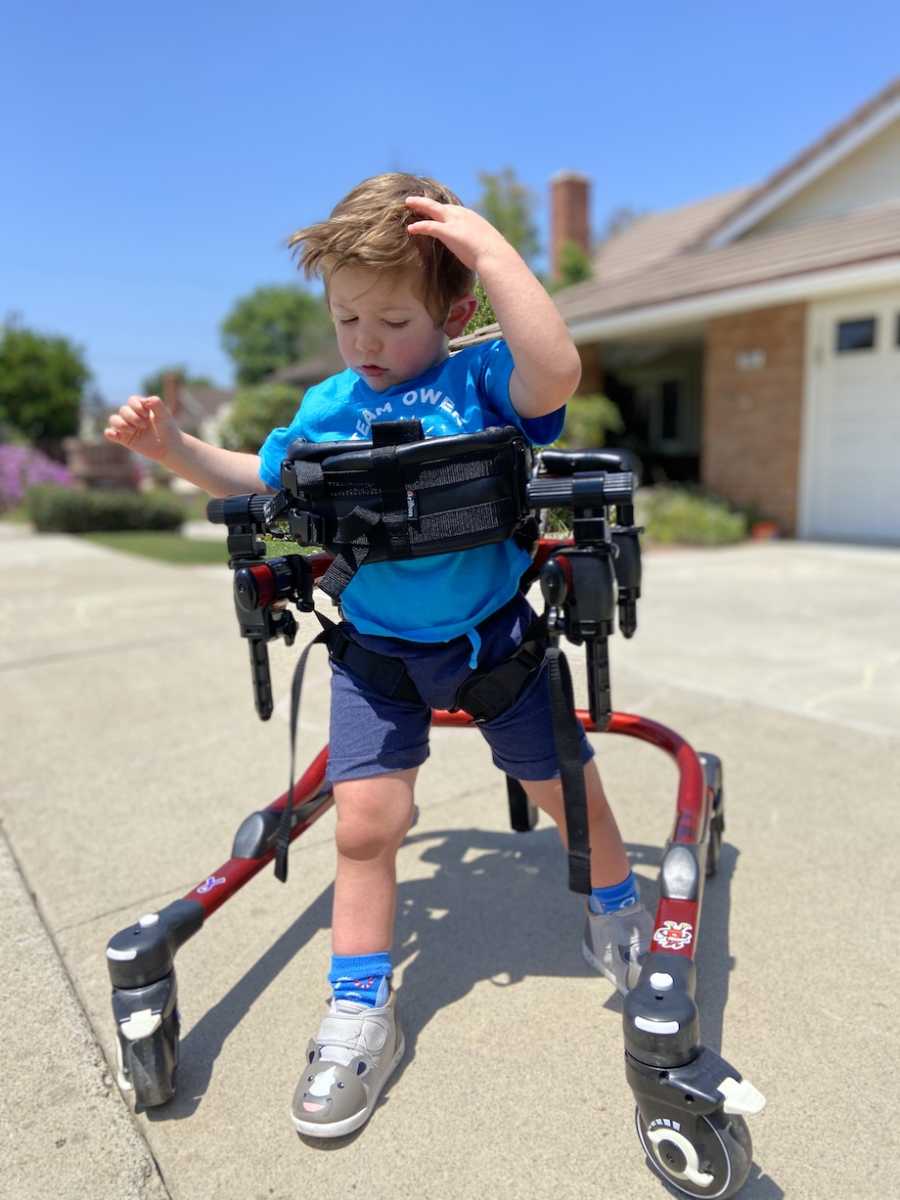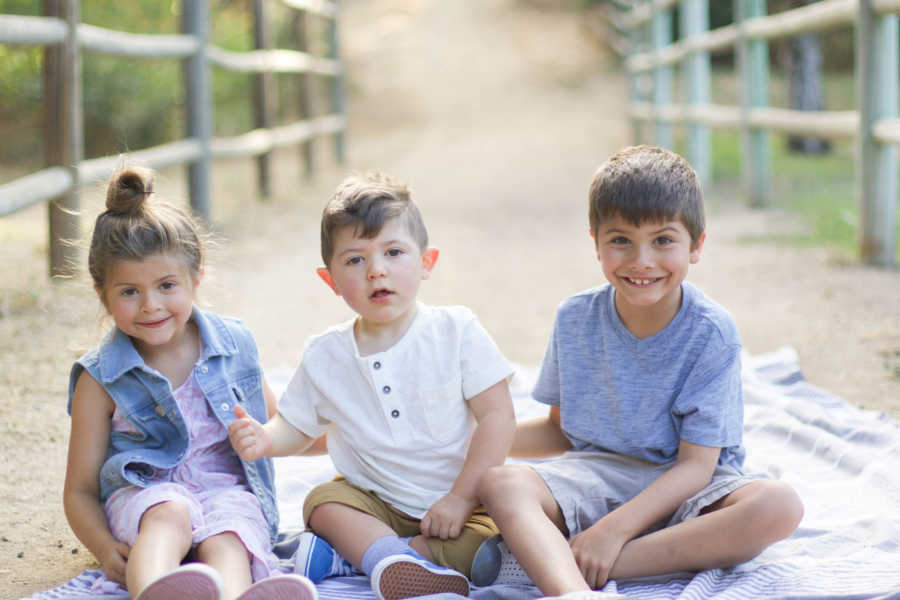 Developmentally, he is basically a baby in a 3-year-old's body, just starting to take independent steps and babble 'mama mama mama.' He is a determined little boy and is not bothered at all by his differences. His siblings accept him for who he is and love him unconditionally. I have found a solid tribe of special needs parents whose support is unlike anything I have experienced before.
Raising Owen is not what I planned and it is not easy. The grief will always always be with me, but with strength, support, and good medicine, we can all just keep goin'."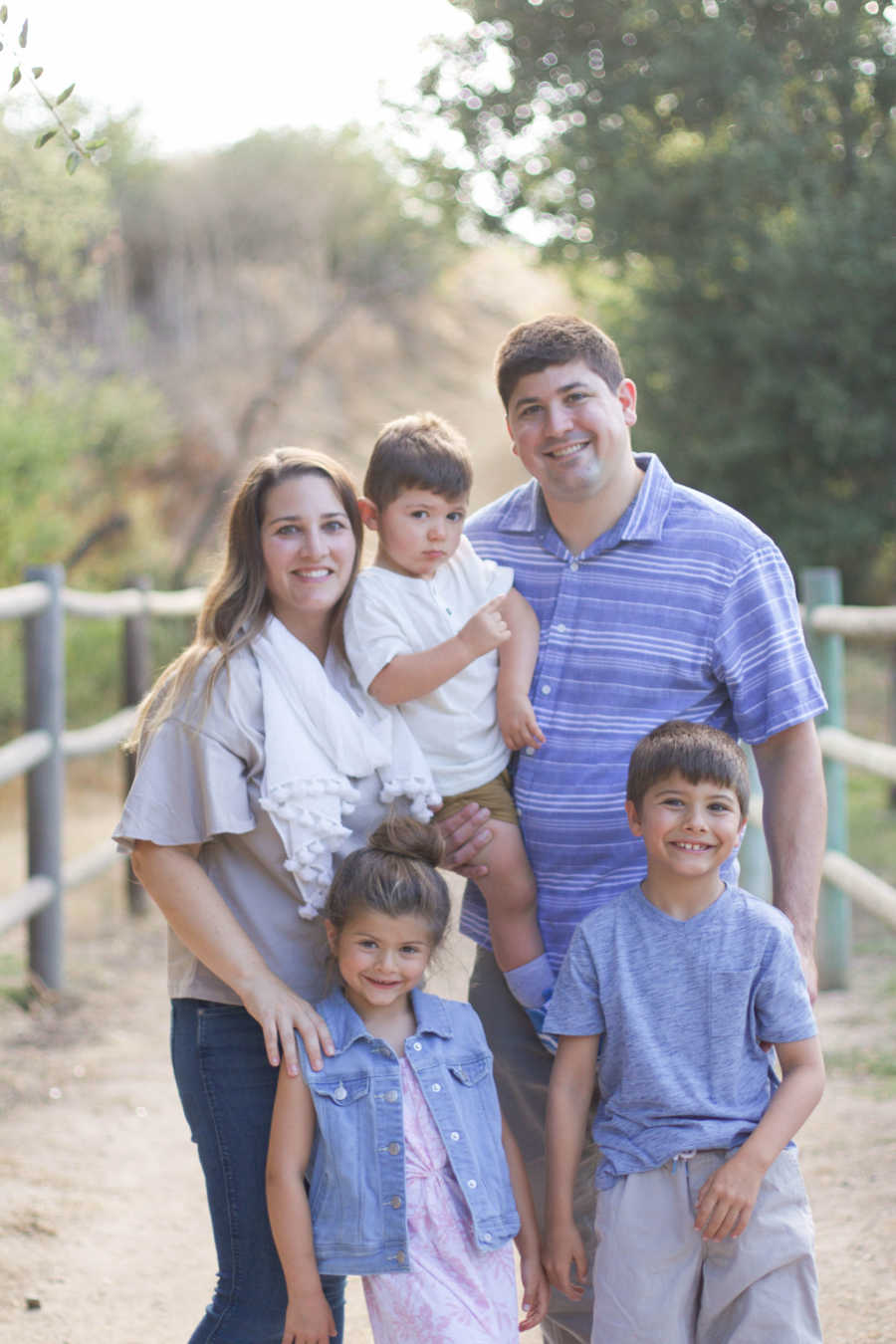 This story was submitted to Love What Matters by Colleen Jendreas. You can follow their journey on Instagram. Do you have a similar experience? We'd like to hear your important journey. Submit your own story here. Be sure to subscribe to our free email newsletter for our best stories, and YouTube for our best videos.
Read more touching stories like this:
'Jack was screaming for over 10 hours, no tears. 'Did you forget how to hold a baby?' The nurse took him out of my arms.': Mom advocates for son with rare epilepsy after multiple misdiagnoses

'Call 911!' My baby was twitching. I held his limp body. I heard sirens. They were coming for MY child.': Boy suffering from Childhood Epilepsy undergoes brain surgery, 'he is now happy and living with half a brain'
'The Great Pause,' I've heard it called. I'd been making emotional progress. Then Covid happened.': Mom says 'forget your 5-year plan' after losing daughter to epilepsy
Provide hope for someone struggling. SHARE this story on Facebook with family and friends.