"In that quiet space between the waves, the chaos, and the noise… I would see myself. The young girl standing barefoot in the field who loved so deeply but was too shy to spread her arms wide. The one who learned over time and heartache she was actually worth it. I wish I could say I was always confident,  but I wasn't. I was a shy girl, a late bloomer, a free spirit lost in a fast-paced world. My childhood was happy. It was the 1980s and I would stay out all day in the summer having free reign riding bikes, running through sprinklers, slip-n-slides, playing Star Wars, and going to block parties. I grew up in middle-class suburbia with my four siblings in a loving home, but my world was turned upside down when my dad, a pilot, was killed when a plane he was flying crashed. My soul would become devastated. The introvert in me appeared to pull me into the depths of my emotions where I found peace. My family life became a tale of 'everyone for themselves' as I struggled through my teenage years and learned to survive.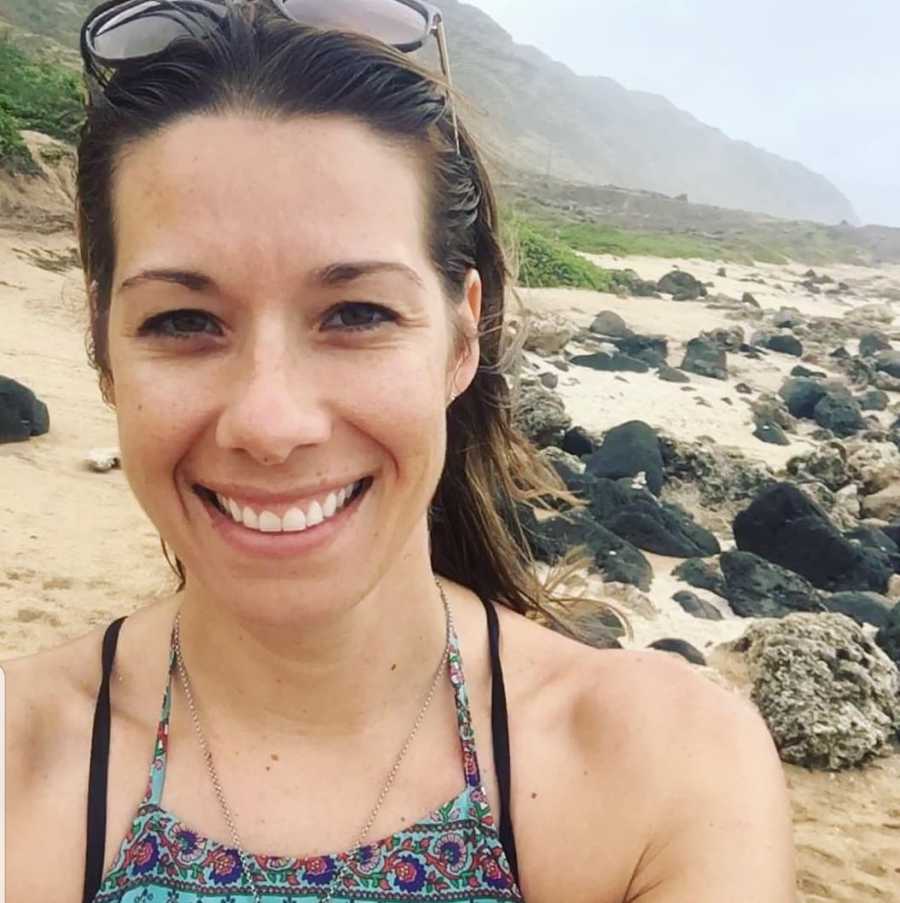 I began my journey in the search for answers. A search for life, a search for me, a quest to find me. That 12-year-old girl became a 22-year-old girl; wide-eyed with a private pilot's license on the 10 year anniversary of my dad's death. That path led me to fly the sister ship of my dad's at the same airport he suffered his crash, and where I would meet someone who would try to crush my very soul.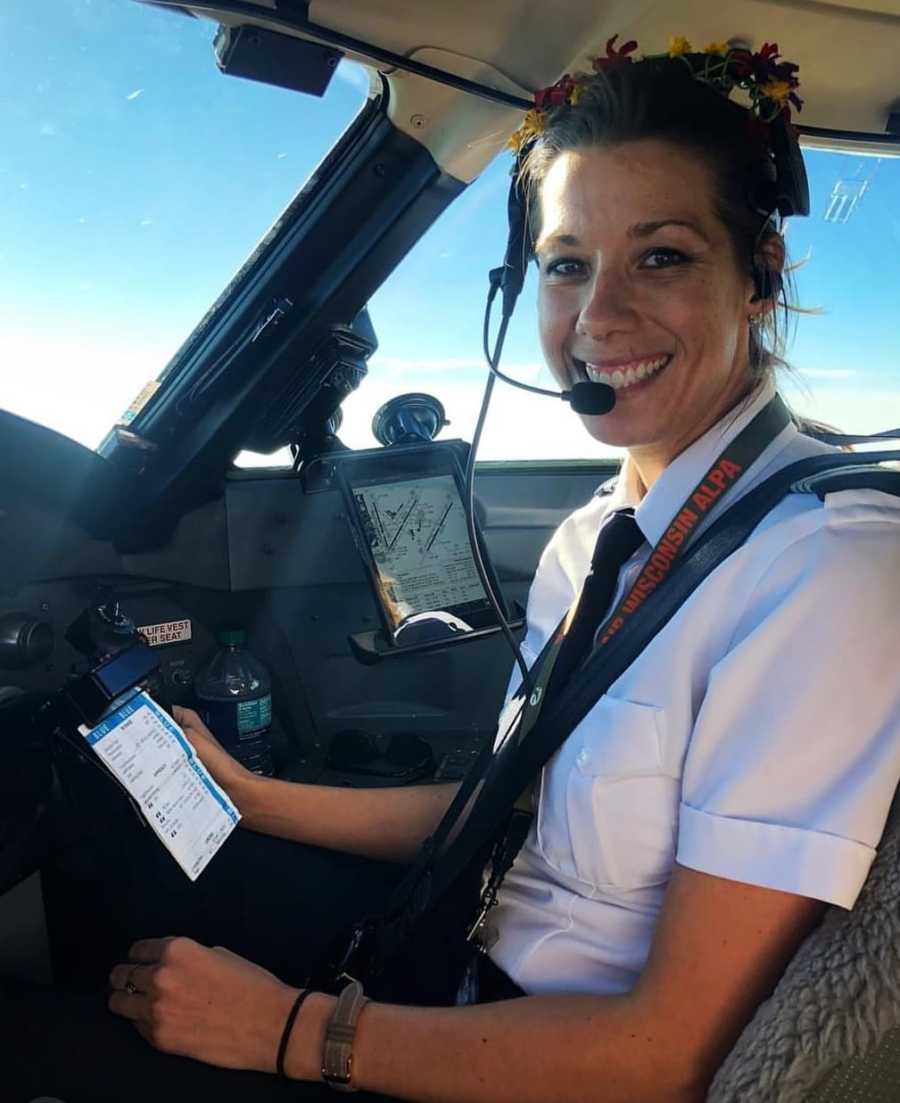 The years passed and I met a man who made me believe his words over his actions. I believed the heartfelt tears he would profess would lead him to become a better person. When I got pregnant, we believed we should get married because as 'Christians' it was the thing to do. Just hours shy of our wedding, at 5 1⁄2 months pregnant, I was physically assaulted. As I watched my fiancé, 6'4 and 220lbs, sit in the fetal position berating himself saying, 'he did not know what was wrong with him,' begging me to please forgive him and 'he would never hurt me again,' I thought, surely someone sobbing had to be remorseful. At that moment, we separated emotionally. I knew it was a lie, I could see the tortured soul he was and I knew it would happen again. I somehow thought after all the Hollywood movies I fantasized about that the storyline they told would somehow prevail. Instead, what transpired was the breaking down of my spirit. I was the worst, most selfish person in his eyes. A bad mom, and an even worse human being for even having the desire to continue to fly. The fact I had dreams of opening an air museum meant it really was selfish and self-serving. In an effort to stop the verbal and emotional abuse, I finally stopped dreaming the dream – and I put everything aviation-related in a box. It was the life of a girl from another place and time.
After multiple bruises, x-rays, hospital visits, police visits, drug abuse, and countless charges filed and dropped from mistakenly thinking it was the 'right,' and the forgiving thing to do, I would return. I'd go back. But that's not how life is supposed to work. We are not made to go back, but instead are made to go forward. My faith and what I was led to believe, was a misunderstanding. I misunderstood forgiveness and safety. God never wants His children to be emotionally or physically abused. I thought I was meant to forgive him for all the relapses on drugs, the physical abuse, verbal abuse, and even the cheating. So I did. I would go back again and again. I wish I could say it was just, 'One day I woke up,' but I didn't. Moving on was a very slow and gradual process. It was a process of slowly remembering my value and re-learning my self-worth that finally separated his actions from mine.
With three children ages four, three and a newborn girl, I filed for divorce. I thought doing that would free me immediately. Instead, what ensued was more than three years of court battles. It meant food stamps, food pantries and food boxes from church. Instead of everyone for themselves, my kids and I 'leaned in' and bonded together as a team and became a tight-knit unit. For years, we all shared the same bed. What might have been seen as the darkest moments were instead the most memorable and precious because we never let them define us. We were living our best life. We had adventures and stories, music and songs. We dreamed dreams, and we had so much love. We held out knowing at some point the tide would change in our favor.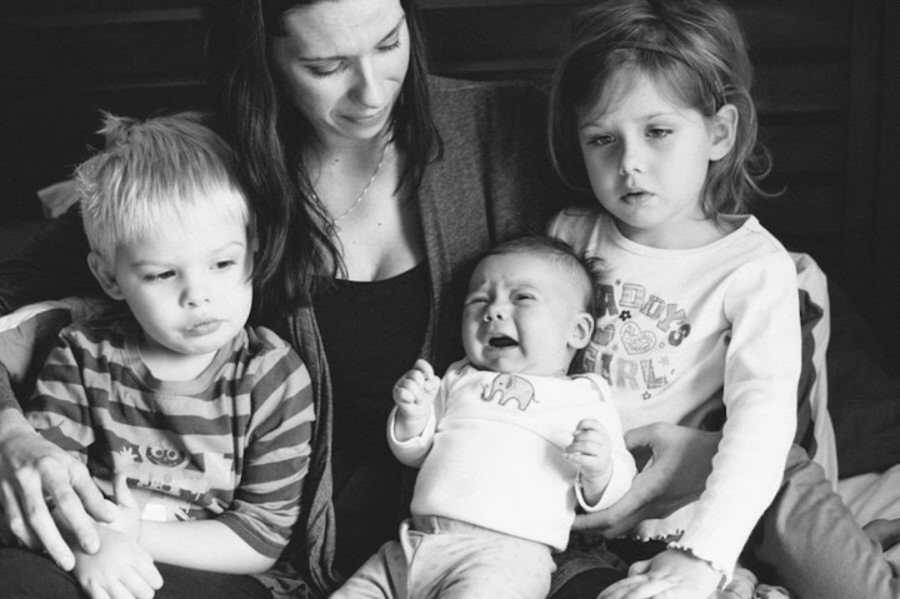 That change of tide ebbs and flows. There were seasons and chapters in our story since then. I decided to do the craziest thing at 38 years old and leave a stable job to fly for the airlines. Single moms just don't do that, right? But along the path of healing, this girl found herself on a grass field with a little 65 horsepower Piper Cub. With bare feet and her children looking on, she took to the skies and returned home again. Their mom who had thought she packed away the dream of aviation had come back to see it was waiting for her, and knew one day she would make her way to the skies again. As I shut down the engine and the propeller stopped, I could hear my kids yelling, 'Mommy!' with their arms stretched wide. They came running full force into my arms. Flying was not selfish, nor was I. I was not broken or lost, but was forever found in love.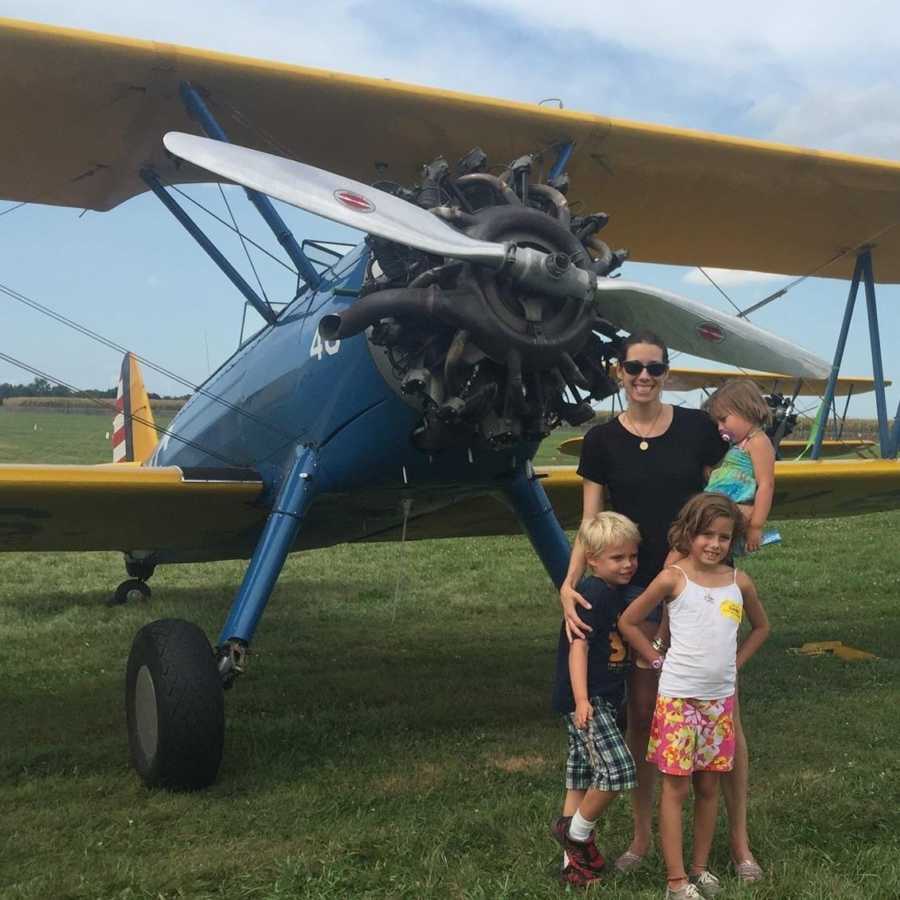 Since that day I have gone on to work for a regional career with American Eagle (Envoy). Flying has given my children and me the opportunity to have adventures as we continue to lean in as a team and as a tribe. Recognizing that we are not missing anything, we are imperfectly perfect the way we are. On the road to following my heart, my children got their mom back. How could I teach them to pursue their dreams if I was not pursuing mine? We have found a sidekick to our adventures, and fortunate to have found a Mary Poppins of a nanny who magically travels with us on this adventurous life. Together we dream bigger, live bigger, and make certain to seize each and every day. As Robin Williams said, 'You must strive to find your own voice because the longer you wait to begin, the less likely you are to find it at all.'"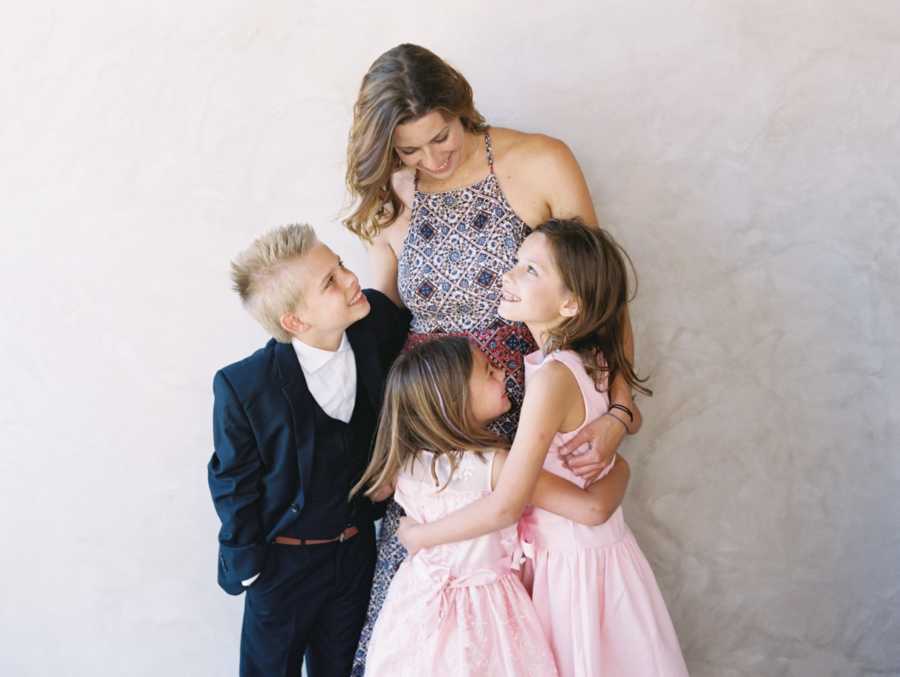 This story was written by Marissa Guilford of Louisville, Kentucky. You can follow her on Instagram here. Submit your own story here, and subscribe to our free newsletter for our best stories.
Read more inspiring stories of single moms:
'At 7 months pregnant, I found messages online to a dozen women, telling them he hated me, wished I was dead. He was my best friend, and had promised we could co-parent.'
'My child's father was leaving me. I was a new mother to a 3-month-old baby girl. The only items I had were a bag of clothes and a computer. She didn't deserve any of this.'
Do you know someone who could benefit from this story? SHARE this story on Facebook with your friends and family.