"It all started with a simple Google search: 'Ways to volunteer in the foster care system.' I knew even if I couldn't be a foster parent right now, I could do something to help the system I was once a part of. As the results started to fill my screen, a page with the local county I live in popped up with the Court Appointed Special Advocates (CASA) program. CASA is a national association made up of volunteers. It supports and promotes advocacy, in order to provide children with a safe and healthy environment in permanent homes. The overwhelming statistics of how many children in my very vicinity were in need of an advocate gripped my heart. I was once one of the numbers counted.
I held this newly found information in my heart and reminded myself to reach out and ask for more information. It was just a few days later when, at church, I overheard a woman sharing her experience as a foster mother. It isn't often I cross paths with someone in the foster care realm. There is something so special about mutual understanding that quickly draws people closer and deeper. As she continued to speak, she mentioned she served as a CASA for many years. It was then conversations followed, as she kindly shared her whole journey with me. This lady, a hero of mine and an adoptee herself, became the catalyst placed in my life that caused me to sign up right away.
I entered into a classroom with other volunteers in the community with ranging ages, ethnicities, professions, and life stories. Though we were all different in every way, the one common thread we shared was willing hearts to care for vulnerable children. We grew in our knowledge of how to navigate Adverse Childhood Experiences (ACEs), started our journeys into trauma-informed care, and were thrown headfirst into the court system and legalities of the foster care world. As a former foster youth, these classes were intriguing, emotional, but more than anything, they gave me great hope. We walked away with a handful of tools, to not only advocate for children who needed it, but for families that also needed us. At the end of the training, a judge came to swear us in. He happened to be the very judge who officiated the hearing when I was adopted, just half a year prior.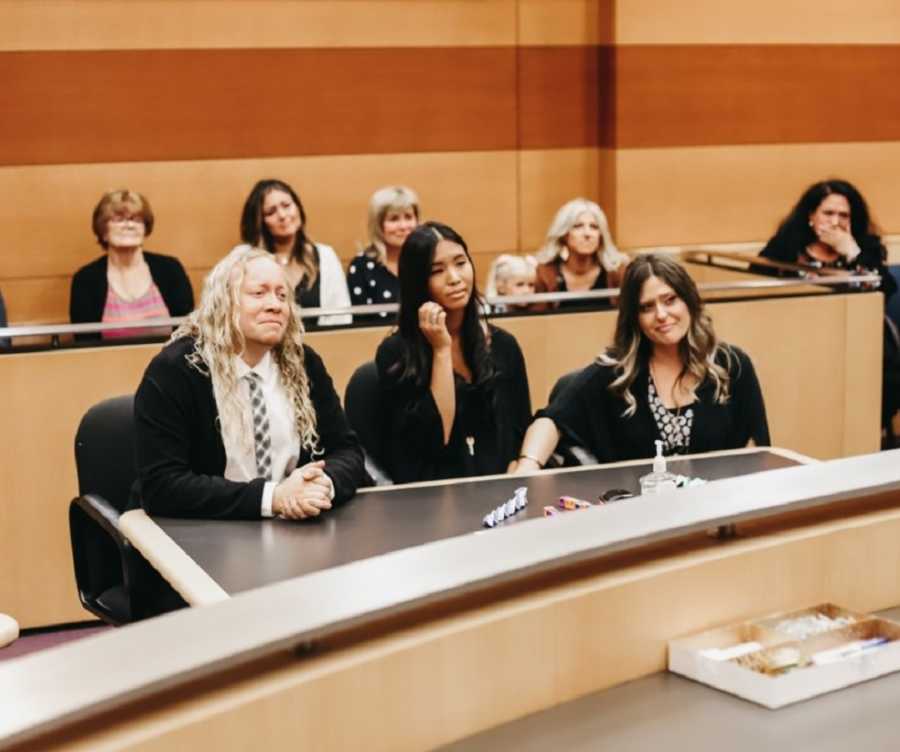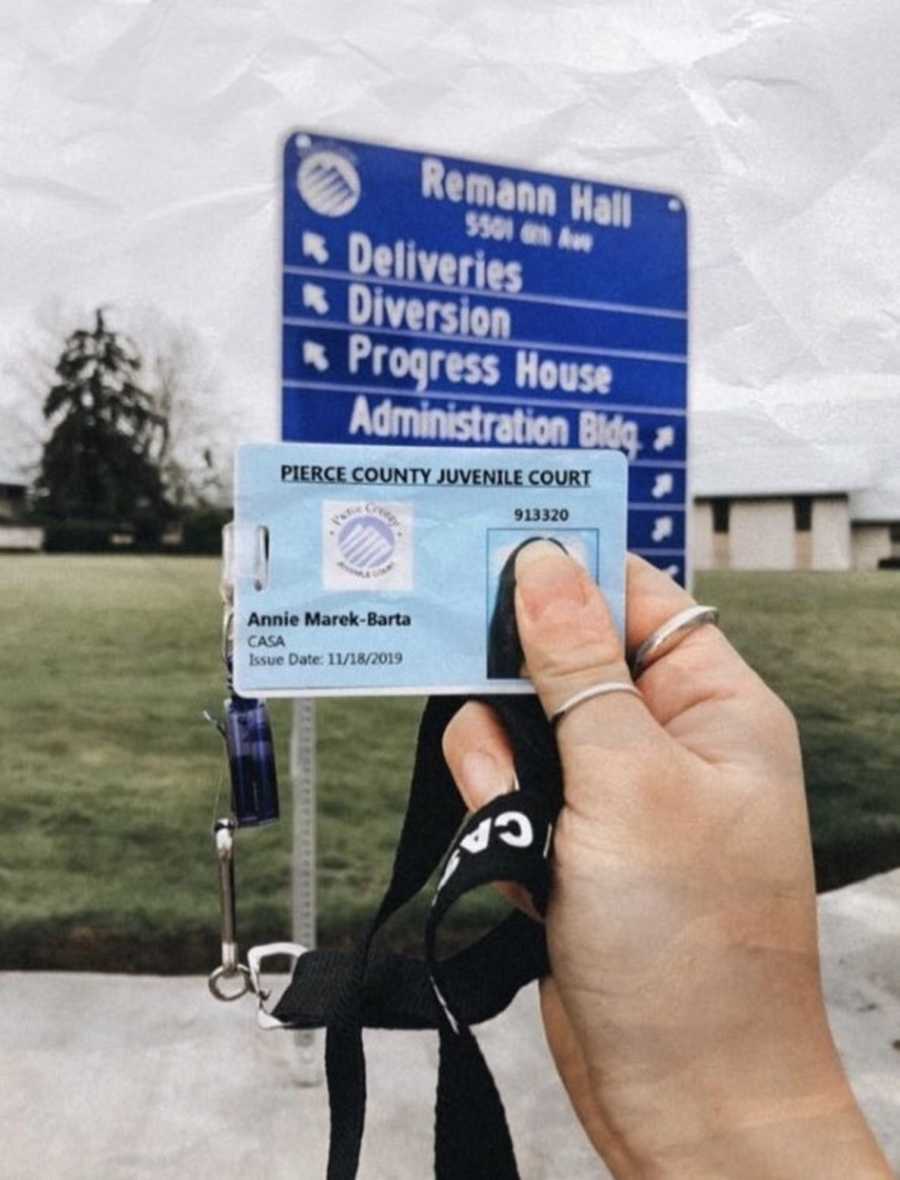 'Hi, my name is Annie and I'm your child's Court Appointed Special Advocate. My role is to advocate for the best interest of your child. No, I'm not employed by Child Protective Services. I'm a volunteer. Yes, really! I do this because I care about you, your child, and your family. My heart longs to see healthy families formed.'
It's usually after these answers the defenses in the room lessen, the walls begin to come down, and the freedom to breathe begins again. Time is precious and what we do with it matters greatly. I choose to give my time to walk with children through vulnerable situations, however long it may be, because their need for someone who cares far outweighs my need to be selfish with my time. As a CASA, you are choosing to walk straight into the reality of brokenness in your own neighborhood.
I am for the child, but with that also comes the need to know everyone who plays a role in the child's life. You cannot truly know what's best for someone from afar. Proximity matters. Caring about children in vulnerable situations means caring for everyone in their world. It means being immersed in and becoming part of it. It means seeing far beyond yourself and all you've known.
Words cannot sum up the feeling of being with a child who, by no choice of their own, has been separated from a parent. The grief and loss created by that divide is a heavy burden to carry, one felt in the same way when you're with the caregiver who was responsible for the child being separated from them. I don't see a villain, though. I see someone who, at the core of it all, is in need of help, guidance, and a wake-up call.
When I see parents taking steps to change for their child, I celebrate with them. When I see the opposite, my heart breaks for them. I don't at all have control over what each adult will do in their case, but what I do have control over is what I'll do regardless of the outcome. Each family is different. Each ending varies. The one thing that stays the same is I'll always be there. I want the children I'm advocating for to know they'll never have to walk alone.
Right now, I've been given two girls to fight for. It's a daily reminder to me that we can all make a difference in the lives of those around us, and no act of love is too little.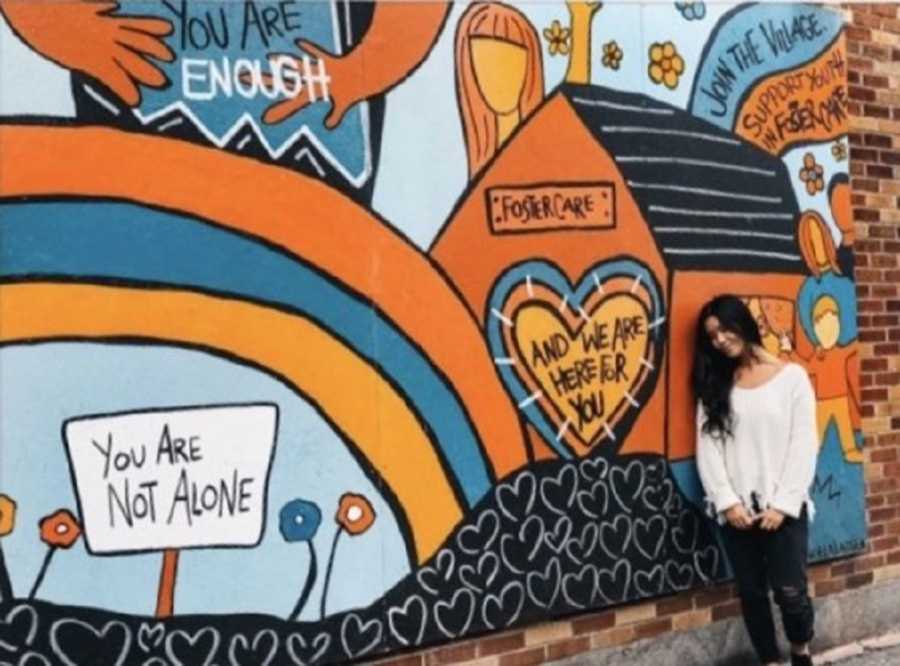 As I took a step out of the door after a visit, little feet came running towards me as she yelled, 'Wait! Take this! You have to bring it back, though!' I turned around and there stood the curious, almost 4-year old I've come to love, care, pray, and advocate for. She looked up at me with her piercing blue eyes, and in her hand was this card, outstretched towards me. I took it and placed it safely in the front pocket of my purse. I promised to bring it back soon.
At her age, she's already lost so much. Her vocabulary includes words and terms that would break your heart. Her home and schedule is a revolving door of state workers, strangers, and appointments. Her whole world has changed.
Her kinship provider called out to me as I headed down the path to my car and said, 'You know she wants you to take her favorite card so she's sure you'll come back, right?' With tears in my eyes, I looked back at her. 'I know…and I can't wait to show her I'll be back for her. I promise she will learn to know I'll always show up.'
On a different day, I had a seat at a table across from the 17-year-old. As she expressed the pain in her heart and the confusion swirling around her mind, I felt as if I was looking at my former self. I remember the manipulation of my abuser. I felt the overwhelming fear. I saw the anger in the face of injustice. But more than anything, I saw a beautiful girl who was forced to go through things for far too long, and by no fault of her own. I saw a life that needed to know she was seen, known, loved, cared about, and worthy. I asked God to use me.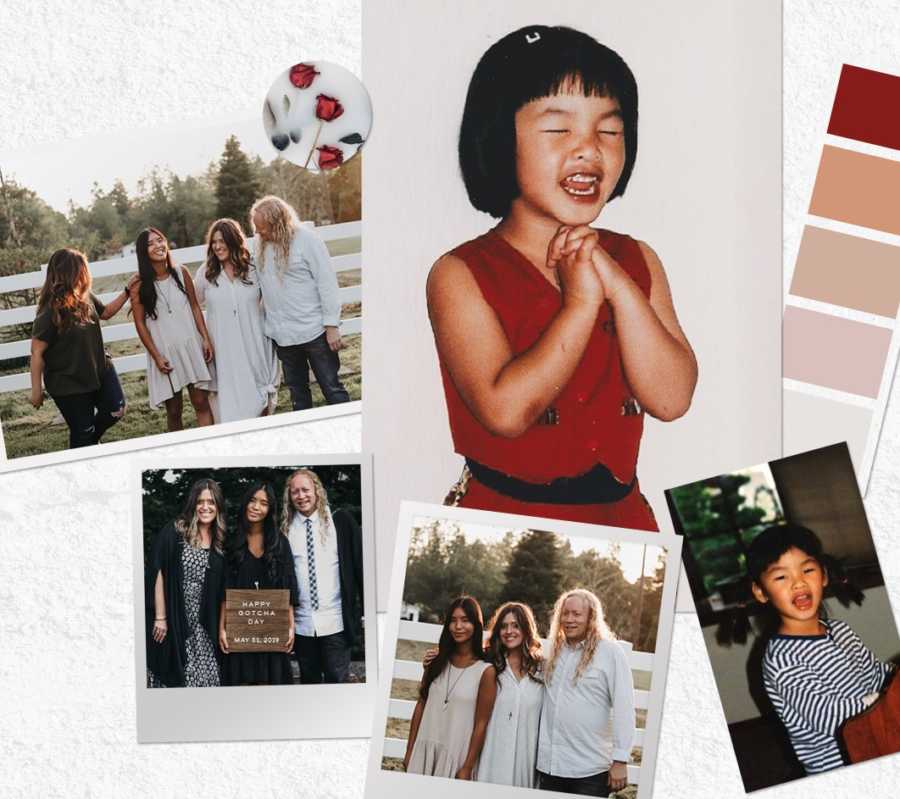 Looking her in her eyes, I got to tell her I also was in foster care when I was her age. She said she was relieved I could relate. I know that feeling well. I told her I also thought things would never get better for me. I also felt overwhelmed by the numerous strangers walking in and out of my life. She softened. Every part of her turned towards me as she listened.
'Your story will one day be a page in somebody's survival guide. Your resilience has carried you this far and will continue to. This is where your healing begins. I know you, I see you, care about you, and am going to fight for you to have your best days ahead.' She looked at me with tears in her eyes, and told me she believed me. I'll show her she can.
I can't change the past of their lives, or know what their futures will bring. But I can promise to advocate for them by knowing them, showing up, being involved, and being consistent through it all. And that, I will do. I'm not going anywhere, kiddos. I'll prove it to you.
My eyes have been opened, my heart has been broken, my mind has been challenged, and my life has been changed. I can't look away. I have been stretched in every direction. I have been pushed out of my comfort zone. But I have also grown in ways I've never expected. CASA's are not the heroes of the story, nor are we the fixers or healers. Simply put, we are the echoes of the voices that belong to the children we have chosen to see, hear, know, and love.
As a CASA, I see a world that needs healing. I see a state that needs my involvement. I see a county that needs me to do something for my neighborhood. I see a child that needs my consistency. I see a parent that needs my care. I see a family that needs me to realize they're worth the cost – whatever it may be."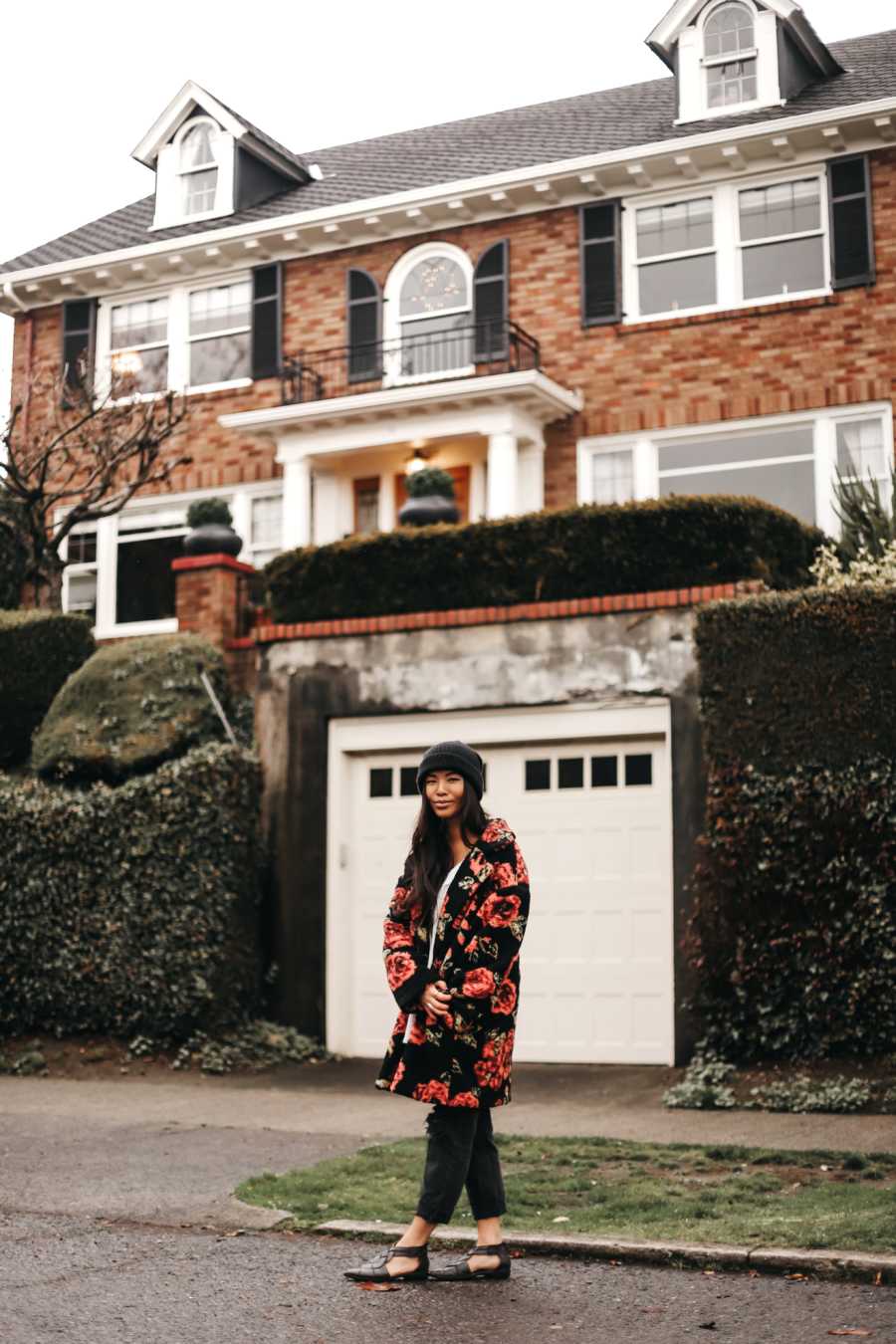 This story was submitted to Love What Matters by Annie Marek-Barta. You can follow her journey on Instagram. Submit your own story here and be sure to subscribe to our free email newsletter for our best stories, and YouTube for our best videos.
Read more powerful stories like this:
'At 11, his adoptive parents abandoned him at a hospital, never to return. 'Mr. Peter, can I call you my Dad?' I began to cry uncontrollably.': Single dad adopts 11-year-old boy from foster care after biological, adoptive family abandon him
'Nobody loves me. Not even my mom.' He sobs, his belongings in a trash bag for the next foster home.': Social worker shares heartbreaking story of boy stuck in 'broken' foster care system
Read Annie's backstory here:
'No one has ever wanted you here. If you find a family that will actually love you, go be with them.': 26-year-old adopted after years of childhood trauma, abuse, says you're 'never too old to need parents'
Help us show compassion is contagious. SHARE this story on Facebook with family and friends.