"Today was the first day I felt the anxiety from the COVID-19 virus.
I thought maybe it was time to stock up on a few items I needed. You know, like toilet paper and water. I saw all over social media that stores were being completely sold out of toilet paper. It wasn't that I thought I needed to stock up on toilet paper due to the virus, because honestly, what is toilet paper going to do for me if I get sick? I knew I would need some soon, as my own stockpile at home was getting low.
I had already bought extra hand soap and those cute little hand sanitizers from Bath & Body Works, which my kids thought were so cute. I also stocked up on laundry detergent, tissues, cough drops, and cold and flu medicine. Those seem like things we would need if my family got sick.
I went to three different stores today and all of them were completely sold out of water and toilet paper. The anxiety kicked in a little more. I noticed with each store, I had a little more pep in my step. I was beelining it right to the water and toilet paper aisles, only to find there was nothing left.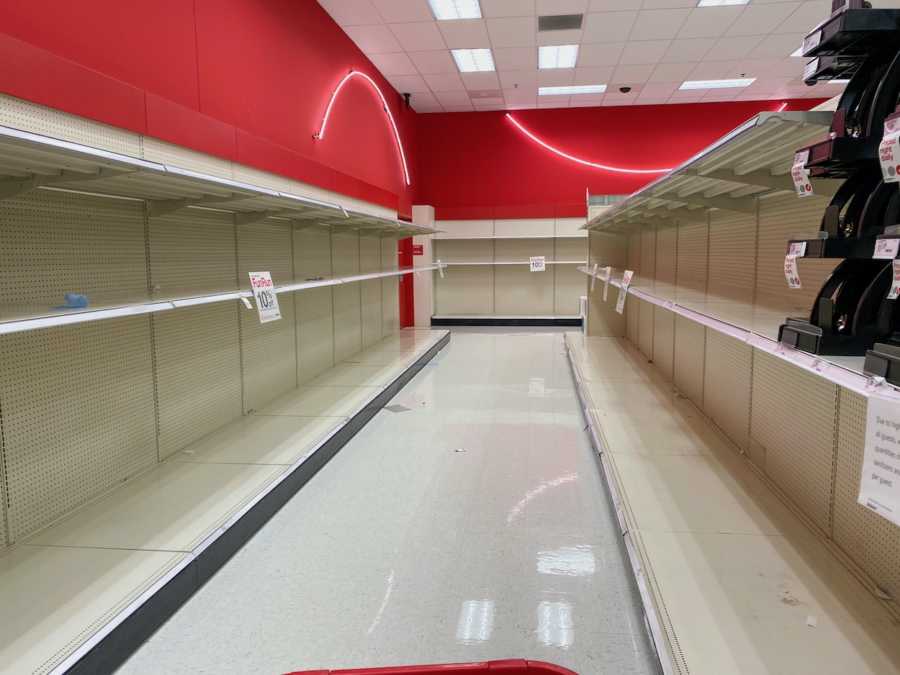 I started to look around at the other shoppers to see if they were feeling the way I was. Most were casually shopping around and didn't seem bothered by the craziness surrounded by the virus. I mean, besides the ones wearing gloves.
I realized I needed to focus on a solution to the problem (the problem being there was no toilet paper or water) and not the problem itself.
After all three stores were out of what I needed, I decided I needed to think outside the box a little. What else could we drink if we run out of water?
Call me Mom of the Year! I stocked up on juice, soda, and sports drinks. My kids are completely clueless to the fact that our back fridge is stocked with all those drinks. My kids may not have water bottles but by golly, they have something to drink. They also have faucet and filtered water from the fridge!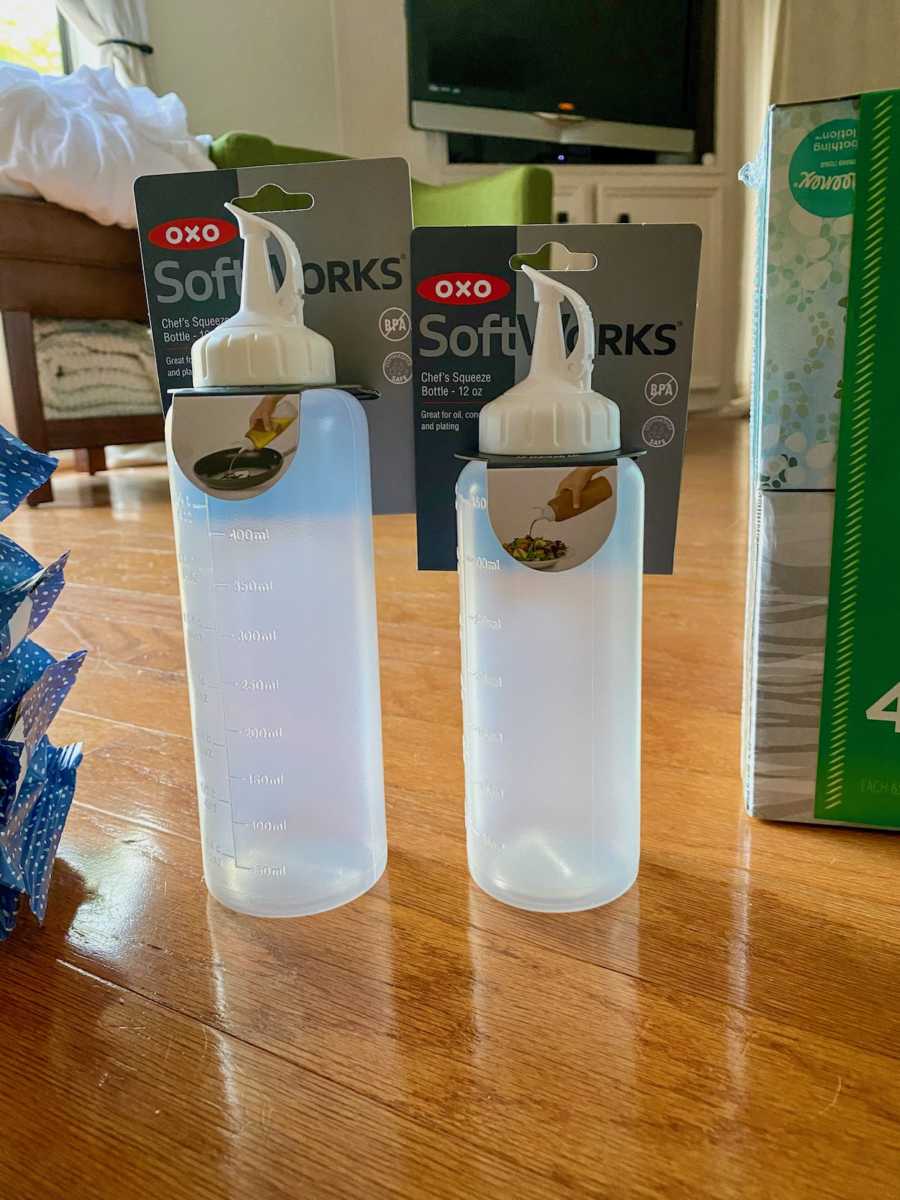 Okay, I'm doing great here! I'm already Mom of the Year for stocking my fridge with sugar drinks, how else can I think outside the box? I thought to myself, 'What can I use in replacement of toilet paper?'
Immediately, wet wipes came to mind! I will openly admit I have used wet wipes on my tush ever since I became a mother. I keep some in all the bathrooms in my house. I keep some in my purse. I keep some in my gym bag. I keep some in my car. I also keep some in my church bag. I'm obsessed with them! Why didn't I think of this sooner? What can toilet paper do that wet wipes can't do better?
And yes, when using wet wipes for all your lady parts, you need something to fan yourself with. So, while everyone is freaking out over all the toilet paper being gone, I have wet wipes for my family.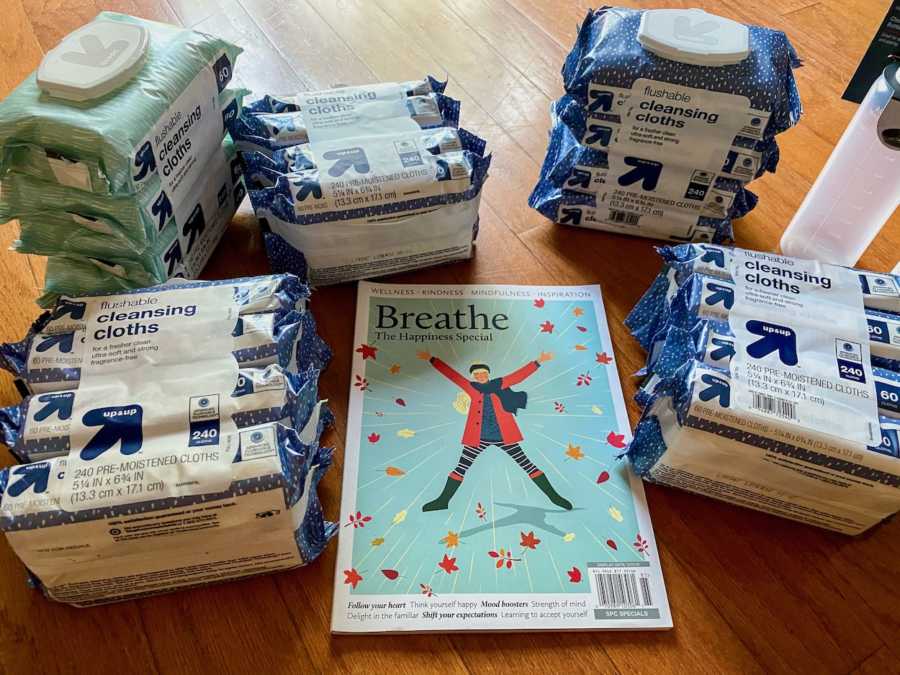 Oh, I can't forget the bottles I bought just in case I want a cleaner feel. You know, like the one they give you in the hospital after you have a baby, the one you fill with warm water and spray yourself with. Yeah, that one!
Look I'm just trying to be as prepared as I can. The store didn't have the exact bottle the hospitals give you after having a baby, so I got creative. I found mine with the kitchen supplies.
I have no shame in my game! A clean tush is a clean tush, regardless of how it got that way!"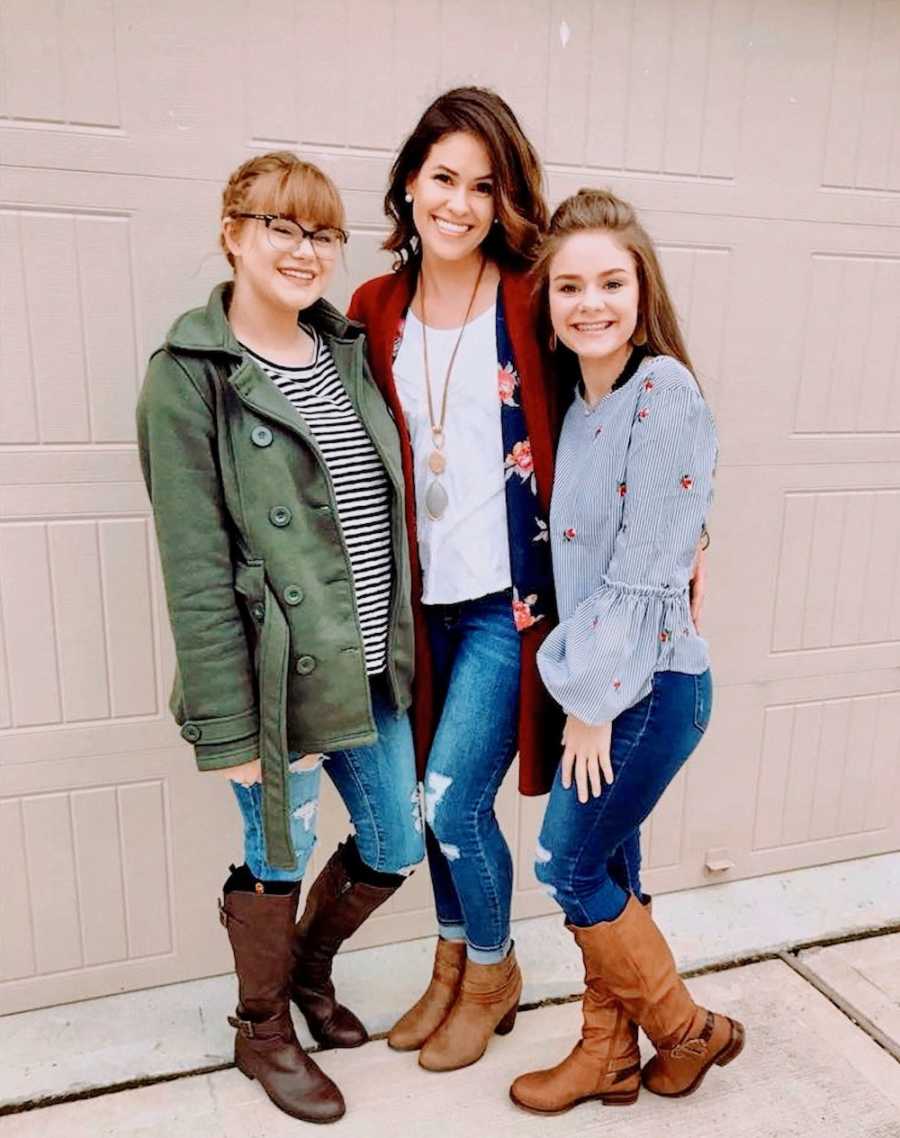 This story was submitted to Love What Matters by Tracey Ferrin, 36, of Houston, Texas. Tracey's new book "Up Struggle" is available now here. Follow her journey on Instagram here and Facebook here. Do you have a similar experience? We'd like to hear your important journey. Submit your own story here. Be sure to subscribe to our free email newsletter for our best stories, and YouTube for our best videos.
Read more stories from Tracey here: 
'I was diagnosed with cancer, 6 months pregnant, married, with a 10-month-old daughter. I was under attack.': Mom refuses to abort child despite doctor's advice, 'It was up to me to make an impossible decision'
'My husband was frustrated I wasn't meeting the frequency of how often he wants to have sex. I knew it was coming.': Wife realizes physical touch is her husband's top love language, insists 'It's not that I don't desire him. Because I do!'
'I wasn't playing games. 4 weeks after meeting, he asked me to marry him! I said yes. Then, I tried to break it off.': Single divorced mom of 2 gets engaged to man she met after 4 weeks, 'He is worth the risk of another heart break'
'Honey what's wrong?!' He started crying. 'Nick passed away.' I could see his pain.': Brother-in-law's sudden passing brings family together closer than ever, 'I'm here, bud'
Do you know someone who could benefit from this story? Please SHARE to let them know a community of support is available.