"It was the day Ezrah was born. I was somewhere else, even though my body was laying on the operating table.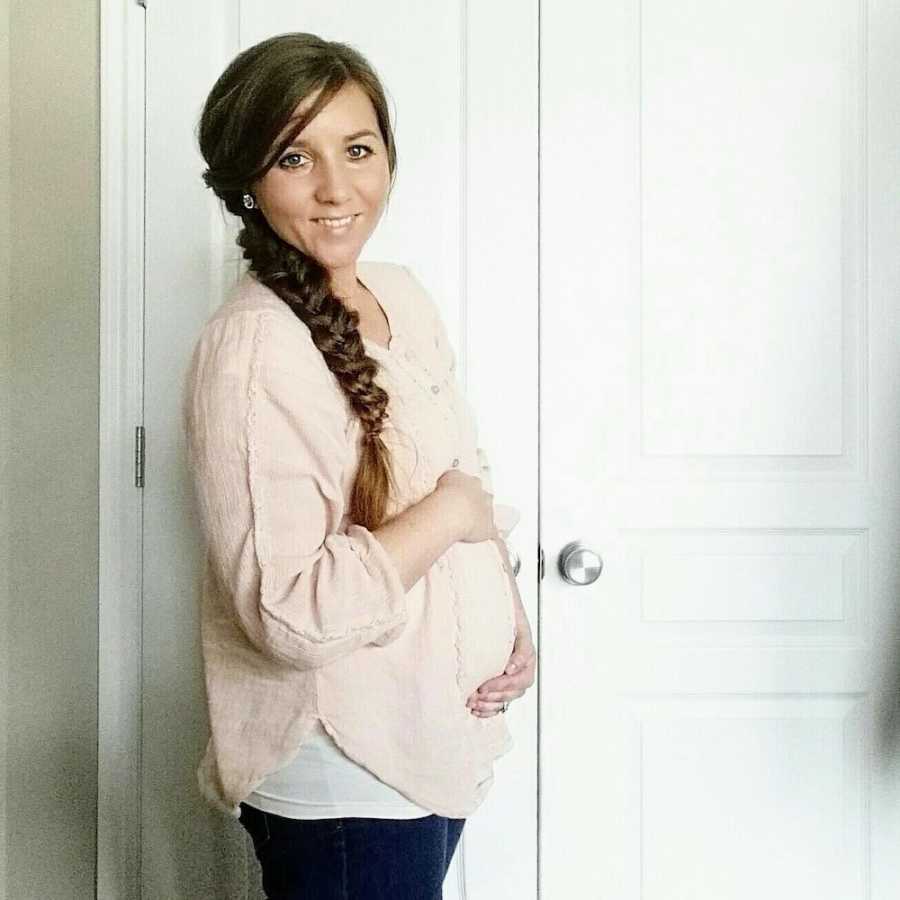 All I could hear was the nurses yelling, 'No heartbeat, there's no heartbeat. Code blue!' Then I heard a nurse say, 'I've never seen anything like this before.'
I could hear everything. I could hear the fear in their voices. I could hear the panic and confusion. but I couldn't react. For a really long time I wondered if it was me who was dead – all while begging god over and over 'Please don't let him die. I can't lose him.'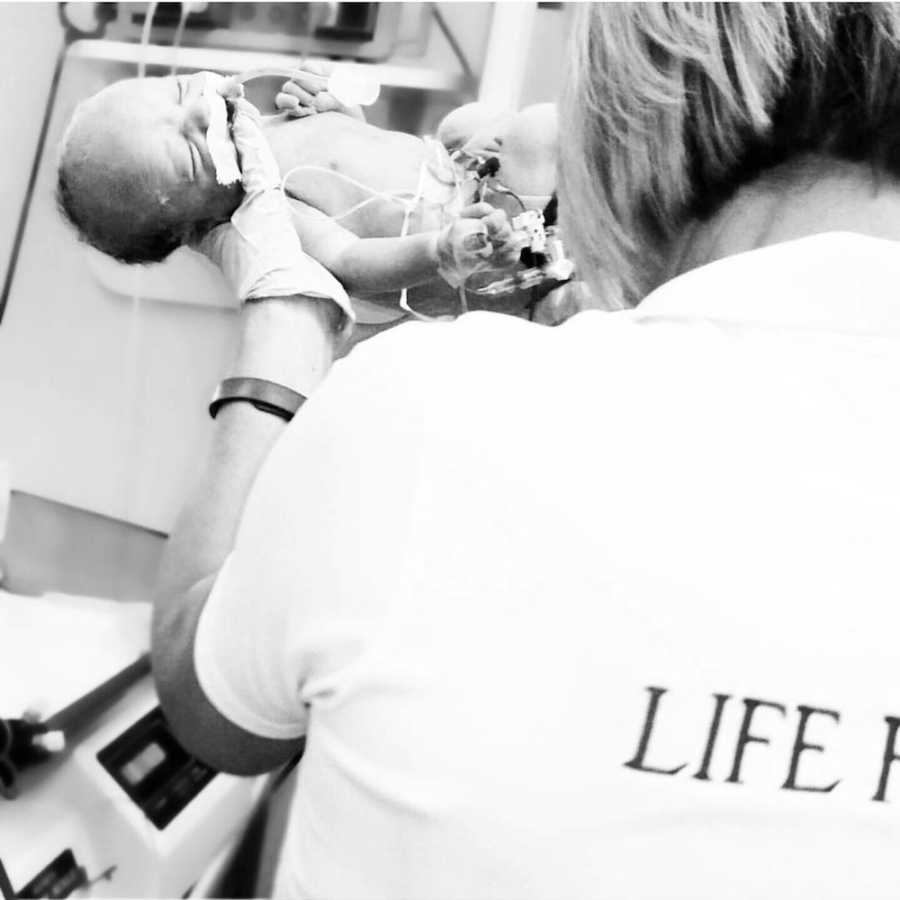 The nurses kept reassuring me that they got his heart beating again, but they were on video chat with a doctor from a different hospital. They told me something rare happened with Ezrah and I, something no one in this hospital has ever seen and this doctor on the video chat was the only one who knew exactly what to do for Ezrah.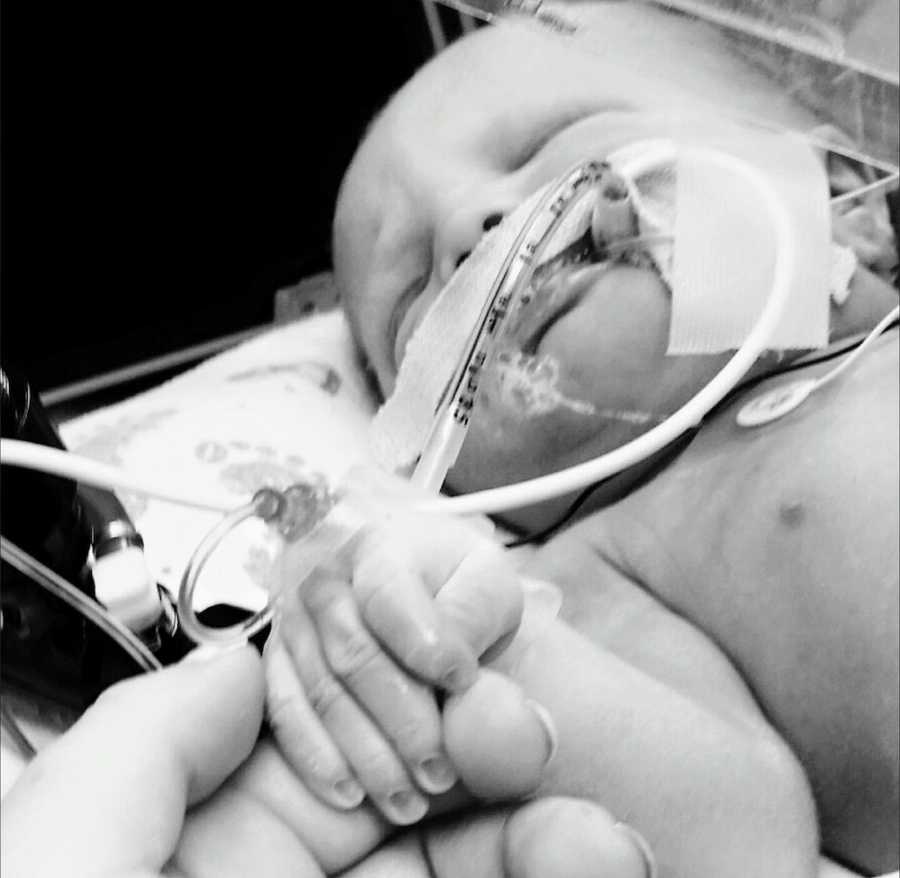 At the time, I really didn't know much of anything. But I knew Ezrah was going to need some serious help with what was to come.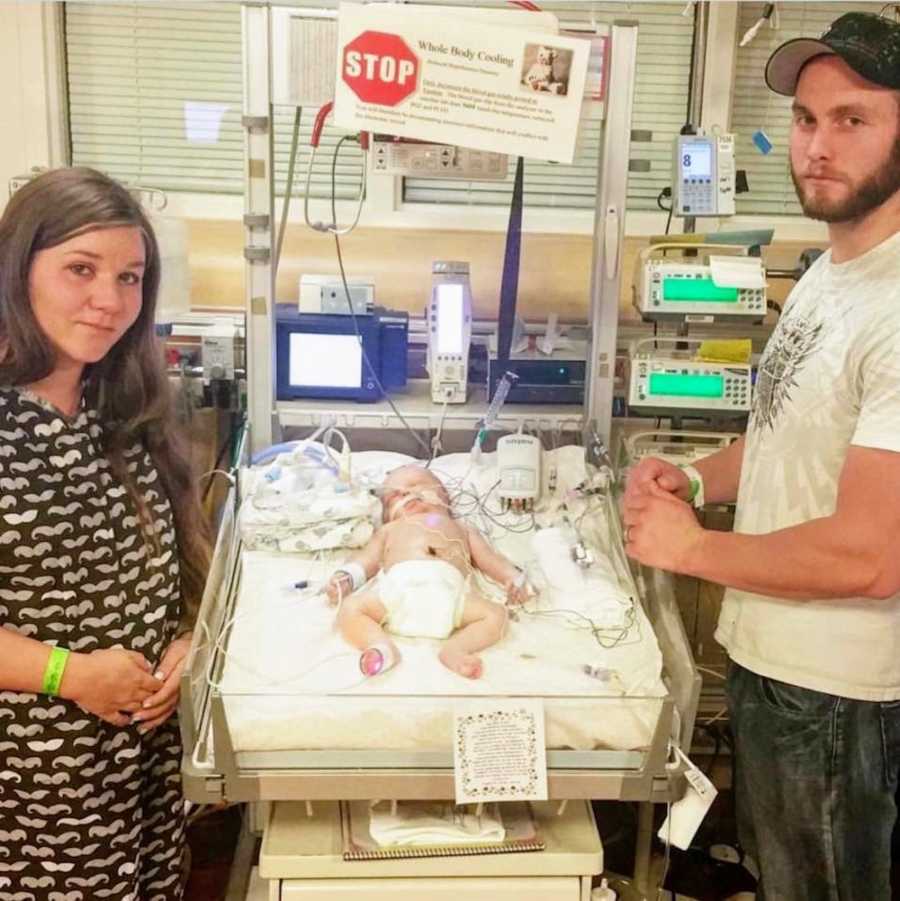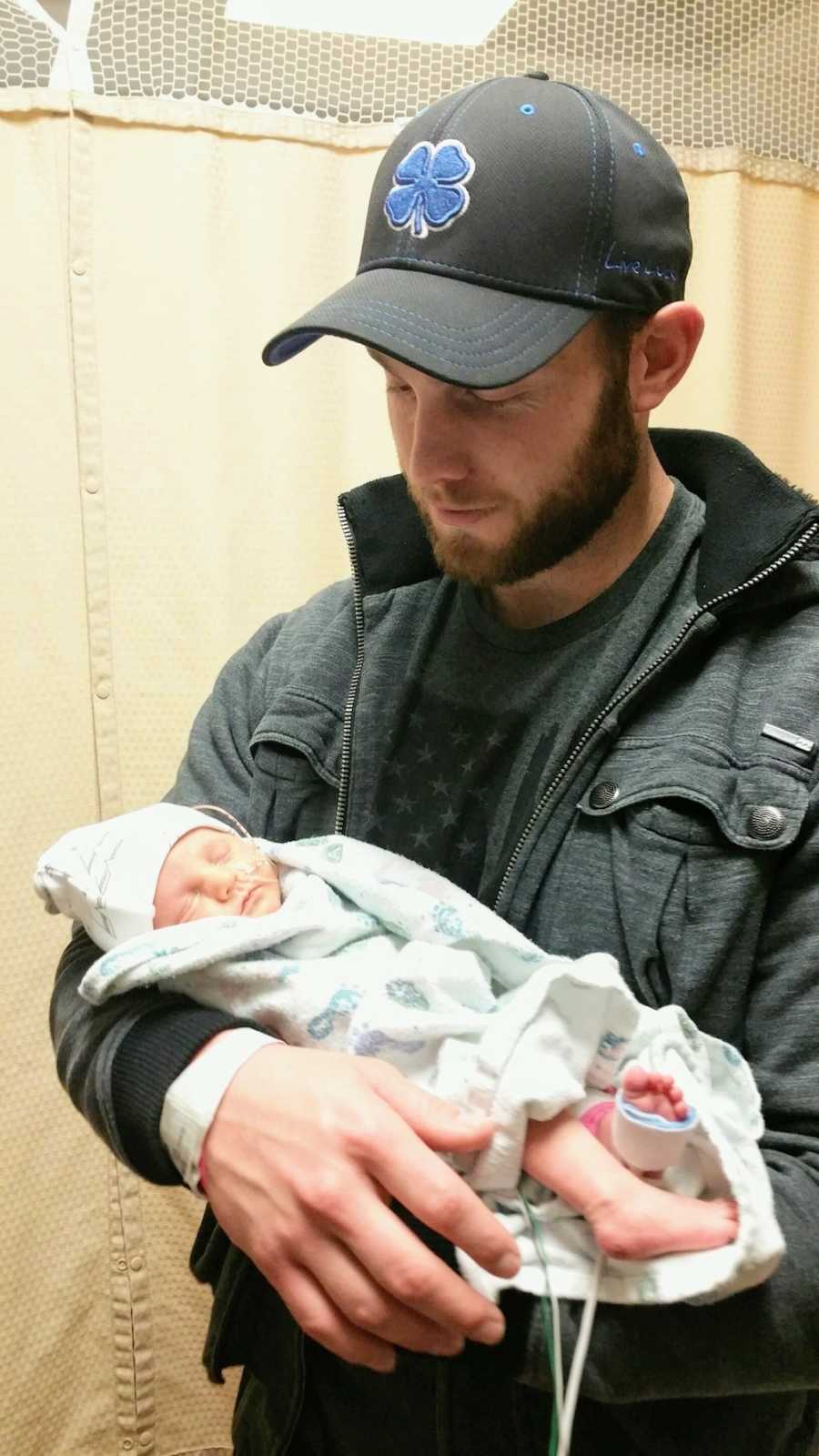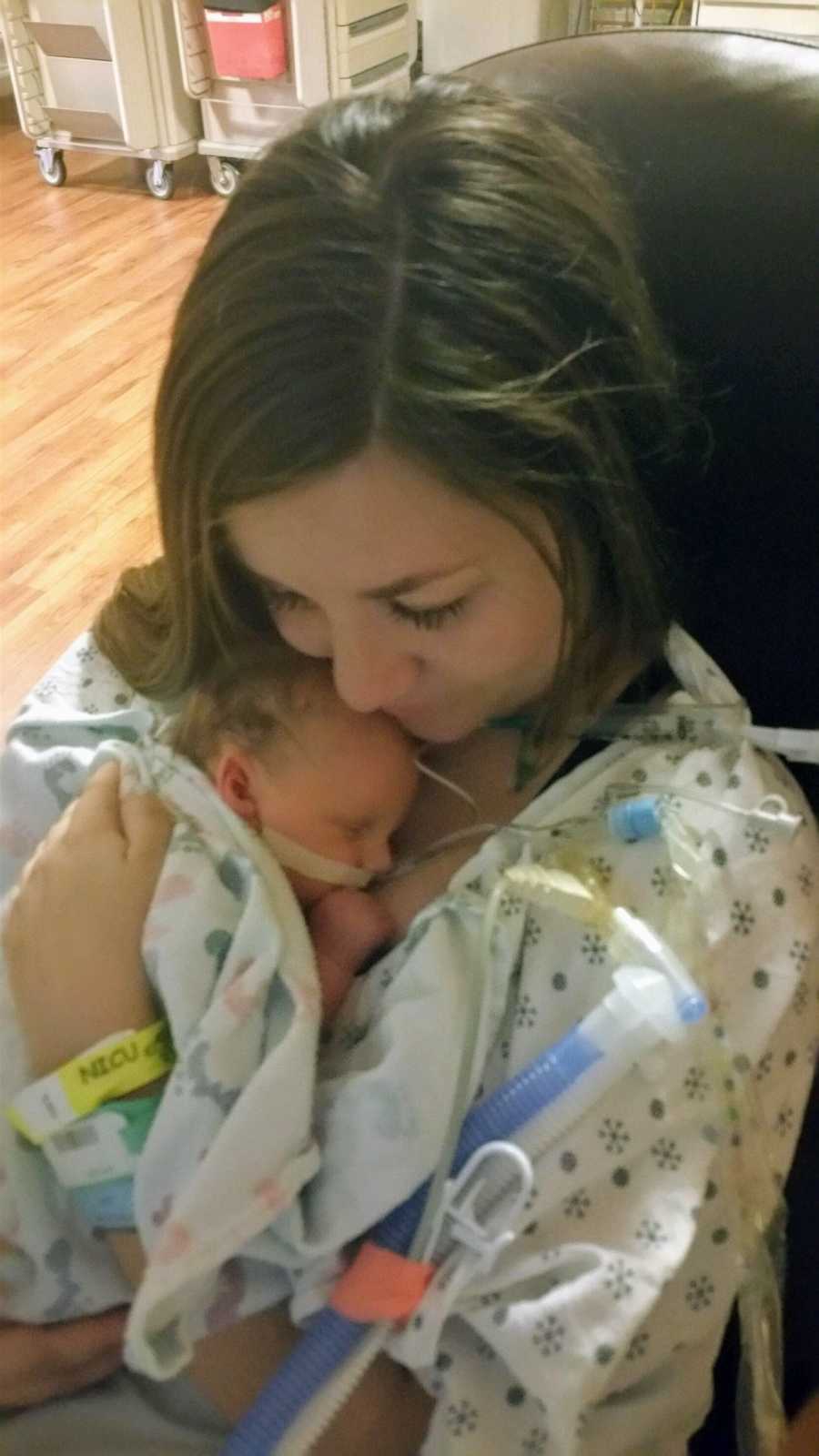 Fast forward to when Ezrah was a few weeks old – I was talking to a girl who worked at the front desk of the NICU about Ezrah's birth. I was telling her about the doctor who was on the video chat and how badly I wish I knew this doctors name so I could personally thank him, because he played such a HUGE role in saving Ezrah's life. She did some digging and found out, the doctor on the video call was one of Ezrah's NICU doctors here at the hospital. We saw him daily and we didn't even know it.
Right then she calls him over so I could talk to him. I cried as I thanked him for everything, he did that day Ezrah was born. He told me all the details of that day and how scared he was for us, because ‪Fetal Maternal Hemorrhage babies usually don't survive.
It's been 2 years since we've seen him, but today we happened to be back at the hospital and Dr Odell just happened to be working. He see's hundreds of patients, but he told me Ezrah's story is one he will never forget. He was so thrilled to see what a miracle Ez is, given all that he's been through.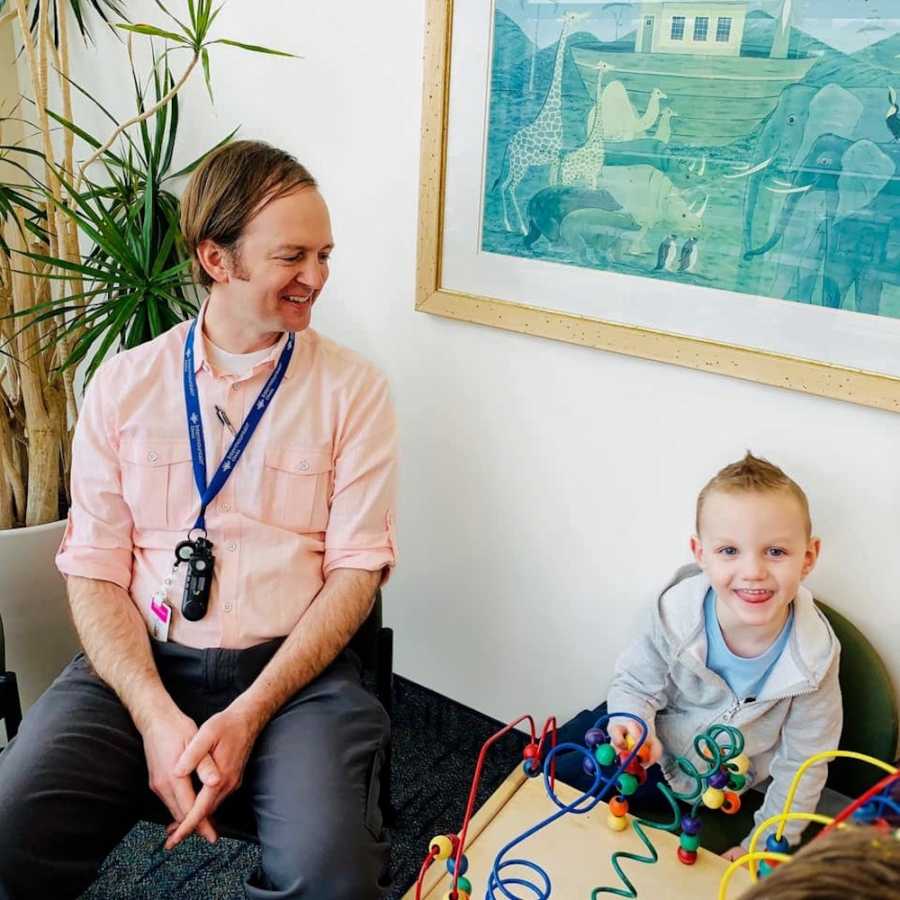 Seeing them together 3 1/2 years later and I still tear up! We are forever grateful for our earthly angels."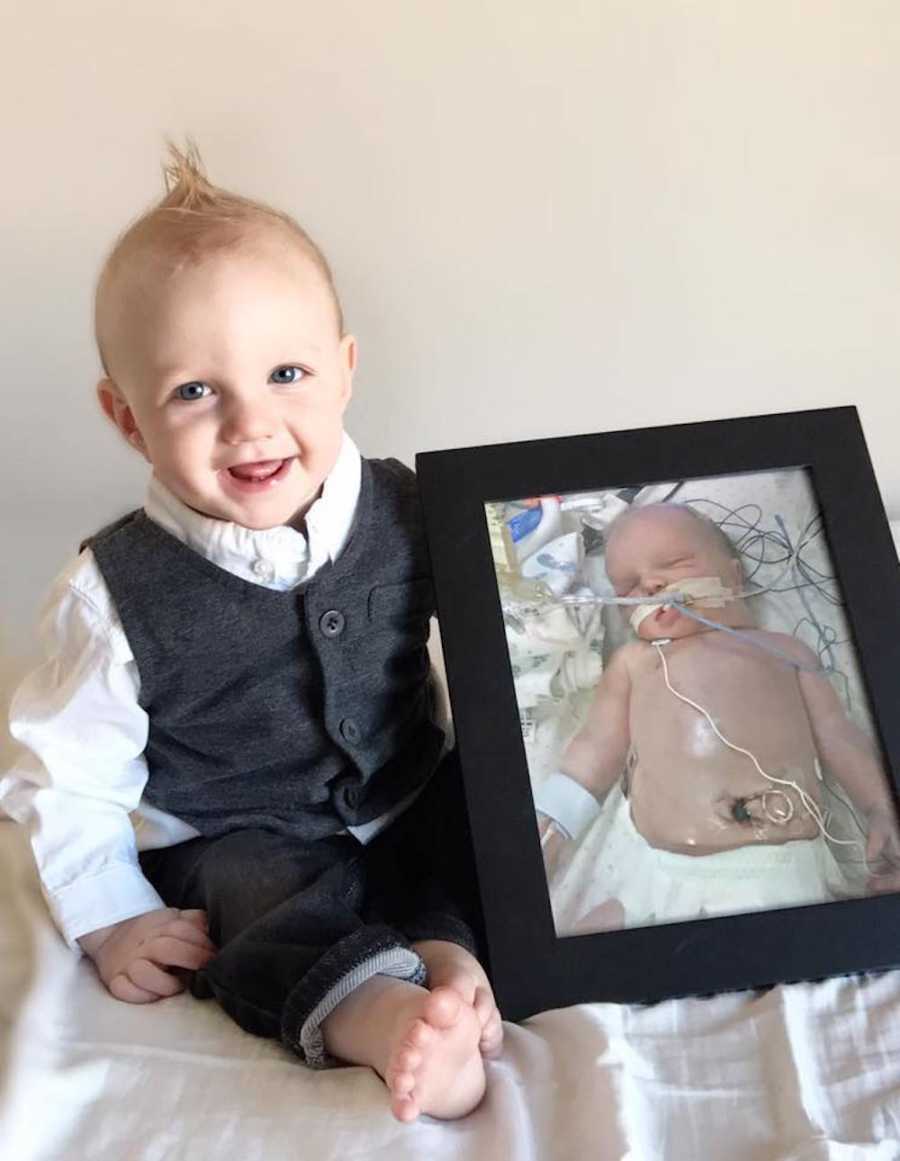 This story was submitted to Love What Matters by Trisha Long Bell of Utah. Follow her on Instagram here.  Do you have a similar experience? Submit your own story here, and be sure to subscribe to our free email newsletter for our best stories.
Do you know someone who could benefit from this story? SHARE this story on Facebook with your friends and family.