"I'm pretty good about keeping things out of the sight and reach of my kids. My two-year-old is definitely my more mischievous child. I have to keep a constant eye on him. Here's an example of why he can't be left alone for more than two minutes.
Four days ago, he went into my bathroom and destroyed ALL of my makeup. I just bought a new eyeshadow pallet. I had it for two weeks, and now it was completely ruined. Lipstick on the wall, eyeliner and mascara left open and dried out. It was a mess. We have figured out we need to lock both doors going into the bathroom and have a quarter nearby to open them.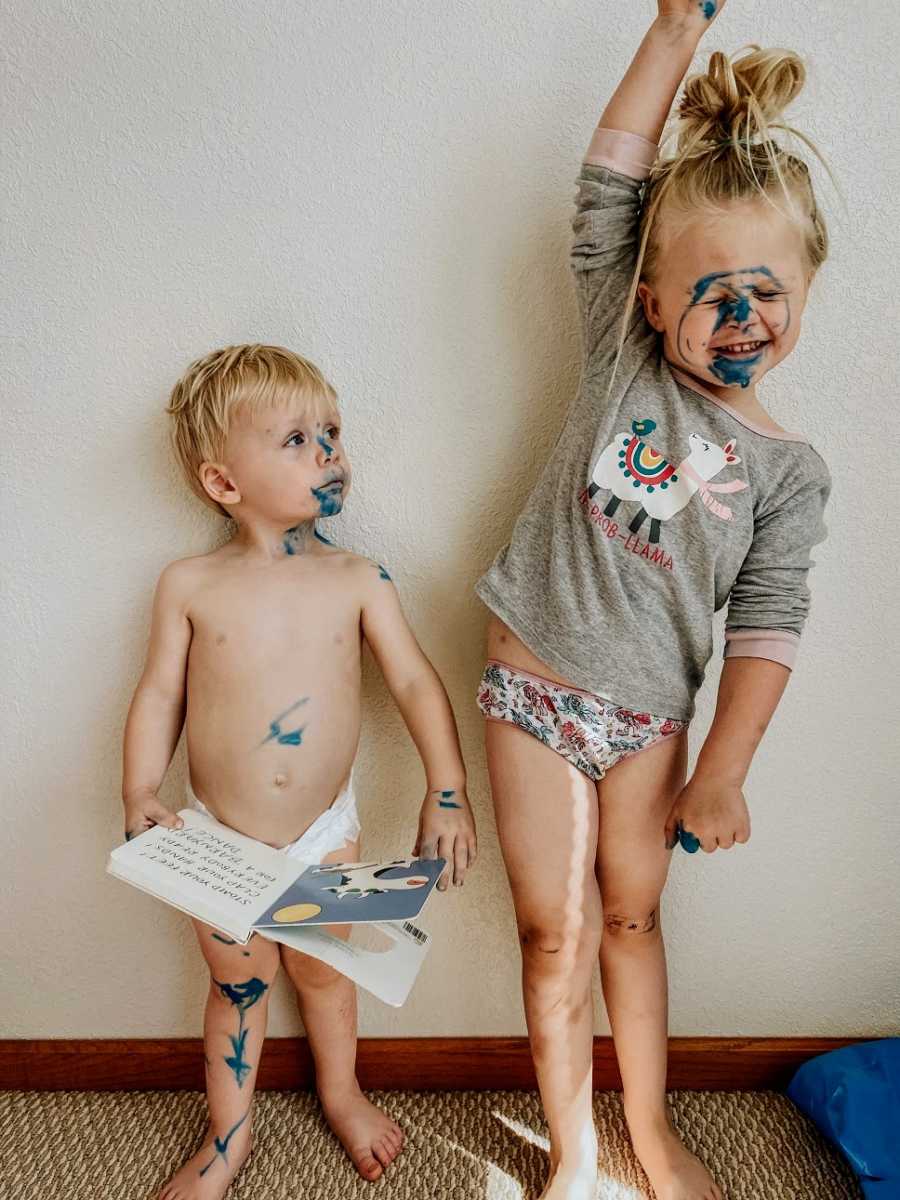 It's been working great until yesterday when Macy (my 4-year-old daughter) had to pee. So, I opened the door for her, then I went to switch my load of laundry downstairs. She left the bathroom door wide open.
Jagger (my two-year-old son) got in that bathroom so quick, without any hesitation. (I'm assuming because I was only gone for 2.5 minutes.) When I made it back upstairs, I saw him smirking with pink stuff near his mouth.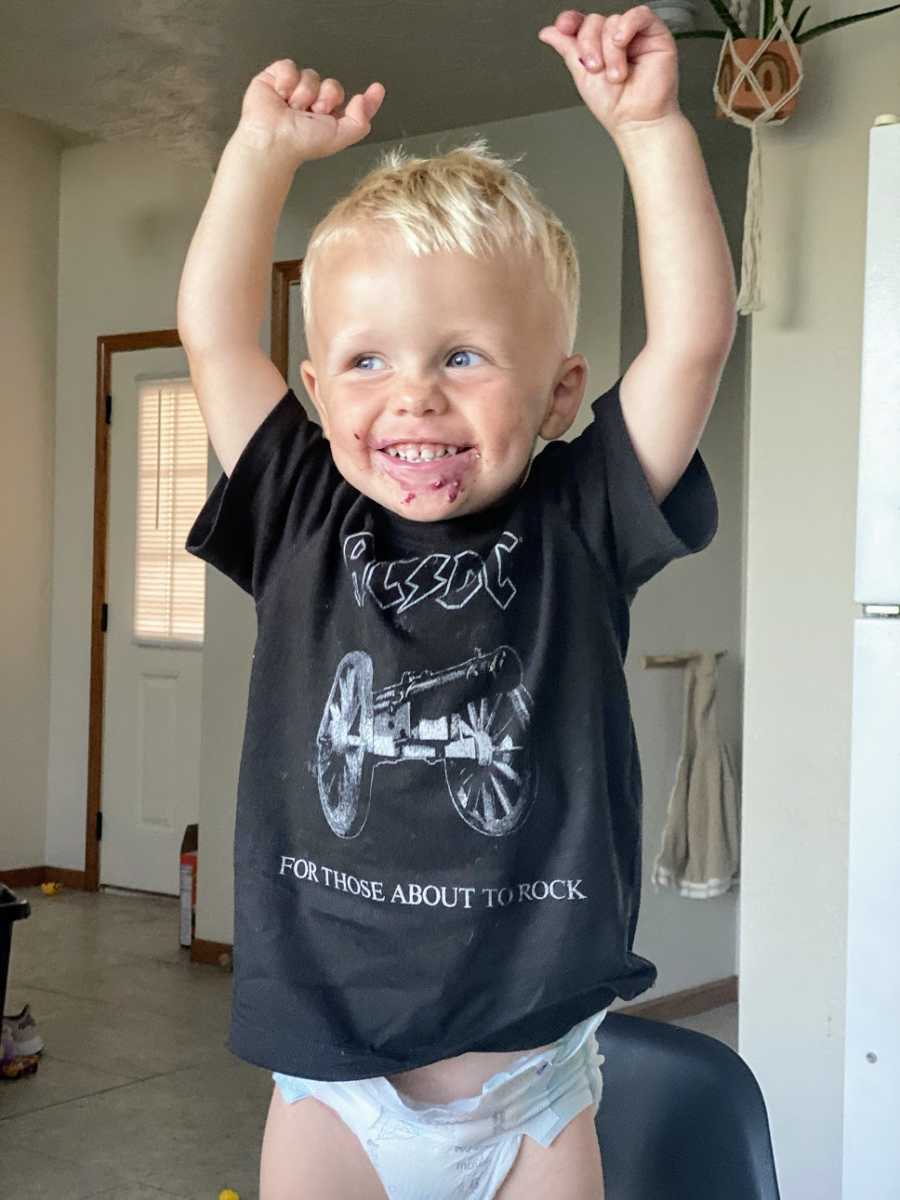 'Jagger, what are you eating!?'
Jagger smirked, pointed to his mouth, and said, 'Can, Mama.'
He was chewing something, and I knew it wasn't food or gum. It took me 10 seconds to scoop whatever it was out of his mouth.
'Gross, Jagger, what the heck is this junk?'
I had zero clue what he ate that looked like that. I ran into the bathroom and found medicine spilled out in the drawer.
'Ohhh noo!'
I walked back to him and his sister. 'Jags, you're not supposed to eat these!'
He ate Macy's freaking chewable LAXATIVES.
He's the kid who needs ZERO assistance when it comes to pooping.
Just the fact that he found them, lined up those arrows on the bottle, and then opened the bottle is unreal.
So, long story short — he's been pooping like crazy today, his poor little butthole is sore, and he wants a bunch of snuggles.
After the 8th diaper change, Jagger kept repeating
'No med-C mama. No, no med-c.' (med-c is medicine)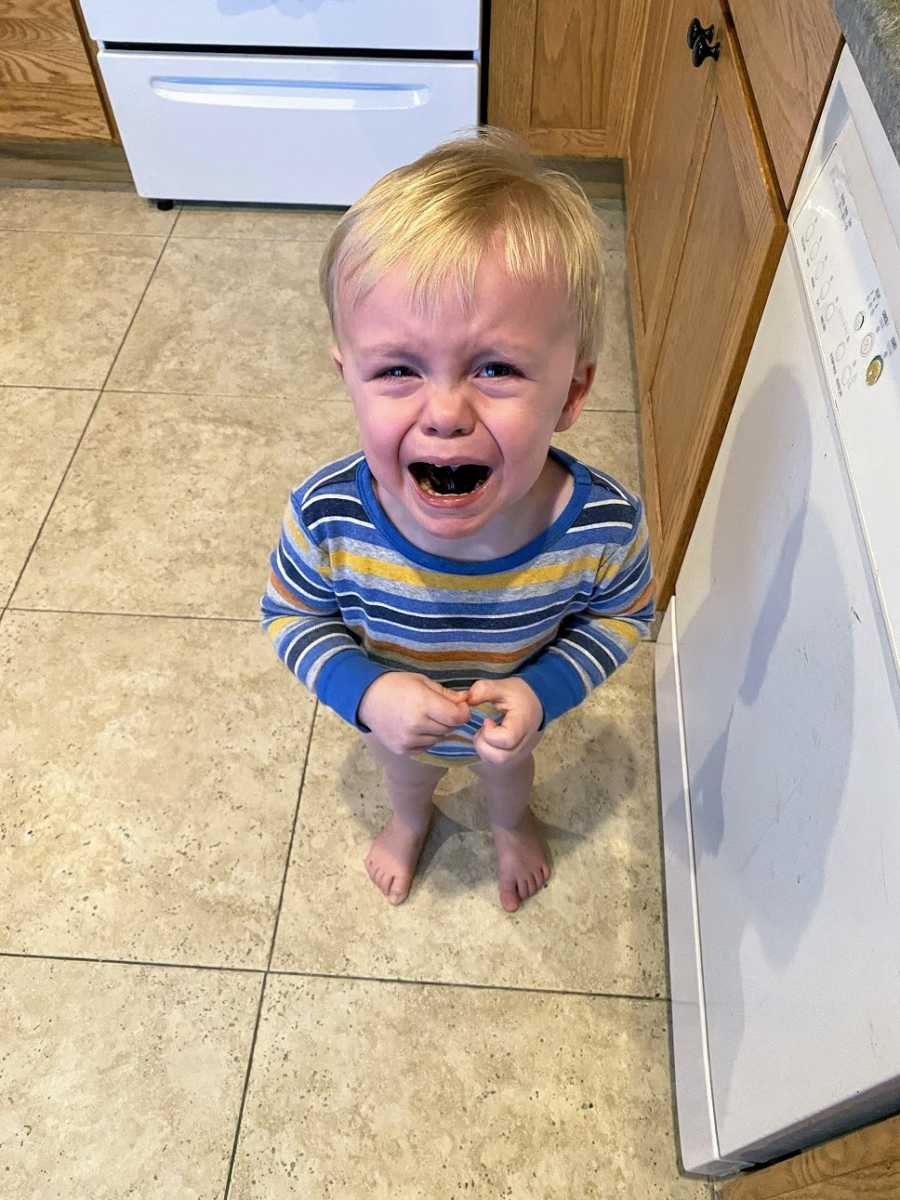 It only took him 8 diaper changes and a flaming red butthole to grasp that he shouldn't have eaten that 'candy.'
Oh, and get this! Today, I woke up to the sound of him sharting in his crib. Cue me dreading getting up, and the constant 'F my life' sentences that followed. Not really how I pictured starting my day. I will say this, I'm just happy it stayed in the diaper!
The joys of motherhood.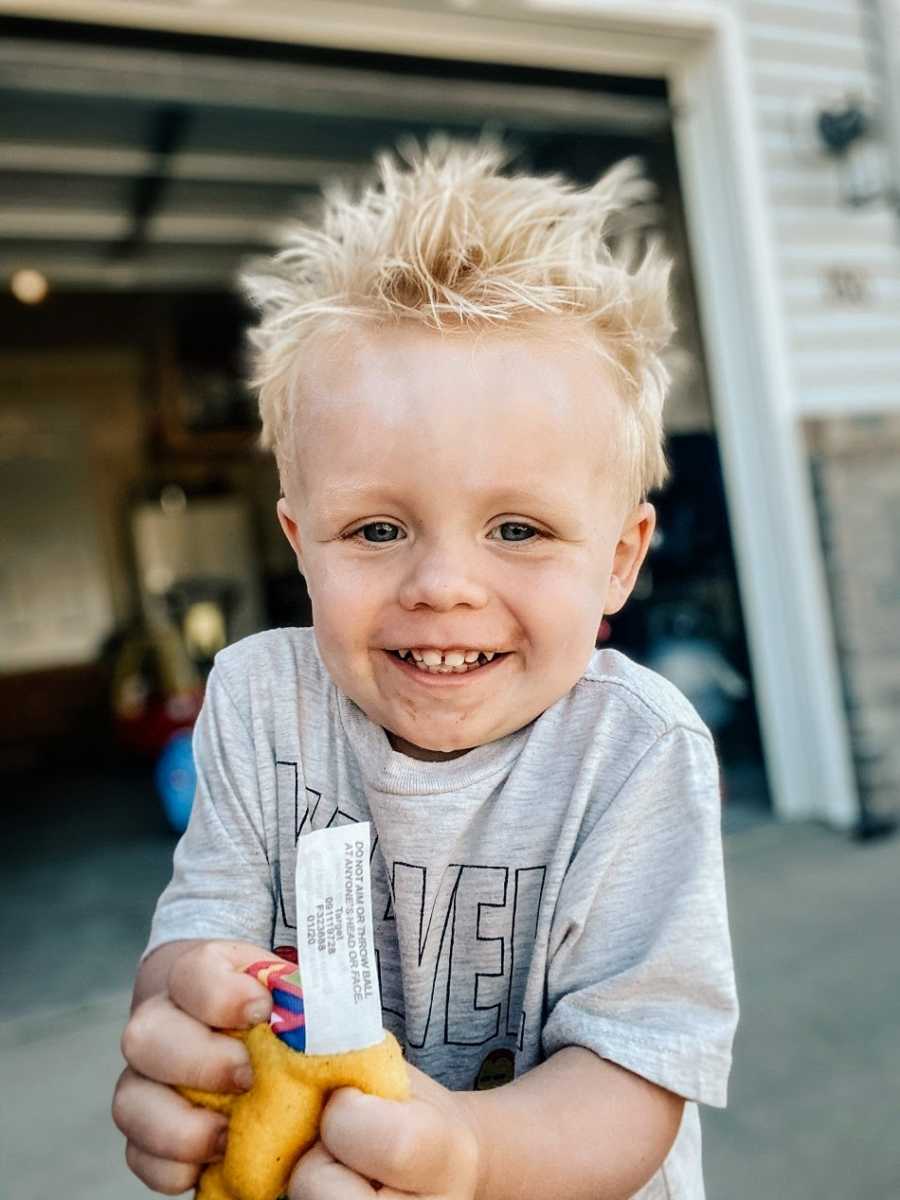 Moral of the story, keep laxatives out of reach of your children. Or you might have a 'dumb and dumber' situation like myself. Thankfully, it was just a laxative and nothing serious.
PS – Yes, I'm keeping up with his fluid intake, and he's eating like normal. He's not dehydrated, and I'm monitoring him closely. All of our medication is on top of the fridge, and now so are the laxatives in the bathroom."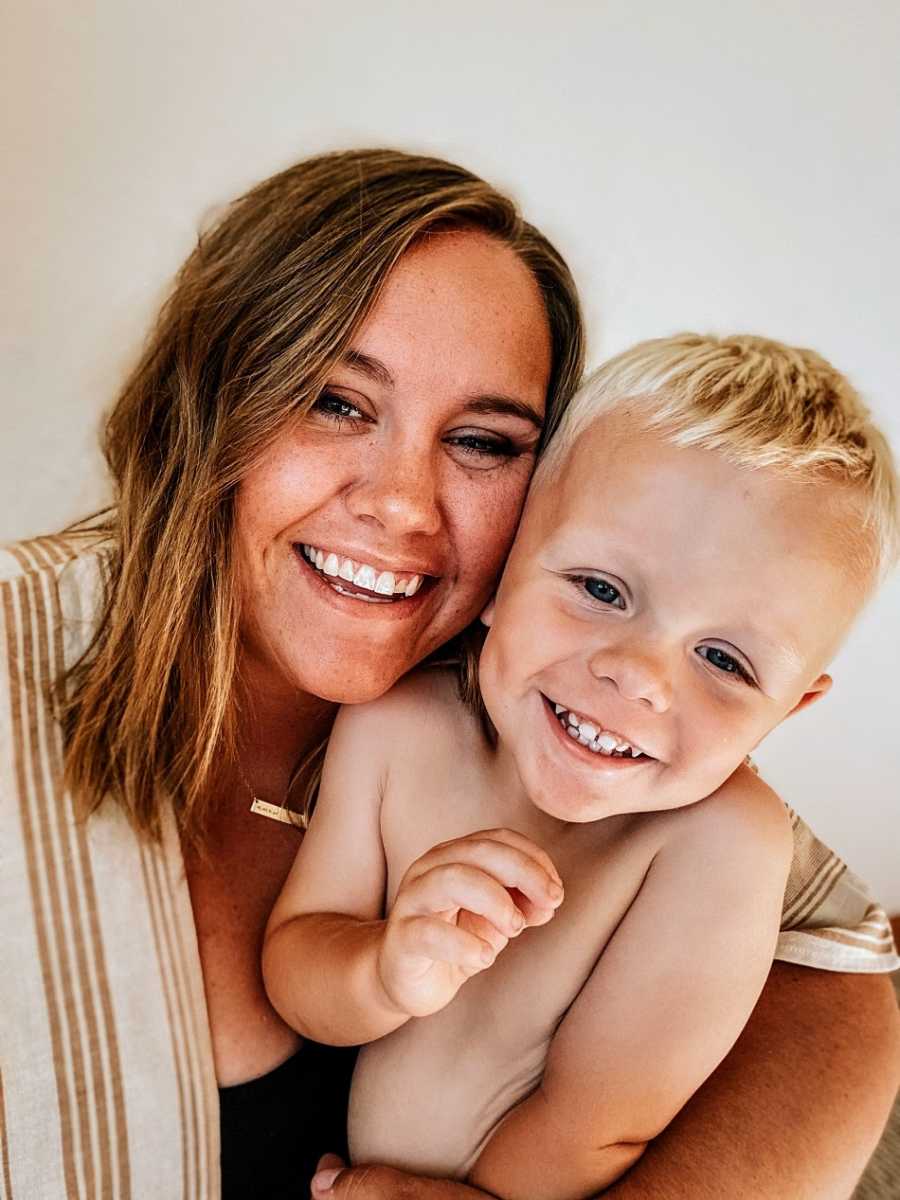 This story was submitted to Love What Matters by Taylor Bjorgum. You can follow her journey on Instagram. Submit your own story here and be sure to subscribe to our free email newsletter for our best stories, and YouTube for our best videos.
Read more stories like this:

'Welcome to Kindergarten! Look at my cool face shield!!! Maybe you'll get an astronaut helmet too! Let's learn a hand-washing song! Are you ready?': Teacher urges 'put trust in the gap'
'Don't miss out waiting for the next big thing, the perfect occasion, the right day.': Woman urges 'big things are big, but the small things are too'
'I had someone comment today, 'Look at her putting her kid on a leash…how terrible.': Mom explains 'I choose safety'
Do you know someone who could benefit from reading this? SHARE this story on Facebook with family and friends.