"I came from Russia when I was 7 years old, during the cold war era. We lived in New Jersey. I didn't know one word of English and the other kids made fun of me, calling me 'pinko' and 'commie' because of what they had absorbed from The Cold War propaganda that trickled down from their parents. I escaped by fostering my love for art, frequently by drawing family profiles. I had a collection of family profiles that apparently strongly displayed the family's resemblance.
When I was 9 years old, we moved to San Francisco, where I continued to grow my passion for drawing. By the time I was a junior in high school, I knew I wanted to explore an art related career. My father, being a contractor, talked me out of being an architect because it was too competitive and challenging to make a living. I eventually fell in love with industrial design (which is designing manufactured objects such as computers, cars, toothbrushes, etc.) and I ended up studying industrial design at San Jose State University.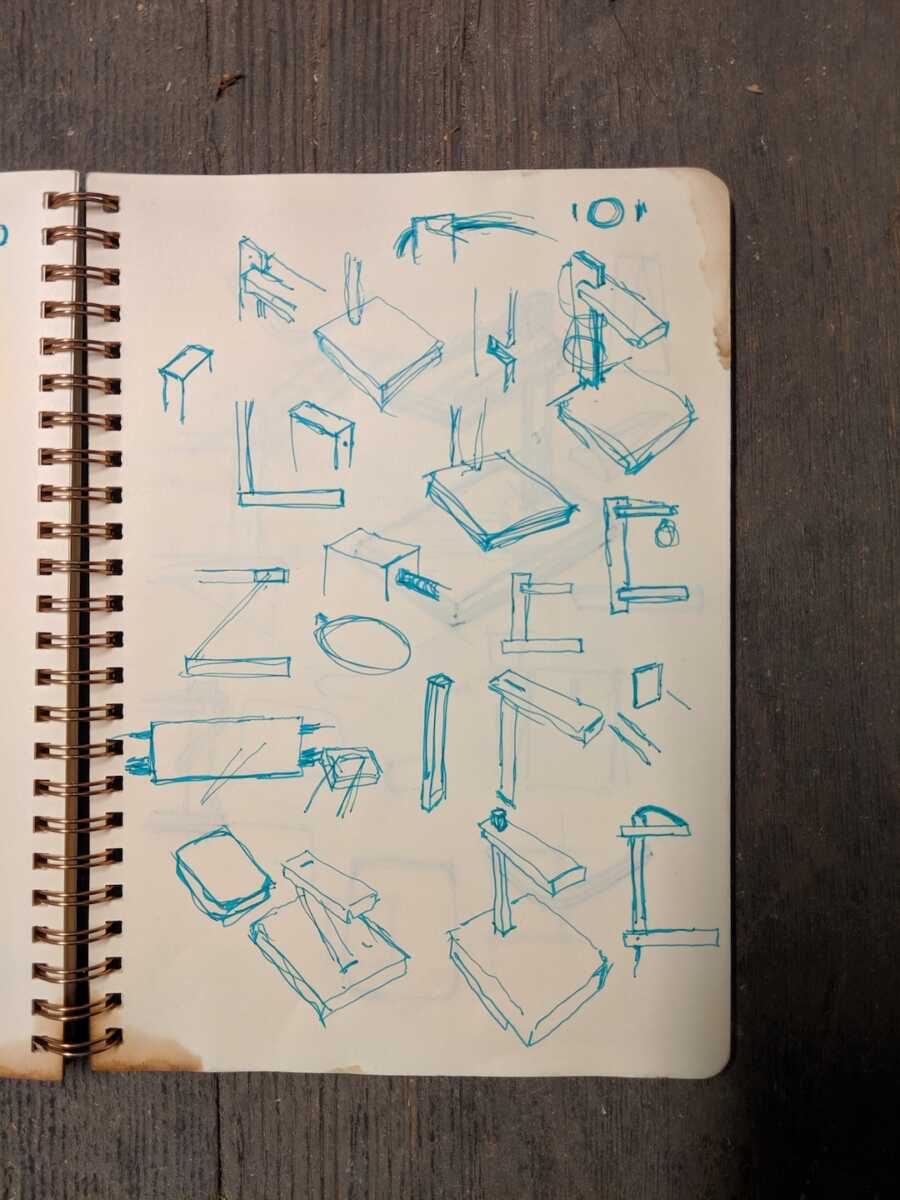 After graduating, I worked for a night vision company. I was their entire art department. I sharpened my teeth there in graphic design, advertising, package design, and industrial design. After that job, I worked with my father in real estate. Along with other investors, we bought fixer-upper properties and I did the interior design while my father did the construction. This is where I got exposed to the environmental challenges of construction.
Every few days I would show up at the job site and I was always floored (pun intended) by how much construction debris was being hauled away to the landfill. It pained me to see that amount of ongoing waste, keeping in mind this was only one small project. I would think about the amount of construction occurring throughout the world and how much waste was generated globally. There is more than 500 million tons of construction debris that gets hauled away annually, which accounts for 40% of our overall waste.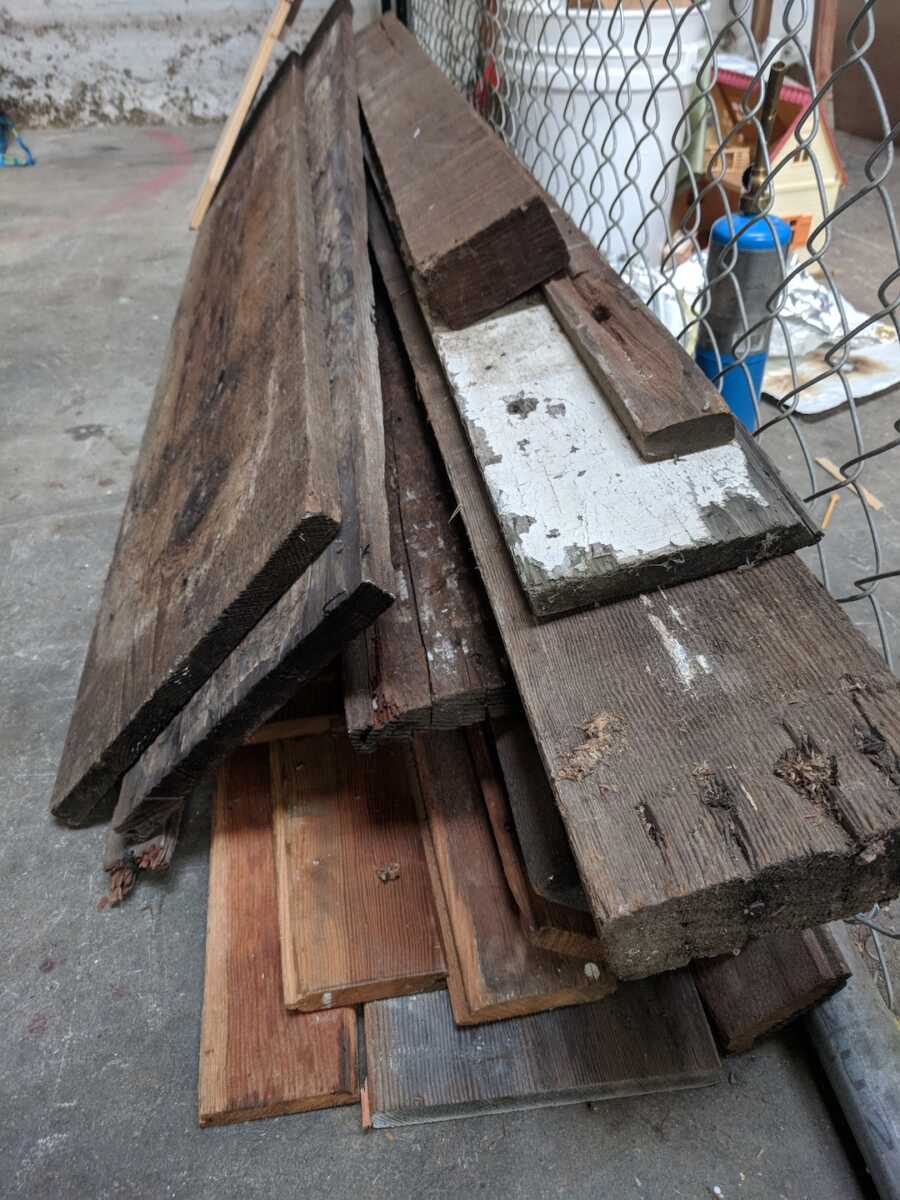 I asked my father about it and he simply shrugged it off as just the byproduct of construction: 'It goes to the dump – it's not something that can be avoided in construction.' He was right. You can't avoid waste in construction, but you can minimize it and focus on building in sustainable and environmental ways.
That's when I began to prioritize green building, specifying sustainable, healthy, and environmentally friendly materials whenever possible. We did green building before it became a big movement throughout the country, and people in San Francisco, a 'green city,' loved it. They felt good because they were making a positive impact while purchasing a home.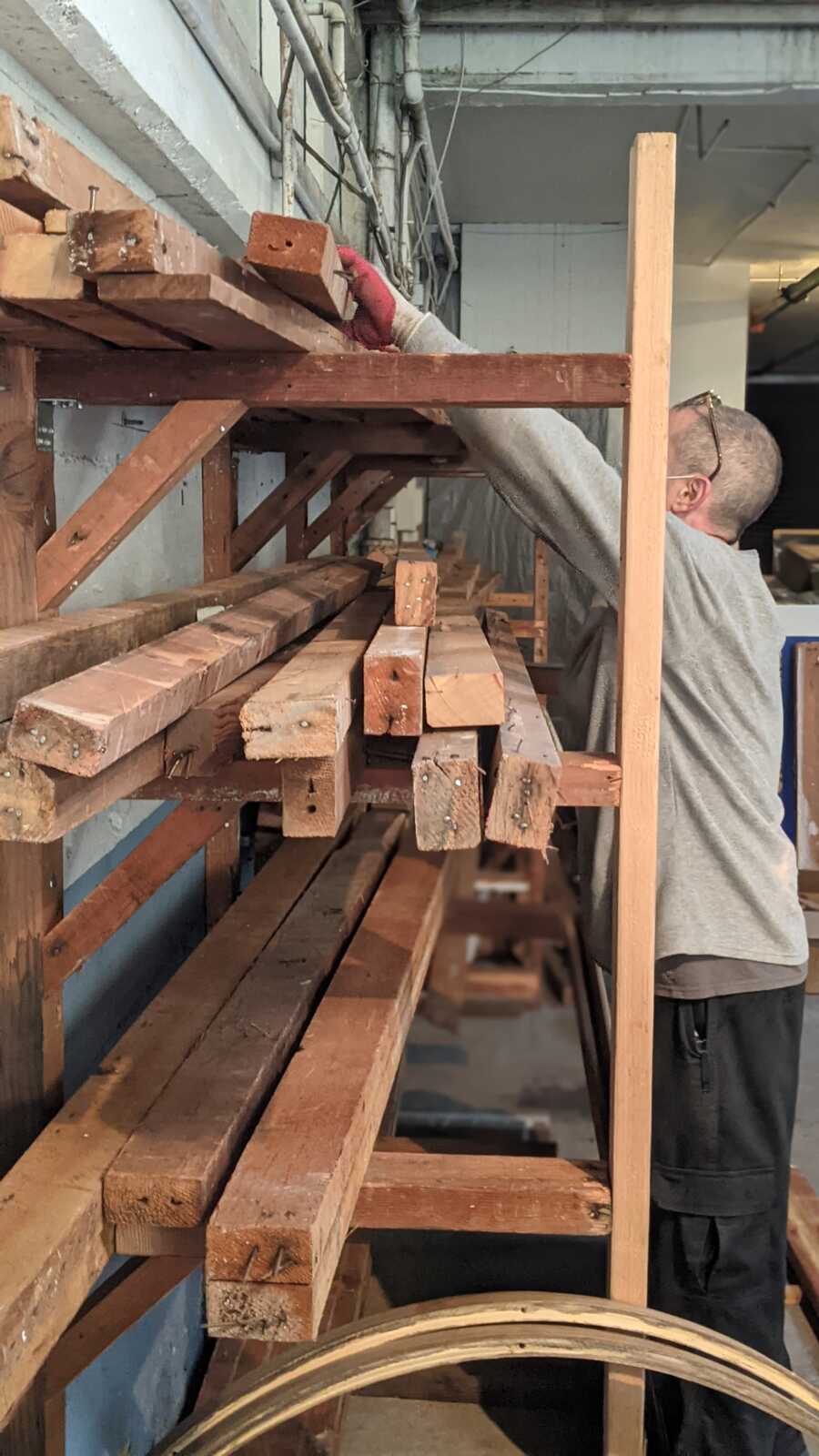 Eventually, another business opportunity materialized in 2009, one I never thought I would be connected to in my life: a cannabis dispensary. My lifelong friend called me one day and asked if I wanted to join him in reviving a permit from a dispensary that had been abandoned in our father's apartment building. I thought this was a 'refreshing' new direction to explore. So I applied my design experience to the unique endeavor of remodeling the outdated dispensary, which previously resembled most others – a dirty couch in the corner, a Bob Marley poster, and a tie-dye t-shirt on the wall. It wasn't difficult to go up from there.
We turned it into something different, and special. We focused on elevating the customer experience (yes, pun intended). We had a beautiful space, great quality, and friendly knowledgeable staff. And for those reasons, Medithrive was voted number one in San Francisco. However, about two years after opening the store, we were closed down by the federal government. The city and state had no issues with us operating, and though medical cannabis was legal in California (since 1996), it wasn't federally legal. So, the federal government shuttered many dispensaries in the state.
I witnessed the failed drug war first hand. I saw people's legal businesses taken away and many people throughout the country imprisoned for harmless drug-related, nonviolent offenses – especially disproportionately impacting people of color.
After a few years, the climate changed and we felt comfortable enough to reopen the store once again. But after being involved in the store for a couple of years, I decided I wanted to move on to a new venture that fulfilled my passion for design and my desire to make a positive impact. I had no idea what that would look like so I entered 'sponge mode,' trying to get inspired by any ideas I could find.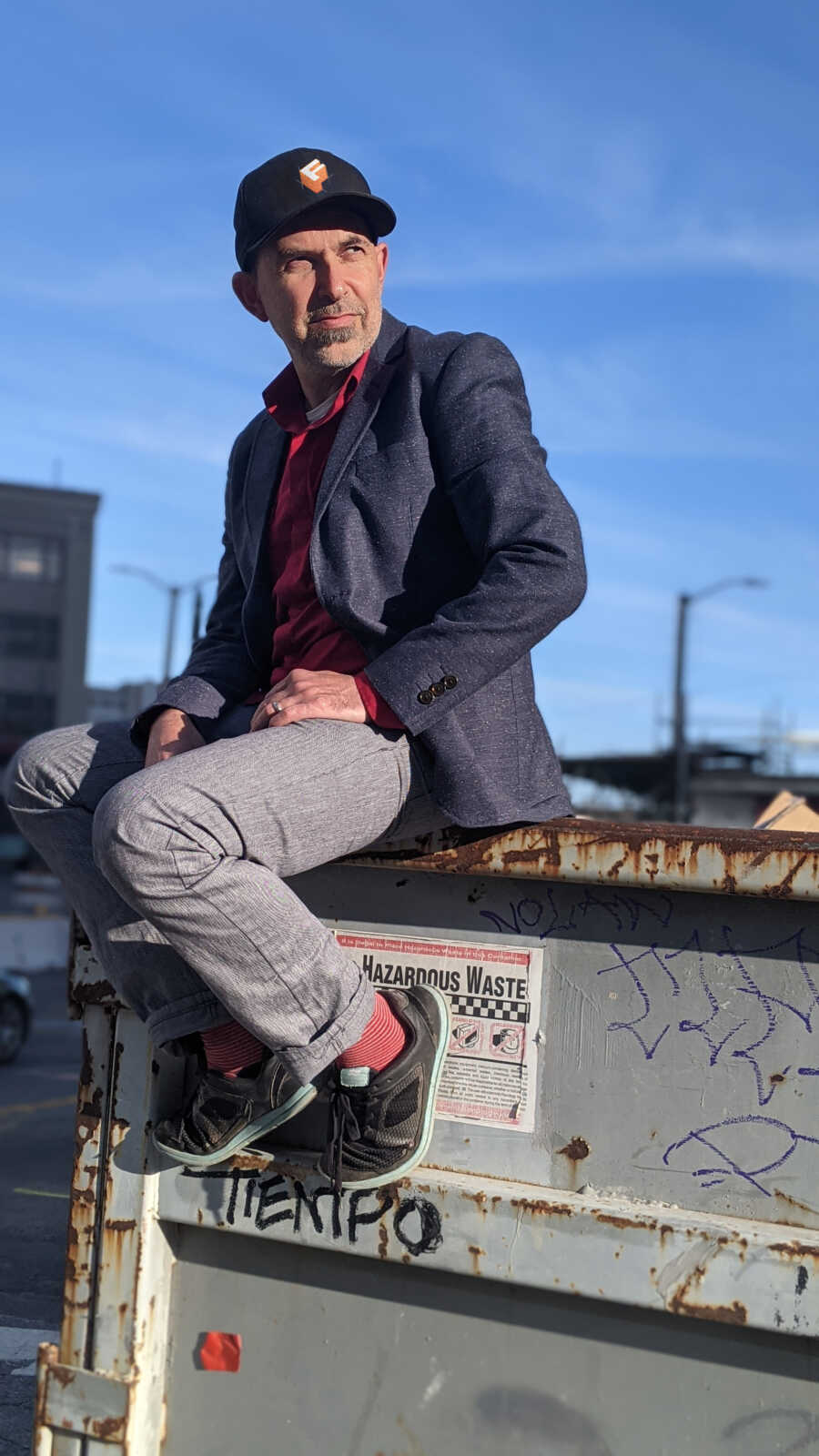 I was doing silly searches on Google for 'the worst problems in the world,' trying to find a connection between one of the world's problems and some type of design. But I couldn't find anything that resonated with me. At some point, my friend told me I was thinking too big: 'Think more locally.' Though I wasn't sure I agreed with her at the time, I did open my mind… just enough to one day get inspired by a post on Instagram of a coffee table.
It clicked. Maybe I can make furniture! But how would I make it a business that had a positive impact?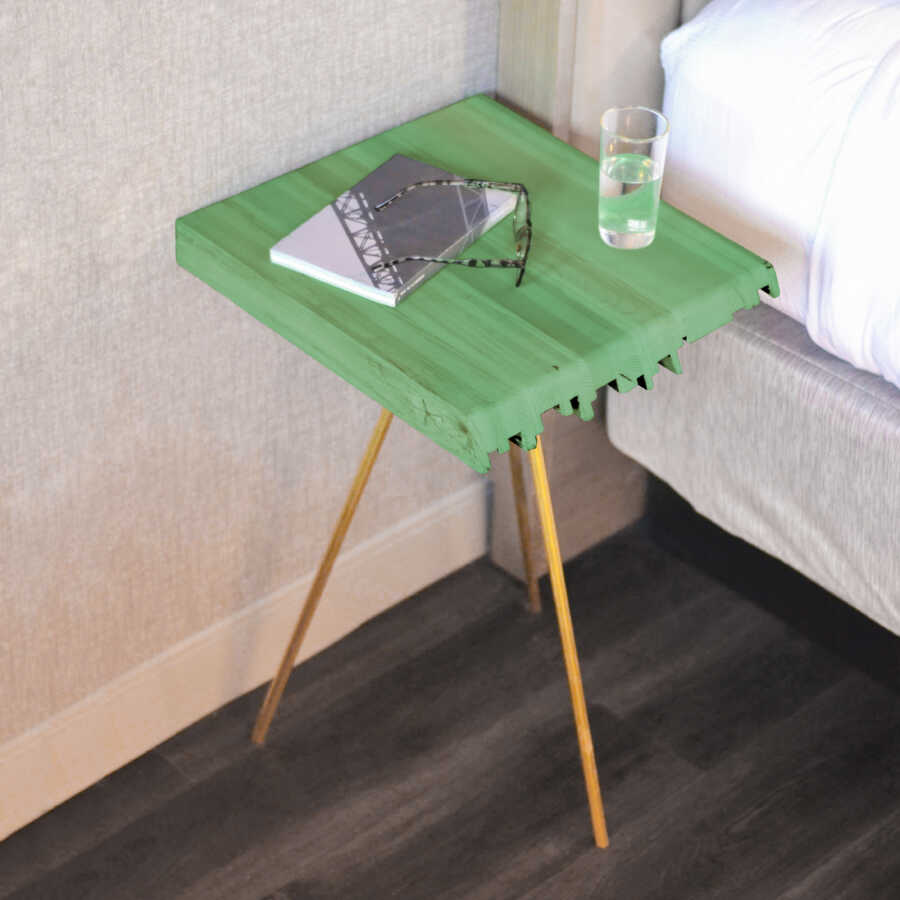 This is when the first seed was planted, inspired by my experience in interior design, when I would see never-ending piles of waste disappearing somewhere out of sight. Maybe I could find a way to divert some of that construction waste and reincarnate it into furniture building material. It seemed plausible, but would that be enough? I wanted to make more of an impact with this venture than that mission alone.
I began thinking about the workforce. How could I provide opportunities to an underserved population? Who was that population that needed support? That's when I thought about the failed drug war, huge quantities of people being imprisoned, and what a significant challenge recidivism is in our society. Within 3 years of their release, more than 50% of people are incarcerated again. People come out of prison looking for opportunities for a fresh start. Many companies refuse to hire people with a record, but those are the opportunities these people desperately need to be productive members of society.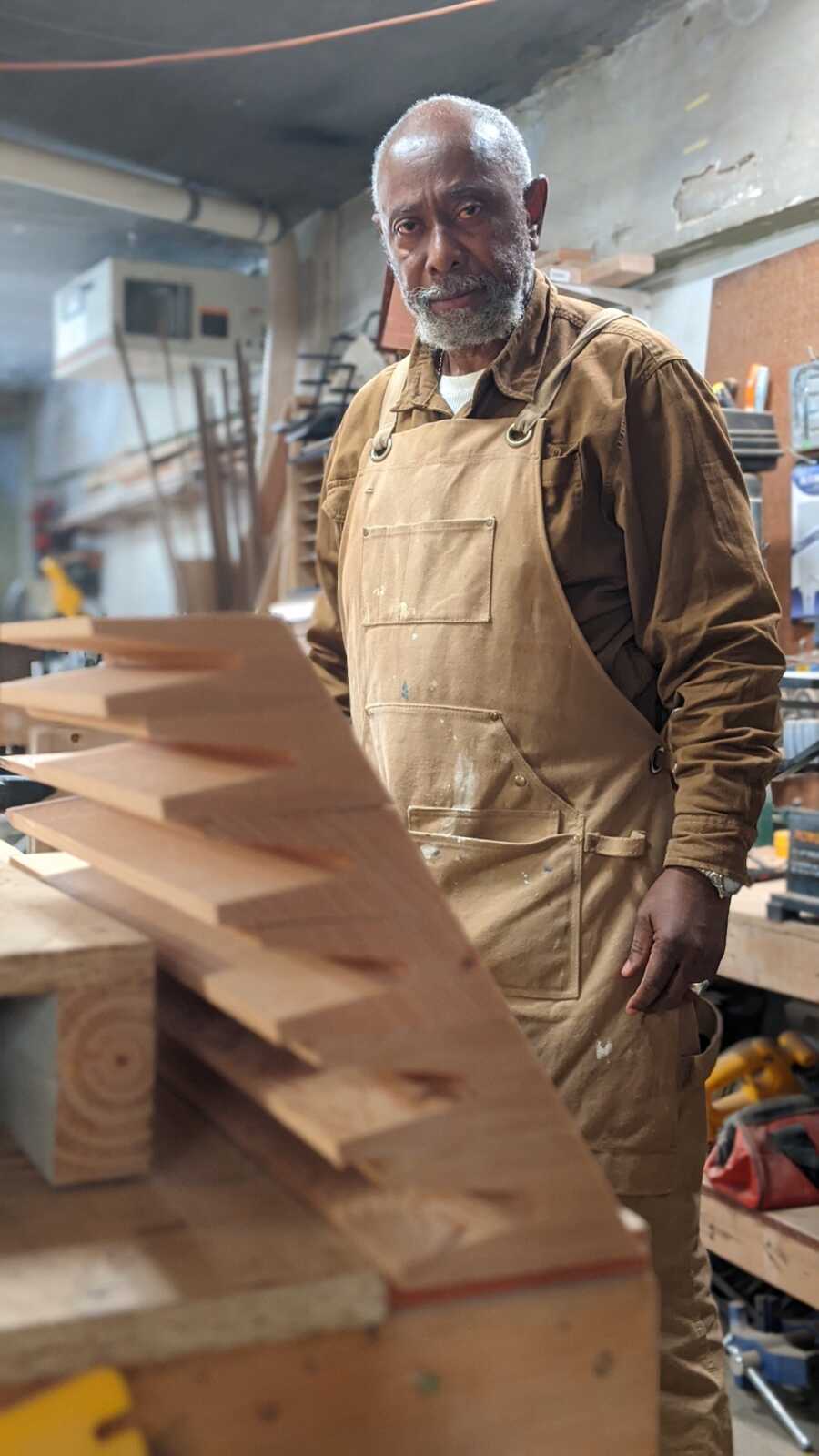 I decided to join these two causes with my passion for design and began exploring what that socially responsible business model might look like. The mission: Thoughtfully designed furniture that sustains a new life for formerly incarcerated individuals and construction debris.
I came up with the name Formr, which connects a few concepts: the term 'formerly incarcerated,' furniture building material that was formerly waste, and the word 'form' (symbolizing design).
The next steps involved an extensive list of tasks, such as researching the market, finding a space in San Francisco (which was very challenging with the peaking real estate prices), fleshing out designs that are feasible within the limitations of the building materials, forging relationships with contractors, finding the workforce, and marketing the objects.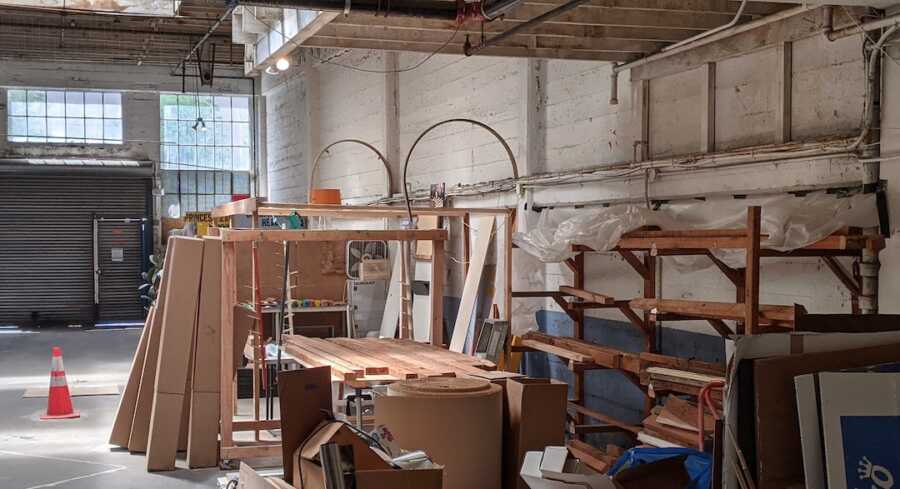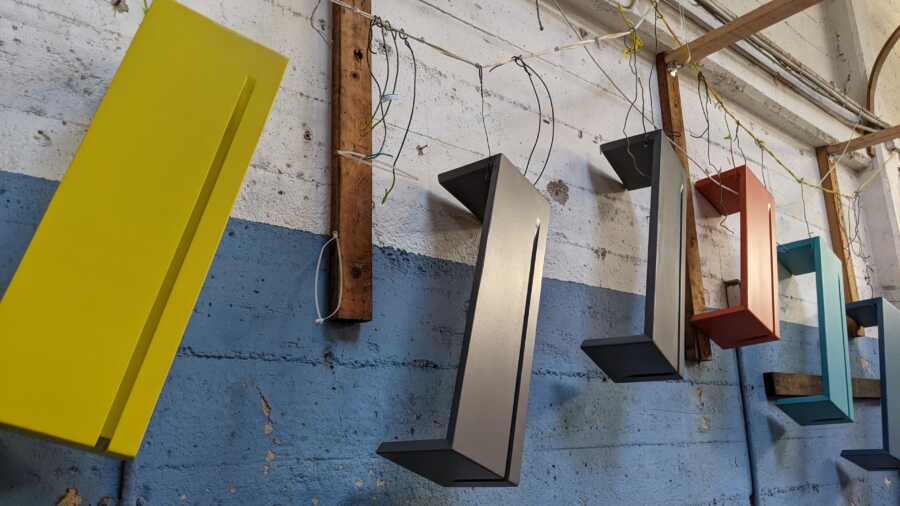 I also decided Formr would be an ecommerce brand for multiple reasons. First, the fabrication spaces in San Francisco were extremely expensive, not to mention retail spaces. Second, I wanted the causes associated with the mission to get more exposure, on a national level, and that would be best accomplished via an ecommerce platform. Third, by creating an ecommerce brand, the customer base would be much larger than just those who lived in the city of San Francisco.
The workforce was probably the most challenging of all the categories. Through some help from friends and acquaintances, I forged relationships with organizations connected to re-entry support in the formerly incarcerated world. I currently work with over 60 different people and organizations to help get the word out when searching for the right candidates.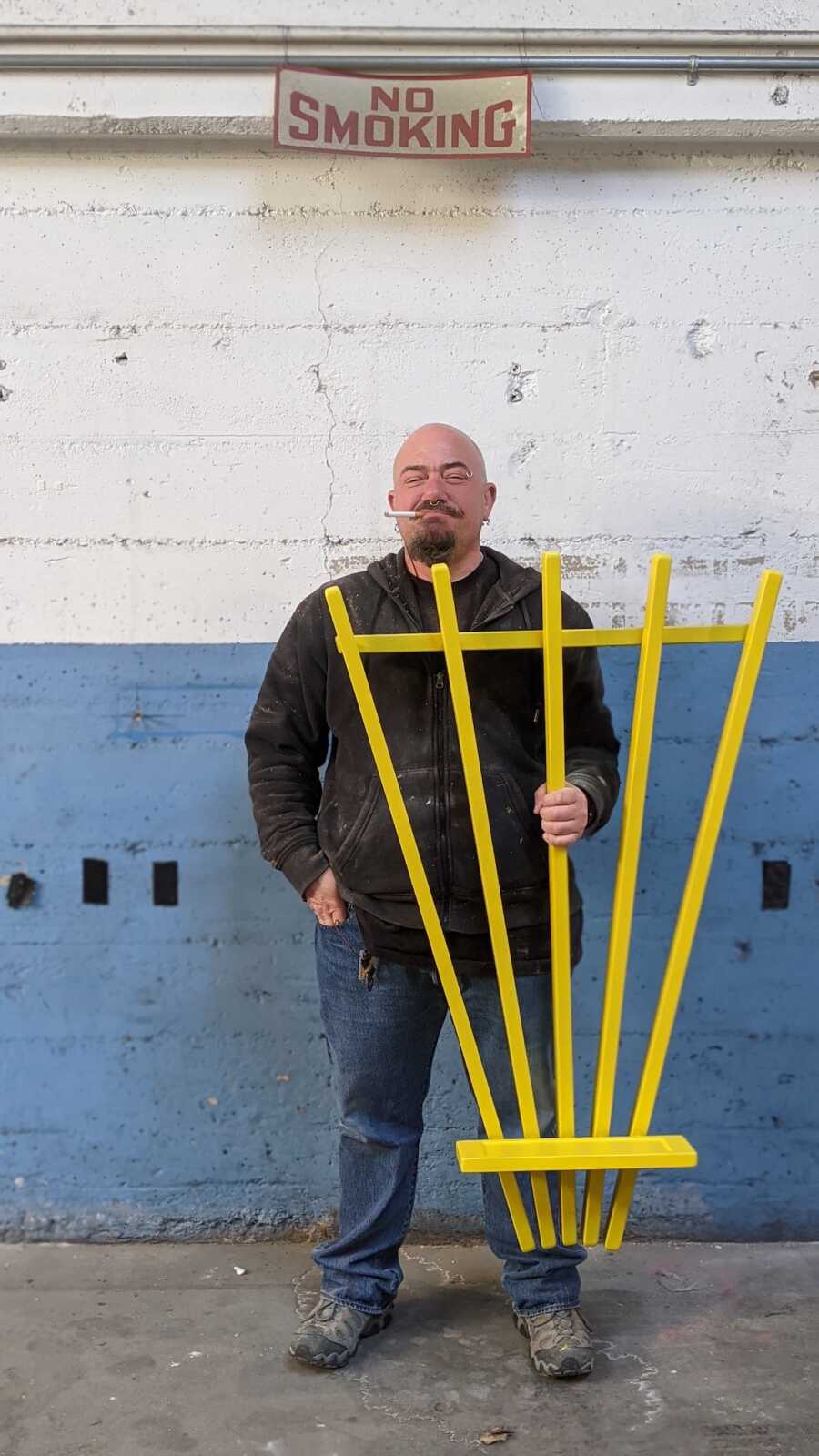 I search for formerly incarcerated people who have experience in woodworking. My expectation was that it would be relatively easy to find people who have that skill set since some prisons provide training on how to use woodshop tools, but I quickly realized it would be much more difficult to find those skilled felons. And when I found them, it would be even harder to keep them on board. I went through 10 people in about one year and nine months.
The first employee (literally) disappeared after two weeks, after saying she was excited to be on board as long as I would have her. The next employee was furloughed during Covid and when I invited him back, he said he found another job. The third employee lasted a couple months before he informed me his back hurt too much from a previous injury to continue working. Another employee ended up returning to a mental institution. And so on and so on. Everyone has had a unique and difficult story that resulted in their departure.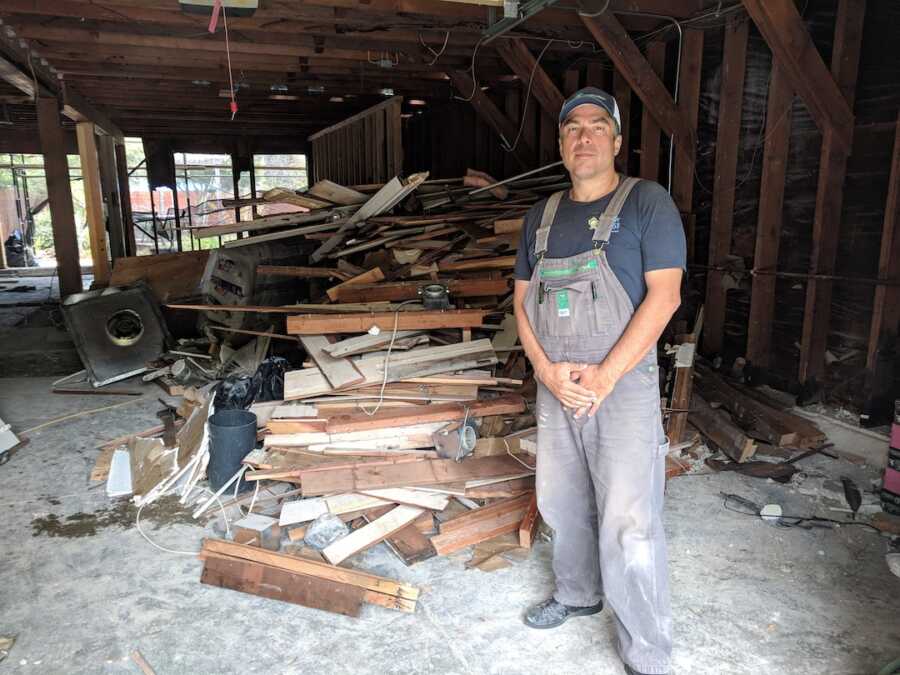 Gary, the fourth employee, who found his calling for art while in prison, was locked up for 45 years for a miscarriage of justice. After he was released, he had two jobs to keep him occupied so he could spend less time at a shelter (which he hated) while he was on parole. When Covid took the life of one of the people staying at the shelter, they released him to move to Sacramento, since he was in a high risk group. His talents have landed his art in multiple galleries – The Smithsonian, The Library of Congress, and at the MOMA in New York. Currently, he is starting a public shower program for the homeless in Sacramento.
The Formr objects are thoughtfully designed with the endeavor to redefine the object's functionality and form in an innovative way. Another challenge is designing objects that can be fabricated within the limits inherent to the unique building materials originally destined for landfill. From the overLAP laptop table that turns into an end table, to the HANGover multi-purpose coat rack with a shelf, to the cool sunglasses holder, the solutions are as unique as the mission.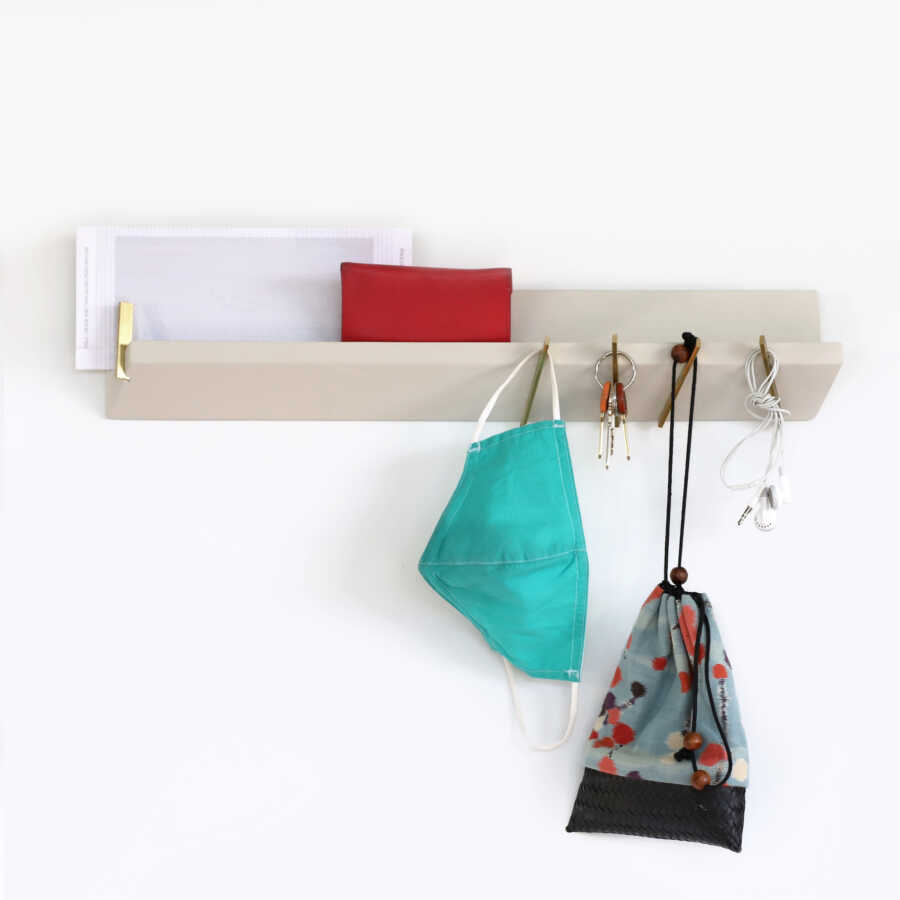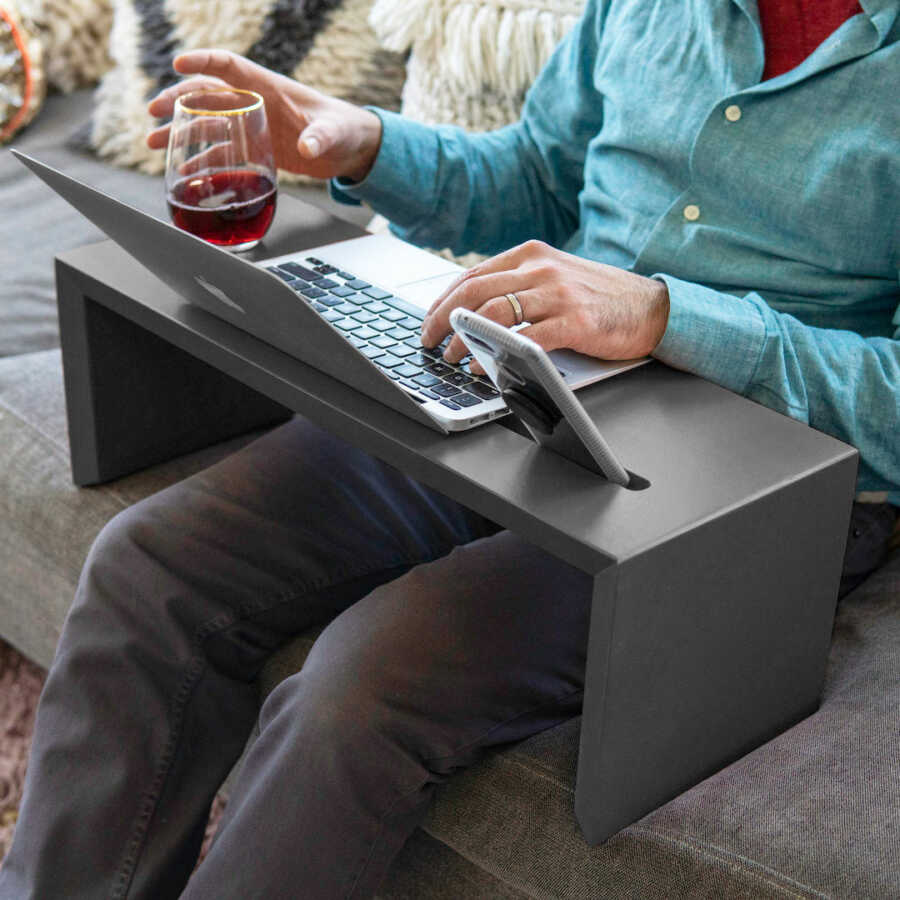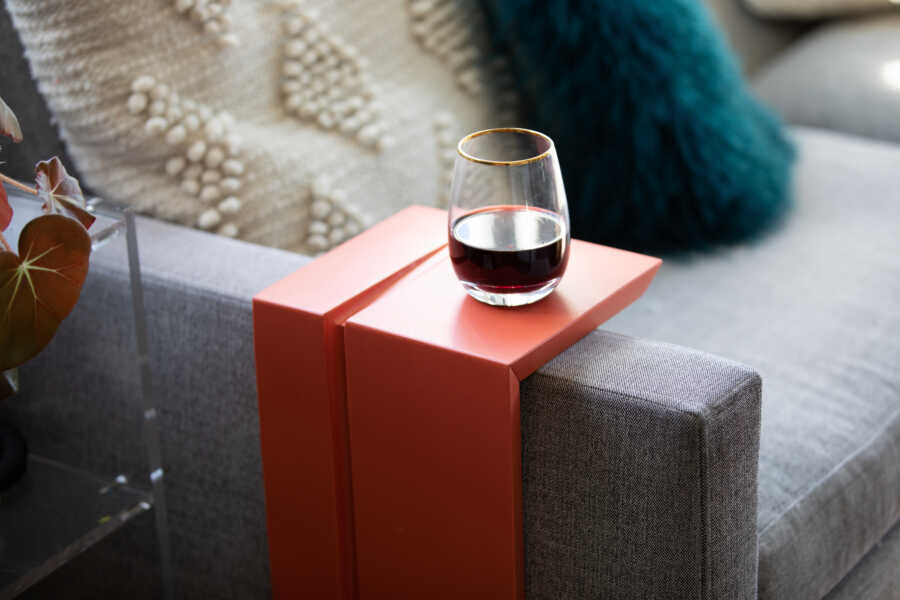 The craftsmanship of creating the objects takes center stage right next to the design. The cornerstone of the fabrication of every object is the attention to detail. It begins with the selection of the raw materials and then the painstaking process of cleaning the materials (which includes removing nails, screws, and dents). Once the materials are thoroughly cleaned, fabrication begins. The measure of the high level of quality of an object is visible when customers are stunned at the difference between the starting material and the finished product.
Since Formr is a direct to consumer brand (and the customer can't see the products in person), the only touch point we have with the customer is when they receive the package. The feeling of receiving a package and opening it is exhilarating. We all love it, even if it's a box with toilet paper from Amazon. The endorphins are flowing! That's why we place a lot of emphasis on the customer experience of opening the box.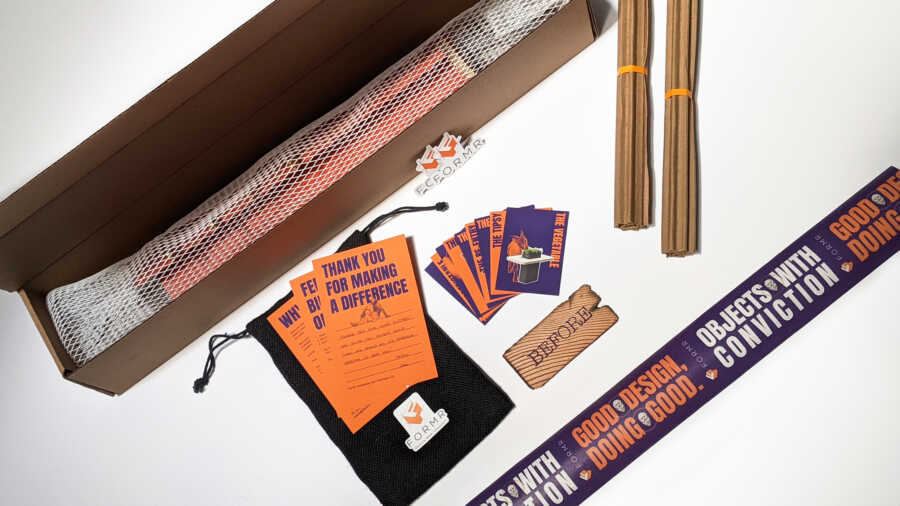 We focus on nice branding and packaging, which includes a pouch with rigid soft velvet cards containing a personalized thank you note from the employee, an explanation of the mission, images of the collection of products, stickers, and a sample of the material to show the customer what condition the material is in before we begin working with it. The customer sees how much we care, how important they are to us, and that they are getting something very special. And most importantly, they feel good about their purchase and about doing good.
After more than two years of assembling this unique two-pillared purposeful venture, I was ready to launch. I decided the launch day would be March 11, 2020 (which ended up being the same day the World Health Organization declared a pandemic). Unfortunately, San Francisco had issued the first Shelter In Place ordinance in the country within less than a week of Formr's launch date.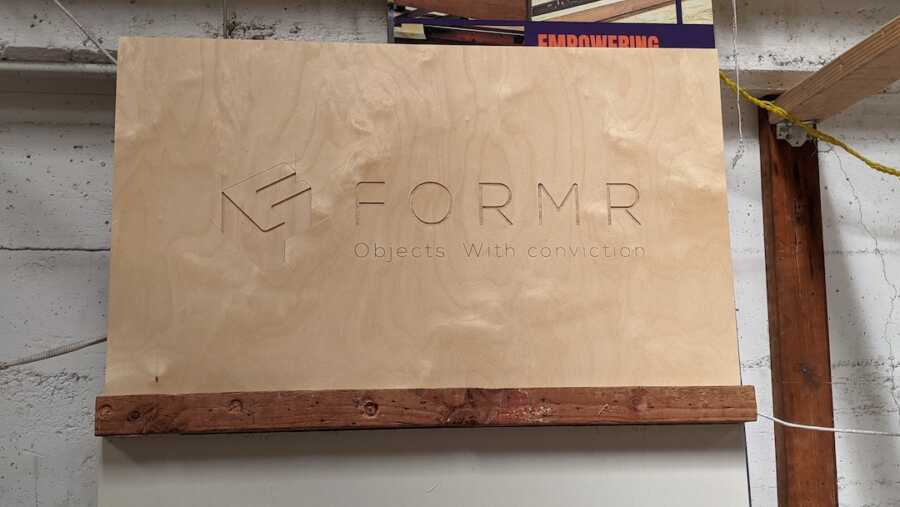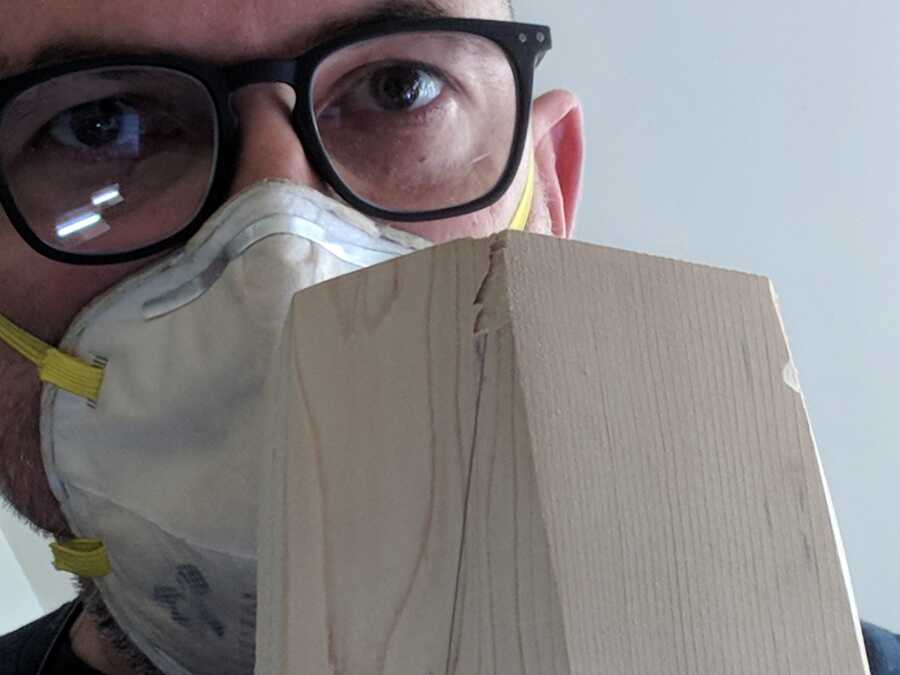 Within a week of launching the business, I considered closing it since the pandemic and the economy became so uncertain. But after doing some deep soul-searching, I realized I couldn't do that because I had too much invested financially and energetically. I decided I needed to persevere. And having the financial and motivational support of my family made it much easier to make that decision.
Could it be that Formr is heading in the right direction? The workforce is in place. The building material supply chain is secured. There are more objects consistently in the pipeline to continue expanding the collection, with frequent releases throughout the year. By investing into equipment that will provide more opportunities to use a variety of materials resurrected from the construction world, we will be able make more of an impact. We have launched the Correction Collection, which showcases new artisan creations and helps provide a voice and a new identity to formerly incarcerated artisans.
What does the future hold? I would like to have retail locations and the ability to share this model with others across the country, since the challenges we face are similar across the United States. If more businesses found ways to weave opportunities to do good into their mission, we would all be in a better place."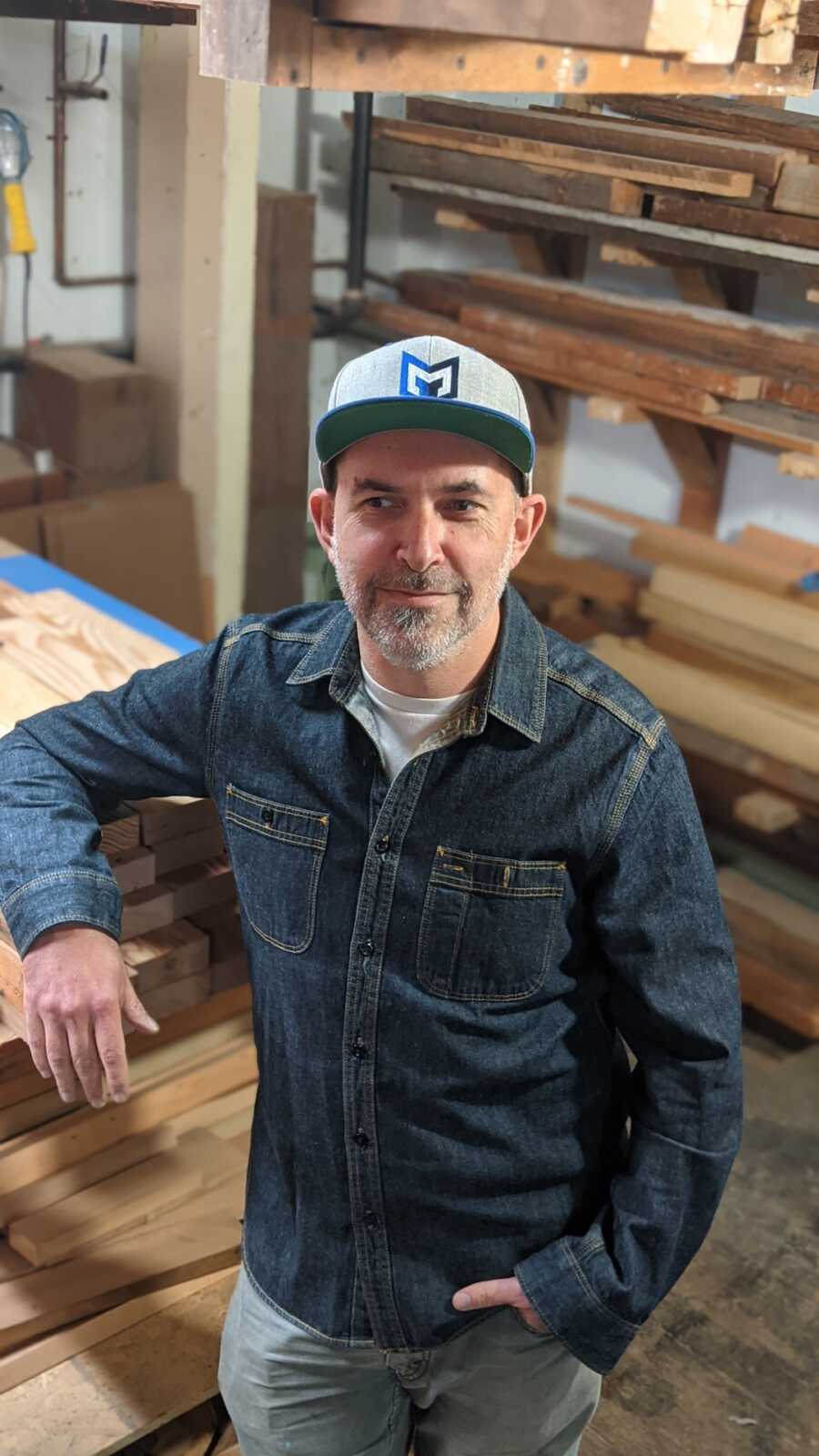 This story was submitted to Love What Matters by Sasha Plotitsa, Formr Founder & CEO. You can follow The Formr on Facebook, Instagram, Pinterest, and their website. Submit your own story here. Be sure to subscribe to our free email newsletter for our best stories, and YouTube for our best videos.
Read more stories like this:
'I was incarcerated at age 12. I sold all my parents' electronics and disappeared. By the end of the night, I injected heroin into my arm.': Man beats life-long addiction, 'My recovery is nothing but a miracle'
'Why bother? Nothing's left of my life.' I was a washed-up, homeless veteran injecting meth into my arm.': Veteran launches organization to end veteran suicide after battling addiction, 'Your life is worth living'
'Yes, I have 2 kids. Yes, I smoke weed daily. Weed makes me a better mom.': Mom says marijuana has helped her anxiety, 'weed is my glass of wine'
'I told her, 'I'm looking for a 'suit.' He's an ex-felon, an addict, covered in ink, going through a divorce, currently unemployed. Yeah, No!' We married just 3 months later.'
Do you know someone who could benefit from this story? SHARE this story on Facebook to let others know a community of support is available.