"Five years ago, my husband and I packed up our four kids and moved across the country to a tiny town in the middle of the prairies. When we arrived at our new house, there was an extra bedroom waiting to be filled. We discussed all the possibilities: an office, a playroom, maybe extra storage. In the end, it remained empty; none of the options seeming right.
At the time, we were planning to have another baby. Neither of us felt our family was complete and that empty bedroom needed someone to fill it.
A year after we moved in, the room remained empty and we started to pray about the person who would fill it. The city we lived in had a huge need for foster parents. There were children coming into care every day with nowhere to go and that empty room seemed to be calling out for someone.
When we applied to become foster parents, we had no idea what we were getting ourselves into. We thought fostering just meant loving a baby until they were ready to go home. We thought it would be easy and uncomplicated… what could possibly be difficult about loving a child?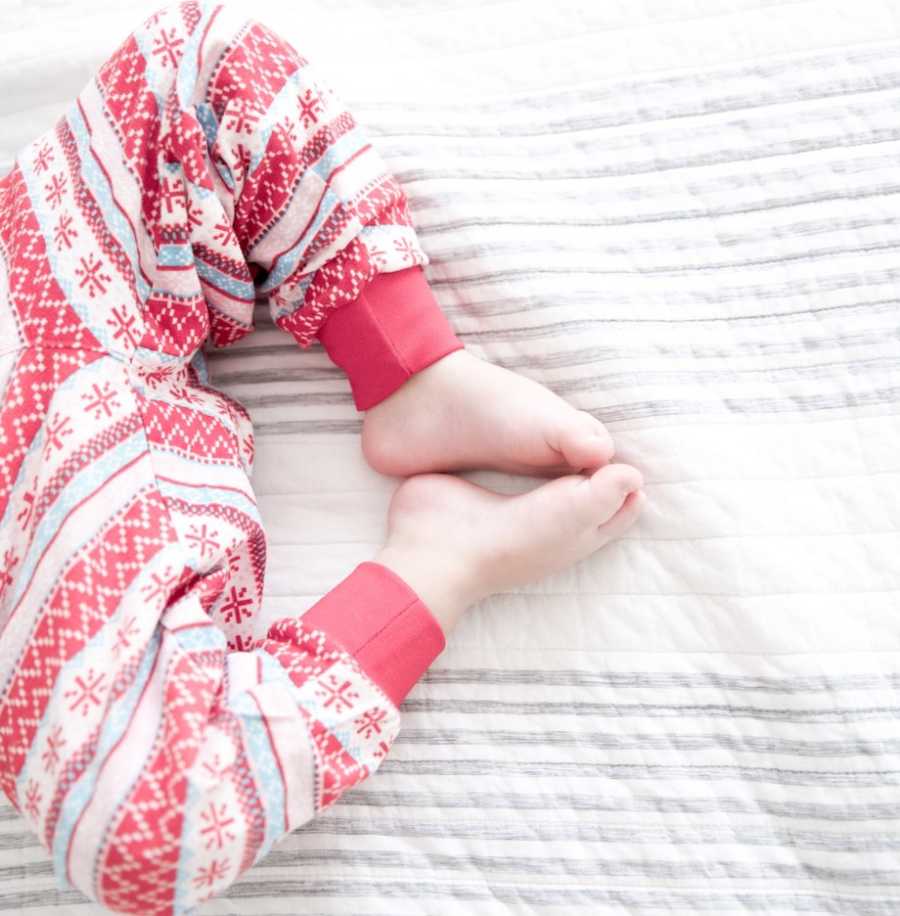 What we didn't realize is fostering is about so much more than just loving a child. It's about loving their whole family. It's about advocating for them, cheering them on, facilitating visits, taking them to therapies, celebrating big wins, and grieving hard losses.
As a military family, we are no stranger to goodbyes. We thought that we were prepared for what was coming.
Our first baby stayed for four months. When she left, I couldn't get out of bed for two days.
Our second baby left after six months. We celebrated hard when she was able to reunite with her mama. There is nothing more beautiful than seeing a family become whole again. And yet, when I kissed her chubby cheek and told her I loved her for the last time, my heart broke all over again. I had no idea it was possible to be so happy and so full of grief at the same time.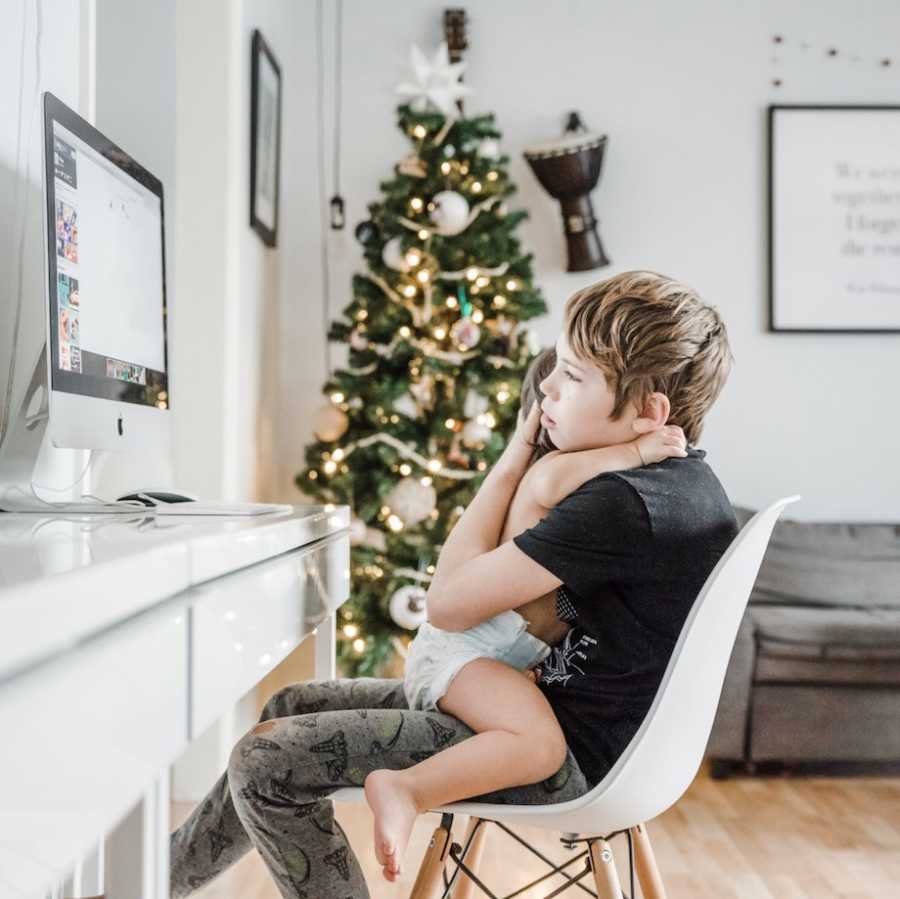 Our teen stayed for a few months with her son. Just enough time for me to get used to make-up all over the counter and my phone charger always disappearing. She loved to try and shock me so I learned quickly to control my facial expressions. Even when she came home with multiple new facial piercings. She drove me crazy in the very best way. When she left, I started leaving my eyeshadow out just so it felt like she was still here.
We've had babies stay for 14 hours and we've had kids stay for two years. We loved them all the best we could and when they left, they took a piece of my heart with them.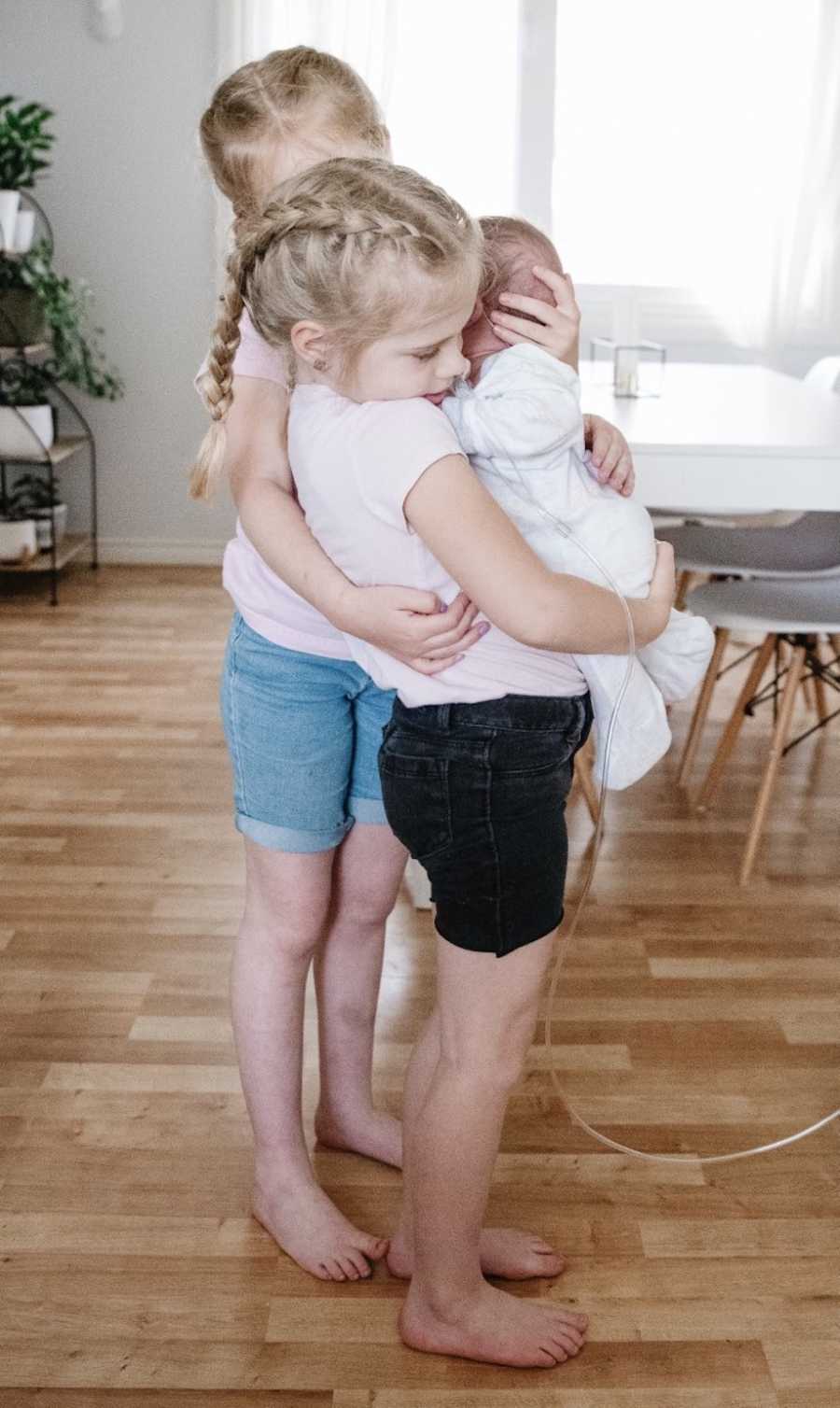 There was a time when I didn't think I had anything left to give. While saying goodbye was always the plan, it still hurt. Every time another child left, I would grieve not just for that one, but all the children that had left before them. It was painful and exhausting for everyone. But then a tiny baby with big brown eyes was placed in my arms and I knew I would do this a hundred times over if it meant I could shoulder even a fraction of their pain. Children in foster care have lost so much… their family, their community, their home. They shouldn't have to go through that alone. It hurts to say goodbye when they leave, but I think it would hurt more knowing I didn't help because I was scared.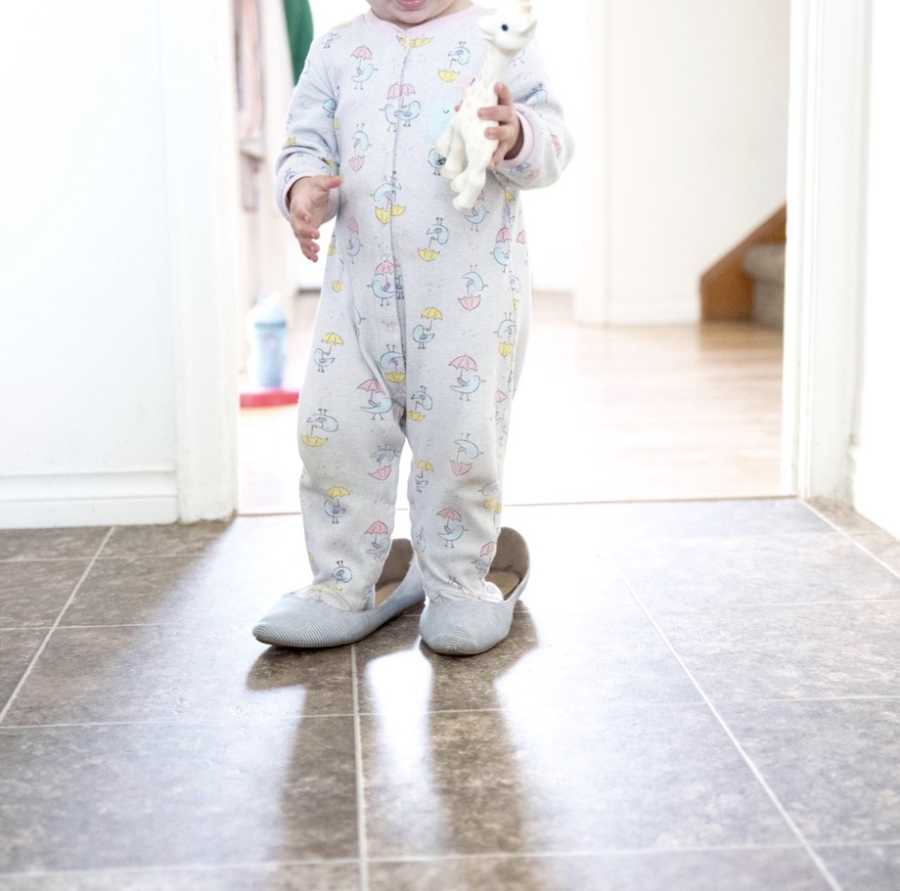 Last year, my husband was deployed. For months, I ran our household alone, parenting 8 kids through the first day of school, Thanksgiving, Halloween, Christmas, New Year's Eve, birthdays, anniversaries, a surgery, a funeral, and everything in between. I spent so much time missing him, some days it was hard just to make it through. I started to imagine what it must be like for my kids' families. Just like me, they spent their time worrying about someone they love and missing them every day. They're incredibly strong, my kids' parents. They get up every day and fight for their family and when they finally win, it's a sight to behold.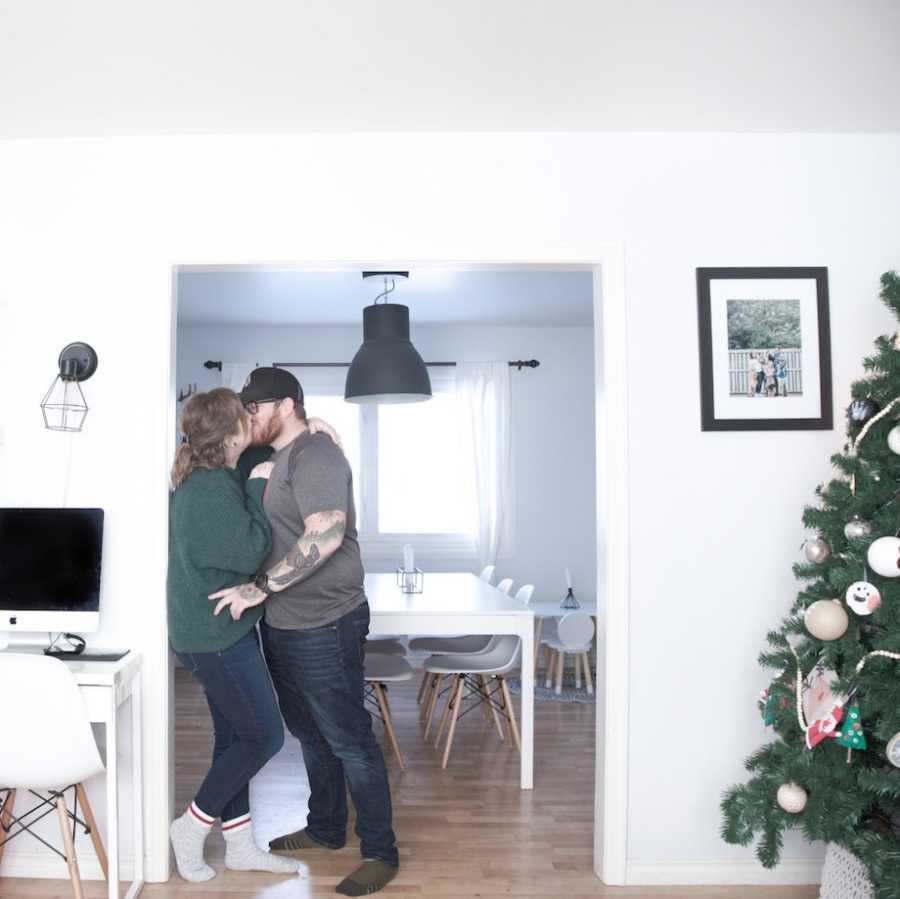 In three and a half years, we have had ten children come through our home. We have had the pleasure of watching families overcome unimaginable obstacles and fight demons I could never understand to get their children back. We have held their hands in court and cried together on hard days. It has been our greatest joy to place their children in their parents' arms and watch relief flood their faces as they realize this time, it's forever. We have built relationships with these families and they have taught us so much about resilience and perseverance and what love really looks like.
When we stood in that empty room five years ago, we could never have imagined it would be filled by so many incredible little beings. That we would spend nights sleeping on the floor next to cribs so terrified toddlers felt safe enough to shut their eyes. That we would spend hours rocking crying babies, our own tears falling silently alongside them. That it would be filled with the sound of laughing toddlers and sassy teenagers. That it would say goodbye to its occupants over and over again… but would never stay empty for long.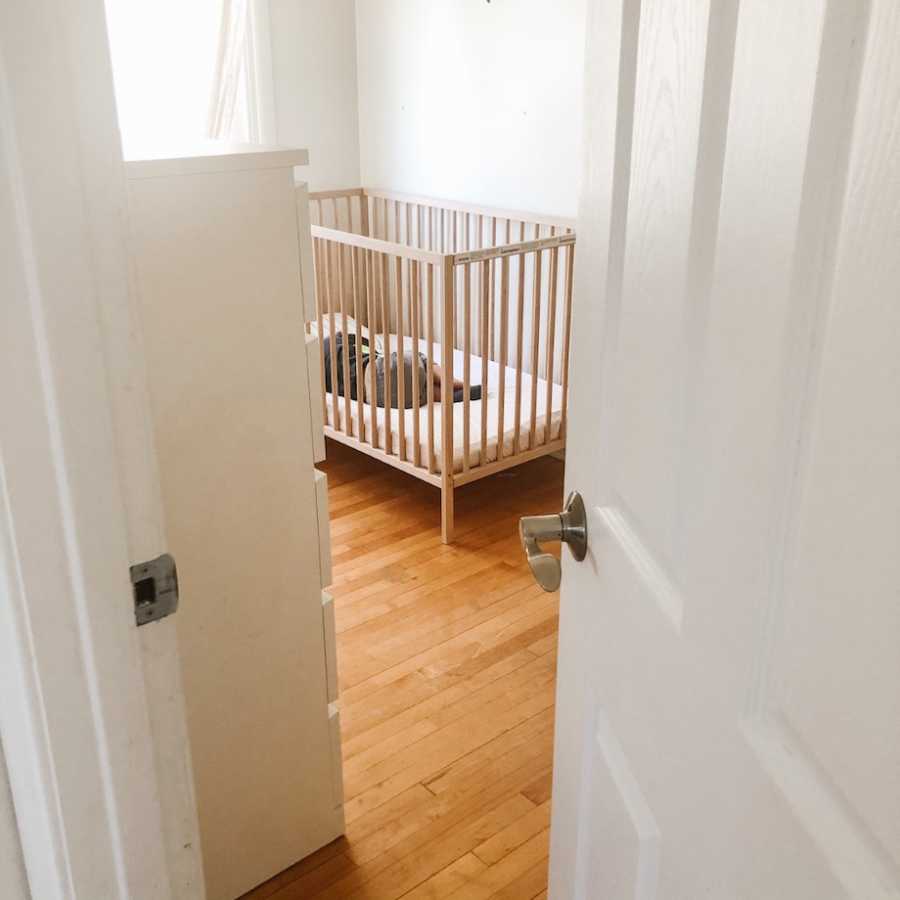 We're getting ready to pack up and move across the country again. This time with two more children in tow. I don't think there will be another empty room this time and it makes me sad. I can't imagine what kind of life we would have had here without foster care. I could have missed out on so much. Our family has grown so much… and not just with more children. When we invited those children to be a part of our family, we invited their whole family too. We've added honorary aunties and uncles, siblings, cousins, grandparents, and more. Our definition of family has changed for the better. And I wouldn't want it any other way."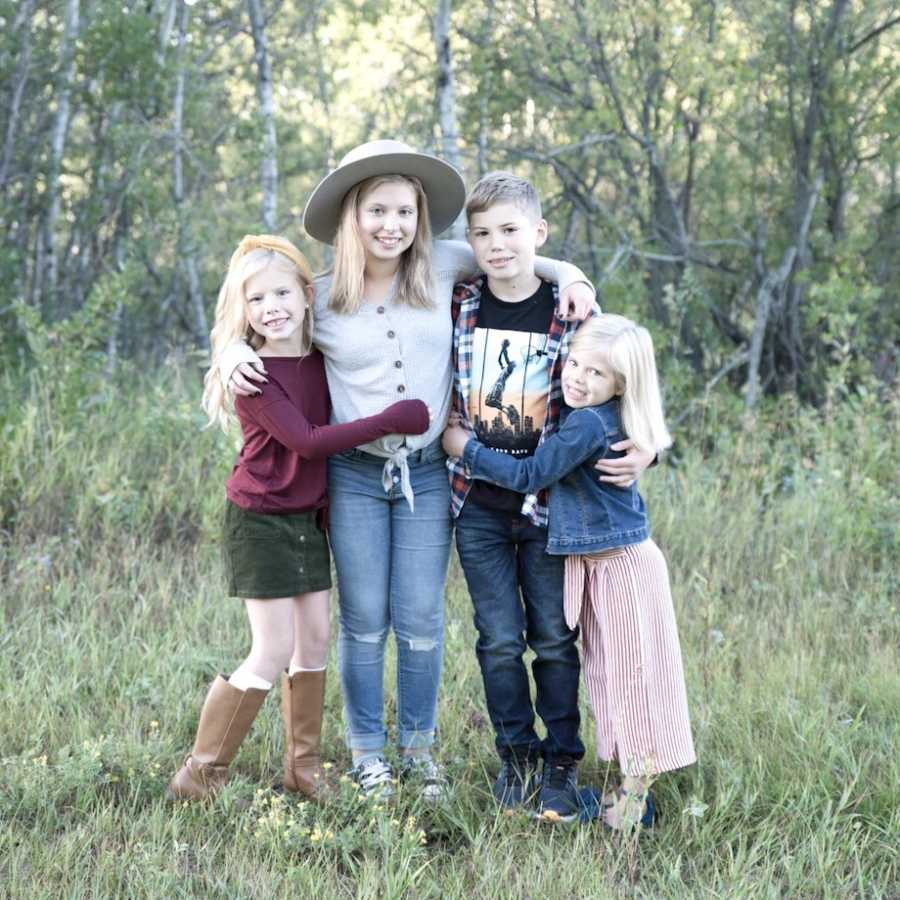 This story was submitted to Love What Matters by K. You can follow their journey on Instagram. Do you have a similar experience? We'd like to hear your important journey. Submit your own story here. Be sure to subscribe to our free email newsletter for our best stories, and YouTube for our best videos.
Read more touching stories like this here:
'Oh, are you babysitting?' 'They're mine.' I'm a 30-year-old single black woman with 3 white kids. Love has no color in my home.': Woman adopts 1 boy, 2 siblings from foster care, 'love is love, no matter the color'
'I wiped away tears and quit ignoring the calls from CPS. 30 minutes after I told my 1st grade students goodbye, I had a 4-week-old baby placed in my arms.': Mom says fostering journey is 'nothing like I imagined'
Do you know someone who could benefit from reading this? SHARE this story on Facebook with family and friends.