"I picked up my 3-year-old daughter from preschool and listened as she told me about her new best friend; the one who had the 'cutest' little sister.
'Mommy, when will I have a sister?' she asked. As my eyes welled up with tears, I said, 'I don't know honey. You'll have to talk to God about that.'
Although I was pregnant with what I believed to be a baby girl, I knew I wouldn't be for much longer. Shortly before dropping my daughter off at school that morning, my water had broken. At 17 weeks and 6 days pregnant, it was much too early to be experiencing the signs of labor. And much too early to give birth to a baby who could be expected to live.
My daughter's question made me feel defeated and deficient. My body had failed, and the life of my baby was doomed. The visions I had for our family of four had disintegrated and I realized that it wasn't just me who was losing someone, but my daughter too. I was losing my baby, and she was losing her sibling. Her playmate and friend.
Nearly three weeks later, I delivered my baby. Born still. A baby named Micah who, in my heart was a girl, though for reasons too complicated to explain here, I will never know for sure. I caught a glimpse of what that baby would have looked like in the future, as I observed a tiny face with features similar to that of my daughter. I was grateful to have seen my baby, those features forever etched into my memory. But as time went on, I regretted that my daughter hadn't been given the chance to do the same.
From an outsider's perspective, I remained a mother of one. My daughter, an only child. And though I would always carry memories of my baby who was gone too soon, my daughter would have no memory of the sibling she didn't get to meet.
Her question haunted me for months. I questioned whether or not my daughter would ever have a sister. Or a brother, for that matter. I longed to give her the opportunity to hold the title of Big Sister. I ached to be able to watch her dote on a sibling; to listen to her brag to her friends about how adorable her little sister or brother was. When her bedtime prayers included a request for a sibling, I wondered if she was destined to be an only child.
Eighteen months later, I stopped wondering as I introduced my daughter to her healthy baby brother. She eagerly stepped into her role as a big sister and was captivated by the sight of him. As she showered him with love and focused all of her attention on him, I acknowledged all that she had missed after Micah had died.
But I also realized that she was and will always be a big sister to Micah, despite the absence that has been caused by death. My daughter fulfills this role in a much different way than she does with her living sibling, but she fulfills it nonetheless. She shows her love by releasing balloons into the sky, with the hope that they will reach Micah in heaven. She carefully chooses toys and creates beautiful pictures to leave at Micah's grave. She tells her friends about the baby she never got to meet, and she asks me questions about the life of a baby that was cut short.
She gets confused about why Micah isn't here. But one thing is clear. She will always be Micah's big sister, just as I will always be Micah's mother."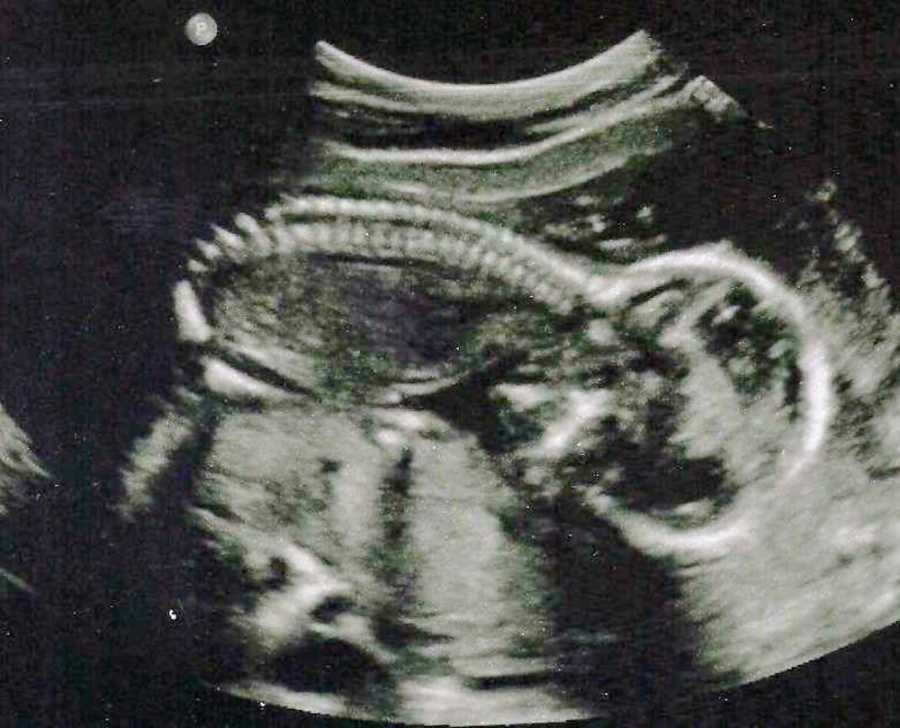 This story was submitted to Love What Matters by A Beautifully Burdened Life by Jenny Albers. The article originally appeared here. Submit your story here, and be sure to subscribe to our best love stories here.
Do you know someone who could benefit from this story? SHARE on Facebook or Twitter.