"We started our surrogacy journey in July of 2019, but this was a journey I wanted to be on long before we officially started the process.
In 2008, I gave birth to our first baby, a boy, and it was during his pregnancy I realized how much I loved everything pregnancy. After having our second child in 2010 (a girl), I started talking to my husband about surrogacy. I really wanted to carry another baby, I love being pregnant and love the joy it brings and wanted to bring that joy and happiness to someone who may not be able to do so on their own. After discussing surrogacy for a little while, we decided we wanted to have one more baby of our own.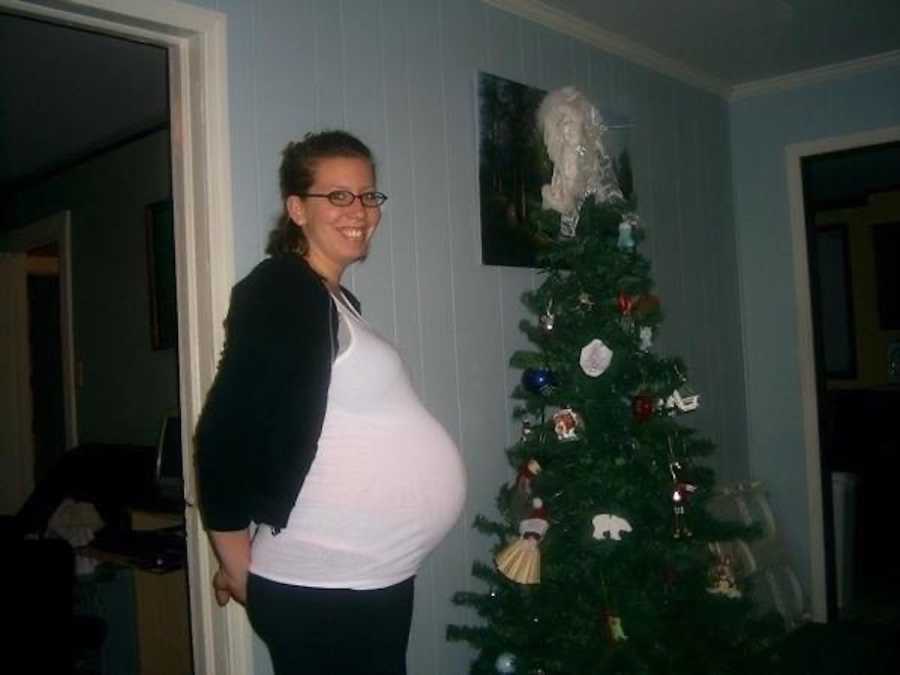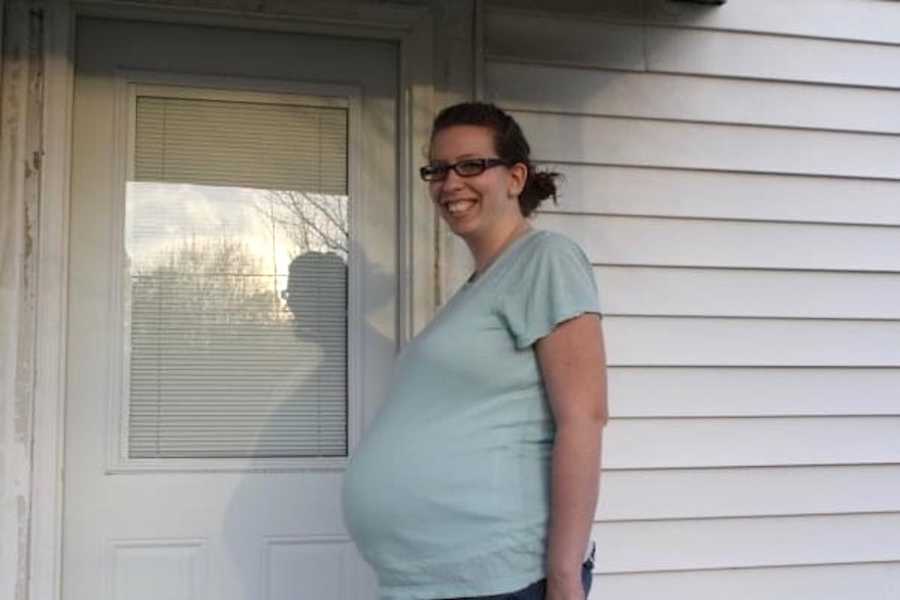 In 2012, we welcomed our third baby, another girl. After she was born, we knew our family was complete. When she was about two years old, I started to bring up surrogacy again to my husband. I knew our family was complete and we didn't want to have any more biological children or raise any more of our own, but I still felt this longing to be pregnant again and help a couple who may otherwise not be able to have a child of their own.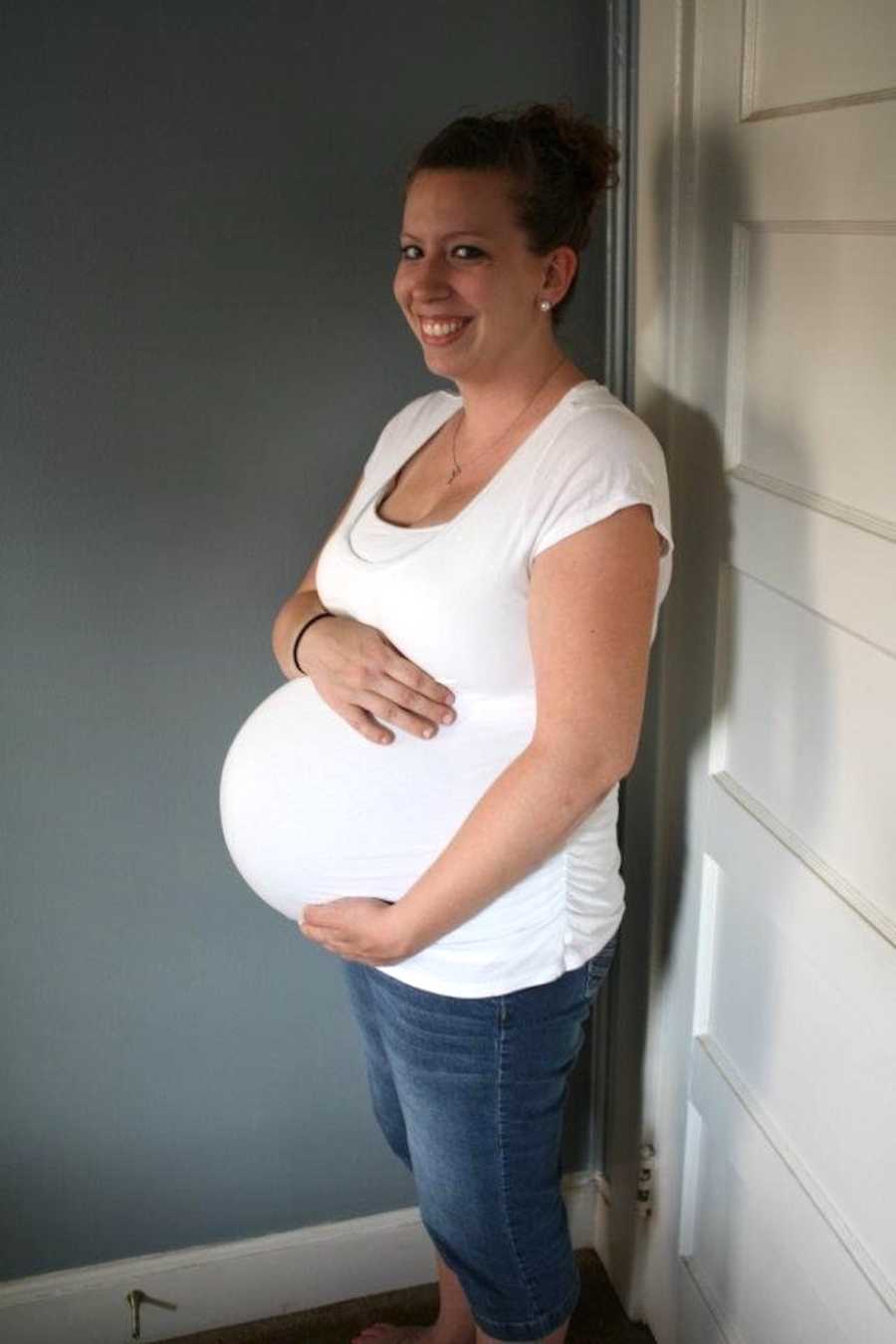 For the next 4-ish years, my husband and I talked about surrogacy off and on. On July 26th, 2019 we were talking about it, and my husband looked at me and said, 'Is this something you will regret not doing later in life?' I immediately burst into tears and responded with 'yes!' He replied, 'Then let's do it!'
That afternoon, I submitted a questionnaire to the agency I had been researching and then had a phone consultation the following week. For the next few months, my husband and I went through all the steps: submitting documents, obtaining medical records, and waiting. At the end of August, I was medically cleared and ready to move onto the next step, the psychological evaluation. At the beginning of September, I completed the evaluation and passed and by the end of September, we had our first intended parents profile emailed to us. My husband and I reviewed and my heart broke for them and all their heartache. We decided to move forward with the match.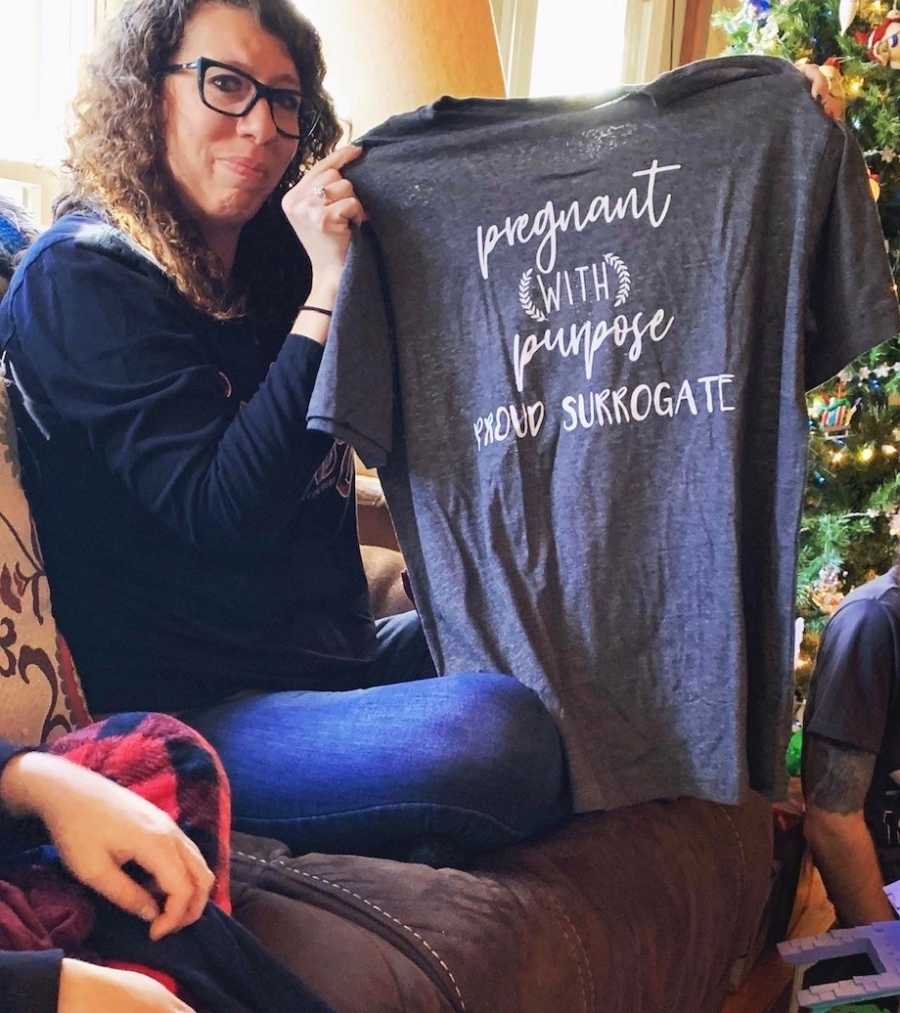 Come October, things were moving along great and it seemed like smooth sailing. At the beginning of October, my medical records were approved by their clinic. We had a video call and got to see them and got to know them a little better. On the weekend of October 11, my husband and I drove to Salem, Massachusetts for our 13th wedding anniversary (October 14th). On our drive home on the 14th, we received an email from our agency requesting a face-to-face meeting with the intended parents either that week or the next. I provided some days but also told her we were driving home from Massachusetts and would be passing through the intended parent's home state and could stop and meet with them if that was allowed and something they would be willing to do. So after a few phone calls and some more driving, we met them for dinner and got to know them and their journey a little better. All I kept thinking was this was such a great way to spend our anniversary and it's one I will never forget.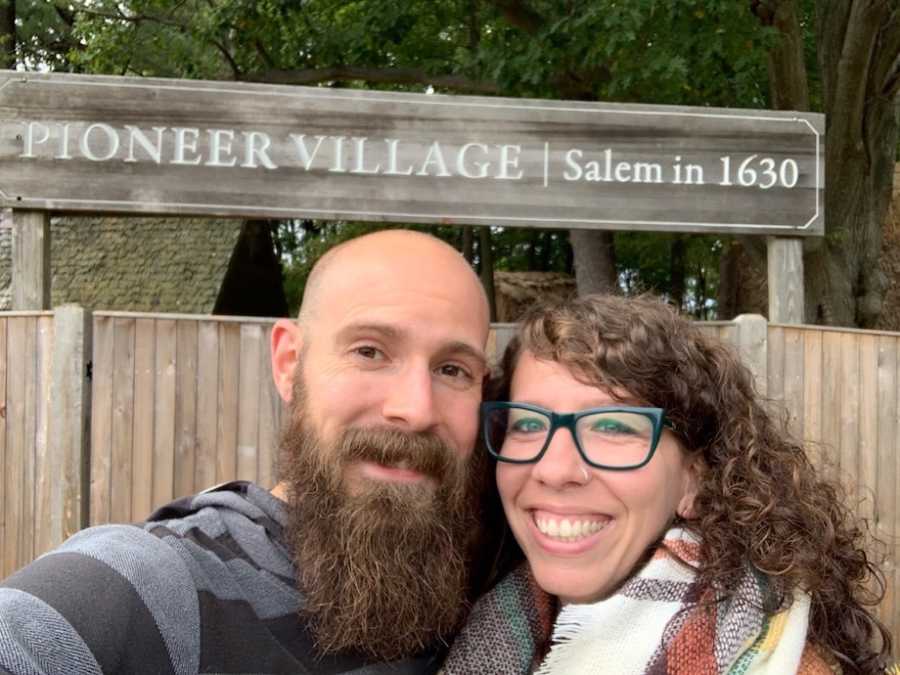 Things continued to move forward — we had a phone call with their fertility clinic, paperwork sent to the clinic, a contract was written up and signed and a mock transfer was scheduled. Everything was going great! By mid-November we had dotted all our 'I's and crossed all our T's' and my dreams were coming true.
On December 5th, 2019, my husband and I flew to our intended parents' home state for our mock transfer, group counseling session, exams, and medication protocol appointment. We checked into our hotel and headed to dinner with our intended parents. Dinner was great! We talked about all of our hopes for this journey and what got us to this point in our lives. After dinner, we headed back to the hotel to rest for the appointment the next day.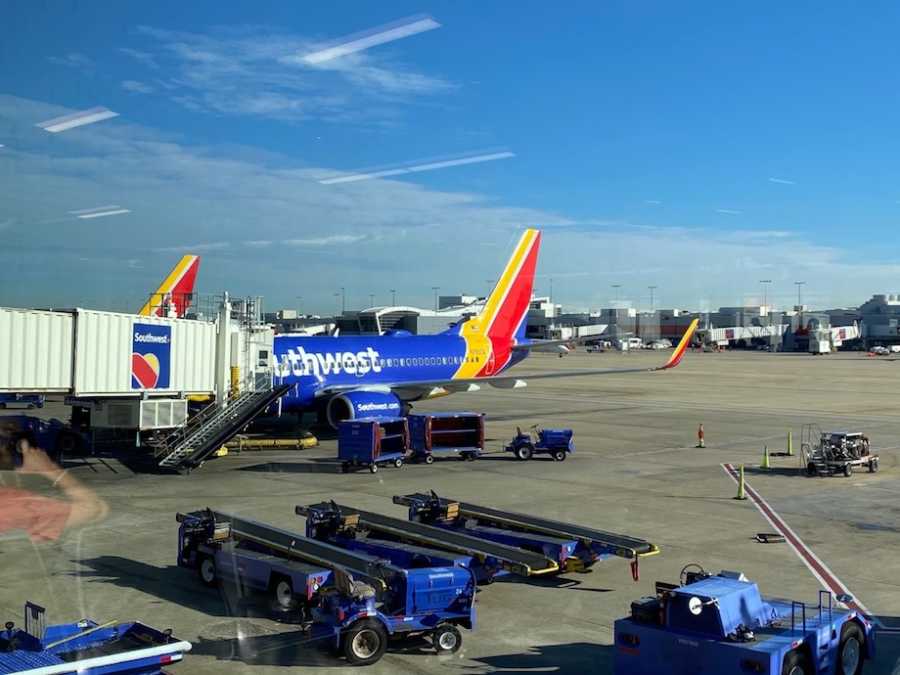 December 6th, we headed straight to the fertility clinic and proceeded with our mock transfer, group counseling session with our intended parents, exams, blood work, and medication protocol. The fertility doctor said I was an 'excellent GC (gestational carrier) candidate,' but my blood pressure was a little elevated. They wanted to have that rechecked by my doctor when I got back so I could be cleared and we could start the medications before the transfer.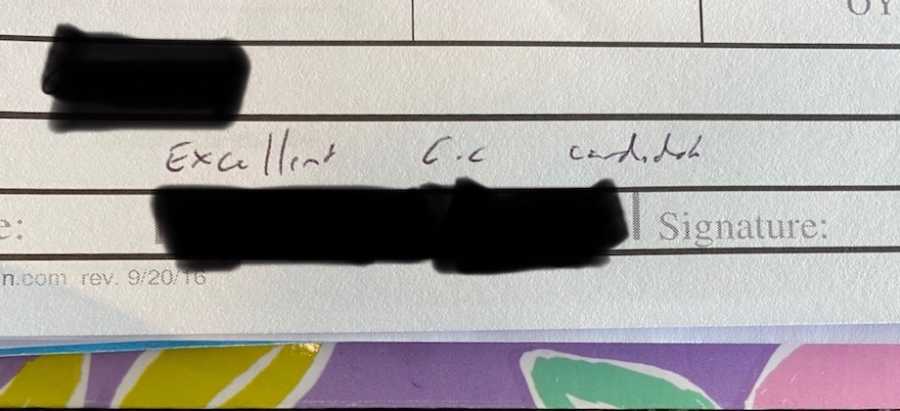 Three days later, I saw my doctor and my blood pressure was still elevated, so my doctor started me on medication to help lower it. I never had blood pressure issues before, so this was all new to me. January 2, I went in for a follow-up and my blood pressure was still slightly elevated so my doctor had me start a different medication. January 10th, my coordinator called me to tell me the intended parents no longer wanted to use me as their surrogate. I was crushed. I 100% understood why high blood pressure would be unhealthy for me and/or a potential baby, but it still hurt — I went from never having blood pressure issues to all the sudden having elevated blood pressure, being put on medication for it, and my dream of helping a couple become a family was being ripped out from under me.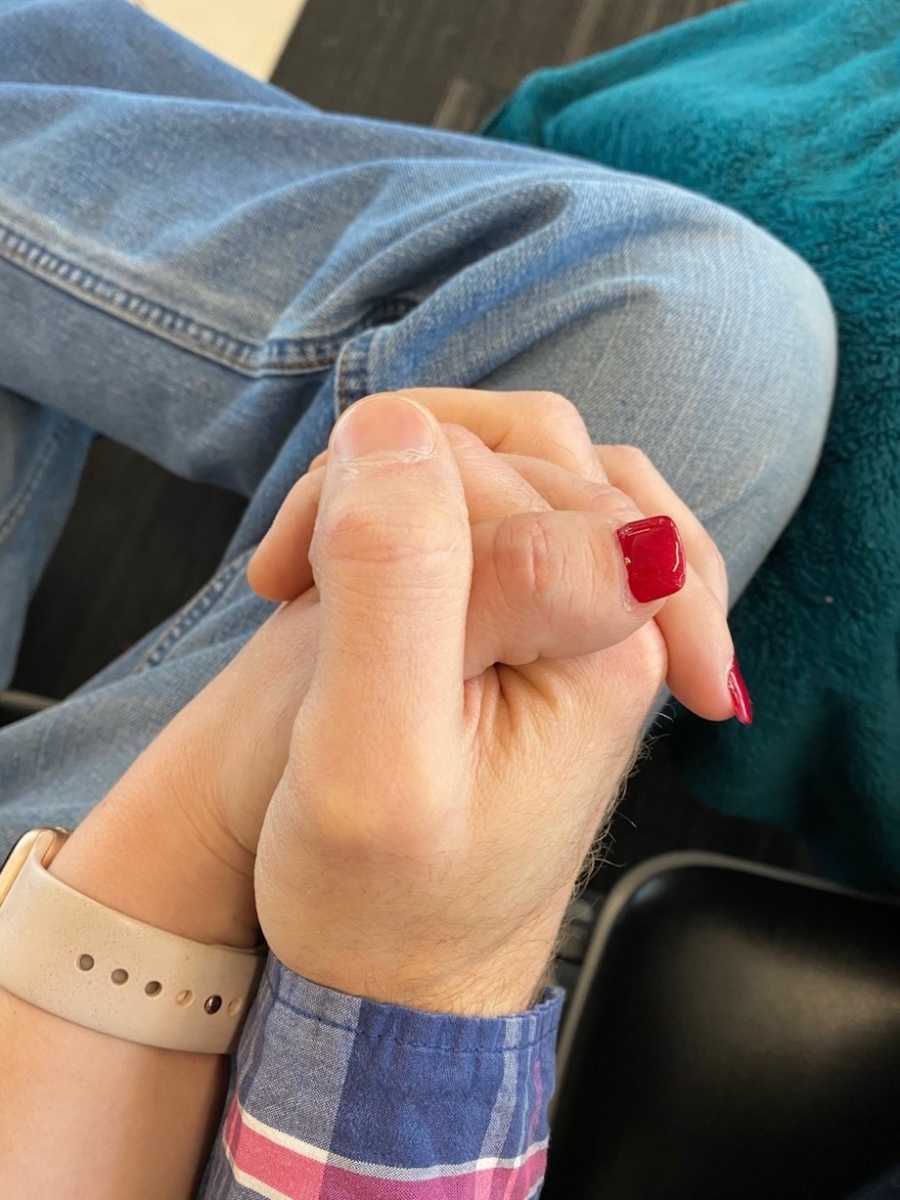 After that, I started working toward getting off my medication by trying to figure out what was causing my raise in blood pressure. In March, I got an unexpected call from my coordinator letting me know their agency could no longer work with me because I was on blood pressure medication and not showing signs of getting off them. I was heartbroken! Everything I hoped and dreamed for seemed to be over. I felt like I had come this far only to have it ripped away from me.
From then on, I decided I wasn't going to let this be the end of my journey. I started working out, eating healthier, and focusing on me. I am in a better place mentally and physically. I have started the surrogacy process with a new agency and while I'm not off my blood pressure medication yet, I hope to be soon, and then hopefully I can move forward with my journey. I have no idea what will happen — if I will ever be able to live out this dream of mine — but I do know I am going to keep pushing forward and try to find my way toward my ultimate goal of making a couple a family!"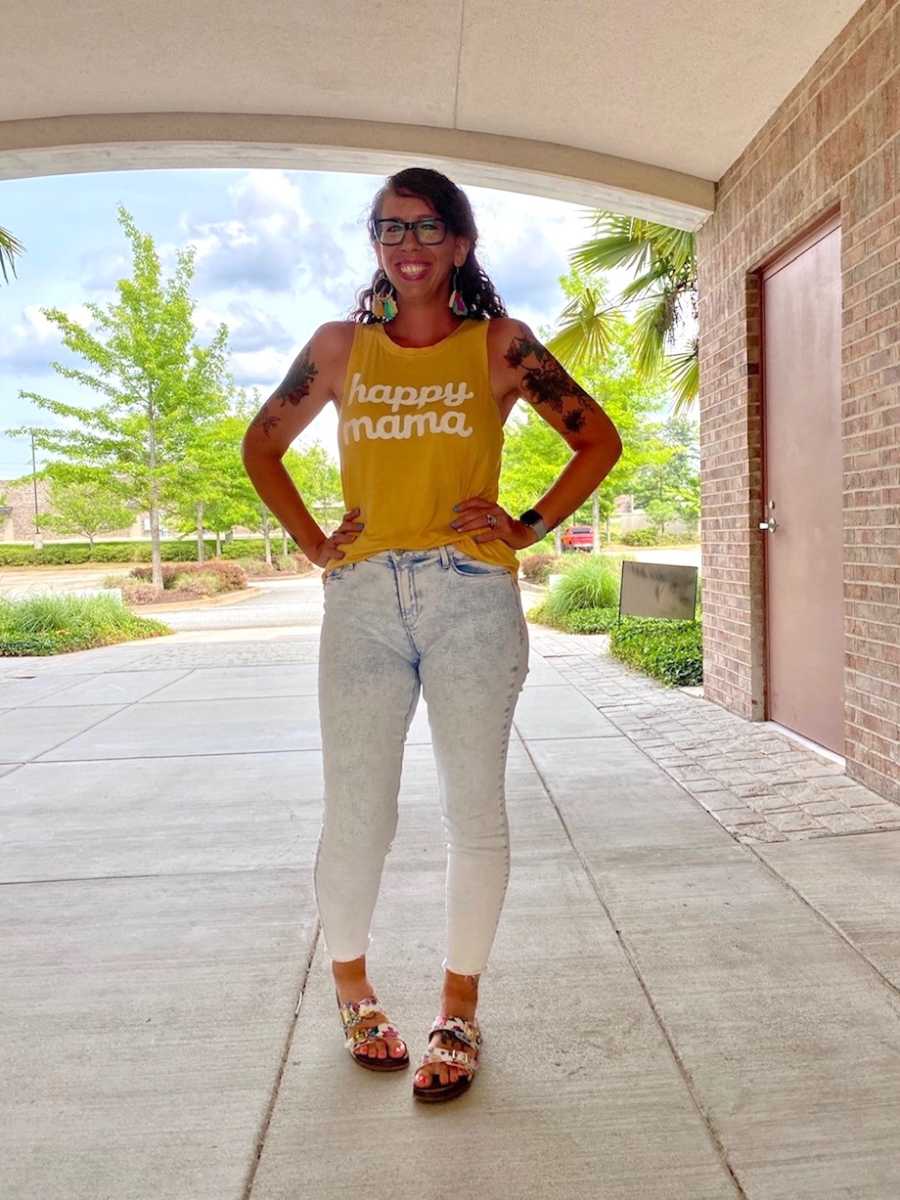 This story was submitted to Love What Matters by Rachel Hoeller from Georgia. You can follow their journey on Instagram. Do you have a similar experience? We'd like to hear your important journey. Submit your own story here. Be sure to subscribe to our free email newsletter for our best stories, and YouTube for our best videos.
Read more touching stories like this:
'He was too small to be saved. Have $120,000 cash ready if you want to move forward.' Our jaws hit the floor.': Sister becomes surrogate after unexplained infertility, still birth
'I was 6 weeks postpartum from a pregnancy that ended with me giving the baby up. 'What's wrong with me?' I sat, tears rolling down my face.': Surrogate says 'there is no greater joy than making somebody else a mama'
'Not many husbands would support their wives bringing someone else's baby into the world, but mine did.': Woman births 2 rainbow babies after infertiliy, becomes surrogate for struggling couple
Spread beauty and strength for others. SHARE this story on Facebook with family and friends.