"I married my college sweetheart on November 12, 2016, 8 years after we began dating. 5 weeks later,  I was diagnosed with cancer.
The diagnosis came as a shock to everyone in my life, especially because I was only 28 years old and 'did everything right' when it came to being 'healthy.' I remember that period of time and what wasn't so obvious to everyone around me was, I quietly suffered from depression and anxiety. In a weird way, I was grateful for the diagnosis because it gave me a reason to finally stop and reassess my life. Frankly, I know a lot of people who struggle to practice regularly checking in with themselves. So, I'm not surprised I felt like I needed 'a reason' to re-evaluate my priorities, behaviors, habits, etc. other than just needing to check in with myself.
Cancer has a way of waking you up to the reality that life is short. It reminds you humans have a 100% mortality rate and tomorrow isn't promised. With that in mind, it was really important for me to stop taking life for granted. I, naturally, had my sad moment, but it didn't last long. I was actually optimistic and excited about the future. I truly felt like I was given a chance to completely change the trajectory of my life and adjust the attitude I had about life in the process.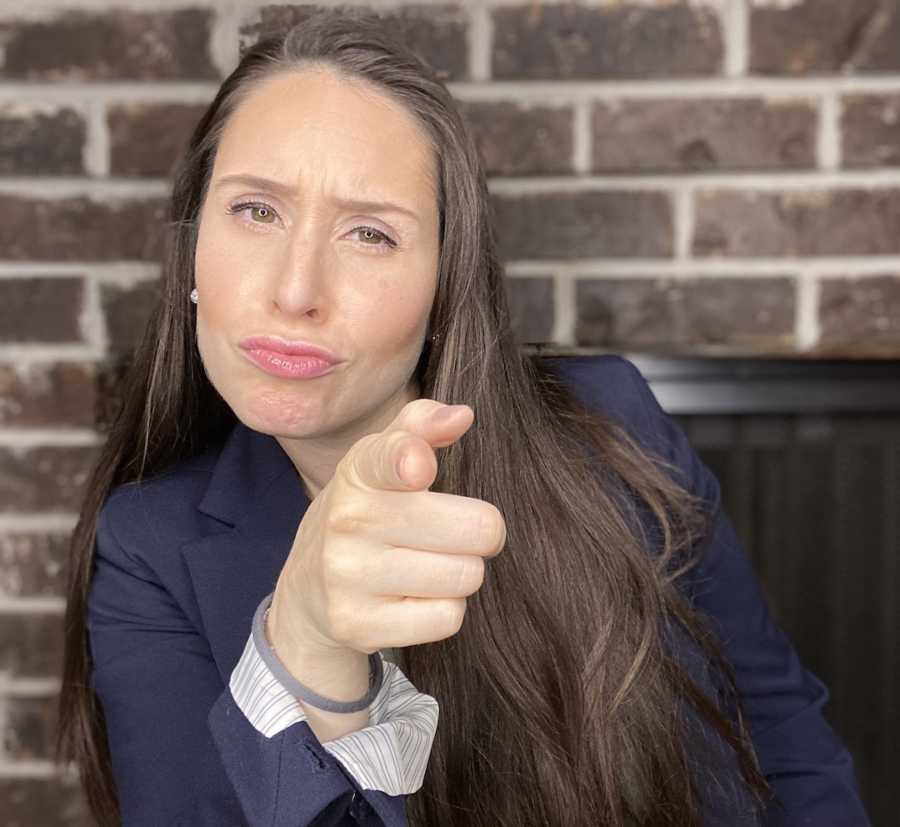 After a thorough review of treatment options and lots of prayers, my husband and I decided against the standard of care. I wanted to try a natural approach and agreed to do chemo if the disease progressed. Ultimately, it was important for me to be at peace with any and all decisions in my life. This looked like prioritizing my mental health and managing stress more effectively. I also doubled down on my diet and exercise routines, maximized on supplements that boosted my immune system, and sought to reconnect with myself in ways I hadn't in a while.
I grew up on the east coast, so I was in the habit of hurrying through life. I saw the world through a time-sensitive lens and lived in a cycle of stress and anxiety. I was in a job that paid really well but did nothing to fulfill me. The hardest part about my situation was that the decisions I made often felt forced and resulted from trying to 'keep up' with the life (and bills) I'd built versus contributing to the life I wanted to live.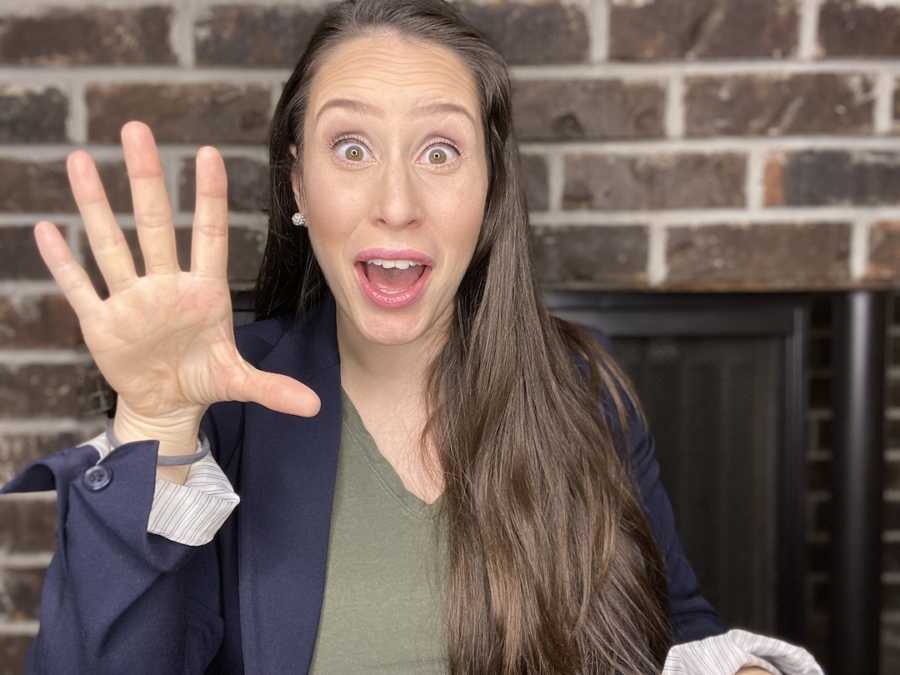 I quickly realized the cancer diagnosis was actually a blessing in disguise. It gave me something that nothing and no one else could: perspective.
In the months that followed that diagnosis, I focused on doing things I absolutely loved. I danced more. I connected and reconnected with people I loved. I cooked recipes from scratch. I hiked harder trails. I wrote blog posts and book chapters (yet to be shared). I played Tetris without guilt. I slowed down. I learned to rest. I remembered things I tried hard to forget. I healed from some things and built up the courage to confront others.
Just a few months before our wedding, I'd taken an in-person certification training to become a life coach. I was already a certified personal trainer and worked with highly ambitious women in Fortune 100 companies. I saw a common trend in the lives of the women I worked with and thought 'life coaching' was worth looking into, as I wanted to better serve my clients. I thought about going back for a psychology degree, but after some research, felt more aligned with the role a life coach could play in other people's lives.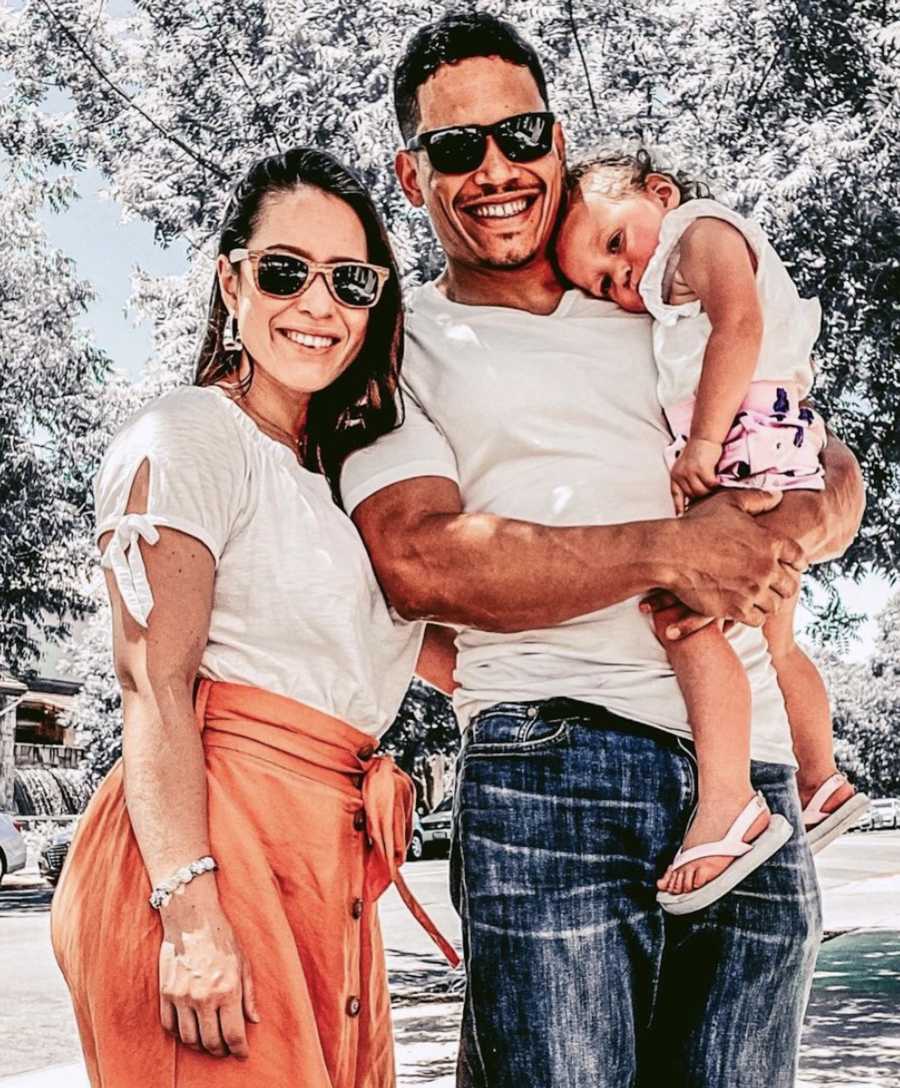 The truth is, I didn't really have the guts to do anything with my life coaching training until after I was diagnosed with cancer. I took on my first life coaching client in 2017, which changed my life. For years, I questioned myself about what the 'right career' was and often asked everyone else what they could see me doing. I lacked confidence for so long. Cancer reminded me my time would, inevitably, come to an end, and suddenly, I gave myself permission to 'do' what I wanted.
Over the next few years, my health remained stable and I slowly built up a coaching business that encouraged me to dig deeper in my own personal growth journey. Along the way, my faith grew stronger and my spiritual wellness carried me when my physical, emotional, and mental wellness sometimes lacked. I finally reconnected with my purpose and felt aligned. I know God used cancer to help me find my footing and really step into who I was being called to be in this world.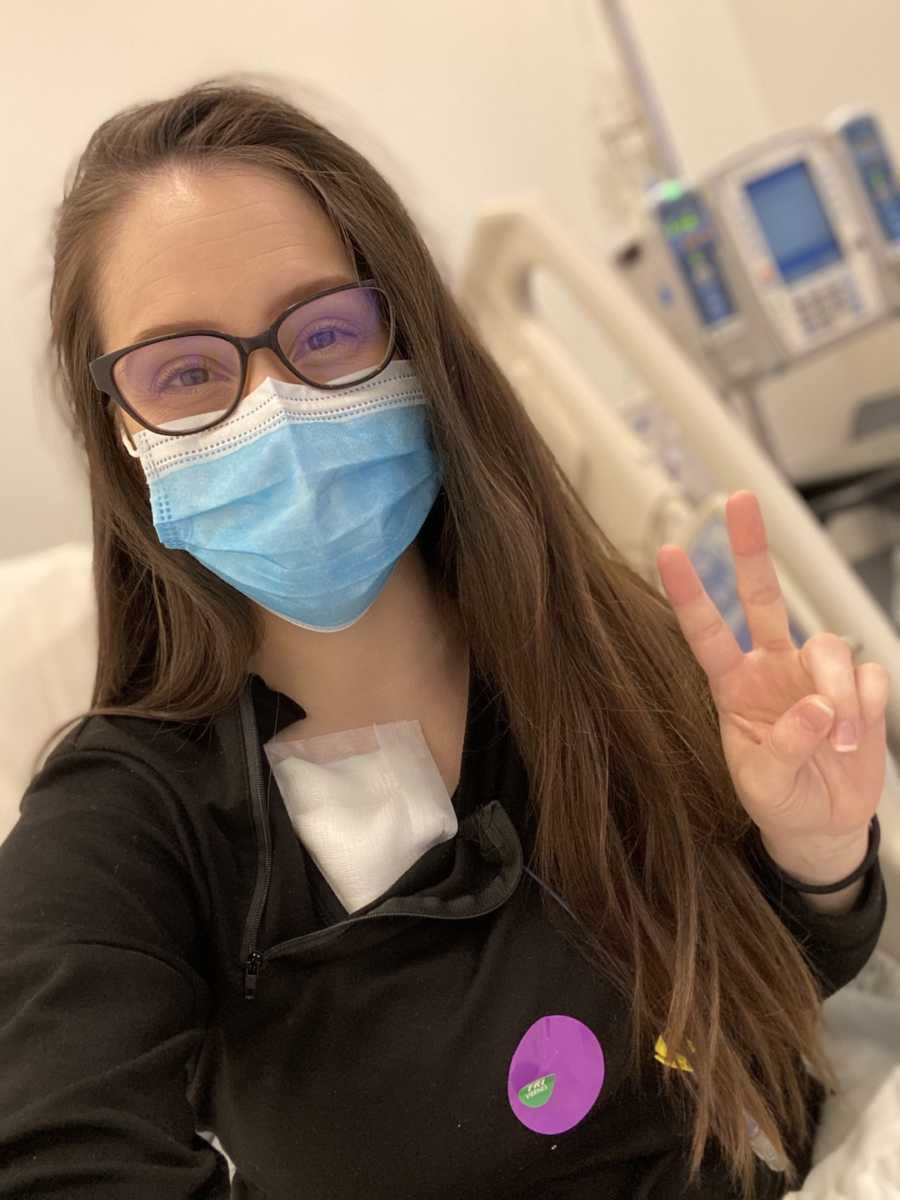 Since 2016, I've continued to support women in reconnecting with themselves, releasing the parts of their lives that simply don't align with their purpose, and refining the parts of their lives that do. My clients' wins include developing better daily routines, improvements in their relationships, career changes, self-forgiveness, improvements in personal management (overtime management), overcoming burnout, navigating seasons of change and transition and so much more. I thoroughly enjoyed fitness coaching in many ways, but have to admit it never came close to the joy and fulfillment I get from life coaching.
In May of 2020, I became concerned about my health, as I felt an already enlarged lymph node get larger. Before I could get in for imaging, I learned I was pregnant with our second child. It wasn't planned, but it was welcomed, so we embraced it and opted to check in after the baby's arrival. By the end of the pregnancy, my health took an unexpected left turn, which resulted in the early delivery of our son. 4 weeks later, doctors confirmed cancer progressed from stage I to stage III, so I began chemo immediately.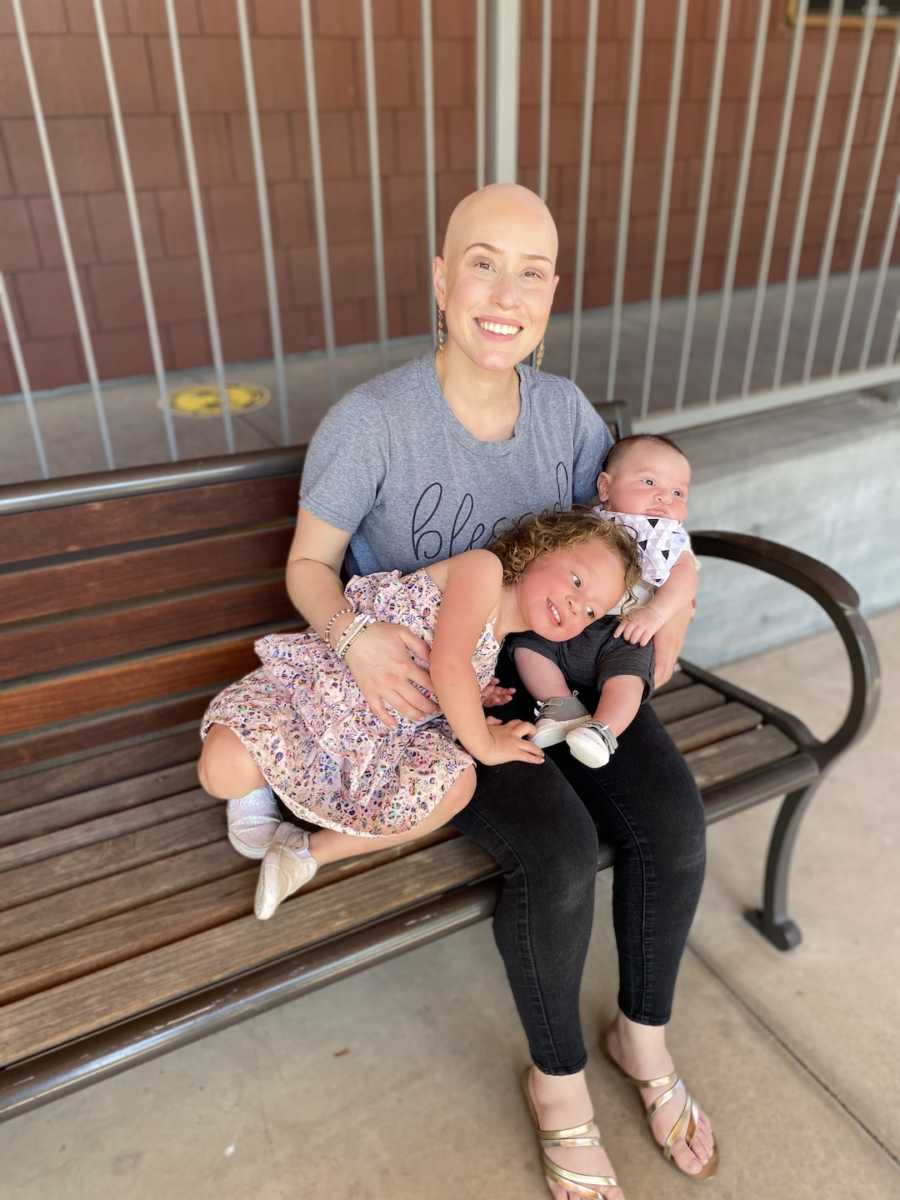 Life changed pretty quickly and in huge ways. We graduated from being a family of three to a family of four. At the same time, we were learning to navigate the newborn phase in the midst of biweekly chemotherapy treatments. I was at peace about the process, which was shocking to some. However, I really just chose to lean into my faith and let God handle the details. I focused on showing up as best I could each day and keeping my eyes on God.
The week I began chemo, Giovana Zalez, the daughter of a family friend, lost her battle with cancer. I'd prayed for this little girl for years, and I was (and still am) broken-hearted about this loss. Since I expected to lose my hair, I decided to cut it all off (while I had it all) and donate it to Wigs For Kids, a non-profit organization that 'helps children look themselves and live their lives!' The decision to cut my hair was a no-brainer. I'm a coach for women who are working to be more connected to themselves, so this was simply an opportunity for me to help a child do that, too.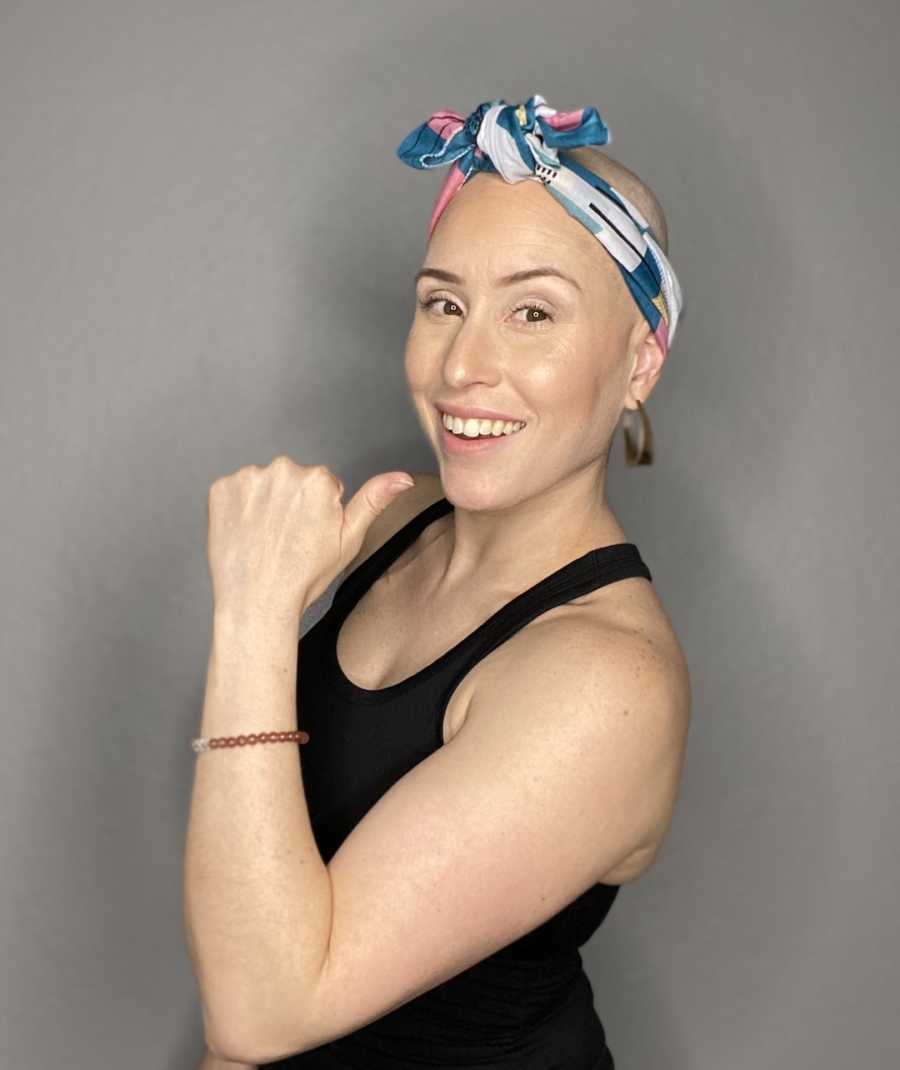 I donated six 18-inch ponytails in honor of Giovana Zalez and felt so grateful to be able to help a child feel more themself in the midst of a difficult season of transition. I didn't think I would be so moved by donating my hair, but I was and continue to be. Wigs For Kids sent a confirmation email when they received my hair and I cried. I thought about children who lose their hair because of cancer or other conditions; children who may not understand what they're going through, but definitely see a difference in how they look; children who might already lack confidence and feel uncertain about the future, which might be exacerbated by their physical appearance. My heart exploded at the thought my hair might help them feel a little more 'normal,' whatever that means.
Donating my hair allowed me to help someone else, just as so many others have helped my family and me during this process. It reminded me it takes a lot more than just immediate family to get through tough seasons, like cancer, chemo, and newborns. In my family's case, my mom and in-laws all flew out to the west coast (from the east coast) to help with our little ones during this season. Our daycare provider volunteered to take the kids on the weekends I receive chemotherapy. Our family and friends donated money and sent every single thing we need (and then some), so our kids are fed, clothed, and frankly, spoiled. How did we get so lucky?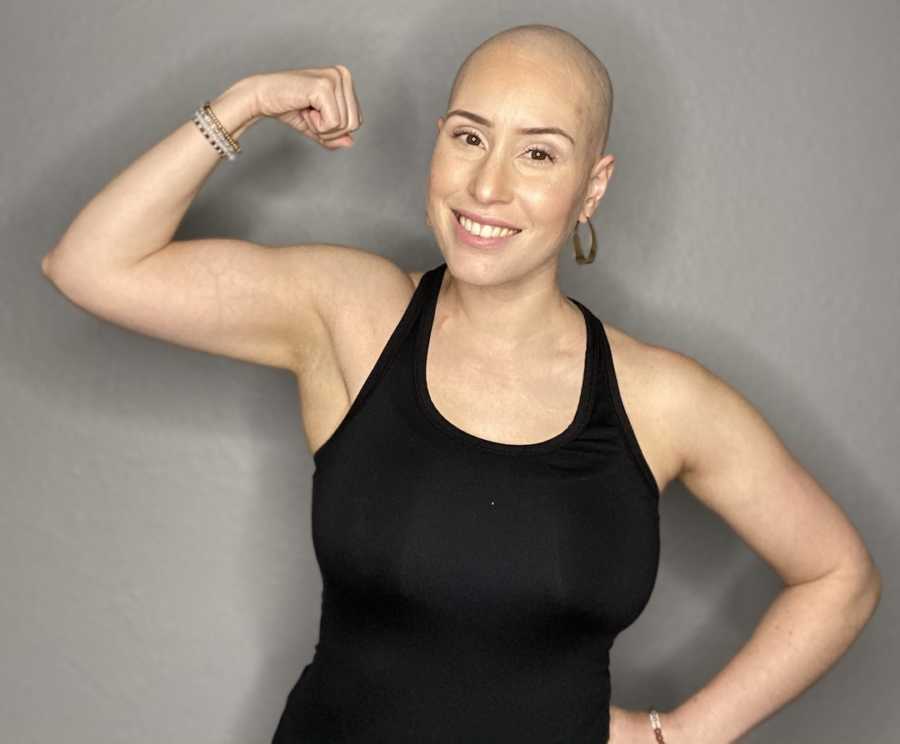 It isn't lost on me I'm blessed beyond measure. That very realization encouraged me to continue to show up for my family and clients in big ways. I recently converted my 12-month group coaching program into a 4-week accelerator, so I can help more women, specifically those who aren't able to commit to the time and financial investment of my normal offering. This change makes it way more affordable and much more 'doable' (time-wise) to take advantage of the tools, resources, community, and support I offer. I was so moved by my own support system, I felt the Lord moving me to offer my services to someone (not just anyone…. a stay-at-home mom of four aka a superhero), completely free of charge. Her response ignited so much excitement in my spirit and joy in my heart. What a HUGE blessing!
I didn't expect to be coaching anyone through my journey with chemo. The fact I even opted to change my offering to the Transcend Accelerator is a huge sign God is doing work in me, energizing me and equipping me with a task only He would be able to call me to. How can I not answer that call, when I've been blessed with the ability to give life and continue to keep my own? How can I not serve my purpose in this season when God's opened the doors to be able to, in such a deep and meaningful way?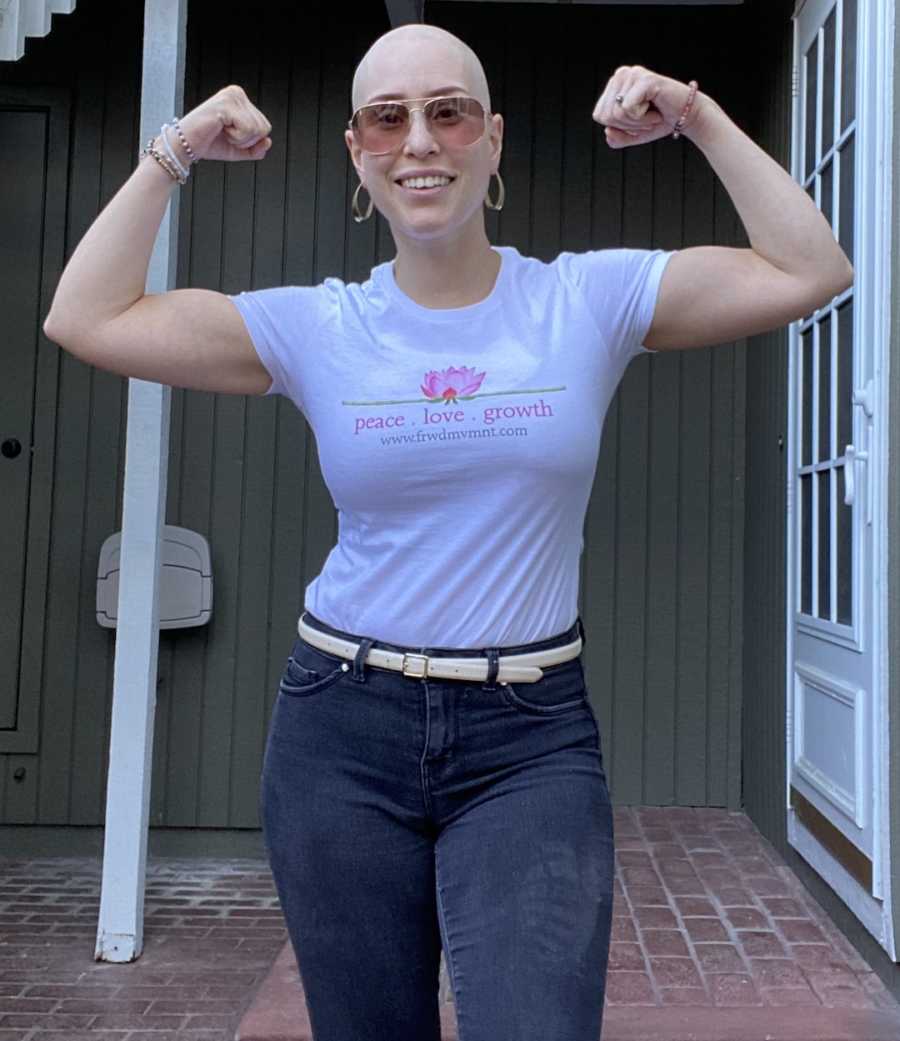 Everything I've experienced led me to this moment. I'm currently bald and running on loads of caffeine because…. #newbornlife. I'm also very excited to share I'm in remission with just three cycles of chemo left to complete. I chose to surrender to God in 2021 and I can tell you, with absolute confidence, it won't stop here. Every single day I get the chance to wake up and live, I aim to surrender to God and let Him use me to be a blessing to others; and, ultimately, do His work. The best way I can do that is to serve others, either by sharing my gifts and expertise or by sharing my hair. I'm proud I can do it. I'm grateful I get to. I hope and pray that whoever reads this will feel convicted to go out into the world and serve (in their own ways), too."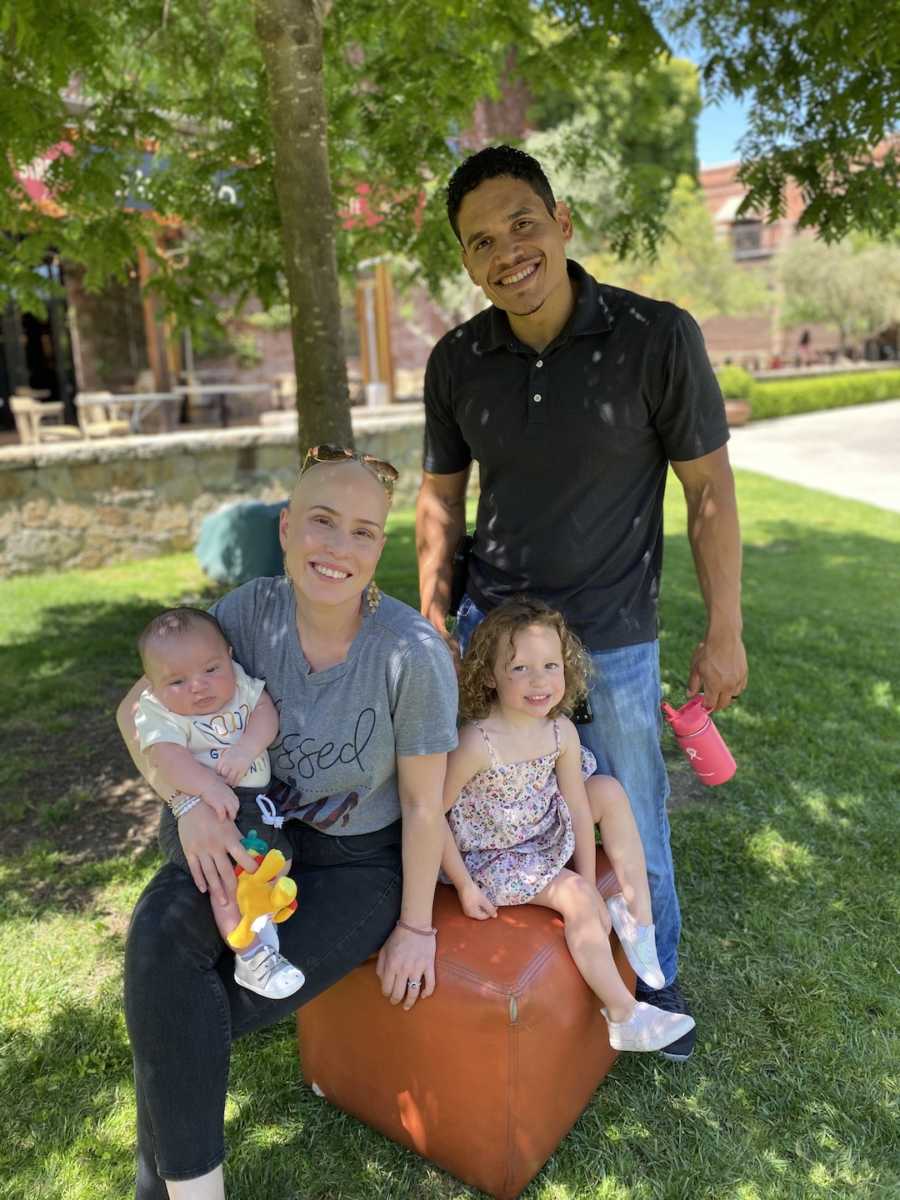 This story was submitted to Love What Matters by Erika Diaz-Castro, life coach for women from California, USA. You can follow her journey on Instagram, Clubhouse, and her website. Submit your own story here, and be sure to subscribe to our free email newsletter for our best stories, and YouTube for our best videos.
Read more stories like this:
'It's almost DOUBLED in size.' Then he said, 'You're lucky, it's the good kind.' I don't feel lucky.': Woman fighting thyroid cancer urges 'be your own advocate'
'She was the youngest in the oncology suite and people were staring at her pregnant belly. This was not a situation people were used to seeing.': Breast cancer warrior delivers miracle baby girl
'She gripped my hand. 'Don't worry. If they give you a hysterectomy, I'll have your babies.' We laughed.': Woman shares 'sacrificial love' of surrogate twin sister after cancer battle
'It went through! You got it!' Tears filled my eyes. I finally had a date on the calendar.': Woman with cancer shares 'excitement and joy' of COVID-19 vaccine
Please SHARE this story on Facebook to encourage others to cherish every moment and love what matters most.