"June 2, 2018 was like any other day. I got up early, went to a CrossFit class, ate breakfast at the local diner with my neighbor. But before I left the house that morning, I had a brief text conversation with my daughter, Rebecca, who lived in South Philly. She had just returned from a trip to Italy, Portugal, the UK, and Iceland – I was so happy to have her safe on US soil again. She had sent me a new print, a photo of a pony she took in Iceland. He was white against the Icelandic blue sky – he was posing cutely with one foot raised for her it appeared. But it had arrived slightly damaged and she was explaining that she would send me another. She said she hoped I liked it anyway. I told her, 'I love everything you do.' She replied with a big red heart and 'I'll call you in a bit.'
This call would never come.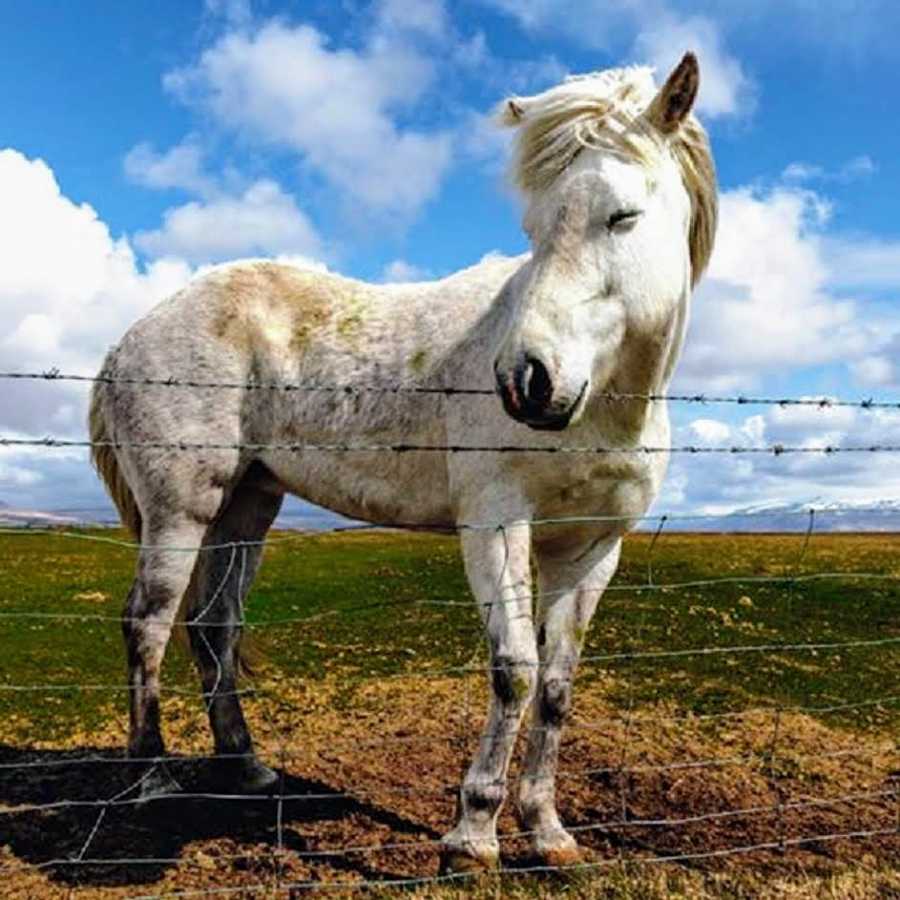 You see, she was supposed to meet me at a family gathering later that day on the Easter Shore of Maryland – a gathering of the family women to create silk flower arrangements for her cousin's upcoming wedding – a wedding where Becca was to be the photographer. It was mostly an excuse to drink wine, laugh, tell raunchy stories – our family is always a fun time. The event was in full swing at 4 pm – not really even supposed to start until 5 pm – but we are overachievers. Around 4 pm, I texted Becca to see if she was on her way. No reply. No big deal. Becca was an artist, a free spirited soul who had missed dinners, holidays in the past because some sort of excitement pulled her off to a new adventure.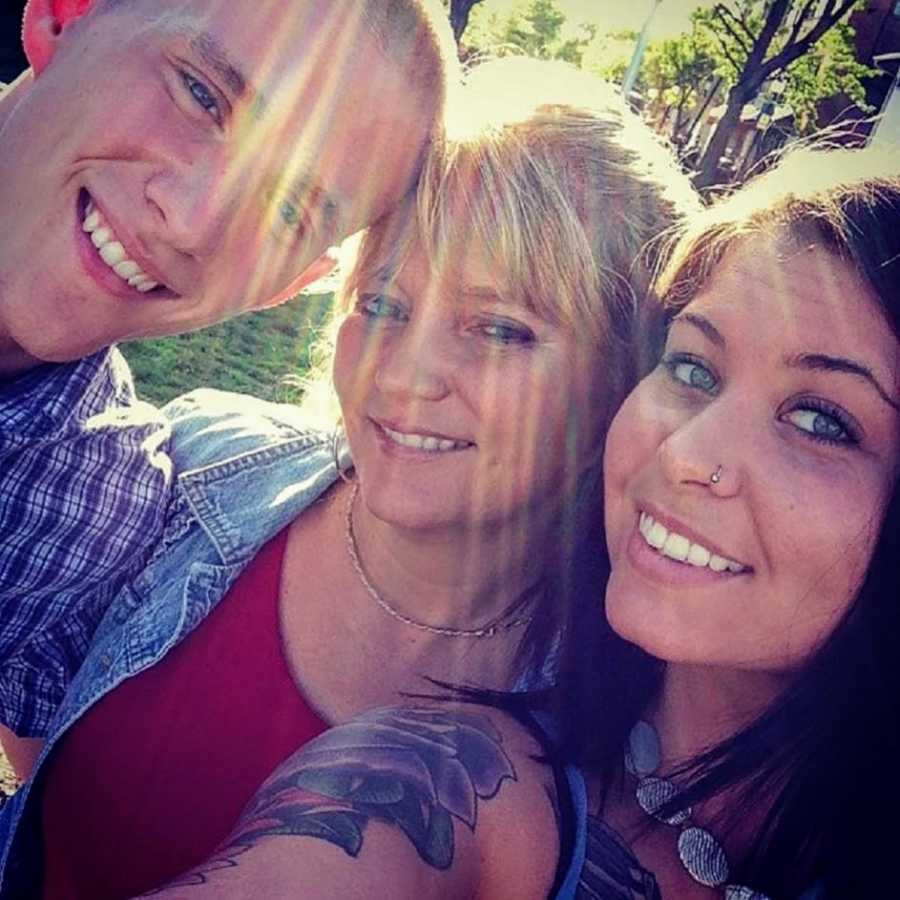 At exactly 4:30 pm, something changed, every cell in my body felt the shift as if all of the tectonic plates on earth and beyond, seen and unseen, had moved just one terrifying bit. Not only did I feel it in my bones and my brain and my heart, but my outer self apparently registered this shift. Those closest to me saw it happen in front of them.
But first, let me tell you a bit about my girl. Born June 20, 1987, Rebecca Marie Bunting came into the world as a fat, dimpled, pink munchkin – Father's Day weekend that year. I was not prepared to be a mom – whoever is the first time – but at 25, I was married and it seemed like the thing to do. But the minute she was born, I felt a love I had never experienced nor imagined. It was as if a giant part of my self was opened up and all this light and fairy dust and potential presented itself – it was almost a physical thing I could see – maybe it was the drugs – but it was magic. From that minute on, she was the reason I got up in the morning, the reason I went to work, the reason I came home. As a baby, she strengthened me through the toughest of times. Just a ball of joy.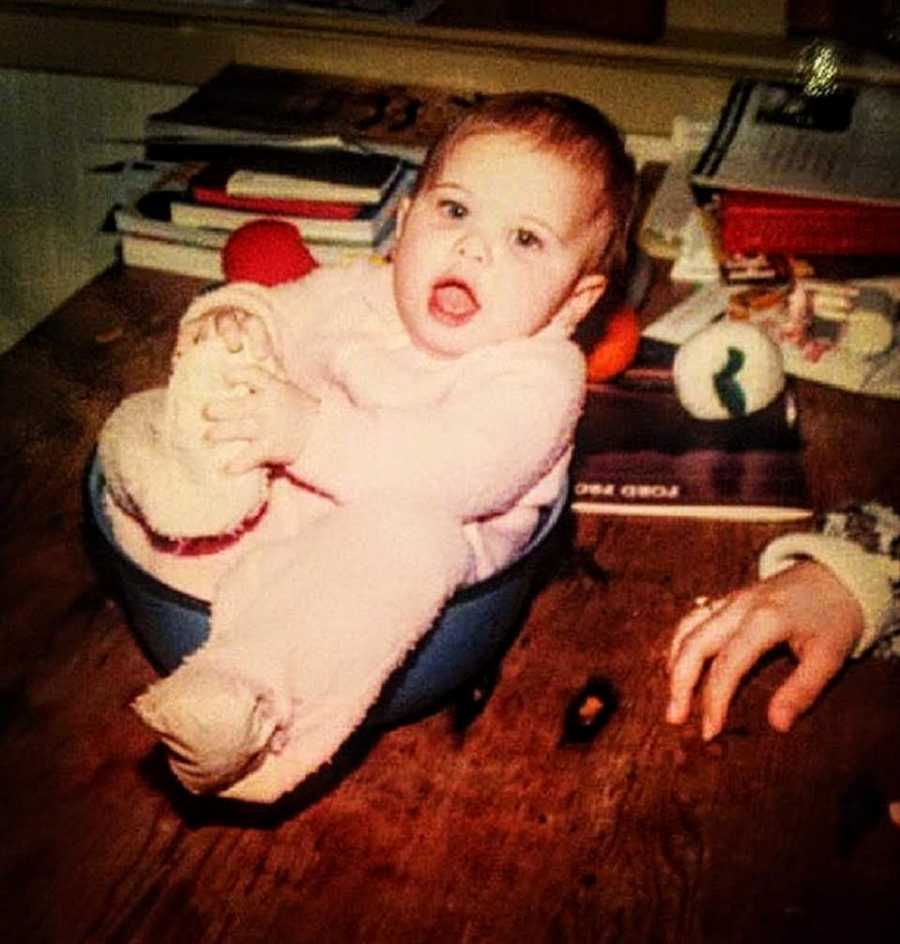 Growing up, Becca was always an individual and so self-reliant. She could play with her Polly Pockets for hours on end, watch her favorite Disney movies, The Little Mermaid and 101 Dalmations, over and over, tell her Grandpa side splitting stories made up from pure nothingness with no end in sight. She was my mother's first and favorite grandchild. I used to have to wrestle Becca away from her when it was time to go home – and Becca would cling to her as well.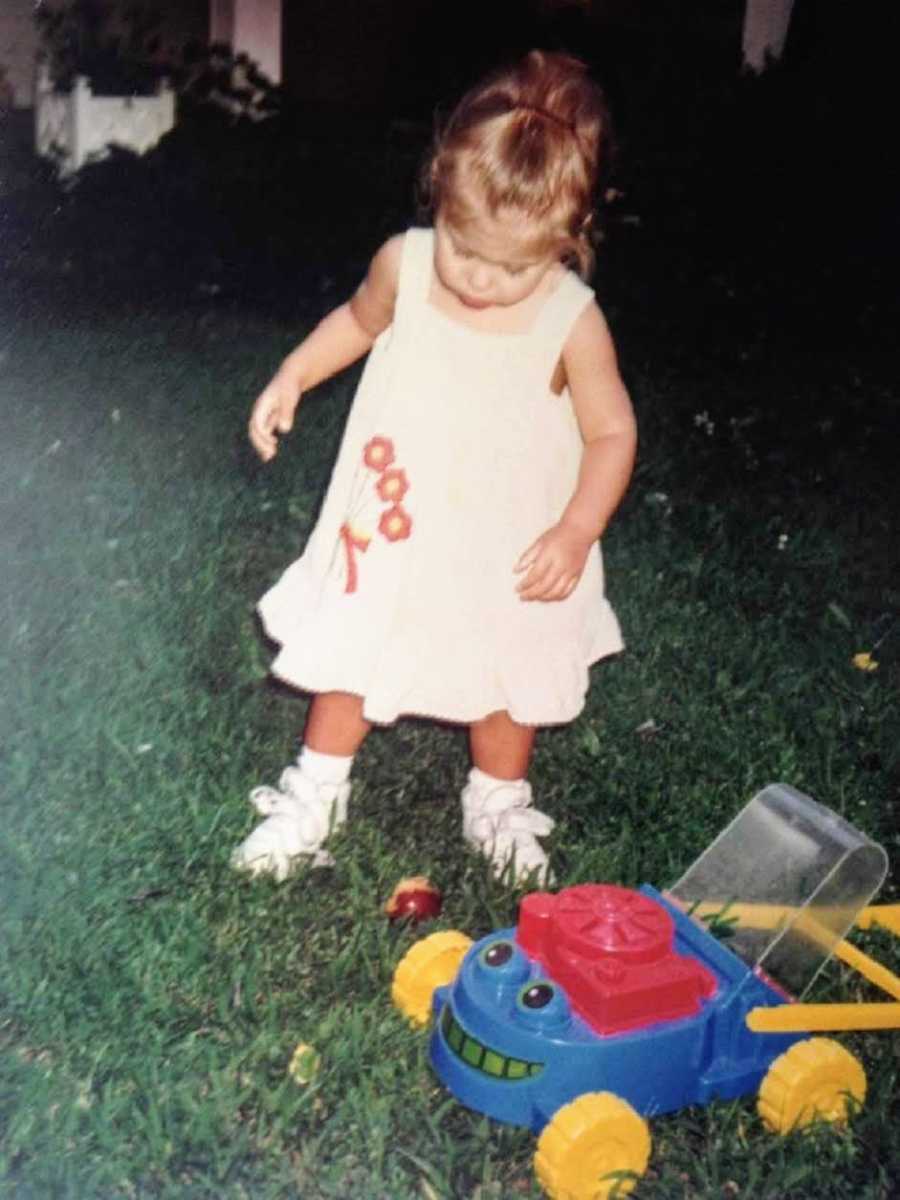 When it was time to start school, Becca put up no fight when I would send her to kindergarten dressed in frilly dresses, white lace socks, and bows in her hair while other girls were dressed in nothing but Limited Too jeans and whatever shirt of the day. It didn't matter, she was so naturally beautiful that strangers were constantly stopping to comment on her – she had the biggest, brightest smile, her father's green eyes, and her honey colored hair (with two natural blonde streaks at her temples) was frighteningly thick and had grown past her waist. She was constantly laughing, usually at the most inappropriate times. By the time she was 10, she wanted to do local pageants – and won every single one of them that she entered.
In 1997, we moved to the small community of Shady Side, MD – specifically to Snug Harbor. A very sleepy, quiet, beautiful place on the Chesapeake Bay. The perfect neighborhood where people rarely lock their doors and kids can run loose. By now, Becca had a younger brother, Benjamin. Though there was the usual sibling rivalry and infighting, the two of them were closer than I ever realized until much later in life. They knew each other's secrets and kept confidences that I am still finding out about. She made friends very easily.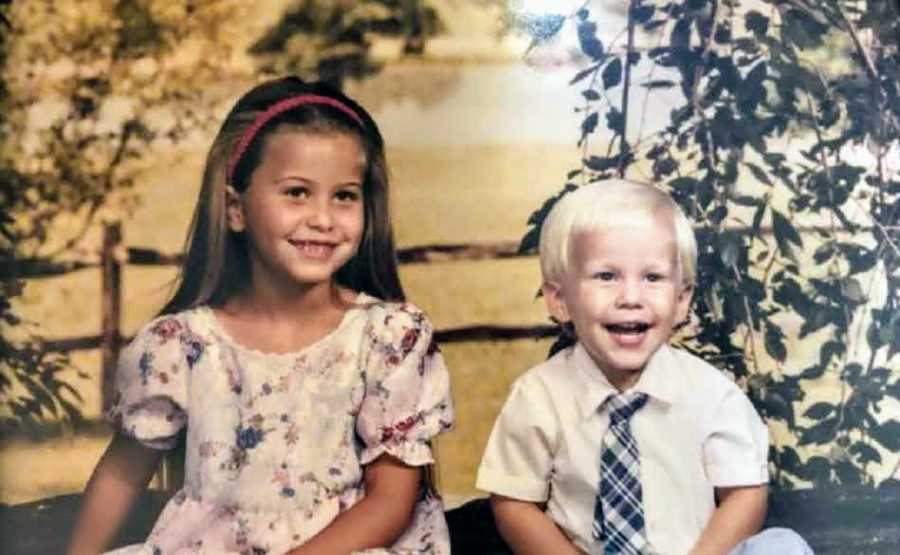 In this new environment, Becca excelled at sports – soccer, track, softball from 9 years on – first playing on country teams and then in high school. She was not only beautiful – she was fast and she was tough. Playing soccer on a boys team one year (she was that good), a boy on another team charged her, knocking her almost off her feet and screaming, 'Barbie needs to go home.' That boy never knew what hit him – he was much bigger than her but immediately he was flying through the air, landing on his butt with her standing over him, laughing. She had this from the gut raspy laugh you wouldn't expect out of someone so pretty – RED CARD.
She was strong short stop on her softball team, and ran like the wind in winter track. By her senior year, she decided she wanted to be a cheerleader. Benjamin and I, as well as most of our neighbors chortled at this idea. She was pretty, but she was one of the boys. We reminded her that smiling was mandatory. But she did it anyway. Being only 5'2" – she thought she would be a flyer. Nope, she was short but so strong, she was a base, throwing the little ones dangerously high.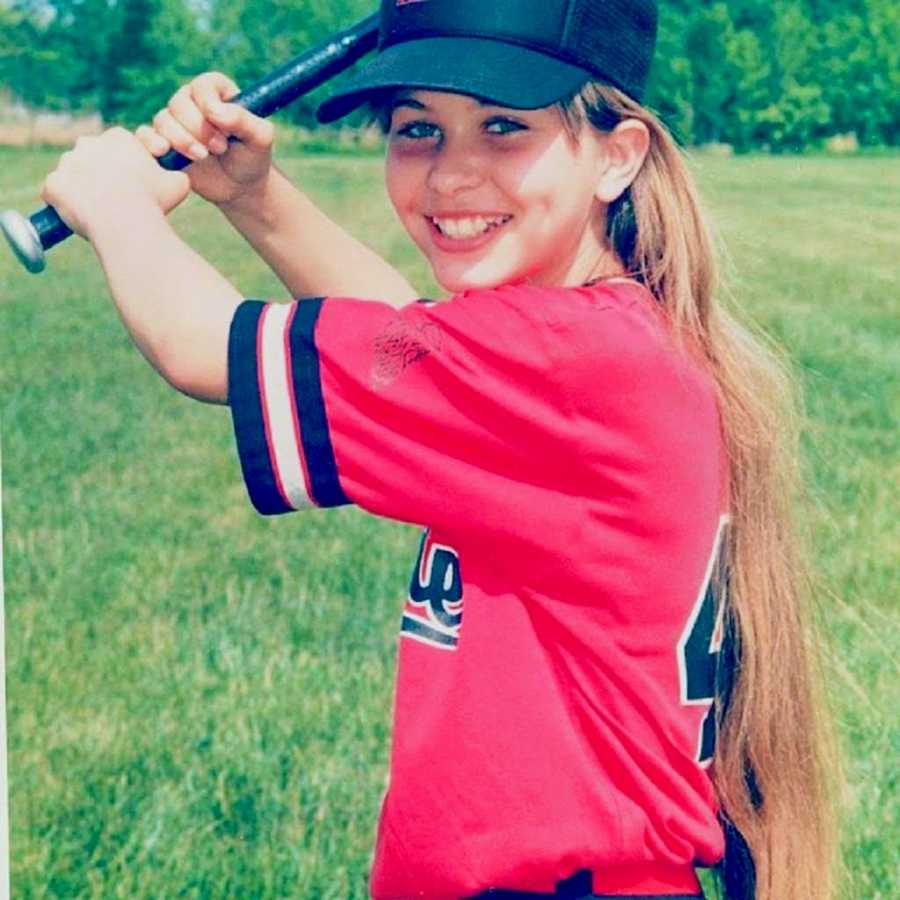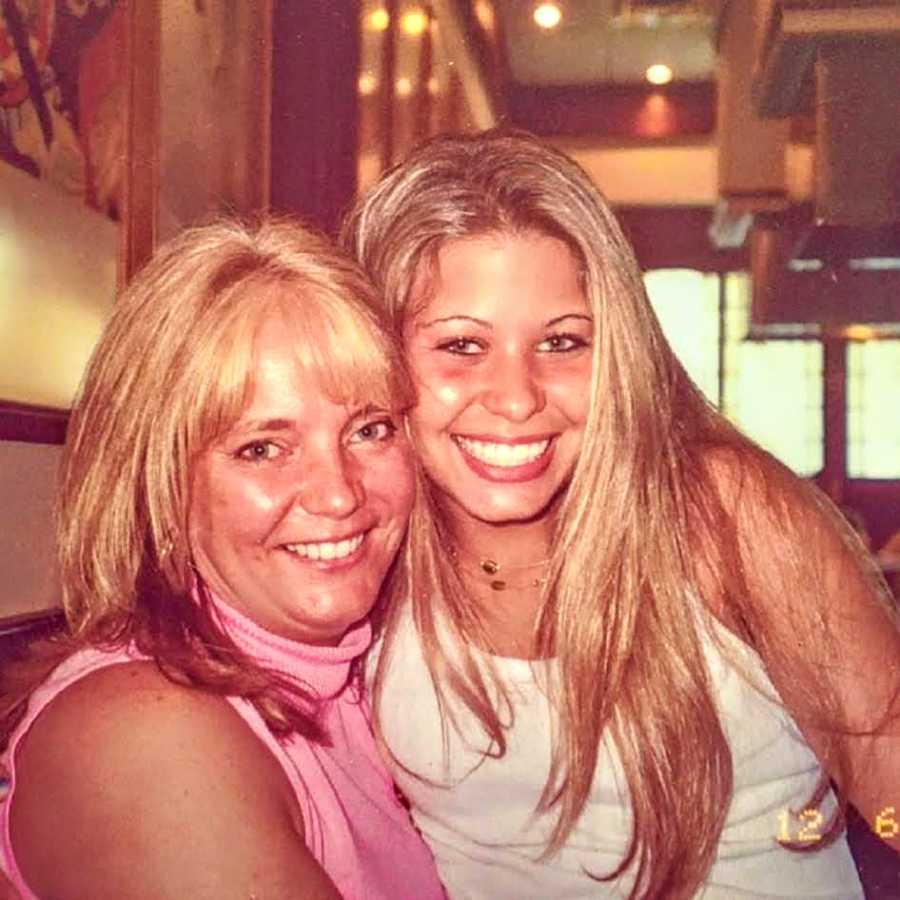 After high school, Becca spent a short lived time in community college in a nursing program – this was just not for her. She was restless. I was so worried she was not going to find her path in life during this time. She worked at a subscription car wash, upselling to everyone who came through her lane. She waitressed for a time. Eventually she went to school and became a certified chiropractic tech – something she really enjoyed and excelled at. Working the front desk, patients new and old adored her – her huge smile and infectious laugh seemed to put everyone at ease.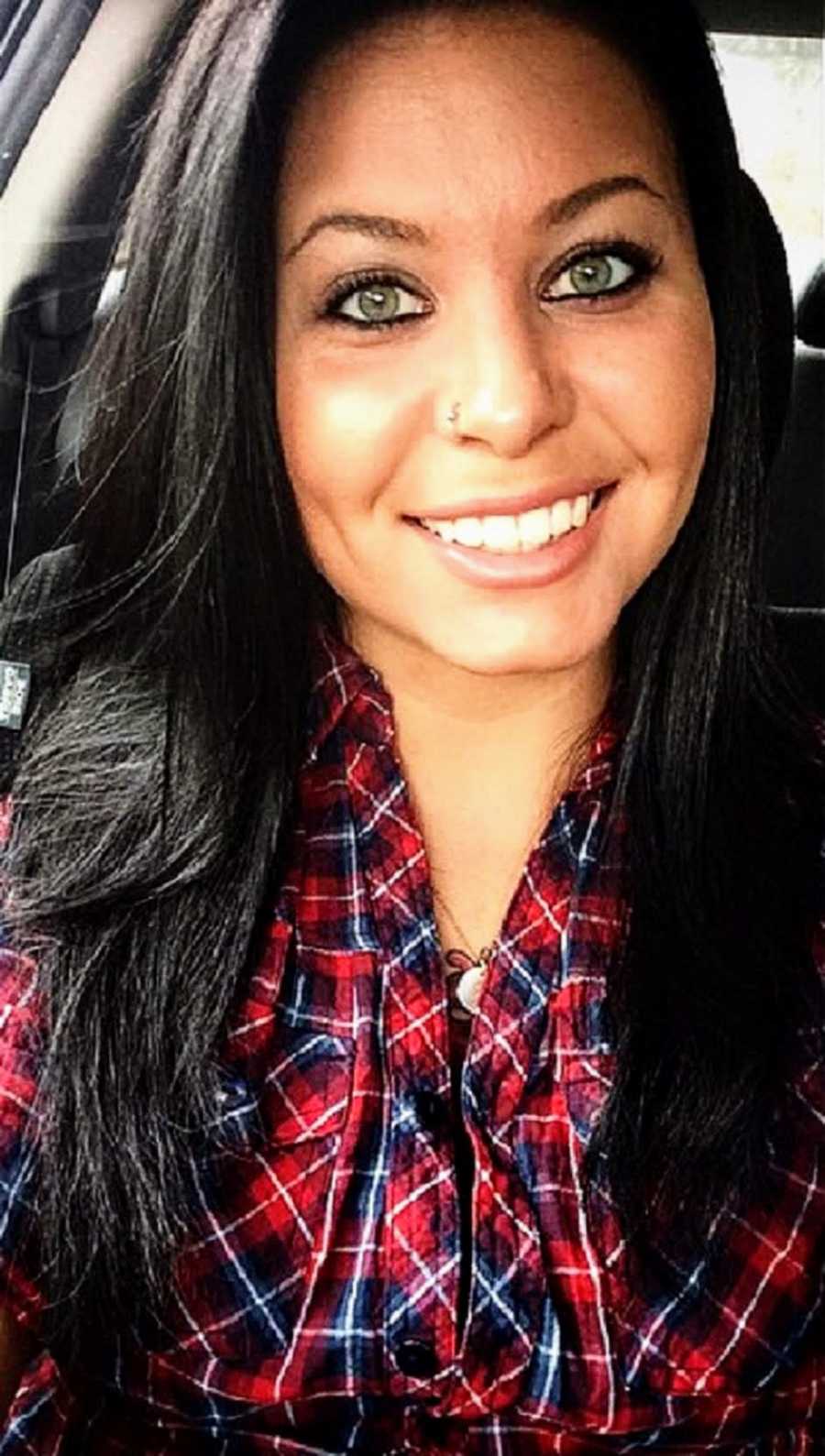 When implementing the doctor's orders on patients for treatment, she made them comfortable during their painful times. Everyone loved her and she loved going to work. But there was still this restlessness in her. Still living at home, I knew she wasn't satisfied with her life – she had outgrown our little town. She was a regular in the Annapolis party scene. Her irreverent sense of humor and her large personality preceded her wherever she went. The stories and pictures and videos of her during this period are priceless – Becca dancing on a pole – while other girls were trying their best to look hot and sexy on a pole, my Becca was acting like a clown, laughing at herself so much – and she still looked more beautiful and genuine than all the rest.
Becca posing on a the hood of a white BMW convertible that wasn't hers – again with this comedic persona that the owner couldn't find a way to be mad. Becca shopping with me at Home Depot one day and she disappears. I can't find her but I hear wild laughter coming from the plumbing section. I go there and find a gentleman on the floor in hysterics – and there is Becca sitting on a display toilet 10 feet in the air with a store circular making pooping noises as people walk by. She could imitate Hanibal Lector from Silence of the Lambs to a tee – always finding the PA system in Walmart/Kmart for her rendition of 'hello, Clarice.' The stories of her humor are endless. And by now she was surrounded by a cadre of friends – fixing up her friends with their future husbands and wives – always cajoling others into her shenanigans – always bringing them home at the end of the evening for me to find on sofas and chairs the next morning. Yet still, she was restless – she wanted to DO SOMETHING.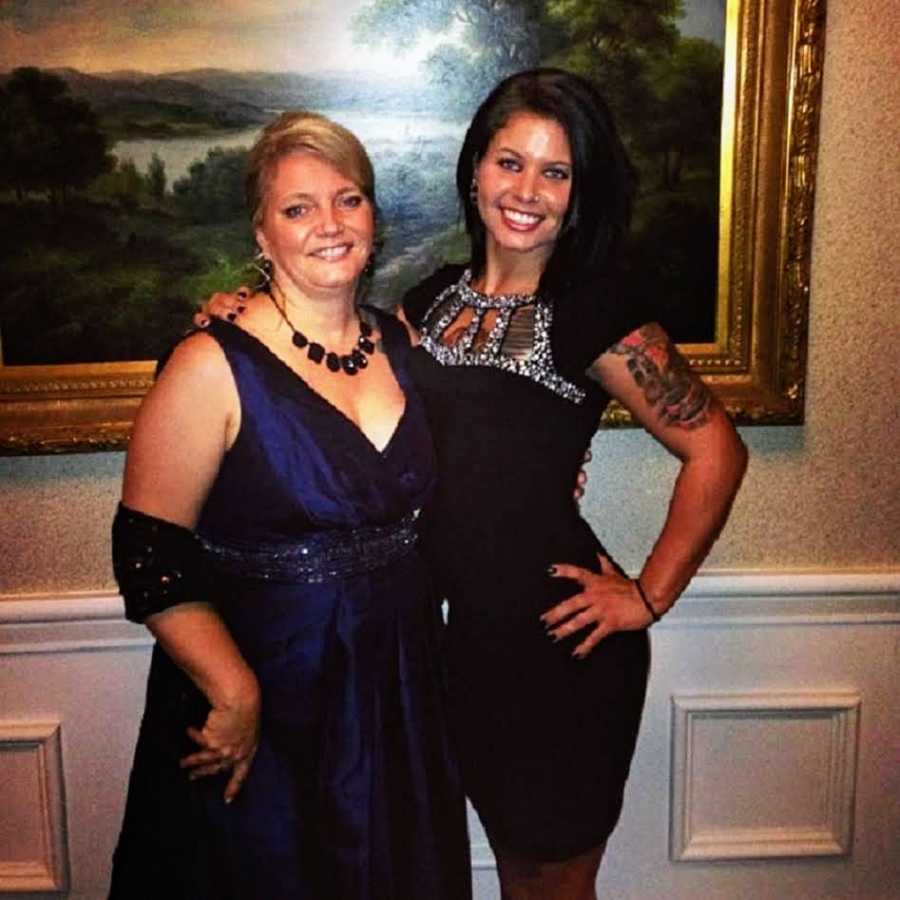 By now, Becca was also starting to take and edit pictures – but just on her phone – and they were good. One Christmas, she asked for a camera. She told me specifically what she wanted – a Canon Rebel. Her first camera and the start of the next chapter in her life. By now, Becca was also fascinated by abandoned and decaying places. I think I and her Aunt Chris started this a long time ago – we used to 'break into' houses that were for sale just to look at them – in case we wanted to buy – and we would take our daughters with us. Just a weird hobby – no malice. Becca and I also used to wonder at the places you see from a train car – empty warehouses and other businesses – places you don't see from the highway. What was their story? Whose life did they once support? Why are they forgotten? This was the catalyst to the next chapter of my Becca's life.
The urban exploration community is unique – artists young and old who explore and document those places forgotten by time and people. Churches, prisons, hospitals. Places whose history will be erased once they are razed. They have a story, they have a mystical beauty in their abandonment. These are the places Rebecca loved – especially churches. Once when asked by her dad, a minister, why she loved churches she replied, 'When the people leave, I feel a darkness has moved in.' Of course, this did not sit well with him but she reminded him that she believed in God, and that she felt safe – that was good enough for him.
Her photography skills were also blossoming during this time – only having had a decent camera for little over a year – her Instagram was becoming popular – having once been populated by her social life and times – it was quickly developing into art – very good art noticed by professionals and amateurs alike. She began traveling for her art now too, spending all her time pouring over GoogleEarth to find interesting places and spending all her money to get there. Becca also met her boyfriend, Fran, around this time, a fellow explorer living in South Philly. Although still living at home and working at a chiropractic tech, Becca was soon spending more time on the road between Shady Side and Philly, all the while working in between. This could not go on, it was time consuming and dangerous, she was always tired. And getting more and more restless, change was on the horizon for her.
I could see she needed to fly. After all, she was 28 and still living at home. She needed to be where she could develop the talent she had discovered within herself. Looking back, I wonder if I didn't somehow seal her fate – I bought her first camera. Things were contentious at home – she was unhappy – I wanted her to live her adult life. After one particularly heated 'discussion' about our living arrangement, Becca moved to Philly and in with her boyfriend Fran. I will never know if things could have been different – but after she moved – her photography exploded. Everyone was so impressed with how her talent was developing – she and Fran began to travel the country for their art. Then they traveled the world.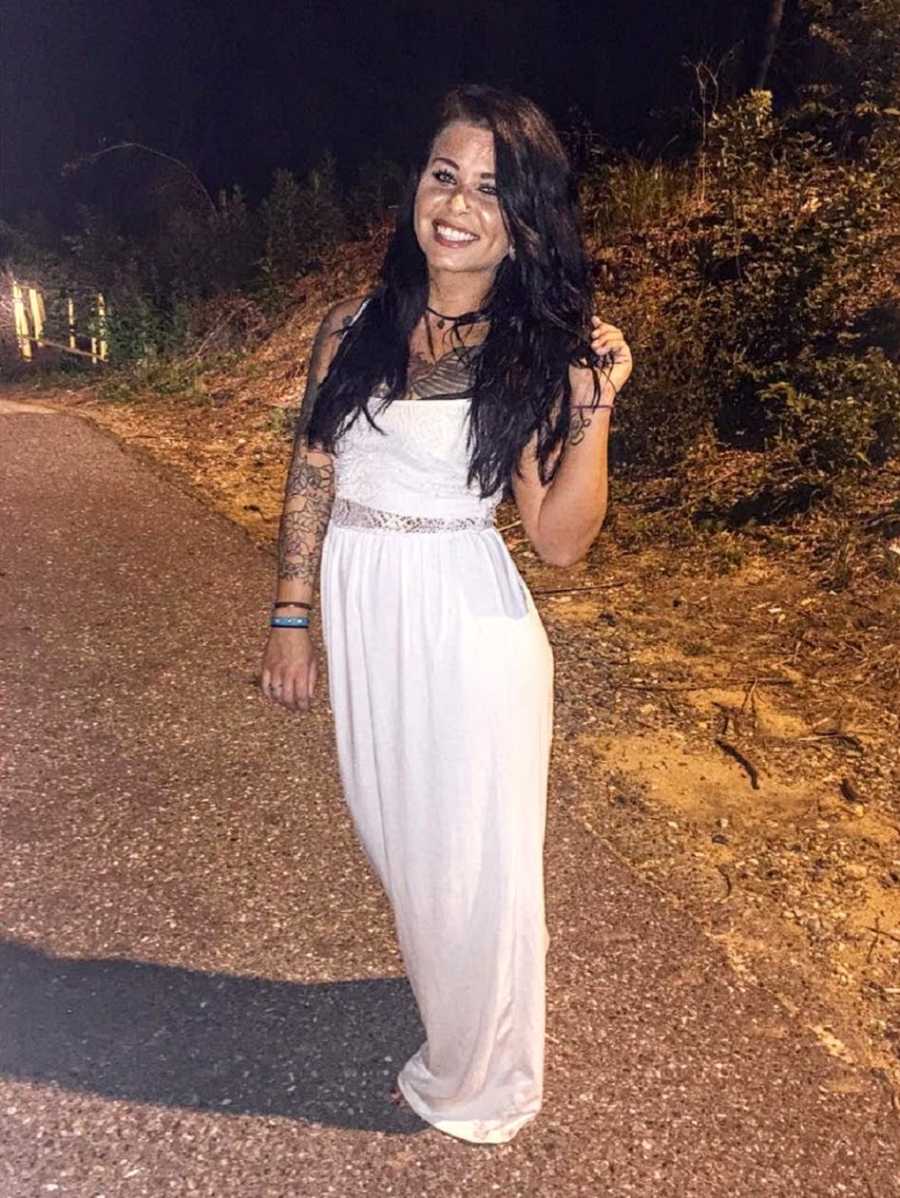 Her website, abandonedcentral.com, was also getting noticed. Fran and Becca documented their adventures in both film and video. Becca explaining some of the history of their explores, Becca caught climbing through tiny places in order to gain access (she was only 5'2"), Becca modeling for other photographers for gritty, thought-provoking shots. Becca was real, not just a pretty face, but a real earthy soul who could capture anyone's attention. Stories of Becca's good nature, kindness to others, her mentoring of other young photographers she happened to meet along the way are coming to light even today.
Becca was a force of nature, an old soul with a wild and creative spirit. She had the ability to find beauty in decay in her photography. She wasn't just beautiful, she had a laugh from her gut and she would pick your nose for you if you had boogers. Those are just a few things her friends said about her. She was tattooed, pierced, had a smile that would stop traffic, could curse like a sailor, but believed in God.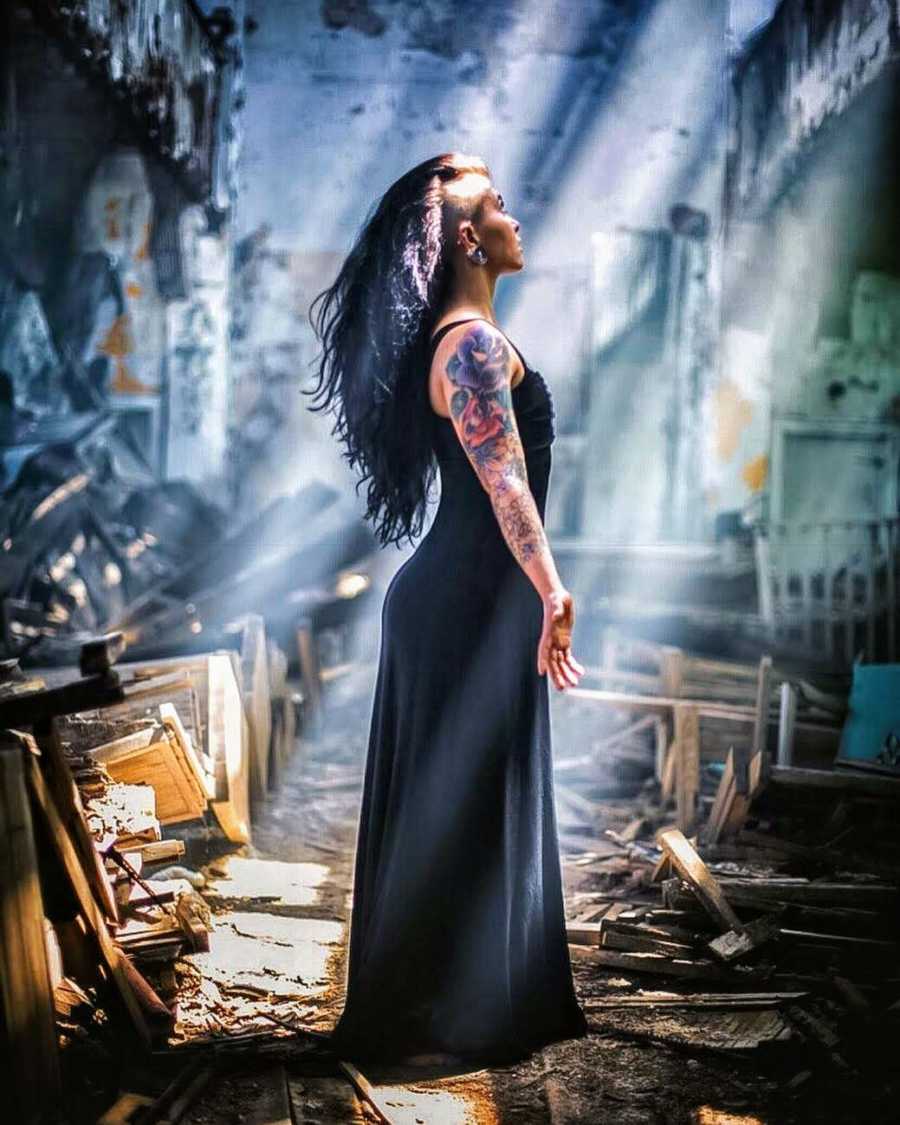 But back to June 2, 2018.
I was getting concerned because 5:00 p.m. was rolling around and she wasn't there yet. At exactly 4:30 pm (this time is important), I can only describe what happened as a rip in reality that occurred. It was as if every cell, idea, known fact in the universe shifted for me. That last sentence doesn't even come close to describing what I experienced – it wasn't of this world. My family saw it happen. My sis in law saw my face turn white and my hands start shaking. I immediately said, 'Something awful had happened and we needed to find Becca.'
I immediately called my son at Cherry Point (he is a Harrier pilot in the Marines) and told him to find his sister – screaming at him. I called her phone several times only to get voice mail. I even posted on her boyfriend's FB, 'Where is Rebecca?' (I had never posted anything to him ever before). My family was watching this happen with confusion, agreeing that something was wrong but trying to convince me that she was okay at the same time. My last text before leaving the house was, 'Becca, I am sending someone to find you if you don't call me back.' I left the house for the drive from the Eastern Shore to my home in Annapolis.
About half way, I stopped on the side of the road and called the police in south Philly – asking them to do a wellness check on her apartment (something I have never done for anyone). I called her dad in Florida and told him to get on his way up here to MD – he thought I was nuts but said he was on his way.
The drive home was in blinding rain (the kind you need where you need to pull over and wait it out) – and here is where my experience took a different turn. I was literally talking out loud, begging the universe to make what I already knew to be a lie. All of a sudden I was absolutely, without doubt, aware of another presence in my car – sometimes sitting next to me, sometimes just outside of the car. Again, no good words to describe it – it was very strong and very comforting. I felt it guiding me through the storm to get home. I never actually saw a form, but there was something there! It was there!
When I got home about an hour later, my phone rang as I walked into the house at about 7:30 – it was a detective from another part of Philly (north) asking if I was Rebecca's mom. He was asking about her purse, and didn't seem to know about my wellness check call at first. It took several frantic minutes for everyone to put together that they were searching for 'the woman swept away by flood waters' in the northern part of Philly – the same woman that a mother called a wellness check for in south Philly an hour prior.
The search quickly turned into a recovery – I won't go into all the details – but my Becca was gone having hit her head and drowned. Her boyfriend was also swept away but made it out – otherwise we would never have known what happened. I learned later that at exactly 4:30 he saw her go under in the raging flood and she stopped communicating with him. He said he knows it was exactly 4:30 because he said his phone was in his hand and under the water, but he could still see it lit up and said 4:30. He said he thought it was weird that it was still working as he did not have a waterproof phone. He did not know about my experience until a day later when we went to him in the hospital.
If you have read this far (thank you if you have), my take away is this. I am 1000% positive that what I felt at 4:30 was my Becca reaching out to me – what I interpreted as terrifying and horrible in the moment has turned into a source of comfort and hope. If my girl can find me at the moment of her transition and I can feel it – that is proof to me that we are all connected – both in this life and in the next – and in between also. If we are all energy (which we are) and the law of conservation of energy applies, then what and who we are never dies – and our connection to one another never dies either. It just takes on a different form – a beautiful all-knowing form. I feel like I was given a tiny tiny glimpse of that when she moved on. I have found such peace in knowing that, and it feels like an absolute 'knowing.' And the 'person' who rode with me home while I was processing what I already knew was there to also comfort and guide me home – it was such a strong force and it was real.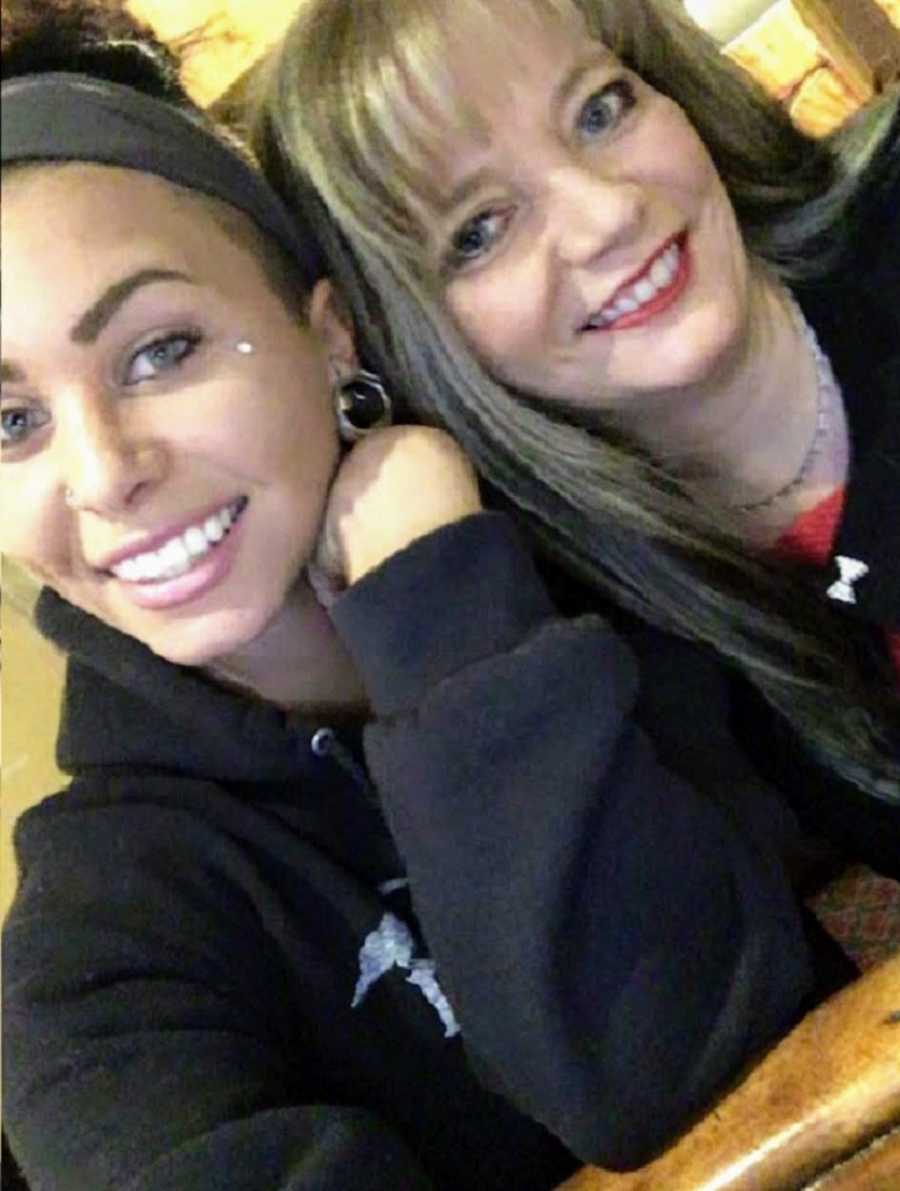 I was raised as a Methodist, spent some time in the Assembly of God churches, but do not attend church anymore – but I kept my 'faith.' But I feel I learned more on the day my girl passed on than I ever did in any church pew or Sunday school. I feel I was given proof that we are connected beyond the flesh (this body is just a trap anyway) and that we always will be. We just move to another place/level/existence after this reality/world/life.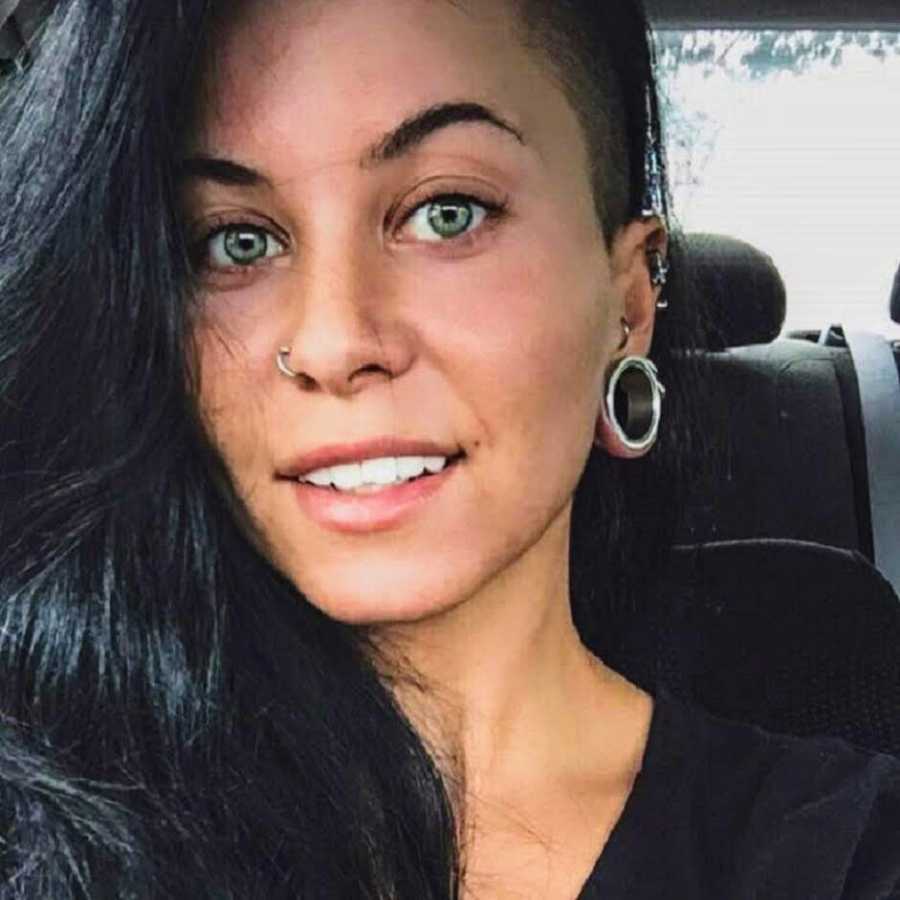 As I write this, I still cannot find the right words to describe my certainty of this. But I know this, I will see my girl again – 10000% sure. And everyone who has lost someone will see their loved one again – it is a promise. But as long as we are still here – we need to live our best and most fearless lives. Again, the words I am typing do not do justice to what I want to convey. I want others to feel the comfort and certainty that I feel. I know not everyone wants or is ready to hear or believe this – but it is my truth."
From podcasts to video shows, parenting resources to happy tears – join the Love What Matters community and subscribe on YouTube.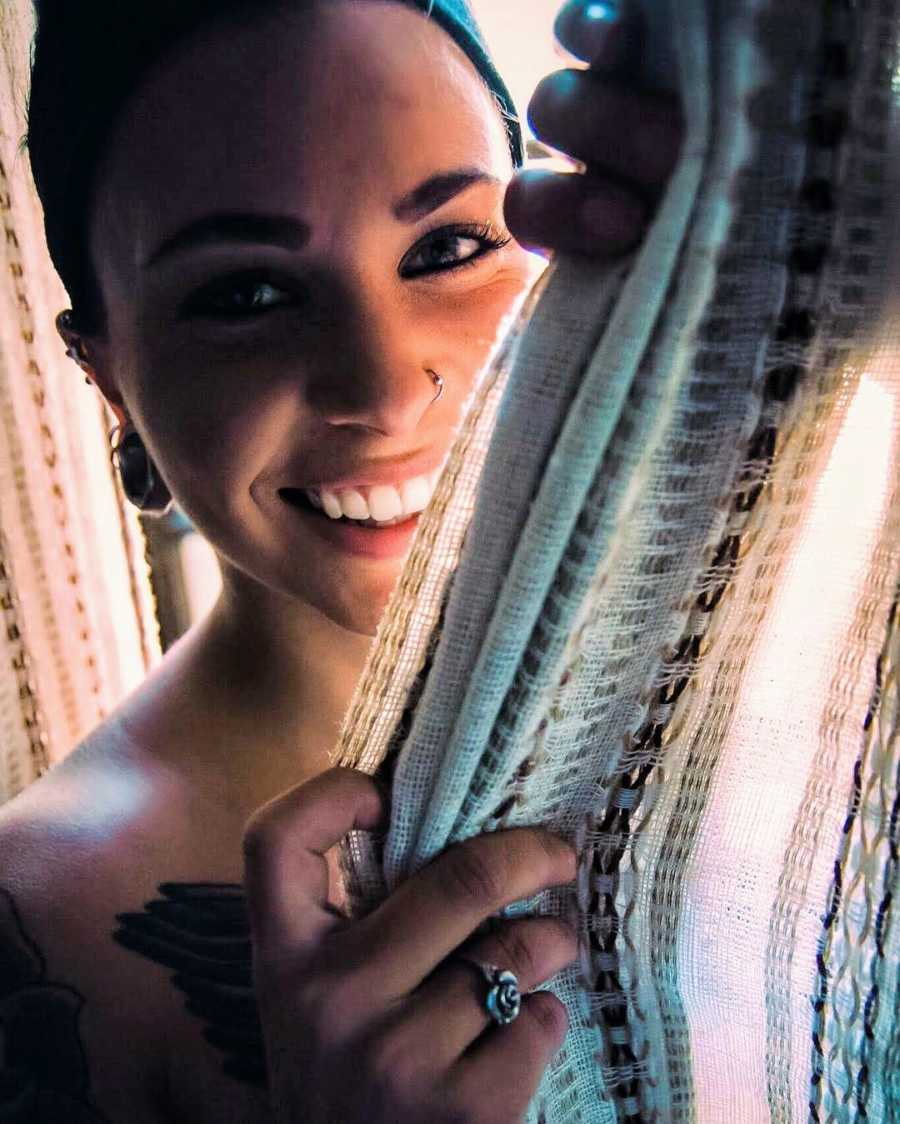 This story was submitted to Love What Matters by Tina Fluharty. Submit your own story here and be sure to subscribe to our free email newsletter for our best stories.
Read more stories like this:
'Please don't blame yourself mom. I LOVE YOU! I'm now looking down on you. LOOK UP. I SEE YOU.' These were the last words my son wrote the day he took his own life.'
'The Flash doesn't wear a seat belt. I'm The Flash, mama.' He unbuckled. A large rock rolled into my lane.': Mom loses son in tragic car accident, urges parents to 'hold your babies tight'
Provide hope for someone struggling. SHARE this story on Facebook to let others know a community of support is available.