"It appears that the warm spring weather has awakened mom and put her into a 'let's do this' frame of mind.
Monday morning. It is beautiful and sunny outside. I tell my husband, Tom, mom is going to want to be outside again today, which means she will not want to wait for their caretaker to get there to take her for a walk, she will want dad to.
9:30 a.m. my phone rings. It's dad.
Dad – 'Becky, what are you up to?'
Me – 'I'm at work'
Dad – 'Your mom wants to go for a walk.'
Me – 'OK, but I have to get some things done first. (I have so much I have to do but I know she will make him take her if I don't go). I tell him I'll be over in about an hour.
Dad – 'OK, she's waiting for you right inside the door.'
Mom has no sense of time any more so an hour means nothing. All she knows is she wants to go for a walk, now!
Another call… 'Your mom is still waiting.'
I finally finish the most pressing things I have to get done and head over to their house. Dad had just taped a note on their door because she was no longer willing to wait. I run up their ramp (admittedly a bit frustrated) and tell dad I'll take her.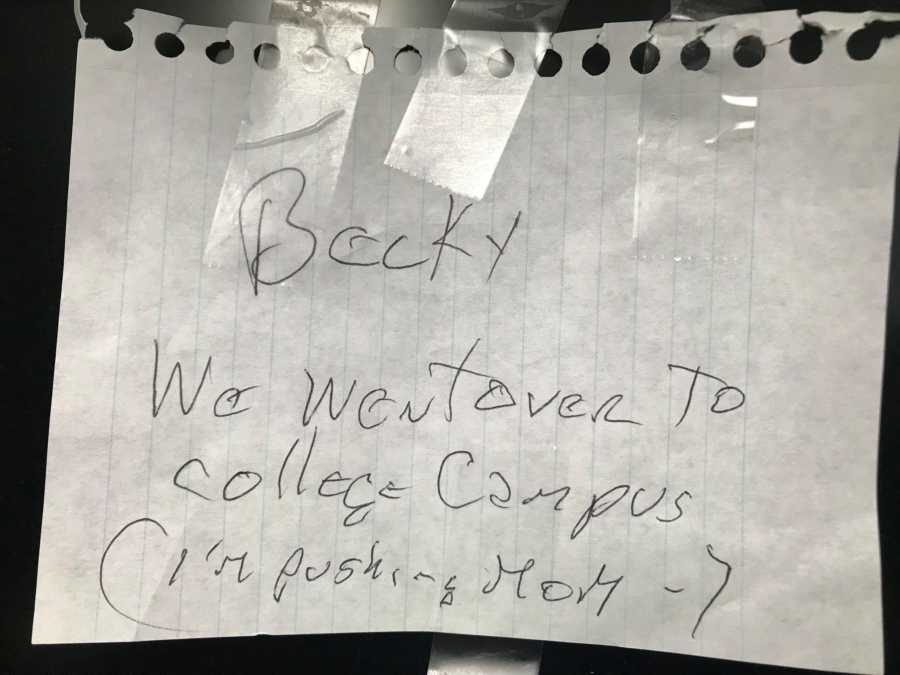 She and I head out to wander the local college campus. I get a text from my friend during our walk. I told her I had to leave work to take my mom for a walk. Her response – 'Well, not having grown up with a mother, I'd give anything in the world to be doing what you are doing today! You are fortunate.'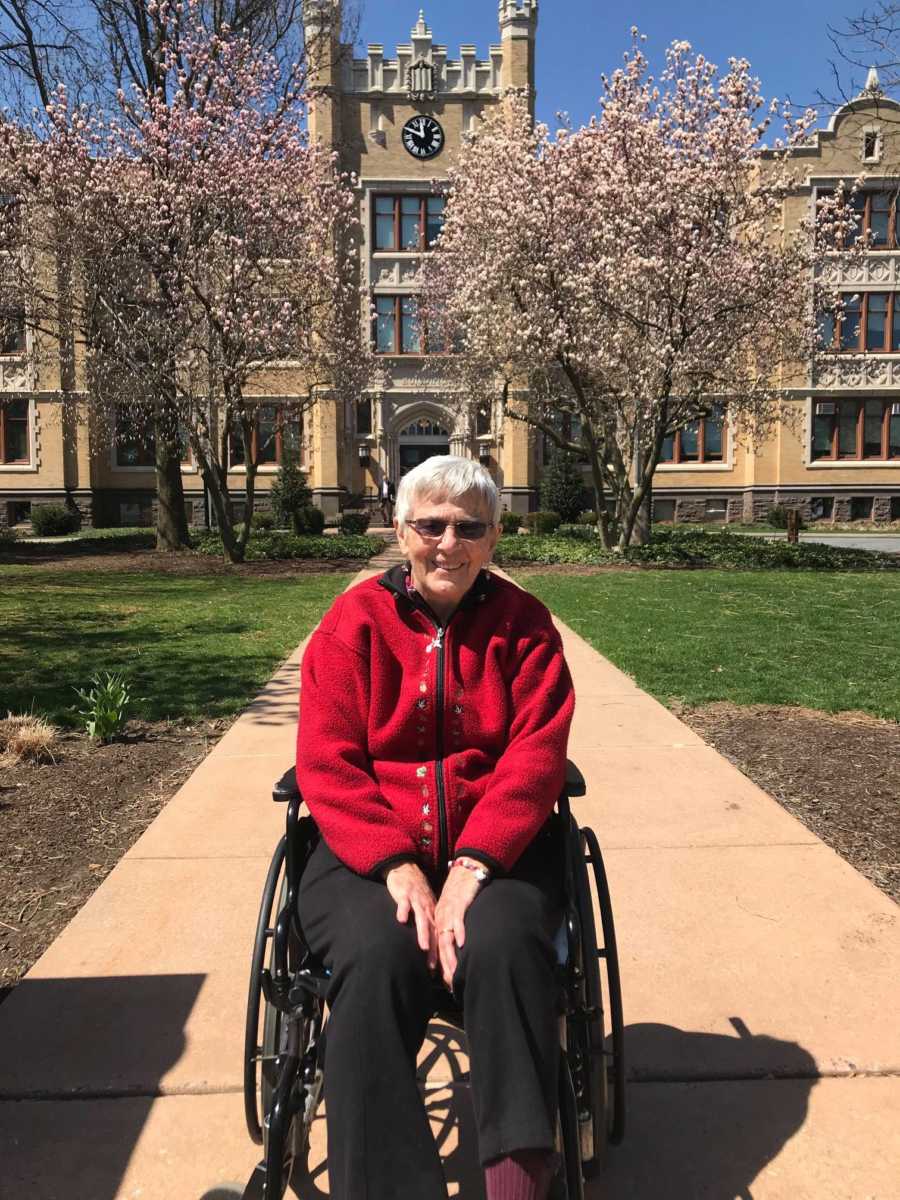 Wow – that is the reminder I needed at that moment. The 'inconvenience' I felt of having to stop what I was doing to take her for a walk didn't seem like such an inconvenience anymore. It seemed like a privilege. Sometimes life has me so wrapped up in so many things I forget what I want at the top of my list. I don't want to live with regrets. I don't want to look back and wish I had stopped what I was doing to take a walk with my mom on a beautiful spring day.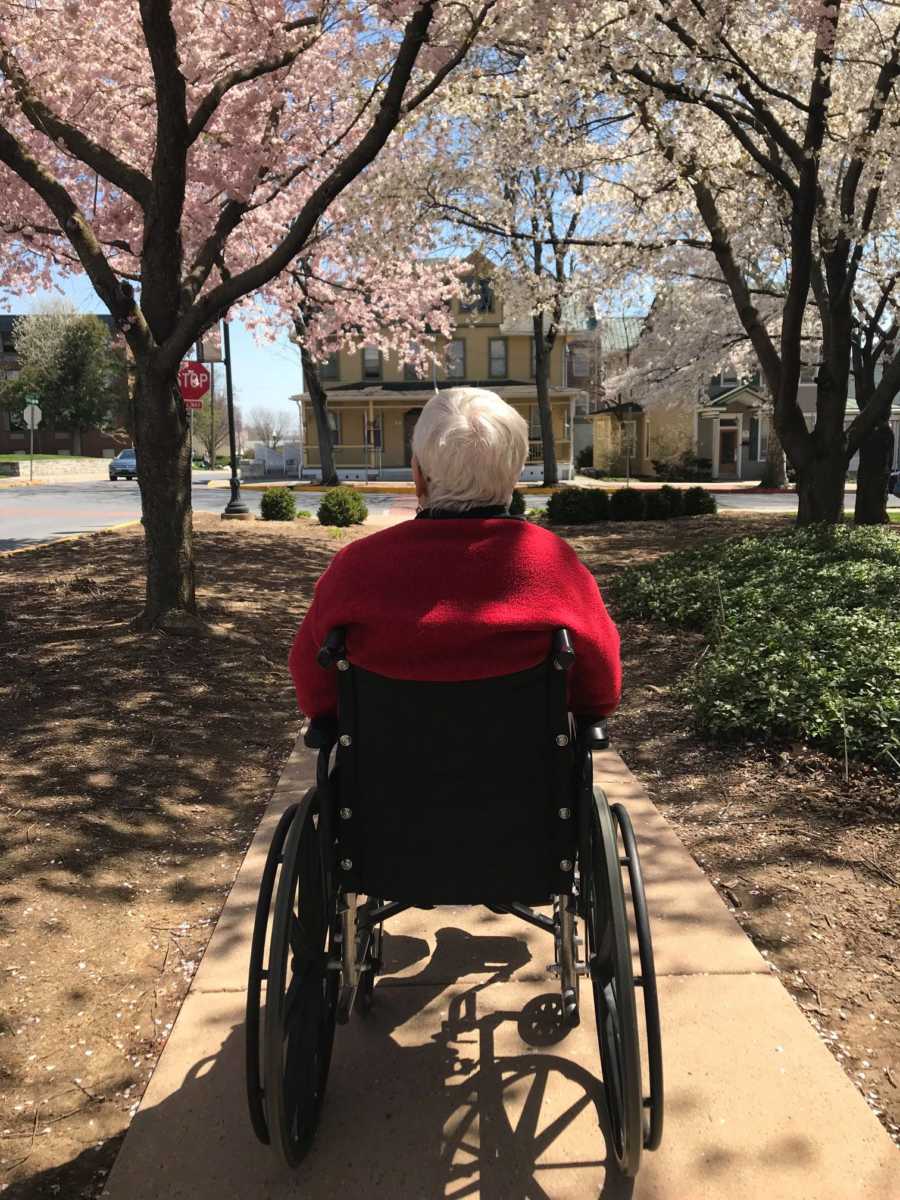 We take a nice long walk, and as if walking with a toddler discovering all the beauty around them, she is pointing out so many things I would have missed. I realize what a gift this moment is. The gift of time, time with my mom. I decide to keep walking. To keep listening. To watch her expressions as she sees the beautiful flowers. To slow down and touch the beauty she reaches for. I soon realize this is one of the most beautiful mornings I can remember, as I enjoy my time with mom and this new season of life we are slowing down to savor.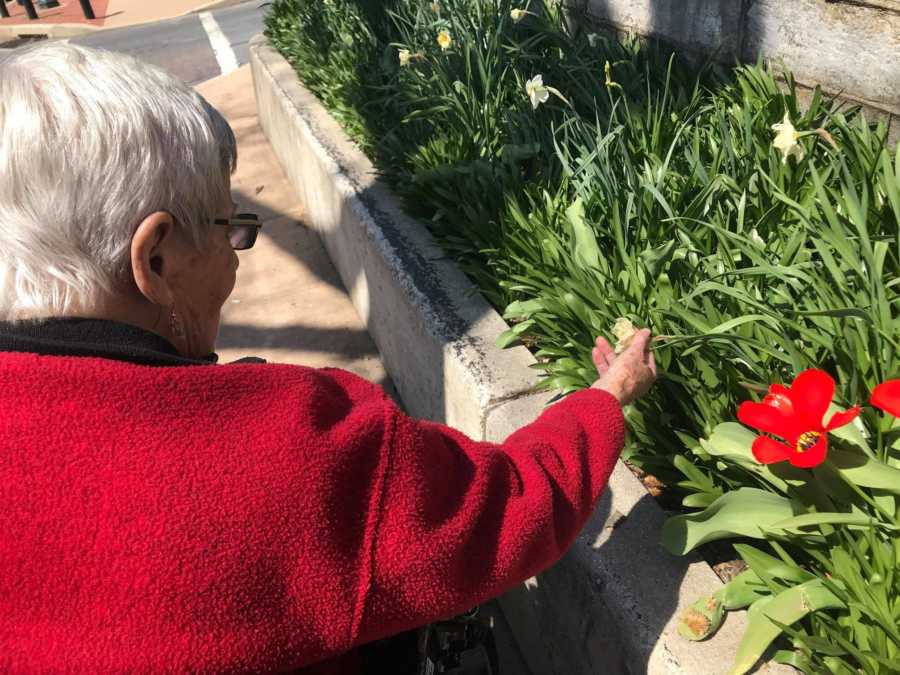 Thank you dear friend for the reminder of what is important in life – in my life!"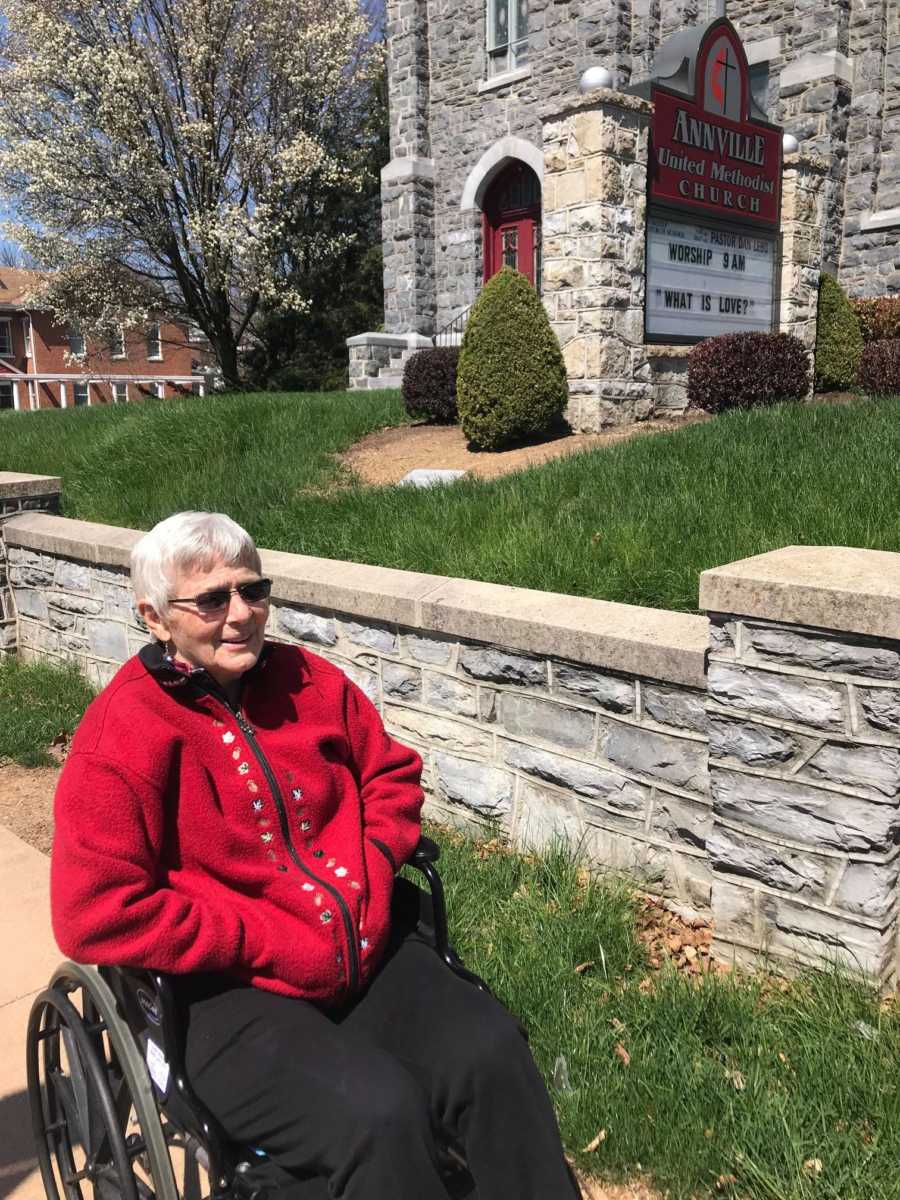 This story was submitted to Love What Matters by Becky Gacono of Annville, Pennsylvania. She is chronicling her mother's dementia journey on their Facebook page and in a series of posts for Love What Matters:
Family combats mom's painful dementia journey with humor
'They are two that have become one': A day in the life of my mom's dementia journey
'It was my birthday when she no longer knew my name or who I was.'
'His love for her is palpable': Doting husband's explicit instructions for wife with dementia's morning routine
'We finally get to the kitchen table and their sandwiches are out and ready to eat. Then this happened.'
'I never thought I'd get to kiss an angel': Daughter overhears midnight whispers between mom with dementia and dad
'I realize love is the most powerful, the most exhausting, the most incredible way to live your life'
'I tell her I have her ring and she starts crying': Daughter recounts mom with dementia's anguish over beloved 'missing' ring
'She used to do puzzles, she can't do them anymore': Daughter's tearful realization about her mother's dementia 
Submit your own story here, and be sure to subscribe to our best love stories in our free newsletter here.
SHARE this beautiful story on Facebook to encourage others to cherish every moment and love what matters most.