"My story starts in early November 2017. I received a call from my OBGYN saying, 'I've received some of your test results. Some of the results seem to indicate a higher risk for Down syndrome.' During that same phone call, she assured me, 'The chances of a Down syndrome diagnosis are very minimal. You have more or less nothing to worry about.'
I remember feeling un-phased by the phone call. Her tone reassured me I had nothing to worry about. I was blissfully unaware of the fate that would await me.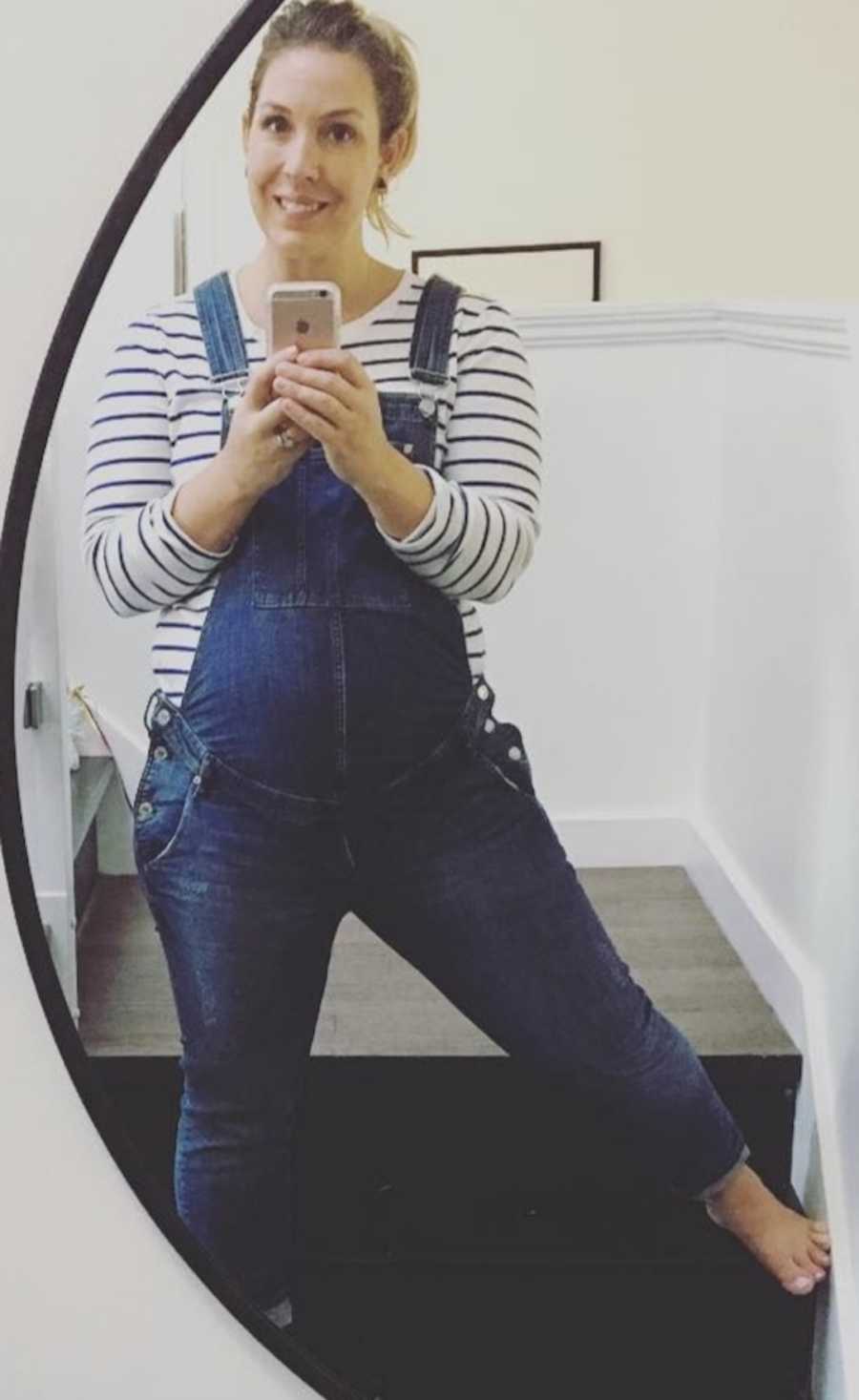 My husband decided to join me for the follow-up appointment. This was a bit unusual, as we have two other children and everything had been business as usual on their part. We both walked into the appointment feeling confident we had nothing to worry about. Halfway through the appointment, my husband, who is a realtor, had to leave for a property showing. He excused himself, kissed me on the forehead, and away he went.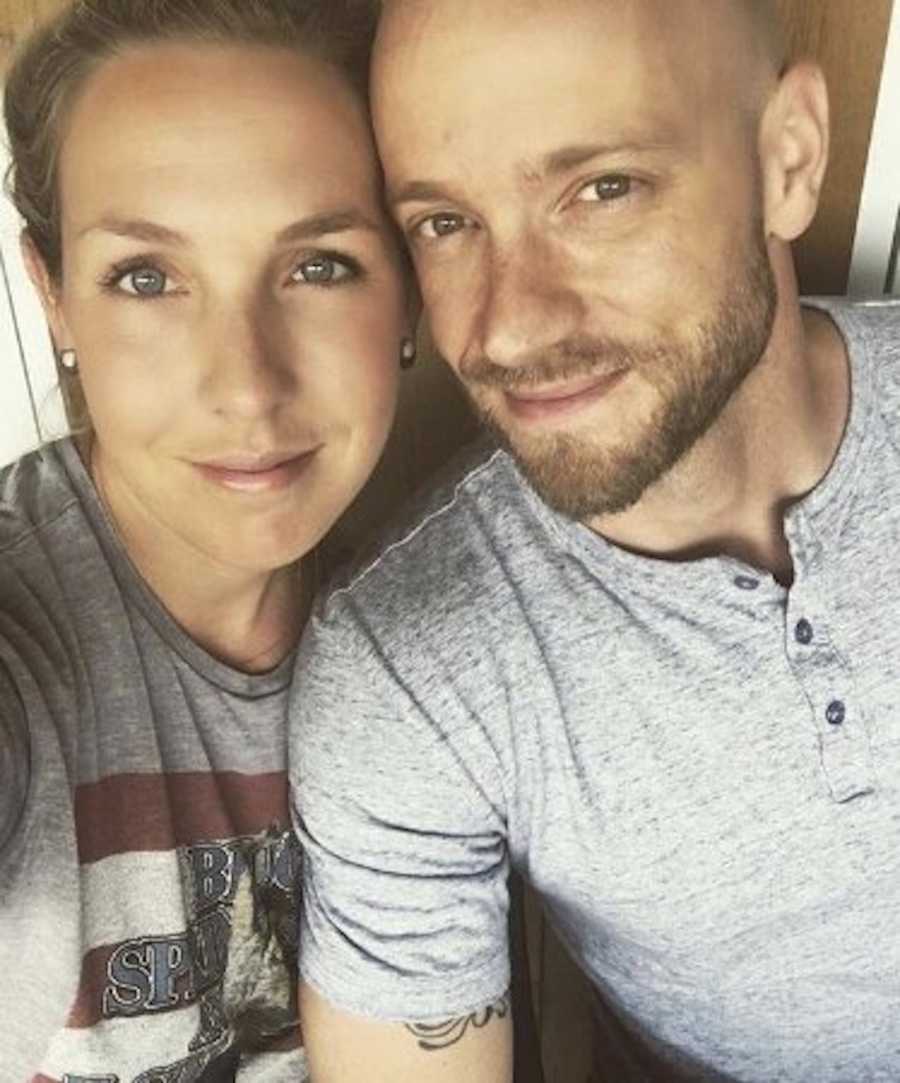 I had no qualms whatsoever about this, as I was not worried at all about this appointment. Little did I know, shortly after he left, I would be presented with gut-wrenching news. As the doctor was wrapping up the ultrasound, she informed me, 'Your baby has a one in two chance of having Down syndrome.'
I was floored. I quickly, and repeatedly swallowed the large lump that had formed in my throat as she discussed the next steps to be taken. In order to find out for certain, we could perform an amniocentesis test, which can be dangerous and carries risks for the baby. Another option was a simple blood test, which is a lot safer but yields less accurate results. I was also presented with the option of terminating the pregnancy. If I did choose to terminate, I would have to let them know soon, as I was already about 20 weeks pregnant at this point.
I quickly made my way to my car in the parking lot and burst into tears. Sitting in the car crying, I took out my cell phone and called my husband. He must have been busy at his viewing, his cell phone rang right through to voicemail. Through the sobbing, I managed to leave him a voice message saying, 'Our baby boy has a 50/50 chance of having Down syndrome.'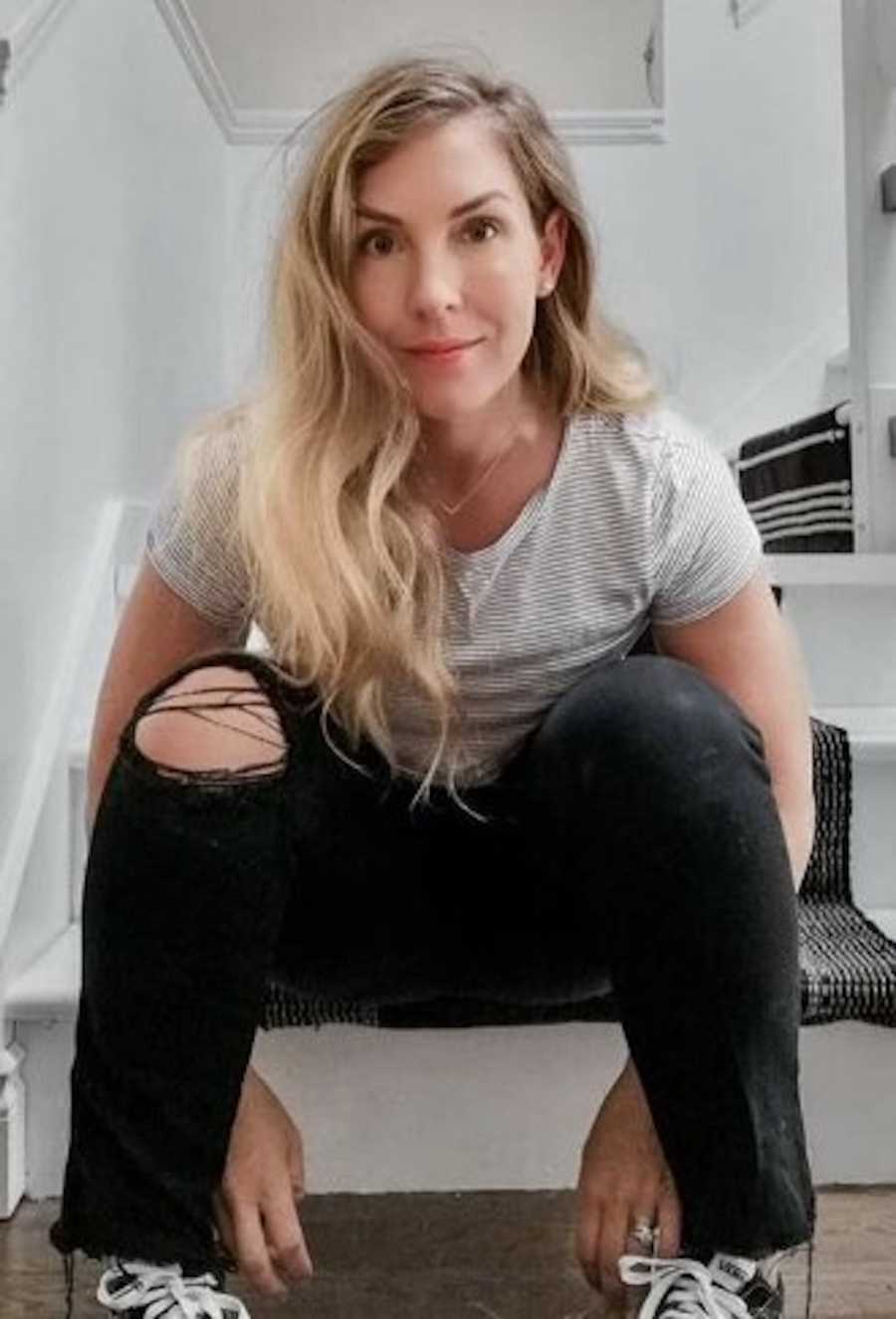 If you ask him today, he'll tell you he remembers the exact time, day, and location he received the news. Those are the moments that mark you in life. We spent the next few hours holding each other and crying uncontrollably. Being the least invasive test, and the safest, I chose the blood test to give us more information.
For the next week, we would await the results. Those next 7 days were very long. It was full of highs and lows, prayers, and holding on to slivers of hope. We finally learned at the end of that week, our son had a 99% chance of having Down syndrome. It released a flood of emotions. Grieving the life we had imagined for our unborn son, for us. I allowed myself to wallow in my grief for a week or two.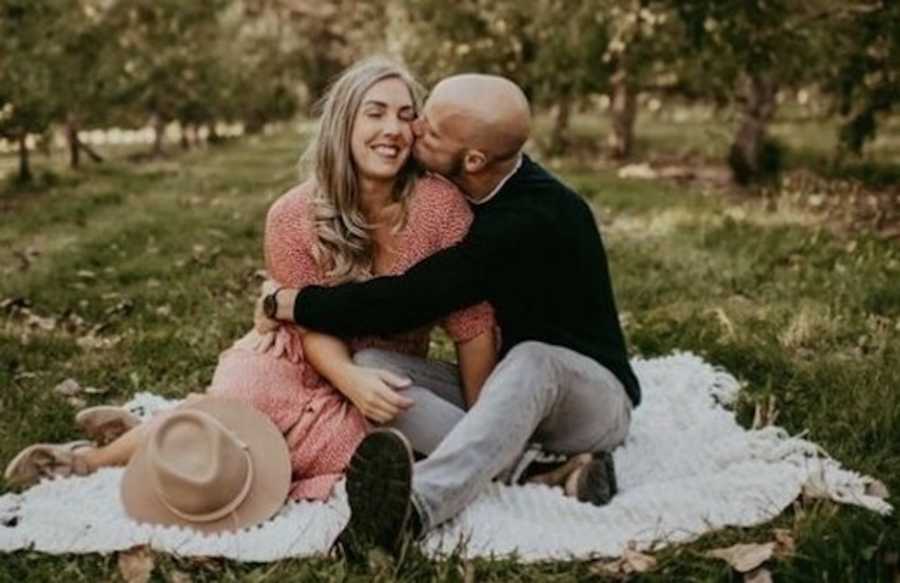 Slowly, I began feeling better and finding myself embracing the diagnosis. I began following an account on Instagram and had a turning point. They have a son who has Down syndrome. I couldn't get enough of their account and their content. They seemed like a normal family who experienced a normal life. Sharing happy times, silly times, and sad times. It allowed me to picture myself in their shoes. I could visualize my family living the same happy, chaotic, and beautiful life.
Along with this account, I started following other families who shared the same situation. Other families who shared the same bond. It encouraged me greatly and helped me change my perspective. I was no longer grieving. I'm not going to lie and say from that moment on it was all sunshine and rainbows, because it wasn't. I still had moments where I wondered, 'Why me? Why is this happening to us?' Hoping and praying for that 1% chance. Little by little, I was able to accept it. I even started looking forward to it.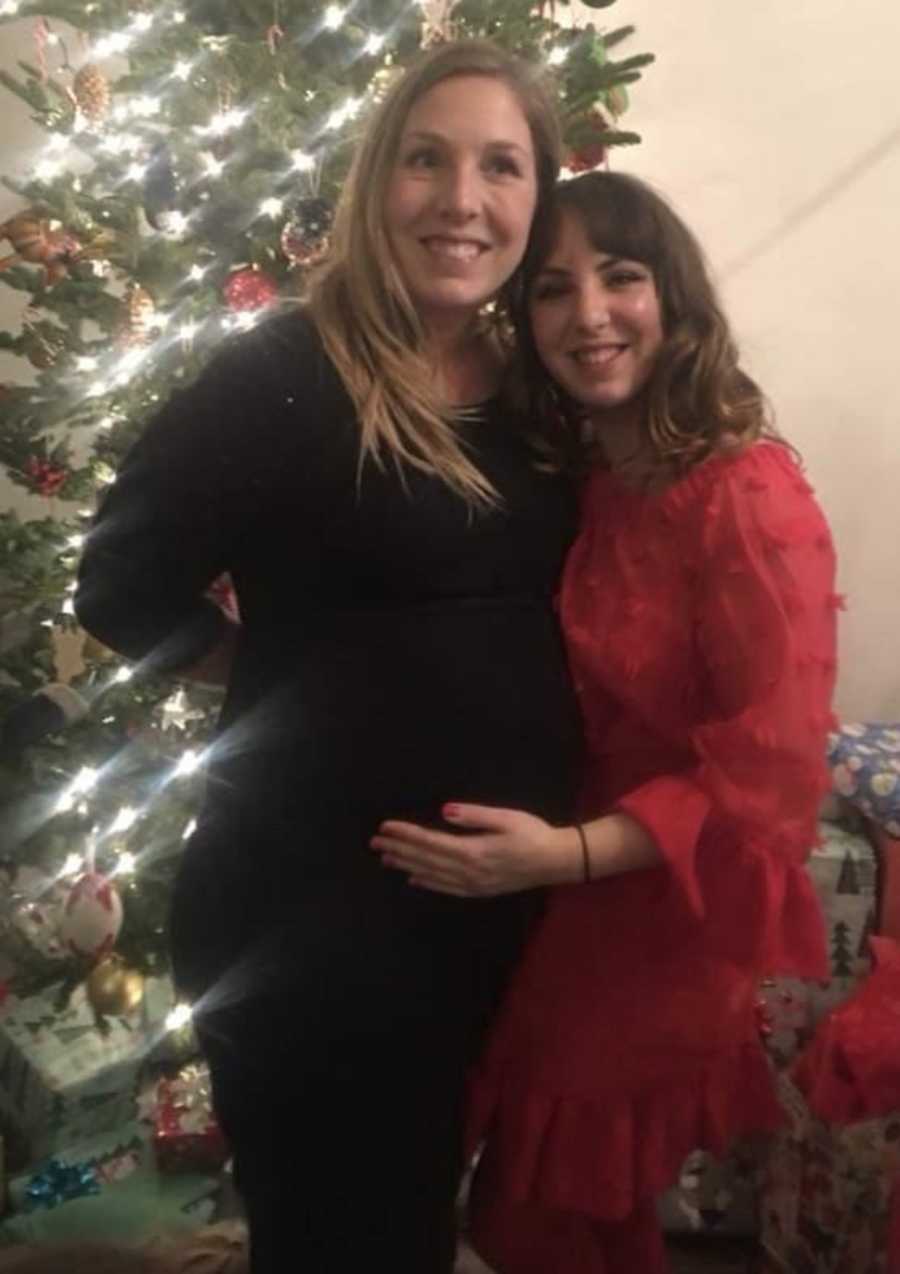 For my husband, however, it wasn't as easy. He took the news hard. I think he felt robbed. After having two girls, he was really looking forward to having a little boy. He'd finally have a partner to do all the boy stuff with. Even after I started finding peace with the news, he didn't want to know any of it.
At one point, I wondered, 'Will our relationship survive this. Can we get through this together or will this break us?' Once Louie was born, my husband did a complete 180. He is now Louie's biggest advocate, and would not change one single thing about him. He is head over heels in love with him.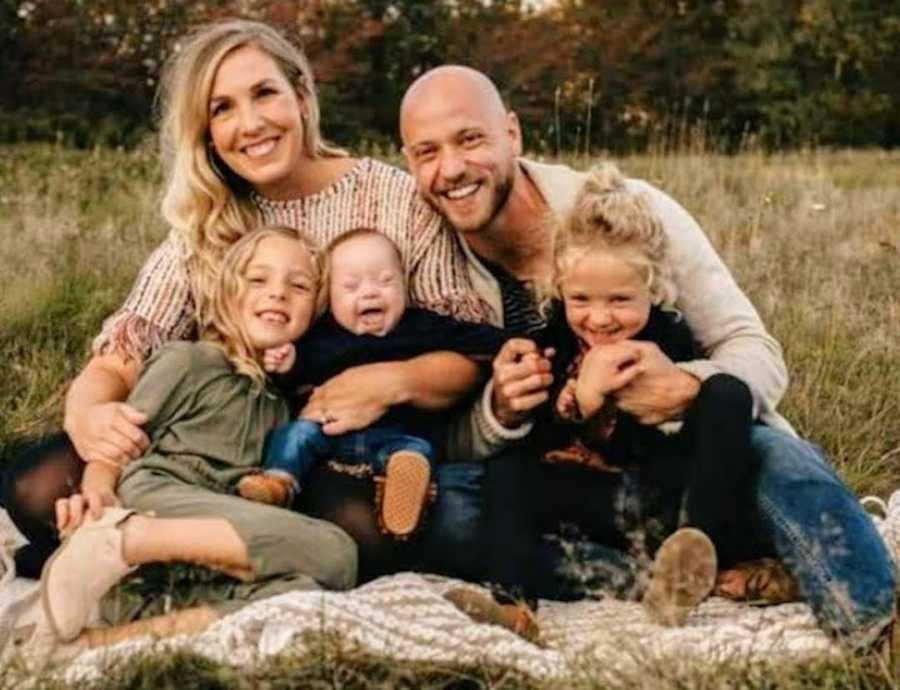 We've come to learn most people's misconceptions and pre-conceived notions about Down syndrome are based in fear. We look back today at those days of heartbreak and utter despair and wonder what all the fuss was about. Although we understand it's part of the process and God's plan, we almost feel embarrassed to look back at those times now. He was the missing puzzle piece to our little family.
He will teach us so many wonderful life lessons. In fact, he already has. He makes us see the world in a different light. We are richly blessed to have him in our family and we will advocate for him to the ends of the earth and shout his worth from the mountain tops."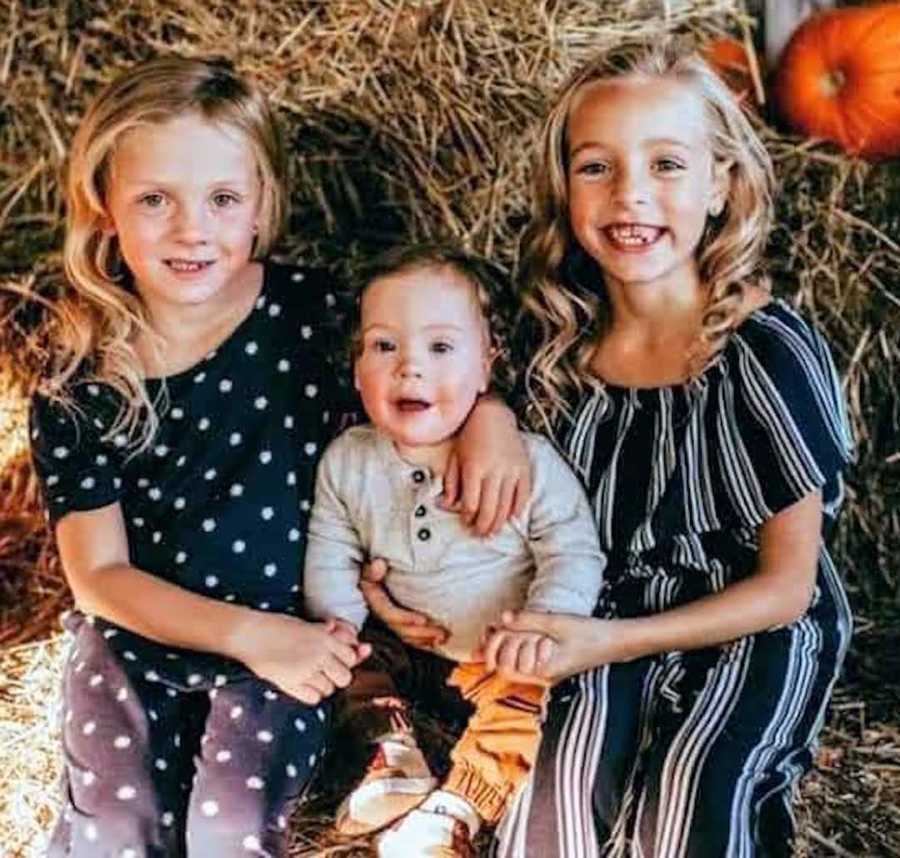 This story was submitted to Love What Matters by Sophie Leger from Moncton, New Brunswick, Canada. You can follow her journey on Instagram. Submit your own story here, and be sure to subscribe to our free email newsletter for our best stories, and YouTube for our best videos.
Read more stories from special needs moms:
'There's a 92% chance.' I had NO IDEA if we could handle it. But when we saw his almond-shaped eyes, our hearts were stolen.': Mom births son with Down syndrome, 'We are truly blessed'
'Do you have any concerns?' The mood shifted. I half-expected her to say, 'I'm concerned he's too good looking!' The punchline never came.': Mom gives birth to baby with Down syndrome
'Linda, I have news—please sit down.' The delivery room was hush-hush. 'She will be a burden to your family.' Everyone was disgusted I wouldn't abort her.': Mom details emotional journey advocating for daughter with Down syndrome
'Are you going to keep her?' We never thought it would happen to us. I prayed for her to be 'normal.': Mom details Down syndrome acceptance journey, 'She's changed our lives'
Give other parents strength and courage who are continuing to learn about their children with Down syndrome. SHARE this story on Facebook or Twitter.