"May 24, 2019, I drove to Walmart to causally shop. As I was shopping, I walked through the pregnancy test aisle and had recalled my husband jokingly making a comment I was pregnant. Assuming he was wrong, I grabbed one of the cheap 99 cent tests and went home to take it. It didn't show a negative, instead showed the faintest positive line. We had three bouncing energetic boys, my youngest was not even a year old at the time.
There was some sense of anxiety and fear, but that is to be expected when bringing in another member to an already lively household. Nonetheless, there was much excitement, and wondering what our newest addition would be like kept my mind racing with possibilities. I scheduled an appointment with my OBGYN and anxiously went for my first check-up and ultrasound. My husband and I got to see the smallest little bubble on the screen, and suddenly any anxiety I had about bringing a fourth baby into this world lifted away and turned into excitement. What would we name this baby? Would we have another boy, or would this baby be a girl?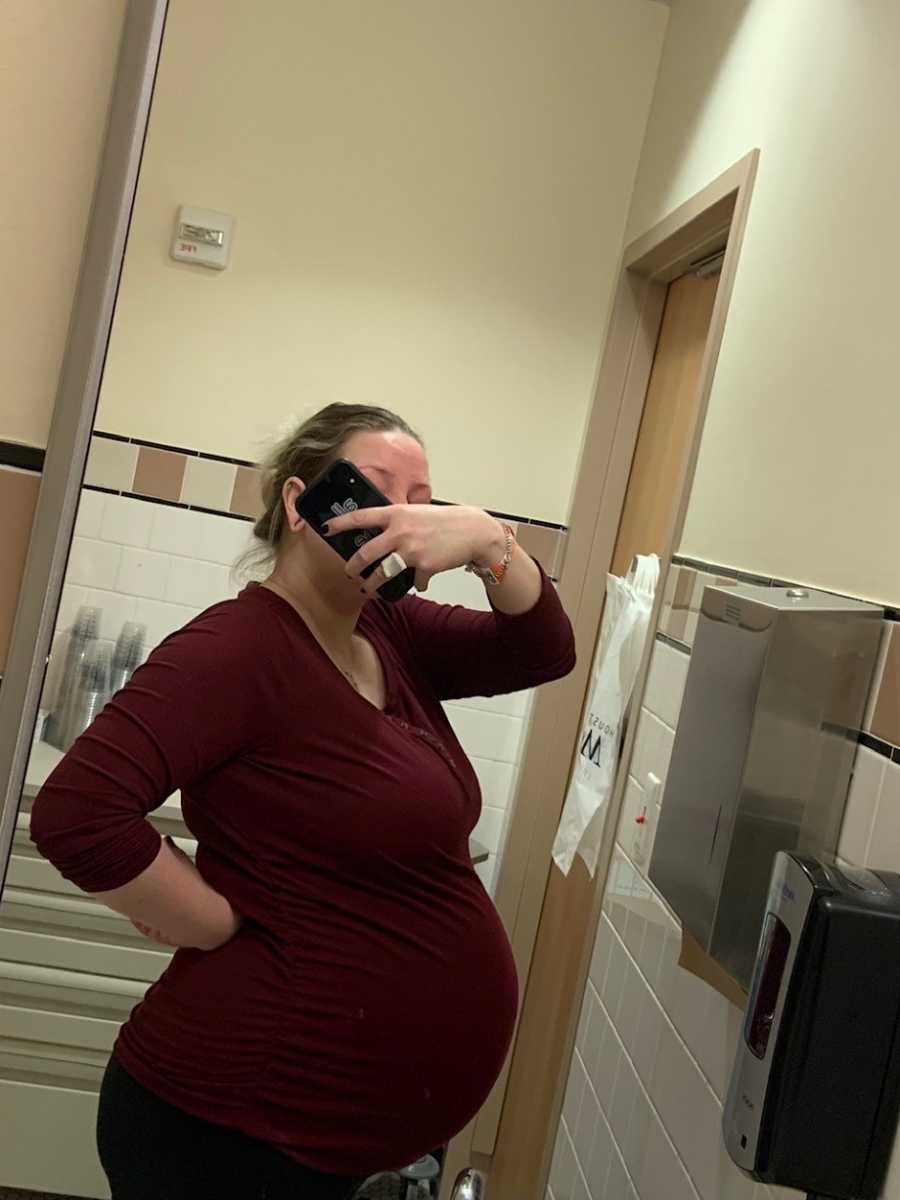 The excitement was short-lived, sadly. During my anatomy scan, the technician found fluid in the baby's ventricles. The baby was diagnosed with mild ventriculomegaly, and I was devastated. I found myself in a situation no mother ever wants to be in. The worry consumed me from that moment on. I didn't sleep. Instead, I googled, which never left me feeling any better. I lived in a constant state of uncertainty for the rest of my pregnancy.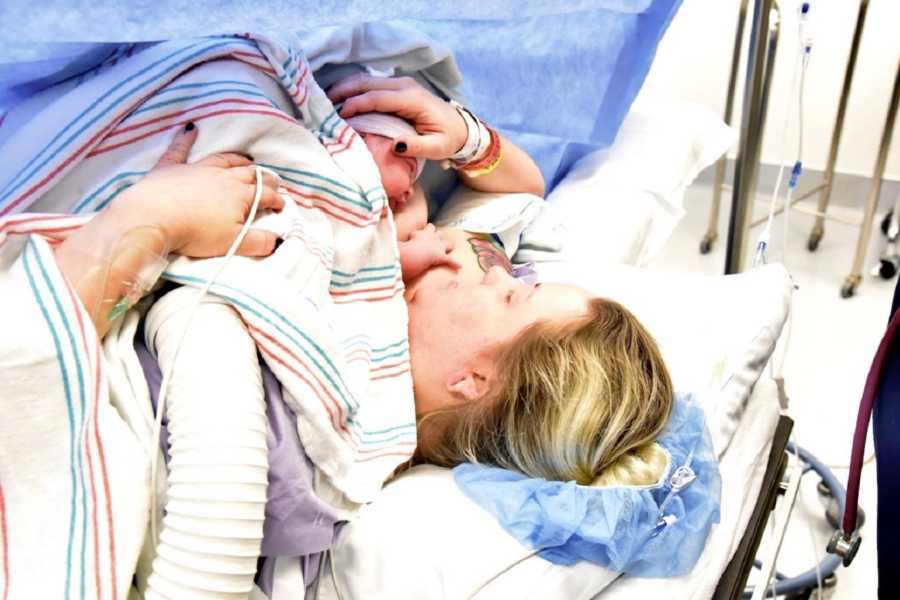 The day of his arrival was no different, I feared the absolute worst, but at the same time, I was excited to meet my baby. On February 11, 2020, at 5:06 p.m., my little boy, Malakai Joseph, came into this world via c-section weighing 7 pounds and 11 ounces. He was more than perfect. He was beautiful.
My worrying didn't end, though. I immediately requested an ultrasound on his brain, to ensure the ventriculomegaly was stable. The following day, the hospital conducted an ultrasound to which I was reassured his ventricles were normal size, but he had three brain cysts. They told me they were likely normal and from the birthing trauma. Of course, I let it consume me.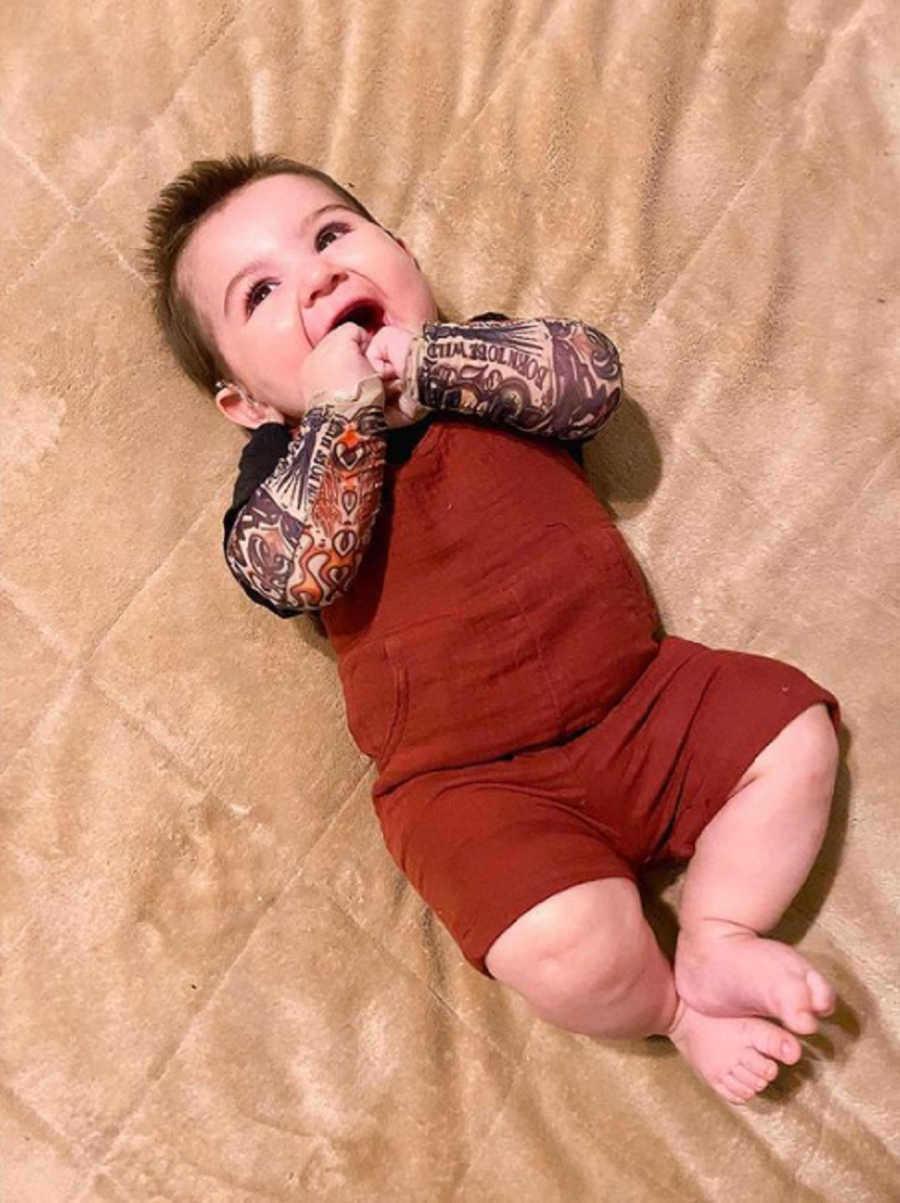 On February 13, Malakai failed his initial newborn hearing screening, twice. The technician said she couldn't get him to settle so it was likely a false result, and she'd come back the following day. On the day of discharge February 14, 2020, the tech came back to test his hearing, and he failed on the right ear but passed on the left. At this point, I was told it was likely fluid buildup because he was a c-section baby and didn't have time for the fluid to be pushed out. He and I were discharged and told to follow up with his pediatrician and come back a few weeks later for a follow-up hearing test. When we went back, he failed the test again and was referred out to an audiologist.
During Malakai's 2-month checkup, the doctor was immediately alarmed. His head circumference was at the 0.54 percentile, extremely small for a baby, especially considering he had mild ventriculomegaly during the pregnancy. He suddenly had microcephaly, and none of us understood why. She sent us to Texas Children's hospital for an MRI. The results of that MRI left us with more questions because not only did he have microcephaly, but he still had ventriculomegaly, brain cysts, and dead brain tissue along the left side of his brain too.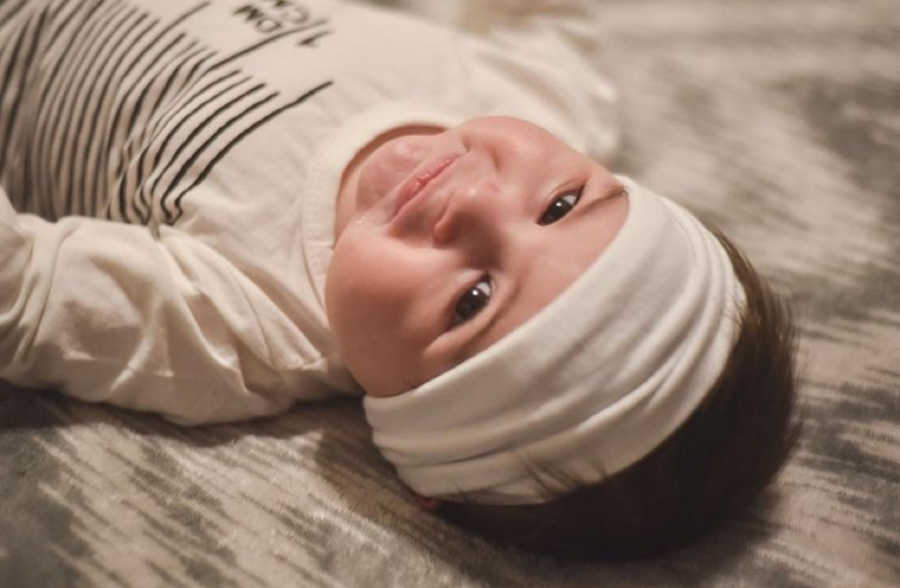 Everything that was going on in our lives was during the height of the pandemic and I was terrified to take my baby out of the house. He was so tiny and fragile, but we still had the question of his hearing. Could he hear? Was it fluid or was he deaf? I built up the courage and scheduled an appointment with the audiologist. It took a total of three 1-and-a-half-hour appointments to get an accurate hearing test, a hearing test that indeed told me my baby had hearing loss. Not just hearing loss, but bilateral moderate to severe hearing loss. I think I blacked out as the audiologist was telling me everything, because I honestly don't remember the rest of the appointment. I got in my car and cried. I likely sat in the parking lot for an hour, before I built up the strength to call my husband and tell him what was said during the appointment. He was in denial, and as was I, but there was no way this test was wrong. No matter how much I wanted to deny it.
His doctor still could not find a cause for his arising symptoms, so I ran to the internet again. Google, support groups, anything I could to try and find a cause for what was going on with my little boy. After coming up empty-handed from hours of google searches, I reached out to a local support group for ventriculomegaly. One of the members asked if he had been tested for Cytomegalovirus/CMV and said his health issue fit. I was clueless and had no idea what that was, but I reached out to Malakai's pediatrician the following day. She was hesitant and didn't feel it was CMV, but because we were at a dead-end, she agreed testing him wouldn't hurt. A week later, she got the results back, and sure enough, he tested positive for CMV.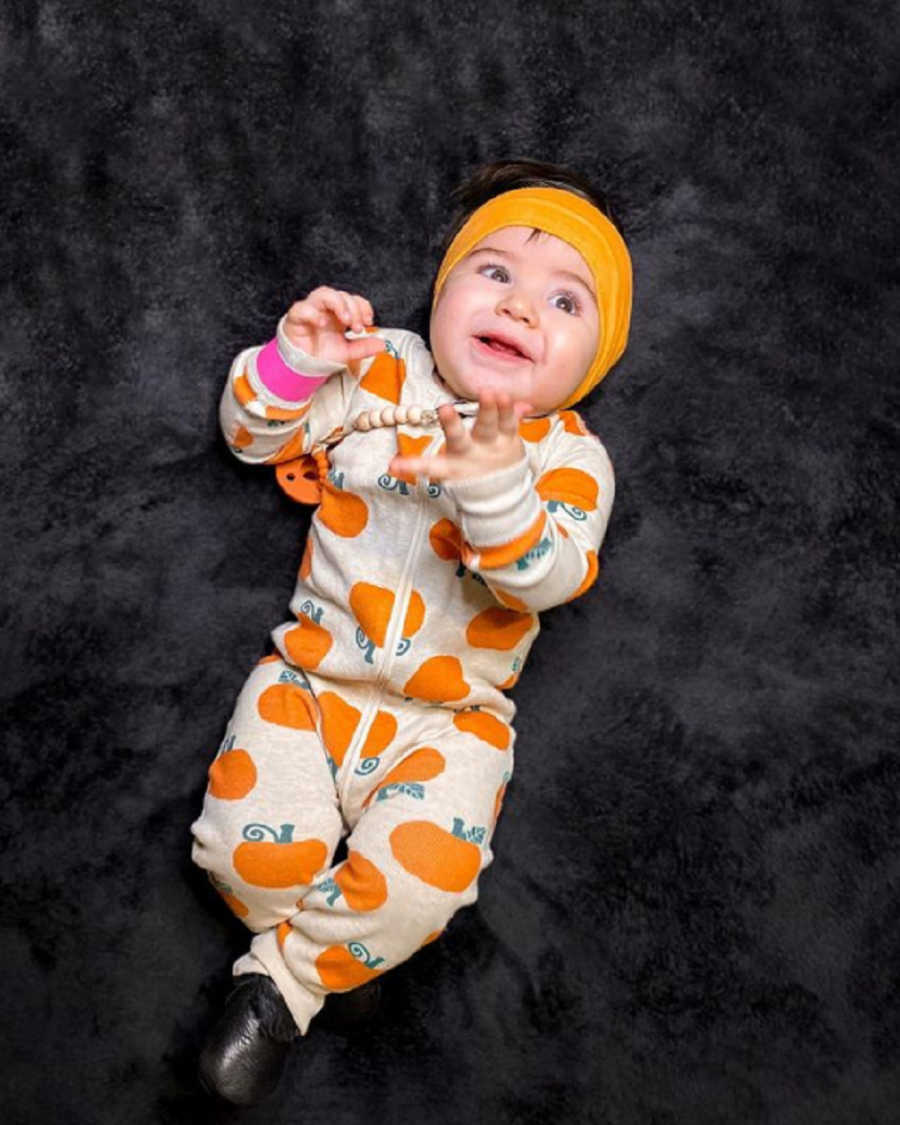 Cytomegalovirus is a common virus that acts like a common cold in adults and children, but when a pregnant woman contacts CMV and passes it to her unborn baby, it can be life-altering and, in some cases, deadly. In Malakai's case, it was affecting his hearing and brain. I was beyond devastated. I had spent countless hours reading on CMV, and all the harm it could do from attacking a baby's hearing, vision, brain, and nearly all other organs. I saw there was no cure or vaccine, and he was over the age to receive any medication that would help lessen his symptoms. I felt like I was at a dead-end, barely touching the surface of what was going on with him. I worried for my son's life, worried about him dying. I worried there would be new problems we hadn't yet discovered. All the horrific possibilities because I contacted CMV during my pregnancy and passed it to him.
Once again, his doctor referred him out to Texas Children's Hospital for the third time in less than a month, to an infectious disease doctor. She took his case, and she created a game plan. Hearing aids were the first step, but she wanted him to be seen by an audiologist who also specialized in cochlear implants. She knew his hearing loss was progressive and expected it to get worse. She wanted genetics to test him for any genetic abnormalities. A neurologist to look over his brain MRI and ultrasound. An ophthalmologist, to make sure the CMV hadn't attacked his eyes. Hematologist, to look at his blood more thoroughly. A gastroenterologist, to look at his intestines. Immunologist. As well as an ENT, to make sure his ear structure wasn't compromised.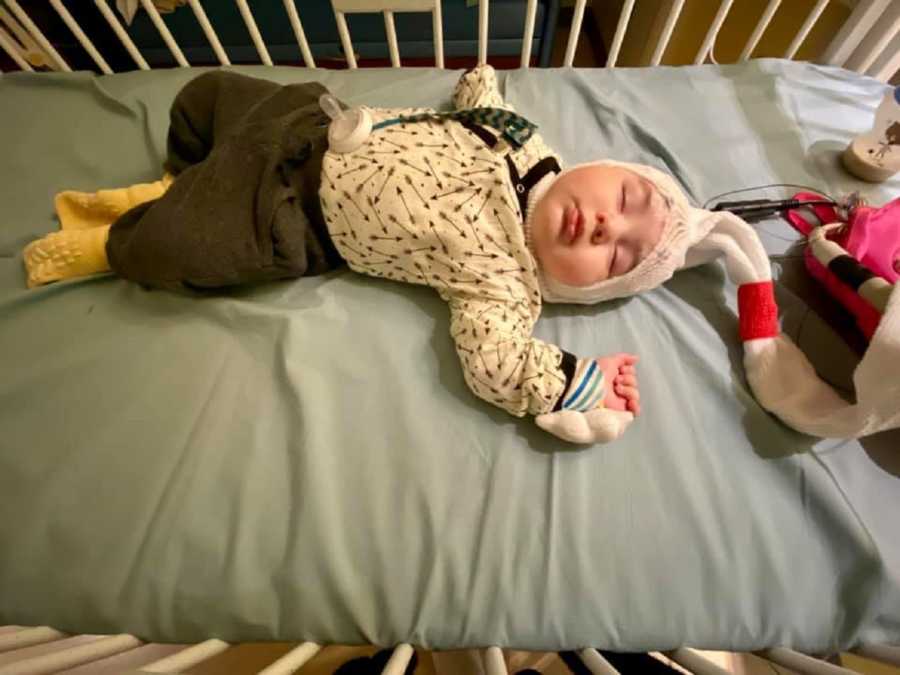 She explained therapy was going to help him in an astronomical way and would be the only way he'd ever have any normal quality of life. He was referred to physical therapy, aquatic therapy, speech therapy, and occupational therapy. As Malakai's team of specialists grew larger, each agreed one by one that this was a congenital CMV case. After all the testing came back negative and all other specialists cleared him, including the test from the hospital heel prick, confirming he was born with congenital CMV, his infectious disease doctor decided it was time to put him on the antiviral, Valcyte. He was 7 months old and much older than most babies that get put on antivirals, but his case was caught much later than she would have liked. She wasn't confident it would give the results most babies had, but she hoped it would encourage brain growth.
At 6 months old, he received his hearing aids, and initially, they helped. He was responding to sounds he had never responded to but around the time he turned 8 months, his speech therapist, audiologist, and I all noticed his hearing seemed to be declining again. That meant our next step would be to test his hearing. I recalled the struggle he went through the first few times we had his hearing tested, and I was adamant I wouldn't make him go through that another time and opted to have him sedated. Since his doctors knew there was a history of progressive hearing loss, we all agreed it would be best to sedate, do an MRI, ABR, and ear tubes all in one go. That way if he was losing his hearing like we suspected, all the boxes would be checked when his team went to the cochlear implant committee.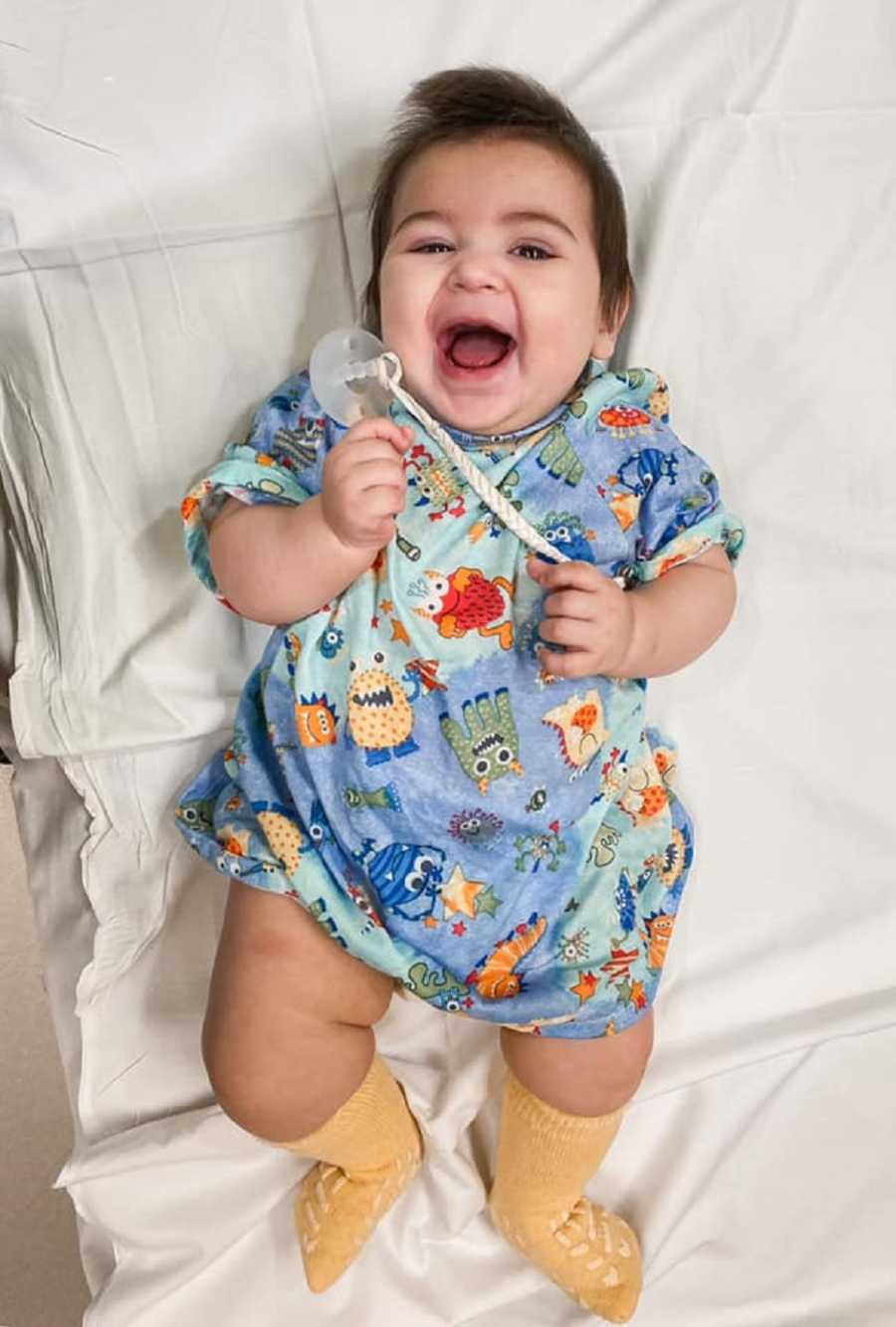 As soon as his ABR was finished, I got the results. He was completely deaf in his left ear, and profoundly deaf in the right ear. I wasn't as heartbroken this time, because I had seen a steady decline in his response to sound with his aids. I knew in my heart this was coming. If anything, I was excited for him. With cochlear implants, he'd hear without distortion. He'd have a better chance at learning how to talk coherently because his hearing would be virtually perfect. When his team of doctors went in to talk to the cochlear implant committee about Malakai's case, he was immediately approved for bilateral cochlear implants. On December 7, 2020, he went in for surgery to implant the receiver. The surgery lasted a total of 6 hours with little to no complications. He will be activated on December 22, 2020.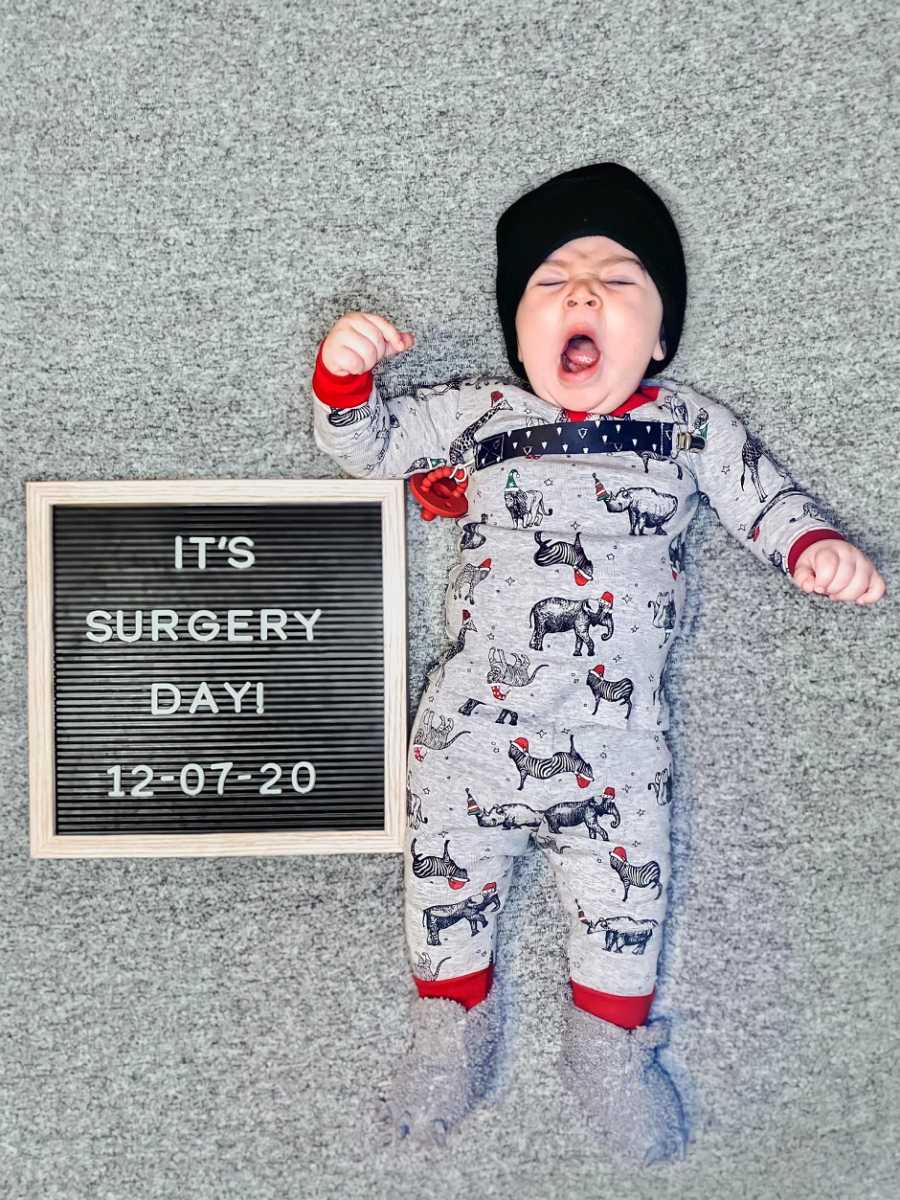 At first, I struggled. I was depressed and overwhelmed with anxiety. I also lived with guilt, a lot of it. I was pessimistic and could only think of all the negatives. All of this because I contracted a virus during my pregnancy and transmitted it to my unborn baby. I was uneducated. After four kids, I had never heard of CMV. I was angry at my doctors because they somehow missed I had CMV during my pregnancy despite having a cold in my second trimester. I felt like I had caused this lifelong illness on my son. I realized moping around and being angry at the world wasn't going to change anything. It wasn't going to magically get rid of his CMV or bring back my son's hearing.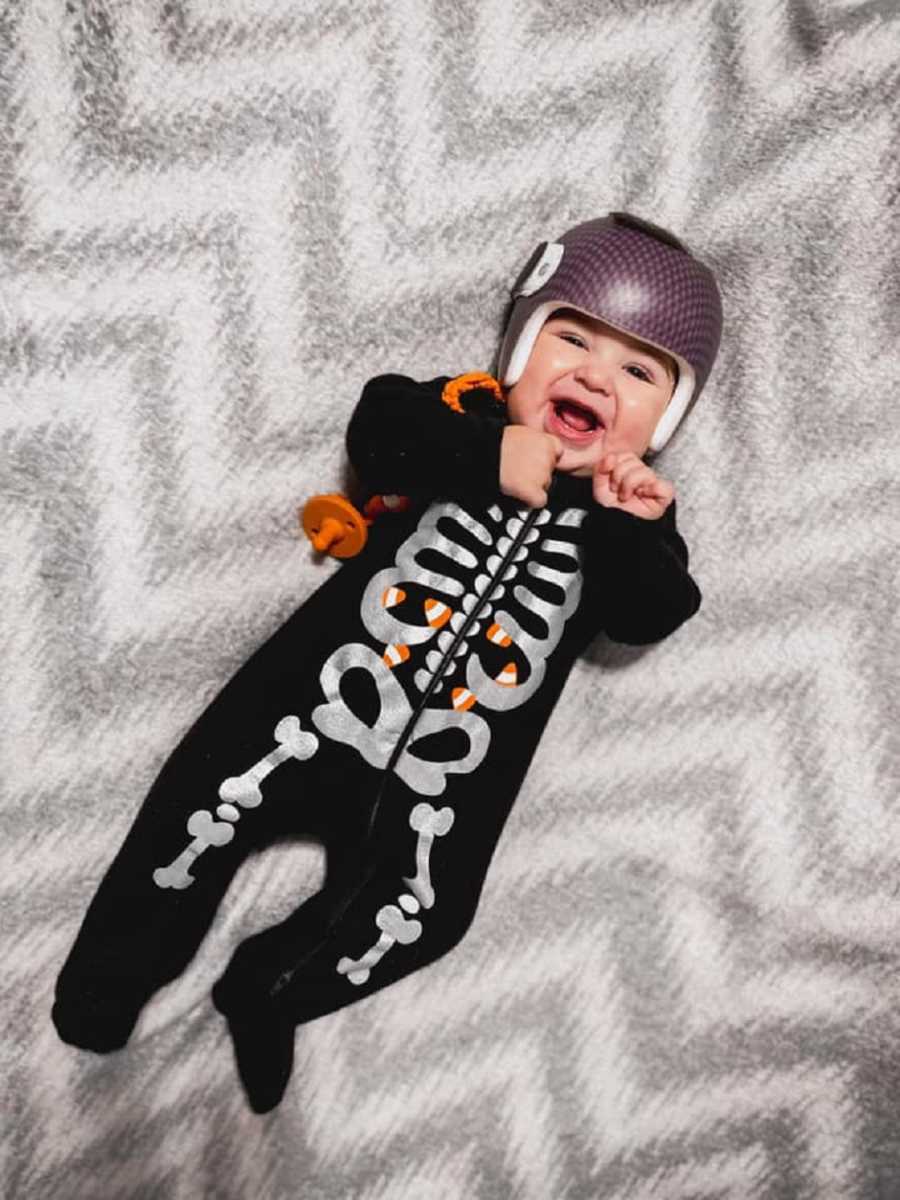 I had to change my outlook, in order to give Malakai the best possible chance. No one was going to fight for him the way I could. No one knew him on a personal level like I did. I was with him each day; his doctors were only with him momentarily. I had to step up and be his advocate. I could not allow these bad moments to outweigh all that was going great in his life. Yes, he had plenty of struggles and was going to the rest of his life, but as his mother, I had the choice to help his life go smoother by advocating in his best interest.
The first thing I had to do was change my negative attitude, and my outlook on life all around. I couldn't be pessimistic when it came to him, I needed to learn how to optimistic. I made the choice most mothers don't want to make and accepted I was struggling emotionally, then got on medication to help cope with the situation. I also found a cause, and that cause gave me purpose. I began to spend my free time advocating about CMV and trying to spread as much awareness as I possibly could. I realized doctors won't bring it up, despite affecting approximately one out of every 200 babies born. The thought of another family being affected by CMV enraged me and made me want to fight not only for my baby, but all the other babies with CMV, and all the babies that could potentially be born with CMV.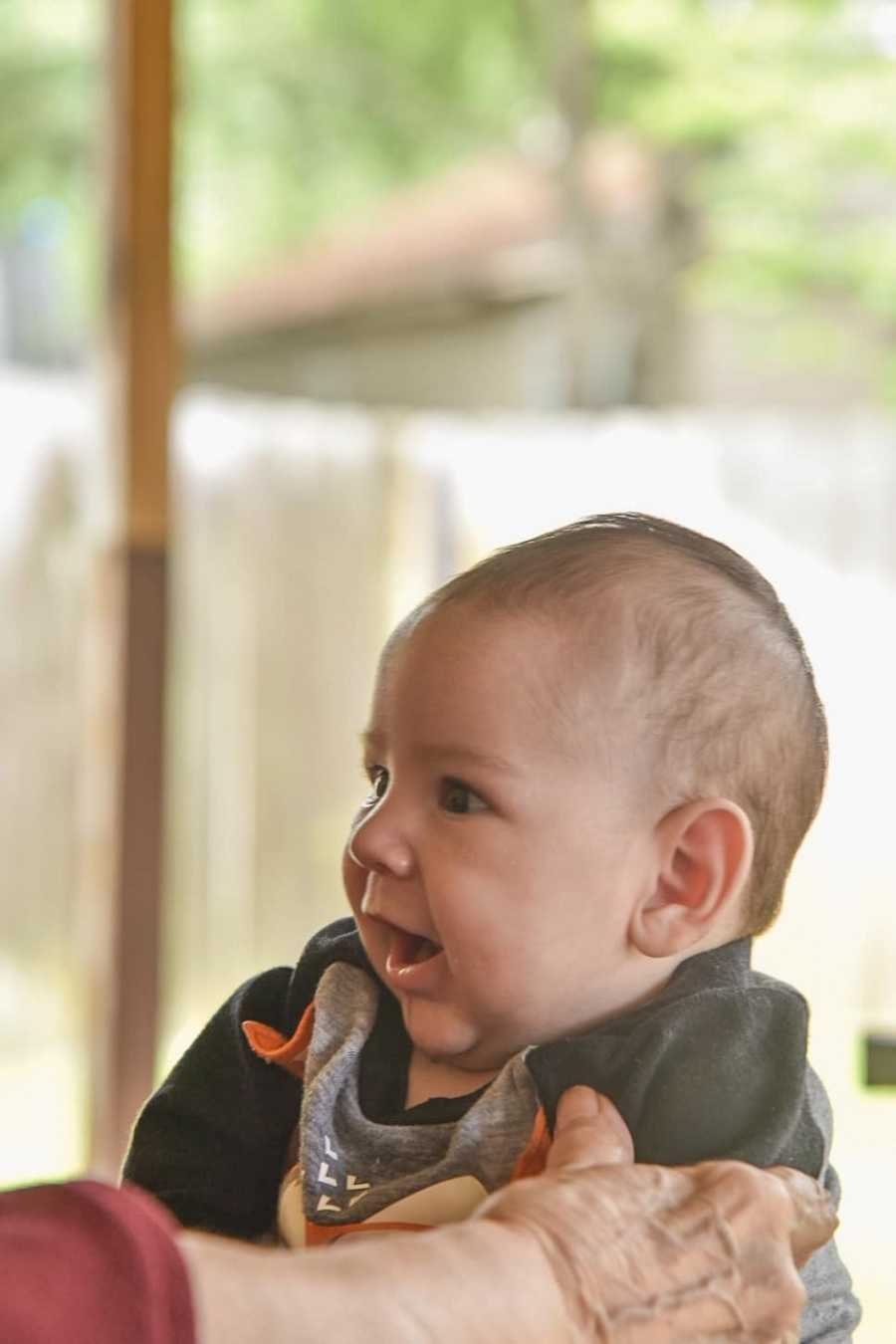 As the days went on and he grew, I saw him doing things no one expected him to do. That gave me something to fight for. He'd talk, and yell, even though his hearing loss was severe. He'd make the same sounds back at me. He learned to sit up on his own, and he's learning how to crawl, despite having muscle tone problems. His motor skills grew, and he learned to use his hands in a more efficient way, with purpose.
Our life now consists of five medications he must take daily, one in the morning, and five each night. Malakai has three 1-hour therapy sessions per week, aquatic therapy, speech therapy, and physical therapy. I drive an hour to each appointment, going to the best therapist possible so he has the best chance. He has a monthly visit to his pediatrician to check his head growth and monitor his microcephaly. A monthly visit to his infectious disease doctor, to follow his CMV. Bi-weekly blood draws to make sure the antiviral isn't affecting his blood.
The odds are stacked against him, but he is ALWAYS proving everyone wrong. Pushing himself when I can clearly see he's ready to give up. Proving to us all how strong he is. Showing us how resilient he is. Because of his strength, I have found a strength in myself that I didn't think I had.
I would have never chosen to be the mother of a baby with special needs, but he chose me, and I am forever grateful for that. He has made me a stronger woman and a better mother, not only to him but my other three boys as well. I've learned not to give up when things get tough. I've learned to fight and advocate for ALL of my children. And ultimately, I've learned to take all the good moments. I don't let the bad overwhelm me. There will always be bad in this world, but I've learned to adjust and cope quickly. No matter how bad the situation is, something positive WILL come from it.
If you're a new parent to special needs and you only take one piece of advice from me, I want it to be this… Don't let fear and uncertainty overshadow the joyous journey of loving and bonding. Do not let it consume you with thoughts of what could be and what will be."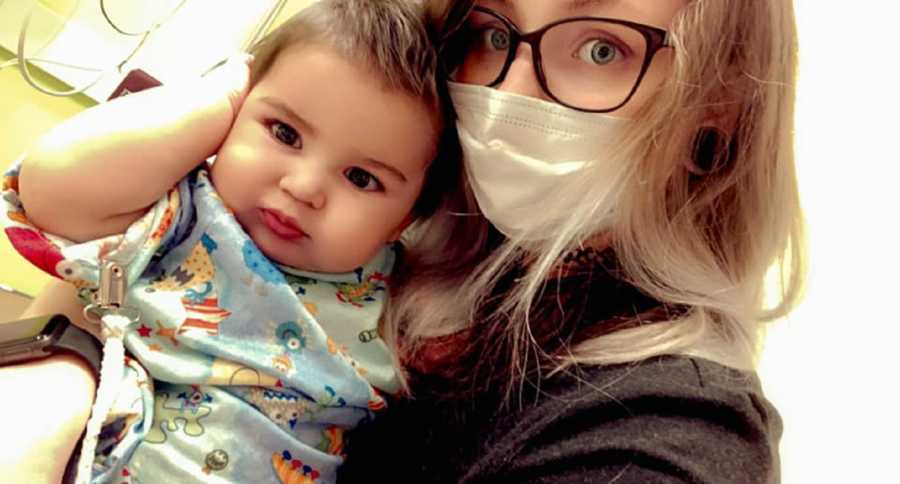 This story was submitted to Love What Matters by Ashlley Nicholle of Houston, Texas. You can follow her journey on Instagram, Facebook, and her blog. Submit your own story here, and be sure to subscribe to our free email newsletter for our best stories, and YouTube for our best videos.
Read more touching stories like this:
'Be careful not to startle him with sudden sounds.' 'A loud sound could kill our boy?!' We were terrified.': Baby boy with extremely rare LQT Syndrome, Microcephaly, Deafness defies all odds
'He was born looking like he'd been in a boxing match. His face was bruised, but no one seemed very concerned about it.': Baby is born with microcephaly, 'I truly see Grayson as the blessing he is'
'Were you bit by a mosquito during pregnancy?' The doctor said, 'I'm having a hard time finding the baby's head.': Mom births miracle baby with microcephaly, 'He brings us endless joy!'
Do you know someone who could benefit from this story? Please SHARE on Facebook to make them aware there is a community of support available.