"Are you drowning?
I do every so often.
Like many of you, I drown in balancing all mom things, autism, and homeschooling as I chug my third cup of coffee.
I drown in the sleepless nights.
I drown in piles of laundry and a sink full of dishes. I look at my house and I don't know which disaster to clean up first.
I drown in the pressure to find the time to be a good wife, good friend, good daughter. I have guilt daily that I'm not measuring up and that I also need to spend more quality time with my older kids while taking care of a child that needs 1:1 care.
I drown in the bills, the fight for services, and the cost for them. I'm always on the phone. Always making appointments, jotting things in calendars in planners, getting everyone to where they need to be. I'm always trying to figure out new ways to help my husband, to support our family.
I drown in worry. Fear of elopement, and even death for my autistic son, about his aggression and residential care, about broken flatscreens and iPads. Concern for my teenage daughter and the way I see her anxiety skyrocket and her moods plummet. Wondering if my sons will have a relationship. Thoughts of me not living long enough to be here to take care of all of them.
I drown in the need to be all things, to be perfect in them. My anxiety makes me feel like a failure, like I can't do it all.
Maybe I can't.
Maybe you can't.
Maybe it's okay to say that.
To say I'm tired or to put off something.
I know taking care of you has to be on your list and mine. We have to focus on some 'me time,' too.
My time is usually connecting with other special needs moms and helping them get connected with each other. Creating lifelines for others. I enjoy it and think it's important to help those Mama Birds who come after us, who are new to the journey.
I try hard to be good about eating right and I attempt to exercise, although it's always on my list of things to get better at.
Many ask, 'How do you do it?'
Honestly…no idea…some days.
Most days, I feel like I didn't do enough, if I'm being honest.
But I don't think I'm alone. I think a lot of moms feel like that because the load we carry is heavy and filled with a long to-do list.
Special needs moms have a whole other list…things other moms don't even have to think of.
It's different. And more. It just is.
But there's not more of us to take on those extra responsibilities, so our daily lists get put on a scale that constantly gets tipped. Self care vs. everything else.
So when you ask us that typical question of how do we do it all, the answer is we don't.
We are drowning.
We need help just like any other human being.
We need phone calls, texts, and zoom chats to check in on each other.
We need dinners cooked and coffee dropped on our doorstep.
We need respite, child care, and a date with our husband.
We need to be able to sit, read a book, watch a television show, shower, brush our hair, get our hair done, do our makeup, exercise, walk, run, go shopping, and get out of the house.
So, Mama Birds, this is for you today.
GET A BREAK.
DECOMPRESS.
BE ALONE.
HANG WITH A FRIEND IN PERSON OR VIRTUALLY.
Ask for help.
Let someone else carry the load sometimes.
Because we are mothers who take care of our families day in and day out. From the moment your feet hit the floor to when your head hits that pillow.
We aren't superheroes. Definitely not superhuman.
People, stop treating us like we are anything but simply human.
We get tired, exhausted, and overwhelmed.
We cry and want to scream.
We hurt, bleed, and get sick.
We worry and overthink.
And we love.
We love with our whole hearts, we fight for our kids, some of us have to be their voice.
But sometimes we can't keep our head above water and the weight of our world is like an anchor that keeps pulling down.
Every now and then we need someone to throw us the life preserver and bring us to shore."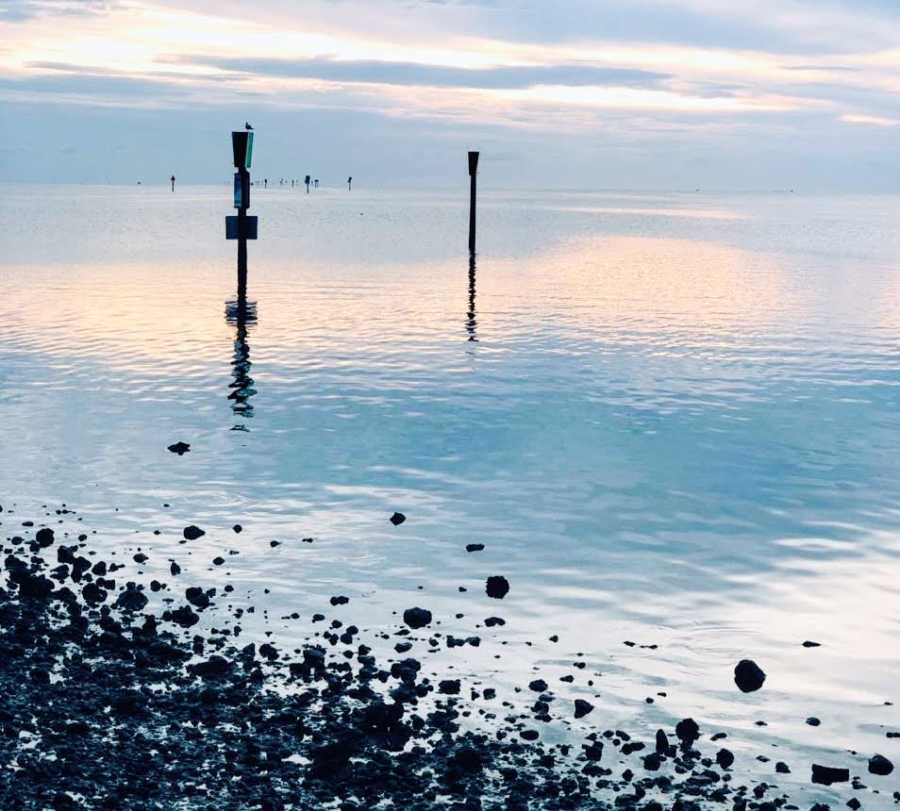 This story was submitted to Love What Matters by Sheryl St. Aubin of Three Little Birds. Submit your own story here, and be sure to subscribe to our free email newsletter for our best stories, and YouTube for our best videos.
Read more from Sheryl here:
'She fell into my arms, tears falling. 'My boy was non-verbal. He let himself out the front door.' She tightly clutched his blanket, and described a boy just like my own.': Special needs mom talks anxiety, missing children statistics
'We see you put self-care on the backburner, skipping workouts and coffee with friends for an IEP meeting. You are miracle workers, moving mountains by sheer will.': Husband pens sweet letter to special needs moms, 'You're the epitome of beauty'
'Late-night milk run, huh?' I was standing in front of a tired momma in Target just before closing. 'Go get that precious baby to bed. I got you.': Woman shares act of kindness for stranger
Do you know someone who could benefit from reading this? SHARE on Facebook with friends and family.