"Animals have always been a huge part of my life. I have taken care of numerous dogs, cats, chickens, sheep, hedgehogs, and other animals throughout my childhood and adult years. I have felt a connection with animals so deep that I don't eat them and I have dedicated my free time to help them. I am now known for this amongst my friends and family, so when my mother's coworker was buying a dog from a breeder and saw a kitten in need, she knew she had to call my mother and me.
When she went to pick up the puppy, the breeder told her she had a kitty that was just born with a cleft lip, crooked jaw, and one eye. The breeder claimed she was going to kill the kitten because it wasn't 'going to sell.' She also didn't want her buyers to know her breeding cat had genetic issues or that she was having too many kittens without a recovery time in between litters. Because this kitten was born different, the breeder decided she was going to kill him the next day.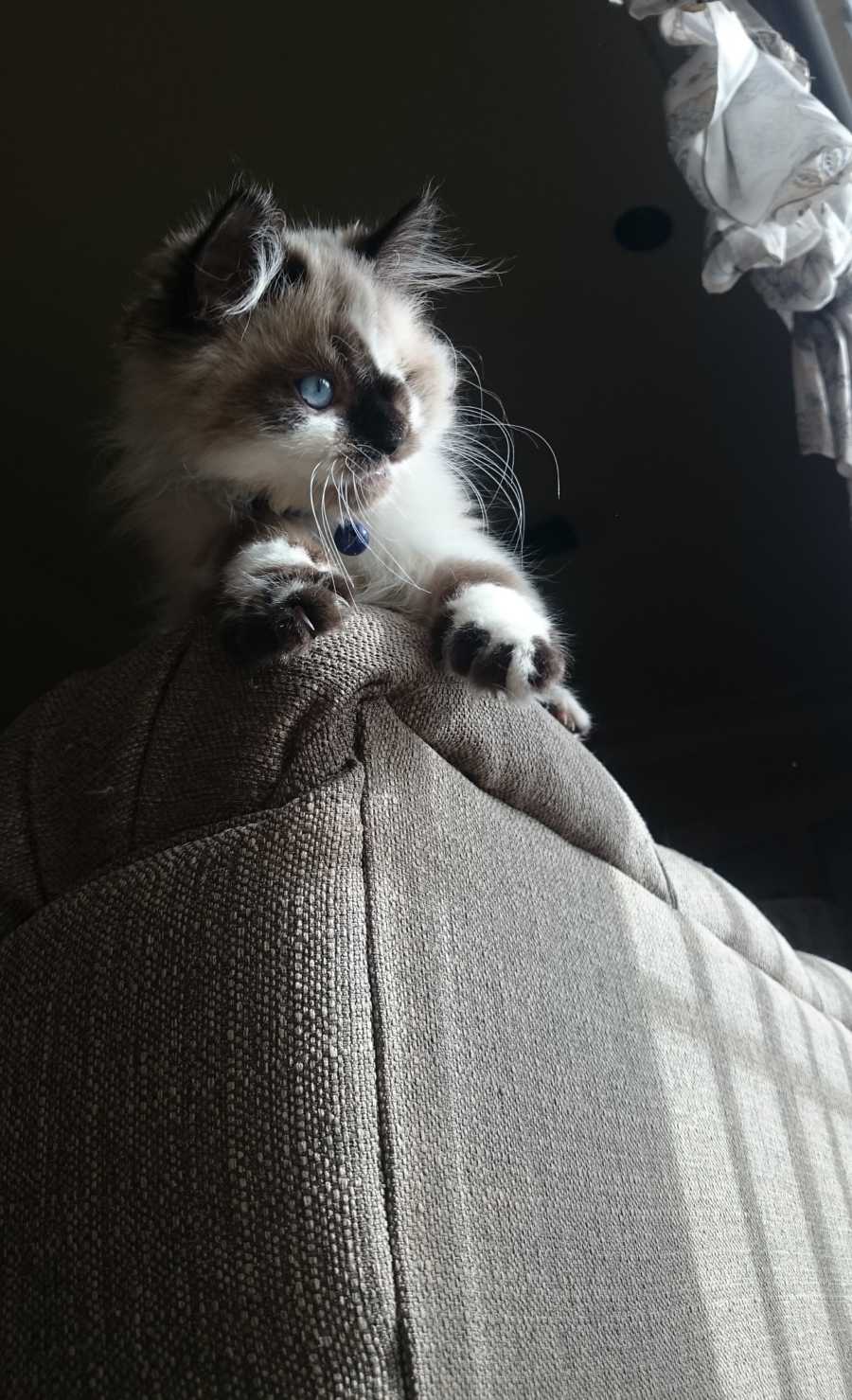 She never specified how she was going to kill the kitten she had bred into existence, only that she would do it soon, and if my mother's coworker hadn't found someone that same day, the kitten would have been dead.
My mother's coworker called us knowing both my mom and I are animal lovers. She explained the situation to us and we agreed to take him right away. Knowing his life was at risk, I knew we had to take this kitten home. I fell in love the second I saw him. He was so tiny and so curious about the new world around him. I could tell he would fit right in with the rest of the crew. Cricket's first day at his forever home was September 11, 2017. We guess that he was born in early July.
When we got him, he was just skin and bones. The breeder must have kept him separate from his litter mates because he was clearly malnourished. He also didn't go to the vet with the rest of the kittens. After some TLC and love from myself and my family, Cricket gained weight and trust and grew up to be an adult before our eyes.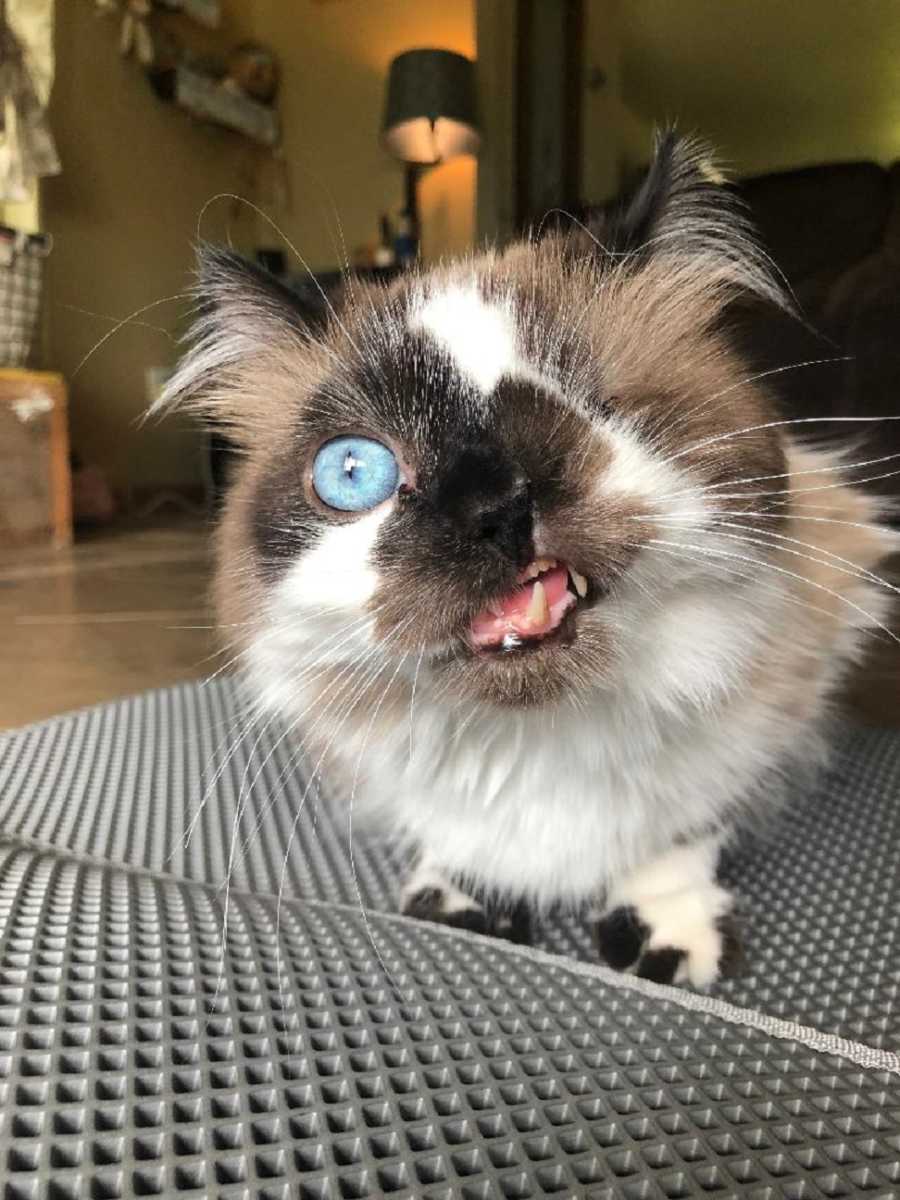 He requires his diet to be mostly soft food due to the cleft lip and crooked jaw. When he eats, the food tends to fall out of his mouth and it takes him longer than the average cat, but he is a chonky boy nonetheless!
His one eye doesn't slow him down. Sometimes he runs crookedly, but he can sneak attack like any other kitty! Hide and seek is his absolute favorite game to play with me!
Cricket doesn't have that many problems and he isn't much more work than any other cat! Some special needs kitties require a lot of time and labor and it is always worth it, but Cricket isn't even a whole lot of work. I honestly didn't know a lot about special needs animals before Cricket. He opened my eyes to a whole different world that deserves more attention. I have taken care of animals my whole life, but I never knew what a different form of love a special needs cat could bring.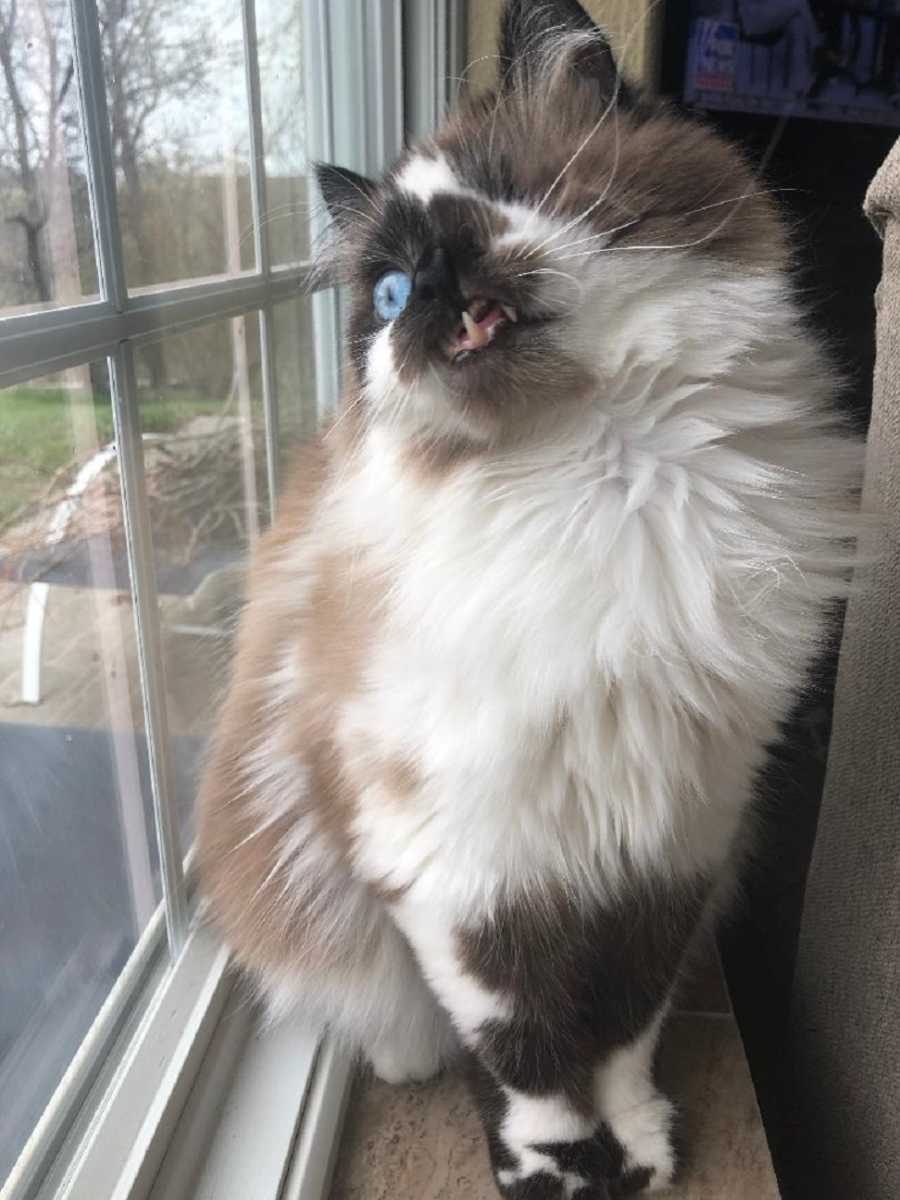 In animal shelters, kittens and the cute fluffy ones are always the first to get adopted. But I urge you to look at the older ones, the ones with one eye or a limp, or the one that needs a diaper. They are often overlooked but have so much to offer and so much love to give.
I started Cricket's Instagram page to help spread awareness for shelter pets and for special needs animals. The shelters are full and maxed out of funds. When you adopt from a shelter, you save two lives: the one you take home and the animal that gets to take its place in the shelter. Every cat and dog deserves to be with a loving family and home.
When we buy from breeders, we support what they do. 'Supply and demand' applies to animals as well. I urge you to look at your local shelters or look online for that specific breed you want before going to go buy one. The shelters have whatever color, age, gender, and breed you could want.
Today, Cricket is a happy and healthy adult cat and he is loving life! He has changed my world and I know a shelter pet could change yours as well. Take a chance on the one-eyed kitty. Take a chance on a wobbly kitty. Take a chance on love."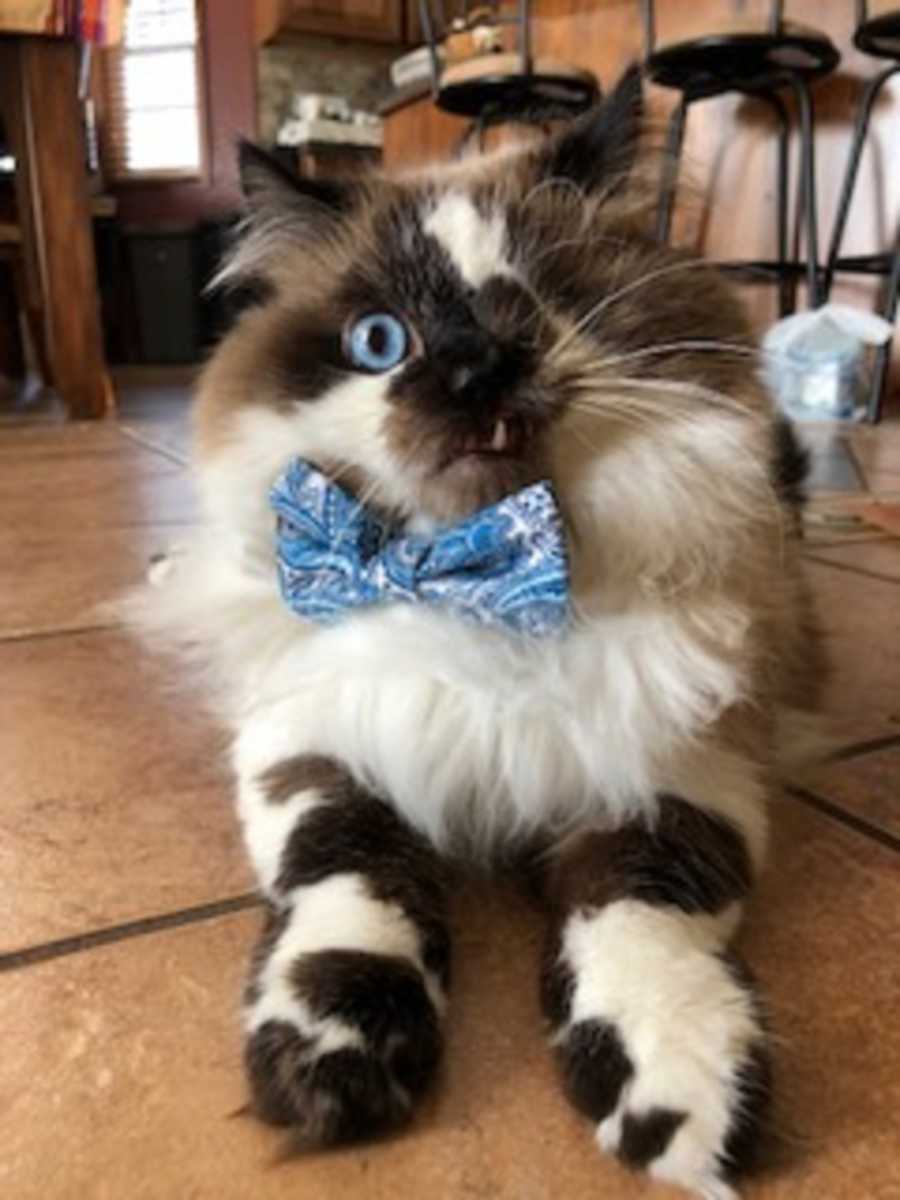 This story was submitted to Love What Matters by Cricket's mom, Megan Boehm. You can follow her journey with Cricket on Instagram. We'd like to hear your important journey. Submit your own story here, and be sure to subscribe to our free email newsletter for our best stories.
Read more beautiful stories about those that help animals here:
'You should start a Kitten BnB.' I was living in a tiny NYC apartment, working long hours. 'What an amazing idea!': Woman quits job at 'big bank,' becomes 'professional kitten cuddler'
'When I went to pick her up, her feet were stuck on the road.' Good Samaritan rescues kitten GLUED to the road, names her Sticky the Kitty
Please SHARE this story on Facebook and Instagram to encourage others to live life to the fullest.